Raffles Doha, Qatar
June 5, 2023
Raffles Doha is an ultra-luxury hotel located in Qatar's iconic Katara Towers. It offers all-suite accommodation, personal butlers and family-friendly services to its guests. The waterfront hotel features a dazzling suite-only design that takes private entertainment and personalisation to new heights. Every single want and desire have been taken into consideration when designing the hotel, making it the perfect place for a luxurious stay.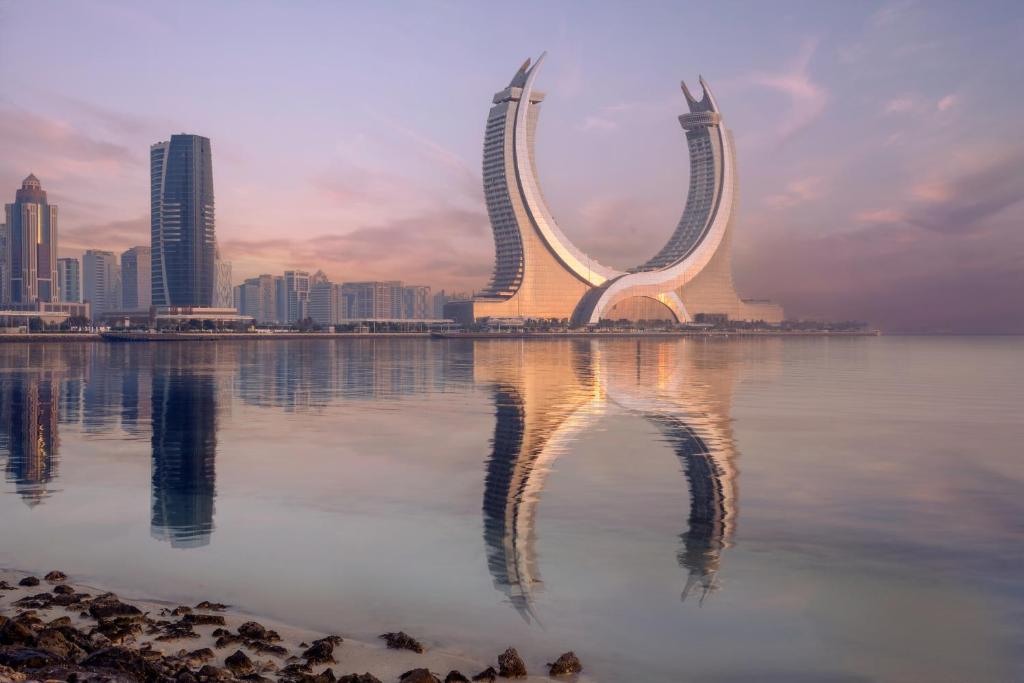 The hotel is inspired by Qatar's national symbol, taking the form of two crossed scimitars. This unique design makes Raffles Doha stand out from other hotels in the area, giving it a distinct character and charm. The rooms are spacious and comfortable with modern amenities such as air conditioning, flat screen TVs and complimentary Wi-Fi access. Guests can also enjoy a fitness center, outdoor swimming pool and private parking facilities during their stay at Raffles Doha.
At Raffles Doha, you can be sure of getting the best rates when booking online. The hotel also offers special packages for families or large groups looking for an unforgettable experience in Qatar. From dining experiences at Al Baby Crippa, L'Artisan Doha or Acoustic Doha to exploring the city's attractions – there's something for everyone at Raffles Doha!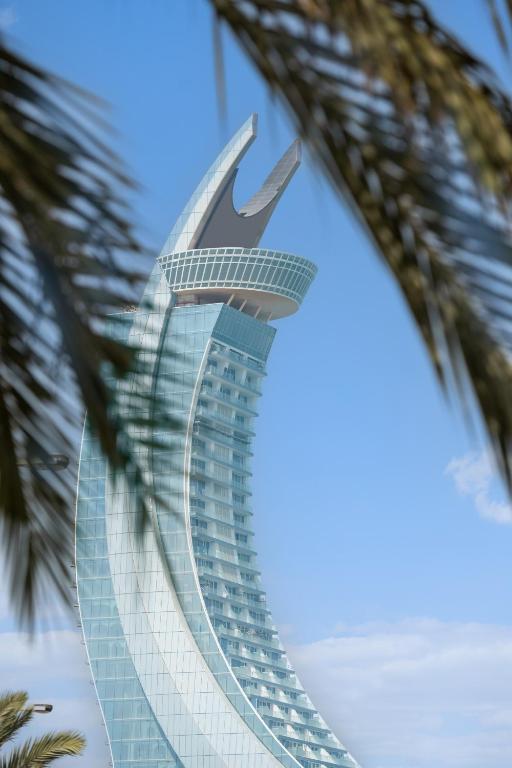 Welcome to Doha, the vibrant and enchanting capital of Qatar! Nestled on the shores of the Arabian Gulf, Doha is a modern metropolis that seamlessly blends tradition with innovation. Boasting a fascinating cultural heritage and a rapidly growing skyline, this dynamic city offers a myriad of attractions and experiences for tourists. From its gleaming skyscrapers and luxurious shopping malls to its bustling souks and pristine beaches, Doha is a captivating destination that will leave you mesmerized.
One of the highlights of Doha is its world-class museums and cultural institutions. Immerse yourself in the rich Qatari heritage at the Museum of Islamic Art, where you can marvel at its stunning collection of art and artifacts spanning over 1,400 years. For a glimpse into Qatar's past, visit the National Museum of Qatar, a magnificent architectural marvel that tells the story of the country's history and culture. Doha is also renowned for its traditional markets, or souks, such as the Souq Waqif, where you can wander through narrow alleys filled with exotic spices, textiles, and handicrafts, creating a sensory feast for the senses.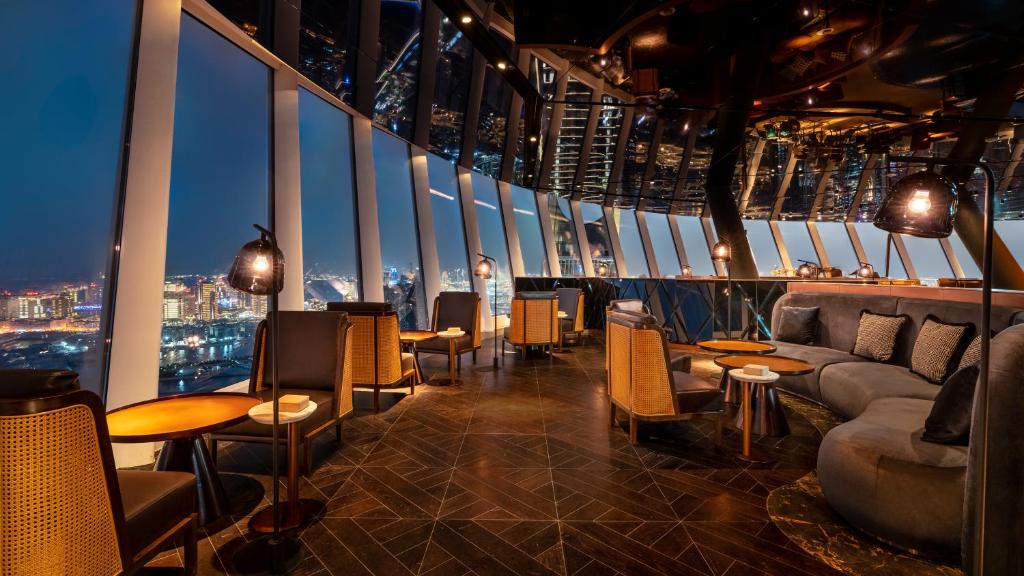 Doha's natural beauty is another reason why it has become a popular tourist destination. The city is blessed with breathtaking beaches along its coastline, such as the iconic Katara Beach and the family-friendly Corniche. Whether you prefer sunbathing, swimming, or indulging in water sports, Doha's pristine shores offer something for everyone. Additionally, if you're seeking a unique desert adventure, head out to the nearby sand dunes where you can experience thrilling activities like dune bashing, camel riding, and even traditional Bedouin-style camping under the starry desert sky.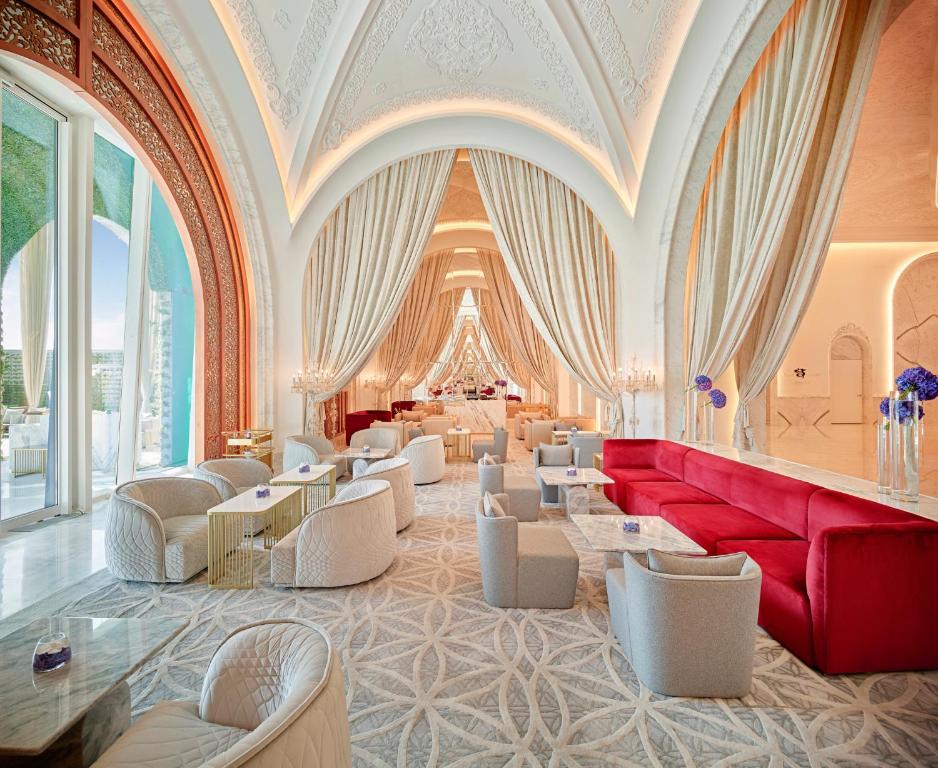 See the best hotels in the Middle East.