The benefits of health & wellness tourism
May 20, 2022
There are many reasons why health & wellness tourism is an attractive option for patients.
Some of the benefits of health tourism include:
– Access to world-class medical facilities: When you choose to go abroad for medical treatment, you'll be able to receive care at some of the best facilities in the world.
– Cost savings: In many cases, health tourism can be a more affordable option than receiving treatment in your home country.
– A chance to relax and recover in a new location: Health tourism gives you the opportunity to combine your medical treatment with a relaxing vacation.
According to GWI's Global Wellness Tourism Economy report; "Wellness tourism growth is very much a tale of developing markets, with Asia-Pacific, Latin America-Caribbean, Middle East-North Africa, and sub-Saharan Africa accounting for 57 percent of the increase in wellness trips since 2015.
Over the past five years, Asia is the number one growth sector in both wellness tourism trips and revenues." Future wellness travellers will increasingly link personal transformation with the connections they make during travel and their impacts on the people and the places that they touch, so that wellness travel will become a more meaningful two-way exchange between the travellers and the destination, instead of a one-sided consumptive and commercial transaction. This consumer evolution, along with the development of wellness tourism, can play an important role in mitigating the negative impacts of overtourism in some popular destinations and regions. In a holistic wellness framework, being well and doing good are closely connected."
Wellness travel is growing
The health tourism industry has come a long way in recent years, and it shows no signs of slowing down. If you're considering health tourism for your next vacation, be sure to do your research and choose a reputable company.
With the hectic pace of modern life, it's no wonder that more and more people are looking for ways to relax and rejuvenate. wellness travel has become increasingly popular in recent years, as people seek out destinations that offer a balance of physical, emotional, and spiritual nourishment. From yoga retreats in Bali to adventure holidays in Costa Rica, there are now many options for those looking to combining their love of travel with their desire for self-care. wellness tourism is often lauded for its ability to promote physical and mental well-being, and there is a growing body of research to support these claims. A recent study found that participants who took part in a wellness retreat reported improvements in sleep quality, mood, and overall health. With the help of wellness travel, it's possible to return from your holiday feeling refreshed and invigorated – ready to take on whatever life throws your way.
Wellness destinations
The Japan National Tourism Organization (JNTO) has been developing new tourism routes with wellness features in order to coax travellers away from the congested Kyoto-Osaka-Tokyo corridor. For example, Japan's Dragon Route (or "Shoryudo") winds through the Chubu region, which includes historic and cultural sites, natural landscapes (including Mount Fuji), and plenty of hot springs. Beppu, on the southern island of Kyushu, is a renowned onsen retreat among the Japanese. The scenic area has more than 2,400 natural springs.
Andrew Gibson, co-founder of the Wellness Tourism Association suggests new wellness ventures in urban locations are a result of the overwhelming global interest in wellness and the increasing evidence that being healthy is not a preserve for the wealthy.
Another example of a new kind of emerging wellness destinations is the Six Senses spa chain in Singapore which hosts a resident Chinese doctor who provides complimentary consultations for guests. They will also be developing a restaurant menu with Chinese medicinal offerings.
Six Senses in New York will be giving all its attention to social wellness. "We are aspiring to tackle one of biggest threats to wellness – loneliness – by introducing our first Six Senses Place, where hotel guests and members can be part of a community." A dedicated member and guest-only space will include a bathhouse, spa, clinic, shared work space, halls for wellness lectures and events, and restaurant. Members and guests will also have access to blood tests, biomarker testing and other scientific treatments. Fivelements, an eco-conscious wellness retreat in Bali, has developed a new standalone urban retreat in Hong Kong's Causeway Bay. The Yoga and Sacred Arts retreat features holistic practices aimed at fostering self-exploration, mental and physical health, and overall wellbeing. Designed to cater to urban wellness tribes, it will offer an array of yoga and dynamic sacred arts practices, plant-powered nutrition, and integrative wellness programs. There will also be plenty of bespoke therapies, including bodywork, intuitive healing, energy work and wellness coaching.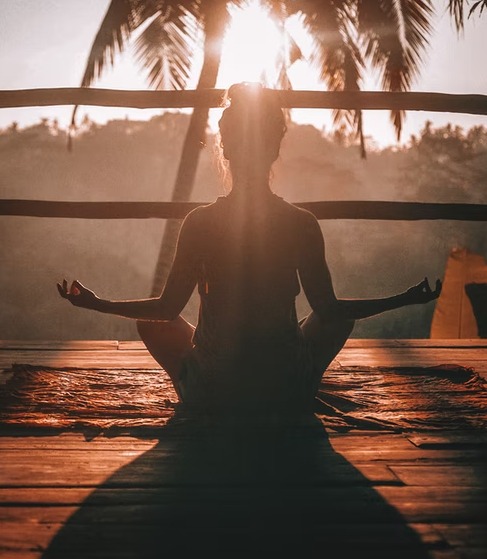 This guide is about the best hotels in the world.