The Dwarika's Hotel, Kathmandu
September 27, 2023
Discover the timeless grandeur of Kathmandu's Dwarika's Hotel
Nestled in the bustling heart of Kathmandu, Nepal, lies an oasis of tranquility and timeless elegance: the Dwarika Hotel. A true treasure trove of Nepalese culture and heritage, this 5-star establishment offers a unique blend of luxurious comfort and traditional charm, promising guests an unforgettable stay.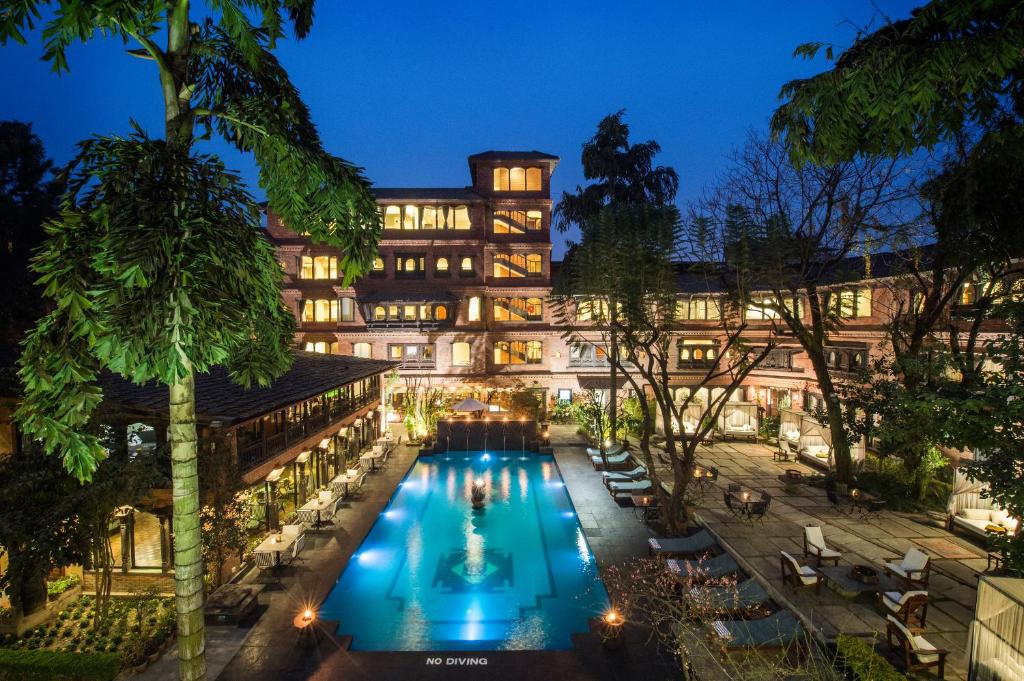 Located in the lively Battisputali district, Dwarika's Hotel is ideally placed in the city center, close to the airport. Its central location makes it an ideal base for exploring Kathmandu's rich tapestry of cultural sites, including the Bodhnath stupa and the Patan museum.
Dwarika's Hotel is more than just a hotel, it's a living museum. The hotel's architecture reflects the grandeur of Nepal's royal palaces, creating an atmosphere of royal splendor. Each of the 80 meticulously designed rooms and suites has been individually decorated with a vast collection of artifacts, offering a truly immersive experience of Nepalese culture.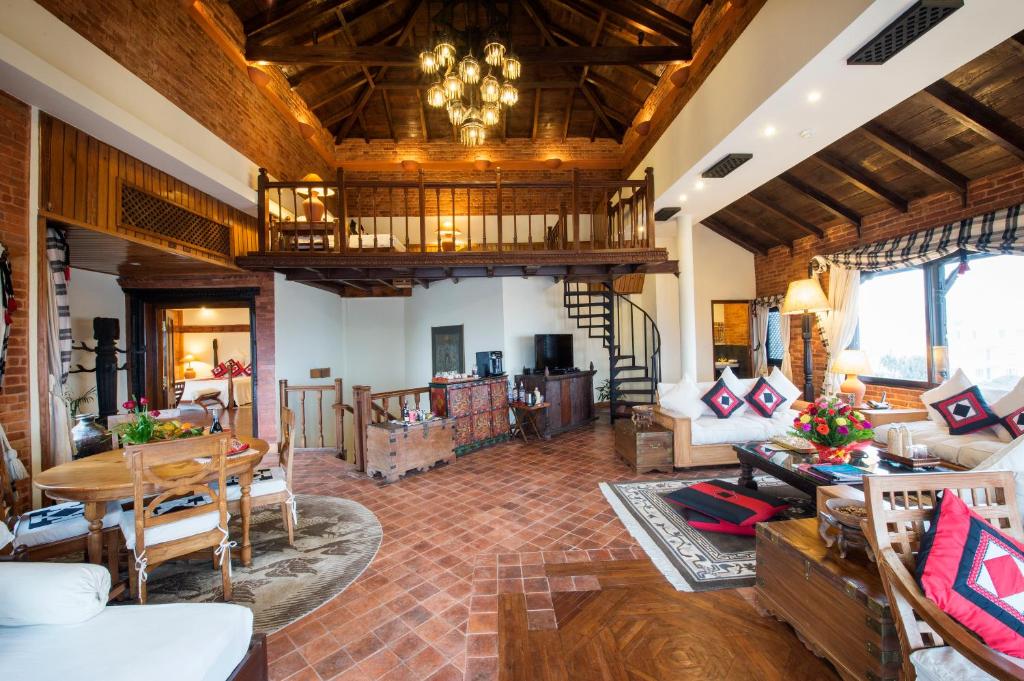 The hotel boasts a range of world-class facilities designed to meet the demanding needs of its guests. The outdoor pool offers a refreshing retreat from the hustle and bustle of the city, while the hotel's four dining options offer a journey through the diverse flavors of Nepalese cuisine.
Hotel Dwarika's spa is a sanctuary of relaxation and rejuvenation, offering a diverse range of treatments, massages and facials. For those seeking a more active form of relaxation, the hotel is a short drive from Kathmandu College of Management and Kathmandu Bernhardt College.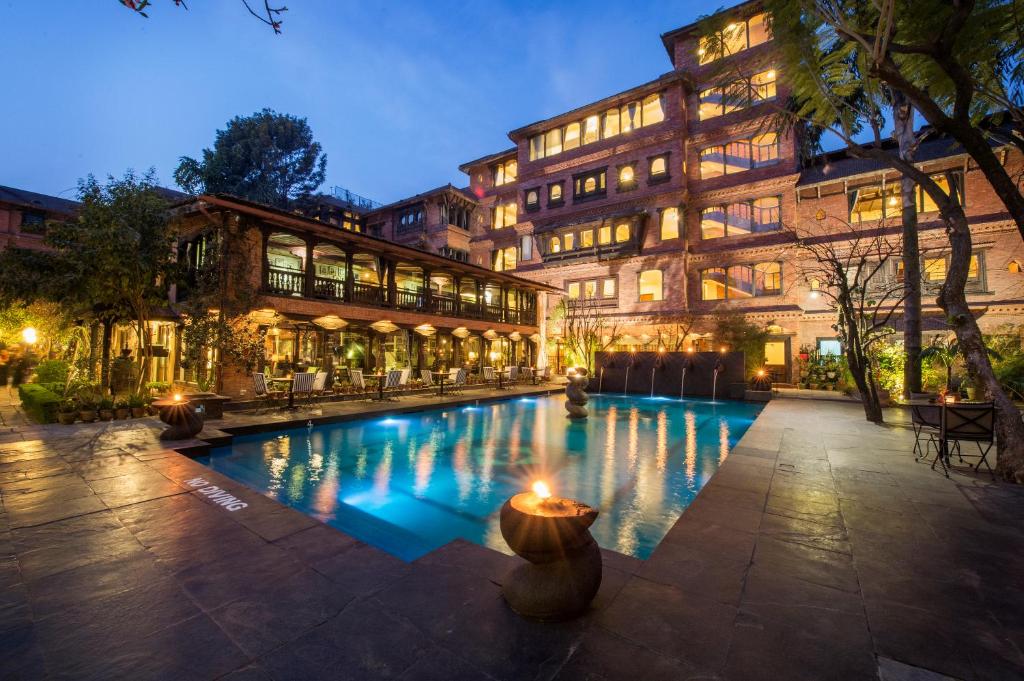 Staying at Dwarika's Hotel is not just about luxury and comfort, it's also about experiencing true Nepalese hospitality and culture. The hotel regularly hosts special events that showcase Nepal's rich cultural heritage, making it a center of cultural experience.
Kathmandu, Nepal's historic and vibrant capital, is nestled in the Kathmandu Valley, amid the towering peaks of the Himalayas. The city is a fascinating blend of ancient traditions and modern urban life, making it a captivating destination for travelers seeking a unique cultural and natural experience.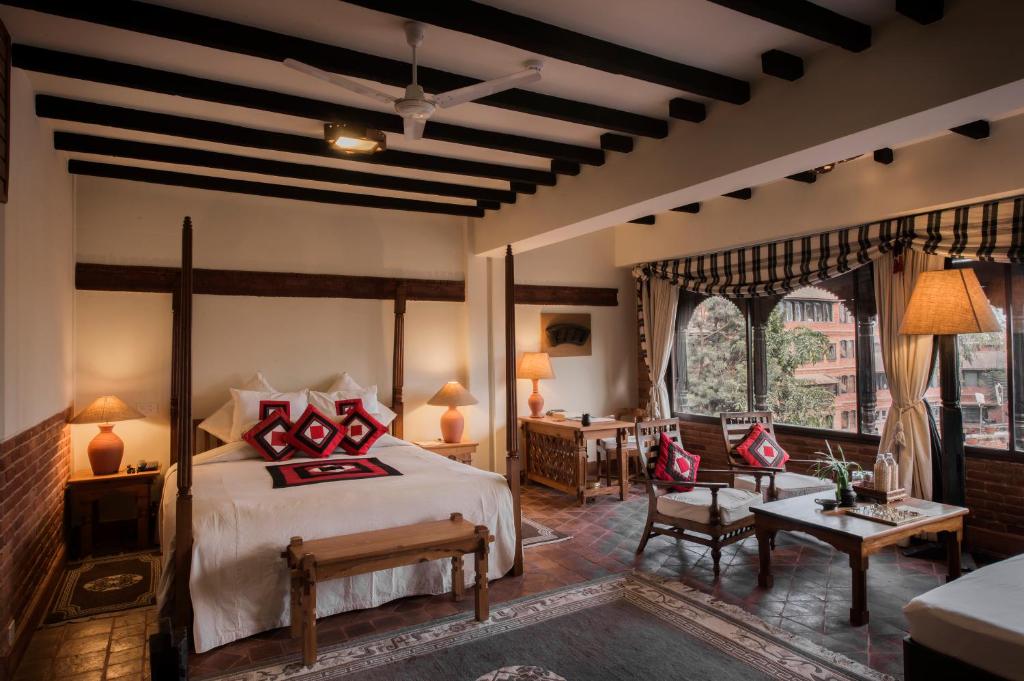 Kathmandu's rich cultural heritage is evident at every turn. The city is home to seven UNESCO World Heritage Sites, including Kathmandu Durbar Square, Patan Durbar Square and Bhaktapur Durbar Square, where carved temples and ancient palaces showcase the architectural wonders of Nepal's history. The iconic Boudhanath Stupa and Swayambhunath Stupa, two sacred Buddhist sites, offer spiritual serenity and breathtaking views over the city. Stroll through the narrow streets of the old town, Thamel, to find bustling markets, local handicrafts and a plethora of restaurants serving Nepalese cuisine.
For adventure-seekers, Kathmandu is the gateway to the world-famous Himalayan trekking and mountaineering. The city is the starting point for treks to Everest Base Camp, the Annapurna Circuit and the Langtang Valley, among others. Whether you're a seasoned trekker or a novice trekker, Kathmandu Valley offers shorter day hikes with breathtaking views of terraced fields, lush forests and snow-capped peaks. With its friendly people, rich traditions and unrivalled natural beauty, Kathmandu is an enchanting destination that will give you a deep appreciation of Nepal's culture and landscapes.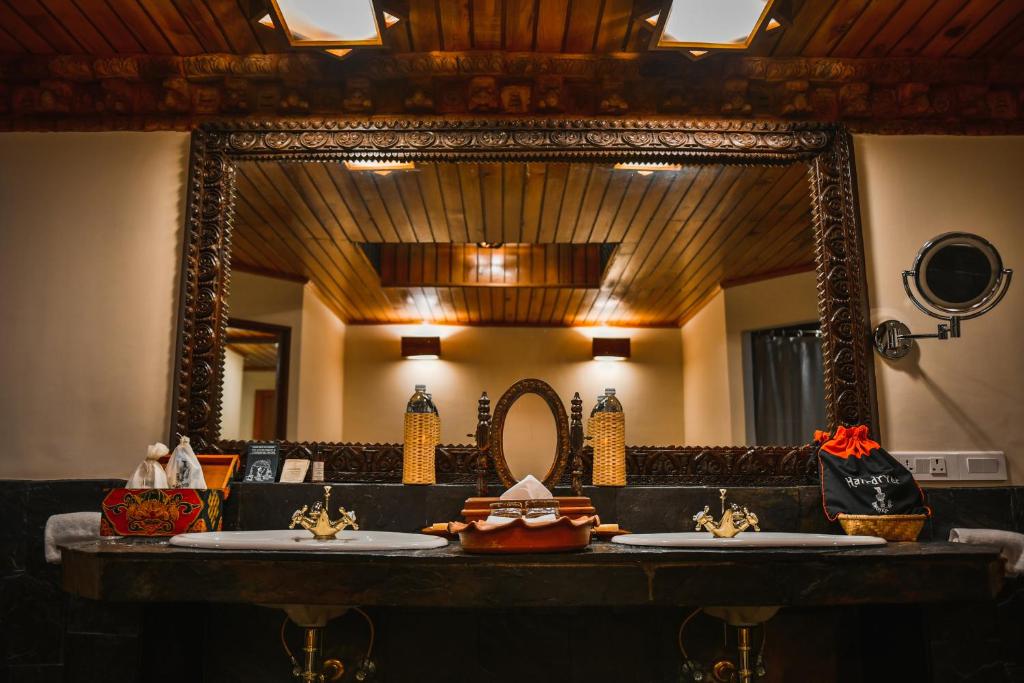 Our site showcases the best hotels in the world.