The Peninsula Bangkok, Thailand
October 10, 2022
The Peninsula Bangkok is one of the best hotels in the world. With a W shape design, the hotel ensures each guest benefits from superb views over the river and the city skyline. Its classic architecture gives a feel of both modern and colonial times, especially when enjoying the outdoors. With a warm feeling and a staff dedicated to render your stay just perfect, the Peninsula Bangkok is one of the best places to stay in the Thai capital.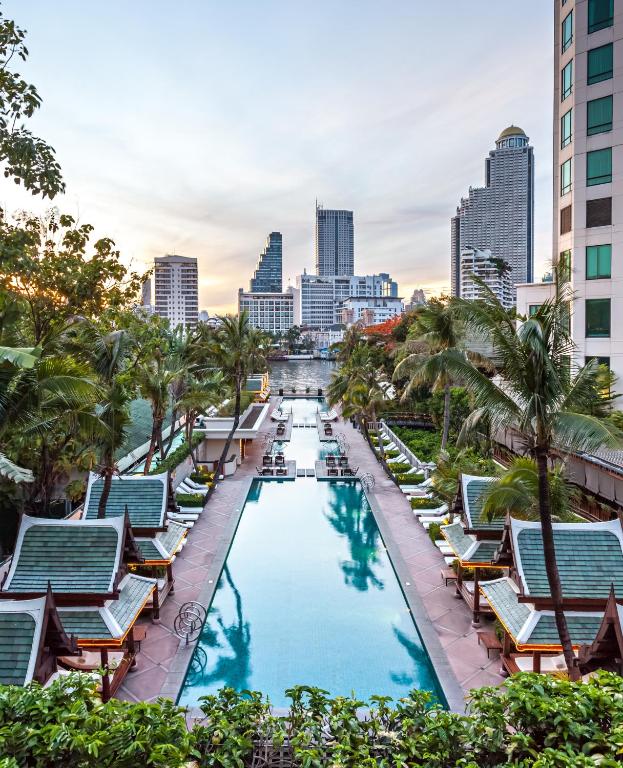 The hotel is big, it has 370 rooms and suites, but the feeling of uniqueness remains intact. Each room is finely decorated with a mix of modernity – like the touchpad devices that allow the guest to control the environment in the room – and classicism that delivers that special Asian feeling. The experience is also in the kitchen with delicious food served in great settings, as well as at the River Bar to enjoy cocktails whilst admiring the city skyline.
And for people wishing to recharge the batteries after a long working day, try the Spa, recognized as one of the best in town. You can also try out the Naturally Peninsula food menu which is designed to boost your body and mind. Staying at one of the Peninsula hotels is always a treat, and this one is no exception. The experience is truly enjoyable, and the staff just perfect, as usual.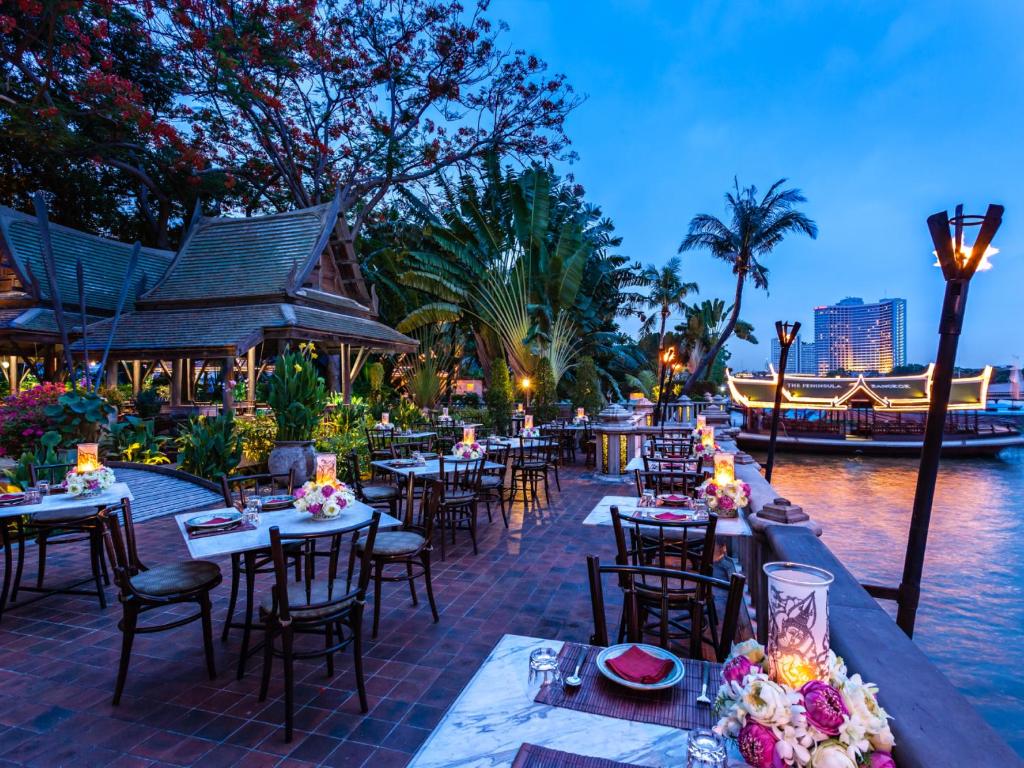 The Peninsula Bangkok is located on the riverfront in Bangkok's Riverbank district, an ideal area of Bangkok because of its proximity to shopping. While the famous Wat Pho Temple and Wat Arun Temple are among the must-see attractions, shoppers will want to check out the iconic Iconsiam Shopping Center and River City Shopping Center. Rejuvenate in the heart of this pleasant region with its health/beauty institute or go on wild adventures among its natural settings by indulging in various activities such as hiking or biking.
Take advantage of The Peninsula Bangkok's airport shuttle, poolside bar and terrace. Pamper yourself with a body treatment, massage or aromatherapy treatment at the on-site spa. The on-site restaurant, The Lobby, offers brunch. Yoga classes are offered at the 24-hour fitness room; the property also offers an on-site art gallery, on-site stores and a cafe. Free in-room Wi-Fi keeps you connected, and various other amenities include a garden and library.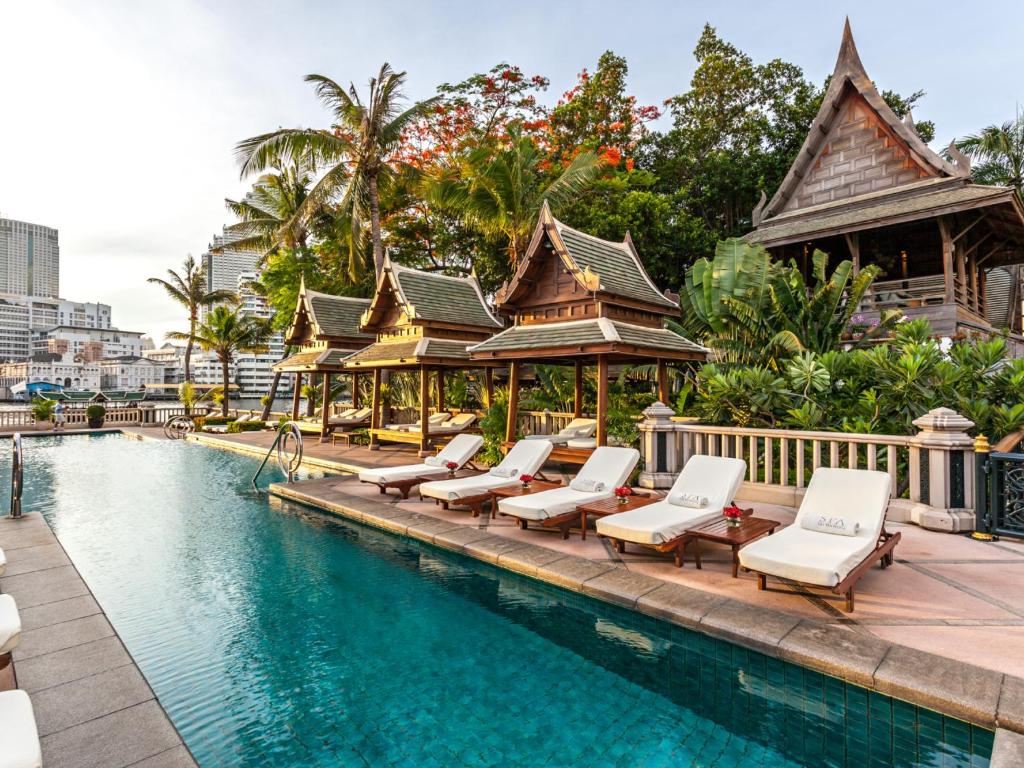 The Peninsula is one of the best hotels in Bangkok.
The best hotels around the world is your guide to find the best hotels in the world.