The Royal Livingstone Victoria Falls Hotel, Zambia
October 11, 2023
Nestled on the lush banks of the Zambezi River, within the heart of the Mosi-oa-Tunya National Park, a World Heritage Site, lies an oasis of luxury and elegance – The Royal Livingstone Victoria Falls Zambia Hotel. As you step into the hotel, you are instantly transported into a world swathed in colonial charm. The architecture is reminiscent of a bygone era, harmoniously blended with modern luxury and comfort. Each of the 173 rooms is elegantly furnished, infused with Zambian culture, and equipped with complimentary high-speed WiFi.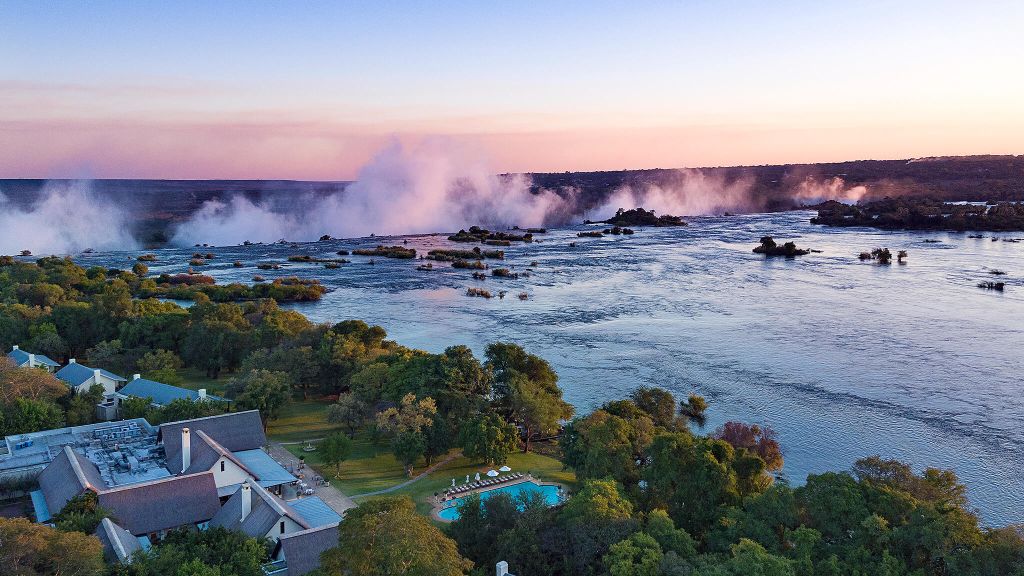 The hotel's unique location sets it apart from the rest. Just a beautiful 10-minute walk through a private access leads you to the dramatic torrent of the iconic Victoria Falls. As a guest, you enjoy the privilege of free unlimited access to this stunning spectacle of nature.
Imagine dining al fresco beside the tranquil Zambezi River or enjoying an incomparably romantic dining experience against the backdrop of the mighty Victoria Falls. The hotel's dining options cater to every palate, offering a diverse array of gastronomic delights that are as memorable as the setting itself.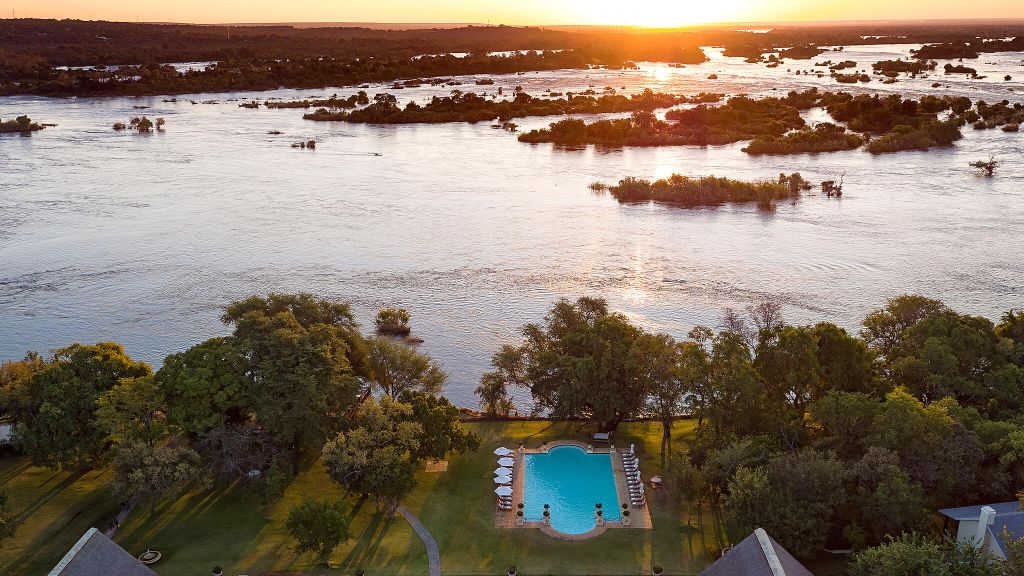 For those seeking relaxation and rejuvenation, the hotel offers a range of spa treatments. Surrender to the skilled hands of professional therapists as they use indigenous ingredients to soothe your body and soul.
Not far from the hotel, adventure awaits. Venture into the Livingstone Reptile Park, just 2.4 miles away, or take a river cruise to witness the radiant African sunset. The Royal Livingstone Victoria Falls Zambia Hotel is more than just a place to rest. It's a venue for life's special moments. Whether it's a fairytale wedding by the river or a corporate event with a twist, the hotel's team ensures every occasion is unforgettable.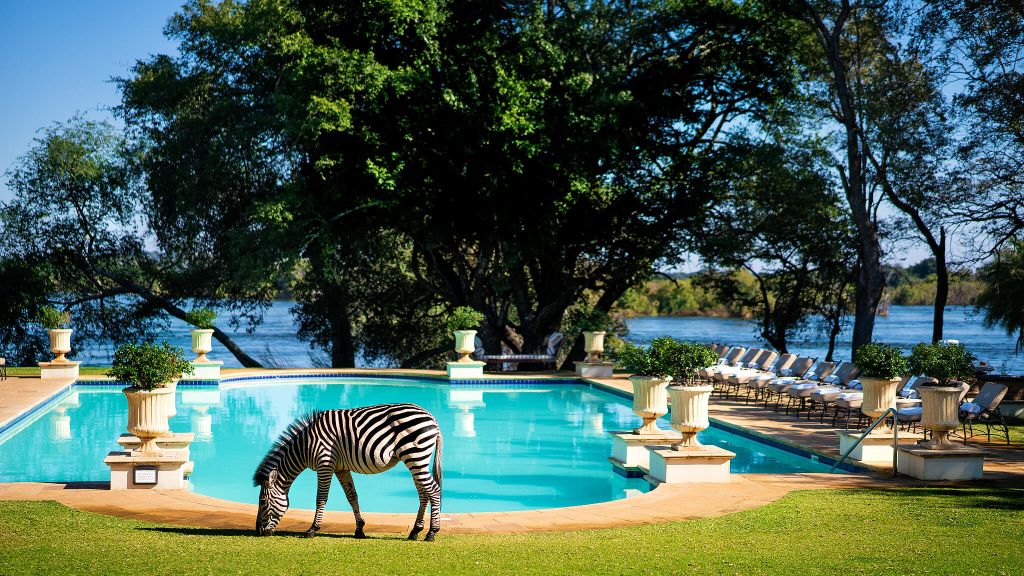 Nestled on the border between Zambia and Zimbabwe, Victoria Falls stands as one of the most spectacular natural wonders on the planet. Often referred to as "Mosi-oa-Tunya" or "The Smoke that Thunders," this breathtaking waterfall stretches over 1.7 kilometers in width and plunges up to 108 meters, making it the world's largest sheet of falling water. The majestic roar of the cascade, combined with the misty sprays that rise like a phoenix, paints a mesmerizing picture that beckons travelers from all corners of the globe.
For those seeking a unique blend of adventure and serenity, Victoria Falls offers an unparalleled touristic experience. Visitors can embark on thrilling activities such as white-water rafting in the ferocious Zambezi River, bungee jumping off the Victoria Falls Bridge, or taking a helicopter ride for a bird's eye view of the magnificent falls. Conversely, those looking for tranquility can embark on serene boat cruises, wildlife safaris in nearby national parks, or simply marvel at the rainbow-adorned spectacle from various viewing points. Victoria Falls is not just a destination; it's a testament to nature's awe-inspiring beauty.
Our blog showcases the best hotels in the world.