Cambodia Travel Guide – plan your trip to Cambodia with our travel guide including how to get around, things to see and do, what and where to eat and many more.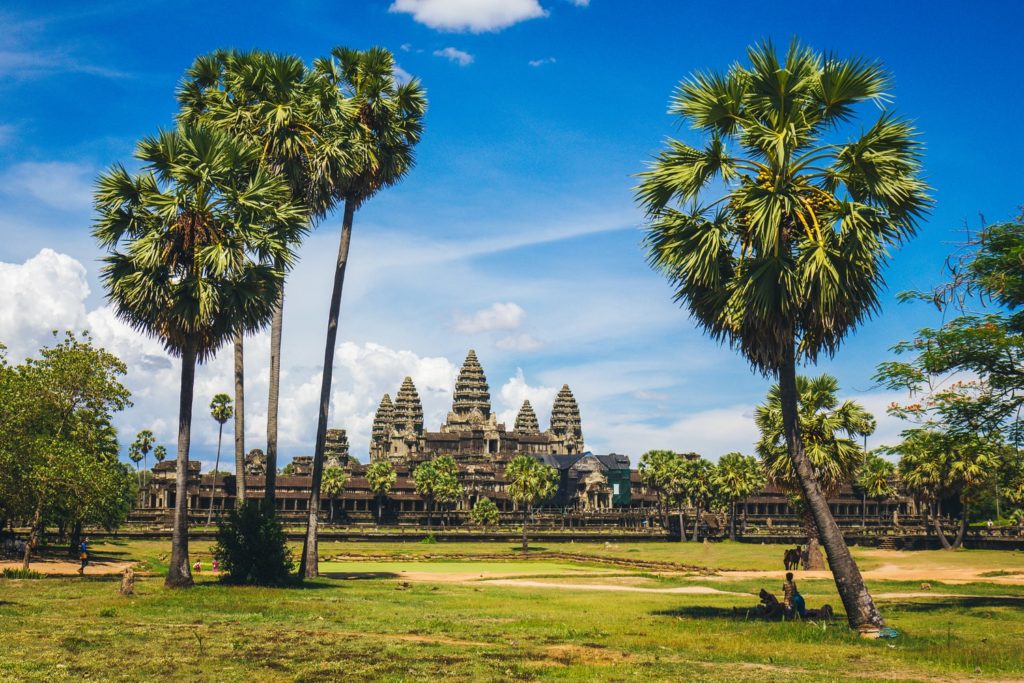 Located in the heart of Southeast Asia, Cambodia is a vibrant country rich in history, culture, and natural beauty. Known for its stunning temples, lush landscapes, and bustling markets, Cambodia offers a unique blend of ancient and modern that captivates visitors from around the globe. The country is most famous for the majestic Angkor Wat, a sprawling temple complex considered one of the most remarkable architectural feats in the world. However, Cambodia's allure extends beyond this iconic landmark, with a wealth of other historical sites, unspoiled islands, and charming cities to explore.
Travel to Cambodia
In Cambodia, you'll find a nation steeped in tradition. The Khmer culture, tracing its roots back over a thousand years, is intricately woven into every aspect of Cambodian life, from its music and dance to its cuisine. Traditional Apsara dance performances and the delicate art of shadow puppetry offer a fascinating glimpse into the country's cultural heritage. The Cambodian cuisine, marked by its delicate balance of flavors, is another must-experience aspect, with iconic dishes like Amok and Kuy teav offering an enticing gastronomic journey.
Despite its tumultuous past, including the Khmer Rouge era that left a profound impact on the country, Cambodia has shown incredible resilience. The people of Cambodia are renowned for their warmth and hospitality, making any visit to this remarkable country a truly memorable experience. The capital city, Phnom Penh, bears witness to this history but also looks towards the future, with a thriving arts scene, buzzing nightlife, and a growing economy. From the pristine beaches of Sihanoukville to the tranquil countryside around Battambang, a journey through Cambodia is a compelling blend of historical depth, cultural richness, and natural splendor.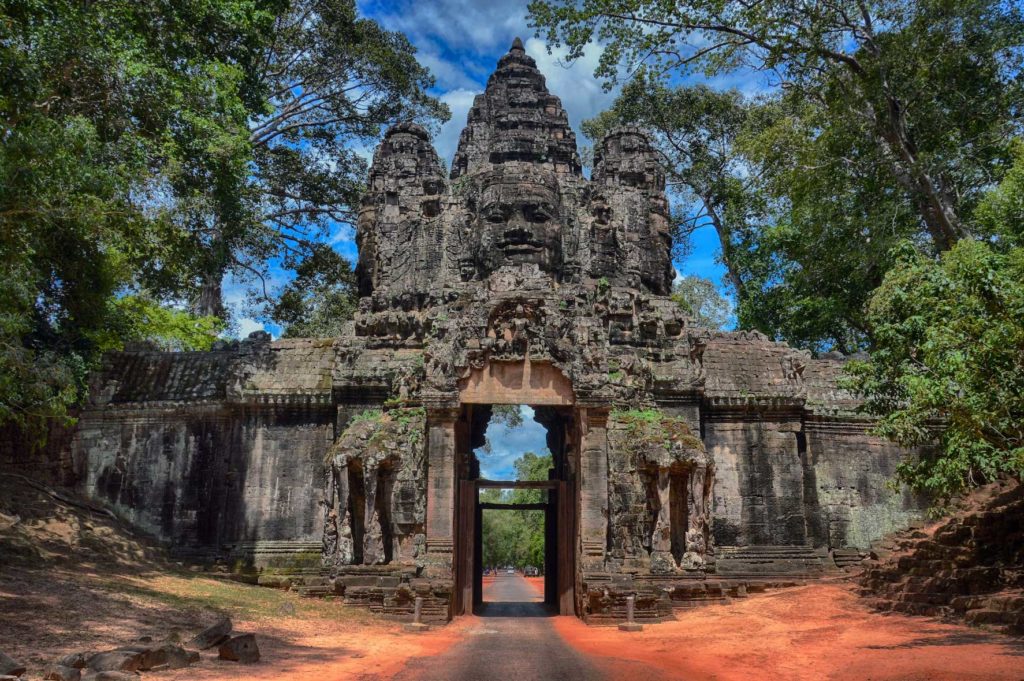 The best time to go to Cambodia – the 4 seasons in Cambodia
Cambodia generally has a tropical climate with two distinct seasons: the rainy season and the dry season. The country doesn't experience four seasons like some temperate regions do.
The rainy season, also known as the monsoon season, typically begins in May and ends in October. During this time, you can expect heavy, but brief, downpours, usually in the afternoon or evening. Despite the rain, the scenery becomes particularly lush and green, and the temple moats are full, providing picturesque views.
On the other hand, the dry season, from November to April, is characterized by little to no rain. The early dry season (November to February) is considered the cool season, with temperatures ranging from 20 to 30 degrees Celsius (68 to 86 degrees Fahrenheit), making it an ideal time for sightseeing and outdoor activities. However, the later dry season (March to May) can get quite hot, with temperatures often rising above 35 degrees Celsius (95 degrees Fahrenheit).
The best time to visit Cambodia generally depends on your preferences. If you want to avoid the heat and heavy rainfall, the period from November to February is often considered the best time to visit, when the weather is cooler and drier. However, visiting in the rainy season can also be rewarding, with fewer tourists and a more vibrant landscape. Just be aware that some rural roads may be impassable due to the rains, and you'll need to be prepared for afternoon showers.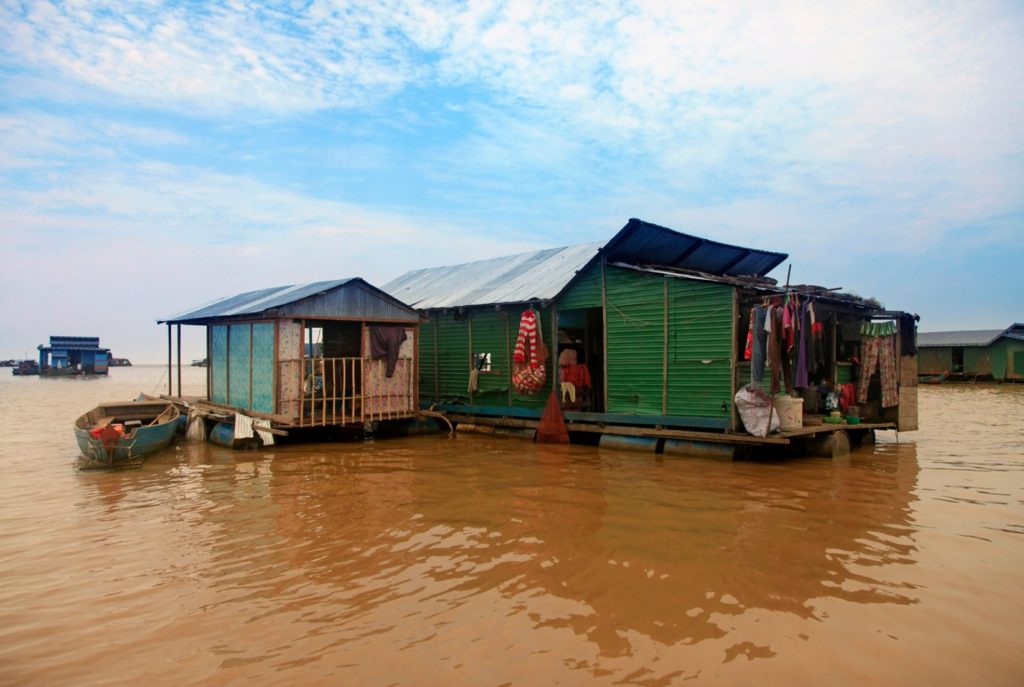 Visa and entry requirements for Cambodia
Citizens of most countries, including the United States and most European countries, are required to have a visa to enter Cambodia. However, the specific requirements can vary depending on your nationality.
For U.S. citizens, a visa is required. Tourist visas can be obtained at the airports in Phnom Penh and Siem Reap or in advance via the Cambodian Ministry of Foreign Affairs' E-Visa website. This visa is typically valid for one month starting with the date of entry into Cambodia.
European citizens, including those from the UK, also need a visa to enter Cambodia. The process is similar to that for U.S. citizens. They can apply for an e-visa online or obtain a visa on arrival at certain airports and border crossings.
For other nationalities, the requirements can vary, and it's best to check the latest information from a reliable source such as the nearest Cambodian embassy or consulate.
In all cases, your passport should be valid for a minimum period of 6 months from the date of entry into Cambodia. Please note that visa rules and regulations are subject to change, so always check the most recent visa requirements before your trip.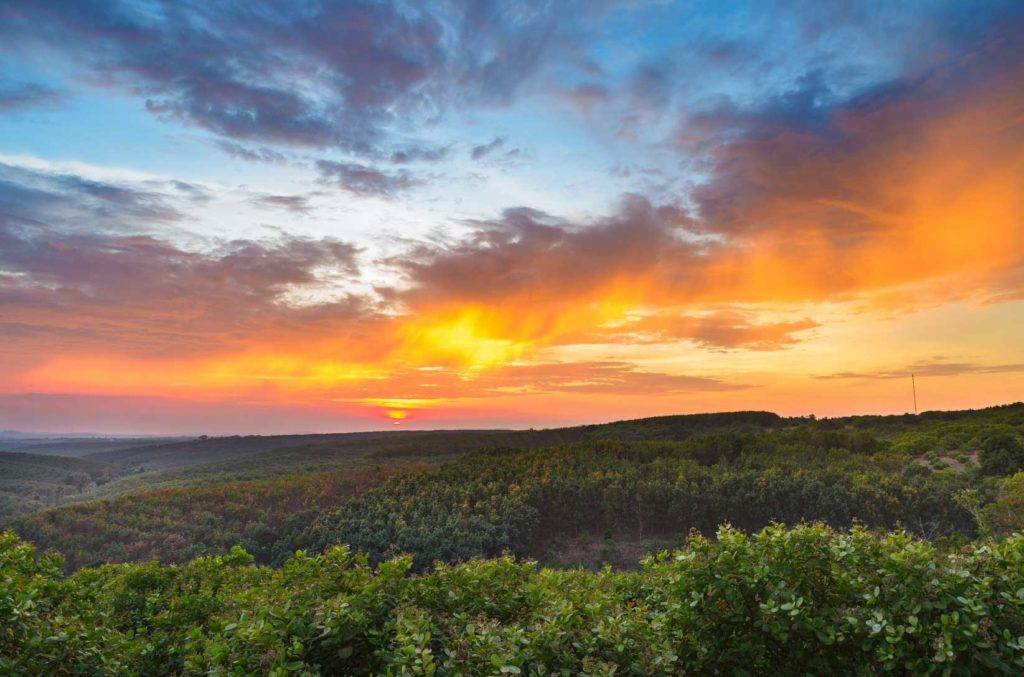 How to get around Cambodia
There are several ways to get around in Cambodia, depending on your comfort level, budget, and time constraints.
Domestic Flights: For long distances, such as from Phnom Penh to Siem Reap, domestic flights are a quick and convenient option. Cambodia Angkor Air and other local airlines operate regular flights between major cities.
Buses: Buses are the most common form of long-distance travel for both locals and tourists. They are affordable and connect all major cities and tourist destinations. There are a variety of bus services available, from basic public buses to more comfortable, air-conditioned tourist buses.
Taxis and Private Cars: Taxis or private cars with a driver can be hired for city travel or longer trips. They offer more comfort and flexibility than buses. Apps like Grab also operate in some Cambodian cities, offering another convenient option for getting around.
Tuk-tuks and Moto-taxis: For shorter trips within cities, tuk-tuks (a motorbike with a cabin for passengers) and moto-taxis (motorbike taxis) are popular. They're widely available and offer an affordable and flexible way to travel. Always agree on a price before your journey starts.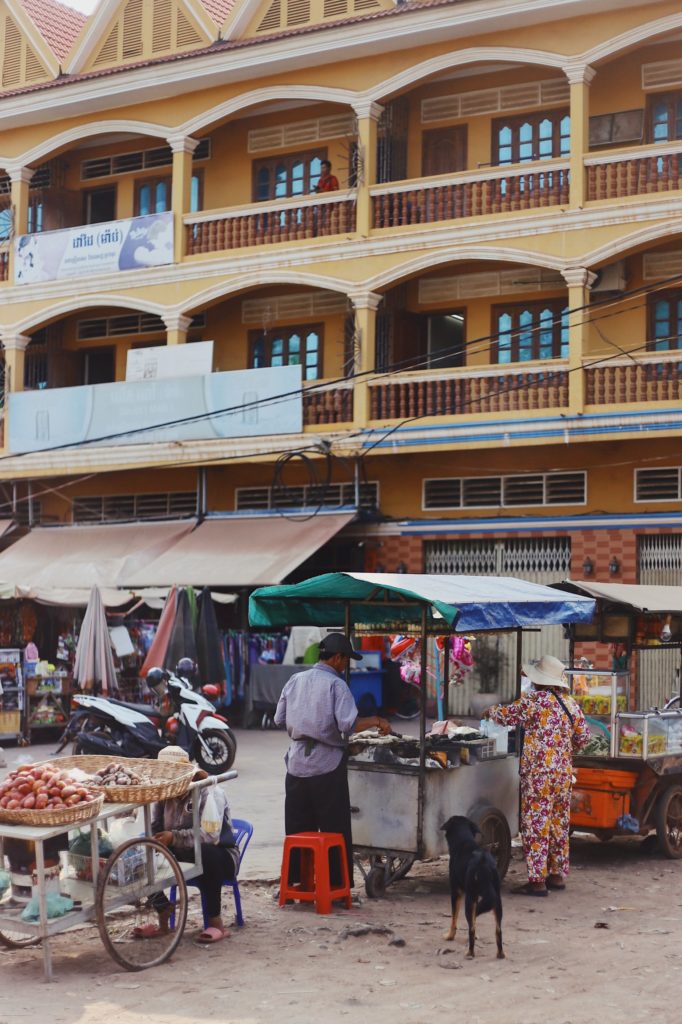 Bicycles and Motorbikes: In some areas, particularly in smaller towns or around tourist sites like Angkor Wat, renting a bicycle or motorbike can be a good option. However, be aware that traffic in Cambodia can be chaotic, and road conditions vary greatly.
Ferries and Boats: For certain destinations like the islands off Sihanoukville or along the Mekong River, ferries and boats might be a necessary or more scenic option.
Trains: Train services in Cambodia were limited and less convenient than other forms of transportation, but they offer a unique way to see the countryside.
Always remember to prioritize safety when choosing your mode of transport in Cambodia. It's important to wear a helmet when riding motorbikes, and be aware that traffic laws may not be strictly enforced.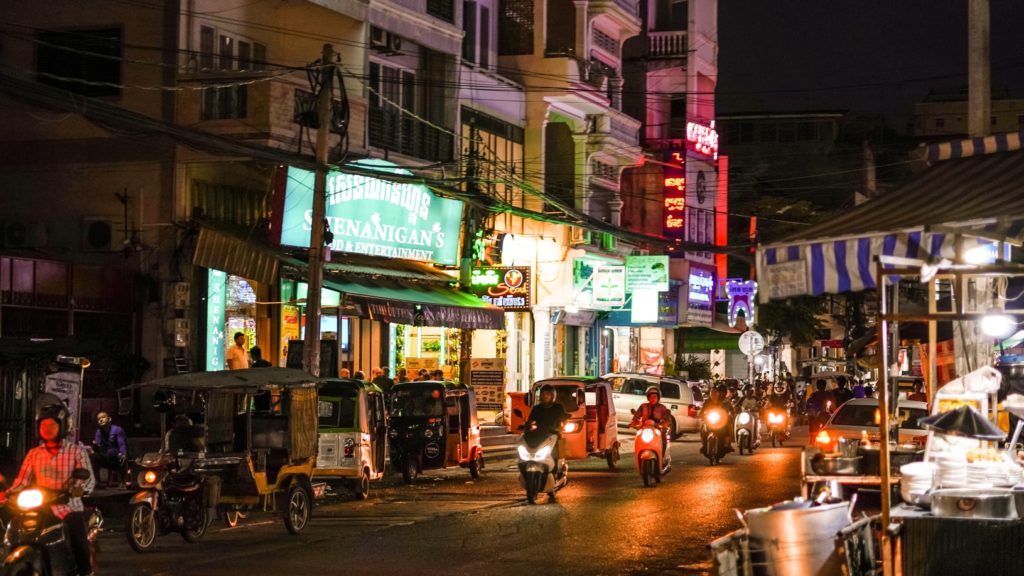 Explore the regions in Cambodia
Siem Reap
Siem Reap is the gateway to the ancient world of the Khmer empire, with the iconic temples of Angkor Wat, Bayon, and Ta Prohm as the main attractions. Spend your day exploring these architectural wonders and your evenings wandering the lively markets of the city. The Artisans Angkor offers a peek into traditional Cambodian handicrafts. For an unforgettable dining experience, visit Cuisine Wat Damnak, known for its innovative Khmer cuisine, or Marum, which serves up delicious local fare and is part of a vocational training program for disadvantaged youth.
Phnom Penh
The dynamic capital of Cambodia, Phnom Penh, offers a blend of history, culture, and urban life. Visit the stunning Royal Palace, the Silver Pagoda, and the National Museum to delve into Cambodia's heritage. The Tuol Sleng Genocide Museum and the Killing Fields of Choeung Ek offer poignant insights into the country's tumultuous past. For food, try local delicacies at Romdeng, or enjoy a meal with a view at the riverside restaurant, Foreign Correspondents' Club (FCC).
Battambang
Cambodia's second-largest city, Battambang, is known for its well-preserved French colonial architecture. Enjoy a unique ride on the Bamboo Train, explore the ancient temples of Phnom Banan, and visit the Bat Cave to see thousands of bats flying out at dusk. For a culinary treat, head to Ja'an Bai, a social enterprise restaurant offering excellent Cambodian fare.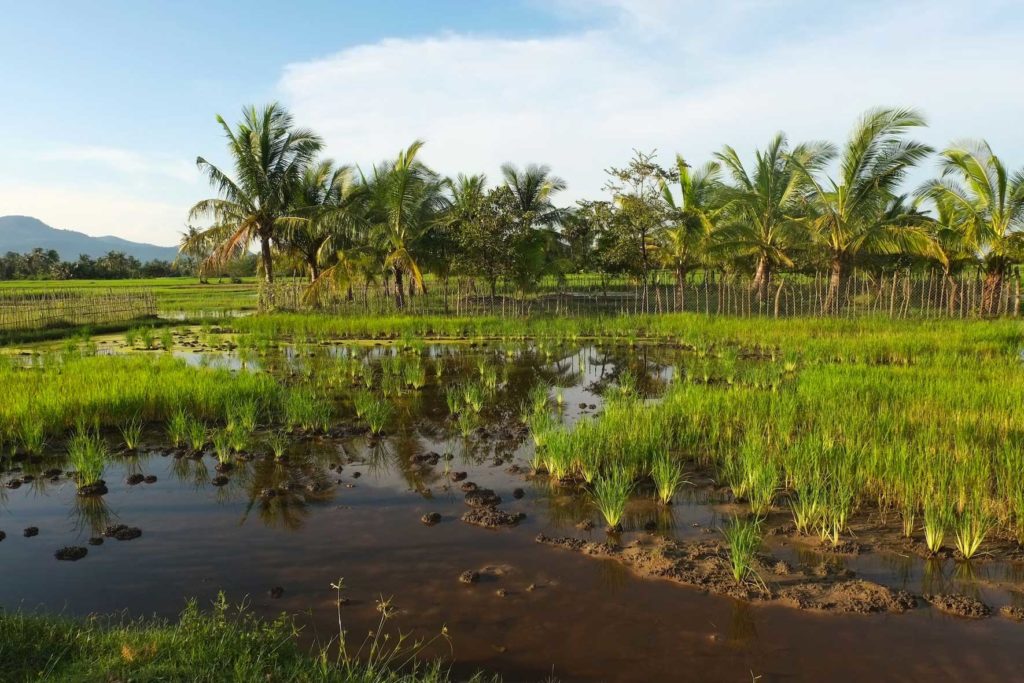 Sihanoukville and the Southern Islands
Sihanoukville is the springboard to Cambodia's beautiful southern islands. Relax on the sandy beaches, swim in the clear waters of Otres Beach, or take a boat to the paradise islands of Koh Rong and Koh Rong Samloem. Seafood lovers should visit the Crab Market in Kep, where you can feast on fresh seafood, notably the famed Kampot pepper crab.
Kampot and Kep
These charming towns offer a relaxed riverside setting and a taste of rural Cambodia. In Kampot, visit the renowned pepper farms and take a sunset river cruise. In Kep, enjoy the beach and try the region's famous crab at the Kimly Crab Market restaurant. Don't forget to explore the Kep National Park for a dose of nature.
Ratanakiri and Mondulkiri
These northeastern provinces are perfect for adventurous travelers. In Ratanakiri, you can swim in the Yak Lom Crater Lake, visit the gem mines, or interact with the local hill tribes. Mondulkiri is known for its dense forests, spectacular waterfalls, and elephant sanctuaries. Here, the local Bunong people's cuisine is a must-try, with dishes like bamboo sticky rice and wild meat.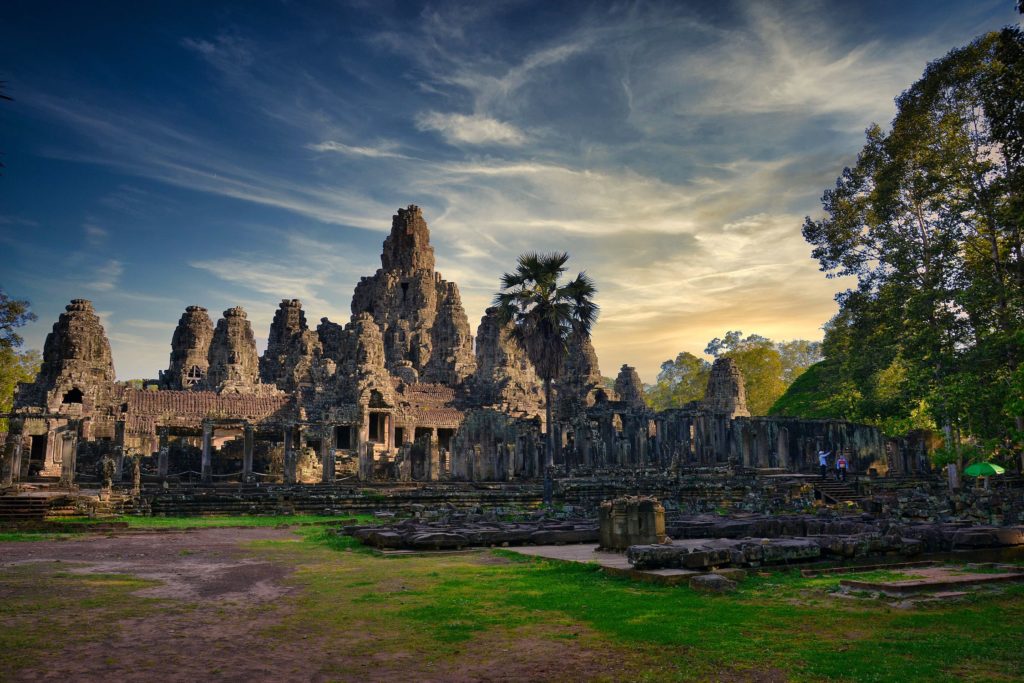 Explore the cities in Cambodia
Phnom Penh: Cambodia's capital, Phnom Penh, is a vibrant city that seamlessly combines the old and new. The city's French colonial past is evident in its architecture, and it boasts significant landmarks such as the Royal Palace with its Silver Pagoda, and the National Museum, housing the country's most important collection of ancient artifacts. For a deeper understanding of Cambodia's history, visit the Tuol Sleng Genocide Museum and the Killing Fields. Enjoy the city's burgeoning food scene, and take a leisurely stroll along the riverfront, which is lined with restaurants and night markets.
Siem Reap: Best known as the gateway to Angkor Wat, Siem Reap offers a rich blend of history, culture, and natural beauty. The temple complexes of Angkor, including Angkor Wat, Angkor Thom, and Ta Prohm, are UNESCO World Heritage Sites and must-visit landmarks. Don't miss a traditional Apsara dance performance, explore the bustling night markets, or take a tuk-tuk tour to the floating villages of Tonle Sap Lake.
Battambang: Battambang, Cambodia's second-largest city, is known for its well-preserved colonial architecture and laid-back ambiance. The city's top attraction is the Bamboo Train, a unique ride on a bamboo platform powered by a small motor. Visit Phnom Sampeau, a hill with temples, caves, and a tragic history. The city is also a gateway to the surrounding countryside and ancient temples like Wat Ek Phnom and Prasat Banan.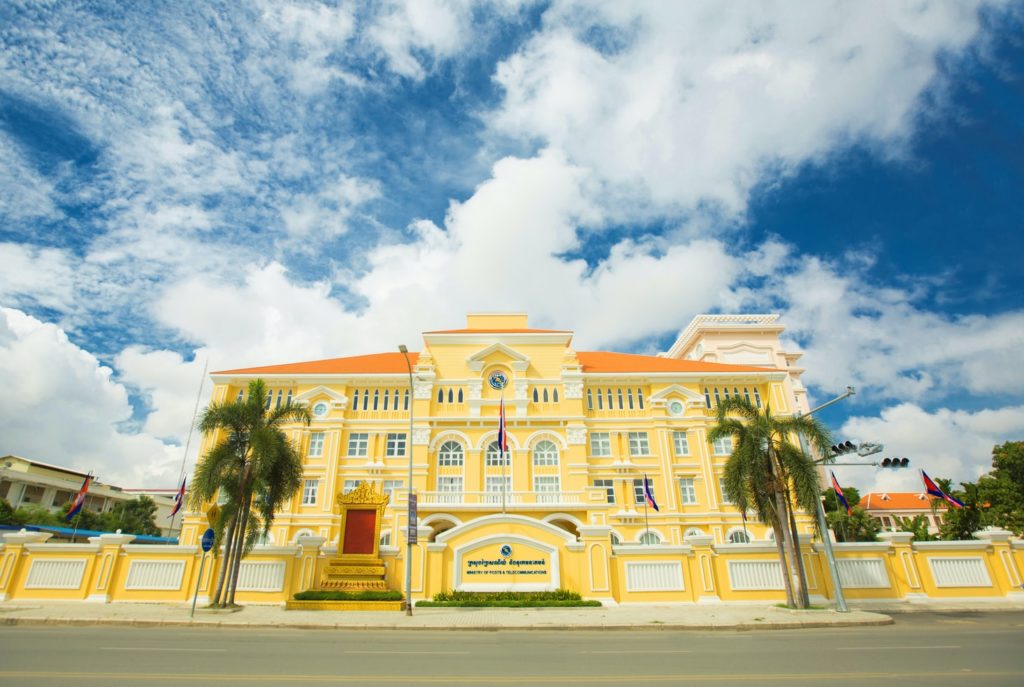 Sihanoukville: Sihanoukville is a coastal city and a gateway to some of Cambodia's most beautiful islands. It's a great place to relax on the beach, try water sports, or enjoy fresh seafood. From here, you can take a boat trip to the islands of Koh Rong and Koh Rong Samloem, known for their pristine beaches and clear waters.
Kampot: This tranquil riverside town is famous for its pepper plantations and salt fields. Explore the charming colonial-era architecture, take a river cruise, or visit the nearby Bokor National Park, where you'll find the abandoned Bokor Hill Station, a hauntingly beautiful relic of the French colonial era.
Kep: Once a retreat for French colonists, Kep is a small coastal town known for its fresh seafood, especially crab. The town is surrounded by nature, with Kep National Park offering hiking trails with panoramic views. Don't miss the famous Crab Market, where you can taste crab cooked with the region's renowned Kampot pepper.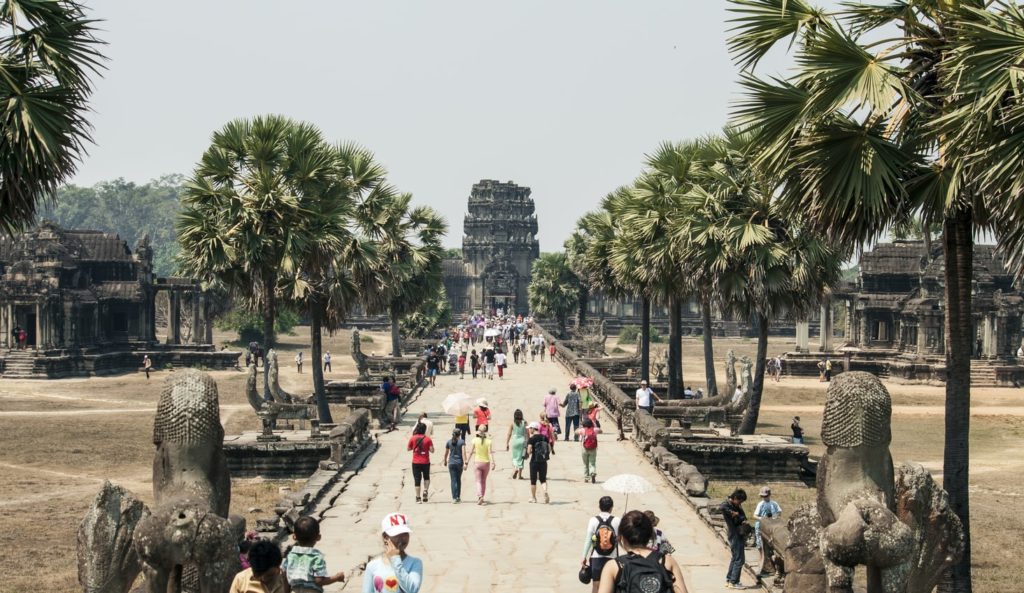 The culture and way of life in Cambodia
The culture of Cambodia is deeply rooted in its history and geography, offering a rich tapestry of traditions that reflect influences from India, China, and France, among others. At the heart of Cambodian culture is the Theravada Buddhist philosophy, which emphasizes tolerance, patience, and a respect for hierarchy. This manifests in the warm, polite, and humble demeanor of its people.
Cambodians have a deep respect for their history and traditions. The Khmer, the ethnic group making up the majority of the country's population, have a proud history extending back to the Angkor era. This is evident in the country's many festivals, the most significant of which is the Khmer New Year, celebrated with family gatherings, religious ceremonies, and public games.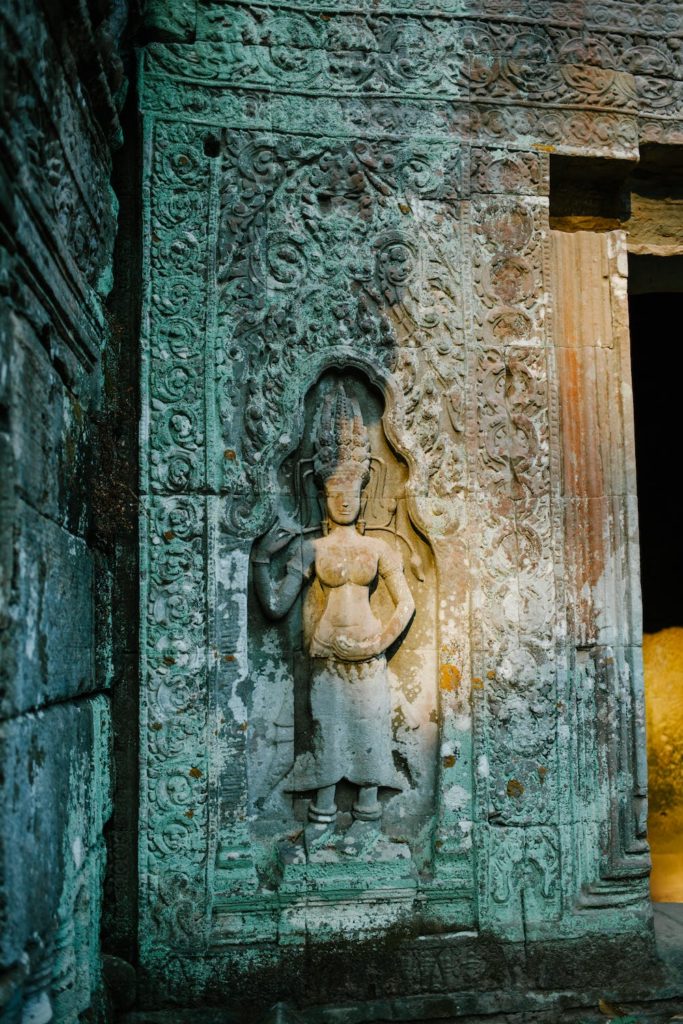 The arts play a significant role in Cambodian life. The country is renowned for its traditional Apsara dance, shadow puppetry, and music. Cambodia's art scene, once suppressed during the Khmer Rouge era, is experiencing a renaissance, with the younger generation exploring new forms of expression.
The country's cuisine is a blend of flavors, with dishes like amok (a coconut milk curry), lok lak (stir-fried beef), and kuy teav (noodle soup) being staples. Rice is central to every meal, reflecting the agrarian lifestyle of many Cambodians.
Family is the cornerstone of Cambodian society, with several generations often living under one roof. Respect for elders is deeply ingrained, and traditions and rituals play a significant role in everyday life. The way of life in the countryside, where a majority of the population still lives, is closely tied to the rhythms of the agricultural cycle. While cities like Phnom Penh and Siem Reap are modernizing rapidly, Cambodia remains a country where traditional ways of life are highly valued.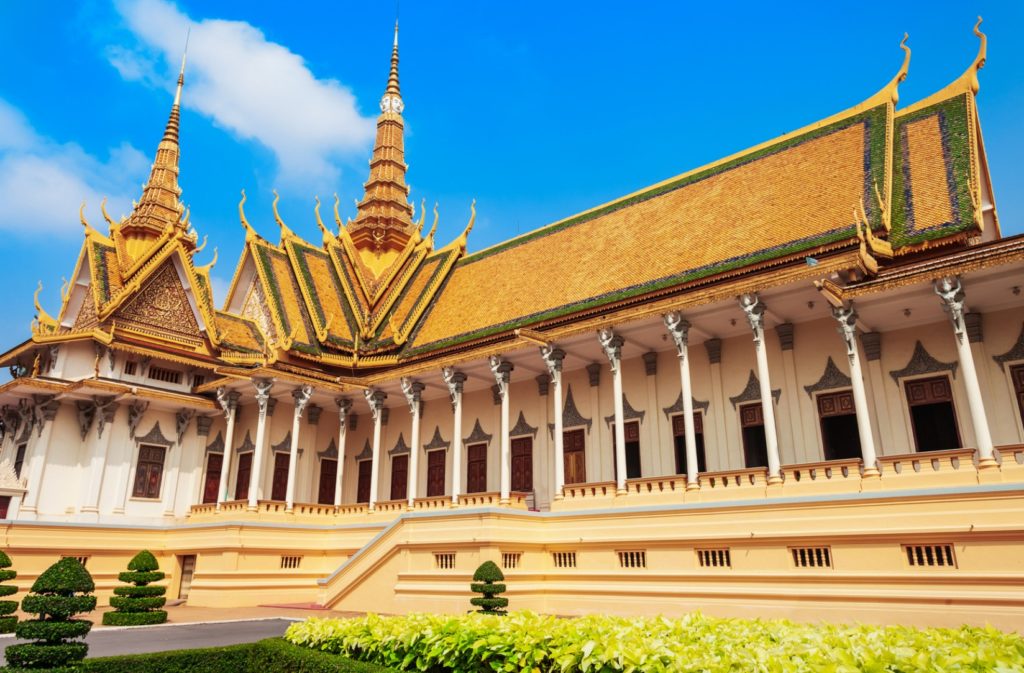 Must see in Cambodia
Angkor Wat: No visit to Cambodia is complete without seeing Angkor Wat, the largest religious monument in the world. This awe-inspiring temple complex, built in the 12th century, is an architectural masterpiece filled with intricate carvings depicting scenes from Hindu mythology and the Khmer empire. Watching the sunrise over Angkor Wat is a truly magical experience. There's an entrance fee for the Angkor Archaeological Park, which includes Angkor Wat, and it comes in 1-day, 3-day, and 7-day passes.
Angkor Thom and Bayon Temple: Located near Angkor Wat, Angkor Thom was the last capital of the Khmer empire. At its center is the Bayon Temple, known for its massive stone faces. The temple's detailed carvings depict everyday life and historical events from the era. The same pass that covers Angkor Wat also provides entry to Angkor Thom and Bayon Temple.
Ta Prohm: Also part of the Angkor complex, Ta Prohm is famous for the giant trees and roots intertwining with the temple ruins, creating a mystical atmosphere. This was also a filming location for the movie Tomb Raider. The temple is included in the Angkor pass.
Royal Palace in Phnom Penh: The Royal Palace, with its beautiful gardens and ornate buildings, including the Silver Pagoda, is a must-see in Phnom Penh. The Silver Pagoda houses many national treasures including the Emerald Buddha and a life-sized gold Maitreya Buddha. There's an entrance fee for the Royal Palace and Silver Pagoda.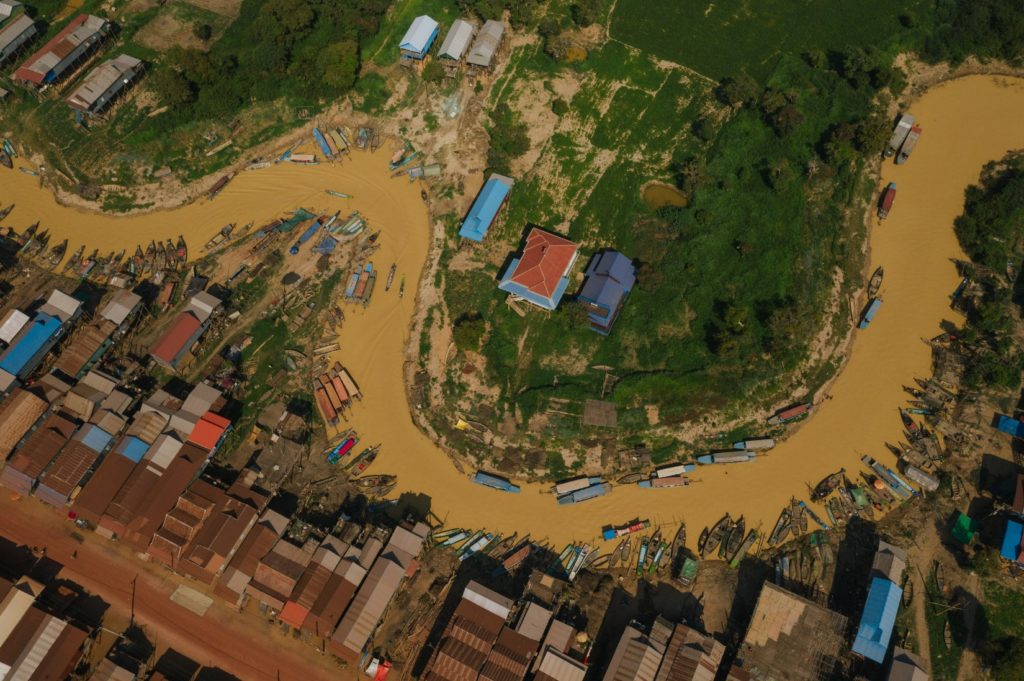 Tuol Sleng Genocide Museum and The Killing Fields: These two sites provide a sobering insight into the atrocities of the Khmer Rouge regime. Tuol Sleng, formerly a high school converted into a prison and torture center, and the Killing Fields of Choeung Ek, where thousands were executed, stand as memorials to the victims. Both sites have an admission fee, and audio guides are available.
Tonle Sap Lake and Floating Villages: Southeast Asia's largest freshwater lake, Tonle Sap, is notable for its floating villages. A tour gives you an insight into the unique way of life of the communities who live on the water. Various tour packages are available at different prices.
Kampot Pepper Farms: Kampot's pepper is renowned worldwide for its quality. Visiting a pepper farm allows you to learn about the cultivation process and enjoy a tasting. Many farms offer free admission, but some may charge a small fee for guided tours.
Remember to respect local customs and dress modestly, especially when visiting religious sites. Most places require a dress code covering your shoulders and knees.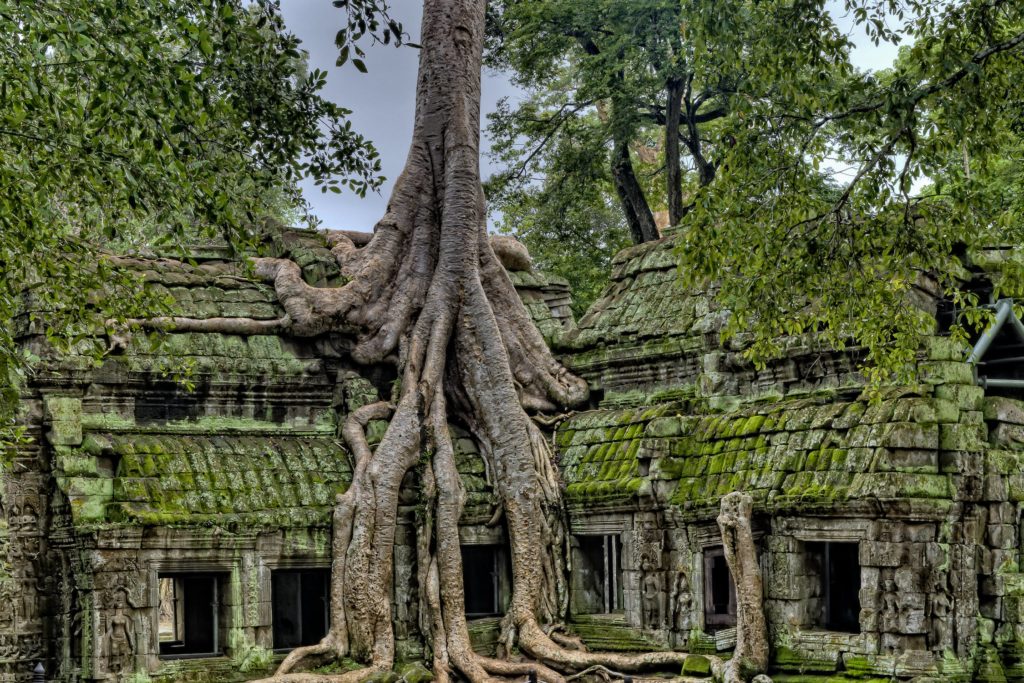 Must do experiences in Cambodia
Witness Sunrise at Angkor Wat: This is an experience of a lifetime, watching the sun rise over the magnificent temple of Angkor Wat. The sky gradually lightens, revealing the majestic silhouette of the temple, a sight that is truly awe-inspiring.
Ride the Bamboo Train in Battambang: Known locally as the "Norry," this unique mode of transport offers a thrilling ride through the beautiful Cambodian countryside. Although the train's primary function is for locals to transport goods, it's now a popular activity for tourists.
Explore the Floating Villages of Tonle Sap Lake: Take a boat tour to one of the floating villages on Tonle Sap Lake to witness the unique lifestyle of the lake dwellers. You'll see houses, schools, and even shops all floating on the water, offering a fascinating insight into a way of life adapted to the changing tides.
Learn about Khmer Rouge History: Visit the Tuol Sleng Genocide Museum and the Killing Fields of Choeung Ek in Phnom Penh for a sobering but important understanding of Cambodia's recent history. It's a heartbreaking experience, but essential for understanding the resilience and spirit of the Cambodian people.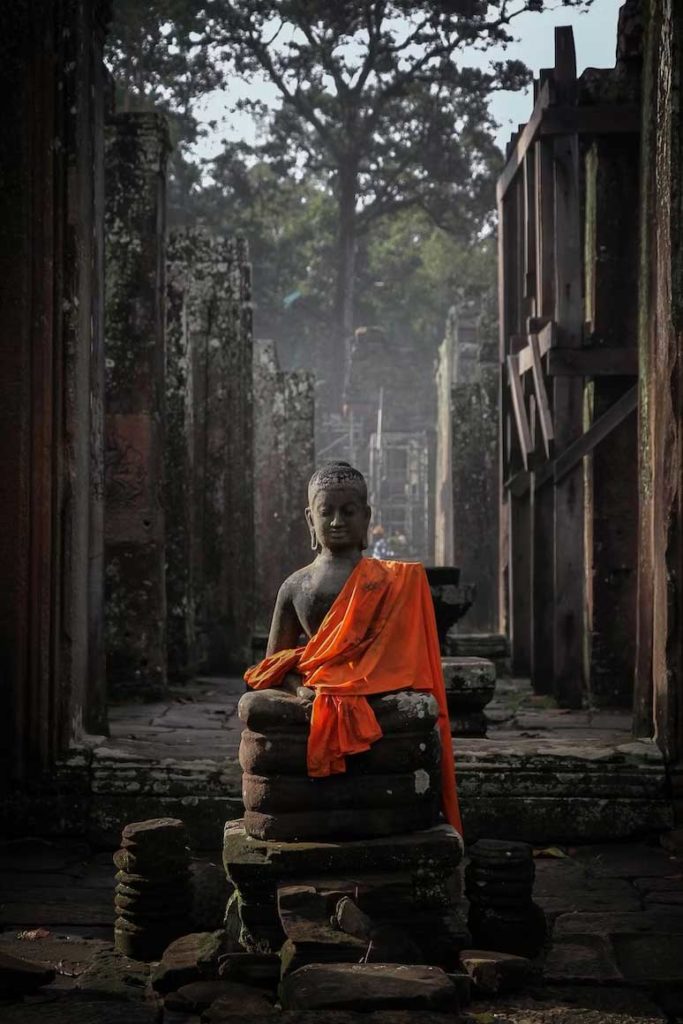 Try Khmer Cooking Class: Cambodian cuisine, or Khmer cuisine, is one of the world's oldest living cuisines. Taking a cooking class will provide you with a deeper understanding of this unique culinary tradition. It's a hands-on way to learn about the local culture and, of course, enjoy some delicious food!
Relax on the Beaches of Sihanoukville: After exploring Cambodia's cultural treasures, spend some time relaxing on the beautiful beaches of Sihanoukville. You can swim, sunbathe, or try various water sports.
Visit an Elephant Sanctuary in Mondulkiri: Interact with these gentle giants in a responsible and ethical way. Many sanctuaries offer the opportunity to feed and walk with the elephants in their natural habitat, a truly unforgettable experience.
Biking in the Countryside: Rent a bike and explore the beautiful Cambodian countryside. This is a great way to see the rural life, meet locals, and visit small, off-the-beaten-path temples.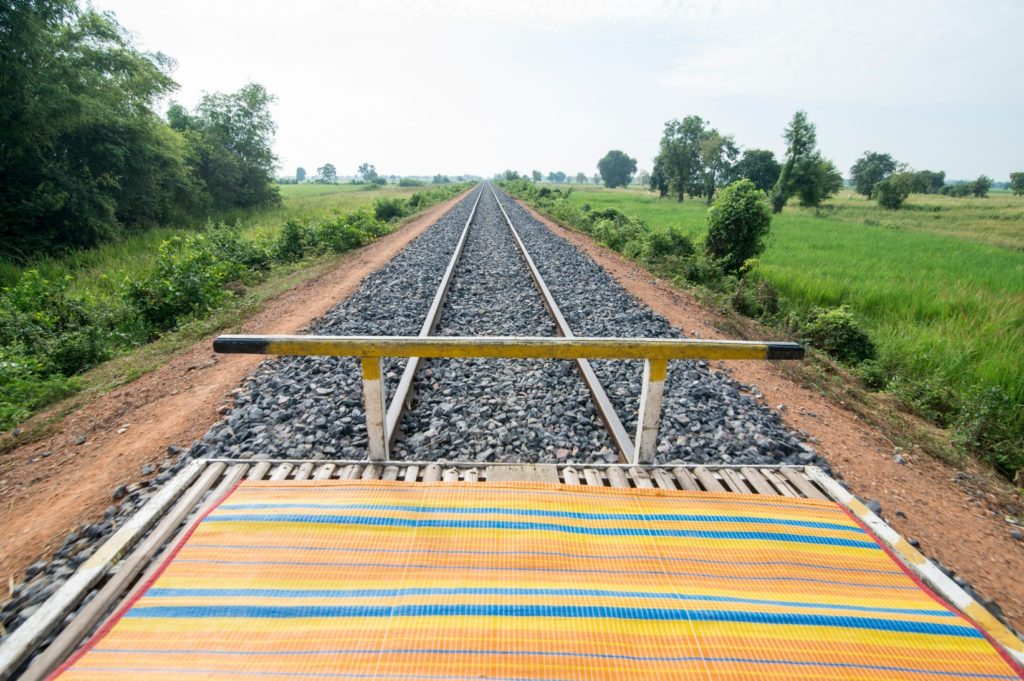 Where to stay – iconic and luxury hotels in Cambodia
Cambodia is home to some of the most luxurious and iconic hotels in the world. From beachfront resorts to city-center retreats, here are 10 of the best luxury hotels in Cambodia.
Raffles Hotel Le Royal in Phnom Penh is a classic colonial-style hotel with a rich history and luxurious amenities. It offers guests an elegant stay, with its grand lobby, spacious rooms, and fine dining options.
Belmond La Residence d'Angkor is located near the ancient temples of Angkor Wat and provides guests with a unique experience that combines modern luxury with traditional Khmer hospitality. The resort features lush gardens, a spa, and private villas for those seeking a more secluded stay.
Park Hyatt Siem Reap is situated in the heart of Siem Reap's Old Market district and offers guests stunning views of the nearby Angkor Wat temple complex from its rooftop pool deck. The hotel also features stylishly decorated rooms, two restaurants, and an outdoor pool area perfect for relaxing after a day exploring the city's attractions.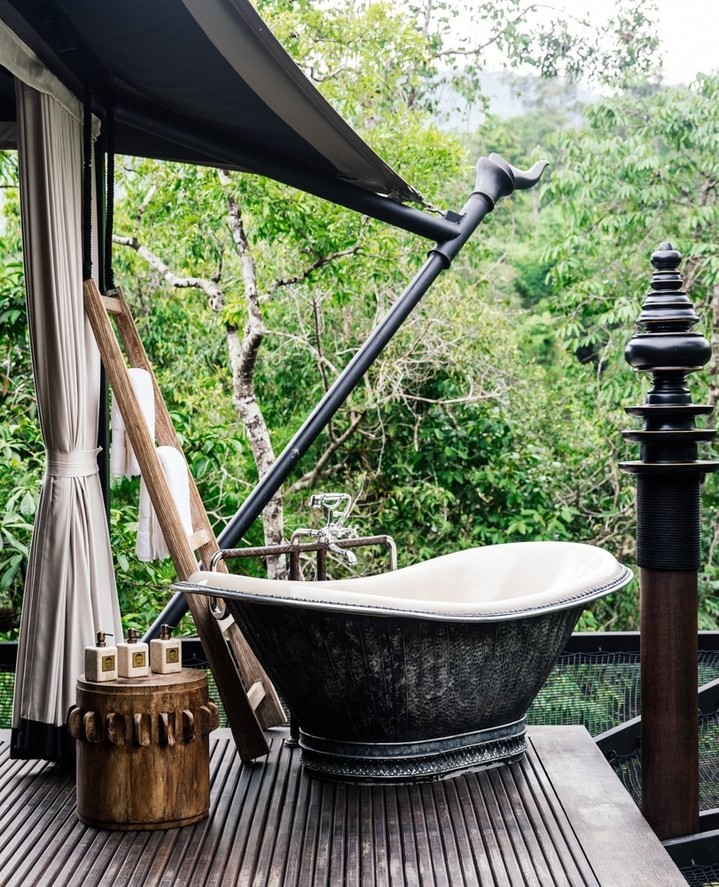 Viroth's Villa is located on the banks of Tonle Sap Lake in Siem Reap and offers guests an unforgettable experience surrounded by lush greenery and tranquil waters. The villa features luxurious suites with private balconies overlooking the lake as well as an outdoor pool area perfect for soaking up some sun during your stay.
Navutu Dreams Resort & Wellness Retreat provides guests with a unique combination of luxury accommodations and wellness treatments designed to help them relax and rejuvenate during their stay in Siem Reap. The resort features spacious villas with private pools as well as yoga classes, meditation sessions, spa treatments, and more to help guests find balance during their visit to Cambodia.
Viroth's Hotel is another luxurious option located in Siem Reap that offers guests modern amenities such as an infinity pool overlooking Tonle Sap Lake as well as traditional Khmer hospitality throughout their stay at this boutique hotel property.
The Bale Phnom Penh is located near the city center of Phnom Penh and offers guests stylishly decorated rooms as well as access to an outdoor pool area perfect for taking a dip after exploring all that this vibrant city has to offer visitors during their stay here in Cambodia's capital city!
Koh Russey Villas & Spa is situated on its own private island off the coast of Sihanoukville where visitors can enjoy stunning views over white sand beaches while staying at one of these luxurious villas complete with private pools overlooking the sea!
Shinta Mani Wild – Southern Cardamom National Park provides visitors with access to one of Cambodia's most pristine natural areas while still offering them all the comforts they would expect from a luxury resort including spacious suites equipped with modern amenities such as air conditioning and flat-screen TVs!
Zannier Hotels Phum Baitang – Siem Reap offer guests an unforgettable experience surrounded by lush greenery while still providing them access to all sorts of modern amenities such as two restaurants serving delicious local cuisine!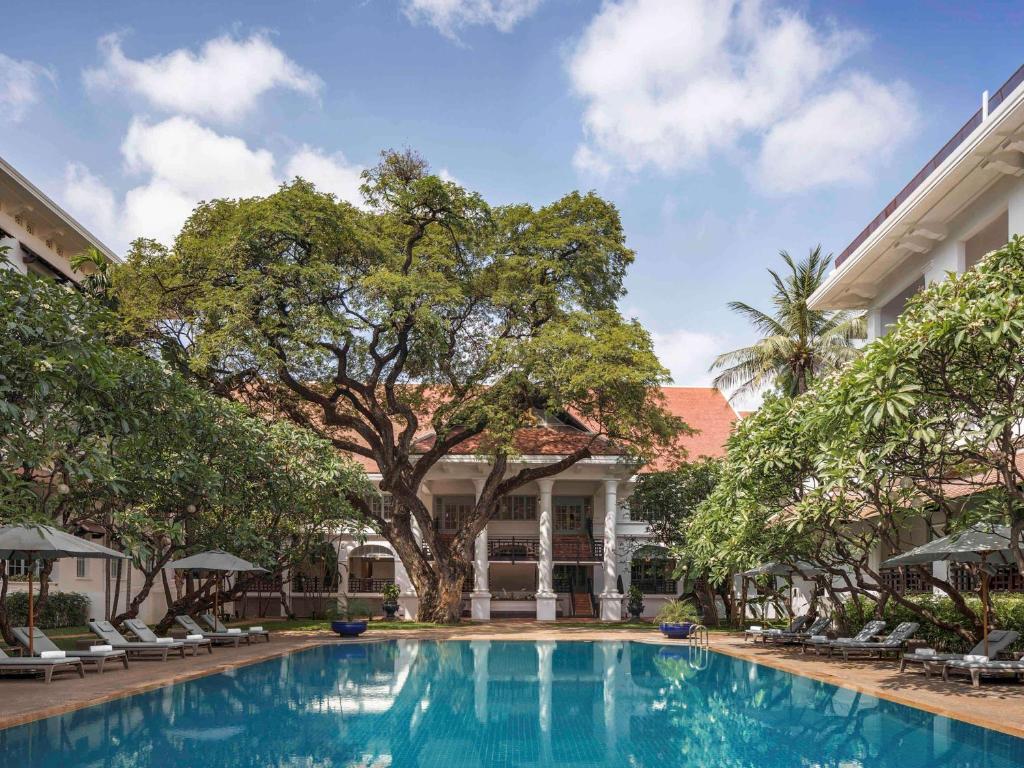 Food and drinks
Food specialities to try in Cambodia
Fish Amok: Considered by many as Cambodia's national dish, Fish Amok is a must-try. The dish is a fragrant curry made from fresh coconut milk, kroeung (a complex paste made of lemongrass, turmeric root, and other ingredients), and river fish. It's traditionally steamed in a banana leaf, which gives it a mousse-like texture. The result is a delicate, creamy curry that's rich yet not overly spicy.
Kuy Teav: Kuy Teav is a popular breakfast dish in Cambodia, but it can be enjoyed at any time of the day. It's a hearty noodle soup made with pork or beef bones, rice vermicelli, and topped with green onions, bean sprouts, and fried garlic. Depending on personal preference, it can be garnished with chili, lime juice, and hoisin sauce. Each region has its own variant of Kuy Teav, so it's worth trying in different places.
Bai Sach Chrouk (Pork and Rice): Another traditional breakfast dish, Bai Sach Chrouk, is simple yet delicious. It consists of thinly sliced pork marinated in garlic and coconut milk, then grilled slowly over warm coals to bring out its sweet and savory flavors. It's served over rice with a side of pickled vegetables and a bowl of clear chicken broth.
Lok Lak: This is a classic Khmer dish, consisting of stir-fried beef slices served with fresh lettuce, tomato, cucumber, and a dipping sauce made of lime juice, salt, and black Kampot pepper. Some versions come with a fried egg on top. Lok Lak is a great example of the balance of flavors that defines Cambodian cuisine.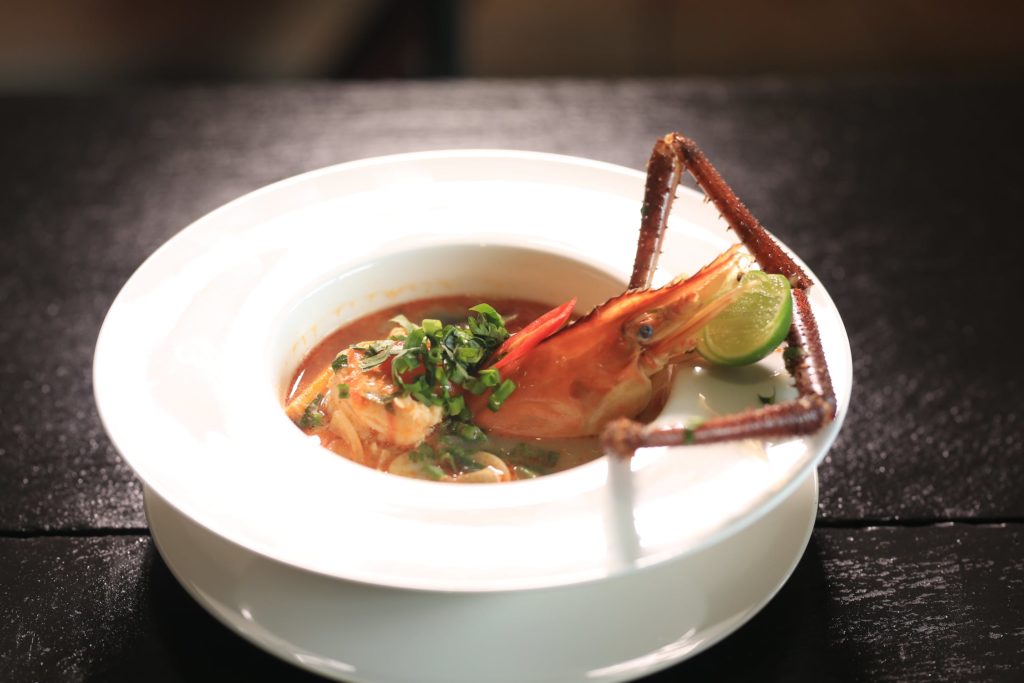 Nom Banh Chok: Also known as "Khmer noodles," Nom Banh Chok is a light and refreshing dish, usually eaten for breakfast or lunch. It consists of rice noodles topped with a fish-based green curry gravy made with lemongrass, turmeric, and kaffir lime. The dish is typically served with a variety of fresh herbs, bean sprouts, banana blossom, cucumber, and other greens.
Lap Khmer: This lime-marinated Khmer beef salad is a favorite among locals. Thinly sliced beef is 'cooked' ceviche-style in citrus juice, then mixed with garlic, fish sauce, basil, mint, shallots, and a generous amount of fresh red chili. The result is a dish that's spicy, tangy, and bursting with flavor.
Kampot Pepper Crab: Found in the coastal town of Kep, this dish showcases the famous Kampot pepper. Fresh crabs are stir-fried with green Kampot pepper, garlic, and a touch of oyster sauce. The result is a dish that's spicy, sweet, and incredibly flavorful. Paired with the stunning seaside view in Kep, it's a culinary experience not to be missed.
Each of these dishes offers a unique taste of Cambodia's rich culinary heritage. Cambodian cuisine is known for its balance of flavors – sweet, sour, salty, and bitter, all combined in harmony.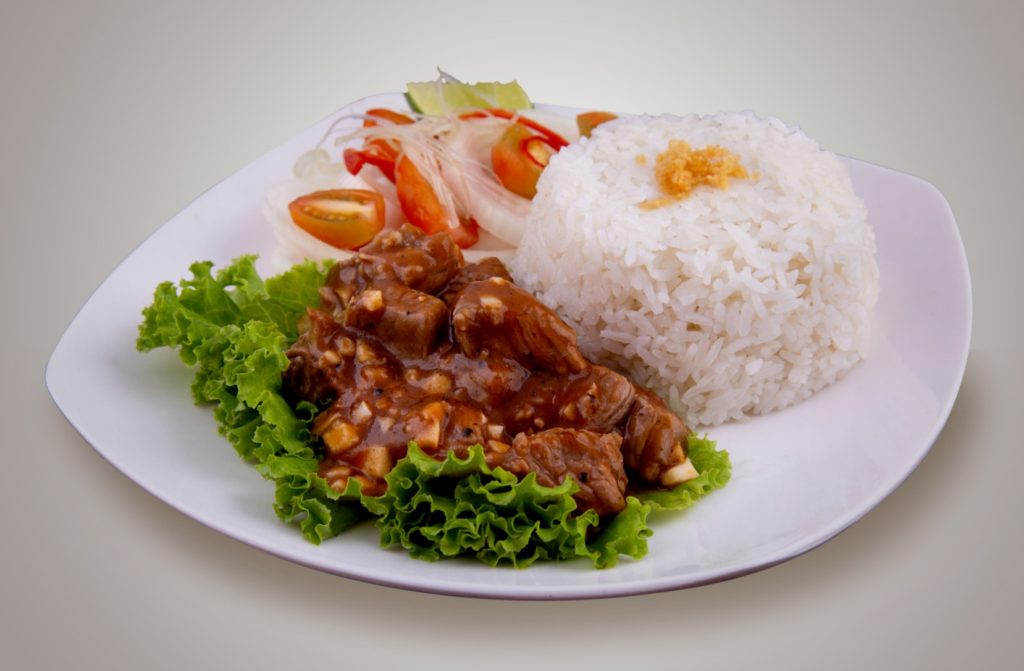 Drinks to try in Cambodia
Cambodian Iced Coffee: Cambodian iced coffee, or "gah-fay dtouk gork," is a popular and refreshing drink, particularly favored in the hot afternoons. This strong, sweet coffee is made by brewing locally grown coffee beans in a metal drip filter, then serving it over a generous amount of sweetened condensed milk and ice. It's the perfect pick-me-up on a hot day and a must-try for coffee lovers.
Rice Wine: Rice wine, known as "sraa" in Khmer, is a traditional alcoholic beverage often homemade in rural areas. It's typically brewed with glutinous or jasmine rice and a special yeast. The result is a strong, sweet, and slightly vinegary drink that can be enjoyed on its own or used as a base for cocktails. Please note that the alcohol content can be quite high and the quality can vary, so consume responsibly.
Palm Wine: This popular drink, also known as "tuk tnot," is made from the sap of the sugar palm tree. The sap is collected and fermented for a few hours to produce a sweet, mildly alcoholic beverage. If allowed to ferment for a few more days, it turns into a type of palm vinegar. Palm wine is typically enjoyed fresh in the countryside where it's produced.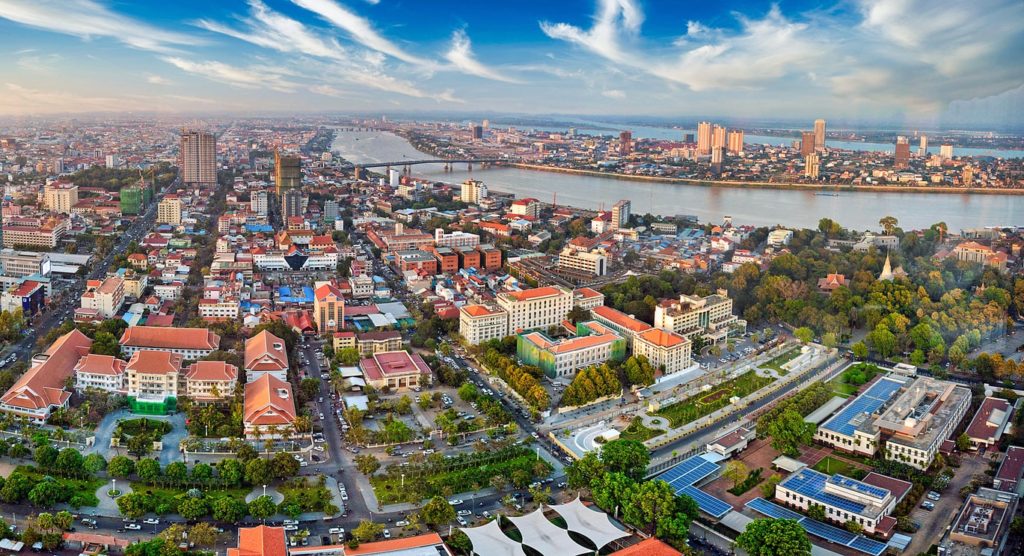 Fresh Coconut Juice: In Cambodia, it's common to drink coconut juice straight from the fruit. Vendors expertly chop the top off a chilled young coconut, and you can sip the refreshing, slightly sweet liquid inside. Once you've finished drinking, you can scoop out and eat the soft flesh. It's a perfect, natural refreshment for the hot Cambodian weather.
Sugar Cane Juice: Another popular street drink is sugar cane juice, freshly pressed from the cane using a machine. The juice is sweet, slightly grassy, and incredibly refreshing. It's usually served over ice with a squeeze of lime to cut through the sweetness.
Beer: Cambodia has a growing beer culture with local brands like Angkor, Cambodia, and Ganzberg being popular choices. There's also an emerging craft beer scene, especially in Phnom Penh and Siem Reap, where local microbreweries produce a range of beers from stouts to IPAs.
Tea: Tea drinking is an integral part of Cambodian culture, with green and jasmine tea being the most popular. Tea is typically served hot with meals, but iced tea sweetened with condensed milk is also a popular refreshment.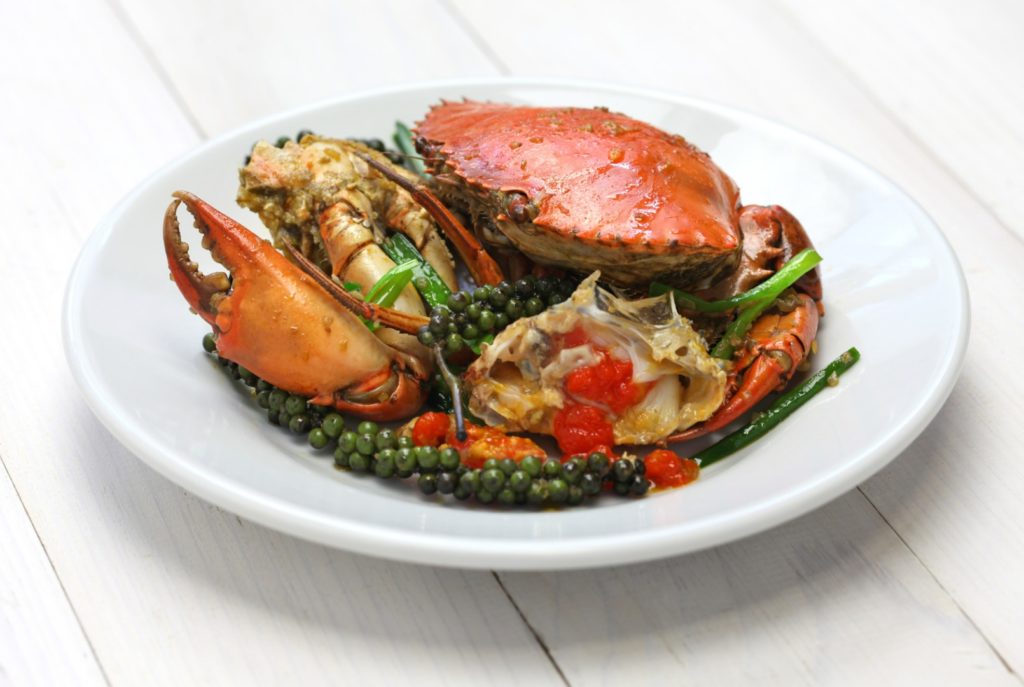 Top and iconic restaurants in Cambodia
From the bustling city of Phnom Penh to the quaint town of Siem Reap, Cambodia is home to some of the most unique and flavorful dishes in all of Asia.
Marum – Located in Siem Reap, Marum offers a unique dining experience with its open-air terrace and stunning views of Angkor Wat. The menu features classic Khmer dishes such as fish amok and beef lok lak, as well as creative fusion dishes like their signature mango salad.
Haven – Haven is an upscale restaurant located in Siem Reap that serves up a variety of international cuisines, including French, Italian, and Asian-fusion dishes. Their menu includes everything from grilled salmon to crispy duck confit and even vegan options.
Angkor Village – This popular restaurant in Siem Reap is known for its traditional Khmer cuisine and friendly atmosphere. The menu features classic Cambodian dishes such as beef loc lac and fish amok, as well as creative fusion creations like their signature mango salad with shrimp tempura.
Bong Thom Homestay – Located in Battambang province, this family-run restaurant serves up traditional Khmer dishes like beef loc lac and fish amok alongside creative fusion creations like their signature mango salad with shrimp tempura.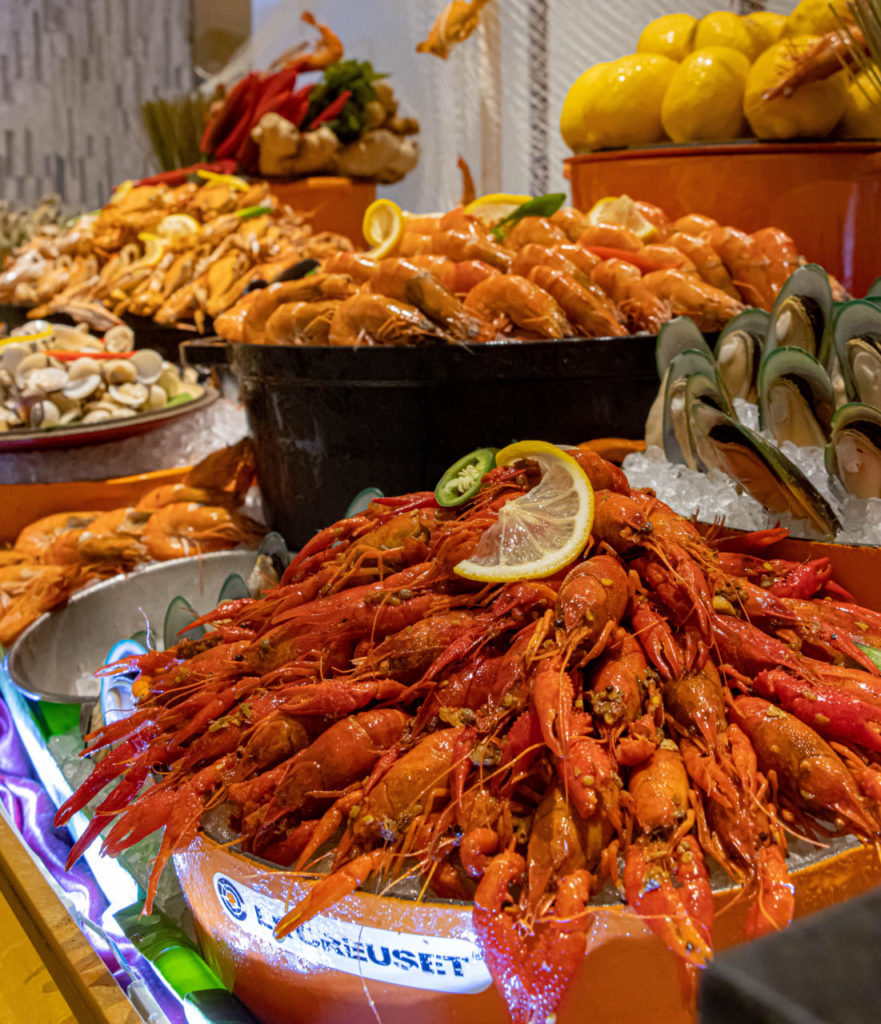 Monorom Restaurant – Udom Khmer – This popular restaurant in Phnom Penh serves up classic Cambodian dishes such as beef loc lac and fish amok alongside creative fusion creations like their signature mango salad with shrimp tempura.
Fortune Palace – This Chinese restaurant in Phnom Penh is known for its dim sum selection, which includes steamed pork buns, dumplings, spring rolls, and more. They also offer a variety of other Chinese dishes such as sweet & sour pork and kung pao chicken.
Hall of Golden Chimes – Located near the Royal Palace in Phnom Penh, this upscale restaurant specializes in Cantonese cuisine with a focus on seafood dishes such as steamed sea bass and crispy fried squid with garlic sauce.
Namaste India Restaurant & Namaste India Restaurant BKK– These two Indian restaurants are located side by side near the Royal Palace in Phnom Penh and serve up authentic North Indian cuisine such as tandoori chicken, butter chicken masala, naan breads, samosas, curries, biryani rice dishes, and more!
2Pangea – Located near the Royal Palace in Phnom Penh , this trendy eatery offers an eclectic mix of Western favorites like burgers , sandwiches , salads , pastas , pizzas , tacos , burritos , quesadillas , nachos , wraps , smoothies & shakes .
Cyclo Vietnamese & Chinese Restaurant – This Vietnamese & Chinese restaurant located near Interstate Hwy 35 offers a variety of authentic Vietnamese & Chinese specialties including pho noodle soups , vermicelli bowls , stir-fried noodles & rice plates .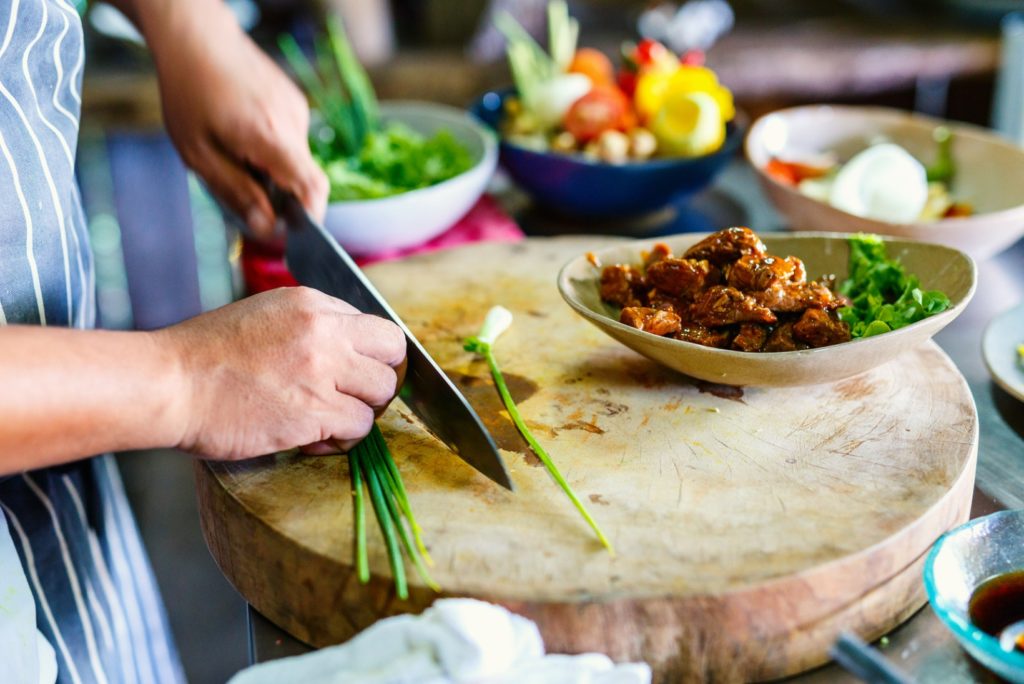 Taxes, charges and tipping in Cambodia
In Cambodia, the Value Added Tax (VAT) is a standard 10% on most goods and services, including meals at restaurants. This is usually included in the price displayed or on the menu, but it's always a good idea to check to avoid any unexpected charges.
A service charge, typically around 10%, may also be added to your bill at more upscale restaurants and hotels. This is not as common in local, casual dining establishments. Like VAT, the service charge should be clearly stated on the menu or bill.
As for tipping, it's not traditionally expected in Cambodia, especially in local markets and street food stalls. However, in recent years, with the increase in tourism, tipping has become more commonplace, especially in service industries like restaurants, hotels, and tour operators. If the service has been good, it's customary to leave a tip of around 10% of the bill in restaurants. For excellent service in a high-end restaurant, you might leave up to 15%.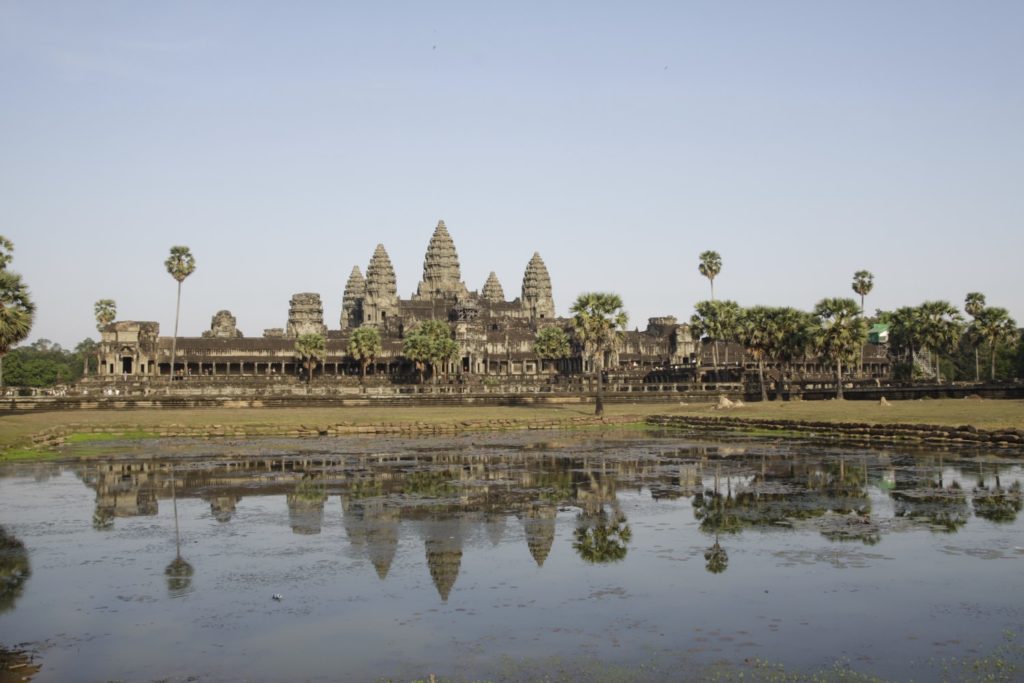 In local markets, bargaining is common practice. The first price you're given is often inflated, especially if you're a tourist. Don't be afraid to haggle a bit to bring the price down. However, remember to keep the bargaining friendly and respectful.
For taxis and tuk-tuks, fares should be agreed upon before the journey starts. Tipping isn't expected, but it's appreciated if you round up to the nearest dollar.
It's important to note that Cambodia is still primarily a cash-based society. While credit cards are accepted in many hotels, upscale restaurants, and larger stores, smaller establishments, local markets, and street vendors usually only accept cash. The US dollar is widely accepted throughout the country, alongside the local currency, the Cambodian riel.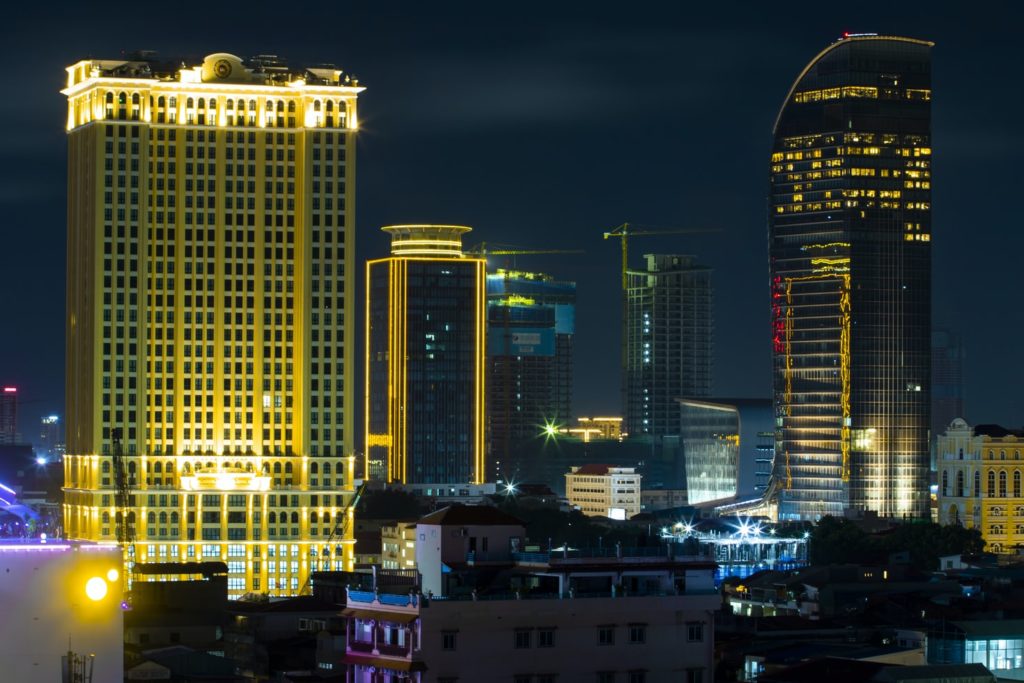 What not to do in Cambodia, things to avoid
Disrespecting Religious Sites: Cambodia is a predominantly Buddhist country, and it's important to respect local customs when visiting religious sites. Dress modestly, covering your shoulders and knees, and remove your shoes when entering temples. Also, never touch or sit on a statue or stupa, or point your feet towards them, as this is considered very disrespectful.
Supporting Irresponsible Animal Tourism: Avoid participating in activities that exploit animals, such as elephant riding, visiting poorly run zoos, or taking photos with exotic animals. Opt instead for visits to ethical sanctuaries or conservation centers where animals are cared for responsibly.
Ignoring the Tragic Past: The Khmer Rouge era is a tragic part of Cambodia's history, and it's important to approach this topic with respect and sensitivity. When visiting sites such as the Killing Fields and Tuol Sleng Genocide Museum, behave respectfully as these are places of great sorrow and loss.
Unethical Orphanage Visits: Despite the good intentions of many visitors, volunteering at or visiting orphanages can contribute to the exploitation of children. Many children in these institutions are not orphans and are often used to attract donations. It's better to support registered charities or social enterprises that work to keep families together.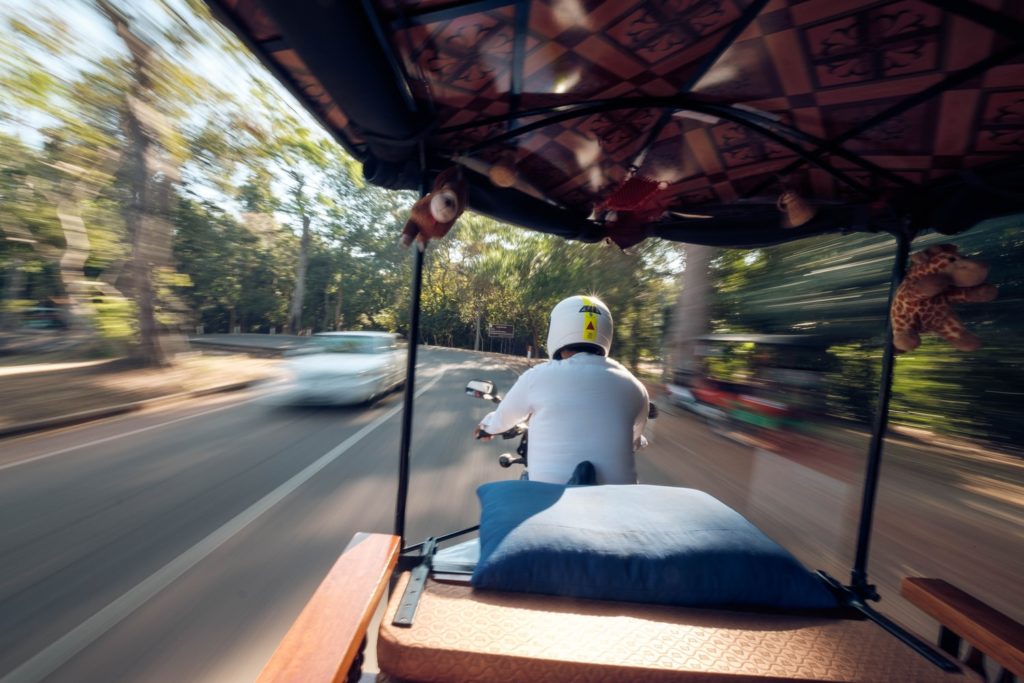 Unconscious Environmental Damage: Be mindful of your environmental footprint. Avoid single-use plastics where possible and never litter. Respect the country's natural beauty so it can be enjoyed by future generations.
Drugs and Illegal Activities: Drugs are illegal in Cambodia, and penalties can be severe. Avoid any involvement with drugs or any illegal activities. It's also important to note that sex tourism, especially involving minors, is a serious crime and is heavily penalized under Cambodian and international law.
Bargaining Too Hard: While bargaining is part of the shopping culture in Cambodia, it's important not to take it too far. Remember that a few dollars might mean a lot more to the vendor than to you. Be fair and respectful in your negotiations.
Disrespecting the King: The monarchy is deeply respected in Cambodia, and it's illegal to insult the King. Be mindful of your comments and actions when it comes to discussing the monarchy.
By being culturally aware and respectful, your visit to Cambodia can contribute positively to the country and its people.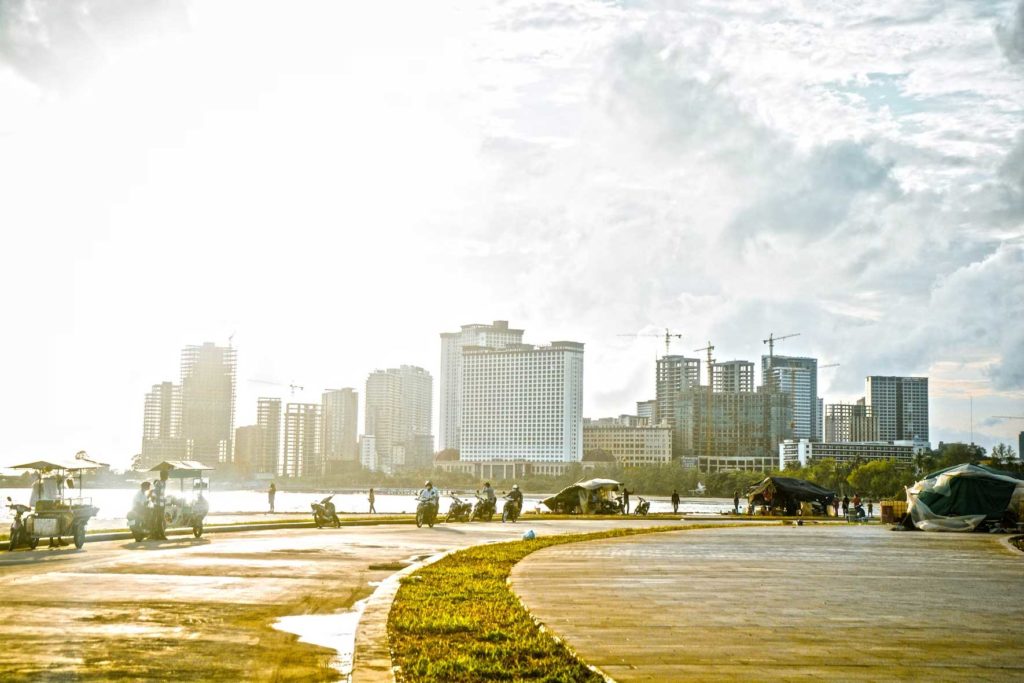 Safety and security in Cambodia
While Cambodia is generally a safe destination for travelers, it's always important to be aware of your surroundings and take certain precautions.
Crime: Petty crime such as pickpocketing, bag snatching, and scams can occur, especially in tourist areas and crowded places like markets. To minimize the risk, avoid displaying signs of wealth, carry only the essentials with you, and be aware of your belongings at all times. Violent crime against tourists is relatively rare, but it's always wise to avoid walking alone late at night in unlit or isolated areas.
Road Safety: Traffic in Cambodia can be chaotic, with road rules often ignored. Be careful when crossing the road and, if you're driving or riding a motorbike, always wear a helmet and ensure you have a valid license and insurance. Be particularly cautious at night and in rural areas where roads can be poorly lit and in bad condition.
Landmines: Although most tourist areas are safe, landmines and unexploded ordnance from past conflicts can still be found in remote areas. Stick to well-trodden paths and avoid venturing into areas marked with red skull-and-crossbones signs, which indicate minefields.
Health: Ensure you have travel insurance that covers medical evacuation, as healthcare standards in Cambodia, particularly outside of Phnom Penh, can be poor. Drink bottled water and take precautions against mosquitoes, which can carry diseases like dengue fever and malaria.
Local Laws and Customs: Be respectful of local laws and customs to avoid causing offense or getting into trouble. This includes dressing modestly, particularly at religious sites, and refraining from touching or pointing at people with your feet, which is considered disrespectful.
Emergency Assistance: In case of emergency, dial 119 for police and 118 for fire or ambulance. Be aware that English might not be spoken by the operator.
By taking these precautions and staying alert, you can ensure your trip to Cambodia is enjoyable and safe. Always check the latest travel advisories from your government before you travel and register your travel plans with your embassy if this service is available.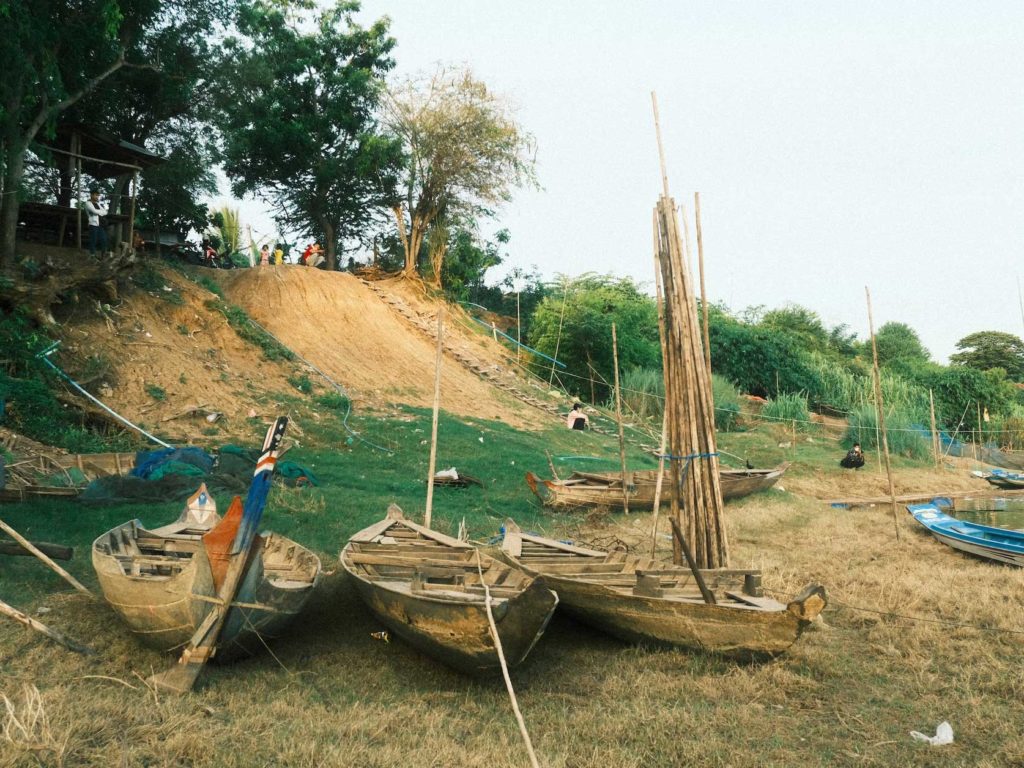 Final advice for travellers
Electricity: In Cambodia, the power plugs and sockets are of type A, C, and G. The standard voltage is 230 V and the standard frequency is 50 Hz. If your device doesn't match the type used in Cambodia, you would need a travel adapter.
Currency and Payments: The official currency of Cambodia is the Riel (KHR), but the US dollar is widely accepted throughout the country. Many prices, especially in tourist areas, are quoted in dollars. Small change is often given in riel. ATMs are available in most cities and larger towns, and they usually dispense both US dollars and riel. Credit cards are becoming more widely accepted in hotels, restaurants, and shops in larger cities and tourist areas, but many places, especially small businesses and vendors, still operate on cash only.
Cost of Living: Compared to Western countries, the cost of living in Cambodia is relatively low. Street food can cost as little as $1-$2 USD per meal, while a meal in a mid-range restaurant might cost around $5-$10 USD. Accommodation can range from a few dollars per night for a budget guesthouse to over $100 for luxury hotels.
Internet and Communication: Cambodia's internet and mobile coverage is quite good in cities and tourist areas, with numerous internet cafes and Wi-Fi hotspots. SIM cards are readily available and relatively cheap to buy. Major providers include Cellcard, Smart, and Metfone.
Health: Ensure you're up-to-date with routine vaccines before traveling. Depending on where you're visiting, you may also need vaccines for Hepatitis A, Typhoid, and Japanese Encephalitis, and antimalarial medication. Tap water in Cambodia is not safe to drink; always opt for bottled water.
Emergency Numbers: In case of emergency, dial 119 for police, 118 for fire, and 115 for ambulance services.
Respect and Etiquette: Remember to respect local customs and traditions. Dress modestly, especially when visiting temples or religious sites, and ask for permission before taking photos of people. It's also important to avoid any public display of affection, as it is considered impolite.
Insurance: It's recommended to have travel insurance that covers medical expenses, including evacuation, as healthcare services in Cambodia may not be up to Western standards, particularly in rural areas.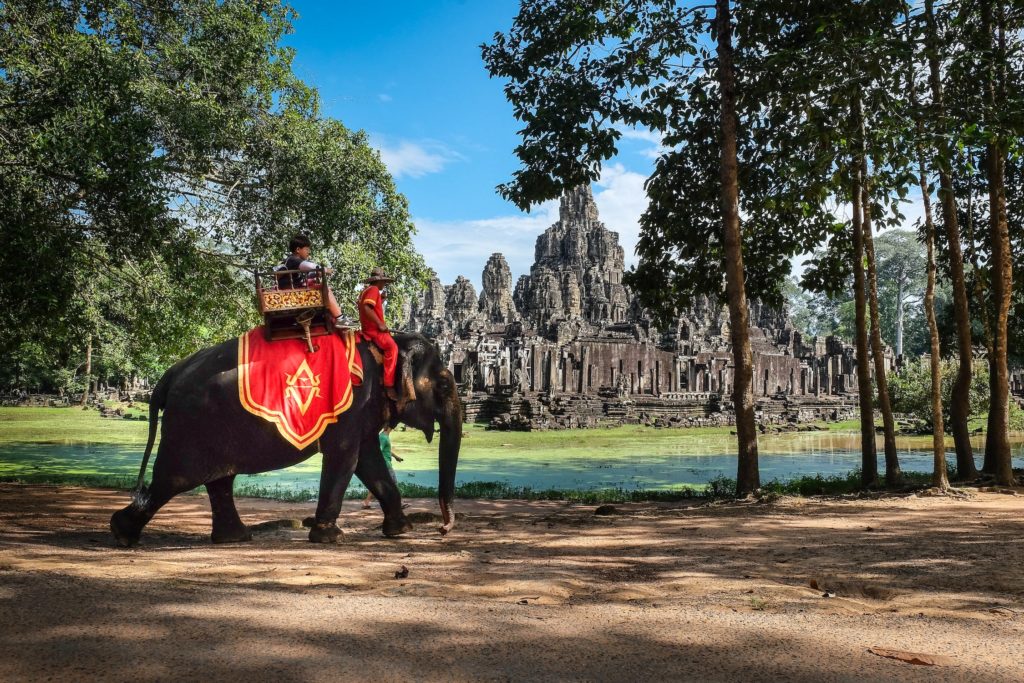 Cambodia in movies
First They Killed My Father (2017) – Directed by Angelina Jolie, this movie is based on the memoir of the same name by Loung Ung. It follows the story of a young girl and her family during the Khmer Rouge regime in Cambodia. The lead actress is Sareum Srey Moch.
Tomb Raider (2018) – Starring Alicia Vikander as Lara Croft, this movie is an adaptation of the popular video game franchise. Parts of the movie were filmed in Cambodia, including scenes at the Ta Prohm temple. The movie follows Lara Croft as she sets out to solve the mystery of her father's disappearance.
City of Ghosts (2002) – Directed by Matt Dillon, this movie is a crime thriller set in Cambodia. The lead actor, Matt Dillon, plays an American con artist who moves to Cambodia to start a new life. The movie follows his attempts to swindle a group of expats in the country.
Two Shadows (2017) – Directed by Greg Cahill, this movie is a drama set in Cambodia. It follows the story of a young boy and his sister who are sent to live with their aunt and uncle in Phnom Penh. The lead actor, Sophea Pel, plays the young boy.
The Gate (2014) – Directed by Régis Wargnier, this movie is a drama set in Cambodia in the 1970s. It follows the story of a French ethnologist who becomes involved with a Khmer Rouge leader's wife. The lead actors are Olivier Rabourdin and Phoeung Kompheak.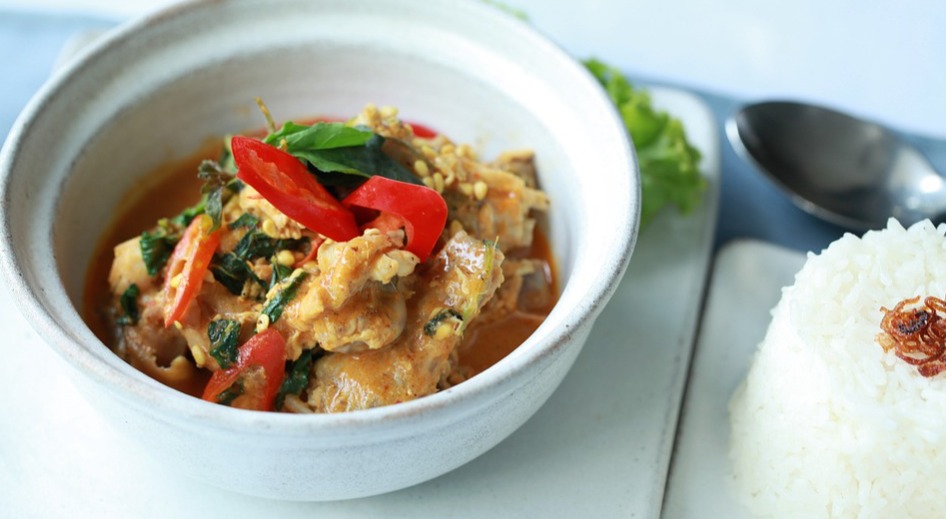 Cambodia in books
First They Killed My Father: A Daughter of Cambodia Remembers by Loung Ung – This memoir is based on the author's experiences as a child during the Khmer Rouge regime in Cambodia. It follows her journey from a comfortable life in Phnom Penh to the horrors of the labor camps and ultimately her escape to the United States.
The Rent Collector by Camron Wright – This novel is set in the Stung Meanchey dump in Phnom Penh, where a family makes a living by collecting and selling recyclable materials. The main character, Sang Ly, becomes determined to learn to read in order to improve her family's situation.
When Broken Glass Floats: Growing Up Under the Khmer Rouge by Chanrithy Him – This memoir follows the author's experiences as a young girl during the Khmer Rouge regime. It explores the brutality of the regime, as well as the resilience of the human spirit.
In the Shadow of the Banyan by Vaddey Ratner – This novel is set in Cambodia during the Khmer Rouge regime and is based on the author's own experiences. It follows a young girl named Raami as she and her family are forced to flee their home and endure the horrors of the labor camps.
The Elimination by Rithy Panh – This non-fiction book explores the Khmer Rouge regime's use of forced confessions and executions. The author, who survived the regime himself, interviews survivors to uncover the brutality and dehumanization of the regime.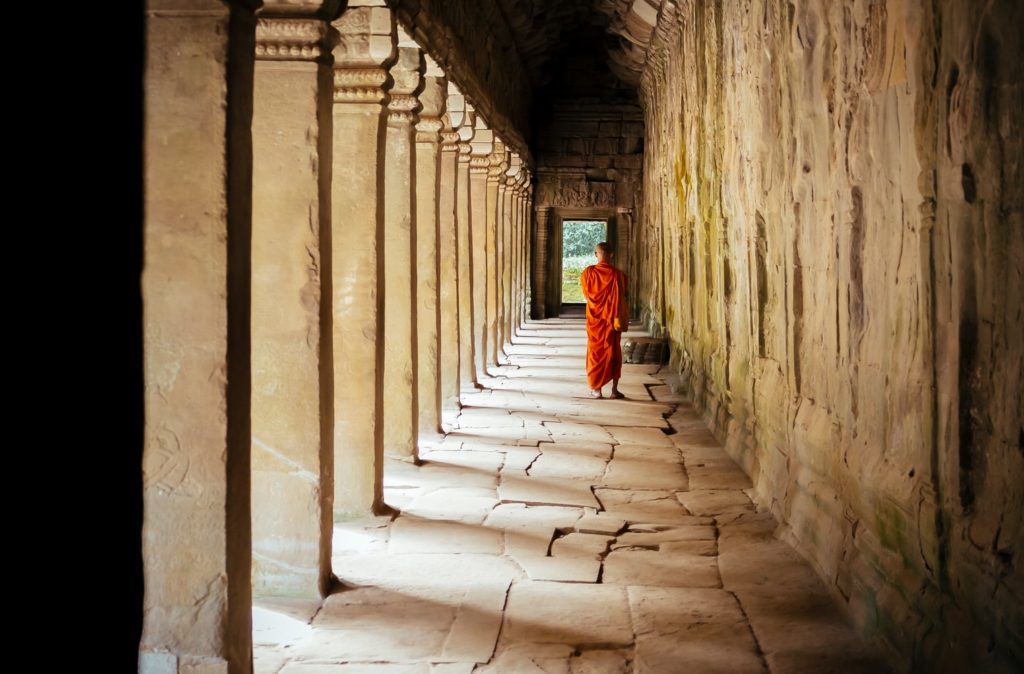 Check out our travel guides.