Germany Travel Guide – plan your trip to Germany with our travel guide including how to get around, things to see and do, what and where to eat and many more.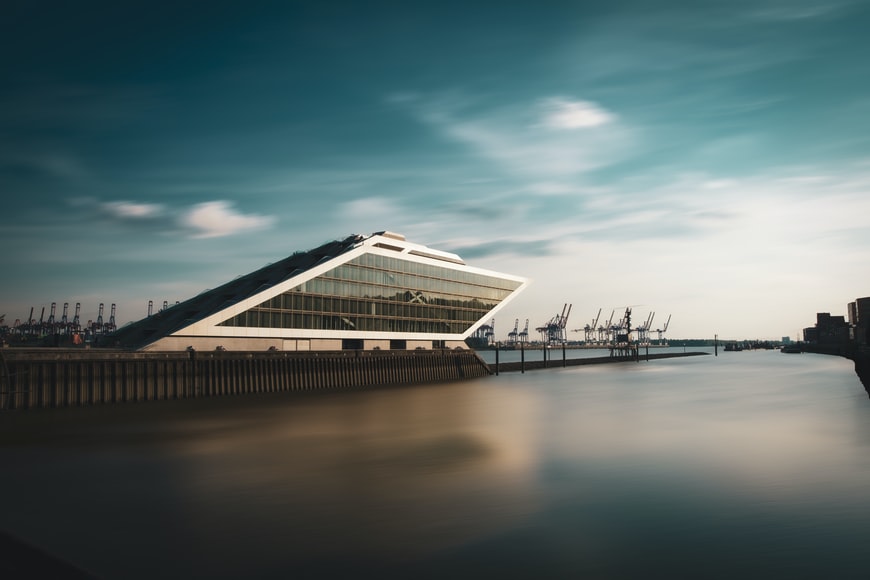 Welcome to Germany, a captivating country nestled in the heart of Europe. With its rich history, vibrant cities, and breathtaking landscapes, Germany offers a diverse range of experiences that will enchant every traveler. As you embark on your journey, prepare to be mesmerized by the juxtaposition of ancient castles and modern architecture, picturesque villages and bustling metropolises, and a fusion of traditional charm and cutting-edge innovation.
Start your adventure in Berlin, the dynamic capital of Germany. This cosmopolitan city is a melting pot of art, culture, and history. Explore iconic landmarks like the Brandenburg Gate, Reichstag building, and the Berlin Wall remnants, which serve as reminders of the city's tumultuous past. Immerse yourself in the vibrant art scene, visit world-class museums, and indulge in the city's buzzing nightlife. Berlin's eclectic neighborhoods, such as Kreuzberg and Prenzlauer Berg, offer a glimpse into its diverse and creative spirit.
Venture beyond the capital and discover the enchanting landscapes of the German countryside. Journey along the Romantic Road, a scenic route that winds through picturesque villages, medieval towns, and fairytale castles. Visit Neuschwanstein Castle, the inspiration for Disney's Sleeping Beauty castle, and witness the breathtaking views from its hilltop perch. Explore the lush vineyards of the Rhine Valley, where you can sample exquisite wines and cruise along the majestic river, passing by medieval castles and charming villages.
No visit to Germany would be complete without experiencing its world-renowned Oktoberfest in Munich. Join the lively festivities, where you can indulge in traditional Bavarian cuisine, raise a stein of frothy beer, and revel in the joyful atmosphere. Outside of the festival season, Munich offers a perfect blend of old-world charm and modern sophistication. Explore the historic city center, admire the magnificent architecture of the Nymphenburg Palace, and stroll through the English Garden, one of the largest urban parks in the world.
From captivating cities to breathtaking landscapes, Germany promises an unforgettable journey filled with history, culture, and natural beauty. So pack your bags and get ready to explore this enchanting country that seamlessly blends tradition and innovation, leaving every traveler with memories to cherish for a lifetime.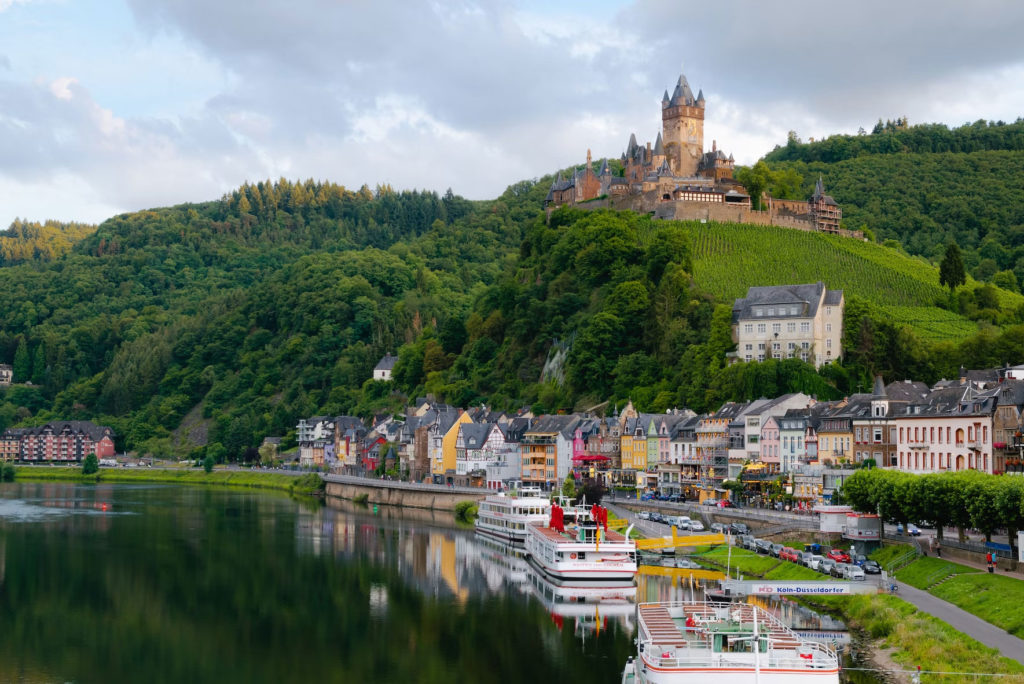 Travel to Germany
The best time to go to Germany – the 4 seasons in Germany
Germany experiences four distinct seasons, each offering its own unique charm.
Spring (March to May) is a delightful time to visit, as the weather gradually warms up and nature comes alive. The countryside is adorned with colorful blooms, and you can enjoy pleasant temperatures ideal for outdoor activities. Spring also brings various festivals and events, such as the famous cherry blossom season in Bonn and the Easter markets across the country.
Summer (June to August) is a popular season for tourists in Germany. The weather is generally warm, with temperatures ranging from comfortable to hot. It's a great time for exploring cities, hiking in the picturesque landscapes, and enjoying outdoor festivals and beer gardens. Summer is also the peak season for popular tourist destinations, so expect larger crowds and higher prices.
Autumn (September to November) offers a magical experience as the leaves change color and create a breathtaking tapestry across the country. The weather becomes cooler, but it remains pleasant for outdoor activities. Autumn is a great time to visit Germany's wine regions, such as the Moselle Valley, where you can witness the grape harvest and indulge in wine tastings. The Oktoberfest in Munich is also a major highlight during this season.
Winter (December to February) brings a festive atmosphere to Germany with its enchanting Christmas markets. The weather can be cold, especially in the northern and eastern regions, but it also brings the possibility of snow, creating a picturesque winter wonderland. Winter sports enthusiasts can enjoy skiing and snowboarding in the Bavarian Alps. Additionally, cities like Berlin and Munich offer charming Christmas markets where you can savor seasonal treats and shop for unique gifts.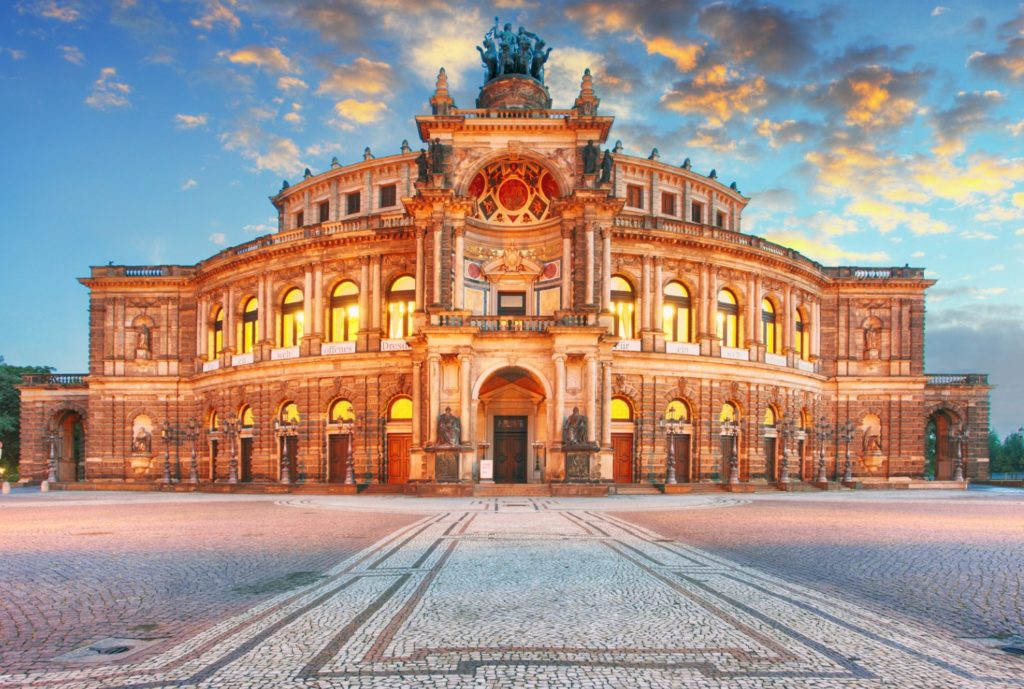 Entry and visa requirements
The visa requirements for traveling to Germany depend on your nationality. Here are some general guidelines:
American Citizens: If you hold a valid US passport and plan to stay in Germany for tourism or business purposes for up to 90 days within a 180-day period, you do not need a visa. This is due to the visa waiver program between the United States and the Schengen Area, which includes Germany.
European Union (EU) Citizens: If you are a citizen of any EU country, you do not need a visa to enter or stay in Germany. EU citizens have the freedom to travel and reside within the EU member states, including Germany, under the principle of freedom of movement.
Other Nationalities: If you are not a citizen of the United States or an EU country, you may need a visa to enter Germany. The requirements vary depending on your nationality, the purpose of your visit, and the duration of your stay. It is recommended to check with the German embassy or consulate in your country or visit the official website of the German Federal Foreign Office for the most up-to-date and accurate information regarding visa requirements.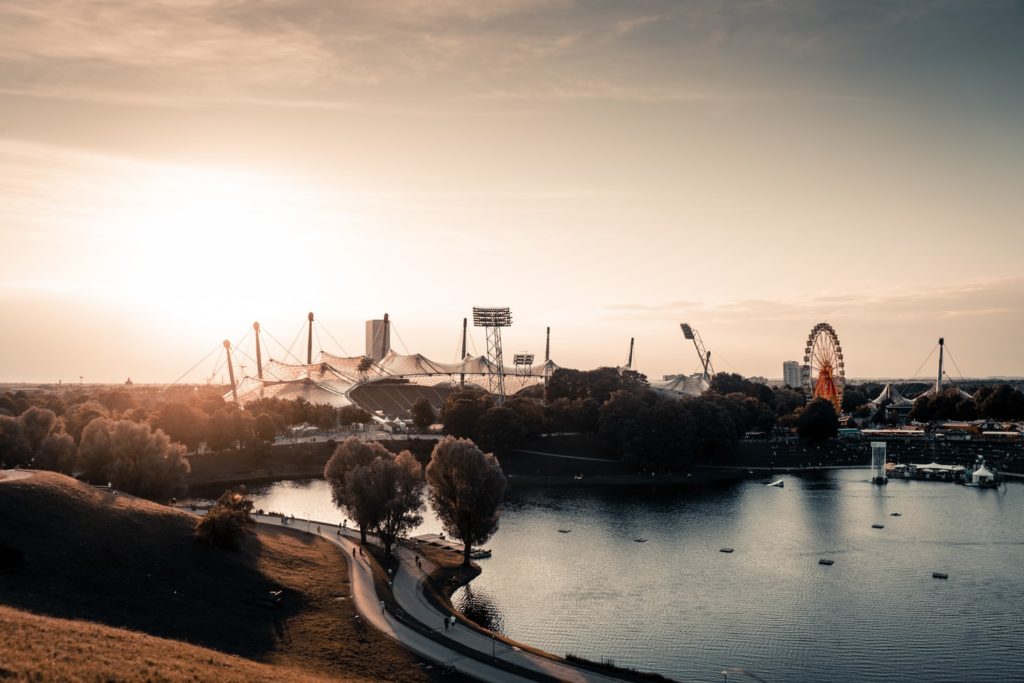 How to get around Germany
Germany offers a well-developed and efficient transportation system, making it easy to get around the country. Here are some common modes of transportation:
Trains: Germany has an extensive train network operated by Deutsche Bahn (DB). The trains are known for their punctuality and comfort. The high-speed InterCity Express (ICE) trains connect major cities, while regional trains (RE and RB) serve smaller towns and rural areas. You can purchase tickets at train stations or online, and it's advisable to check the schedules in advance.
Buses: Buses are another popular and cost-effective mode of transportation in Germany. Both regional and long-distance bus services are available, with companies like FlixBus and MeinFernbus offering routes throughout the country. Bus travel is particularly useful for reaching destinations not well-served by trains.
Cars: Renting a car is a convenient option if you want flexibility and the ability to explore remote areas. Germany has a well-maintained road network, including the famous Autobahn. However, keep in mind that parking can be challenging in city centers, and some cities have environmental zones with restricted access. It's important to familiarize yourself with local traffic rules and have the necessary documentation, including a valid driver's license.
Public Transportation in Cities: Germany's major cities have excellent public transportation systems. Metros, trams, and buses are readily available and offer comprehensive coverage within urban areas. Many cities have integrated ticketing systems, allowing you to use a single ticket for multiple modes of transport. Buying a day pass or a multi-day pass can be more economical if you plan to use public transportation frequently.
Cycling and Walking: Germany is known for its bicycle-friendly infrastructure and scenic walking paths. Many cities have bike-sharing programs, and you can rent bicycles for short trips or explore picturesque regions. Walking is also a pleasant way to explore city centers and discover hidden gems.
Germany has various regional transportation passes, such as the German Rail Pass and the various Länder-Tickets (state tickets), which can offer cost savings for extensive travel within specific regions.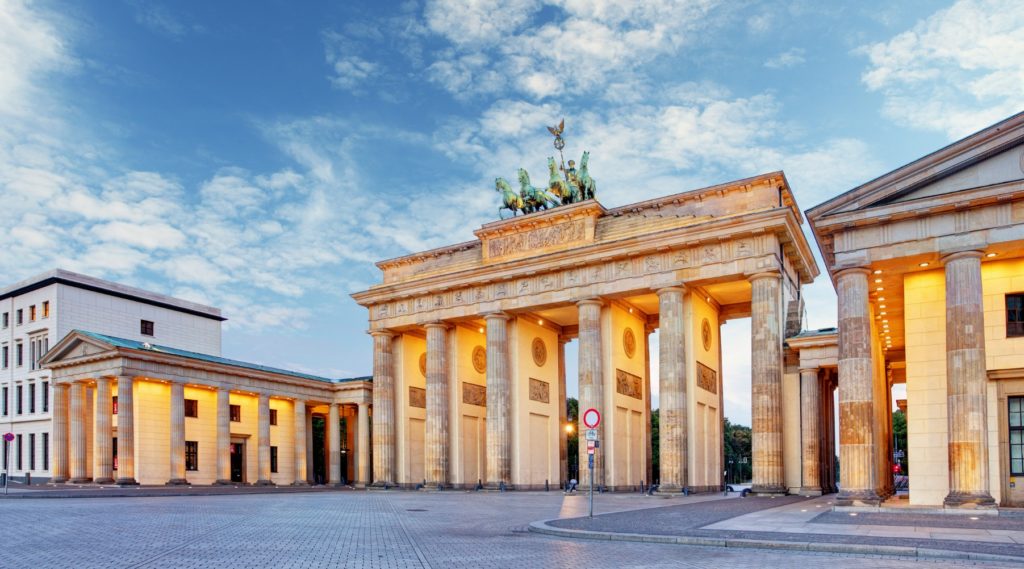 Explore the regions in Germany
Bavaria (Bayern):
Bavaria, located in the southeast of Germany, offers breathtaking landscapes, charming towns, and a vibrant cultural heritage. The capital city, Munich, entices visitors with its renowned Oktoberfest celebration, magnificent Nymphenburg Palace, and the historic Marienplatz square. Venture outside the city to discover the fairytale-like Neuschwanstein Castle and explore the medieval town of Nuremberg with its impressive castle and delightful Christmas markets. Nature enthusiasts can immerse themselves in the Bavarian Alps, perfect for hiking and winter sports. Don't miss the chance to indulge in Bavarian cuisine, including pretzels, sausages, and traditional dishes at Munich's lively beer gardens or local eateries.
Baden-Württemberg:
Located in southwest Germany, Baden-Württemberg is a region of natural beauty, historic cities, and culinary delights. The city of Stuttgart is famous for its automotive industry, boasting the Mercedes-Benz and Porsche museums. Visit Heidelberg, with its iconic castle and the oldest university in Germany, or explore the picturesque Black Forest region, known for its dense forests, charming villages, and world-famous Black Forest cake. Wine enthusiasts can explore the scenic vineyards of the Neckar and Rhine Valleys, while food lovers can savor regional specialties like spaetzle, Maultaschen (stuffed pasta), and Swabian pretzels.
Berlin:
As the capital of Germany, Berlin is a vibrant metropolis that seamlessly blends history, culture, and creativity. Explore iconic landmarks such as the historic Brandenburg Gate, remnants of the Berlin Wall, and the thought-provoking Checkpoint Charlie Museum. Immerse yourself in the city's thriving art scene, visit world-class museums on Museum Island, and experience the buzzing nightlife in neighborhoods like Kreuzberg and Prenzlauer Berg. Indulge in diverse culinary experiences, ranging from international cuisine to traditional German dishes, at the city's trendy restaurants, street food markets, or traditional beer gardens.
Brandenburg:
Situated surrounding Berlin, the state of Brandenburg offers a tranquil escape with its scenic landscapes and charming towns. Explore the city of Potsdam, home to the stunning Sanssouci Palace and Gardens, a UNESCO World Heritage site. Discover the natural beauty of the Spreewald Biosphere Reserve, where you can explore picturesque waterways by boat or canoe. Outdoor enthusiasts can hike and bike in the beautiful countryside, while history buffs can visit historical sites like the Oranienburg Palace or the Brandenburg Gate in the town of Brandenburg an der Havel. Enjoy traditional Brandenburg cuisine, such as freshwater fish from the region's lakes and hearty potato dishes, at local restaurants and taverns.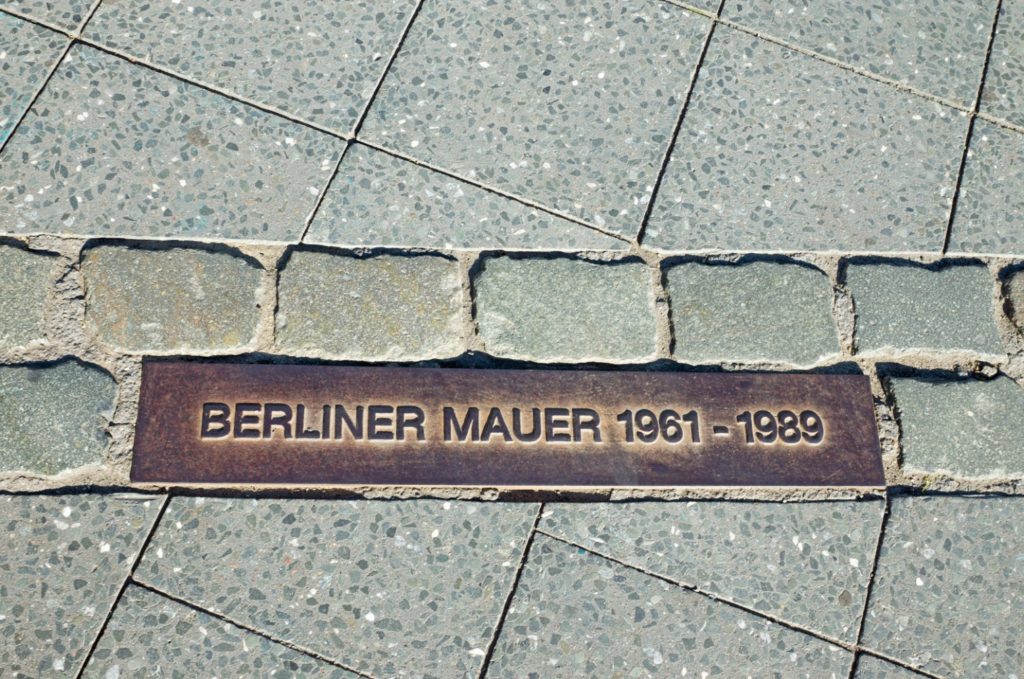 Bremen:
The city-state of Bremen, located in northern Germany, offers a captivating blend of maritime heritage, medieval charm, and modern innovation. Explore the historic city center, where you can admire the UNESCO-listed Bremen Town Hall and the iconic Roland statue. Don't miss the opportunity to visit the Bremen Cathedral, stroll along the picturesque Schnoor quarter with its narrow alleys and timber-framed houses, and explore the interactive exhibits at the Universum Science Center. Enjoy fresh seafood at the lively Bremen Fish Market or savor traditional dishes like Labskaus and Bremer Knipp at local restaurants.
Hamburg:
As Germany's second-largest city and a major port, Hamburg boasts a vibrant maritime atmosphere, an eclectic cultural scene, and a stunning waterfront. Visit the historic Speicherstadt, a UNESCO World Heritage site famous for its red-brick warehouses and canals. Explore the lively St. Pauli district and the iconic Reeperbahn, known for its nightlife and entertainment. Discover the Elbphilharmonie concert hall, stroll along the scenic Inner Alster Lake, and visit the Miniatur Wunderland, the world's largest model railway. Indulge in fresh seafood at the Fischmarkt or try traditional Hamburg specialties like Labskaus and Franzbrötchen at local eateries.
Hesse (Hessen):
Situated in central Germany, Hesse offers a delightful mix of vibrant cities, picturesque landscapes, and historic landmarks. The city of Frankfurt, a major financial hub, showcases modern skyscrapers like the Commerzbank Tower and the Main Tower. Explore the charming old town of Wiesbaden, known for its thermal springs and elegant architecture. Venture into the scenic Rhine Valley, where you can visit the romantic city of Rüdesheim and enjoy wine tastings in the vineyards. Don't miss the chance to savor traditional Hessian dishes such as Green Sauce (Grüne Soße) or Handkäse with music (Handkäse mit Musik) at local taverns and restaurants.
Lower Saxony (Niedersachsen):
Lower Saxony, located in northwestern Germany, offers diverse landscapes ranging from the picturesque North Sea coast to the idyllic Harz Mountains. The region's capital, Hanover, hosts the vibrant Oktoberfest Hannover and features beautiful parks like the Herrenhausen Gardens. Explore the historic city of Goslar, a UNESCO World Heritage site with its charming timber-framed houses. Discover the stunning natural beauty of the Wadden Sea National Park, a UNESCO World Heritage site, and embark on a mudflat hiking adventure. Lower Saxony is also home to the fascinating Volkswagen Autostadt in Wolfsburg, where you can explore the world of automobiles.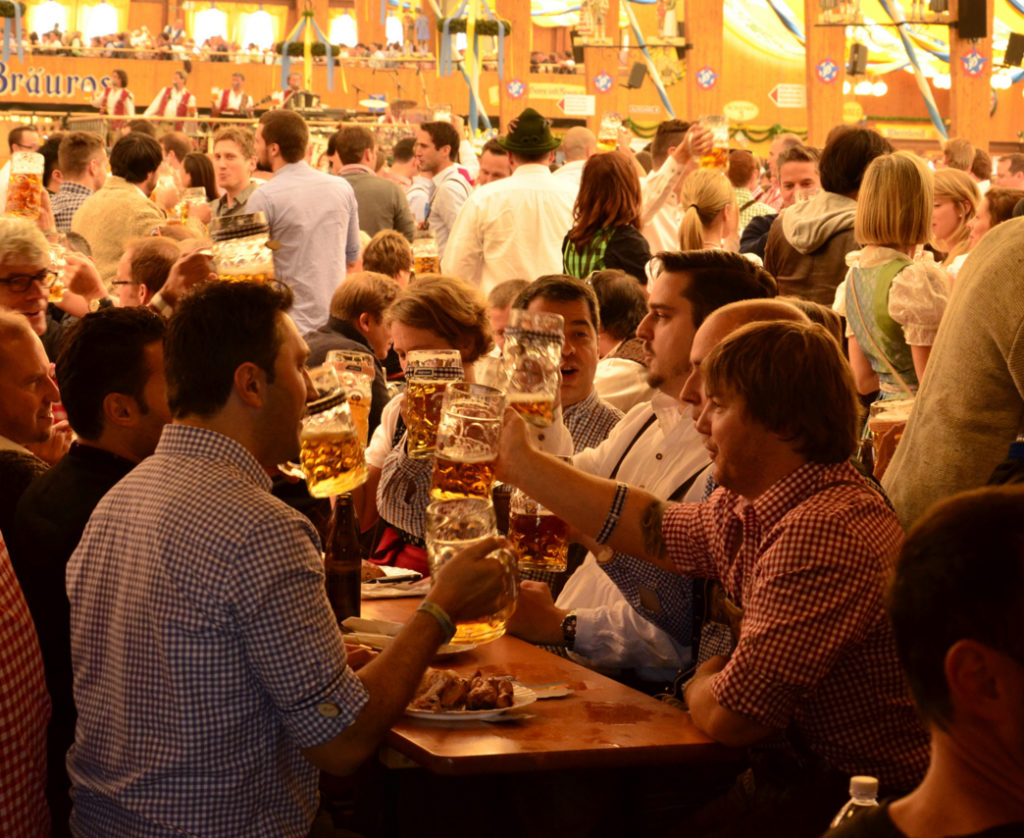 Mecklenburg-Western Pomerania (Mecklenburg-Vorpommern):
Mecklenburg-Western Pomerania, situated in northeastern Germany, is a region renowned for its picturesque coastline, pristine lakes, and charming historic towns. Visit the vibrant city of Rostock, known for its medieval architecture and vibrant Hanseatic heritage. Explore the enchanting island of Rügen, featuring sandy beaches, majestic cliffs, and the iconic white chalk cliffs of Jasmund National Park. Discover the UNESCO-listed historic center of Stralsund and the charming town of Wismar, both reflecting the region's rich maritime history. Mecklenburg-Western Pomerania is a paradise for nature lovers, offering opportunities for boating, hiking, and wildlife observation in its national parks and nature reserves.
North Rhine-Westphalia (Nordrhein-Westfalen):
North Rhine-Westphalia, located in western Germany, is a dynamic region characterized by vibrant cities, industrial heritage, and cultural diversity. The city of Cologne is renowned for its awe-inspiring Cologne Cathedral, vibrant Carnival celebrations, and the charming Old Town. Visit the picturesque city of Düsseldorf, known for its modern architecture, luxury shopping on the Königsallee, and the buzzing Altstadt (Old Town). Discover the industrial heritage of the Ruhr area, with former coal mines and steelworks transformed into cultural hubs and museums. Don't miss the opportunity to explore the scenic landscapes of the Sauerland region and enjoy outdoor activities such as hiking and skiing.
Rhineland-Palatinate (Rheinland-Pfalz):
Rhineland-Palatinate, nestled in western Germany, offers a captivating mix of historical landmarks, scenic vineyards, and charming towns. The city of Mainz, famous for its Gutenberg Museum and the Mainz Cathedral, is a must-visit. Explore the romantic Rhine Valley, with its picturesque villages, medieval castles, and terraced vineyards producing excellent wines. The town of Trier is known for its well-preserved Roman ruins, including the Porta Nigra and the Roman Baths. Rhineland-Palatinate is also home to the scenic Moselle Valley, where you can enjoy wine tastings, leisurely boat cruises, and delightful cycling along the Moselle River.
Saarland:
Saarland, a small state in southwestern Germany, offers a charming blend of picturesque landscapes, rich history, and culinary delights. The capital city, Saarbrücken, showcases a mix of architectural styles and features the Saarbrücken Castle and the Ludwigskirche. Explore the historic town of Saarlouis, known for its well-preserved fortifications and baroque architecture. Nature enthusiasts can enjoy hiking trails in the Saar-Hunsrück Nature Park or visit the stunning Lake Losheim. Saarland is also renowned for its culinary specialties, including the sausages and beer of the Saarländische Wurstmarkt, the largest folk festival in the state.
Saxony (Sachsen):
Saxony, located in eastern Germany, is a region rich in history, architectural marvels, and natural beauty. The capital city, Dresden, is known as the "Florence on the Elbe" and boasts stunning landmarks such as the Zwinger Palace, the Frauenkirche, and the Semper Opera House. Explore the charming town of Leipzig, famous for its musical heritage and connection to Johann Sebastian Bach. Discover the idyllic landscapes of Saxon Switzerland National Park, with its dramatic rock formations and picturesque hiking trails. Saxony is also home to the historic Ore Mountains, where you can immerse yourself in traditional craftsmanship and explore charming towns like Annaberg-Buchholz and Freiberg.
Saxony-Anhalt (Sachsen-Anhalt):
Saxony-Anhalt, located in central Germany, is a region teeming with historical treasures and natural wonders. Visit the city of Magdeburg, known for its Gothic-style Magdeburg Cathedral and the Green Citadel designed by Friedensreich Hundertwasser. Explore the UNESCO World Heritage site of Quedlinburg, a well-preserved medieval town with over 1,200 half-timbered houses. Discover the impressive Lutherstadt Wittenberg, where Martin Luther initiated the Reformation. Nature enthusiasts can explore the stunning landscapes of the Harz Mountains, with its dense forests, charming villages, and the scenic Brocken, the highest peak in northern Germany.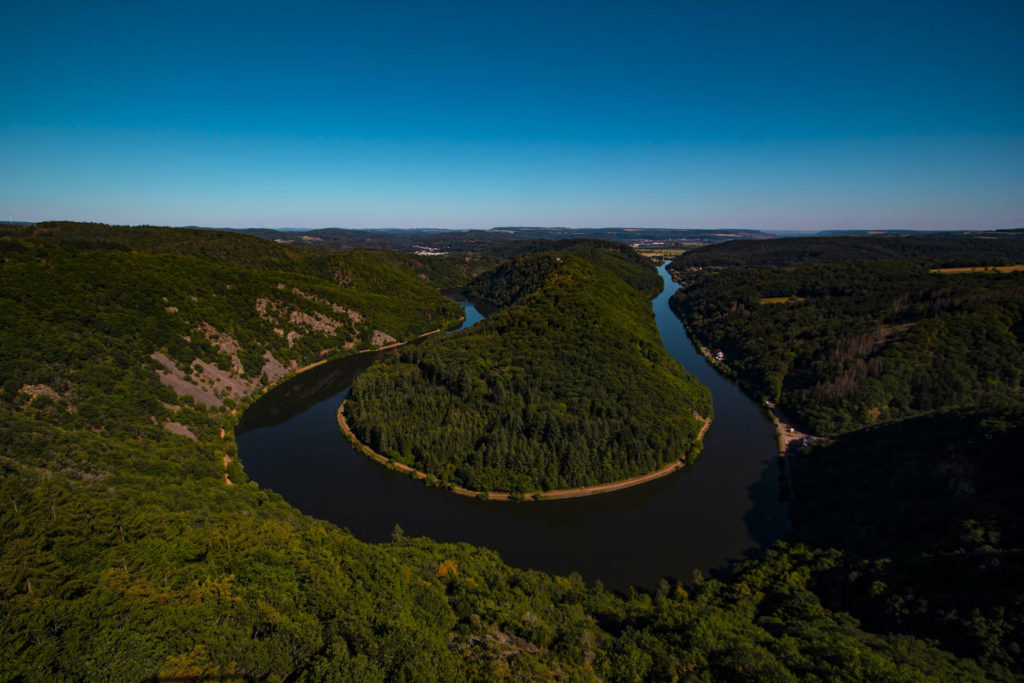 Schleswig-Holstein:
Schleswig-Holstein, situated in northern Germany, offers a captivating mix of coastal beauty, historic towns, and cultural attractions. Explore the vibrant city of Kiel, known for its sailing events and the picturesque Kiel Fjord. Visit the charming town of Lübeck, a UNESCO World Heritage site, famous for its well-preserved medieval architecture, including the iconic Holsten Gate. Relax on the sandy beaches of the North Sea and Baltic Sea coasts, or explore the unique landscapes of the Wadden Sea National Park, another UNESCO World Heritage site. Indulge in freshly caught seafood at the coastal towns and savor local specialties like marzipan from Lübeck.
Thuringia (Thüringen):
Thuringia, located in central Germany, is a region renowned for its cultural heritage, charming towns, and natural beauty. The city of Erfurt showcases a well-preserved medieval center, highlighted by the Erfurt Cathedral and the Krämerbrücke, a bridge lined with half-timbered houses. Explore the city of Weimar, a cultural hub known for its association with Goethe, Schiller, and the Bauhaus movement. Discover the picturesque town of Eisenach, home to the impressive Wartburg Castle, a UNESCO World Heritage site. Nature enthusiasts can explore the scenic Thuringian Forest, hike in the Hainich National Park, or visit the charming town of Oberhof, a popular destination for winter sports.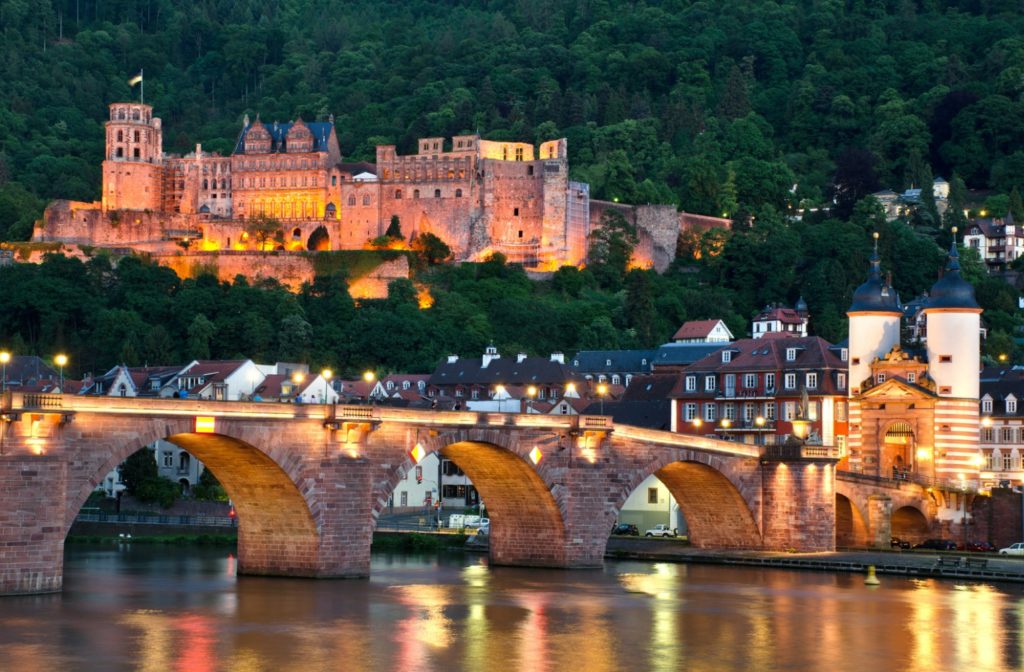 Explore the cities in Germany
Berlin:
The capital city of Germany, Berlin, is steeped in history and culture. It is here that you can visit the iconic Brandenburg Gate, an 18th-century neoclassical triumphal arch, and the remnants of the Berlin Wall, which once divided the East and West. The city is also home to numerous museums, art galleries, and theaters. The Museum Island, a UNESCO World Heritage Site, is an unmissable destination housing five world-renowned museums. For a unique perspective on the city's history, a visit to the Jewish Museum and the East Side Gallery is a must.
Hamburg:
Hamburg, the second-largest city in Germany, is a bustling port city known as the "Gateway to the World". The city's maritime heritage can be best experienced at the Port of Hamburg, where you can take harbor boat tours. Miniatur Wunderland, the largest model railway in the world, is an enchanting attraction for all ages. The city's musical heritage is celebrated in the Elbphilharmonie, an architecturally stunning concert hall located on the Elbe River.
Munich (München):
Munich, the capital of Bavaria, is a city that beautifully combines tradition with modernity. It is most famous for Oktoberfest, a beer festival attracting millions of visitors annually. Marienplatz is the heart of the city, with the New Town Hall and the Glockenspiel. The English Garden offers a tranquil green space in the city. Automobile enthusiasts should not miss the BMW Museum, and culture lovers will find solace in the numerous art galleries and the Bavarian State Opera.
Frankfurt:
As a major financial hub, Frankfurt boasts a skyline dotted with skyscrapers, earning it the nickname "Mainhattan". The Römer, Frankfurt's city hall, is an iconic building and square, evoking the city's historical charm. The Museum Embankment, along the Main River, offers an impressive collection of museums. For panoramic views of the city, head to the observation deck of the Main Tower.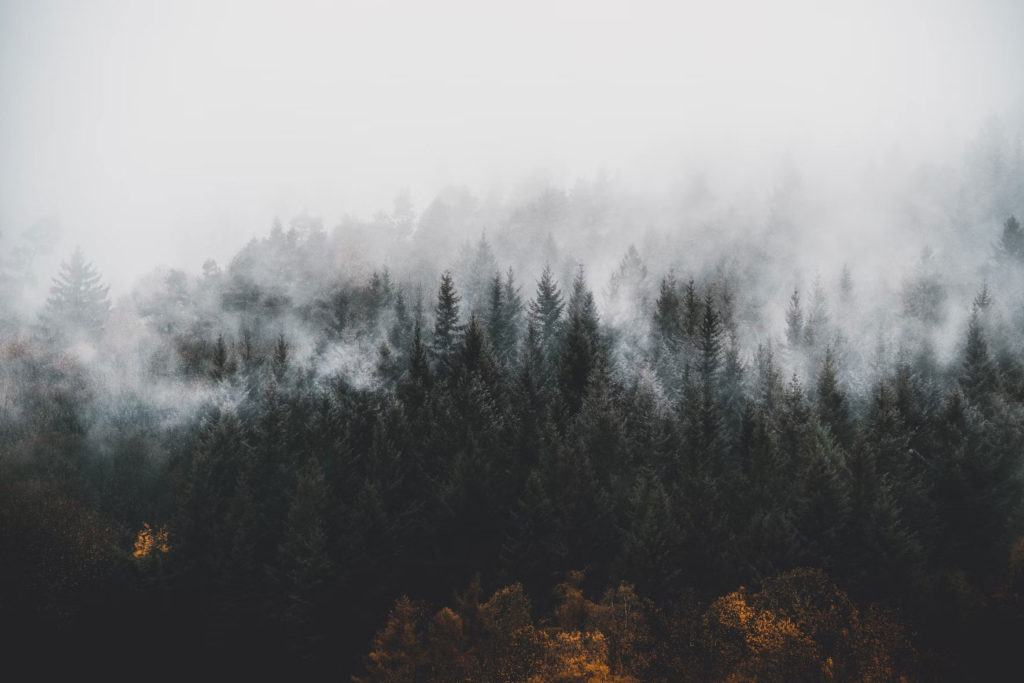 Cologne (Köln):
Cologne, sitting on the banks of the Rhine River, is most famous for the Cologne Cathedral (Kölner Dom), a Gothic masterpiece and UNESCO World Heritage Site. The city is also known for its vibrant arts scene, with many galleries and theaters. Cologne's Carnival, celebrated in February, is one of the biggest street festivals in Europe. The city also boasts a rich brewing tradition, with Kölsch being the local beer variety.
Stuttgart:
Stuttgart, the capital of Baden-Württemberg, is the cradle of the automobile industry. It's home to the Mercedes-Benz Museum and the Porsche Museum, both of which are must-visit attractions for car enthusiasts. Stuttgart is also known for its green spaces, such as the Schlossgarten, and its cultural attractions like the State Opera and the State Gallery.
Düsseldorf:
Düsseldorf is a city synonymous with fashion, art, and culture. The city's Old Town (Altstadt) is replete with historic buildings, and its Rhine embankment promenade is perfect for leisurely walks. The modern Media Harbor is contrasted by the historic charm and is an architectural highlight. Each year, the city hosts one of the largest funfairs in Germany, Rheinkirmes.
Dortmund:
Dortmund, located in the Ruhr region, offers an authentic German experience. It's renowned for its breweries, and a brewery tour is a must. Westfalen Park, with the Florian Tower, is one of the largest inner-city parks in Europe. For football fans, a visit to Signal Iduna Park, the home of Borussia Dortmund, is a highlight.
Essen:
Essen is in the heart of the industrial Ruhr region. Its crown jewel is the Zollverein Coal Mine Industrial Complex, a UNESCO World Heritage site that is a testament to the city's industrial past. The site hosts various events, and the Ruhr Museum located here provides an insight into the region's history. The Grugapark is a beautiful park ideal for relaxation and outdoor activities.
Leipzig:
Often called the "New Berlin", Leipzig is a burgeoning cultural hub. It's home to St. Thomas Church, where Johann Sebastian Bach once served as a cantor. The city has a vibrant arts scene, with Spinnerei, a former cotton mill turned into art galleries, studios, and exhibition spaces, being a prime example. The Monument to the Battle of the Nations is an imposing structure worth visiting.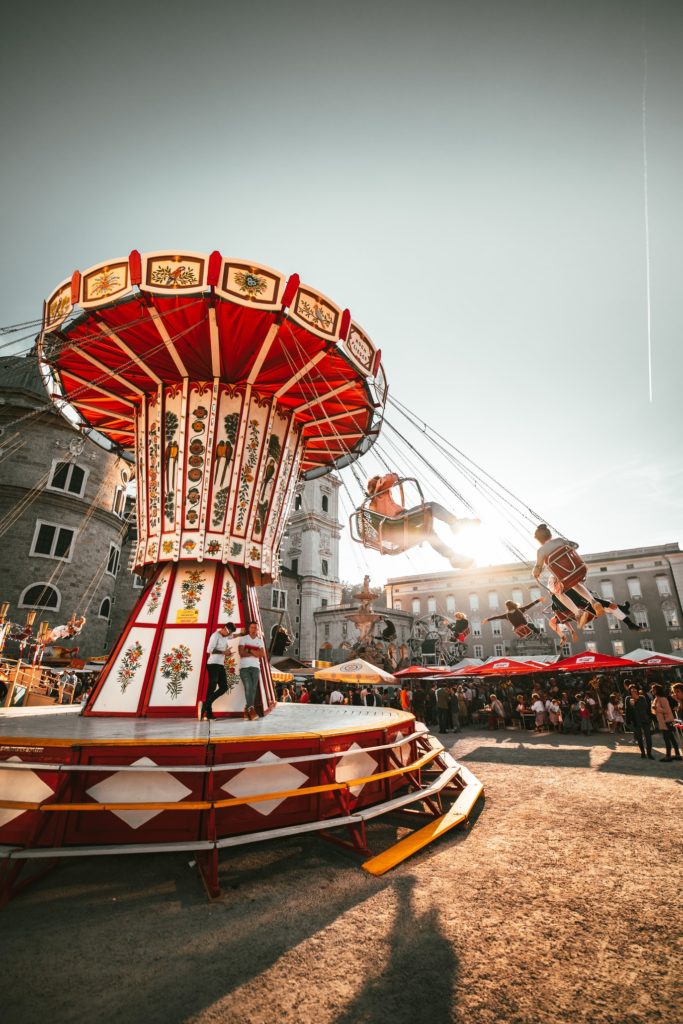 Bremen:
Bremen is a city that exudes historical charm and fairy tale ambiance. The Bremen Town Musicians statue, based on the Brothers Grimm tale, is an emblem of the city. The Schnoor Quarter, with its narrow streets and medieval buildings, is a picturesque neighborhood. The city's Town Hall and Roland Statue are UNESCO World Heritage Sites.
Dresden:
Dresden, known as the Florence of the Elbe, is renowned for its baroque architecture and rich cultural heritage. The Frauenkirche is an iconic symbol of the city's reconstruction after World War II. The Semperoper, an opera house, and the Zwinger Palace are architectural masterpieces. The Dresden Elbe Valley, with its vineyards and charming landscape, is ideal for scenic walks.
Hanover (Hannover):
Hanover is a city known for its green spaces and hosting international trade fairs. The Royal Gardens of Herrenhausen are among the most beautiful baroque gardens in Europe. The New Town Hall is an architectural gem with a uniquely curved elevator taking visitors to the observation deck. The city's Eilenriede is one of the largest urban forests in Europe.
Nuremberg (Nürnberg):
Nuremberg's medieval architecture, like the Nuremberg Castle, transports visitors back in time. The city's Old Town is picturesque with its half-timbered houses. Nuremberg is also famous for its Christmas market, Christkindlesmarkt, which is one of the oldest and most celebrated in Germany. The Documentation Center Nazi Party Rally Grounds offers a sobering and informative insight into the city's role during the Nazi era.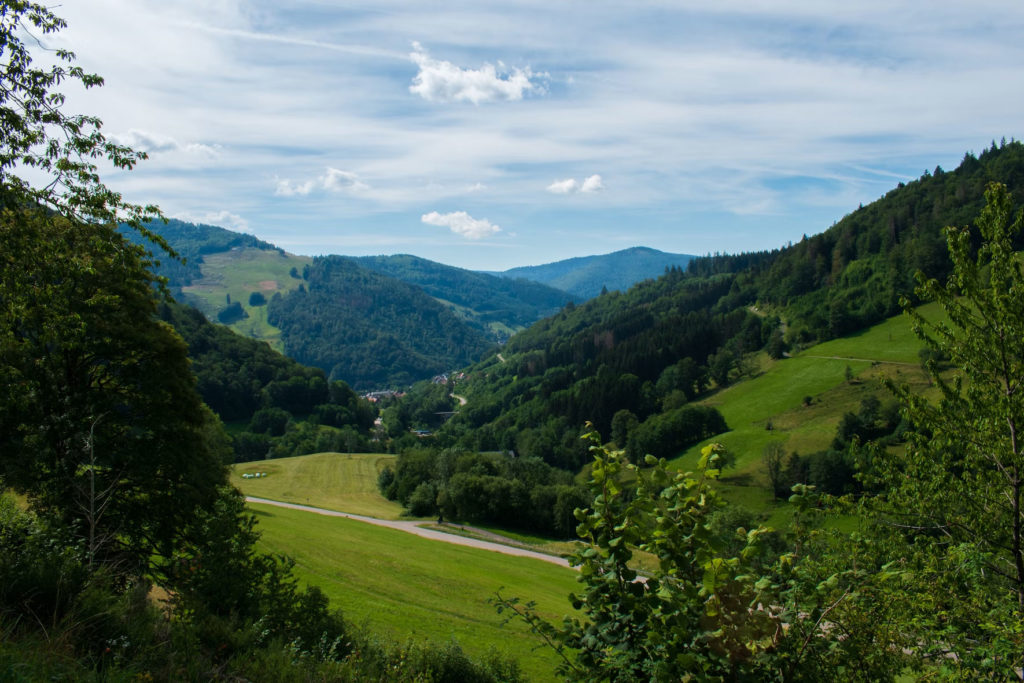 Culture and way of life in Germany
Germany boasts a rich tapestry of culture and way of life that has evolved over centuries. At the core of German culture is an emphasis on order, efficiency, and punctuality, which reflects in various aspects of daily life. Germans are also known for their practicality and directness in communication. The country's historical heritage is a blend of various regional identities, each with its own traditions, dialects, and cuisine.
Language:
German is the official language, with distinct regional dialects. The language is a crucial aspect of cultural identity. English is widely spoken, especially among younger generations, and is a common second language in schools.
Arts and Literature:
Germany has an illustrious history in arts and literature. It is the land of poets and thinkers, or "Dichter und Denker", such as Goethe, Schiller, and the Brothers Grimm. German literature boasts an array of classic works, while in modern times, the country continues to produce acclaimed writers. The country has also given birth to some of the greatest composers in history, like Bach, Beethoven, and Wagner, and music, especially classical and electronic, remains a vital part of cultural life.
Education and Work:
Education is highly valued in Germany. The education system is comprehensive and provides a solid foundation for young people. The country is renowned for its high-quality education and research institutions. The work culture in Germany emphasizes efficiency, punctuality, and a strong work ethic. Work-life balance is also considered important, and there is a clear distinction between work time and personal time.
Social Structure:
The German social structure is quite egalitarian, and there is a strong emphasis on social welfare. The state provides various services such as healthcare, education, and social security. The society values individual freedoms and democratic principles.
Cuisine:
German cuisine is hearty and diverse, with an emphasis on meats, bread, and potatoes. Each region has its own specialties; for example, Bavaria is known for sausages and pretzels, while the northern regions feature seafood. Beer is an essential part of German culture, and the country is famous for its beer purity law, the Reinheitsgebot, as well as for hosting the world-famous Oktoberfest.
Festivals and Celebrations:
Germany hosts various festivals and celebrations throughout the year. Oktoberfest in Munich is one of the most famous, attracting visitors from around the world for beer and festivities. Christmas is also celebrated grandly, with Christmas markets in almost every town and city. Karneval, mainly celebrated in the Rhineland, is another significant festival with parades and elaborate costumes.
Environment and Outdoor Life:
Germans have a deep appreciation for nature and outdoor activities. The country is dotted with parks, forests, and natural reserves. Hiking, biking, and outdoor gatherings are popular, especially during the warmer months.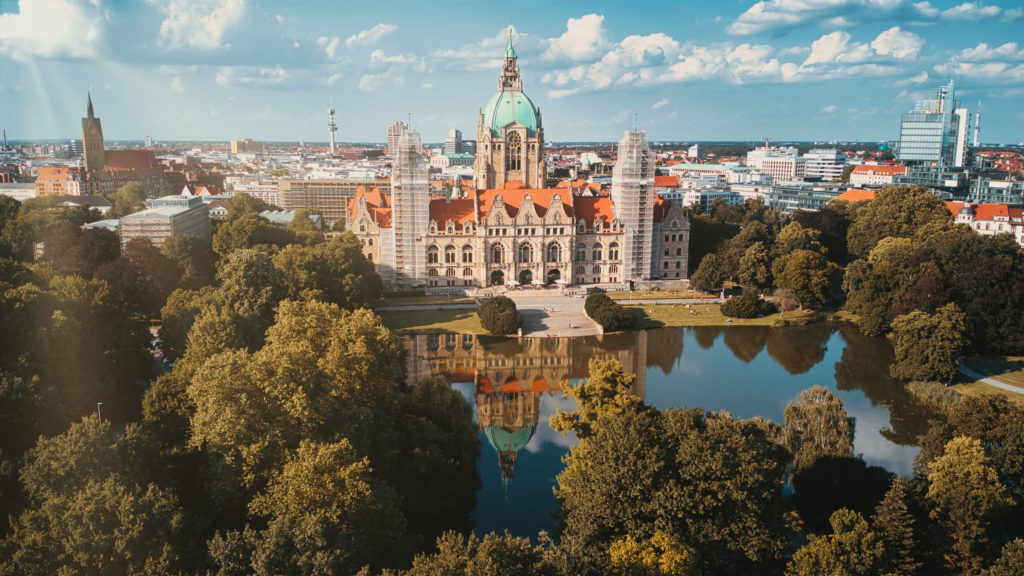 Things to see and do in Germany
The Black Forest (Schwarzwald): The Black Forest is a beautiful mountainous region in southwestern Germany known for its dense forests, picturesque villages, and hiking trails. Visitors can explore the scenic routes, go hiking, mountain biking, or skiing in winter, and enjoy traditional Black Forest cake at local cafes.
The Ultimate Fairytale Castle: Neuschwanstein: Neuschwanstein Castle is an iconic 19th-century castle perched atop a hill in Bavaria. It was built by King Ludwig II and inspired the design of Disney's Sleeping Beauty Castle. Visitors can take guided tours of the castle's opulent interior, admire its stunning architecture, and enjoy panoramic views of the surrounding countryside.
Miniatur Wunderland and the Historic Port of Hamburg: Miniatur Wunderland in Hamburg is the world's largest model railway attraction, featuring intricate miniature landscapes and cityscapes from around the globe. Visitors can marvel at the detailed craftsmanship, watch the model trains in action, and even control some of the exhibits themselves. In addition, the historic port of Hamburg offers boat tours, waterfront dining, and the chance to explore the city's maritime history.
The Rhine Valley: The Rhine Valley is a UNESCO World Heritage Site known for its stunning landscapes, vineyards, and charming villages. Visitors can take a leisurely cruise along the river, visit historic castles, sample local wines, and attend wine festivals in the region.
Berlin's Brandenburg Gate: The Brandenburg Gate is a symbol of German unity and one of Berlin's most famous landmarks. Visitors can walk through the impressive neoclassical arch, take photos, and learn about its historical significance at the nearby visitor center.
Cologne Cathedral (Kölner Dom): Cologne Cathedral is a stunning Gothic masterpiece and a UNESCO World Heritage Site. Visitors can admire the cathedral's intricate architecture, climb the tower for panoramic views of Cologne, and view the Shrine of the Three Kings, which is believed to hold the relics of the biblical Magi.
The Romantic Road: The Romantic Road is a picturesque route through southern Germany, passing through medieval towns, castles, and beautiful countryside. Visitors can take a leisurely drive or bike ride along the route, stopping at charming towns like Rothenburg ob der Tauber and Dinkelsbühl, and visiting historic sites like Würzburg Residence and the Harburg Castle.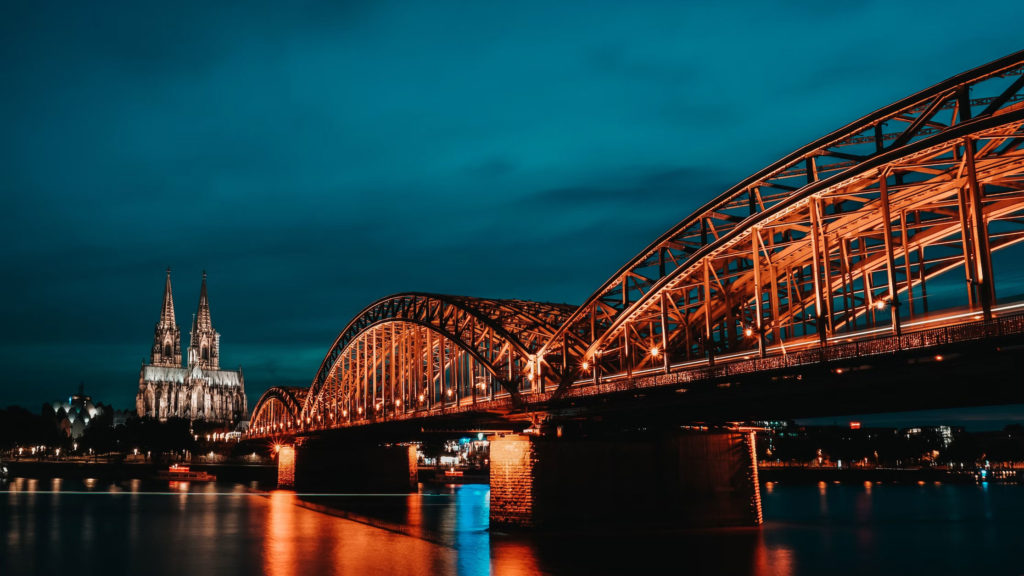 King's Lake (Königssee): King's Lake is a crystal-clear alpine lake nestled in the Berchtesgaden National Park in Bavaria. Visitors can take a boat tour on the lake, hike the surrounding trails, and visit the picturesque St. Bartholomew's Church on the shore.
Zugspitze Massif: Zugspitze Massif is Germany's highest peak, offering breathtaking views of the Alps. Visitors can take a cable car or cogwheel train to the summit, explore the glacier, and dine at the mountaintop restaurant.
The Island of Rügen: Rügen is Germany's largest island, known for its sandy beaches, chalk cliffs, and seaside resorts. Visitors can sunbathe on the beach, hike through Jasmund National Park, and explore the historic resort towns of Binz and Sellin.
Sanssouci Palace and Gardens (Potsdam): This stunning palace was once the summer residence of Frederick the Great. Visitors can take a guided tour of the palace, stroll through the beautiful gardens, and explore the historic city of Potsdam.
The Berlin Wall Memorial (Berlin): The Berlin Wall Memorial commemorates the division of Berlin during the Cold War. Visitors can walk along the remains of the wall, visit the documentation center, and learn about the history of the wall and its impact on Germany.
Dachau Concentration Camp Memorial Site (Dachau): The Dachau Concentration Camp was the first Nazi concentration camp opened in Germany. Visitors can take a guided tour of the site, learn about the history of the Holocaust, and pay their respects at the memorial.
Heidelberg Castle (Heidelberg): This impressive castle overlooks the picturesque town of Heidelberg. Visitors can explore the castle ruins, enjoy panoramic views of the town, and visit the nearby Old Town with its lively streets and historic buildings.
Europa-Park (Rust): Europa-Park is Germany's largest theme park, featuring thrilling rides, themed areas representing different European countries, and entertaining shows. It's a great destination for families and thrill-seekers alike.
The Bamberg Old Town (Bamberg): Bamberg's Old Town is a UNESCO World Heritage Site, known for its well-preserved medieval architecture. Visitors can explore the narrow streets, visit the impressive Bamberg Cathedral, and sample the town's famous smoked beer.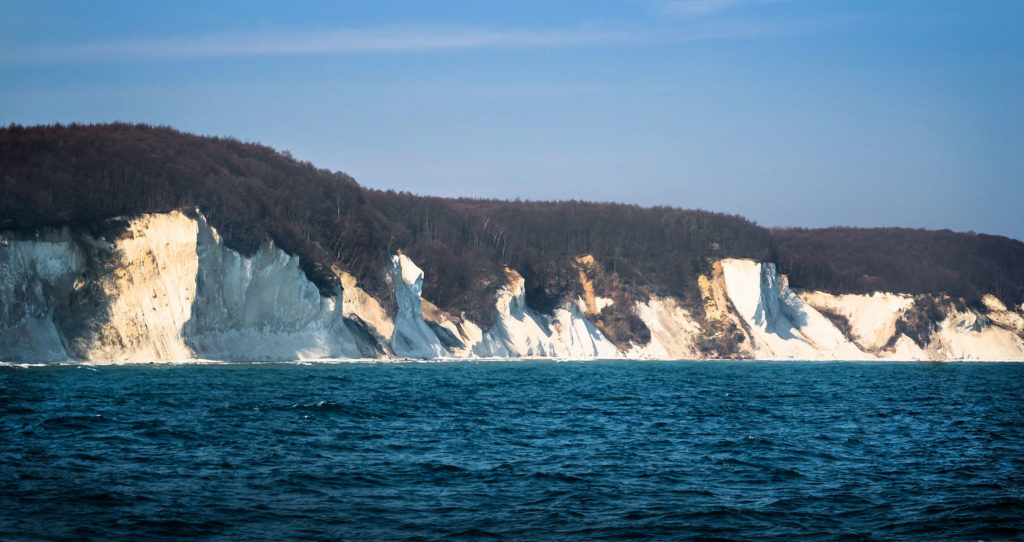 Nuremberg Old Town (Nürnberg): Nuremberg's Old Town is a charming area with half-timbered houses, cobblestone streets, and historic sites such as the Kaiserburg Castle and St. Lorenz Church. Visitors can also explore the Nuremberg Toy Museum and the Germanisches Nationalmuseum.
The Saxon Switzerland National Park (Sächsische Schweiz): This stunning national park is located in eastern Germany near the border with the Czech Republic. It's known for its unique sandstone rock formations, hiking trails, and panoramic views. Visitors can hike, rock climb, or take a boat tour along the Elbe River.
The BMW Museum (Munich): The BMW Museum showcases the history and innovation of the famous German automobile manufacturer. Visitors can learn about the evolution of BMW cars and motorcycles, view classic models, and even take a guided tour of the nearby BMW factory.
The Museum Island (Berlin): Museum Island is a UNESCO World Heritage Site located in the heart of Berlin. It's home to five world-renowned museums, including the Pergamon Museum, the Bode Museum, and the Alte Nationalgalerie. Visitors can explore the impressive collections of art, artifacts, and cultural history from around the world.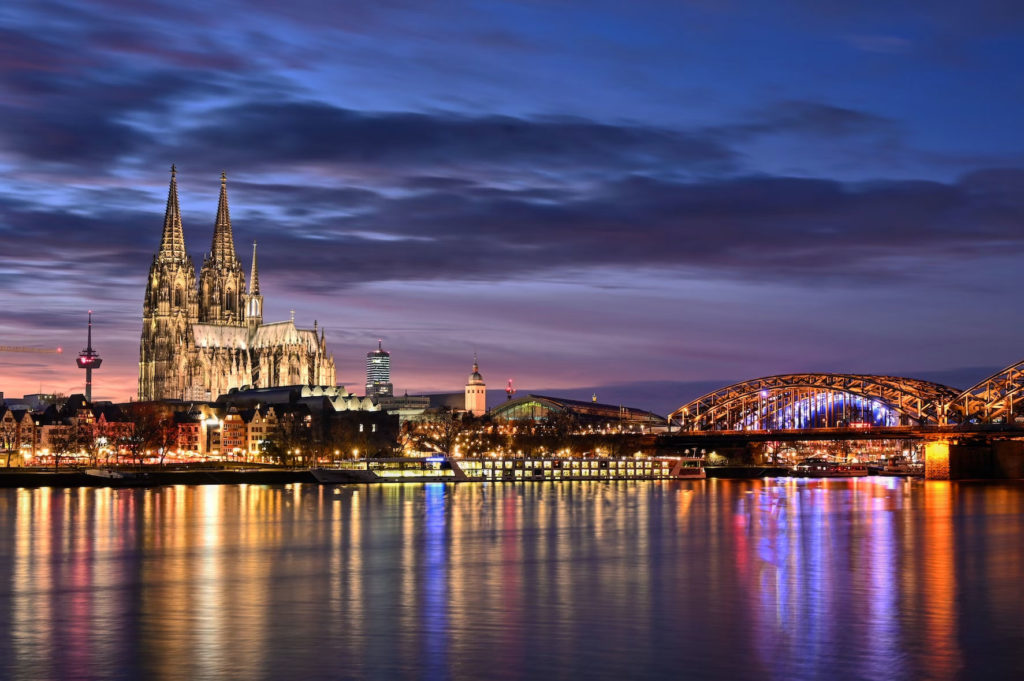 Iconic and luxury hotels in Germany
Hotel Adlon Kempinski, Berlin:
Location: Located in the heart of Berlin, next to the iconic Brandenburg Gate.
Presentation: The Hotel Adlon Kempinski is synonymous with luxury and elegance. With its rich history dating back to 1907, it has hosted numerous dignitaries and celebrities over the years. The hotel offers opulent rooms and suites, exquisite dining options, and a luxurious spa. Its prime location provides easy access to Berlin's cultural landmarks and vibrant nightlife.
Brenners Park-Hotel & Spa, Baden-Baden:
Location: Situated in the enchanting spa town of Baden-Baden, nestled at the foothills of the Black Forest.
Presentation: Brenners Park-Hotel & Spa is a renowned luxury retreat that exudes timeless charm. Surrounded by beautiful gardens, it offers elegant accommodations, Michelin-starred dining, and an exceptional spa. The hotel's thermal water pool and wellness facilities provide a rejuvenating experience, while its proximity to the famous Baden-Baden Casino adds to its allure.
Hotel Vier Jahreszeiten Kempinski, Munich:
Location: Located in the heart of Munich, overlooking the historic Maximilianstraße.
Presentation: Hotel Vier Jahreszeiten Kempinski is a landmark of luxury in Munich. It boasts luxurious rooms and suites with stunning views, world-class dining options, and impeccable service. The hotel's central location allows guests to explore Munich's cultural treasures, upscale shopping districts, and the picturesque English Garden.
The Charles Hotel, Munich:
Location: Situated in the Old Botanical Garden area of Munich, near the central railway station.
Presentation: The Charles Hotel is a sophisticated oasis in the heart of Munich. Its elegant rooms and suites feature contemporary design and modern amenities. Guests can indulge in culinary delights at the hotel's Michelin-starred restaurant or unwind at the peaceful spa and wellness center. The Charles Hotel also offers easy access to Munich's attractions, including the Marienplatz and the Bavarian State Opera.
Hotel Atlantic Kempinski, Hamburg:
Location: Located along the Alster Lake in Hamburg, offering panoramic views of the city.
Presentation: Hotel Atlantic Kempinski is a legendary hotel that epitomizes elegance and grandeur. With its stunning architecture and luxurious interiors, it has been a symbol of Hanseatic hospitality since 1909. The hotel offers spacious rooms and suites, gourmet dining options, and a tranquil spa. Its prime waterfront location allows guests to explore Hamburg's vibrant port and cultural attractions.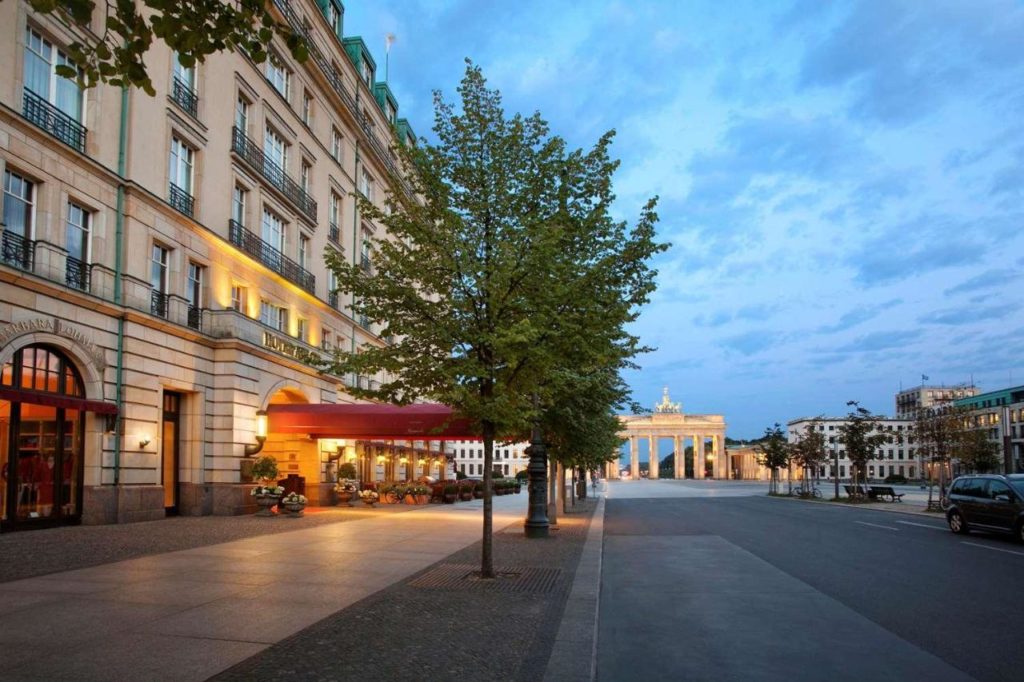 Schloss Elmau, Elmau:
Location: Nestled in the Bavarian Alps, surrounded by breathtaking natural beauty.
Presentation: Schloss Elmau is a unique luxury resort that combines alpine charm with world-class facilities. Set amidst pristine mountains, it offers luxurious rooms, award-winning spas, and an extensive range of cultural and recreational activities. Guests can enjoy concerts, readings, and performances by renowned artists while immersing themselves in nature's tranquility.
Hotel Bayerischer Hof, Munich:
Location: Situated in the heart of Munich, near the Marienplatz and the Bavarian State Opera.
Presentation: Hotel Bayerischer Hof is a historic hotel that blends timeless elegance with modern luxury. Boasting a rich heritage dating back to 1841, it offers beautifully designed rooms, gourmet restaurants, and an exclusive rooftop spa with panoramic views of Munich. The hotel's diverse entertainment options, including bars, nightclubs, and a theater, make it a vibrant destination in its own right.
Breidenbacher Hof, Düsseldorf:
Location: Located on the Königsallee, Düsseldorf's renowned luxury shopping street.
Presentation: Breidenbacher Hof is a luxurious haven in the heart of Düsseldorf. Its elegant rooms and suites feature contemporary design and state-of-the-art amenities. The hotel's renowned culinary offerings, personalized service, and a luxurious spa create an unforgettable experience for guests. Its prime location allows for easy exploration of Düsseldorf's upscale shopping, historic sites, and cultural attractions.
Ritz-Carlton, Berlin:
Location: Situated in Potsdamer Platz, one of Berlin's vibrant entertainment districts.
Presentation: The Ritz-Carlton, Berlin offers unparalleled luxury and impeccable service. Its stylishly appointed rooms and suites provide a serene retreat in the bustling city. Guests can savor culinary delights at the Michelin-starred restaurant, relax at the lavish spa, or enjoy panoramic views from the rooftop terrace. The hotel's central location ensures easy access to Berlin's cultural landmarks and shopping districts.
Hotel Nassauer Hof, Wiesbaden:
Location: Located in the heart of Wiesbaden, a renowned spa town near Frankfurt.
Presentation: Hotel Nassauer Hof is a historic hotel that blends tradition with modern comforts. With its elegant rooms, Michelin-starred dining, and a luxurious spa, it offers a haven of relaxation. Guests can explore the picturesque city of Wiesbaden, known for its thermal baths, beautiful parks, and grand architecture. The hotel's proximity to Frankfurt allows for convenient access to both cities.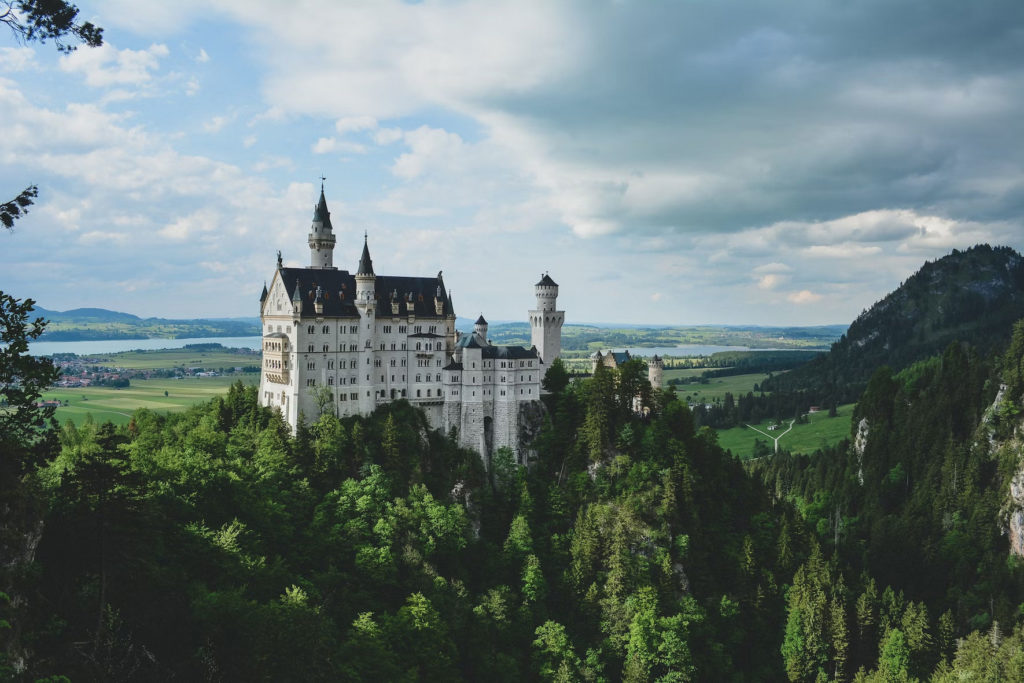 Food and drinks
Food and drinks specialities of Germany
Bratwurst:
Bratwurst is a traditional German sausage made from pork, beef, or veal, seasoned with a blend of spices. It is a staple of German cuisine and is often enjoyed grilled or pan-fried. To savor authentic Bratwurst, head to Nuremberg, where you can find the famous Nuremberg Rostbratwurst. These small sausages are traditionally served with sauerkraut and mustard.
Pretzels (Brezeln):
German pretzels, known as Brezeln, are iconic baked goods with a distinctive knotted shape. They are characterized by their soft interior, slightly chewy texture, and a delicious crust sprinkled with coarse salt. Pretzels are commonly found throughout Germany and are best enjoyed fresh from a bakery or at beer gardens, paired with a pint of local beer.
Sauerkraut:
Sauerkraut is a fermented cabbage dish that has been popular in Germany for centuries. It is made by pickling shredded cabbage in salt, resulting in a tangy and slightly sour flavor. You can find sauerkraut as a side dish in many German restaurants, particularly in Bavaria, where it is often served alongside hearty dishes like sausages, pork roasts, and dumplings.
Schnitzel:
Schnitzel is a beloved German dish made from breaded and fried meat, typically pork or veal. The meat is pounded thin, coated in breadcrumbs, and then fried until golden and crispy. You can try this classic dish at traditional German gasthofs and beer gardens across the country. In particular, Vienna is renowned for its Wiener Schnitzel, which is made with veal.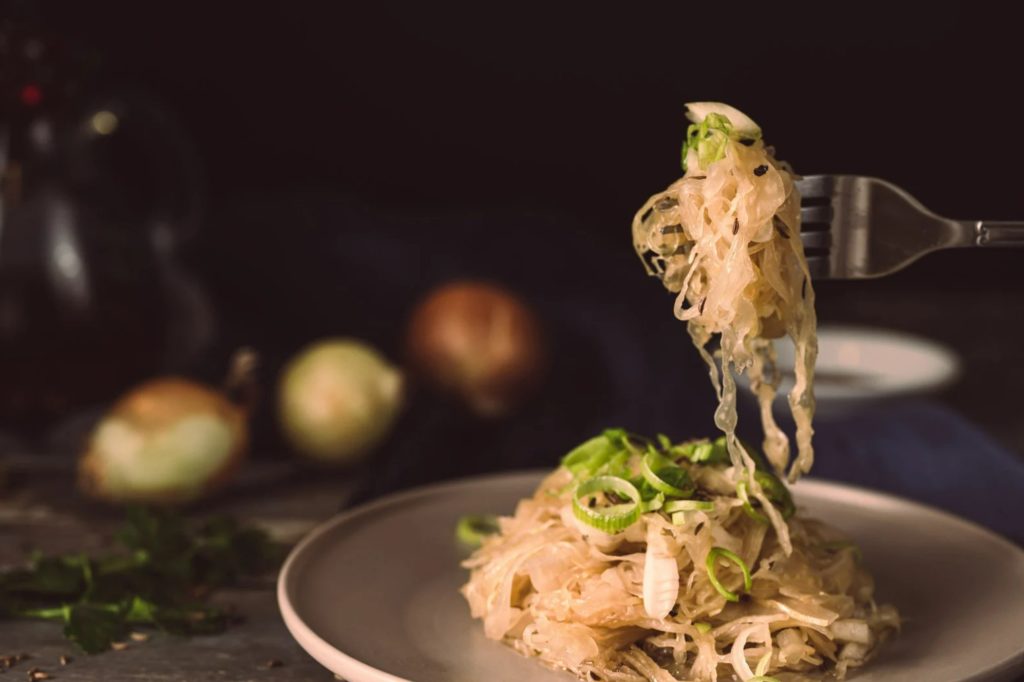 Sauerbraten:
Sauerbraten is a flavorful pot roast dish that is marinated in a mixture of vinegar, water, and spices for several days before being slow-cooked. This process tenderizes the meat and imparts a tangy and rich flavor. Sauerbraten is often served with a rich gravy and accompanied by potato dumplings or spaetzle. To enjoy a delicious Sauerbraten, visit the Rhineland region, particularly Cologne or Düsseldorf.
Beer (Bier):
Germany is renowned for its beer culture, with a wide variety of beer styles and breweries across the country. From the malty and rich Märzen beers of Bavaria to the crisp and hoppy Pilsners of northern Germany, beer lovers will find something to suit their tastes. The city of Munich is famous for its Oktoberfest celebration, where you can experience the vibrant beer halls and enjoy the local brews.
Black Forest Cake (Schwarzwälder Kirschtorte):
The Black Forest Cake is a classic German dessert that originated in the Black Forest region. It consists of layers of chocolate sponge cake, whipped cream, and cherries, with a hint of Kirsch (cherry brandy) to add flavor. To indulge in this decadent treat, visit the Black Forest area, particularly the towns of Baden-Baden or Freiburg, where you can find authentic versions of this iconic dessert.
Glühwein:
Glühwein is a warm and spiced mulled wine that is especially popular during the festive Christmas markets in Germany. It is made by simmering red wine with a blend of spices, such as cinnamon, cloves, and orange zest. This delightful drink warms the body and soul, and you can find it at Christmas markets throughout Germany during the holiday season.
Germany's culinary scene is rich in diverse flavors and regional specialties. Exploring these iconic food and drink offerings will provide a delightful gastronomic experience that reflects the traditions and cultural heritage of this fascinating country.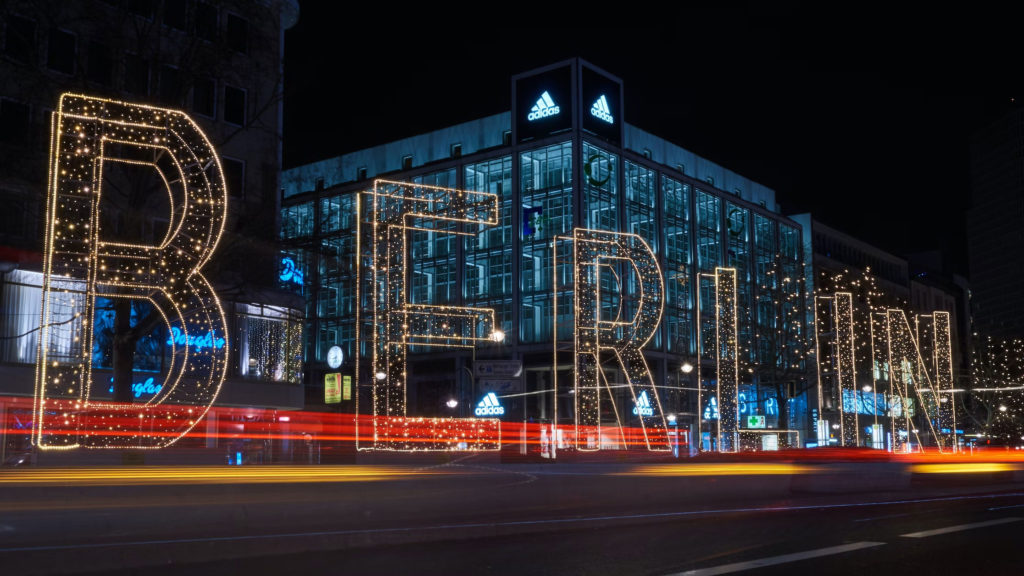 The top 10 restaurants in Germany
Here are the top 10 restaurants in Germany, along with their location, renowned chef, and specialties:
Restaurant Vendôme – Bergisch Gladbach
Chef: Joachim Wissler
Specialties: Restaurant Vendôme, located at Schloss Bensberg, is renowned for its innovative and artistic approach to fine dining. Chef Joachim Wissler's culinary creations are characterized by their complexity, precision, and use of unique flavor combinations. The restaurant holds three Michelin stars and offers a truly exceptional gourmet experience.
Aqua – Wolfsburg
Chef: Sven Elverfeld
Specialties: Aqua, situated within The Ritz-Carlton, Wolfsburg, is helmed by Chef Sven Elverfeld. This three Michelin-starred restaurant focuses on modern European cuisine with a particular emphasis on seafood. Aqua's dishes showcase Chef Elverfeld's meticulous attention to detail and his ability to balance flavors and textures.
Restaurant Überfahrt – Rottach-Egern
Chef: Christian Jürgens
Specialties: Nestled in the picturesque town of Rottach-Egern, Restaurant Überfahrt is led by Chef Christian Jürgens. The restaurant boasts three Michelin stars and offers a refined dining experience with an emphasis on fresh, seasonal ingredients. Chef Jürgens showcases his culinary mastery through exquisite dishes that highlight the flavors of Bavaria and beyond.
Schwarzwaldstube – Baiersbronn
Chef: Torsten Michel
Specialties: Schwarzwaldstube, located in Hotel Traube Tonbach, is led by Chef Torsten Michel. This three Michelin-starred restaurant is renowned for its exceptional interpretation of haute cuisine, showcasing flavors inspired by the Black Forest region. Guests can indulge in carefully crafted dishes that beautifully blend tradition with innovation.
Restaurant Bareiss – Baiersbronn
Chef: Claus-Peter Lumpp
Specialties: Situated within Hotel Bareiss, Restaurant Bareiss is headed by Chef Claus-Peter Lumpp. With its three Michelin stars, the restaurant offers a culinary journey through refined German cuisine. Chef Lumpp's creations celebrate seasonal ingredients, and his attention to detail ensures a harmonious balance of flavors and textures.
Victor's Fine Dining by Christian Bau – Perl-Nennig
Chef: Christian Bau
Specialties: Victor's Fine Dining, situated within Schloss Berg Hotel, is led by Chef Christian Bau. This three Michelin-starred restaurant presents an exceptional fusion of European and Asian flavors. Chef Bau's innovative culinary techniques and precise execution create dishes that are both visually stunning and tantalizing to the palate.
Restaurant Amador – Mannheim
Chef: Juan Amador
Specialties: Restaurant Amador, led by Chef Juan Amador, showcases his culinary artistry and passion for innovative cuisine. With three Michelin stars, the restaurant offers a progressive dining experience, combining flavors from around the world with a focus on modern techniques and presentation.
GästeHaus Klaus Erfort – Saarbrücken
Chef: Klaus Erfort
Specialties: GästeHaus Klaus Erfort is an acclaimed three Michelin-starred restaurant helmed by Chef Klaus Erfort. Located in Saarbrücken, the restaurant presents a symphony of flavors, where classic and contemporary techniques harmonize beautifully. Chef Erfort's commitment to perfection shines through each meticulously crafted dish.
Restaurant Atelier – Munich
Chef: Jan Hartwig
Specialties: Restaurant Atelier, located within the Hotel Bayerischer Hof, is led by Chef Jan Hartwig. With three Michelin stars, the restaurant offers a sophisticated culinary experience with a focus on modern and progressive cuisine. Chef Hartwig's dishes showcase his creativity, showcasing unique combinations of flavors and textures.
Waldhotel Sonnora – Dreis
Chef: Helmut Thieltges
Specialties: Waldhotel Sonnora, led by Chef Helmut Thieltges, is nestled in the scenic countryside near Dreis. This three Michelin-starred restaurant focuses on regional and seasonal ingredients, showcasing Chef Thieltges' expertise in creating dishes that highlight the natural flavors of the ingredients while incorporating refined techniques.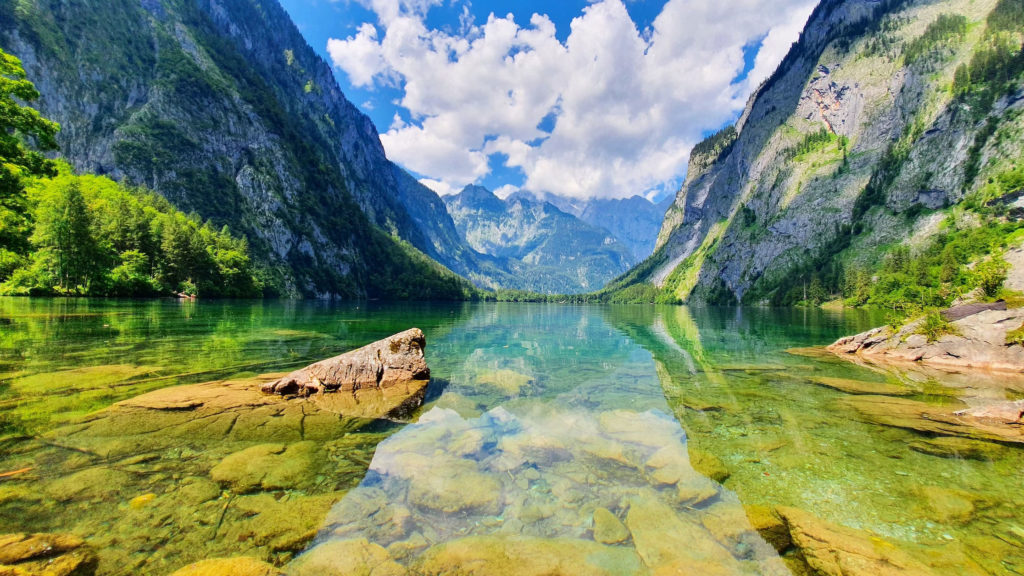 Taxes, charges and tipping in Germany
Taxation: In Germany, the value-added tax (VAT) is levied on most goods and services. The standard VAT rate is currently 19%, which is typically included in the displayed prices. However, some businesses may list prices excluding VAT and add it at the point of purchase. Additionally, there is a reduced VAT rate of 7% that applies to certain goods like food, books, and public transportation.
Service Charges: Unlike some countries, service charges are not automatically included in the bill at most restaurants or establishments in Germany. Instead, the cost of service is generally factored into the menu prices. However, it is common for upscale restaurants or larger groups to add a service charge (usually around 10-15%) to the final bill. Always check the menu or ask the staff if there is a service charge included.
Tipping: Tipping in Germany is customary but not obligatory. It is considered a gesture of appreciation for good service. Generally, a tip of 5-10% of the total bill is customary in restaurants. When paying by cash, you can leave the tip directly on the table or inform the server how much you would like to add when settling the bill. If paying by card, you can inform the server about the desired tip amount, and they will add it to the final charge. It's important to note that tipping in cash is often preferred, especially for smaller establishments.
When shopping for goods in stores, there is generally no obligation to leave a tip. However, if you receive exceptional service or assistance, a small gesture of appreciation, such as rounding up the bill or leaving loose change, is always welcomed.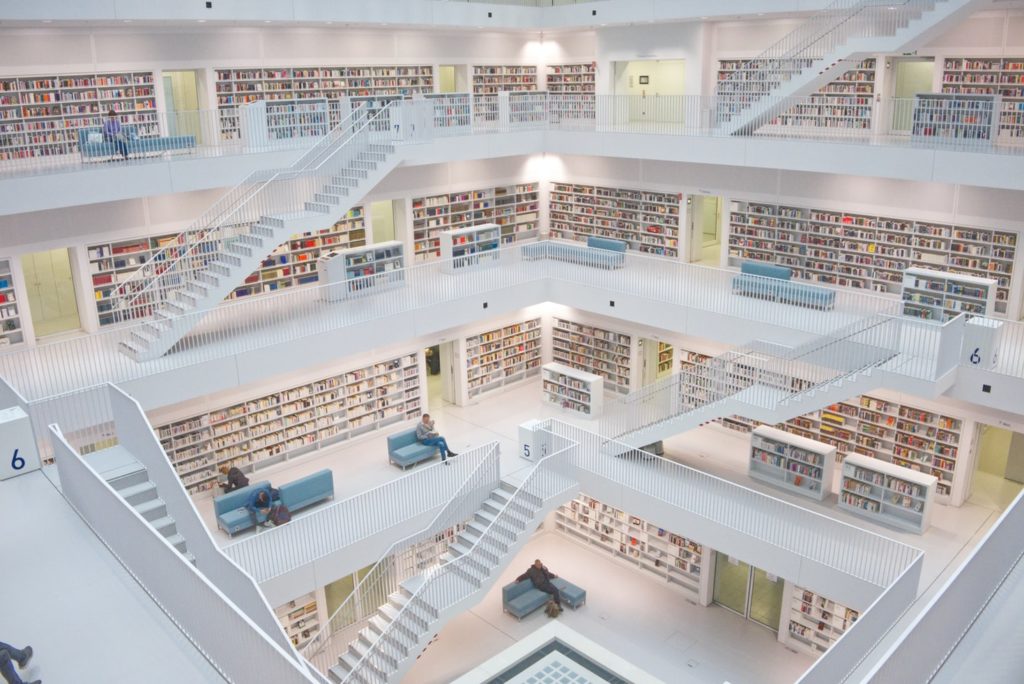 What not to do in Germany, things to avoid
Don't be late:
Punctuality is highly valued in Germany. Arriving late for appointments, meetings, or social gatherings is considered disrespectful. Make sure to plan your schedule accordingly and arrive on time to show respect for others' time.
Don't jaywalk:
Germans generally abide by traffic rules and regulations. Avoid crossing the street when the pedestrian signal is red. Wait for the green signal before crossing. Jaywalking is not only unsafe but also frowned upon by locals.
Don't forget cash:
While Germany is increasingly becoming card-friendly, it is advisable to carry cash, especially in smaller establishments, markets, or when using public transportation. Some places may not accept cards or may have a minimum amount for card payments.
Don't assume English fluency:
While many Germans speak English, especially in tourist areas, it is courteous to learn a few basic German phrases. Making an effort to communicate in the local language, even if it's just simple greetings, is appreciated by the locals.
Don't talk loudly in public:
Germans value personal space and privacy. Speaking loudly or being disruptive in public places is generally seen as impolite. Keep your voice at a moderate level and be mindful of others around you.
Don't forget to sort your trash:
Germany has a strict recycling system. It is important to separate waste into different categories such as paper, plastic, glass, and organic waste. Familiarize yourself with the recycling guidelines of the specific region you are in and dispose of your trash accordingly.
Don't forget to greet with a handshake:
When meeting someone for the first time or in formal settings, it is customary to greet with a firm handshake. This applies to both men and women. It shows respect and professionalism.
Don't be overly informal:
Germans value professionalism and formality, especially in business settings or when meeting people for the first time. Avoid using overly casual language, unless you have established a close relationship.
Don't criticize or make generalizations about German history:
Germany has a complex history, particularly regarding the World War II era. It is important to be respectful and avoid making insensitive comments or generalizations about German history, culture, or politics.
Don't forget to respect personal space:
Germans value personal space and privacy. It is important to maintain an appropriate physical distance, especially when conversing with strangers or in public places. Avoid unnecessary physical contact unless invited.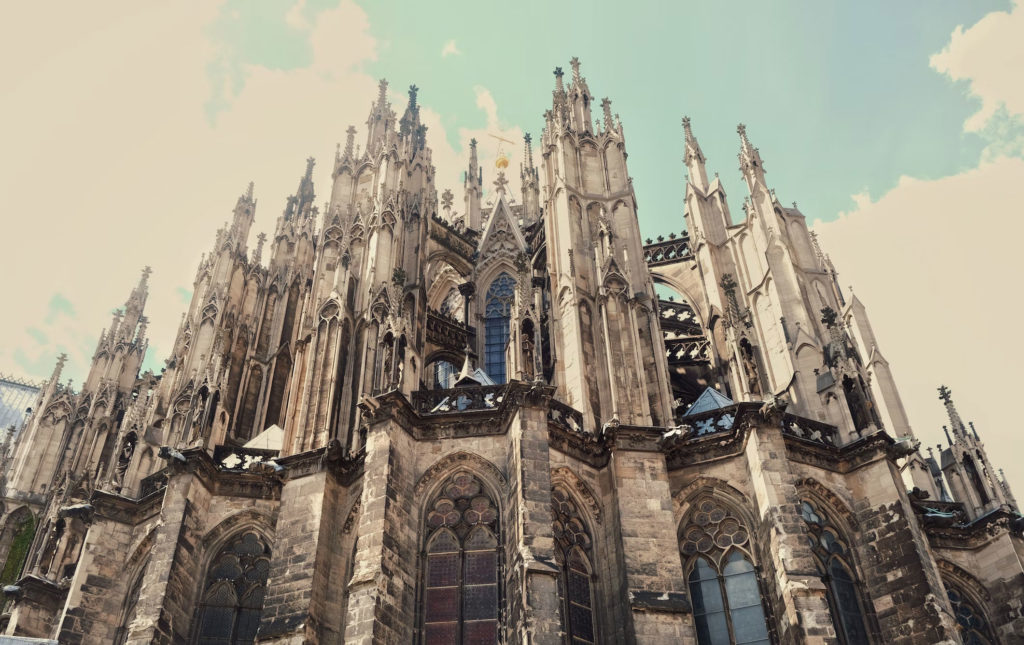 Safety and security in Germany
Low Crime Rates:
Germany enjoys relatively low crime rates compared to many other countries. Violent crimes, such as assaults and armed robberies, are relatively rare. However, it is always advisable to exercise caution and follow general safety guidelines, especially in crowded areas or tourist hotspots.
Efficient Public Transportation:
Germany has an efficient and well-maintained public transportation system. Trains, buses, trams, and subways adhere to strict schedules and safety protocols. The stations and vehicles are generally safe, but it's important to remain vigilant about your belongings, especially in crowded areas.
Safe Streets and Public Spaces:
German cities and towns prioritize well-lit streets, parks, and public spaces. Police presence is typically visible, contributing to a sense of safety. While Germany is generally safe, it is still recommended to exercise caution, secure your belongings, and be aware of your surroundings, particularly in crowded tourist areas.
Emergency Services:
Germany has a highly efficient emergency response system. In case of emergencies, dial the European emergency number, 112, to reach police, fire, or medical services. English-speaking operators are available to assist you. It's important to know the location and contact details of the nearest embassy or consulate of your home country as well.
Respect for Rules and Regulations:
Germans generally adhere to rules and regulations diligently. This includes adherence to traffic laws, crosswalk signals, and public etiquette. As a visitor, it is important to respect local customs and laws to ensure a smooth and respectful interaction with locals.
Health and Hygiene Standards:
Germany maintains high health and hygiene standards across establishments such as restaurants, hotels, and public facilities. Food safety regulations are strictly enforced, ensuring a high level of cleanliness and quality. Tap water is safe to drink throughout the country.
Terrorism Preparedness:
Germany has implemented robust measures to counter terrorism and ensure public safety. Increased security can be observed in airports, train stations, and major public events. It is important to be aware of your surroundings, follow security protocols, and report any suspicious activities to authorities.
Travel Insurance:
It is strongly recommended to obtain comprehensive travel insurance before visiting Germany. Ensure that your insurance covers medical emergencies, trip cancellations, and theft or loss of belongings. Familiarize yourself with the terms and conditions of your policy to understand the extent of coverage.
Germany prioritizes the safety and security of its residents and visitors. By staying informed, exercising caution, and following general safety guidelines, you can have a secure and enjoyable experience exploring the country's rich culture, history, and attractions.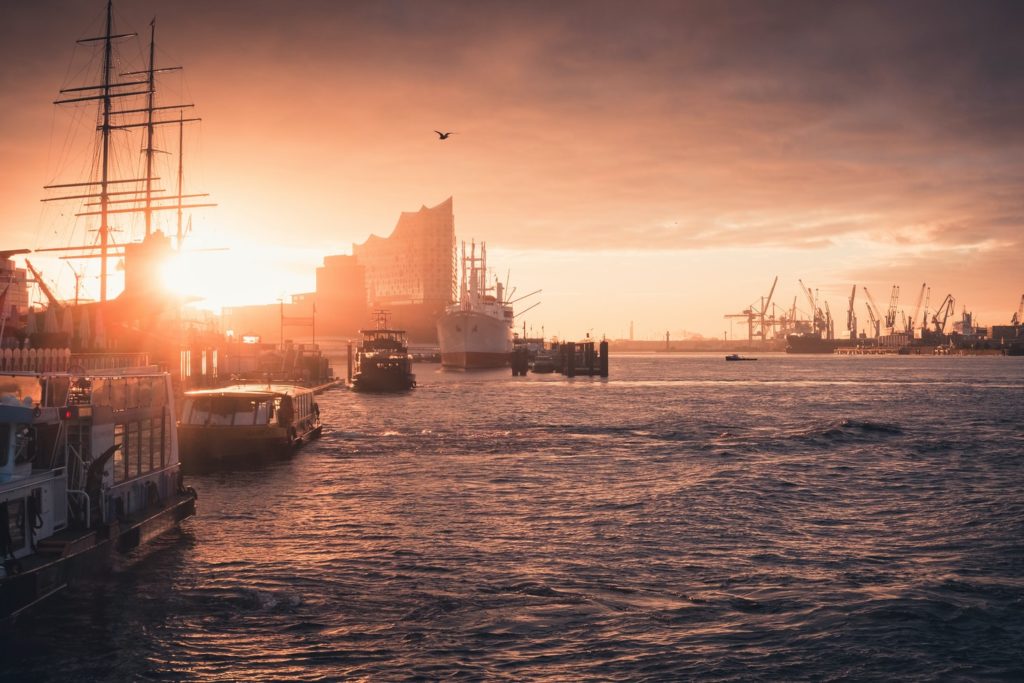 Final travel advice
Electricity and Charging:
Germany uses the standard European plug type, which has two round pins. Make sure to bring a universal adapter if your devices use a different plug type.
The voltage is 230V, and the frequency is 50Hz. Most modern electronics and chargers are compatible, but it's always a good idea to double-check.
Cash and Card Payments:
Germany is predominantly a cash-based society, especially in smaller establishments, markets, and public transportation. It's advisable to carry some cash with you.
However, major credit and debit cards are widely accepted in larger establishments, hotels, restaurants, and most tourist areas.
ATMs (known as "Geldautomaten" or "Bankautomaten") are readily available, and you can withdraw cash using your debit or credit card.
Cost of Living:
The cost of living in Germany can vary depending on the region. Generally, larger cities like Munich, Frankfurt, and Hamburg are more expensive compared to smaller towns.
Accommodation, dining out, and transportation costs can contribute to the overall expenses. However, there are options available for different budget ranges.
Emergency Number:
The emergency number in Germany is 112. It can be dialed for any emergency, including police, fire, or medical assistance.
English-speaking operators are available, so do not hesitate to call if you find yourself in an emergency situation.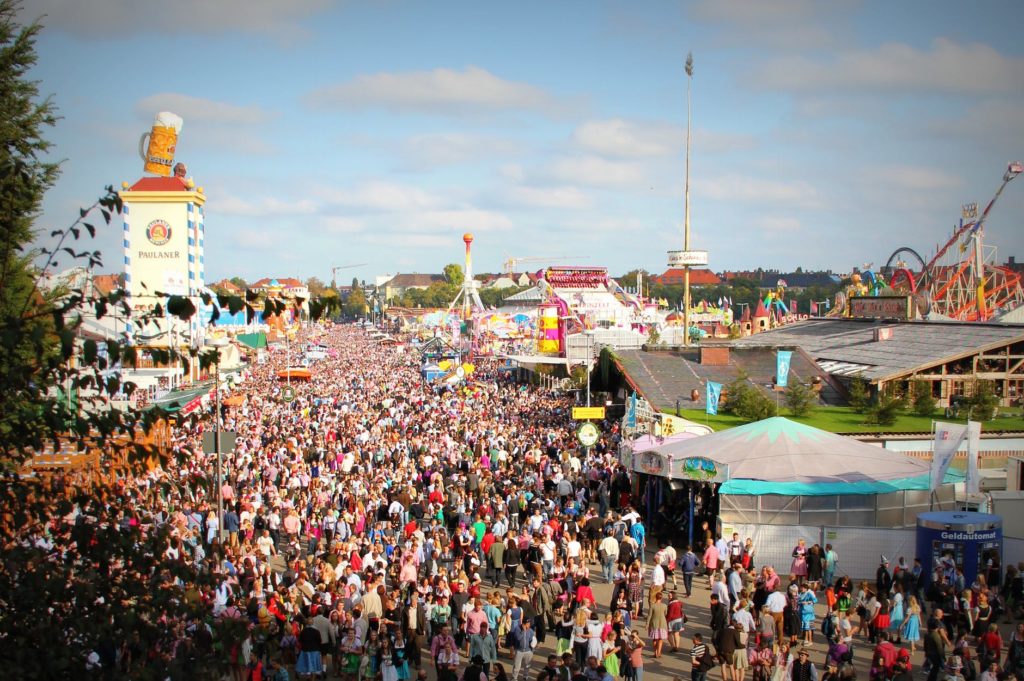 Germany in movies
Here are a few notable films that were filmed in Germany, along with a brief explanation of the plot and some prominent actors:
"Das Boot" (1981):
Plot: Directed by Wolfgang Petersen, "Das Boot" is an epic war film based on a novel by Lothar-Günther Buchheim. Set during World War II, it follows the crew of a German U-boat as they face the harsh realities of submarine warfare. The film explores the claustrophobic and dangerous conditions the crew endures during their mission.
Prominent Actors: Jürgen Prochnow, Herbert Grönemeyer, Klaus Wennemann.
"Run Lola Run" (1998):
Plot: Directed by Tom Tykwer, "Run Lola Run" is a thrilling and unconventional German film. It revolves around Lola, played by Franka Potente, who has 20 minutes to find a large sum of money to save her boyfriend's life. The film presents three different scenarios, each with slight variations, showcasing the impact of choices and consequences.
Prominent Actors: Franka Potente, Moritz Bleibtreu.
"The Lives of Others" (2006):
Plot: Directed by Florian Henckel von Donnersmarck, "The Lives of Others" is a gripping drama set in East Germany during the Cold War. It follows the story of a Stasi officer who becomes emotionally involved while surveilling a playwright and his lover. The film explores themes of surveillance, loyalty, and personal transformation.
Prominent Actors: Ulrich Mühe, Martina Gedeck, Sebastian Koch.
"Good Bye Lenin!" (2003):
Plot: Directed by Wolfgang Becker, "Good Bye Lenin!" is a heartwarming comedy-drama set in East Berlin in 1989. After the fall of the Berlin Wall, a young man tries to protect his mother, who has just awakened from a coma, from the shock of the political changes. He recreates the East German lifestyle and conceals the truth to maintain her fragile health.
Prominent Actors: Daniel Brühl, Katrin Saß, Chulpan Khamatova.
"Downfall" (2004):
Plot: Directed by Oliver Hirschbiegel, "Downfall" portrays the final days of Adolf Hitler in his bunker during World War II. The film provides a chilling and intimate look at Hitler's mental state and the collapse of the Third Reich. It is based on historical accounts and the memoirs of Traudl Junge, Hitler's secretary.
Prominent Actors: Bruno Ganz, Alexandra Maria Lara, Corinna Harfouch.
These films offer a diverse range of genres and themes, providing glimpses into German history, culture, and storytelling. They showcase the talent of German filmmakers and actors, leaving a lasting impact on both German cinema and the global film industry.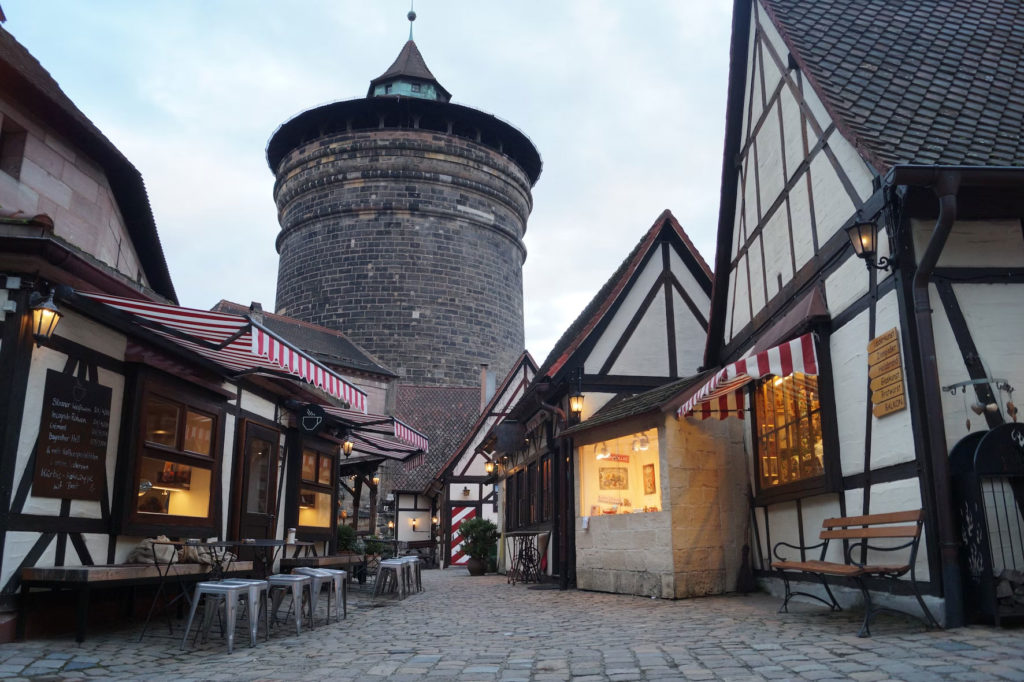 Germany in books
Here is a list of notable books set in Germany, along with a brief explanation of each:
"The Book Thief" by Markus Zusak:
Set in Nazi Germany during World War II, this bestselling novel follows the story of Liesel Meminger, a young girl who finds solace in books amidst the chaos of war. Narrated by Death, it explores the power of words, the resilience of the human spirit, and the importance of compassion. It offers a unique perspective on life in Germany during a tumultuous period.
"All Quiet on the Western Front" by Erich Maria Remarque:
This classic novel portrays the experiences of German soldiers during World War I. It follows the journey of a young soldier, Paul Bäumer, and his comrades as they navigate the horrors and futility of war. Through vivid and poignant storytelling, Remarque provides a profound anti-war narrative that offers insight into the emotional and psychological toll of conflict.
"The Reader" by Bernhard Schlink:
"The Reader" is a thought-provoking novel that explores the aftermath of World War II in Germany. The story revolves around the relationship between 15-year-old Michael Berg and a much older woman named Hanna Schmitz. As their connection evolves, it delves into themes of guilt, shame, and the complex legacies of the Nazi era. It raises questions about personal responsibility and the power of memory.
"Berlin Alexanderplatz" by Alfred Döblin:
Set in the vibrant and gritty city of Berlin during the 1920s, "Berlin Alexanderplatz" captures the life of Franz Biberkopf, an ex-convict seeking redemption. It offers a panoramic view of the city's underworld, exploring themes of crime, poverty, and societal disintegration. Döblin's experimental writing style, combining stream-of-consciousness and cinematic techniques, reflects the chaotic and fast-paced nature of the era.
"Perfume: The Story of a Murderer" by Patrick Süskind:
This dark and atmospheric novel is set in 18th-century France and Germany. It tells the story of Jean-Baptiste Grenouille, a man with an extraordinary sense of smell but lacking a personal scent. Grenouille's obsessive pursuit to create the perfect perfume leads him down a sinister path. Süskind's vivid prose and exploration of scent and human nature make this a captivating and unsettling read.
"Faust" by Johann Wolfgang von Goethe:
Considered one of the greatest works in German literature, "Faust" is a dramatic poem that delves into themes of ambition, knowledge, and the human condition. The story follows the scholar Faust, who makes a pact with the devil, Mephistopheles. Goethe's masterpiece reflects on the complexities of human desires, moral dilemmas, and the pursuit of meaning.
–
See our travel guides.