Johannesburg Travel Guide
This quintessential city is home to 11 national languages, making it a melting pot of different cultures and traditions. The thriving economy based on the region's gold deposits has helped make Johannesburg the largest city in South Africa and the largest in the world not located next to a river, lake, or coastline.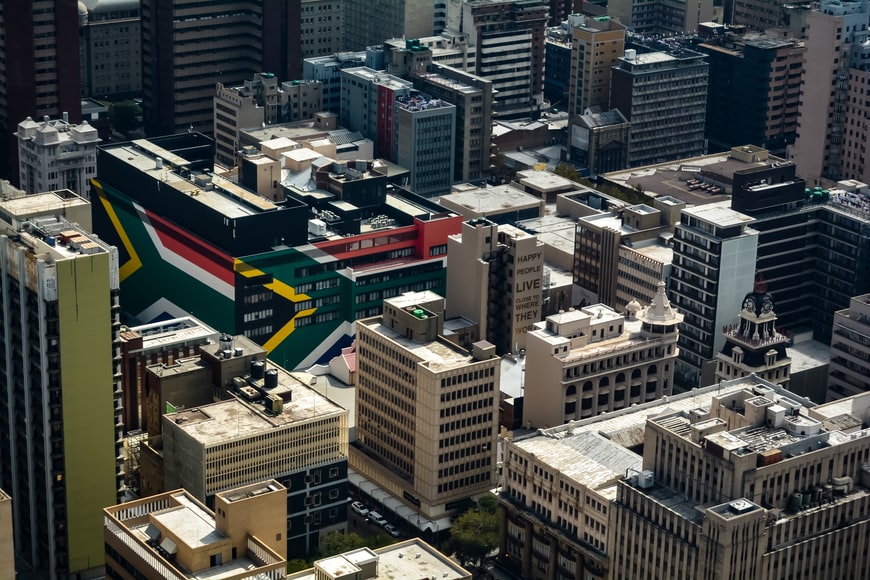 Travel to Johannesburg
However, Johannesburg has had a tumultuous past. During the apartheid period, the city was a political and often violent hotbed that suffered from racial segregation. Despite this, important political figures emerged during this period, including Nelson Mandela, who became South Africa's first black president. Today, attractions such as the Apartheid Museum and Constitution Hill offer a glimpse into the city's past, while Nelson Mandela Square and Mandela House serve as reminders of Mandela's impact on Johannesburg.
But Johannesburg is not just about the past. Since apartheid, the city has transformed itself into a vibrant urban center with trendy fashion boutiques, hip music, bohemian art, and a diverse array of international cuisines. To experience the best of Johannesburg's modern character, travellers should visit the Maboneng and Melville neighborhoods, where they can find unique shops, galleries, cafes, and restaurants.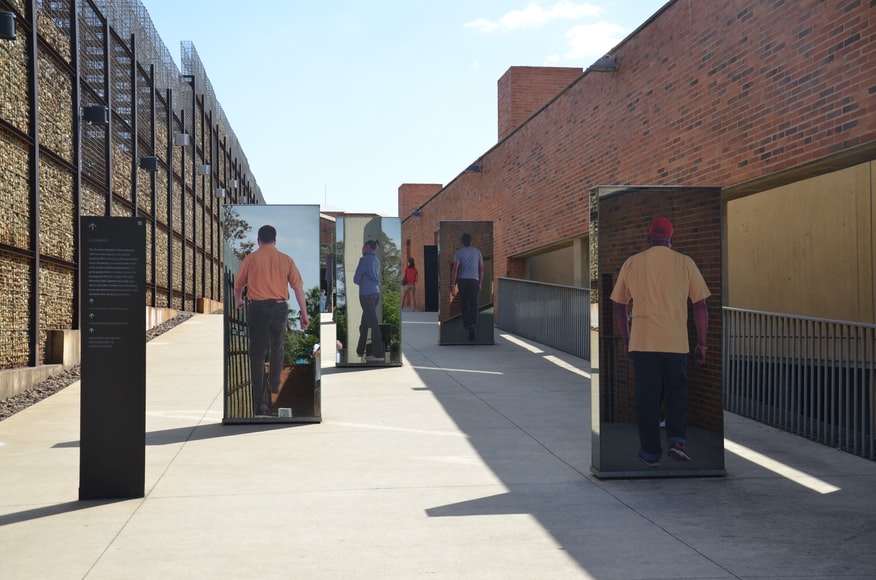 Best months to visit Jo'burg
The best times to visit Johannesburg are from March to May and from September to November. During these off-season months, the crowds thin out, prices drop and the weather is relatively warm and dry. Keep in mind, however, that Johannesburg's location in the southern hemisphere means that winter begins in June and lasts until August, while summer runs from December to February. As a result, the region's peak season, which is characterized by large crowds and high prices, occurs during the summer months (the American winter). But as soon as the temperatures start to drop in March, the city empties out and hotel and flight prices drop, making winter a great time to explore Jozi on a budget.
From Johannesburg international Airport (Tambo) to the city center
Johannesburg International Airport (JNB), also known as O.R. Tambo International Airport, is located approximately 22 kilometers (14 miles) east of the city center of Johannesburg, South Africa.
There are several options for transportation from the airport to the city center, including:
Gautrain: This is a high-speed train service that connects the airport with the city center. You can take the train from the airport station to the Sandton station, which is located in the heart of Johannesburg. The journey takes approximately 20 minutes and costs around ZAR 186 (about USD 12) one way.
Taxi: You can take a metered taxi from the airport to the city center. The cost will depend on your destination and the time of day, but it is generally around ZAR 450-550 (about USD 30-37) one way.
Shuttle service: There are several shuttle services available at the airport that can take you to various destinations in Johannesburg. The cost will depend on your destination and the service provider, but it is generally around ZAR 150-250 (about USD 10-17) one way.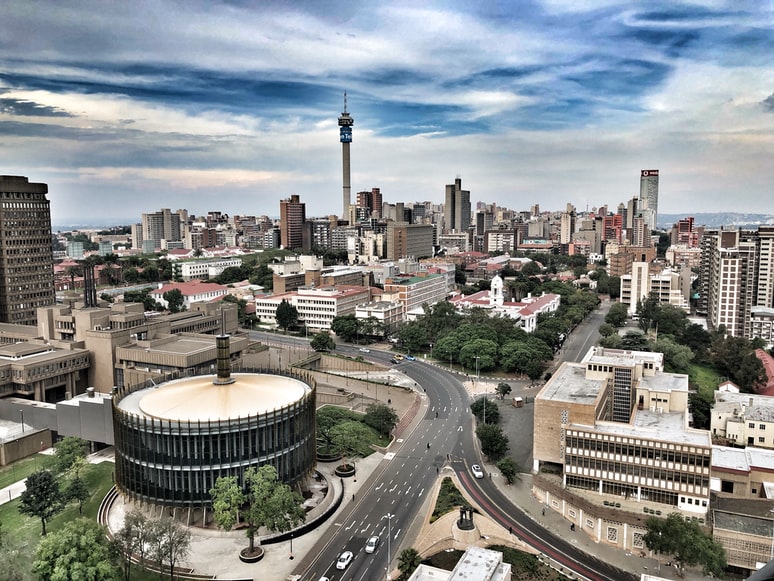 Getting around Johannesburg
There are several transportation options available for getting around Johannesburg:
Uber/Taxi: Uber and other ride-sharing apps are widely available in Johannesburg and are a convenient and affordable way to get around the city. Traditional metered taxis are also available, but can be more expensive than ride-sharing services.
Metrobus: The Metrobus is a bus service that covers many areas of Johannesburg. The buses are comfortable and air-conditioned, but can be slow and crowded during peak hours.
Gautrain: Gautrain is a high-speed train service that connects Johannesburg with Pretoria and the O.R. Tambo International Airport. The trains are fast, safe, and comfortable, and offer a good alternative to driving in heavy traffic.
Minibus taxi: Minibus taxis are a popular mode of transportation in Johannesburg, especially for locals. They are often faster and cheaper than other transportation options, but can be crowded and may not be the safest option for travellers.
Car rental: If you prefer to drive yourself, car rental is a good option. However, driving in Johannesburg can be challenging due to heavy traffic and safety concerns.
Walking: Some areas of Johannesburg are pedestrian-friendly, and walking can be a good way to explore the city. However, it's important to be cautious and aware of your surroundings, especially in less touristy areas.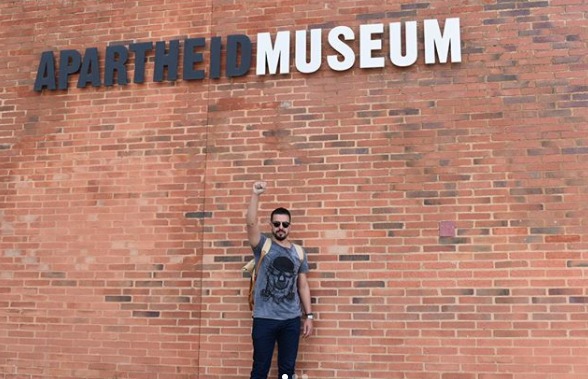 Jo'burg neighbourhoods
Sandton – Known as the city's financial hub, Sandton is a bustling neighborhood filled with skyscrapers, high-end shops, and luxury hotels. It is home to the Sandton City Mall and the Nelson Mandela Square, which are popular shopping and dining destinations. Other notable attractions include the Sandton Convention Centre, the Sandton Gautrain station, and the Johannesburg Stock Exchange.
Rosebank – A trendy and cosmopolitan neighborhood, Rosebank is known for its vibrant street art, boutique shops, and stylish restaurants. The Rosebank Mall and the Zone@Rosebank are popular shopping destinations, while the Keyes Art Mile is a cultural hub with galleries, studios, and design shops. The Rosebank Sunday Market is a must-visit for foodies and craft enthusiasts.
Melville – A bohemian and artsy neighborhood, Melville is popular among students, artists, and creatives. It has a lively nightlife scene with a variety of bars, clubs, and music venues. The 7th Street is the main commercial street, lined with cafes, bookstores, and vintage shops. The Melville Koppies Nature Reserve is a beautiful hiking destination with stunning views of the city.
Soweto – A historic and culturally rich neighborhood, Soweto is known for its role in the struggle against apartheid. It is home to several landmarks and museums that commemorate the lives of Nelson Mandela, Desmond Tutu, and other anti-apartheid activists. The Hector Pieterson Memorial Museum, the Apartheid Museum, and the Mandela House are must-visit attractions. The Vilakazi Street is a lively hub with restaurants, street vendors, and live music performances.
Maboneng – A vibrant and eclectic neighborhood, Maboneng is a hub for art, design, and entrepreneurship. It is filled with galleries, studios, and creative spaces, as well as trendy cafes, bars, and restaurants. The Market on Main is a popular food and craft market, while the Arts on Main is a cultural center with art exhibitions, workshops, and performances. The rooftop bars and cinemas offer stunning views of the city skyline.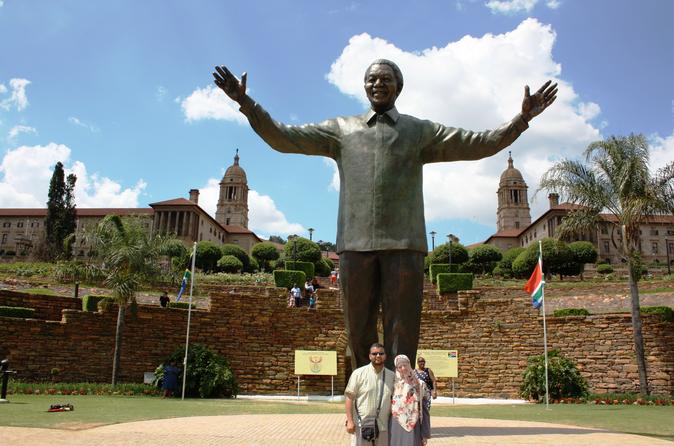 Things to do in Johannesburg
History buffs will find plenty to see and do in Jozi. From museums like the South African National Museum of Military History and the Apartheid Museum to historic properties like Constitution Hill and Mandela House, chances are your itinerary will be packed. For those looking for a little more action, Gold Reef City offers a range of rides suitable for all ages. Other family-friendly attractions include the Johannesburg Zoo and the Montecasino Bird Gardens. And if you prefer to experience art, music, food and shopping in Jo'burg, save time to visit the city's trendy neighborhoods, such as Melville and Maboneng Precinct.
Apartheid Museum
To fully understand the horrific apartheid era in South Africa, a visit to the Apartheid Museum in Johannesburg is a must. The museum features a series of graphic but informative exhibits, including a set of nooses depicting the execution of 131 government opponents and a series of television sets showing footage of attacks and murders of residents opposed to apartheid. The museum also features several interactive exhibits, such as a room where visitors are invited to move a stone from the right to a pile on the left to show their commitment to fighting discrimination and racism. There are also two entrances to the museum – one for whites and one for non-whites – as a reminder of the physical separations that existed during the apartheid era.
Mandela House
Built in 1945 in the Orlando West neighborhood of Soweto, Johannesburg, Mandela House became the home of Nelson Mandela (also known as Madiba) and his first wife, Evelyn Ntoko Mase, in 1946. Although the couple divorced shortly thereafter, Mandela continued to live in this picturesque brick structure. His second wife, Winnie Madikizela-Mandela, joined him in 1948, and the couple lived in the property with their two daughters. However, due to his prominent role in the anti-apartheid movement, Mandela was forced to leave his family in an attempt to escape government authorities. As a result, Madiba would not return home until 1990, when he was released from prison after his arrest in 1962. But after only 11 days in the house, Mandela left this Soweto property for good in favor of a larger, safer house in the Houghton neighborhood of Jozi, where he resided until his death in 2013.
After Madiba moved out of his Soweto home, the property was converted into a museum, which now includes personal effects of the family, honorary degrees and awards given to the former president, original kitchen appliances and furniture, and photographs of Mandela and his family. Although small in size, most visitors appreciate the insight this structure provides into South Africa's most famous politician. Another notable feature: Outside the house, bullet holes and damage from gasoline bombs used in police raids can still be seen.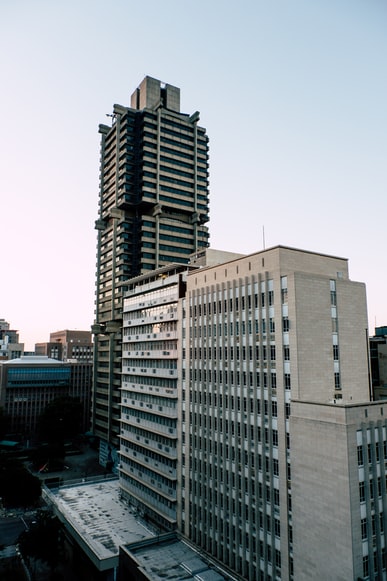 Constitution Hill
Located in the Braampark area of the city, Constitution Hill offers travelers a mix of old and new Jo'burg. For those looking for a historic Jo'burg, there is the Women's Gaol, the Old Fort and Number Four, three former prisons that were used to separately house female, white and black political prisoners until 1987. Famous inmates at Number Four include Mohandas Gandhi and Robert Sobukwe, while the Women's Gaol housed prominent women activists such as Winnie Madikizela-Mandela, Fatima Meer and Albertina Sisulu. Finally, Nelson "Madiba" Mandela, the iconic leader of the anti-apartheid struggle, has the distinction of being the only black prisoner in the Old Fort, kept here because of his status and the risks of escape.
The Constitutional Court is also just a few steps from the old prisons. Known as the highest court in South Africa (much like the U.S. Supreme Court), the Constitutional Court was founded after the end of apartheid in 1994 and continues to be the highest court for important legal and constitutional matters. The property also has several notable features, such as a low window that allows people to look into the court from the outside (representing the transparency of the court) and a podium of judges at eye level, decorated with different Nguni cow hides (indicating the diversity of the judiciary and the equality between judges and lawyers).
Maboneng District
Lovers of good food, contemporary art and trendy stores will enjoy exploring the Maboneng Precinct. Known for its eclectic vibe (think New York's Chelsea neighborhood or London's Hackney district), the once unsafe Maboneng Precinct now offers an array of quirky galleries, restaurants, clubs and stores, many of which are housed in former factories and warehouses. The majority of these are located inside Arts on Main, a mixed-use building that serves as the neighborhood's creative hub.
Although many stores are open during the week, Maboneng is best explored on weekends, especially Sundays. This is when the popular Market on Main is held, and locals and tourists alike flock to it for its array of international products, live music and fun atmosphere. On the first Thursday of every month (except January and April), the neighborhood features a night market, with live music, food and crafts.
Montecasino Bird Gardens
One of Jo'burg's most popular family attractions, Montecasino Bird Gardens, located about 20 miles northwest of downtown, is home to an array of brightly colored birds, reptiles and small mammals in a lush garden. In addition to strolling the property's grounds, visitors can feed more than 60 species of birds in the aviary or watch a 30-minute bird show in the on-site amphitheater.
South African National Museum of Military History
Whether you're a history buff, a military fanatic or just want to cool off on a hot South African day, chances are you'll enjoy the South African National Museum of Military History. With an array of military exhibits ranging from military vehicles to service medals, Boer War paraphernalia and a small arms exhibit, there's plenty to see. But the museum stands out for its collection of military aircraft, which includes such iconic planes as a Messerschmitt Me 262 fighter, a Blackburn Buccaneer S Mk 50 carrier-borne attack aircraft, and a de Havilland DH.98 Mosquito fighter, made mostly of wood.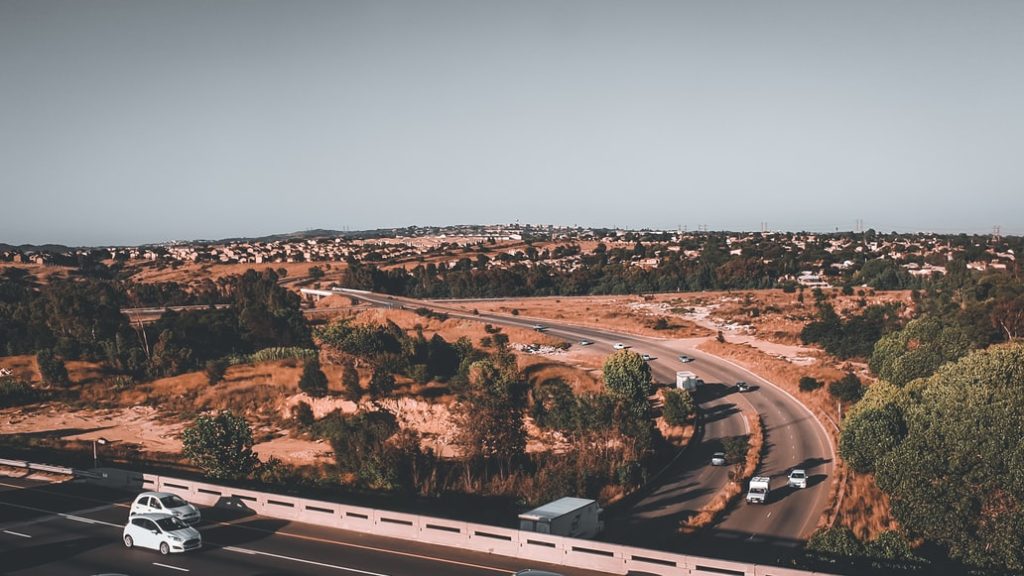 Gold Reef City
For some great fun, families can't pass up the opportunity to explore Gold Reef City. Influenced by the region's extensive gold mining industry, this Jozi amusement park includes attractions such as Tower of Terror (an old gold mine head converted into a free-fall ride), Jozi Express (a roller coaster with panoramic views of the city and several mine runs) and Anaconda (a high-speed roller coaster ideal for adrenaline junkies). A children's section, numerous water rides and softer experiences like gold panning and mine tours are also offered.
Culture and Customs in Johannesburg
With a diverse population made up of almost every ethnic group in South Africa (Zulu, Xhosa, Basotho, Tswana and Tsonga, to name a few) and residents who speak several languages, it is clear that Johannesburg is a cultural city. Although English is spoken by many Jozi residents, other languages, including Zulu, Sotho, Xhosa and Afrikaans, are also widely spoken. In fact, many locals switch back and forth between languages during a conversation, which means that you may occasionally encounter a language barrier. To minimize confusion, remember some key phrases in several languages, such as "sawubona" (Zulu), "hallo" (Afrikaans) and "molo" (Xhosa) for hello, and "ngiyabonga" (Zulu), "dankie" (Afrikaans) and "ndiyabulela" (Xhosa) for thank you. Another useful expression used in all the languages of the region is "howzit," which is slang for "how are you? However, if you have trouble understanding the languages, don't worry: translators and staff at tourist attractions and accommodations are more than happy to help you translate.
In addition to its diverse population, Jozi is the cultural center of South Africa, offering an array of theatrical performances, concerts, art galleries and museums. Quintessential South African music, such as kwaito (a post-apartheid musical genre that incorporates African sounds and rhythms into house music), was born in Jo'burg. Another favorite is Ladysmith Black Mambazo (a Grammy Award-winning choral group known for its collaborations with Paul Simon and contributions to the soundtrack of the film "The Lion King II: Simba's Pride"). And for art lovers, there's the FNB Joburg Art Fair, the continent's first and largest art fair held each September.
In addition to the city's thriving culture, there are several practical tips to keep in mind when visiting Jozi. Like Cape Town, Jo'burg uses the South African rand (1 ZAR = $0.06). Since the exchange rate of the rand to the U.S. dollar fluctuates regularly, make sure you know the latest exchange rate before your visit. As in the U.S., it is normal to tip tour guides, restaurant staff, hotel porters and cab drivers. For restaurant staff, expect a tip of 10% of the total bill, unless a service charge is already included. In all other areas, tips range from 5 to 50 rand (about 30 cents to $3) depending on the service.
It is also important to note that the crime rate in the area is notoriously high. Although Johannesburg's popular tourist attractions are relatively safe, the city is plagued by countless violent incidents such as murders, sexual offenses, assaults, and robberies, especially in the poorer neighborhoods and on public transportation. To avoid dangerous situations, stay in popular tourist areas and travel by car or Gautrain. In addition, the region has recently experienced several xenophobic attacks on African immigrants, as well as occasional violent labor strikes. Be sure to heed the U.S. State Department's travel warnings when visiting the area.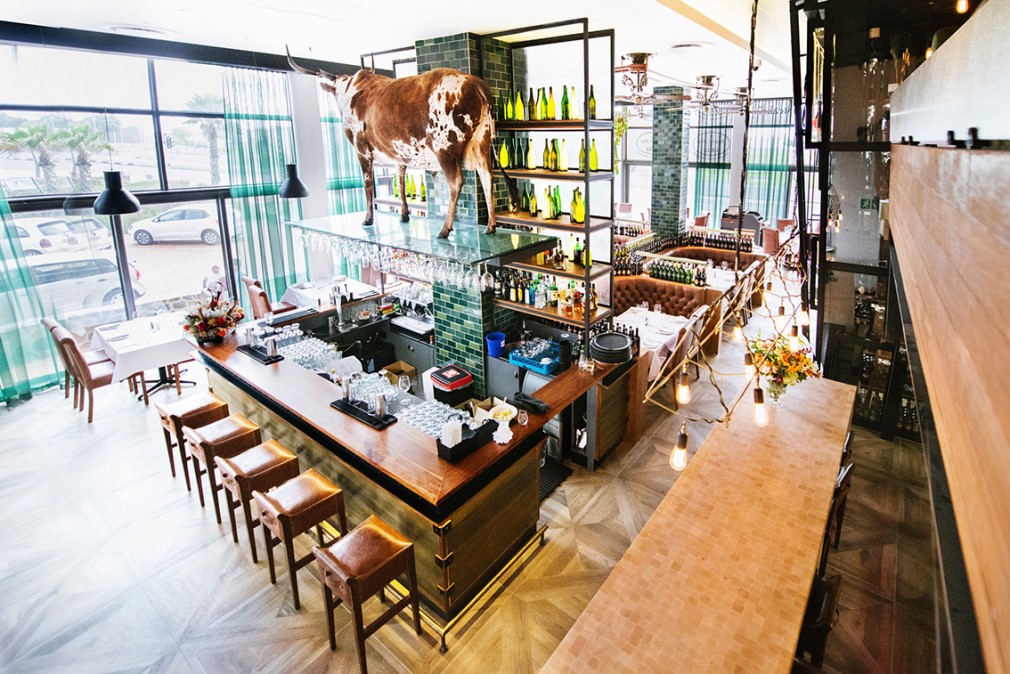 Food and drinks in Johannesburg
Thanks to Jozi's diverse population, which includes several ethnicities and large Zimbabwean, Mozambican, Nigerian, Somali, Chinese and Indian communities, Jo'burg's cuisine has a wide range of influences and flavors. Local specialties include umleqwa (a Xhosa-style chicken stew), pap (boiled cornmeal that has the consistency of mashed potatoes), samoosa (a savory triangular pastry commonly found in Indian and Malay cuisines), and boerewors (or "farmer's sausage" that resembles a Dutch sausage called verse worst).
For the ultimate bush atmosphere, Jozi diners recommend a visit to Wombles. Known for its exceptional steaks – enjoyed in a hunting lodge-inspired space – and top-notch service, Wombles receives tons of praise from past visitors. And for those on a more modest budget, you can eat at Lucky Bean, located in Johannesburg's trendy Melville neighborhood, which offers local bistro-style dishes like the ostrich burger (a traditional burger with an ostrich patty), springbok pie (an antelope meat pie in place of beef), and chicken casamance (a chicken casserole dish originating in Senegal).
Specialities to try
Braai – Known as the South African version of a barbecue, a braai is a traditional way of cooking meat over an open fire. It is often served with sides such as pap (a type of maize porridge), chakalaka (a spicy relish made with beans, tomatoes, and onions), and boerewors (a type of sausage).
Bunny chow – A popular street food in Johannesburg, bunny chow is a hollowed-out loaf of bread filled with curry. It originated in Durban but has become a popular dish in Johannesburg as well. The curry can be made with a variety of meats or vegetables, and is often spicy.
Bobotie – A savory dish with Cape Malay origins, bobotie is a baked casserole made with ground beef, dried fruit, and spices such as curry powder, turmeric, and cinnamon. It is typically served with yellow rice and a side of chutney.
Vetkoek – A deep-fried dough ball that is crispy on the outside and soft on the inside, vetkoek is a popular snack or side dish in South Africa. It is often filled with savory fillings such as minced meat or cheese, or sweet fillings such as jam or syrup.
Pap en vleis – A staple dish in many South African households, pap en vleis (meaning "pap and meat" in Afrikaans) is a simple but hearty meal of maize porridge and meat. The meat can be grilled, stewed, or roasted, and is often served with a side of chakalaka or vegetables.
Malva pudding – A sweet and sticky dessert, malva pudding is made with apricot jam, butter, sugar, and milk. It is often served warm with a creamy custard sauce or a scoop of vanilla ice cream.
Restaurants to try in Johannesburg
Some iconic restaurants in Johannesburg that you should consider trying:
Moyo – With several locations throughout the city, Moyo is a popular restaurant chain that offers a unique African dining experience. The decor is inspired by traditional African art and design, and the menu features a range of African-inspired dishes such as bobotie, peri-peri chicken, and ostrich steak. The restaurant also offers live music and dance performances, as well as face painting and other activities for kids.
Marble – Located in the trendy neighborhood of Rosebank, Marble is a stylish restaurant that specializes in grilled meat and seafood. The menu features a range of South African and international dishes, including Wagyu beef, prawns, and whole grilled fish. The restaurant has a rooftop bar with stunning views of the city skyline, as well as a live fire kitchen where you can watch the chefs at work.
The Saxon – A luxurious hotel and restaurant, The Saxon is known for its fine dining and impeccable service. The restaurant offers a modern take on South African cuisine, with dishes such as ostrich fillet, lamb shank, and springbok loin. The wine list is extensive, featuring a selection of local and international wines.
The Local Grill – With locations in Parktown North and Nicolway, The Local Grill is a popular steakhouse that specializes in dry-aged beef. The menu features a range of cuts, from ribeye to fillet, as well as a selection of sauces and sides. The restaurant also offers a variety of craft beers and wines, and has a cozy and intimate atmosphere.
The Westcliff – Located in the exclusive suburb of Westcliff, The Westcliff is a sophisticated restaurant that offers panoramic views of the Johannesburg skyline. The menu features a range of international and South African dishes, with an emphasis on fresh and locally sourced ingredients. The restaurant also has an extensive wine list, and offers afternoon tea and cocktails in the Piano Lounge.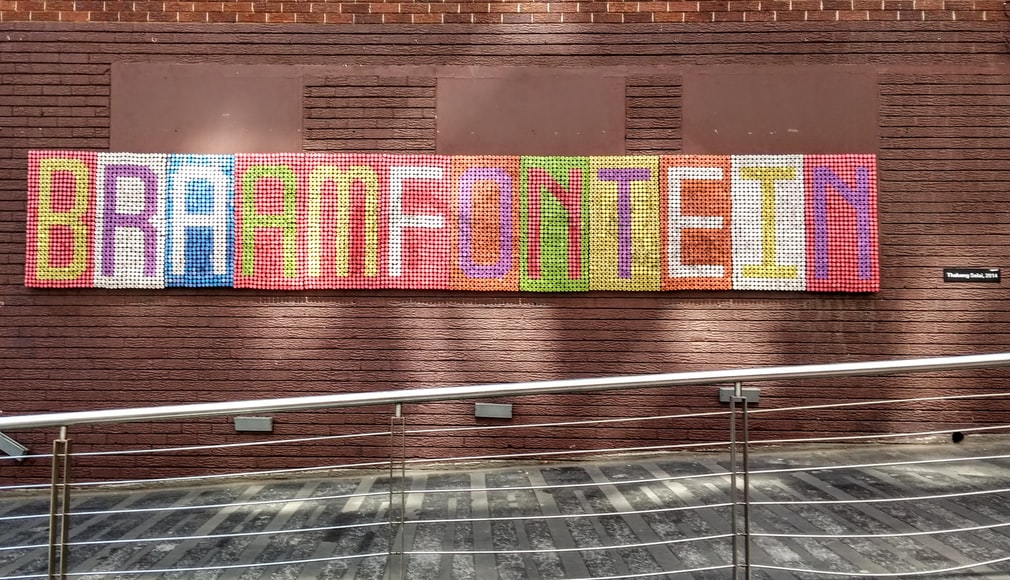 Shopping, taxes and tips in Johannesburg
In Johannesburg, sales tax is included in the price of goods and services, so there is no need to calculate or add it separately. The current rate of value-added tax (VAT) in South Africa is 15%, which is added to the price of most goods and services.
When dining out in Johannesburg, it is common to see a service charge added to the bill. This is usually a percentage of the total bill, ranging from 10% to 15%. The service charge is meant to cover the cost of the server's salary and is not the same as a tip. However, it is still a good idea to leave a tip if you are satisfied with the service. The amount of the tip is at your discretion, but it is typically 10% to 15% of the total bill.
When shopping in Johannesburg, there are no set rules for tipping. However, it is customary to tip service providers such as hairdressers, beauty therapists, and taxi drivers. The amount of the tip is at your discretion, but it is typically 10% to 15% of the total bill.
It's important to note that while tipping is appreciated in Johannesburg, it is not mandatory. If you are not satisfied with the service, you are not obligated to leave a tip or service charge. Additionally, if you are paying with a credit or debit card, it is always a good idea to check the bill to make sure you have not been charged extra fees or charges. By being aware of the taxation and service charges in Johannesburg, you can avoid any surprises and ensure a smooth shopping and dining experience.
Johannesburg has a reputation for being a city with high crime rates, and safety and security are important considerations for travellers. However, by taking some common-sense precautions and being aware of your surroundings, you can reduce the risk of encountering any safety or security issues.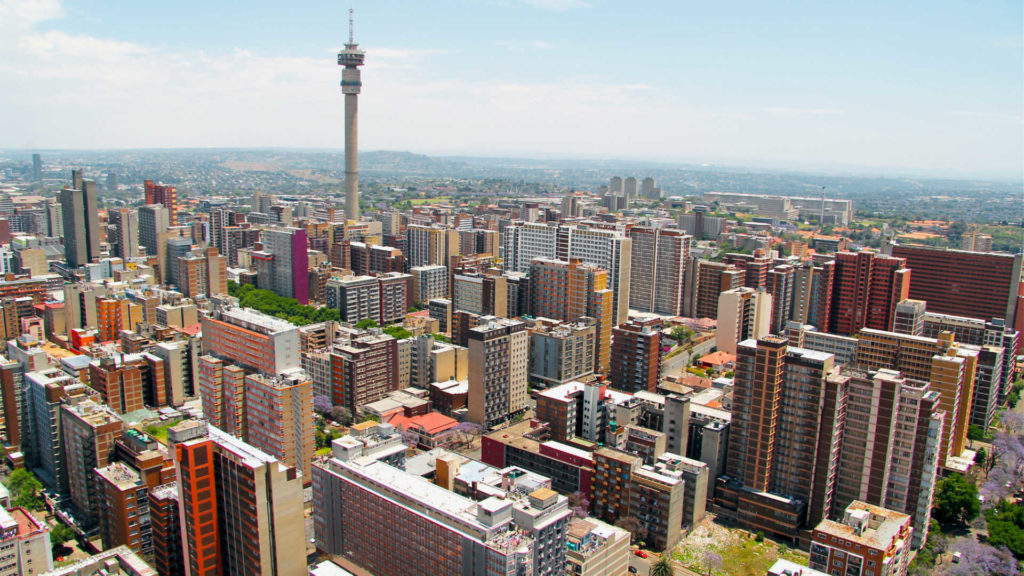 Safety in Johannesburg
Here are some tips for staying safe in Johannesburg:
Avoid walking alone at night, especially in less touristy areas.
Take taxis or ride-sharing services instead of walking or using public transportation at night.
Keep your belongings secure and be aware of pickpockets and bag snatchers.
Be cautious of strangers who approach you, and don't accept offers of assistance from people you don't know.
Be aware of your surroundings and trust your instincts. If something feels off, it's better to be cautious and leave the area.
Keep your car doors locked and windows up, and avoid leaving valuables in your car.
Avoid displaying expensive jewelry or electronics in public, as this can make you a target for theft.
When using ATMs, be aware of your surroundings and cover the keypad when entering your PIN.
Stay informed about local news and events, and avoid areas where protests or demonstrations are taking place.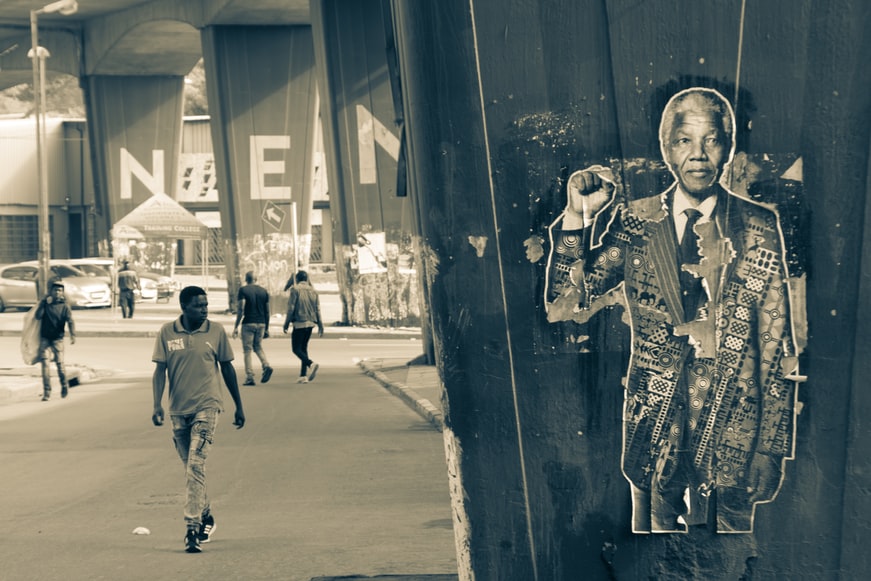 3 days in Johannesburg
Here's a suggested 3-day itinerary for Johannesburg:
Day 1:
Morning: Start your day at the Apartheid Museum to gain a better understanding of Johannesburg's history and the struggle against apartheid.
Afternoon: Visit Constitution Hill, which is home to the Constitutional Court and former prison where Nelson Mandela and other anti-apartheid activists were held.
Evening: Head to the trendy Maboneng precinct for dinner and drinks. This vibrant neighborhood has a range of restaurants and bars, as well as art galleries and boutique shops.
Day 2:
Morning: Take a tour of the Soweto township, which played an important role in the anti-apartheid movement. Visit landmarks such as the Hector Pieterson Memorial and the Nelson Mandela House Museum.
Afternoon: Explore the Johannesburg Botanical Gardens, which boasts over 30,000 trees and plants, as well as a popular rose garden.
Evening: Enjoy dinner at one of the city's popular steak houses, such as The Local Grill, which specializes in dry-aged beef.
Day 3:
Morning: Take the Gautrain to Sandton, which is Johannesburg's financial district and home to some of the city's most luxurious shopping malls.
Afternoon: Visit the Cradle of Humankind, a UNESCO World Heritage Site that is home to some of the world's oldest hominid fossils. You can take a guided tour of the Sterkfontein Caves, where many of the fossils were discovered.
Evening: End your day with dinner and drinks at Marble, a stylish restaurant in the trendy neighborhood of Rosebank that specializes in grilled meat and seafood.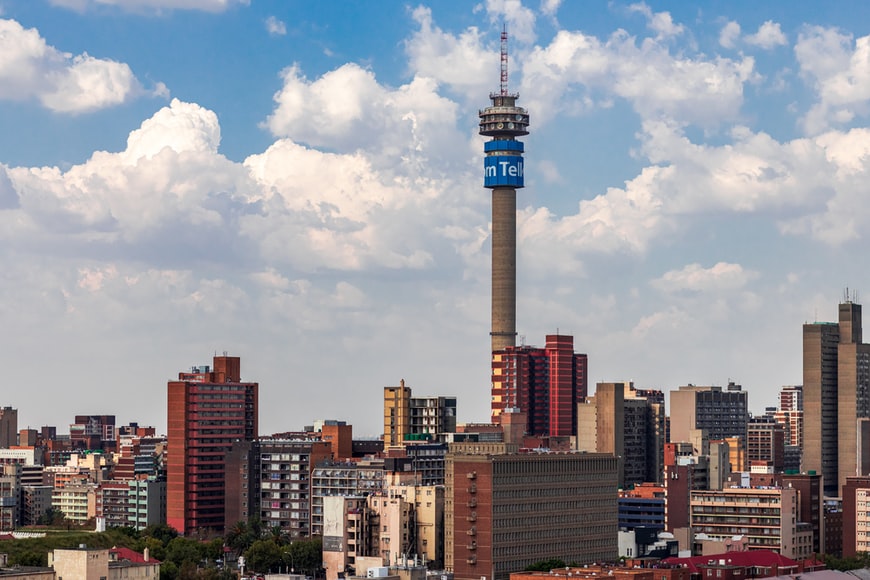 Johannesburg is a fascinating and dynamic destination that offers a unique blend of history, culture, and modern vibrancy. While the city has a reputation for being unsafe, by taking common-sense precautions and being aware of your surroundings, you can reduce the risk of encountering any safety or security issues. From exploring the city's apartheid past to experiencing its trendy fashion boutiques, hip music, and bohemian art, there's something for everyone in Johannesburg. Whether you're interested in history, culture, cuisine, or simply soaking up the vibrant atmosphere, Johannesburg is a destination that should definitely be on your travel bucket list. By following the tips and recommendations outlined in this article, you can enjoy a safe, memorable, and rewarding travel experience in Johannesburg.
–
See also our Cape Town Travel Guide
Check our other travel guides.