Spain is a country bursting with culture, art, and history. From the golden beaches of Barcelona to the towering peaks of the Pyrenees, there's something for every kind of traveler. With its vibrant cities, ancient architecture, and cuisine, Spain is an incredibly popular destination among tourists from around the world. From outdoor activities such as hiking and snow sports to city sightseeing and nightlife, this is a country that offers a wide variety of experiences. Come explore the beauty and culture of Spain today!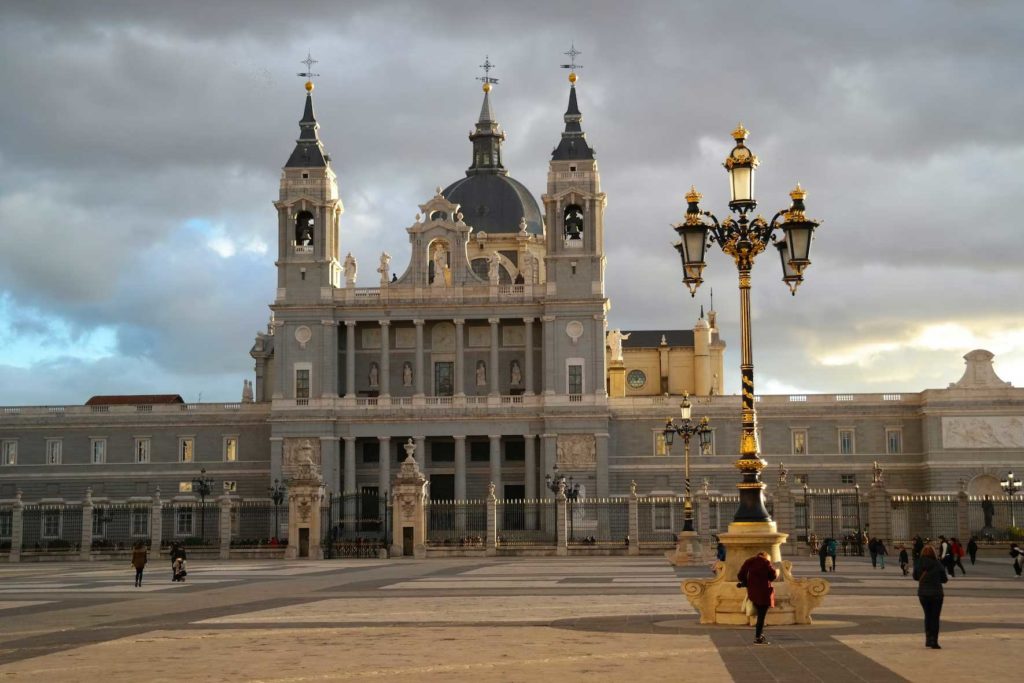 Travelling to Spain
Spain, a captivating country located in southwestern Europe on the Iberian Peninsula, boasts a rich history, vibrant culture, and breathtaking landscapes that attract millions of visitors each year. As you prepare to embark on your journey to this remarkable destination, it is essential to acquaint yourself with the basics of traveling to Spain.
From the sun-soaked beaches of the Costa del Sol to the snow-capped peaks of the Pyrenees, Spain's diverse geography offers something for everyone. The country's multifaceted culture is a reflection of its complex history, which includes influences from Roman, Visigothic, and Moorish civilizations, as well as its unique regional identities like Catalonia, Andalusia, and the Basque Country.
Spain's official language is Spanish, though you'll also encounter regional languages such as Catalan, Galician, and Basque. While English is spoken in many tourist areas, learning some basic Spanish phrases can enrich your experience and facilitate smoother interactions with locals.
The currency used in Spain is the Euro (€). It is recommended to have cash on hand, particularly for smaller purchases or in rural areas, although credit cards are widely accepted in most cities and tourist centers.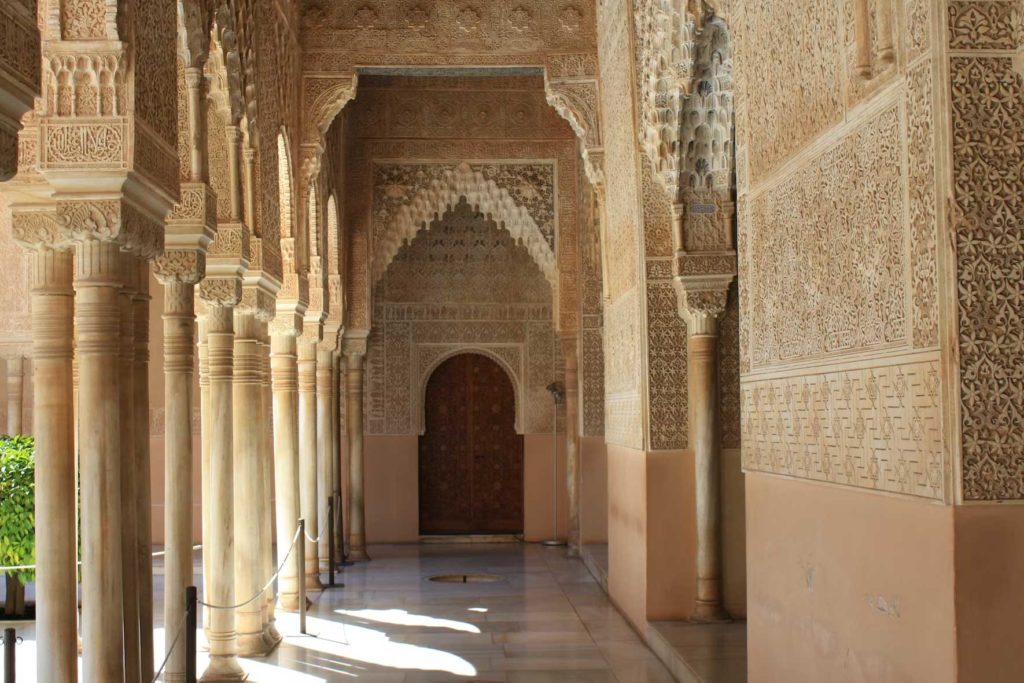 Spain is part of the Schengen Area, which means that visitors from many countries can enter without a visa for short stays, typically up to 90 days. However, it is essential to check visa requirements for your specific nationality before planning your trip.
The climate in Spain varies by region, with Mediterranean coastal areas experiencing mild winters and warm summers, while inland regions can have more extreme temperatures. Packing versatile clothing that can be layered is advisable to accommodate the range of weather conditions you may encounter.
Public transportation in Spain is reliable and efficient, with high-speed trains connecting major cities and extensive bus networks serving smaller towns and rural areas. Renting a car is another option for travelers who prefer more flexibility and want to explore off-the-beaten-path destinations.
Spain's culinary scene is world-renowned, and trying local dishes like paella, tapas, and churros is a must. Spain also produces exceptional wines, with famous regions like La Rioja and Ribera del Duero offering wine-tasting opportunities for enthusiasts.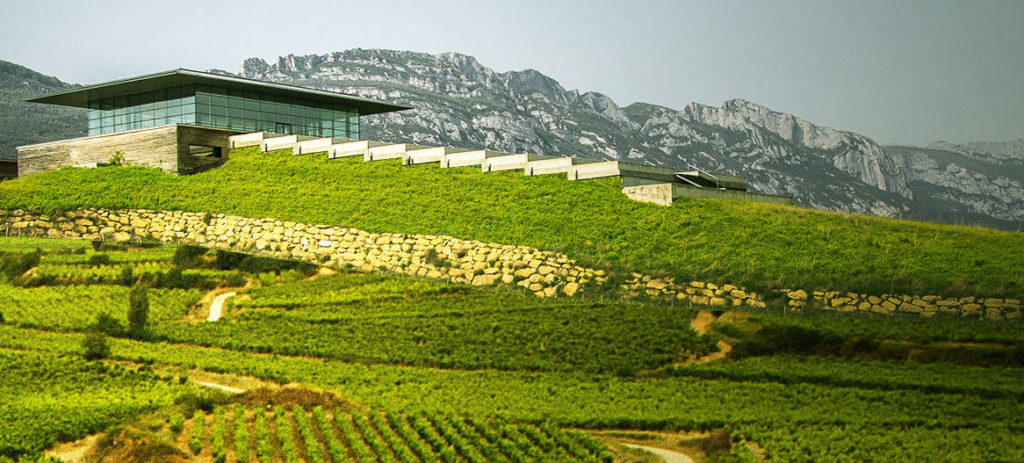 The regions of Spain to travel to
Spain is divided into 17 autonomous regions, each with its own distinct culture, history, and attractions. Here is a brief presentation of each region and their points of interest:
Andalusia
This southern region is known for its Moorish architecture, flamenco dancing, and picturesque white villages. Points of interest include the Alhambra in Granada, Seville's Cathedral and Real Alcázar, and the Mezquita of Córdoba.
Aragon:
Located in northeastern Spain, Aragon is home to the stunning Pyrenees mountains and several historic towns. Points of interest include the Basilica of Our Lady of the Pillar in Zaragoza, Ordesa and Monte Perdido National Park, and the medieval town of Albarracín.
Asturias:
A lush, green region in northern Spain, Asturias boasts beautiful coastlines, mountains, and charming villages. Points of interest include the city of Oviedo, the Picos de Europa National Park, and the picturesque fishing village of Cudillero.
Balearic Islands:
This Mediterranean archipelago consists of the islands of Mallorca, Menorca, Ibiza, and Formentera. Points of interest include Palma de Mallorca's historic center, the beaches and nightlife of Ibiza, and the tranquil beauty of Formentera.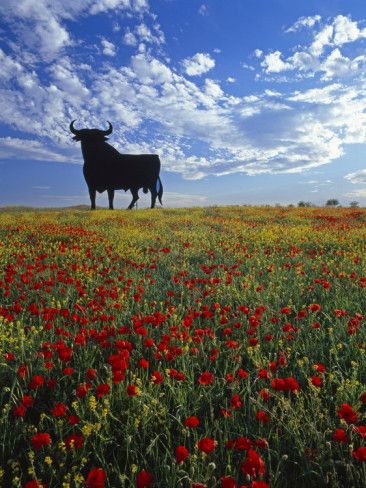 Basque Country:
Located in northern Spain, the Basque Country is known for its unique culture, language, and gastronomy. Points of interest include the Guggenheim Museum in Bilbao, the historic city of San Sebastián, and the dramatic coastline of Gaztelugatxe.
Canary Islands:
An archipelago in the Atlantic Ocean, the Canary Islands are famous for their volcanic landscapes, subtropical climate, and diverse flora and fauna. Points of interest include Mount Teide in Tenerife, Timanfaya National Park in Lanzarote, and the sand dunes of Maspalomas in Gran Canaria.
Cantabria:
This northern coastal region features beautiful beaches, verdant landscapes, and prehistoric cave art. Points of interest include the city of Santander, the Altamira Cave, and the Picos de Europa National Park.
Castilla-La Mancha:
Located in central Spain, Castilla-La Mancha is the land of Don Quixote, featuring vast plains, windmills, and medieval castles. Points of interest include the historic city of Toledo, the windmills of Consuegra, and the town of Almagro.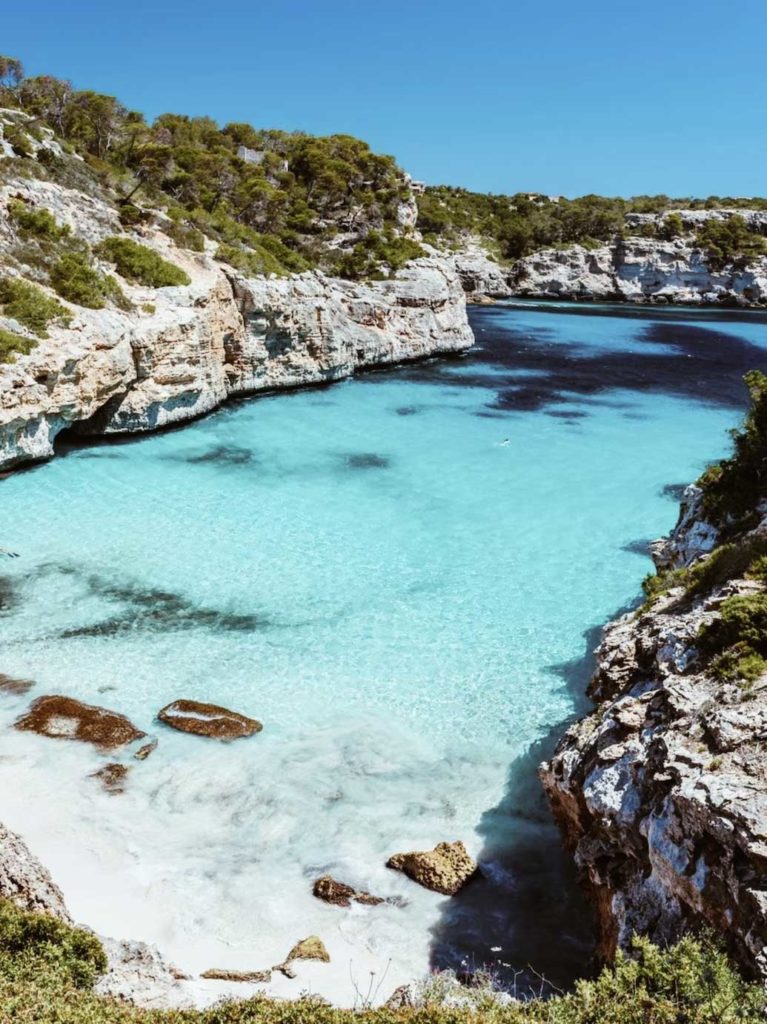 Castilla y León:
This expansive region in northwestern Spain is known for its historic cities, Romanesque architecture, and vineyards. Points of interest include the city of Salamanca, the Burgos Cathedral, and the medieval town of Ávila.
Catalonia:
A diverse region in northeastern Spain, Catalonia is famous for its distinctive culture, language, and modernist architecture. Points of interest include Barcelona's Sagrada Família and Park Güell, the Costa Brava coastline, and the monastery of Montserrat.
Extremadura:
Bordering Portugal, Extremadura is known for its unspoiled landscapes, Roman ruins, and historic towns. Points of interest include the Roman ruins of Mérida, the town of Cáceres, and the Monastery of Guadalupe.
Galicia:
Located in Spain's northwest corner, Galicia is a land of green landscapes, rugged coastlines, and Celtic heritage. Points of interest include Santiago de Compostela's cathedral, the Rías Baixas estuaries, and the ancient walls of Lugo.
La Rioja:
This small region in northern Spain is world-famous for its wine production. Points of interest include the wine cellars of Haro, the monasteries of Suso and Yuso in San Millán de la Cogolla, and the historic town of Logroño.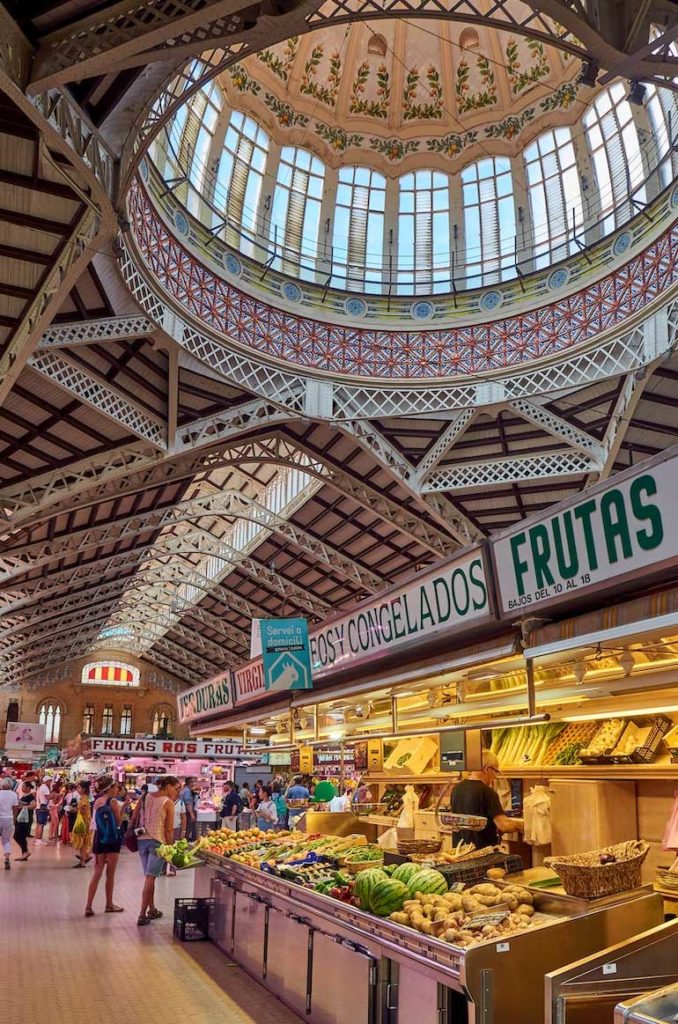 Madrid:
The capital of Spain, Madrid is a bustling city with world-class museums, historic landmarks, and vibrant nightlife. Points of interest include the Prado Museum, the Royal Palace of Madrid, and the bustling Puerta del Sol.
Murcia:
Located in southeastern Spain, Murcia is known for its fertile landscapes, Baroque architecture, and Mediterranean coastline. Points of interest include Murcia Cathedral, the Roman theater in Cartagena, and the beaches of La Manga.
Navarre:
Situated in northern Spain, Navarre is a diverse region with mountainous landscapes, historic towns, and a strong Basque influence. Points of interest include the city of Pamplona, the medieval village of Olite, and the Irati Forest.
Valencian Community:
Located on Spain's eastern coast, the Valencian Community is famous for its sunny beaches, vibrant festivals, and delicious cuisine. Points of interest include the City of Arts and Sciences in Valencia, the castle of Peñíscola, and the palm groves of Elche.
Each region of Spain offers unique experiences and attractions, allowing visitors to immerse themselves in the country's rich history, culture, and natural beauty. From the bustling cities to the tranquil countryside, Spain's diverse landscapes and points of interest make it a truly remarkable travel destination.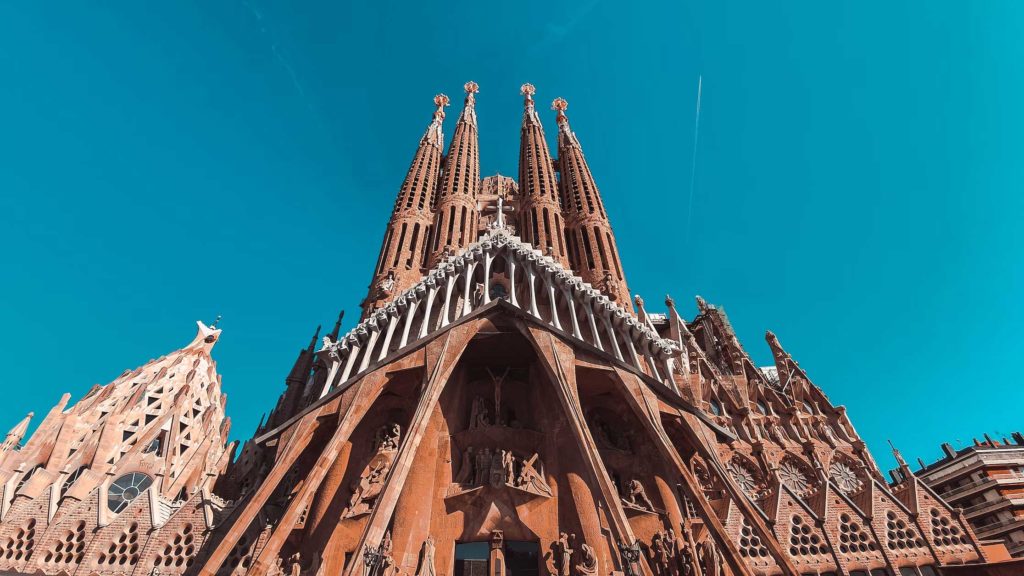 Cities in Spain you should visit
Spain is a country of remarkable cities, each with its own distinctive character, landmarks, and activities. Here's a presentation of the main cities in Spain and their points of interest:
Madrid:
The bustling capital city offers a blend of history, art, and vibrant urban life. Landmarks include the Prado Museum, the Royal Palace, and the Retiro Park. For fun, explore the lively neighborhoods of Malasaña and La Latina, or catch a football match at Santiago Bernabéu Stadium.
Barcelona:
The capital of Catalonia is famous for its modernist architecture and Mediterranean charm. Key landmarks are Gaudí's Sagrada Família, Park Güell, and La Pedrera. For leisure, stroll along Las Ramblas, relax at Barceloneta Beach, or experience the vibrant nightlife in El Raval.
Valencia:
This coastal city combines futuristic architecture with historic sites. The City of Arts and Sciences is a must-see, as are the medieval Torres de Serranos and the Valencia Cathedral. Enjoy paella at a local restaurant, explore the Turia Gardens, or attend the lively Las Fallas festival.
Seville:
The capital of Andalusia is known for its rich history and Moorish influences. Notable landmarks include the Cathedral and Giralda Tower, Real Alcázar, and Plaza de España. Take a scenic boat ride along the Guadalquivir River or experience a traditional flamenco show.
Granada:
Nestled at the foot of the Sierra Nevada mountains, Granada boasts the breathtaking Alhambra palace complex. Other attractions include the Albayzín neighborhood and the Royal Chapel. Unwind in a traditional hammam or sample tapas at the vibrant bars along Calle Elvira.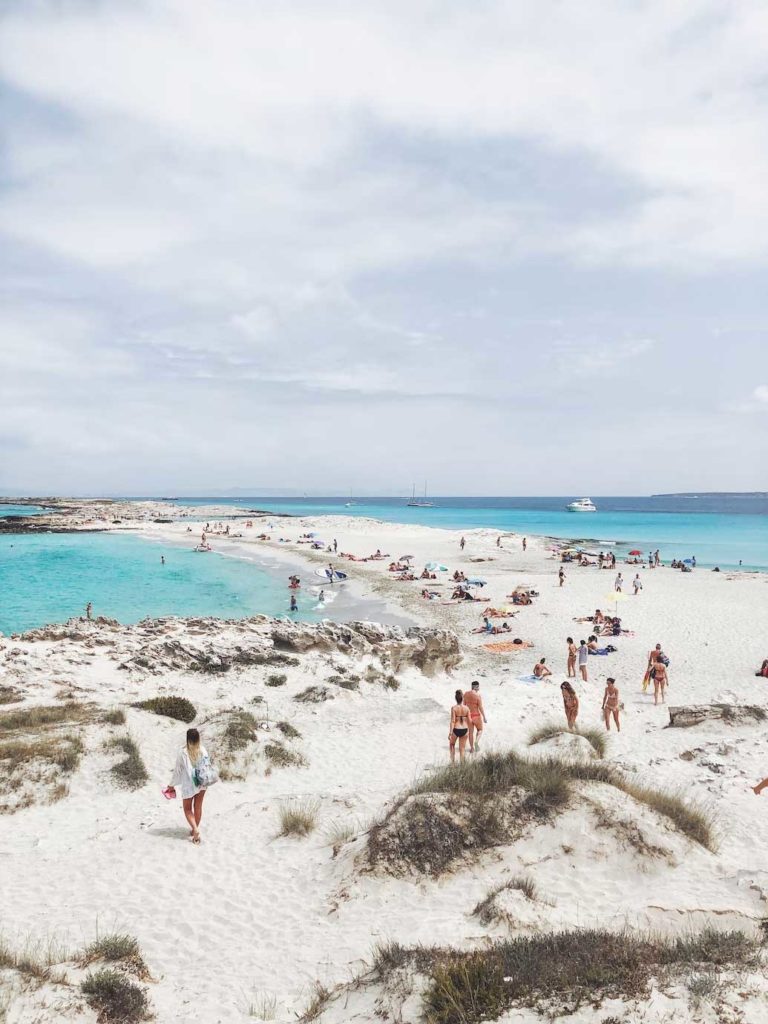 Bilbao:
This Basque city is a hub of art and culture, with the iconic Guggenheim Museum as its centerpiece. Discover the Casco Viejo (Old Town), the Gothic-style Santiago Cathedral, and the modern Azkuna Zentroa. Enjoy pintxos (Basque tapas) at local bars or take a scenic funicular ride up Mount Artxanda.
Córdoba:
Once a thriving Moorish capital, Córdoba is home to the stunning Mezquita, a UNESCO World Heritage Site. Visit the Alcázar de los Reyes Cristianos, the Roman Bridge, and the picturesque Jewish Quarter. Wander through the flower-filled patios during the annual Patio Festival in May.
Málaga:
Located on the Costa del Sol, Málaga is a sunny city with a rich history. Explore the Alcazaba, the Roman Theater, and the birthplace of Pablo Picasso. Relax on the beaches, visit the nearby town of Ronda, or experience the excitement of the Málaga Fair in August.
Salamanca:
This university city is known for its well-preserved Renaissance architecture. Don't miss the Plaza Mayor, the University of Salamanca, and the Convento de San Esteban. Enjoy lively student nightlife, or visit during the vibrant Semana Santa (Holy Week) celebrations.
Zaragoza:
Situated between Madrid and Barcelona, Zaragoza is steeped in history and culture. Landmarks include the Basilica of Our Lady of the Pillar, La Seo Cathedral, and the Aljafería Palace. Sample local specialties at El Tubo, a bustling district of tapas bars and restaurants.
Ibiza:
Ibiza, one of the Balearic Islands in the Mediterranean Sea, is renowned for its vibrant nightlife, stunning beaches, and picturesque villages. It offers a mix of relaxation, adventure, and entertainment, catering to a wide range of travelers.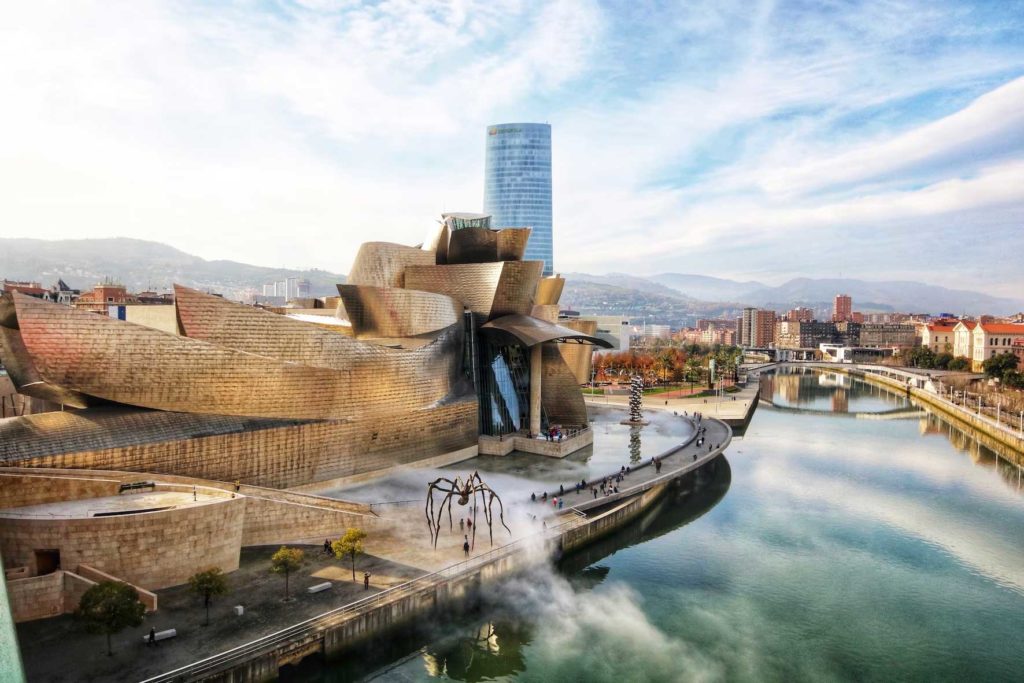 Culture and way of life in Spain
Spain, a country steeped in history and tradition, boasts a rich and diverse cultural tapestry that reflects its complex past and regional influences. This presentation will provide an overview of the culture and way of life in Spain, touching upon key aspects, including language, customs, arts, cuisine, and festivals.
Language:
Spanish is the official language of Spain, spoken by the majority of the population. However, Spain is also home to several regional languages, such as Catalan, Galician, and Basque. These languages reflect the unique identities of their respective regions and contribute to Spain's linguistic diversity.
Customs and Way of Life:
Spanish culture is known for its warm, friendly, and social nature. The importance of family and close-knit communities is deeply ingrained in the Spanish way of life. People often gather in public spaces, such as plazas, to socialize and enjoy each other's company.
The Spanish daily schedule typically includes a long midday break known as "siesta," during which many businesses close, and people return home to rest or enjoy a leisurely meal with family. Dinner is generally served late in the evening, with nightlife and socializing extending well into the night.
Arts:
Spain has a rich artistic heritage, with world-renowned painters like Diego Velázquez, Francisco Goya, and Pablo Picasso hailing from the country. Modernist architect Antoni Gaudí has left an indelible mark on Barcelona's cityscape, while literature lovers will be familiar with the works of Miguel de Cervantes, author of Don Quixote.
Flamenco, an art form originating from Andalusia, combines passionate dancing, singing, and guitar playing, and has become emblematic of Spanish culture. Classical guitar music and zarzuela, a Spanish form of operetta, are also important components of the country's artistic landscape.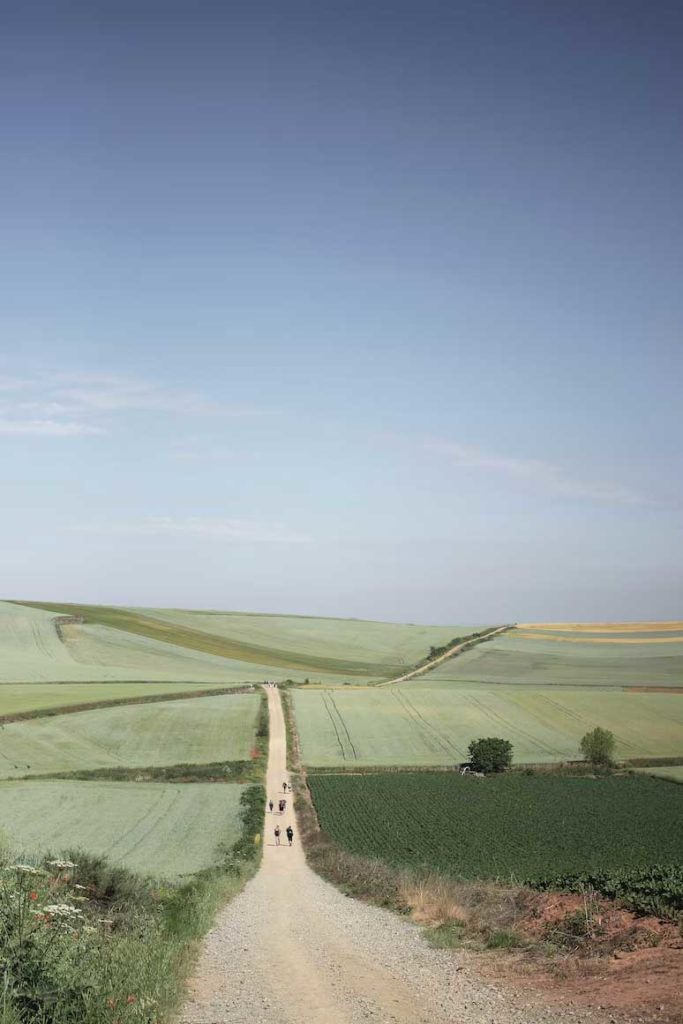 Cuisine:
Spanish cuisine is as diverse as its geography, with each region boasting its own culinary specialties. Tapas, small plates of food meant to be shared, are popular throughout the country, and paella, a rice dish with a variety of ingredients, is a quintessential Valencian creation. Spain is also famous for its cured ham, known as jamón ibérico, as well as for its world-class wines and olive oil.
Festivals:
Spain is known for its lively and colorful festivals, which often have religious or historical significance. La Tomatina in Buñol, where participants engage in a massive tomato fight, and Running of the Bulls in Pamplona are two internationally famous events. Semana Santa (Holy Week), celebrated throughout the country with processions and religious ceremonies, is another important cultural event. Local festivals, such as Las Fallas in Valencia and Feria de Abril in Seville, showcase regional customs and traditions.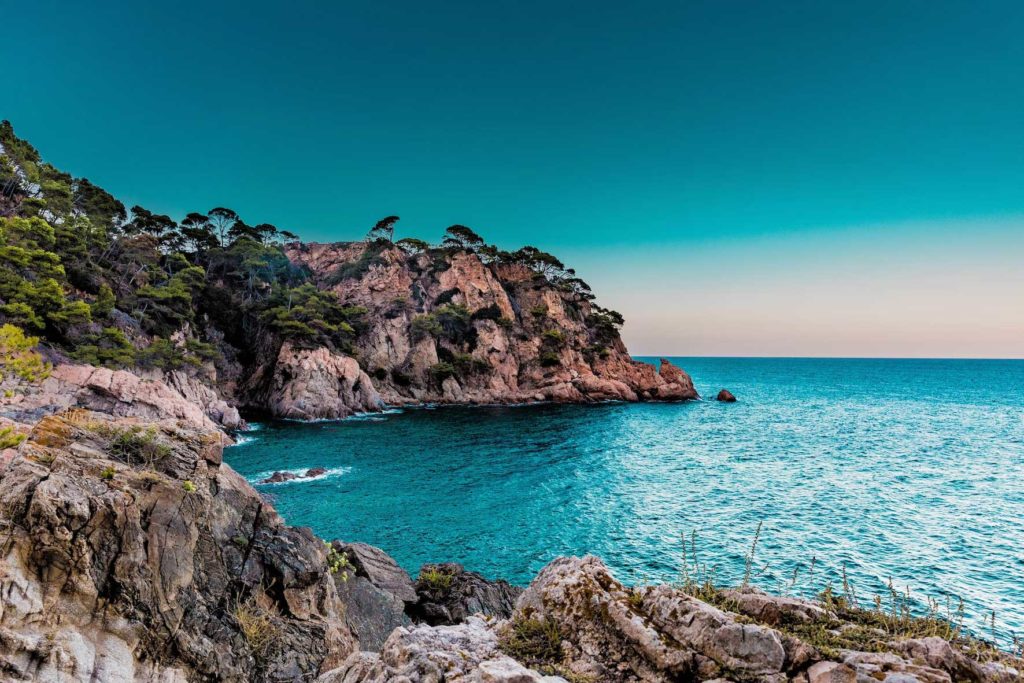 Must-See Attractions in Spain
Spain, a country known for its diverse landscapes, rich history, and vibrant culture, offers an array of must-see attractions for every traveler. Here are some of the top destinations and sights you shouldn't miss while visiting Spain.
Alhambra, Granada:
The Alhambra, a stunning palace and fortress complex in Granada, showcases the intricate architecture and artistry of the Moorish period. With its lush gardens, courtyards, and breathtaking views of the Sierra Nevada mountains, this UNESCO World Heritage Site is a true gem of Andalusian heritage.
Sagrada Família, Barcelona:
Designed by the famous architect Antoni Gaudí, the Basilica of the Sagrada Família is a marvel of modernist architecture. Although still under construction, this iconic church is a must-visit for its unique design, intricate façades, and awe-inspiring interior.
Park Güell, Barcelona:
Another masterpiece by Antoni Gaudí, Park Güell offers a whimsical and colorful experience with its mosaic-covered buildings, undulating terraces, and panoramic views of Barcelona. Wander through this enchanting park and admire Gaudí's innovative vision.
Prado Museum, Madrid:
As one of the world's premier art museums, the Prado Museum houses an extensive collection of European art, including masterpieces by Velázquez, Goya, and El Greco. Art lovers should not miss the opportunity to explore this treasure trove of Spanish and European art history.
Royal Palace, Madrid:
The Royal Palace of Madrid, the official residence of the Spanish Royal Family, is an impressive architectural and historical site. Tour the opulent rooms, marvel at the vast art collection, and enjoy the serene gardens of this regal landmark.
La Mezquita, Córdoba:
Originally a mosque and now a cathedral, La Mezquita is a testament to the architectural and cultural fusion of Islamic and Christian influences in Spain. Admire the mesmerizing arches and columns, as well as the ornate Christian chapels within this unique religious site.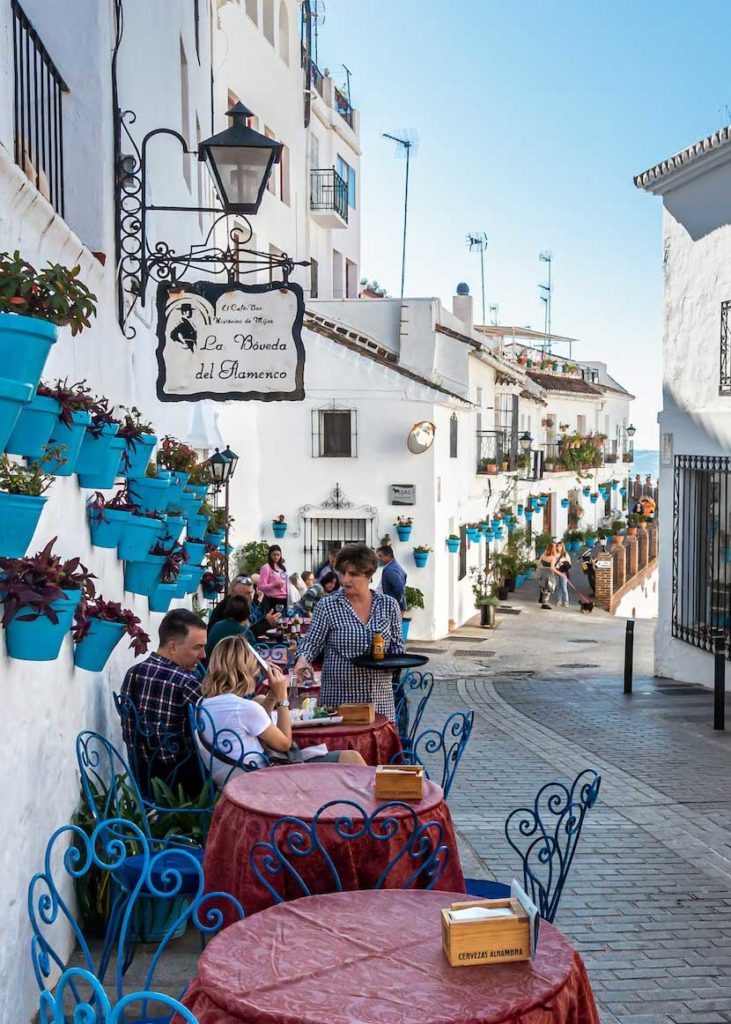 Seville Cathedral and Real Alcázar:
Seville's magnificent Cathedral, the largest Gothic church in the world, is home to the tomb of Christopher Columbus and the iconic Giralda Tower. Nearby, the Real Alcázar is a beautiful palace complex featuring stunning gardens, courtyards, and exquisite Moorish architecture.
Guggenheim Museum, Bilbao:
Designed by architect Frank Gehry, the Guggenheim Museum in Bilbao is a masterpiece of contemporary architecture. Explore its captivating exterior and impressive collection of modern and contemporary art, including works by Picasso, Warhol, and Koons.
Santiago de Compostela:
As the final destination of the Camino de Santiago pilgrimage route, the city of Santiago de Compostela is steeped in religious and cultural significance. Visit the majestic Santiago de Compostela Cathedral and wander through the city's charming old town.
The beaches of Costa del Sol and Costa Brava:
Spain's Mediterranean coastlines, including the sun-soaked Costa del Sol and the rugged Costa Brava, offer some of the best beaches in Europe. Enjoy the azure waters, golden sands, and lively coastal towns that make these regions popular holiday destinations.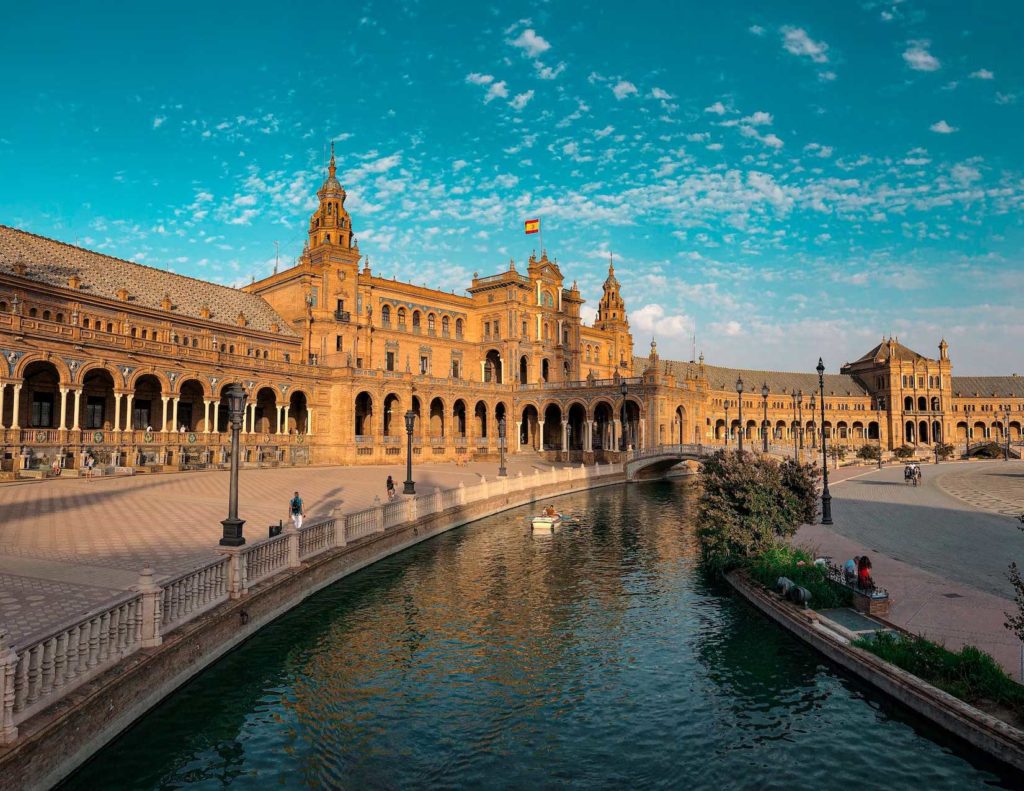 Must-do experiences in Spain
In this presentation, we will explore some of the top must-do activities that you should consider when visiting Spain.
Experience Flamenco:
Witness the passionate and mesmerizing art of flamenco in its birthplace, Andalusia. Attend a live performance at a traditional tablao or flamenco club in cities like Seville, Granada, or Madrid, and be captivated by the dancers, singers, and guitarists as they showcase this iconic Spanish art form.
Savor Spanish Tapas:
Discover the gastronomic delights of Spain by indulging in tapas, small dishes meant to be shared. Sample local specialties in bustling tapas bars across the country, from fresh seafood in Galicia to delicious pintxos in the Basque Country.
Attend La Tomatina:
Join the world's largest tomato fight at La Tomatina, an annual festival held in the town of Buñol. Get ready for a day of excitement, laughter, and plenty of tomatoes as you participate in this unique and messy event.
Run with the Bulls in Pamplona:
For the thrill-seekers, take part in the famous Running of the Bulls during the San Fermín festival in Pamplona. Test your courage as you run alongside the bulls through the city streets, or watch the spectacle from a safe distance.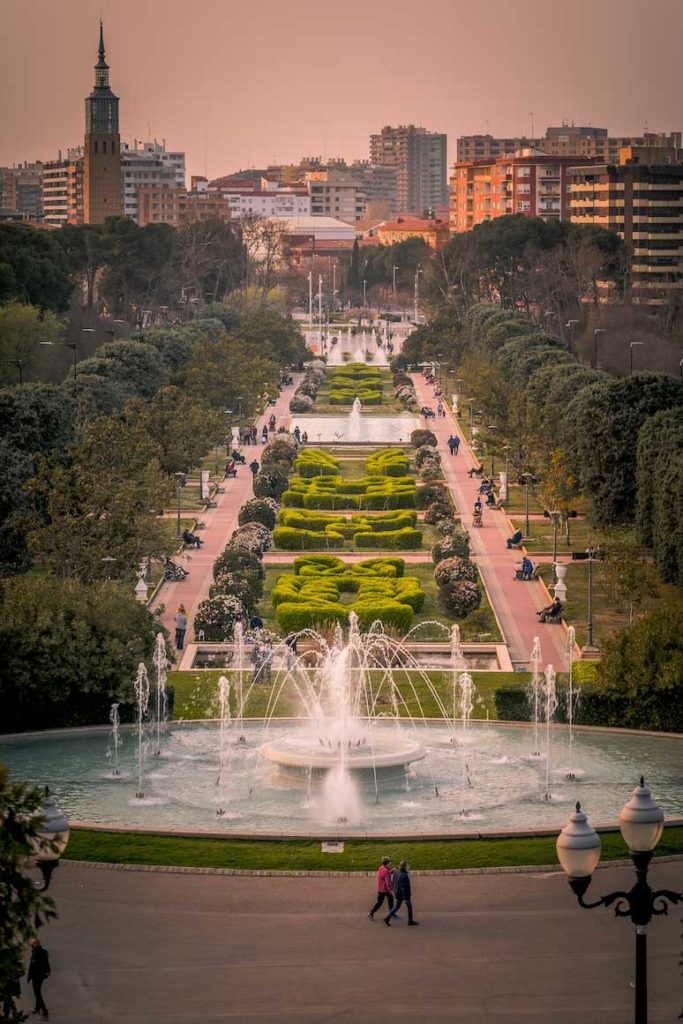 Explore the Camino de Santiago:
Embark on a spiritual journey by walking the Camino de Santiago, a network of ancient pilgrimage routes that lead to the city of Santiago de Compostela. Choose from several trails that traverse stunning landscapes, historic towns, and beautiful countryside.
Relax on Mediterranean Beaches:
Unwind on the picturesque beaches along Spain's Mediterranean coast, such as the Costa del Sol, Costa Brava, and Costa Blanca. Soak up the sun, swim in crystal-clear waters, and enjoy the vibrant atmosphere of coastal towns and resorts.
Visit Spanish Wine Regions:
Explore the world-famous wine regions of Spain, such as La Rioja, Ribera del Duero, and Penedès. Take a guided tour of vineyards and wineries, learn about the winemaking process, and savor some of the finest wines the country has to offer.
Attend a La Liga Football Match:
Experience the excitement of Spanish football by attending a La Liga match featuring top clubs like FC Barcelona, Real Madrid, or Atlético Madrid. Feel the passion and energy in the stadium as you cheer alongside the local fans.
Discover Spain's Moorish History:
Travel back in time by exploring the architectural wonders of Spain's Moorish past, such as the Alhambra in Granada, the Mezquita in Córdoba, and the Real Alcázar in Seville. These magnificent sites provide a fascinating glimpse into the country's rich history and cultural heritage.
Celebrate at a Local Festival:
Immerse yourself in Spanish culture by attending one of the country's many vibrant festivals, such as Las Fallas in Valencia, Feria de Abril in Seville, or Semana Santa (Holy Week) celebrations across the country. Enjoy the lively atmosphere, music, and traditions that make these events truly memorable.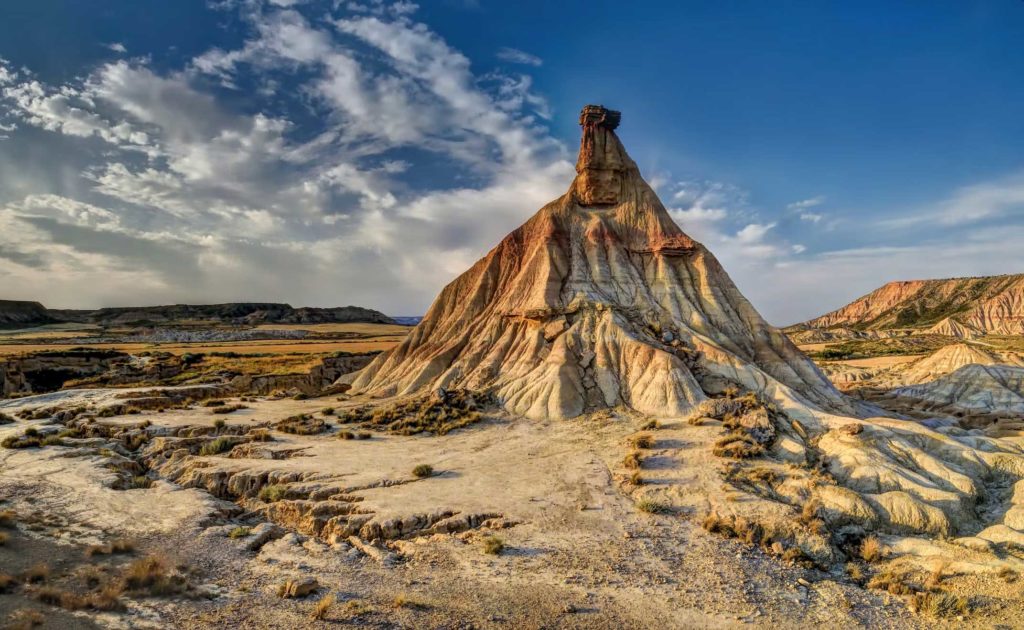 The best time to go to spain – the 4 seasons in Spain
Spain, with its diverse landscapes, vibrant cities, and rich culture, is a popular travel destination throughout the year. In this presentation, we will explore the best times to visit Spain based on factors such as weather, regional events, and personal preferences.
Spring (March to May):
Spring is an ideal time to visit Spain, as temperatures are mild, the countryside blooms, and the tourist crowds have yet to arrive. This season offers perfect weather for exploring cities, attending local festivals, and enjoying outdoor activities. Key events during spring include Semana Santa (Holy Week) and Feria de Abril in Seville.
Summer (June to August):
Summer is the peak tourist season in Spain, with sunny days, warm temperatures, and a lively atmosphere in coastal areas. Beach lovers and sunseekers will enjoy the Mediterranean coastlines of Costa del Sol, Costa Brava, and the Balearic Islands. Keep in mind that some inland cities, like Madrid and Seville, can experience extreme heat during this period.
Autumn (September to November):
Autumn is another great time to visit Spain, as temperatures remain pleasant and the tourist crowds begin to thin out. This season offers an ideal opportunity for sightseeing, hiking, and wine tasting in regions such as La Rioja and Penedès. Don't miss the chance to experience local events like La Mercè in Barcelona and the San Sebastián International Film Festival.
Winter (December to February):
Winter in Spain can be an attractive option for those looking to avoid the crowds and explore the country's cultural offerings. While temperatures can be chilly, particularly in the north, regions such as Andalusia and the Canary Islands offer milder climates. Winter is also an excellent time for skiing in the Pyrenees and Sierra Nevada mountains, as well as experiencing local celebrations like Christmas markets and the Three Kings Day parade.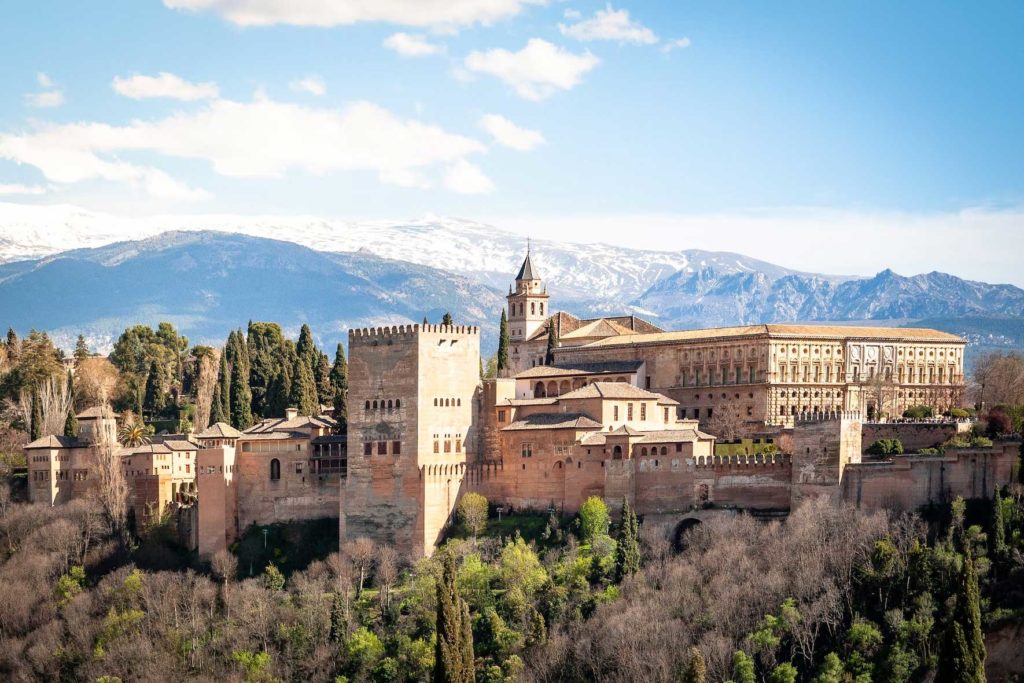 How to get around Spain
Getting around Spain is relatively easy, thanks to its well-developed transportation network. There are several options for travelers to choose from, depending on their preferences, budget, and itinerary. Here are some of the most popular ways to get around Spain:
Train
Spain has an extensive train network, operated mainly by the national railway company, Renfe. High-speed AVE trains connect major cities like Madrid, Barcelona, Valencia, and Seville, providing fast and comfortable journeys. For shorter distances and regional travel, slower and more affordable trains like Media Distancia, Regional, and Cercanías are available.
Bus
Buses are a cost-effective way to travel between cities and towns in Spain. Numerous companies, such as ALSA, Avanza, and Socibus, operate long-distance and regional routes. While bus journeys can be longer than train rides, they often serve smaller towns and offer more frequent services.
Flights
For travelers looking to cover long distances quickly, domestic flights can be a convenient option. Spain has numerous airports, with major cities like Madrid, Barcelona, and Bilbao serving as hubs for airlines like Iberia, Air Europa, and low-cost carriers like Ryanair and Vueling. Keep in mind that factoring in airport transit and security, flying may not always be the fastest option for shorter distances.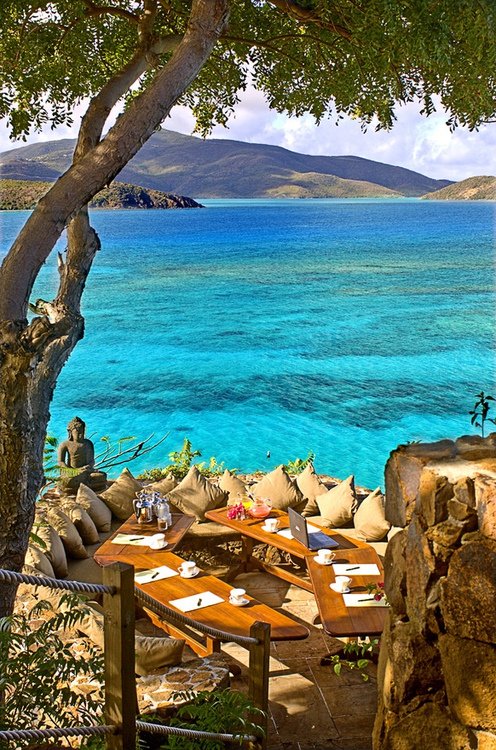 Car Rental
Renting a car offers flexibility and freedom to explore Spain at your own pace. Numerous car rental companies are available at airports and in city centers, offering a range of vehicles to suit your needs. Keep in mind that driving in Spain requires a valid driver's license, and an International Driving Permit may be necessary for non-European visitors. Remember to familiarize yourself with local driving rules and regulations before hitting the road.
Ridesharing and Taxis
Ridesharing services like Uber and Cabify operate in some Spanish cities, offering a convenient way to get around. Traditional taxis are also widely available and can be hailed on the street or booked through local taxi apps. Although taxis and ridesharing services can be more expensive than public transportation, they provide a comfortable and convenient option for door-to-door travel.
Public Transportation
Major cities like Madrid, Barcelona, Valencia, and Bilbao have efficient public transportation systems, including metros, trams, and buses. Travelers can purchase single tickets or multi-day passes, depending on their needs. Public transportation is an affordable and environmentally friendly way to explore urban areas in Spain.
Biking and Walking
Many Spanish cities, such as Barcelona, Valencia, and Seville, have embraced cycling as a mode of transportation, offering bike-sharing programs and dedicated bike lanes. Biking can be an enjoyable and eco-friendly way to explore these cities. Additionally, walking is an excellent way to discover the charm of Spain's historic city centers, neighborhoods, and pedestrian zones.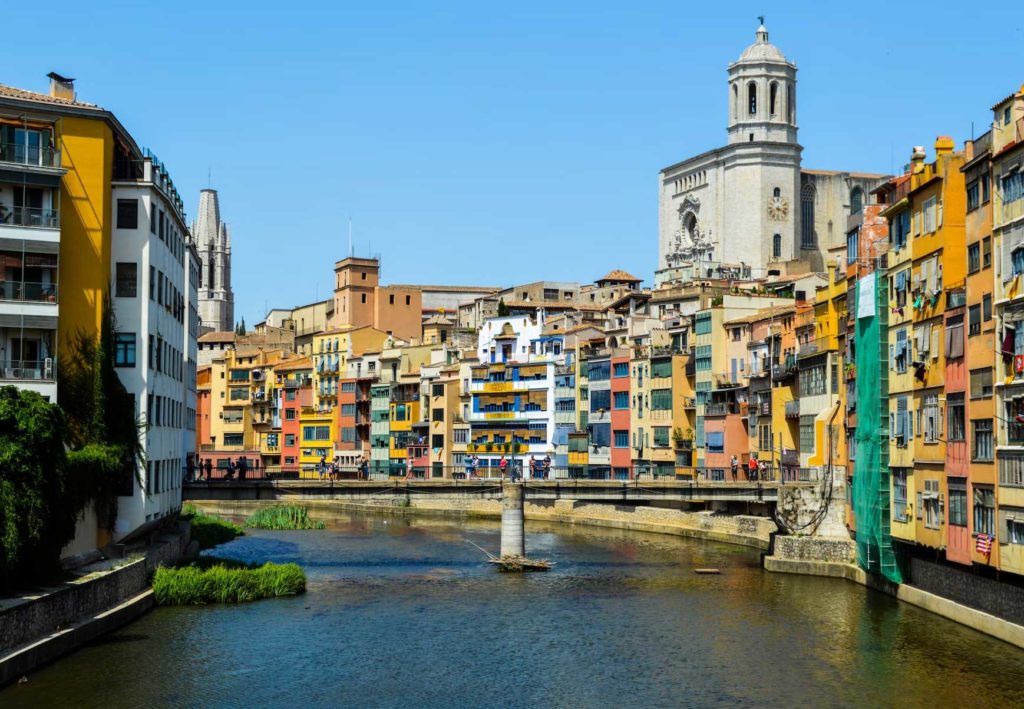 The iconic and most luxurious hotels of Spain
Spain boasts a variety of luxurious and iconic hotels that offer exceptional accommodations, world-class service, and unique experiences. Here are some of the most renowned and prestigious hotels in the country:
Hotel Ritz, Madrid (Mandarin Oriental Ritz, Madrid)
Originally opened in 1910, the historic Hotel Ritz is an iconic landmark in Madrid. Now managed by Mandarin Oriental, the hotel has undergone extensive renovations while preserving its classic Belle Époque style. It offers luxurious rooms, fine dining, and a prime location near the Prado Museum and Retiro Park.
Hotel Alfonso XIII, Seville
This opulent hotel, built in 1928 for the Ibero-American Exposition, is a prime example of Andalusian architecture. Hotel Alfonso XIII offers elegant rooms, beautiful gardens, and a stunning central courtyard. It is conveniently located near Seville's main attractions, such as the Real Alcázar and the Cathedral.
Hotel Marqués de Riscal, La Rioja
Designed by world-renowned architect Frank Gehry, Hotel Marqués de Riscal is a striking, contemporary hotel located in the heart of Spain's wine country. The hotel features luxurious accommodations, a Michelin-starred restaurant, and a relaxing spa, making it the perfect retreat for wine enthusiasts and design aficionados.
La Mamounia, Granada
Set within the walls of the Alhambra, La Mamounia is a luxurious hotel offering stunning views of the historic palace and the city of Granada. This elegant hotel boasts exquisite Moorish design, lavish rooms, and a serene spa, providing an unforgettable experience steeped in history and luxury.
Belmond La Residencia, Mallorca
Nestled in the picturesque village of Deià, Belmond La Residencia is a luxurious hotel set amidst lush gardens and olive groves. This charming property offers stunning views of the Tramuntana Mountains, spacious suites, and a range of amenities, including an award-winning spa, fine dining, and an art gallery.
Hotel Arts, Barcelona
Located on the Mediterranean waterfront, Hotel Arts is a modern, luxurious hotel in Barcelona. This iconic high-rise hotel offers stylish accommodations, fine dining at its Michelin-starred restaurant, and a stunning infinity pool with panoramic views of the city.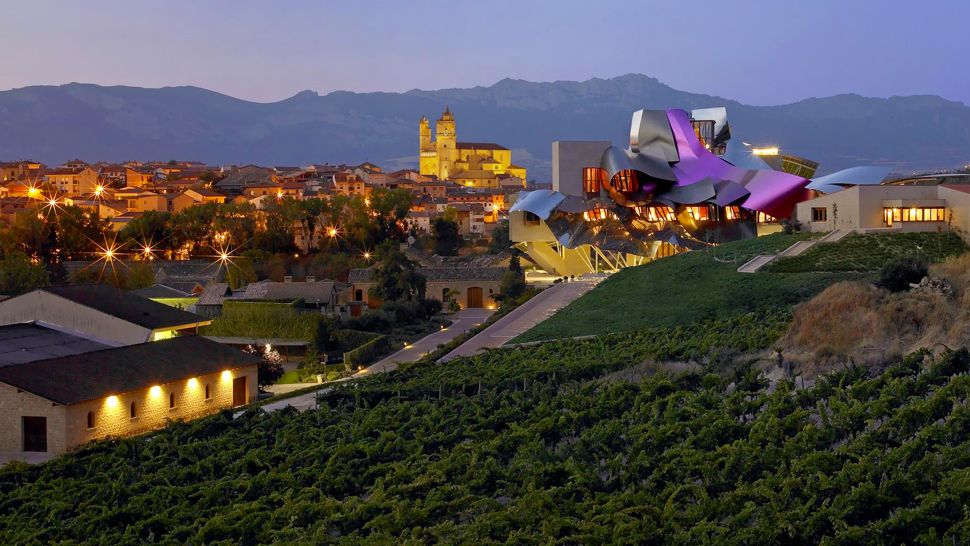 The Westin Palace, Madrid
Situated in the heart of Madrid, The Westin Palace is an elegant, historic hotel that has welcomed guests since 1912. The hotel features luxurious rooms and suites, a grand stained-glass dome, and a prime location near the city's most famous museums and attractions.
Ibiza Gran Hotel, Ibiza
The Ibiza Gran Hotel is a luxury resort located on the waterfront in Ibiza Town. Offering stunning views of the Mediterranean Sea and Dalt Vila, this hotel features contemporary design, spacious suites, a relaxing spa, and easy access to Ibiza's famed nightlife.
Finca Cortesin, Costa del Sol
Located between Marbella and Sotogrande, Finca Cortesin is a luxurious resort set amidst the beautiful Andalusian countryside. The property offers elegant accommodations, an award-winning spa, championship golf course, and Michelin-starred dining, making it the perfect retreat for relaxation and indulgence.
SHA Wellness Clinic, Alicante
This world-renowned wellness resort, located near the town of Altea, offers a unique combination of luxury accommodations, cutting-edge health and wellness programs, and a serene setting. Guests can indulge in personalized treatments, healthy cuisine, and stunning views of the Mediterranean coast.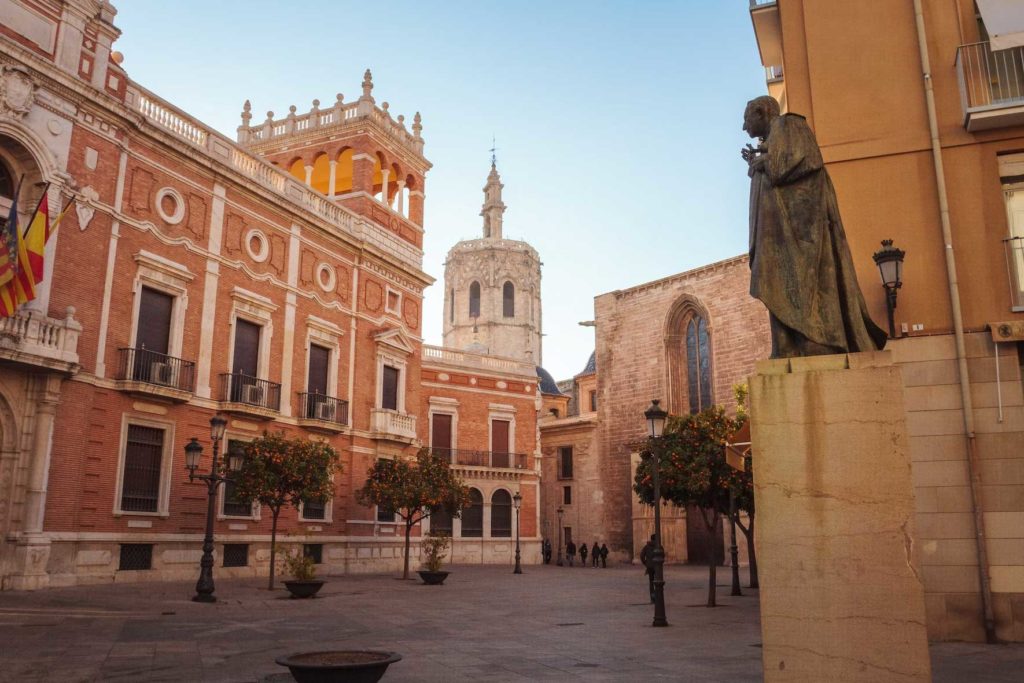 Food and drinks in Spain
Food specialties in Spain
Spain is a culinary paradise, renowned for its diverse and flavorful cuisine. Each region boasts its own unique gastronomic traditions and specialties that reflect the local culture, history, and geography. In this presentation, we will explore some of the most iconic food specialities from various regions of Spain.
Andalusia
The southern region of Andalusia is the birthplace of tapas, small dishes meant to be shared. Savor classic tapas like gazpacho (cold tomato soup), salmorejo (thick tomato and bread soup), and pescaíto frito (fried fish), while enjoying the region's famous sherry wines. Andalusia is also known for its delicious cured hams, such as jamón ibérico and jamón serrano.
Basque Country
The Basque Country, located in northern Spain, is famous for its pintxos (pronounced "pinchos"), small bites served on slices of bread or skewers. Traditional pintxos include gilda (anchovy, olive, and pepper skewer), txistorra (spicy Basque sausage), and bacalao al pil-pil (salt cod with garlic and olive oil). The region is also home to several Michelin-starred restaurants, making it a top destination for food lovers.
Catalonia
Catalonia, with Barcelona as its capital, offers a rich culinary heritage that combines Mediterranean flavors with innovative techniques. Some popular Catalan dishes are pa amb tomàquet (bread rubbed with tomato, garlic, and olive oil), escalivada (roasted eggplant and peppers), and fideuà (a noodle-based cousin of paella). Don't miss the opportunity to try the region's signature sparkling wine, cava.
Galicia
Located in the northwest corner of Spain, Galicia is known for its fresh seafood, including pulpo a la gallega (Galician-style octopus), percebes (gooseneck barnacles), and empanada de zamburiñas (scallop-filled pastry). Pair these dishes with a glass of the region's famous white wine, Albariño.
Madrid
The cosmopolitan city of Madrid offers a diverse array of culinary delights, with influences from all over Spain. Must-try dishes include bocadillo de calamares (fried calamari sandwich), cocido madrileño (a hearty chickpea stew), and churros con chocolate (fried dough sticks served with thick hot chocolate).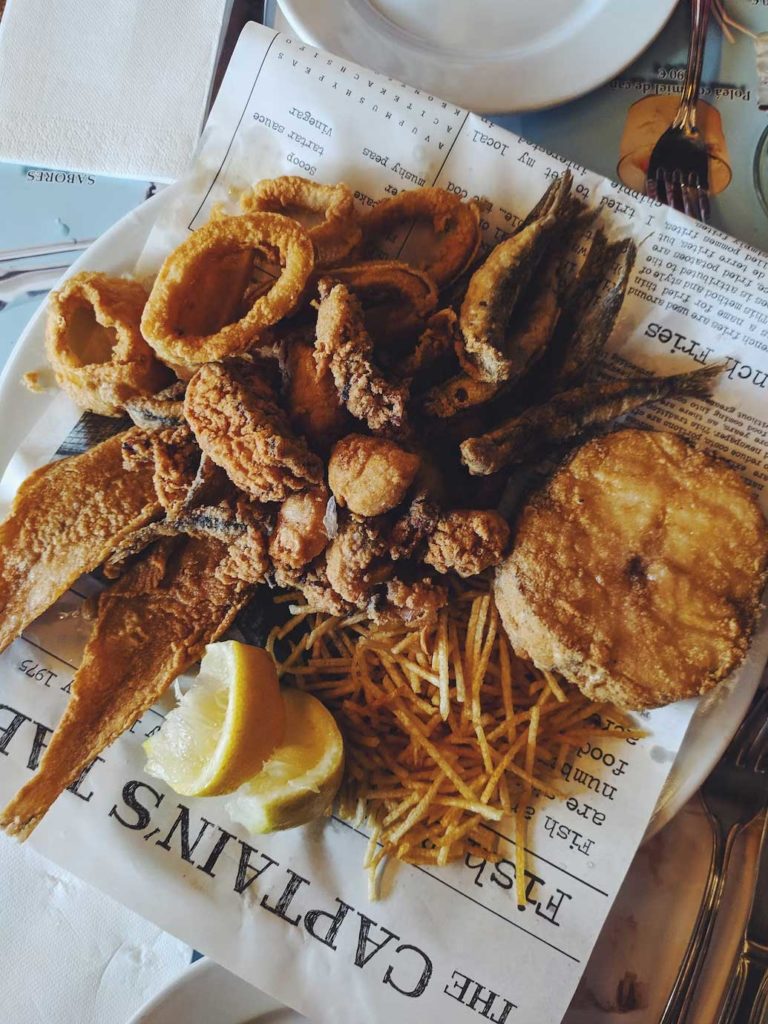 Valencia
Valencia, located on the Mediterranean coast, is the birthplace of Spain's most famous dish: paella. This iconic rice dish is traditionally prepared with saffron, rabbit, chicken, and various vegetables. Other regional specialties include horchata (a refreshing drink made from tiger nuts) and fideuà, a noodle-based variation of paella.
La Rioja
Famed for its world-class wines, La Rioja also offers a range of delicious regional dishes. Some favorites are patatas a la riojana (potatoes with chorizo), bacalao a la riojana (salt cod with peppers and tomatoes), and menestra de verduras (a vegetable stew). Be sure to pair your meal with one of the region's exceptional red wines.
Extremadura
The region of Extremadura, located in western Spain, is known for its rich and flavorful cuisine. Highlights include migas (fried breadcrumbs with garlic and chorizo), gazpacho extremeño (a tomato-based soup), and the region's famous jamón ibérico de bellota (acorn-fed Iberian ham). The local cheeses, such as Torta del Casar and Queso de la Serena, are also not to be missed.
Asturias
Asturias, a region in northern Spain, is famous for its hearty dishes and natural cider. Indulge in fabada asturiana (a bean and meat stew), cachopo (breaded and fried meat filled with cheese and ham), and quesu Cabrales (a pungent blue cheese). Don't forget to try sidra, the region's traditional cider, which is poured from a height to aerate and enhance its flavor.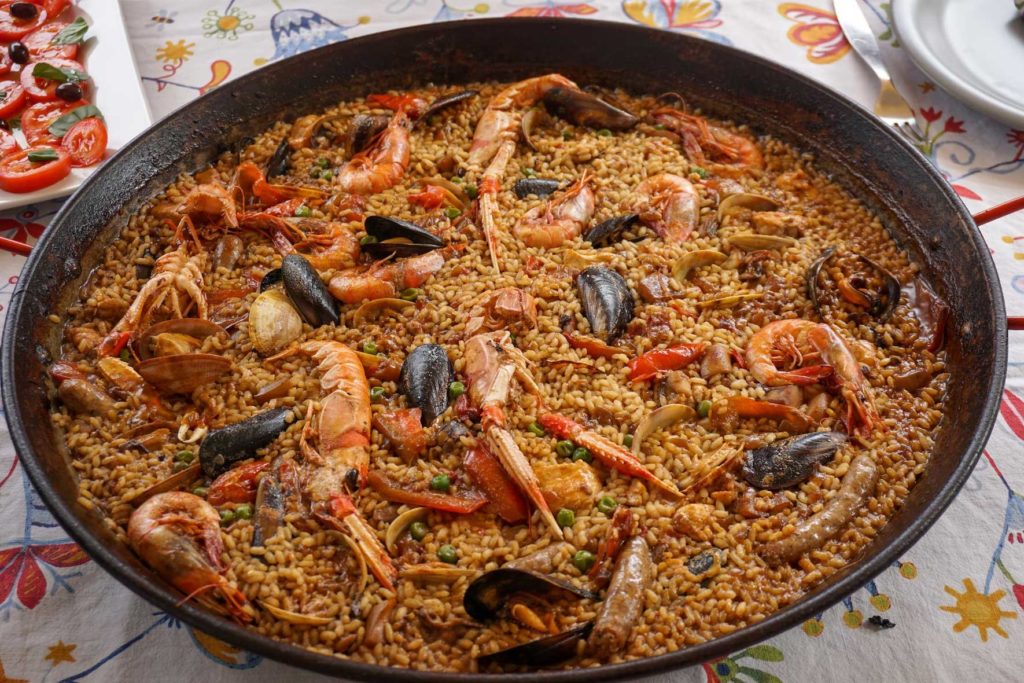 Canary Islands
The Canary Islands, an archipelago off the coast of northwestern Africa, boasts a unique culinary scene influenced by Spanish, African, and Latin American flavors. Sample dishes like papas arrugadas (wrinkled potatoes served with mojo sauce), almogrote (a cheese and pepper spread), and ropa vieja (a meat and vegetable stew). The islands also produce delicious tropical fruits and local wines.
Balearic Islands
The Balearic Islands, situated in the Mediterranean Sea, offer a blend of Spanish and Mediterranean flavors. Some popular dishes include sobrasada (a soft and spicy sausage), tumbet (a vegetable and potato casserole), and ensaimada (a spiral-shaped pastry). The islands are also known for their seafood dishes, like caldereta de llagosta (lobster stew).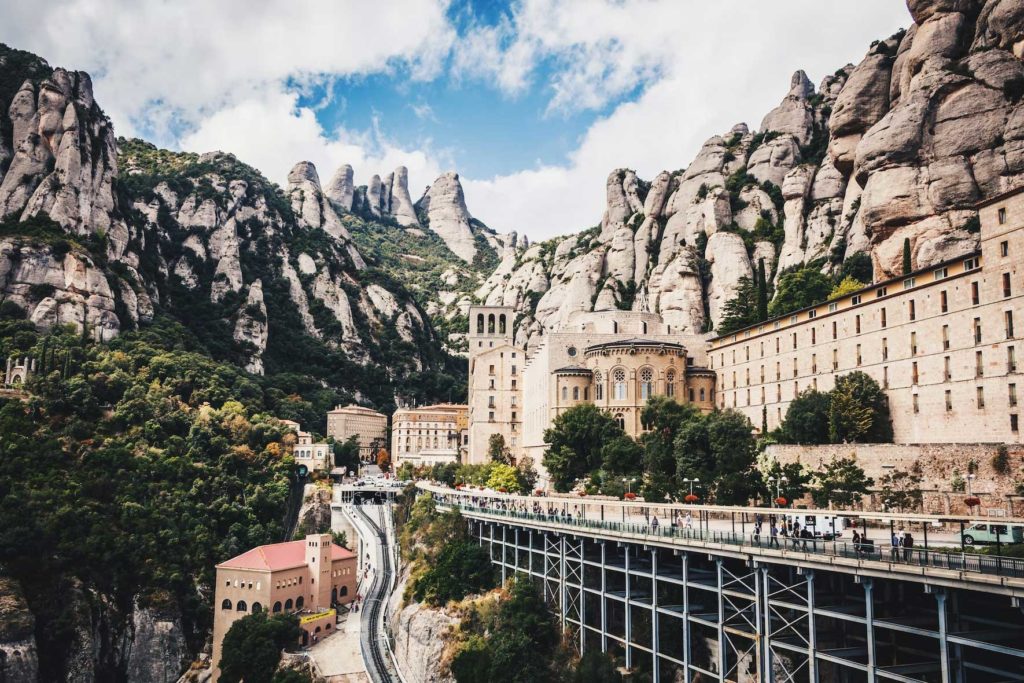 Drinks to try in Spain
Spain is not only famous for its diverse cuisine but also its wide variety of traditional drinks. From world-renowned wines and refreshing beers to vibrant spirits and unique regional beverages, there is something to suit every palate. In this presentation, we will explore some of the most iconic drinks from across Spain, showcasing the country's rich and varied drinking culture.
Wine:
Spain is the third-largest wine producer in the world and is home to many renowned wine regions, each offering distinct flavors and grape varieties. Some of the most famous regions include:
a. Rioja: Known for its robust red wines made primarily from the Tempranillo grape.
b. Ribera del Duero: Producing full-bodied red wines, mainly from the Tinto Fino grape.
c. Priorat: Renowned for its powerful red wines crafted from Garnacha and Cariñena grapes.
d. Rías Baixas: Celebrated for its crisp and aromatic white wines made from the Albariño grape.
e. Jerez: The birthplace of sherry, a fortified wine produced in various styles, from dry Fino to sweet Pedro Ximénez.
Cava:
Cava is Spain's signature sparkling wine, primarily produced in the Catalonia region. Made using the traditional method (similar to Champagne), Cava features a refreshing and crisp taste, perfect for celebrations or as an aperitif.
Beer:
Spain has a thriving beer culture, with popular domestic brands like Estrella Damm, Mahou, and San Miguel. The country also boasts a growing craft beer scene, with breweries experimenting with unique flavors and styles.
Sangria:
This popular Spanish beverage is a refreshing mix of red wine, fruit, and sometimes a splash of brandy or other spirits. Served chilled, Sangria is a quintessential summer drink enjoyed throughout the country.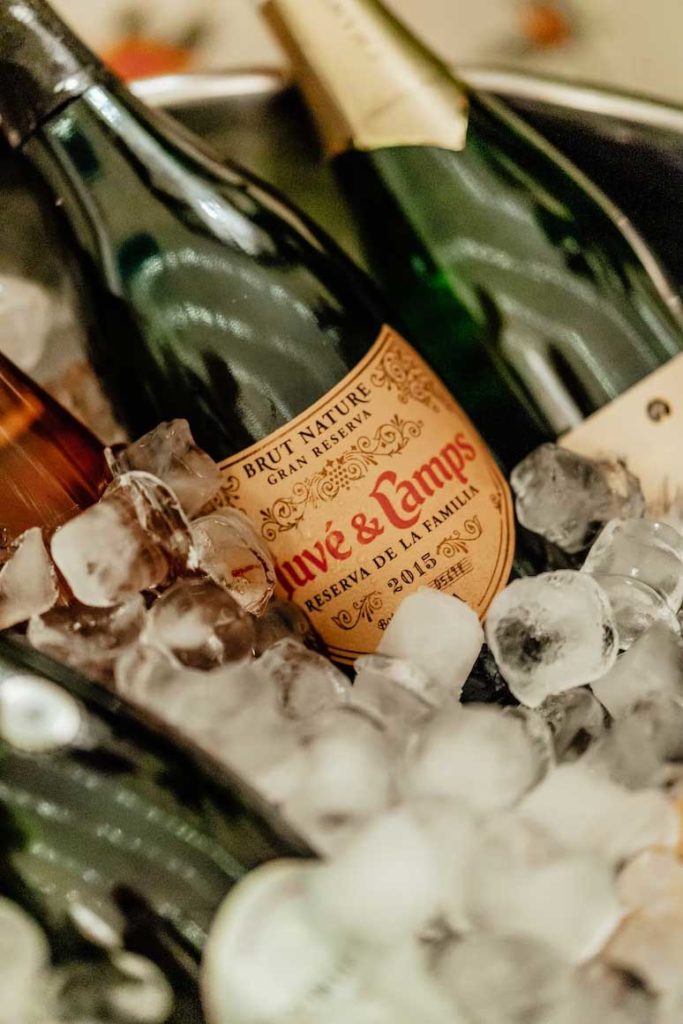 Sidra (Cider):
Produced primarily in the northern region of Asturias, Spanish cider is a tart and slightly funky beverage made from fermented apples. Traditionally poured from a height to aerate the drink, Sidra is a beloved part of Asturian culture.
Vermouth:
Vermouth, a fortified wine flavored with botanicals, has experienced a resurgence in Spain, particularly in cities like Madrid and Barcelona. Spanish vermouth is often enjoyed as an aperitif, served on the rocks with a slice of orange and an olive.
Horchata:
Originating from Valencia, Horchata is a refreshing, non-alcoholic drink made from tiger nuts, water, and sugar. With a slightly sweet and creamy taste, Horchata is perfect for cooling down on hot summer days.
Sherry:
Produced in the Jerez region of Andalusia, Sherry is a fortified wine that comes in various styles, from the dry and crisp Fino to the rich and sweet Pedro Ximénez. Sherry plays a significant role in Spanish drinking culture and is often enjoyed with tapas.
Spirits:
Spain is also known for its spirits, such as brandy, particularly from the region of Jerez. The country also produces gin, with the island of Menorca being home to the famous Xoriguer Gin.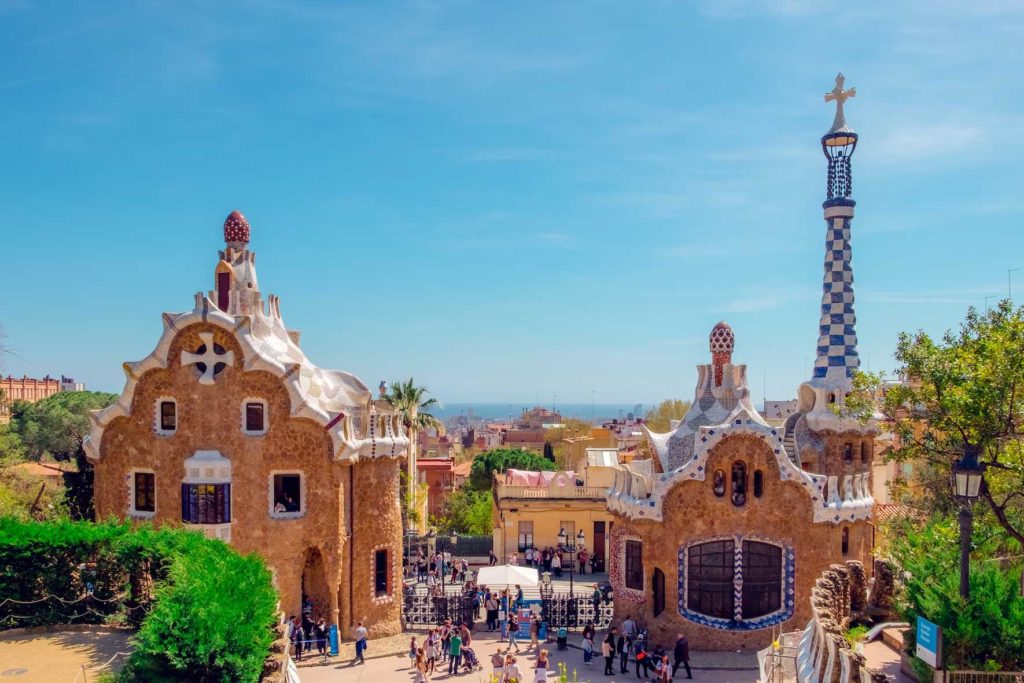 The best restaurants in Spain
Quique Dacosta Restaurant
Located near Valencia, this three Michelin-starred restaurant is named after its chef, Quique Dacosta. It is known for its innovative cuisine and its use of local ingredients, highlighting Mediterranean gastronomy.
Sant Pau
Run by Carme Ruscalleda, the only woman in Spain to have earned three Michelin stars, Sant Pau is located in Sant Pol de Mar, Catalonia. This restaurant is known for its refined Catalan cuisine and artistically presented dishes.
Mugaritz
This two-Michelin-starred restaurant, located in Errenteria, near San Sebastian, is run by chef Andoni Luis Aduriz. Mugaritz is famous for its creative and avant-garde cuisine that pushes the boundaries of gastronomy.
ABaC Restaurant
Located in Barcelona, ABaC is run by Jordi Cruz, the youngest Spanish chef to receive a Michelin star. The restaurant is known for its modern Catalan cuisine and visually stunning dishes.
DiverXO
DiverXO, located in Madrid, is the only restaurant in Spain to have received three Michelin stars. Chef David Muñoz is known for his bold and creative fusion cuisine, blending Asian and Mediterranean flavors.
El Celler de Can Roca
This family restaurant, located in Girona, has been voted one of the best restaurants in the world. The Roca brothers – Joan, Josep and Jordi – run this establishment, offering contemporary Catalan cuisine and exceptional food and wine pairings.
Arzak
Located in San Sebastian, Arzak is run by renowned Basque chef Juan Mari Arzak and his daughter Elena. This three Michelin-starred restaurant is known for its inventive Basque cuisine and visually impressive dishes.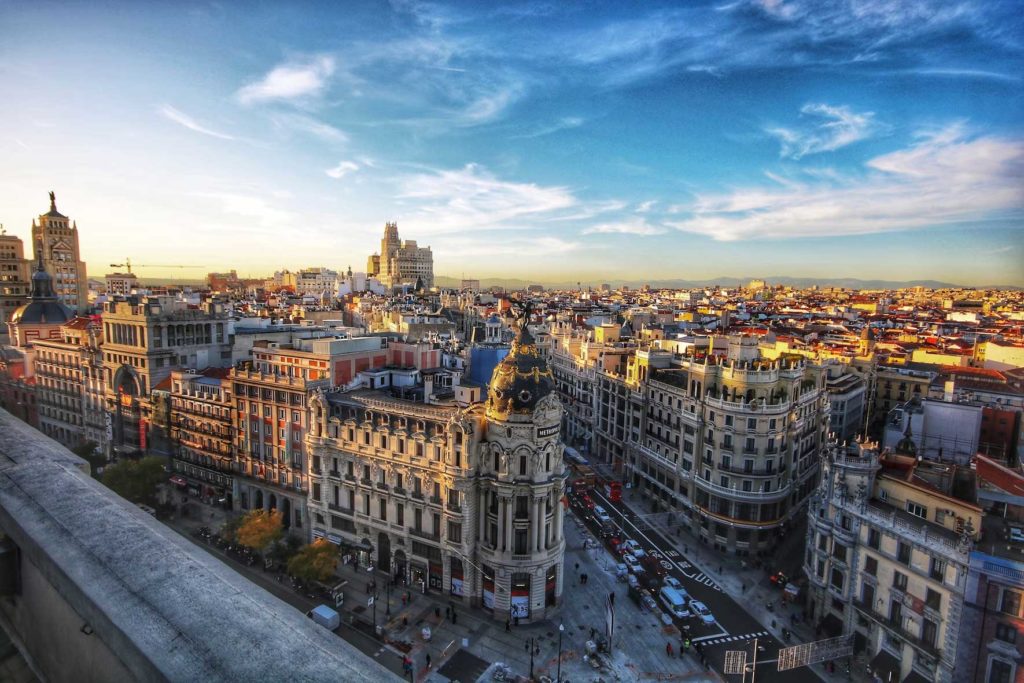 Taxes, service charges and tipping in Spain
In Spain, the Value Added Tax (VAT) or "Impuesto sobre el Valor Añadido" (IVA) is applied to most goods and services, including shopping and dining. As of September 2021, there are three main VAT rates in Spain:
General rate: 21% applied to most goods and services.
Reduced rate: 10% applied to certain goods and services, such as food (excluding alcoholic beverages), non-alcoholic beverages, water, and some cultural events.
Super-reduced rate: 4% applied to essential goods, such as bread, milk, cheese, eggs, fruits, and vegetables.
Please note that these rates may have changed since the information is from September 2021.
When dining out, the VAT is typically included in the menu prices, so you don't need to worry about any additional taxes being added to your bill. However, it's a good idea to double-check if the prices include IVA or not. If they don't, you'll need to factor in the additional 10% tax for food and non-alcoholic beverages when calculating your total bill.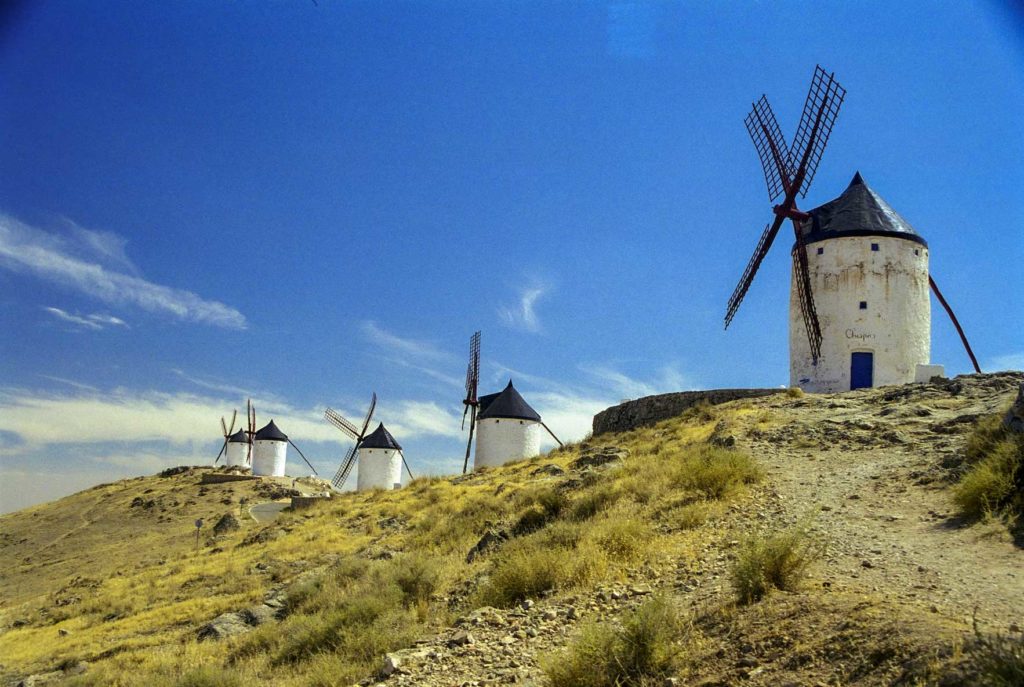 Regarding service charges, it is not common for restaurants in Spain to automatically add a service charge to the bill. However, some establishments, particularly in tourist areas, may include a service charge. It's essential to check your bill for any added service charges before leaving a tip.
Tipping in Spain is not obligatory, and it's less customary than in some other countries, like the United States. However, if you receive good service, it's acceptable to leave a small tip, usually rounding up the bill or leaving around 5-10% of the total amount. In bars and cafés, tipping is less common, but you can leave some small change if you wish. Remember that tipping is at your discretion and should be based on the quality of the service you receive.
When shopping in Spain, the VAT is usually included in the price tag of the products. Keep in mind that non-European Union residents may be eligible for a tax refund on purchases made in Spain if they meet specific requirements. To claim a tax refund, look for stores displaying a "Tax-Free Shopping" sign and ask for a tax-free form when making a purchase. You will need to present this form, along with your passport and receipts, at the customs office when leaving the European Union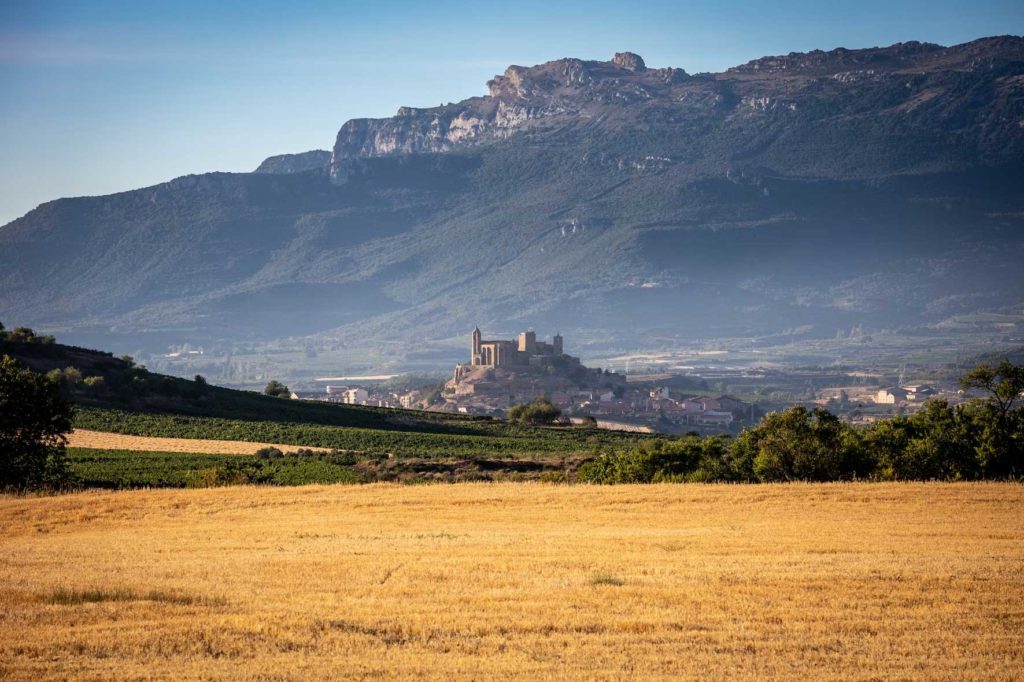 Safety and security in Spain
Spain is generally considered a safe country for both tourists and residents. It consistently ranks high in the Global Peace Index and is known for its low crime rates. However, like in any other country, it is essential to be aware of your surroundings and take necessary precautions.
While violent crime is relatively rare in Spain, petty crime, such as pickpocketing and bag-snatching, can be an issue in crowded areas and tourist hotspots. To minimize the risk, avoid carrying large amounts of cash, keep your belongings secure, and stay vigilant, especially in crowded places like public transportation and popular attractions.
Public transportation in Spain is generally safe and reliable. However, it is essential to be cautious and aware of potential pickpockets, especially in crowded buses or metro stations. When using taxis, ensure they are official and use a meter. If driving, follow local traffic laws and avoid leaving valuables visible in parked vehicles.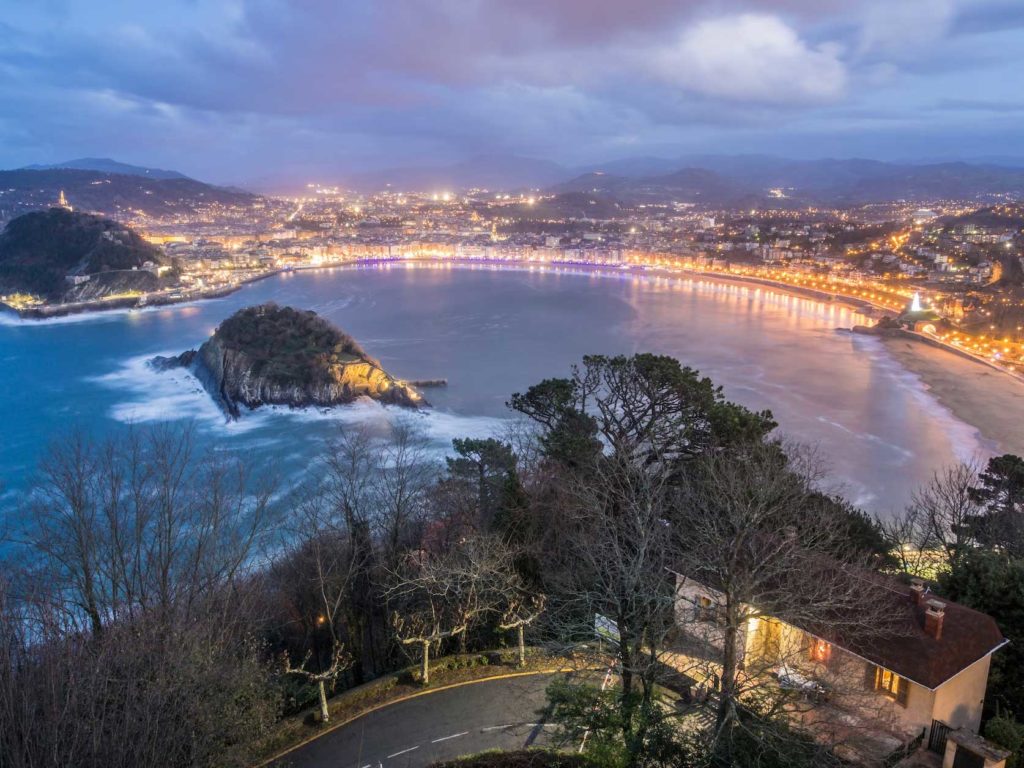 Final Tips for Travelers:
Keep your passport and valuables secure in a hotel safe or money belt.
Avoid displaying expensive items or large sums of cash in public.
Use ATMs in well-lit, busy areas and be cautious of potential skimming devices.
Stay informed about local news, events, and potential protests.
Familiarize yourself with emergency numbers, such as 112 for general emergencies and 061 for medical emergencies.
Follow local customs and laws, including respecting dress codes and alcohol consumption.
Electrical outlets: Spain uses Type F and Type C electrical outlets with a standard voltage of 230V and a frequency of 50Hz. Bring appropriate adapters for your electronic devices.
Emergency numbers: Familiarize yourself with local emergency numbers, such as 112 for general emergencies and 061 for medical emergencies.
Travel insurance: Ensure you have comprehensive travel insurance that covers medical expenses, lost luggage, and trip cancellations or delays.
–
Check our other travel guides.