A weekend in Mont Tremblant, Canada
November 15, 2023
Welcome to Mont Tremblant, a mesmerizing destination nestled in the Laurentian Mountains of Quebec, Canada. Known for its year-round outdoor activities, vibrant pedestrian village, and stunning natural beauty, this premier resort town offers an unforgettable experience for travelers seeking adventure, relaxation, and gastronomic delights.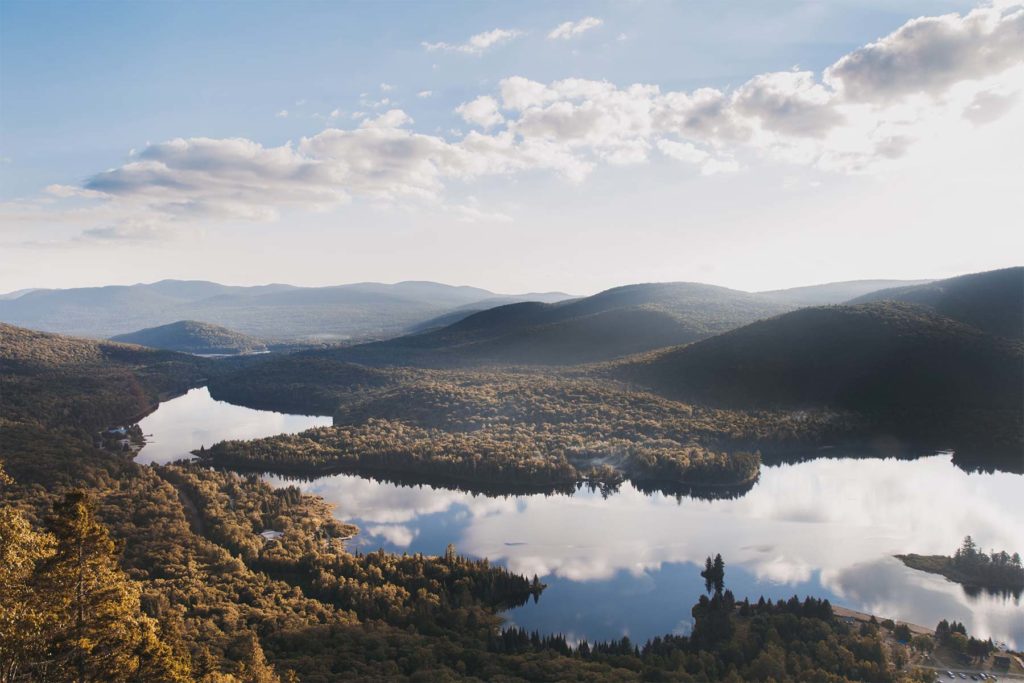 Getting There
Mont Tremblant is easily accessible by car or plane, with Mont Tremblant International Airport just 35 minutes from the resort. Direct flights from Toronto and New York make it a convenient escape for weekend travelers. Once you arrive, the town's pedestrian-friendly layout and efficient shuttle services make getting around a breeze.
Top 5 Activities to do in Mont Tremblant
Mont Tremblant Ski Resort
As one of North America's top ski destinations, Mont Tremblant Ski Resort offers over 100 trails spread across four distinct slopes. Whether you're a seasoned skier or a beginner, you'll find the perfect challenge amidst its breathtaking alpine scenery. With state-of-the-art lift systems and a charming village at the base, it's not just about the skiing; it's about the entire winter wonderland experience.
Scandinave Spa Mont-Tremblant
After a day on the slopes, unwind at the Scandinave Spa Mont-Tremblant. Nestled in the heart of the forest along the Diable River, this Nordic-inspired oasis offers a unique thermal spa experience. Enjoy a cycle of hot baths, refreshing rinses, and rest to rejuvenate your body and mind in a tranquil setting.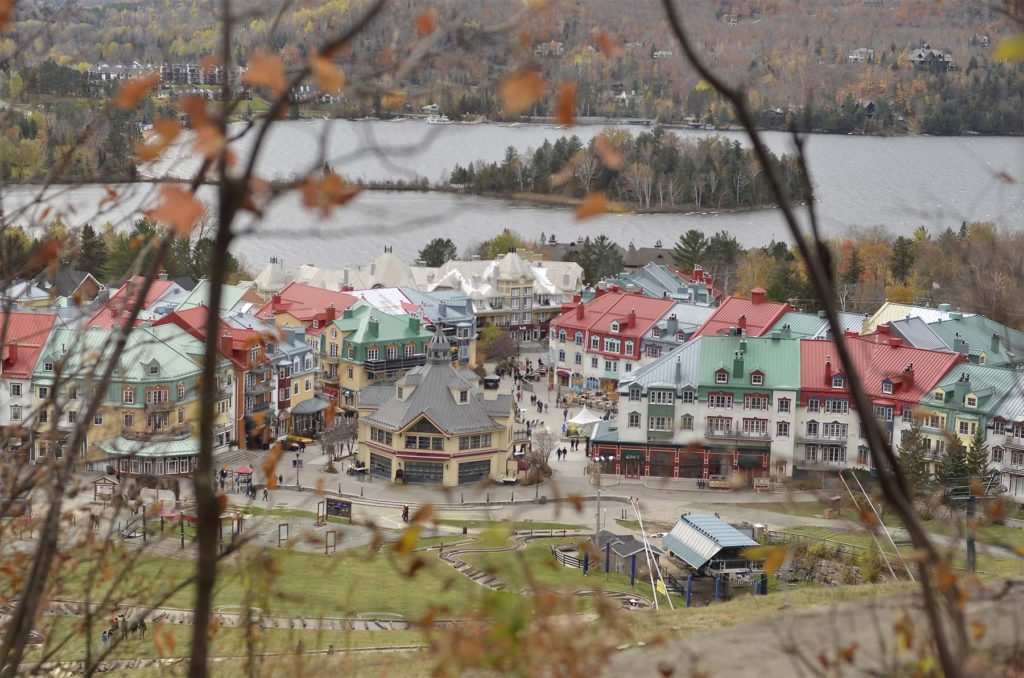 Domaine Saint-Bernard
This 1,500-acre protected park is a haven for nature lovers. Hike through picturesque trails, observe diverse wildlife, or stargaze at the Velan astronomy pavilion. Domaine Saint-Bernard offers an immersive nature experience that will leave you feeling refreshed and connected to the earth.
Circuit Mont Tremblant
For adrenaline junkies, the Circuit Mont Tremblant is a must-visit. This world-class motor racing circuit has seen some of the greatest names in racing grace its pavement. Experience the thrill of driving on this legendary track with a professional instructor or watch one of their exciting races.
Aventures Parc Mont-Tremblant
This adventure park offers a range of exciting activities, from ziplining and rock climbing to hiking and stand-up paddleboarding. It's the perfect place for families and adventure-seekers looking for fun and excitement amidst beautiful natural surroundings.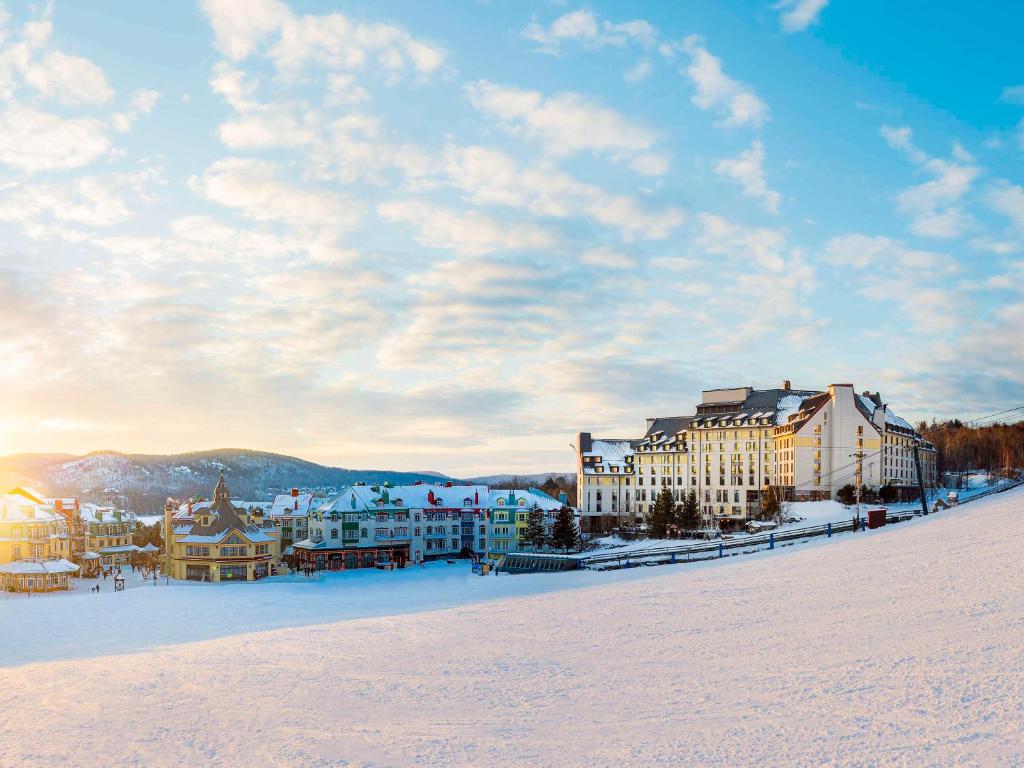 Top 3 Luxury Hotels in Mont Tremblant
Fairmont Tremblant
This luxury hotel boasts an exceptional location at the foot of the majestic Laurentian peaks. With its impeccable service, sumptuous cuisine, and extensive health club and spa facilities, Fairmont Tremblant offers an unrivaled experience for travelers seeking comfort and elegance.
Hotel Quintessence
This boutique hotel offers an intimate retreat with breathtaking views of Lake Tremblant. The suites feature stone fireplaces, private balconies, and deep-soaking tubs. With its award-winning restaurant and wine bar, the Hotel Quintessence ensures a luxurious stay that pampers all your senses.
Le Westin Resort & Spa
Located in the heart of the pedestrian village, this hotel offers well-appointed rooms and suites with kitchenettes, fireplaces, and balconies. Its wellness amenities, including a fitness center, outdoor pool, and full-service spa, provide a rejuvenating retreat after a day of outdoor adventures.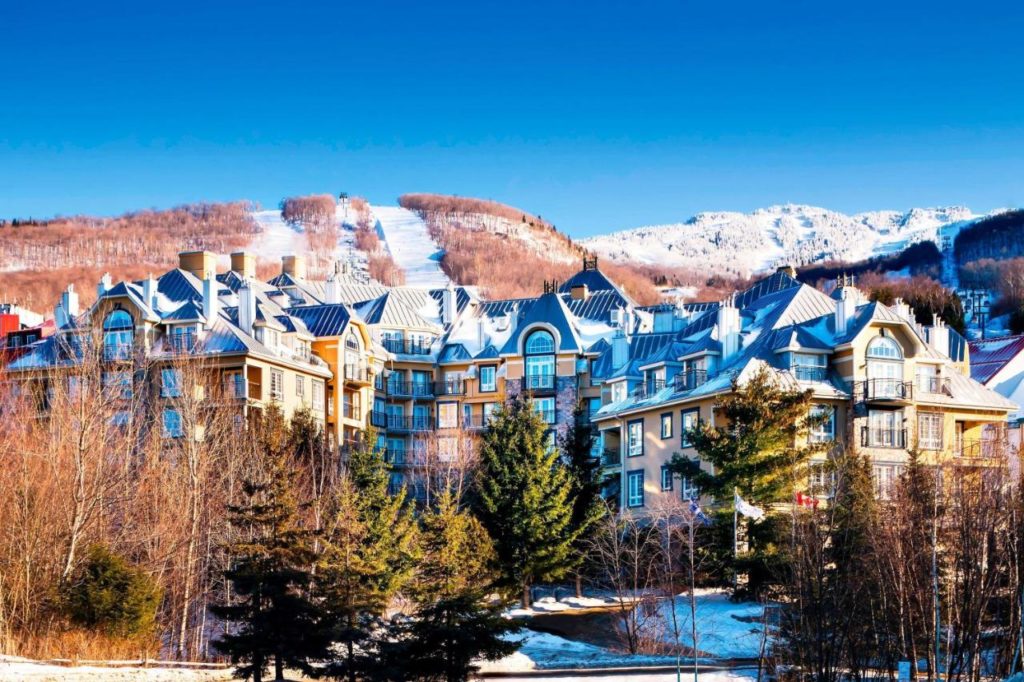 Top 3 Restaurants to try in Mont Tremblant
Le Cheval de Jade
Le Cheval de Jade is a French restaurant that offers a culinary journey reminiscent of the finest Parisian bistros. The menu, carefully curated by Chef Olivier Tali, emphasizes classic French cuisine with a modern twist. Chef Tali, who hails from France, brings authentic flavors to his dishes, using locally sourced ingredients to ensure freshness and quality. The restaurant is famous for its mouth-watering dishes such as duck confit, escargots, and an impressive selection of French wines. The atmosphere in Le Cheval de Jade is intimate and warm, with a sophisticated yet cozy interior that reflects the charm of a traditional French bistro. The meticulous attention to detail in both the food and the decor creates an experience that is both gastronomically satisfying and visually delightful.
Restaurant La Quintessence & Winebar
As the fine dining restaurant of the renowned Hotel Quintessence, this establishment is a testament to culinary excellence. The chef, renowned for his creative and innovative approach, offers a menu that highlights contemporary cuisine with a focus on local and seasonal ingredients. Signature dishes often feature a fusion of flavors, blending traditional cooking techniques with modern presentation. The dining experience is enhanced by an extensive wine list, carefully selected to complement the menu. The restaurant's atmosphere exudes luxury and elegance, with a sophisticated decor that offers stunning views of Lake Tremblant. The attentive service, coupled with the exquisite food and ambient setting, makes Restaurant La Quintessence a top choice for a memorable dining experience.
Seb l'Artisan Culinaire
At Seb l'Artisan Culinaire, the focus is on creating a harmonious blend of local flavors with global culinary techniques. Chef Sébastien Houle, the mastermind behind the restaurant, is known for his commitment to using local, fresh ingredients, and his menu changes regularly to reflect the seasons. The cuisine is a delightful exploration of textures and flavors, often surprising diners with unique combinations and innovative dishes. The restaurant's atmosphere is modern and artistic, mirroring the creative spirit of the menu. The interior is elegantly designed with an emphasis on natural elements, creating a cozy yet refined environment. This restaurant is particularly favored for special occasions, as the chef's attention to detail and passion for culinary artistry shines through in every dish.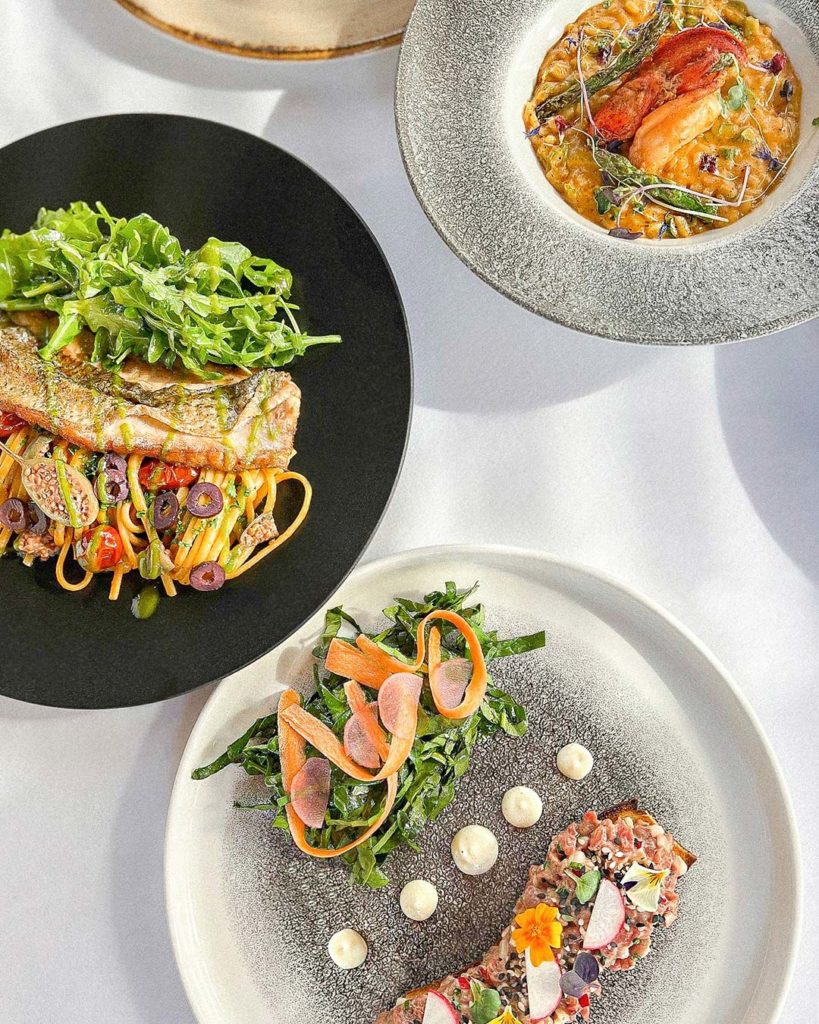 Top 3 events to attend in Mont Tremblant
Tremblant International Blues Festival
This festival, typically held in July, is a must-attend for music lovers. It has established itself as one of the premier blues events in North America, attracting thousands of visitors annually. The festival showcases a diverse array of blues artists, from up-and-coming talents to well-established names in the genre. What makes the Tremblant International Blues Festival stand out is not just the quality of its music but also its picturesque setting. Nestled in the Laurentian Mountains, the open-air concerts offer a scenic backdrop, enhancing the overall experience. Attendees can enjoy the performances in a relaxed, natural environment, making it a perfect combination of great music and beautiful surroundings. The festival also typically includes interactive workshops, after-show jam sessions, and street performances, making it an immersive cultural experience.
Ironman Mont-Tremblant
For sports enthusiasts, the Ironman Mont-Tremblant is a highlight. This prestigious event, part of the global Ironman triathlon series, is usually held in August. It involves a grueling combination of swimming, cycling, and running, challenging athletes from around the world. The course is renowned for its beauty, with the swim in Lac Tremblant, a bike ride through the mountains, and a marathon that runs through the resort village and surrounding areas. The event is not only for participants but also for spectators, who can experience the thrill of the competition and the festive atmosphere. The event's organization, the scenic course, and the enthusiastic community support make it a top-tier sporting event worth attending.
Festi Jazz Mont-Tremblant
Taking place typically in August, Festi Jazz Mont-Tremblant offers a blend of jazz performances in a relaxed, natural setting. This event attracts jazz musicians of national and international repute, offering a diverse range of styles, from traditional jazz to more modern interpretations. The festival's unique selling point is its intimate atmosphere. Performances are often held in open-air venues around the village, allowing for a more personal and up-close experience with the artists. Besides the main performances, there are often free workshops and impromptu jam sessions, providing an interactive experience for attendees. The combination of high-caliber music, the charming ambience of Mont Tremblant, and the accessibility of the performances makes this jazz festival a culturally enriching experience.
Mont Tremblant offers a perfect blend of outdoor adventures, luxurious accommodations, and culinary delights. Whether you're an adventure enthusiast, a foodie, or someone seeking a relaxing escape, this Canadian gem guarantees an unforgettable long weekend getaway.
See our other Travel Ideas.