The Betsy Hotel, South Beach Miami
June 20, 2023
The Betsy Hotel brings a touch of luxury to South Beach. Featuring contemporary interiors, upscale restaurants and welcoming amenities, this historic hotel is the ideal destination for those wishing to experience the best of Miami.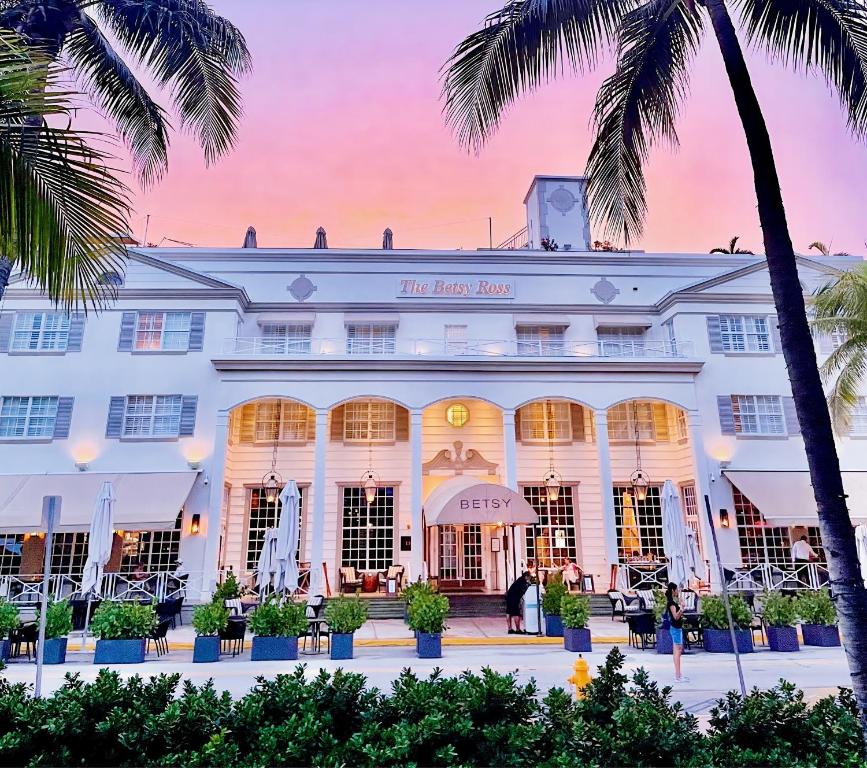 Housed in a magnificent Art Deco building with a rich history, The Betsy Hotel offers guests a range of rooms and suites decorated with refinement and modernity. From beautifully appointed royal rooms to spacious two-bedroom suites, each room is designed to offer maximum comfort and style. All rooms feature luxurious mattresses, fine linens and plush pillows for a restful night's sleep. What's more, all rooms feature free Wi-Fi access to keep you connected on vacation.
When it comes to dining at the Betsy, you won't have to worry about the quality of the accommodation. From the casual elegance of The Alley to the panoramic views of the Roof Top, there's something for everyone! Enjoy freshly prepared local seafood and succulent steaks at The Alley, or experience elegant dining at LT Steak & Seafood. Be sure to visit the rooftop bar, where you can admire the breathtaking views of South Beach while enjoying delicious cocktails and appetizers.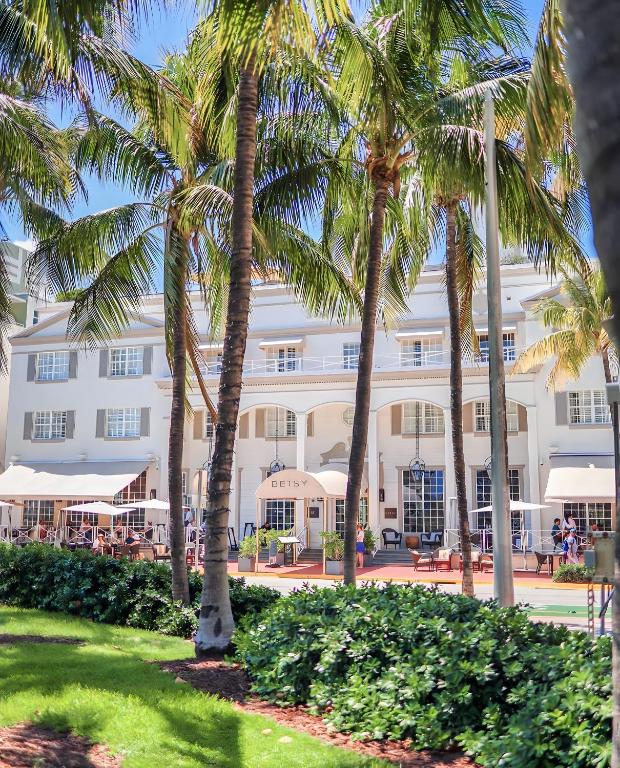 The Betsy also offers a range of services and facilities designed to make your stay even more enjoyable. Take advantage of the personal concierge service, available 24 hours a day, seven days a week. You can also relax by one of the hotel's two outdoor pools, with cabanas and poolside food and beverage service. You can also work out in the fitness center or enjoy one of the many spa treatments available.
South Beach, located in Miami, is a world-renowned tourist destination offering an irresistible mix of beautiful beaches, lively nightlife and a vibrant art scene. With its dazzling white sands and turquoise waters, South Beach is a beach-lover's paradise. Visitors can bask in the sun, swim in the warm waters of the Atlantic Ocean and enjoy many exciting water sports activities. But there's more to South Beach than its beaches. The famous Lincoln Road promenade is packed with designer boutiques, art galleries, trendy restaurants and lively cafés, offering visitors an unforgettable shopping and dining experience. What's more, South Beach's nightlife is legendary, with glamorous clubs, trendy cocktail bars and hip nightclubs where revelers can dance the night away. With its vibrant culture, electric ambience and unique style, South Beach is a tourist destination with no shortage of charm.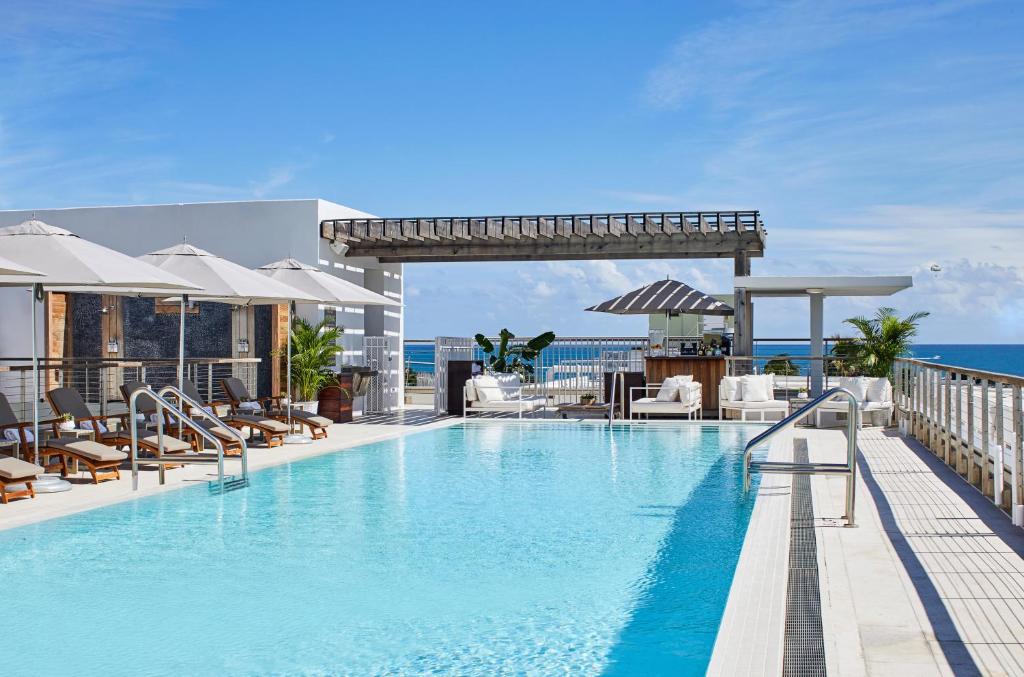 What's more, South Beach is renowned for its iconic art deco architecture, which lends the area an elegant, retro feel. The colorful, sleek buildings bear witness to the city's glamorous past and provide a picturesque backdrop for strolls and photo opportunities. Art lovers will also find plenty to enjoy in South Beach, with numerous contemporary art galleries and year-round art events. Whether you're looking for a sunny getaway, a cultural experience or a vibrant nightlife, South Beach has it all. This vibrant seaside destination is a true gem of Florida, attracting visitors from all over the world in search of relaxation, entertainment and a unique ambience.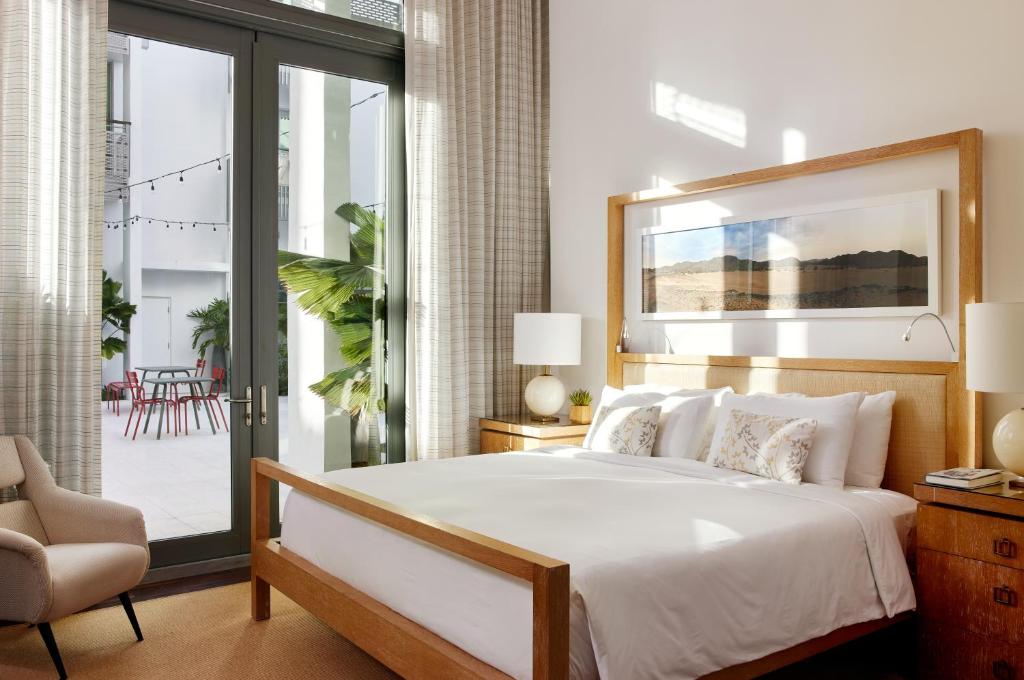 See our selection of the best hotels in Miami.