Amalfi Coast, a luxury itineray
October 30, 2023
Naples, nestled in the shadow of the majestic Mount Vesuvius, is a city steeped in history, culture, and unparalleled culinary delights. As the third-largest city in Italy, it boasts a rich tapestry of ancient art, opulent churches, and vibrant street life. Wander its narrow alleyways, and you'll be treated to the aromas of freshly baked pizza, originating from the very place where pizza was born. The city's archaeological treasures, like the Pompeii and Herculaneum ruins, provide a glimpse into the lives of ancient Romans, while its modern streets echo with the melodies of Neapolitan songs and the hustle and bustle of daily life.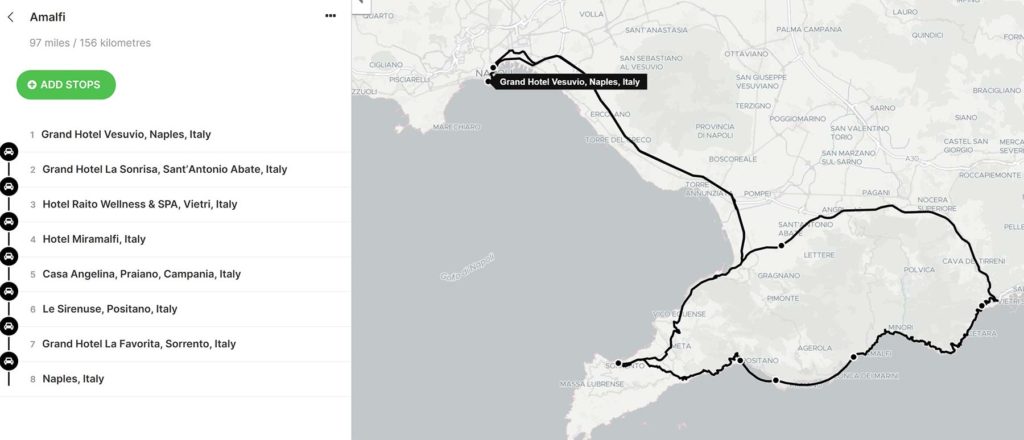 Just a stone's throw away from Naples, the Amalfi Coast offers a stark contrast with its breathtaking coastal landscapes and serene beauty. This 50-kilometer stretch of coastline, recognized as a UNESCO World Heritage site, is dotted with pastel-colored villages perched dramatically above the Tyrrhenian Sea. Places like Positano, Amalfi, and Ravello have been drawing visitors for centuries, each offering its unique charm, from terraced lemon groves to historic cathedrals and villas. Whether you're driving along the winding coastal roads or enjoying a boat ride, the Amalfi Coast promises views that are nothing short of mesmerizing, making it, along with Naples, a must-visit destination for any traveler.
We start the trip in Naples, as this is where anyone would land.
Itinerary – Luxury Amalfi Coast
Grand Hotel Vesuvio in Naples
Situated in the heart of Naples, the Grand Hotel Vesuvio offers a luxurious experience with an enchanting view of the Gulf of Naples, the island of Capri, and Mount Vesuvius. The hotel is renowned for its blend of old-world charm with modern comforts, dating back to 1882. It offers easy access to the Royal Palace, Plebiscito Square, and the San Carlo Theatre. The hotel also features a luxury indoor pool, fitness center, and a wellness area, making it the perfect choice for travelers seeking relaxation or fitness activities.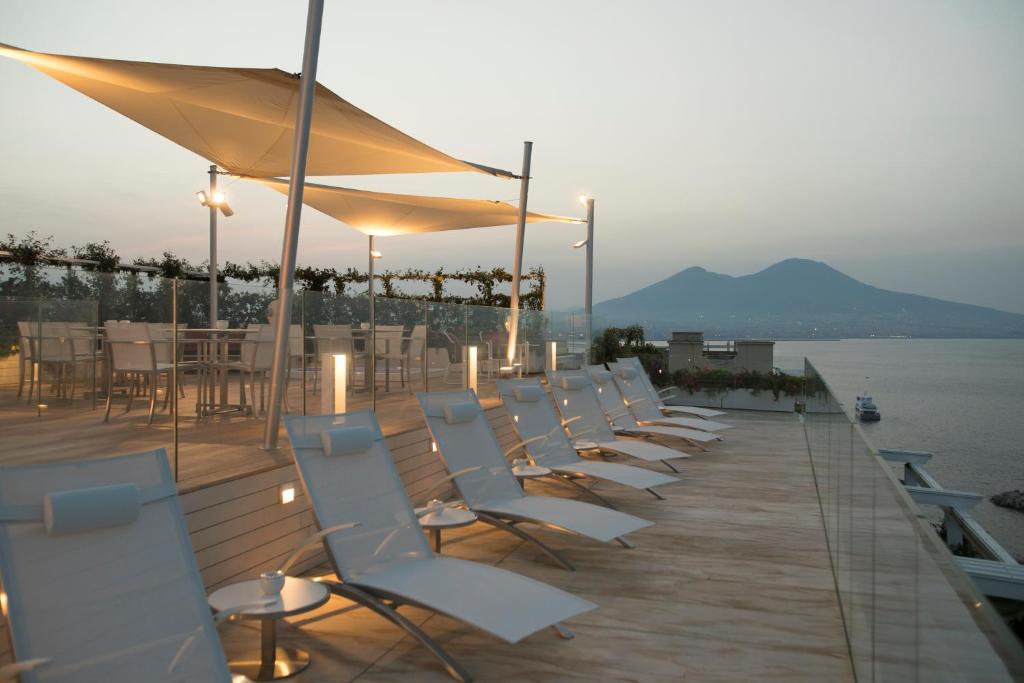 Grand Hotel La Sonrisa in Sant'Antonio Abate
This grand hotel is a destination of luxury and comfort, boasting of its elegant architecture and lush, beautiful gardens. The hotel is known for its warm ambiance and top-notch service. With its proximity to Naples and the Amalfi Coast, guests can enjoy day trips to explore the rich history and vibrant culture of the region.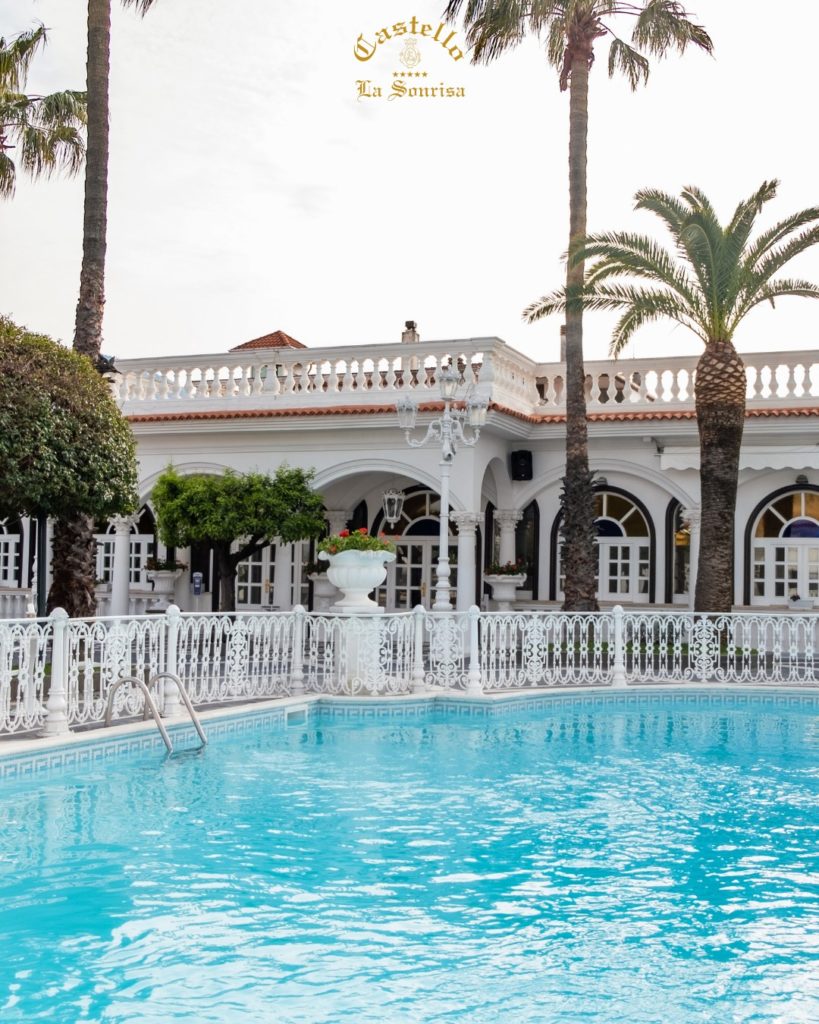 Hotel Raito Wellness & SPA in Vietri
Overlooking the mesmerizing views of Salerno Bay, Hotel Raito Wellness & SPA offers a unique blend of tranquility and luxury. The hotel's spa facilities are its crown jewel, providing an array of treatments designed to rejuvenate mind, body, and spirit. Its location in Vietri makes it an ideal base for exploring the Amalfi Coast and its many picturesque towns.
Hotel Miramalfi in Amalfi
Nestled on a cliff overlooking the sea, Hotel Miramalfi offers breathtaking views of the Amalfi Coast. The hotel's rooms capture the essence of coastal living, adorned with local artwork and Mediterranean hues. The hotel's proximity to the beach and the town center of Amalfi makes it an excellent choice for those looking to explore local attractions.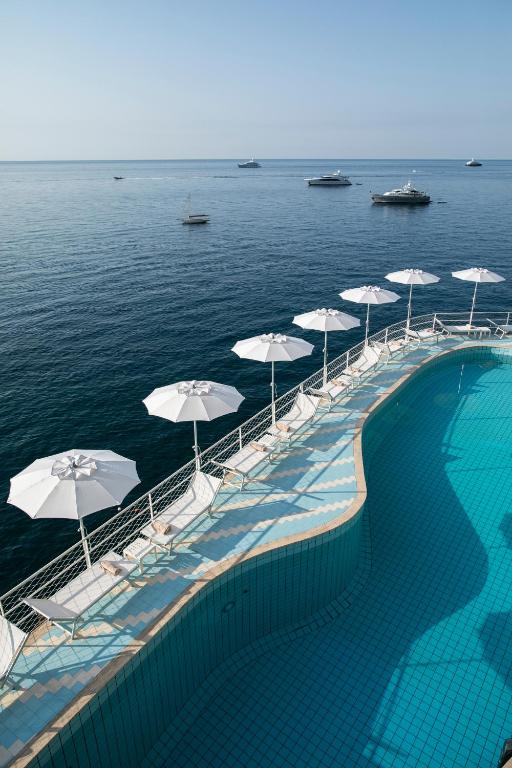 Casa Angelina in Praiano
Casa Angelina is a tranquil oasis in the heart of Praiano. The hotel's minimalist design and all-white decor create an atmosphere of serenity and peace. Casa Angelina stands out for its contemporary art collection, which adds a unique touch to the guest experience. Its location provides easy access to the beach and a stunning view of the sea.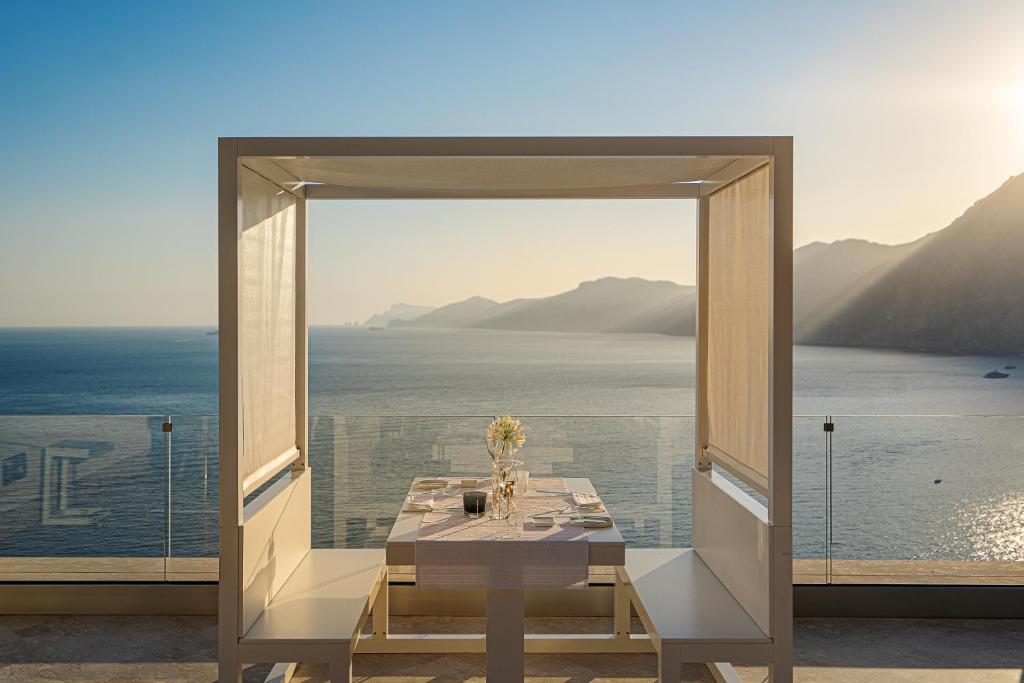 Le Sirenuse in Positano
Le Sirenuse is a charming hotel located in the heart of Positano, offering stunning views of the Amalfi Coast. The hotel is beautifully decorated with antique furniture and hand-painted tiles, creating a romantic and chic ambiance. The Michelin-starred restaurant, La Sponda, serves delicious local cuisine, making it a gastronomic destination.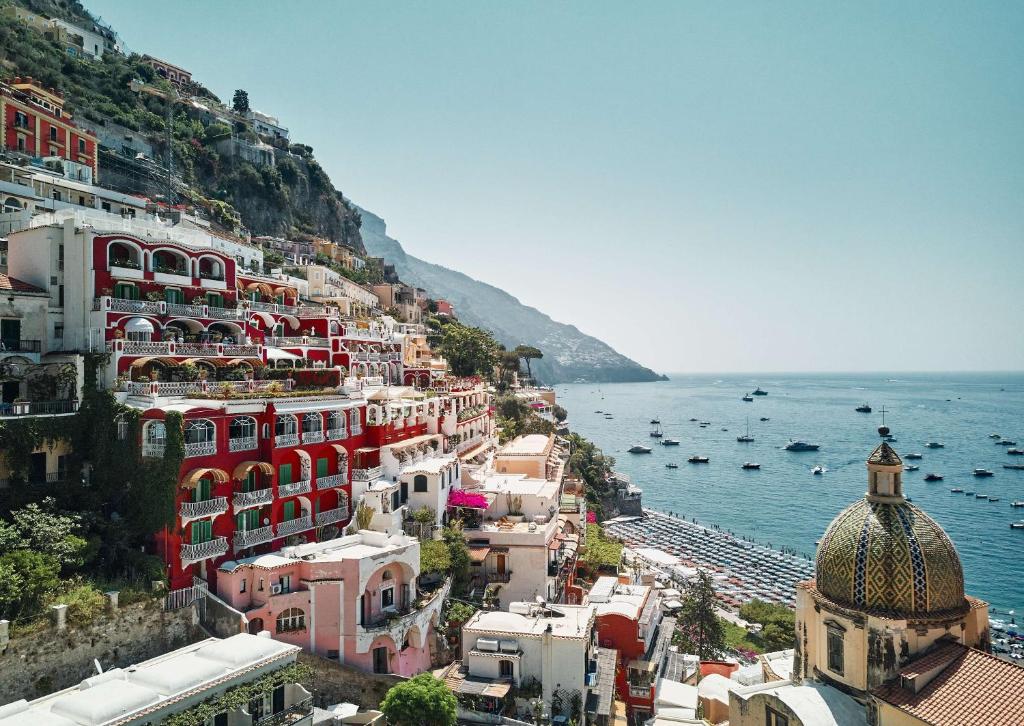 Grand Hotel La Favorita in Sorrento
Located in the vibrant town of Sorrento, Grand Hotel La Favorita offers a luxurious stay with a touch of Italian elegance. The hotel features a beautiful rooftop garden with a pool, offering panoramic views of the Bay of Naples. Its central location allows guests to explore the historic town center, bustling with shops, cafes, and restaurants.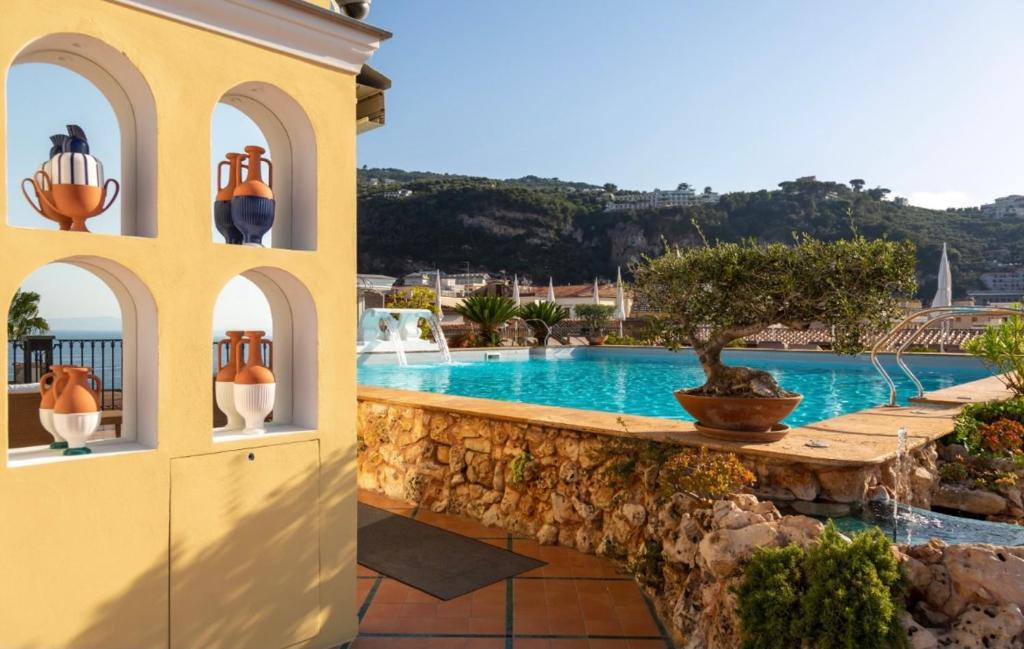 Each of these hotels offers a unique experience, allowing you to immerse yourself in the beauty and culture of South West Italy.
Our blog showcases the best hotels in the world.