Bellustar Tokyo
June 13, 2023
Discover the new heights of Japanese hospitality at BELLUSTAR TOKYO, a Pan Pacific hotel. Located in Japan's largest entertainment tower, this hotel boasts a central location ideal for both business and leisure travelers.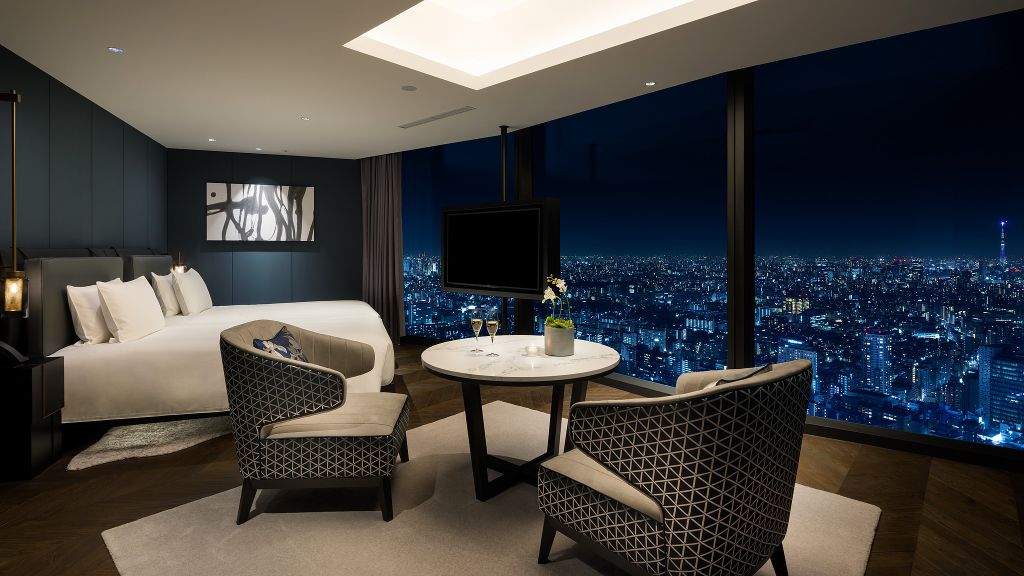 Located in the heart of Tokyo's skyscraper district, BELLUSTAR TOKYO, A Pan Pacific Hotel offers breathtaking views, bright spaces and swoon-worthy amenities. This grand hotel occupies the 39th, 40th and 47th floors of the Tokyo Kabukicho Tower, a skyscraper devoted entirely to entertainment and recreational facilities. It's a one-minute walk from Seibu-Shinjuku station and a ten-minute drive from landmarks such as Tokyo Dome and Tokyo Tower.
As you enter the hotel, you'll quickly notice the many ways in which Japanese culture has been integrated into the sparkling modern design. This magnificent motif is particularly evident in the 92 rooms and five dreamy penthouses. These spacious retreats are framed by seven-meter-wide windows, each offering an incredible panorama of the Tokyo skyline. These windows onto the world provide a spectacular backdrop for the modern, highly functional décor, which showcases the latest in high-end Japanese design. Rooms feature modern amenities such as state-of-the-art TVs, free Wi-Fi and magnificent bathrooms with rain showers and bathtubs.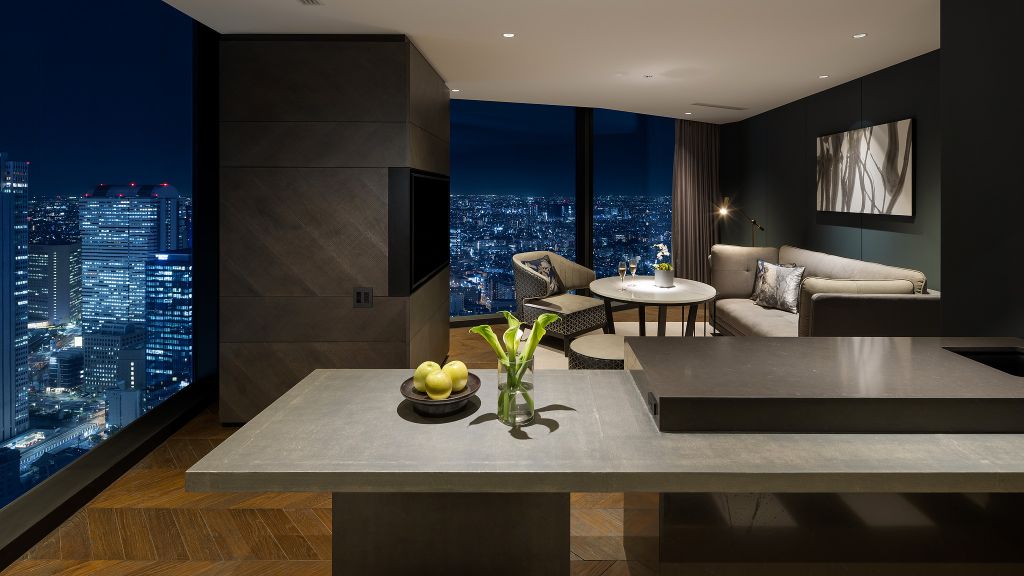 Once you've taken the time to settle into your seductive surroundings, take the elevator to the top floor and visit the Tenku Spa. Settle in and enjoy one of the many treatments designed to stimulate the five senses, while invigorating tired bodies and minds. One of the benefits of a massage on the top floor? Admire Tokyo's urban jungle and forget the stress of everyday life.
BELLUSTAR TOKYO, A Pan Pacific Hotel, also offers world-class dining, with three restaurants and a bar serving cuisines from around the globe. The Bellustar restaurant is the hotel's signature dining experience, offering dishes steeped in French tradition and culture. Ten-yu offers an authentic Teppan experience, with wagyu beef expertly prepared at the table. Finally, Bellustar Tokyo also offers a traditional sushi dining experience.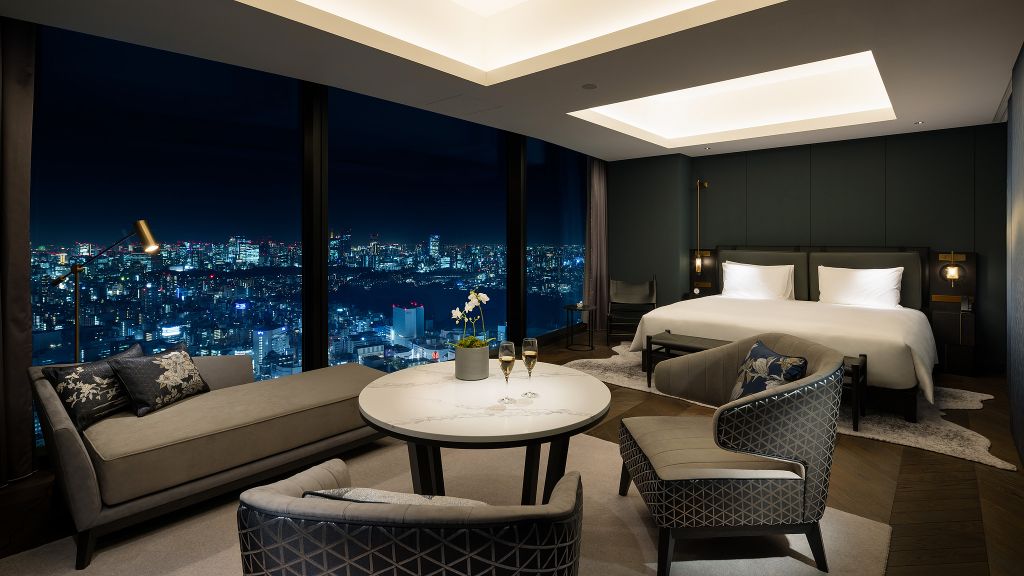 Kanto is a fascinating region of Japan, and Tokyo, its vibrant capital, is a must-see tourist destination. With its unique combination of ancient traditions and effervescent modernity, Tokyo offers a truly immersive experience. Visitors can lose themselves in the bustling streets of Shibuya, famous for its iconic intersection where thousands of people cross paths at every change of light. In addition, shopping enthusiasts won't be disappointed by the luxury department stores of Ginza and the traditional markets of Asakusa. Tokyo is also packed with historic sites such as the Imperial Palace and Meiji Shrine, offering a glimpse of Japan's rich culture. With its renowned cuisine, beautiful gardens and lively nightlife, Tokyo is a captivating tourist destination that appeals to travelers from all over the world.
Kanto also offers other tourist gems outside Tokyo. The region is home to Mount Fuji, a majestic mountain that attracts millions of visitors every year. Adventure-seeking hikers can climb its slopes and enjoy breathtaking views from its summit. Yokohama, Japan's second-largest city, is also a must-see destination in the Kanto region. With its magnificent harbor, picturesque gardens and cosmopolitan atmosphere, Yokohama offers a unique experience. Visitors can stroll along the Minato Mirai promenade, visit the Yokohama Museum of Modern Art and explore Chinatown, one of the world's largest Chinatowns. Whether you're looking to discover the hustle and bustle of Tokyo, or to explore the region's natural and cultural treasures, Kanto is a captivating tourist destination that will appeal to all travelers in search of adventure and discovery.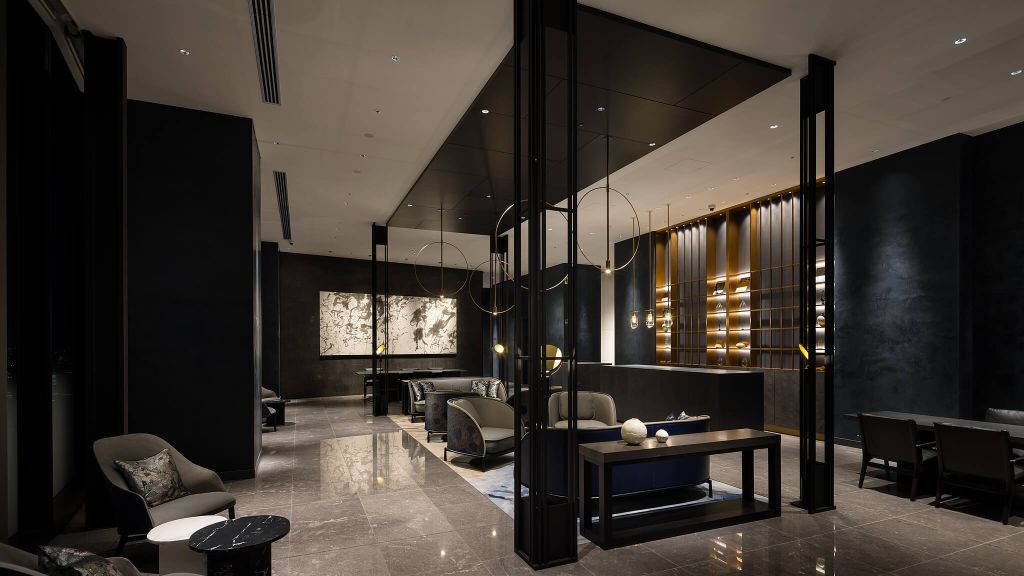 Check out our travel guides.