Boskerris Hotel, St Ives
October 22, 2023
Nestled within the serene setting of Carbis Bay, overlooking the breathtaking St Ives Bay, is a hidden gem of luxury and tranquillity – the Boskerris Hotel. This boutique hotel stands as a testament to contemporary elegance and Mediterranean charm, promising an unforgettable retreat amidst Cornwall's stunning coastal landscapes.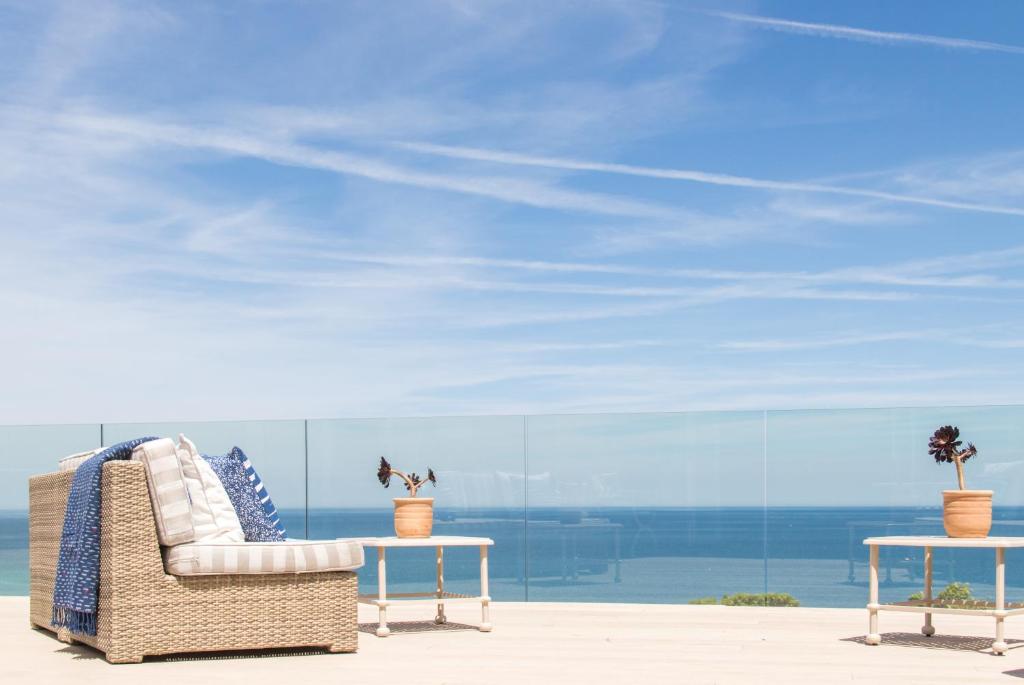 The Boskerris Hotel, a thoughtfully renovated structure from the 1930s, greets you with sweeping views across St Ives Bay. With its prime location just a 400-metre stroll from Carbis Bay Beach, the hotel offers not just a luxurious stay but also an intimate connection with nature's pristine beauty.
As you step into the hotel, the design and architecture immediately captivate you. The hotel boasts fifteen stylish bedrooms, each one a perfect blend of elegance and comfort. Light, airy, and contemporary décor creates an ambiance of relaxed sophistication that resonates with the surrounding coastal serenity. The Mediterranean influence is evident in the tasteful selection of colours and textures, adding a touch of exotic charm to the Cornish coast.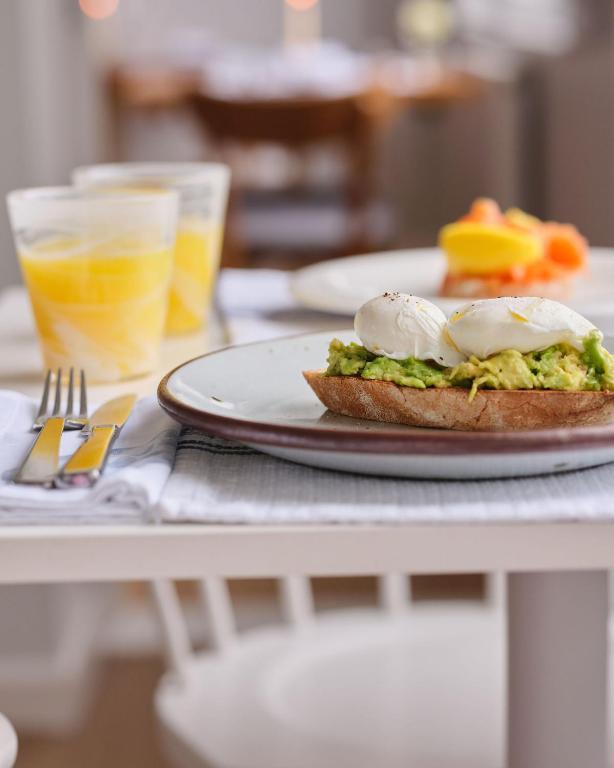 The Boskerris Hotel extends its offerings beyond just luxurious accommodations. The hotel's dining experience is a culinary journey that celebrates local flavours and fresh produce. Whether you choose to dine in their restaurant or enjoy a drink at the small yet inviting Boskerris Bar perched above St Ives Bay, your taste buds are in for a treat. And if the bar stools and armchairs are occupied, fret not; the adjacent sitting room and the outdoor terrace offer equally splendid spots to enjoy your drink with an unobstructed view of the bay.
Beyond its exquisite rooms and dining options, the hotel is well-equipped with a range of world-class amenities. From free private parking to a welcoming garden and terrace, every detail is thoughtfully curated to enhance your stay. For the business travellers, the hotel also offers business-friendly facilities, ensuring a seamless blend of work and relaxation.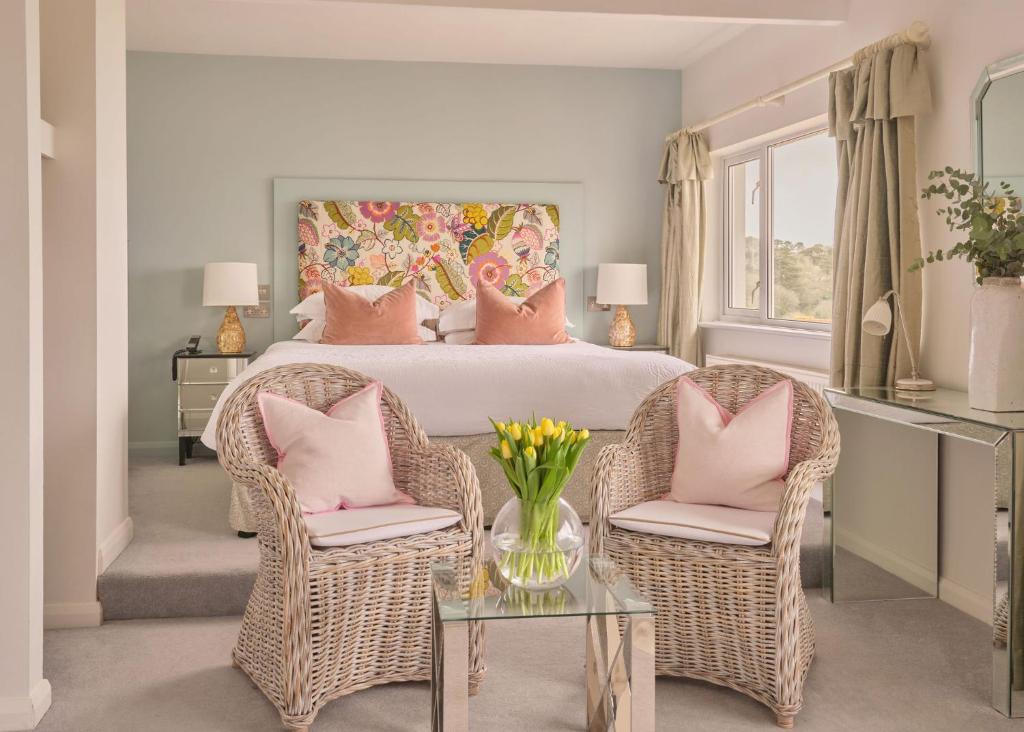 The Boskerris Hotel's location is a gateway to numerous nearby attractions. Apart from the beautiful Carbis Bay Beach, guests can explore the vibrant town of St Ives, known for its art galleries, boutiques, and local markets. The hotel's proximity to Porth makes it an ideal base for those wishing to indulge in water sports or simply enjoy a leisurely stroll along the beach.
Located along the ruggedly beautiful coast of Cornwall, St Ives is a picturesque seaside town that has long been a cherished destination for travelers seeking both natural beauty and artistic inspiration. With its stunning beaches, thriving art scene, and charming harbor, St Ives offers a unique blend of coastal tranquility and creative energy that captivates visitors year-round.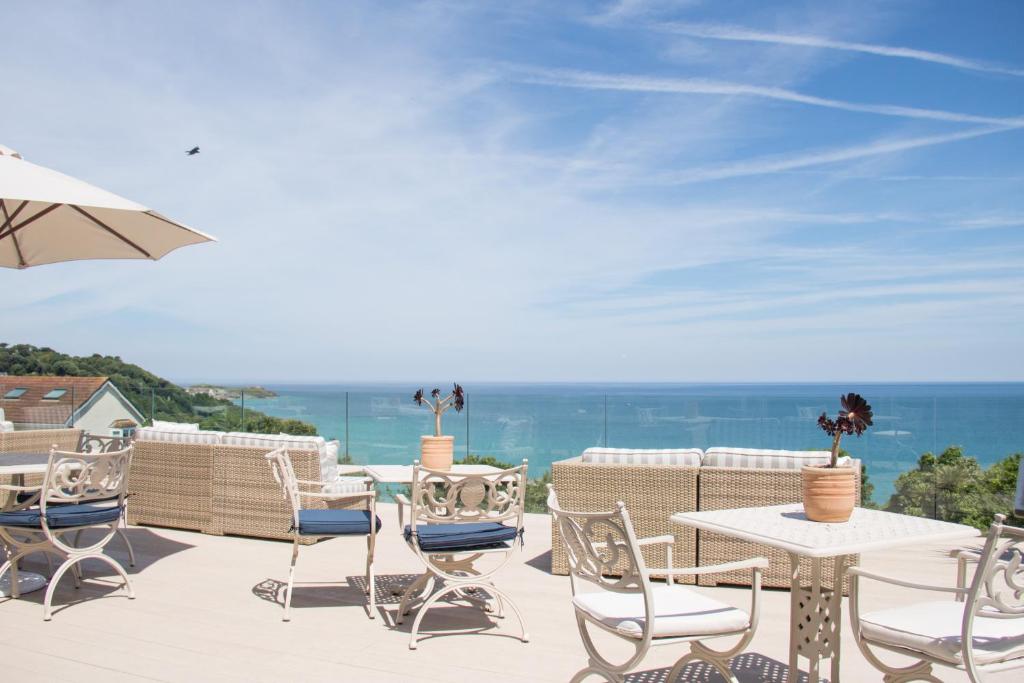 St Ives boasts some of the most captivating beaches in Cornwall, making it a haven for beach lovers. Porthmeor Beach, with its golden sands and rolling waves, is a magnet for surfers and sunbathers alike. Families often flock to Porthminster Beach, where calm waters and soft sands provide a perfect spot for swimming and building sandcastles. The sheltered Porthgwidden Beach offers an intimate cove for those seeking a more secluded escape. The stunning coastal scenery that surrounds these beaches is a visual feast, making it easy to understand why St Ives has been an inspiration to countless artists.
St Ives has a rich artistic heritage that continues to thrive today. The town has long been a hub for artists, and you can explore their works at renowned galleries such as the Tate St Ives and the Barbara Hepworth Museum and Sculpture Garden. The picturesque landscapes and stunning light have drawn artists to St Ives for generations, and you'll find many local galleries showcasing contemporary art inspired by the surroundings. St Ives' artistic spirit extends to its charming streets, where you'll discover numerous studios and craft shops, making it an ideal place to find unique souvenirs.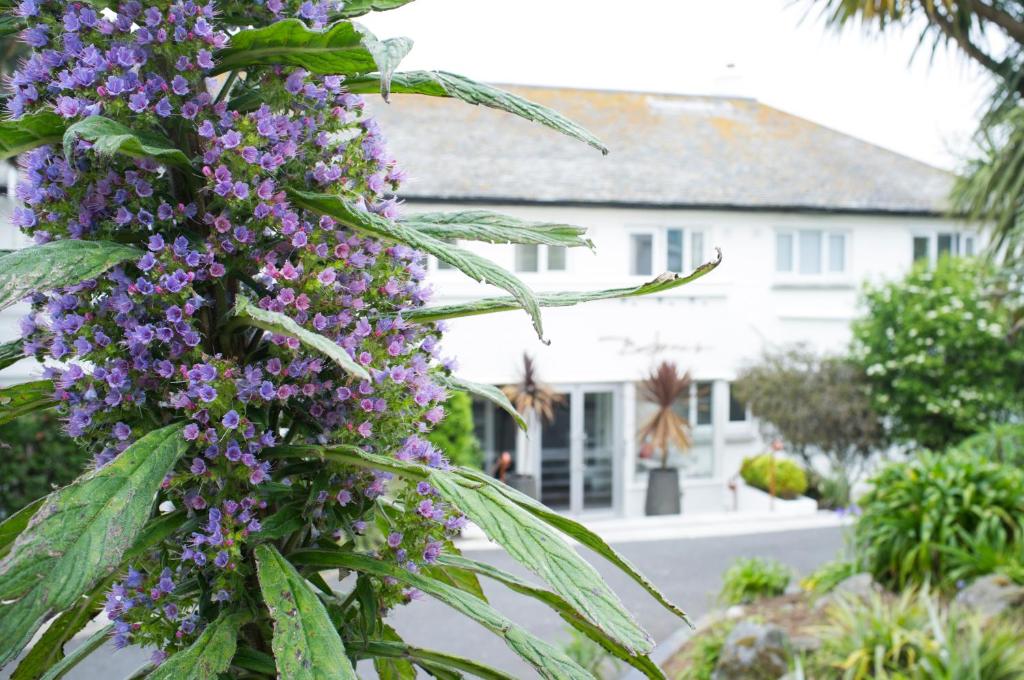 The historic harbor of St Ives is a focal point of the town's character. Wander along the bustling quayside, where fishing boats bob gently on the water, and enjoy fresh seafood at one of the waterfront restaurants. Smeaton's Pier provides a panoramic view of St Ives Bay and is a popular spot for watching the sunset. The harbor's maritime history is celebrated at the St Ives Museum, offering insights into the town's seafaring past. Whether you're exploring the cobbled streets, savoring fresh catch-of-the-day dishes, or simply taking in the harbor's tranquil ambiance, St Ives' coastal charms are ever-present.
St Ives, with its stunning beaches, vibrant art scene, and coastal allure, offers a captivating blend of natural beauty and cultural richness. Whether you're seeking relaxation, artistic inspiration, or a taste of coastal Cornwall, this picturesque seaside haven promises an enchanting escape along the southwestern shores of England.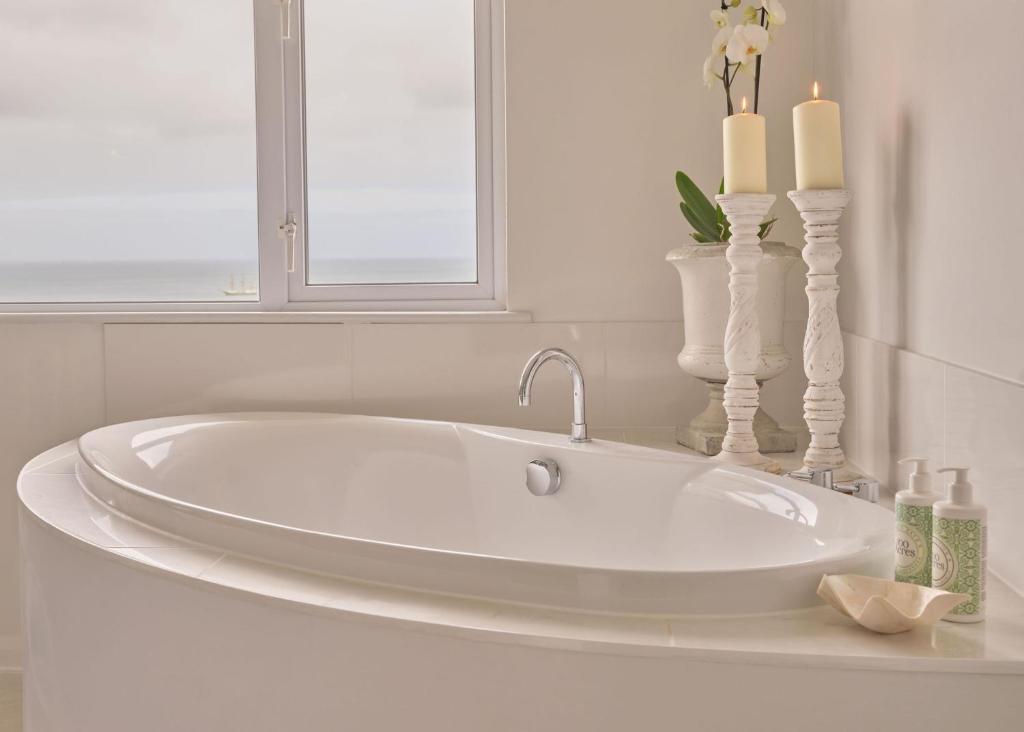 Our blog showcases the best hotels in the world.