Capella Ubud, Bali
September 6, 2023
Imagine a place where luxury meets nature, where tranquility is not just a state of mind but an immersive experience. Welcome to Capella Ubud, Bali – a destination that effortlessly combines the allure of unspoilt wilderness with the comforts of upscale living.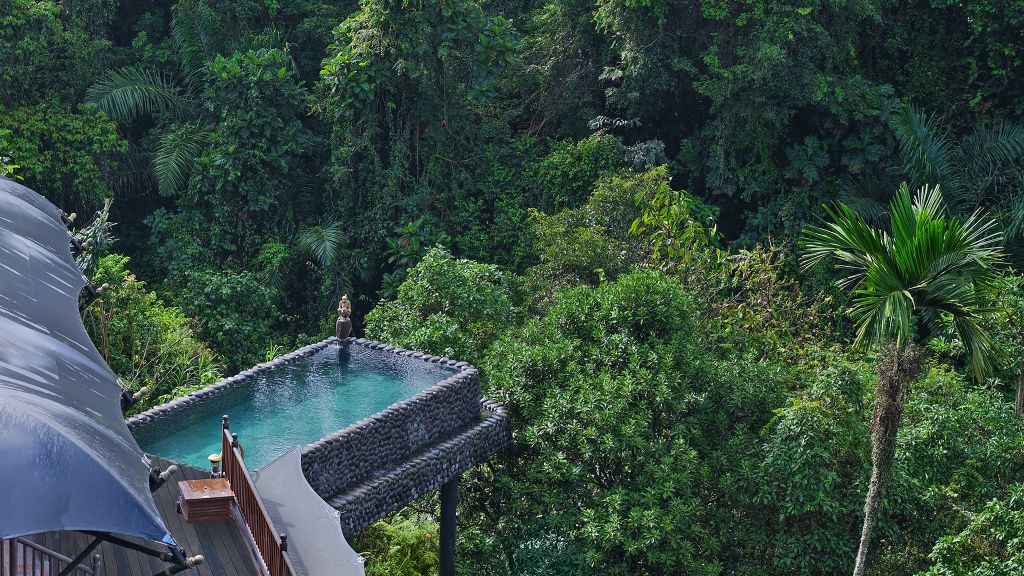 Nestled in the heart of Bali's verdant forests, Capella Ubud is more than just a hotel: it's a retreat in harmony with the surrounding nature. Built among the trees and hidden from view, this unique tented camp captures the imagination of those seeking an exceptional experience in the heart of Bali's unspoilt natural beauty.
The architecture of Capella Ubud is a testament to Bali's rich history and culture. Inspired by the early European settlers of the 1800s, each tented accommodation features an African-style design, evoking the romance of the spice trade era.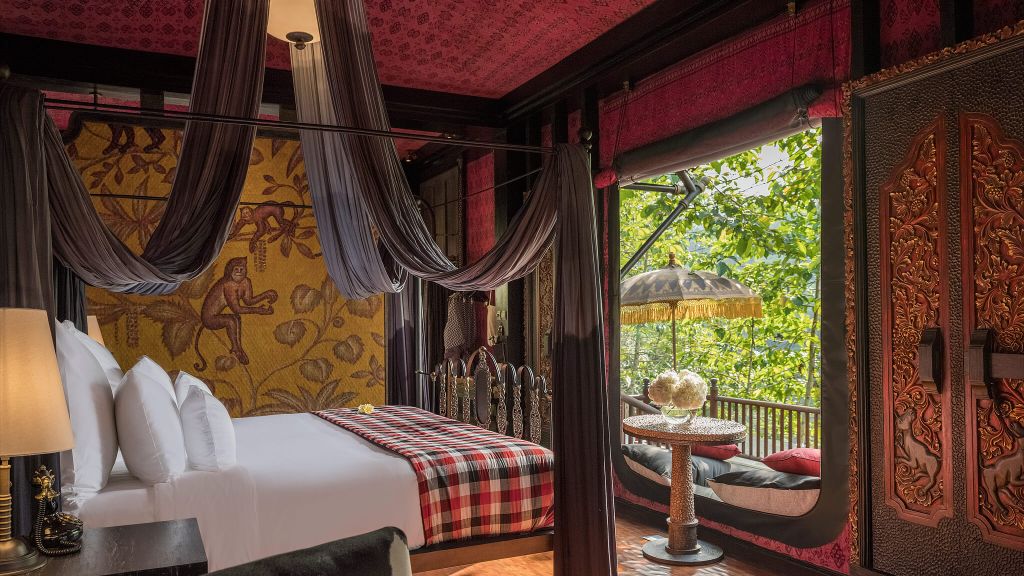 Capella Ubud offers an unparalleled stay experience with 22 ultra-luxurious tented camps, each with a private saltwater pool. No trees were felled to build this luxury camp, where suspension bridges connect the tents, creating a sense of adventure and excitement.
The hotel's facilities are designed to cater to the whims and fancies of discerning travelers. Whether it's an exquisite dining experience at the hotel restaurant or rejuvenating spa treatments amidst the serene jungle, every aspect of your stay promises to be an unforgettable experience.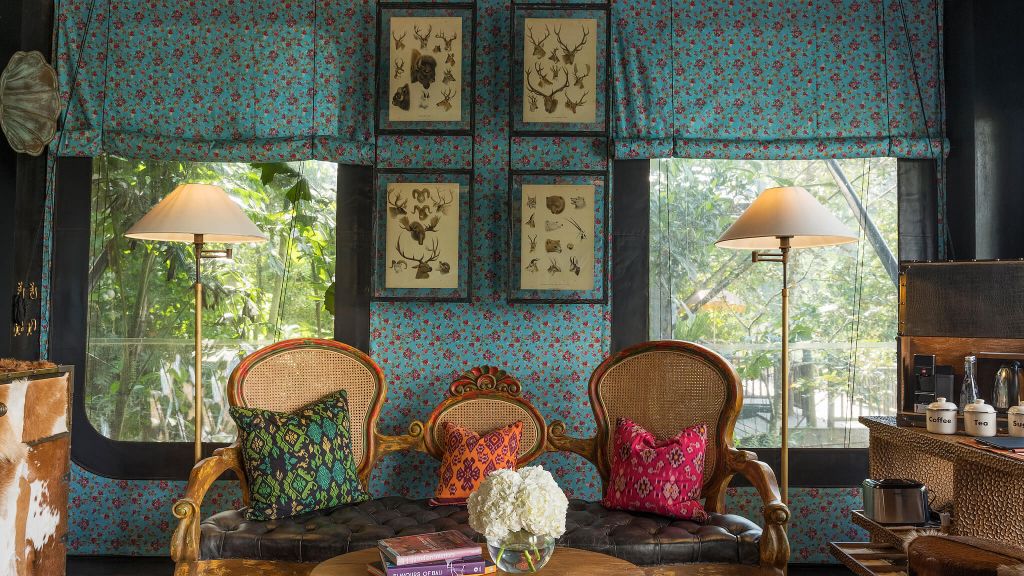 Located in Sambahan, a district of Tegallalang, the Capella Ubud is set in the mountains and on the banks of a river, offering guests a unique blend of mountain and river scenery. The hotel's privileged location also gives guests easy access to Bali's exotic attractions. Whether exploring bustling local markets, visiting ancient temples or simply soaking up the breathtaking natural beauty, there's something for everyone.
Nestled in the mountains, this picturesque town is a haven for souls in search of inspiration and serenity. Ubud's artistic and cultural center abounds with art galleries, craft studios and ancient temples, including the famous Goa Gajah temple, carved into the rock and adorned with fascinating Hindu sculptures. Bali's iconic rice terraces stretch as far as the eye can see, offering breathtaking scenery. Explore them on foot or by bike for an immersive experience of the region's natural beauty.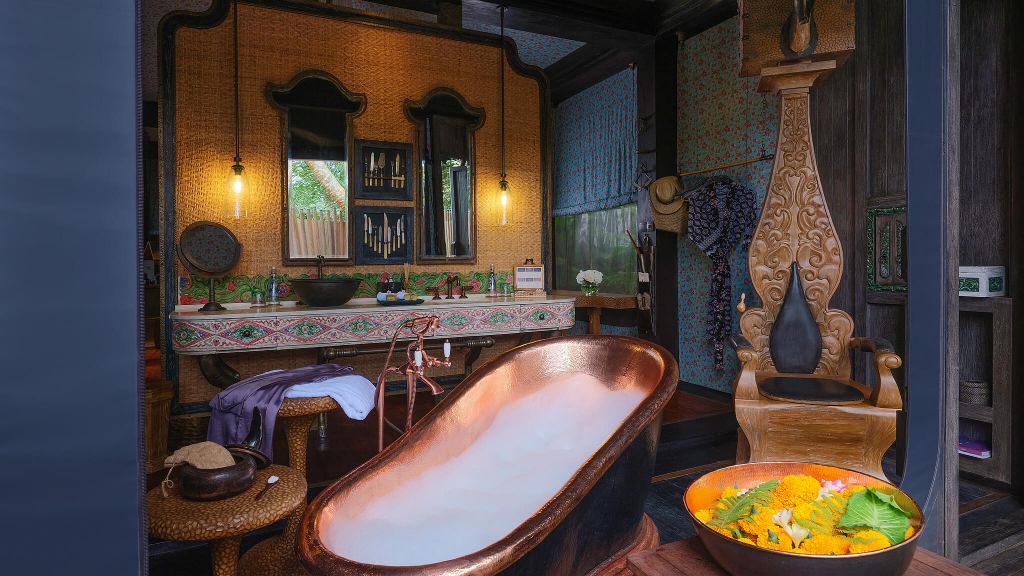 Ubud is also renowned for its delicious cuisine. Don't miss the famous "babi guling" (roast pig) or "bebek betutu" (roast duck), traditional Balinese dishes that will delight your taste buds. Finally, for the ultimate wellness experience, Ubud's spas offer a variety of relaxing treatments and yoga, making it an ideal place to recharge and refocus. Ubud is truly a magical destination where art, culture and nature blend harmoniously to create an unforgettable travel experience.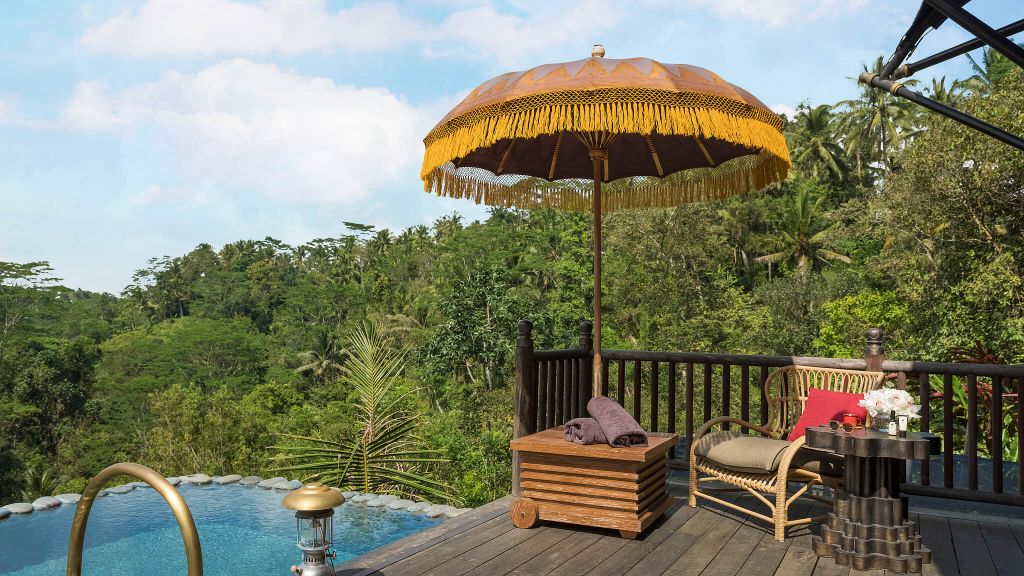 Best hotels around the world is an independant site showcases the best hotels.