Regent Phu Quoc, Vietnam
July 25, 2023
Located on the pristine Long Beach along the southwest coast of Phu Quoc Island, Regent Phu Quoc is a true hidden gem in Vietnam. This luxury hotel offers a captivating and magical experience, with its stunning views, bold tropical decor, and impeccable service.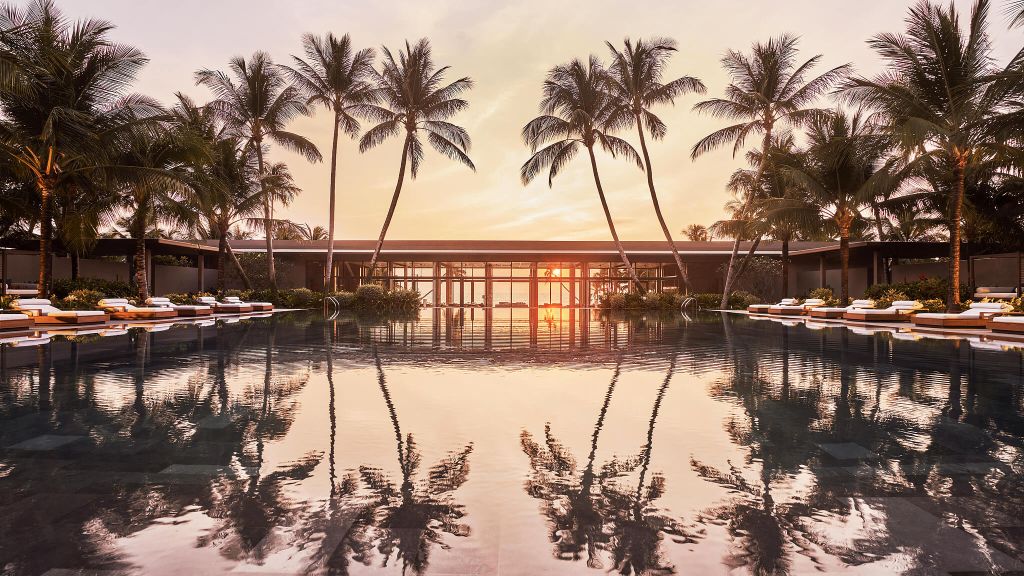 The hotel features thoughtfully appointed rooms and suites that provide a private viewpoint over the mesmerizing blue and pink hues of the surrounding landscape. Each room is designed to offer a refuge for guests, with personalized touches such as your favorite scent and coffee crafted just the way you like it.
Regent Phu Quoc boasts a range of facilities and amenities to ensure a memorable stay. Indulge in culinary delights at the three on-site restaurants, including Oku restaurant with Omakase Atelier and Rice. Take a dip in the pool or relax on the white sands of the beach. The hotel also offers an art gallery, executive lounge access, and a private pool in the 2-bedroom Sky Pool Villa.
For those who wish to explore the island, Regent Phu Quoc is conveniently located near popular attractions such as Ho Quoc Pagoda and Phu Quoc Beach. The resort is also just a short drive away from Phu Quoc International Airport (PQC), which has multiple daily flights to and from major cities in Vietnam.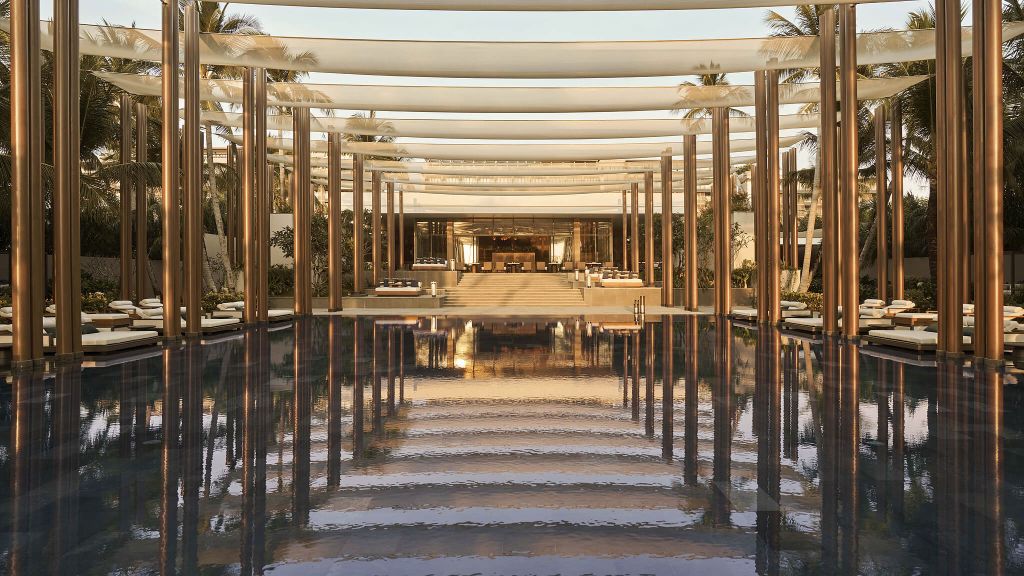 Phu Quoc Island itself is a stunning destination. Located off the Cambodian coast, the island offers a mix of untouched natural beauty and vibrant culture. With its lush forests, beautiful beaches, and crystal-clear waters, Phu Quoc is a paradise for nature lovers and beach enthusiasts.
Located off the coast of Cambodia, the island of Phu Quoc, the pearl of Vietnam, is an enchanting tourist destination that is attracting more and more travellers with its idyllic tropical landscapes, rich culture and incredible biodiversity. With its pristine white sand beaches, crystal-clear waters and teeming coral reefs, Phu Quoc is a veritable paradise for beach and diving enthusiasts. The island's west coast is particularly famous for its spectacular sunsets, while Phu Quoc National Park, a UNESCO World Heritage Site, is home to dense jungle, exciting hiking trails and diverse wildlife, offering opportunities for exploration and adventure for nature lovers.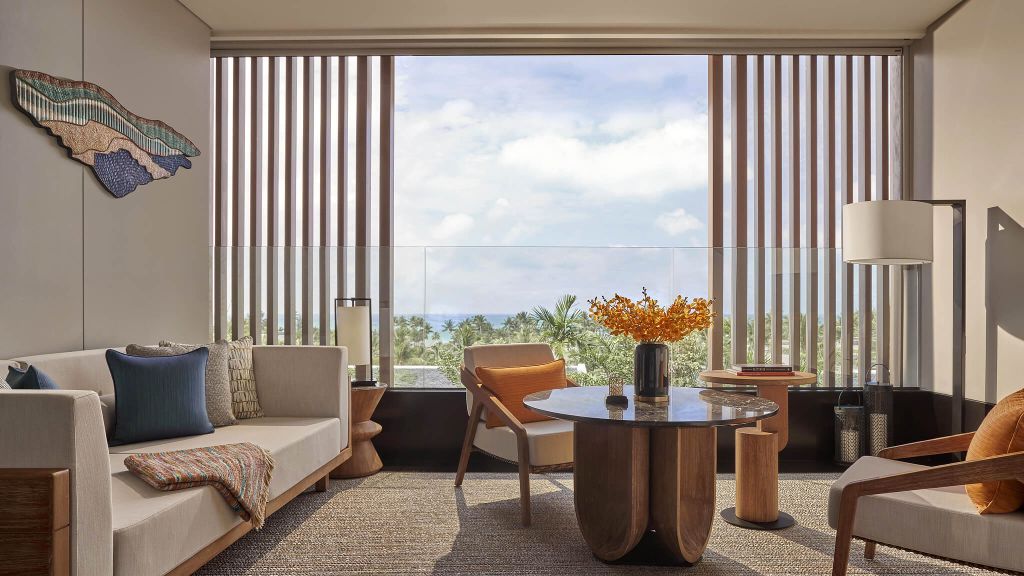 But there's more to Phu Quoc than its enchanting natural surroundings. The island also offers a fascinating dive into Vietnamese culture. You can visit local pearl farms, discover the nuoc mam (Vietnam's iconic fish sauce) industry at one of the island's many production facilities, or sample delicious fresh seafood cuisine at the Duong Dong night market. What's more, accommodation on Phu Quoc is varied and suitable for all budgets, ranging from luxury resorts with spas and infinity pools, to rustic seaside bungalows for a more intimate experience. With its irresistible blend of natural beauty, rich culture and modern amenities, Phu Quoc is a must-see destination for anyone looking to discover the hidden gems of Southeast Asia.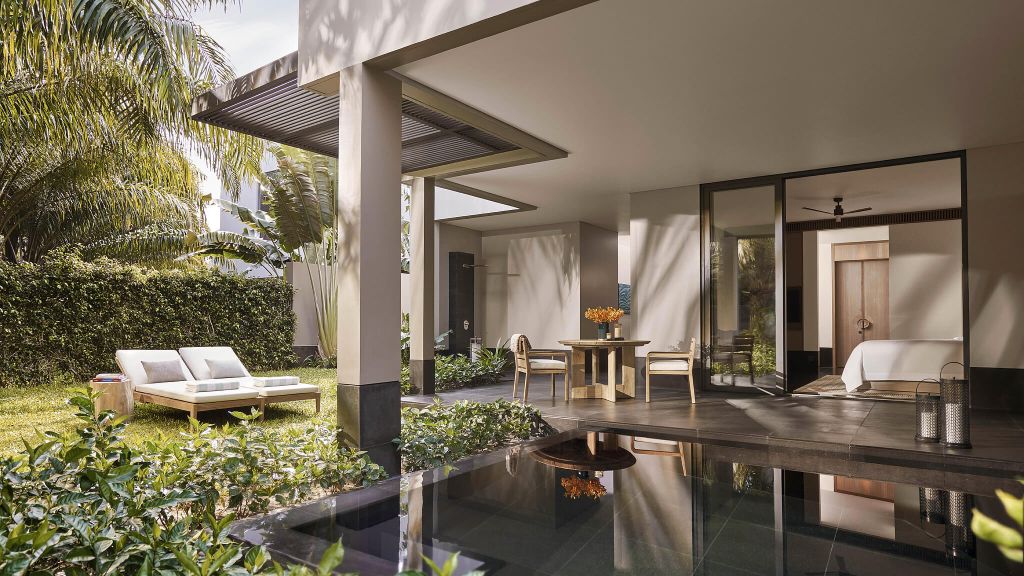 See our Vietnam Travel Guide.