Four Seasons Resort, Nevis
March 20, 2023
The Four Seasons Resort Nevis, located on Pinney's Beach, is the modern embodiment of the spirit and soul of the Caribbean, making it the best luxury hotel in Nevis. This beachfront oasis has everything you need for a luxurious getaway. As you step off the boat, you'll be greeted with warm smiles and stunning views of the sun cresting over Nevis Peak sparkling on the waters of two oceans that meet but never cross. Nevis is a captivating combination of adventure, serenity, and recreation just waiting for your discovery.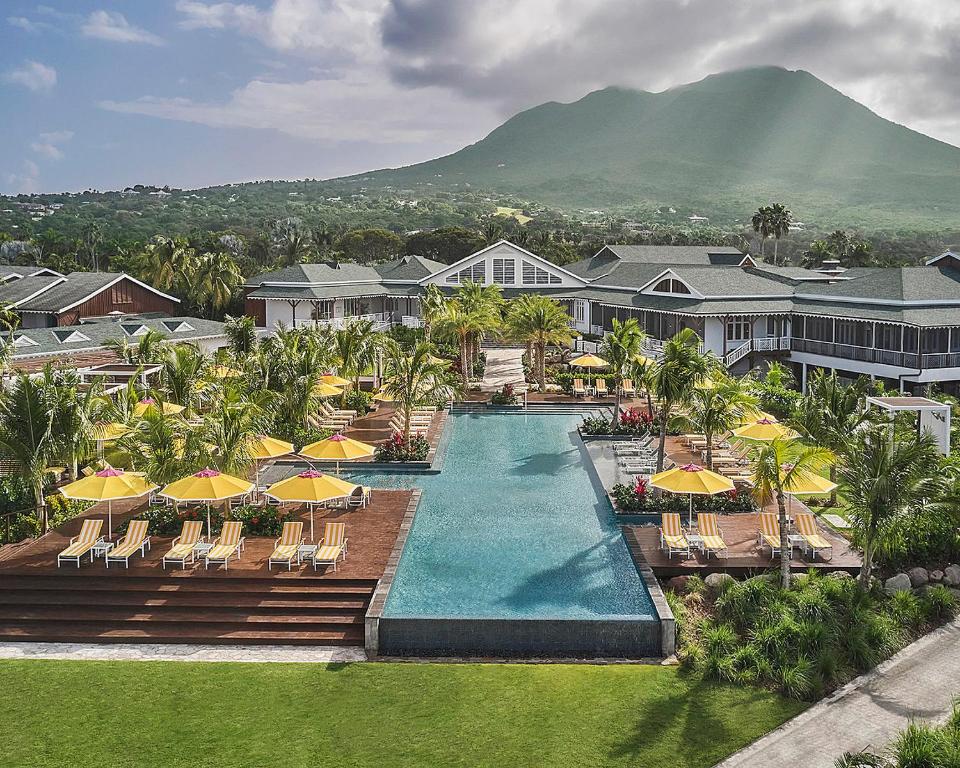 Designed by Robert Trent Jones II, the 18-hole championship golf course is woven into the island's landscape, winding over 6,766 yards from the slopes of Nevis Peak down to the edge of the Caribbean Sea. With four tee locations at each hole, including one black tee, this par 71 course offers breathtaking scenery on every green and fairway, not to mention the friendly faces of the local Green Vervet monkeys.
With almost 3 miles of pristine beachfront and eight cabanas dotted throughout, the Four Seasons Resort Nevis is a luxury hotel in Nevis that provides the ultimate in relaxation under the Caribbean sun. Enjoy complimentary non-motorized water sports, such as kayaking, snorkeling, and standup paddleboarding, and then head to one of the luxury pool cabanas under the palm trees of Cabana Row to soak up the island's ambiance. The resort also features elegant rooms and suites, private villas, a world-class spa, and leisure facilities and services for the entire family.
Pinney's Beach is a popular tourist destination located on the island of Nevis in the Caribbean, making it a must-visit location during your stay at the Four Seasons Resort Nevis. This 3 km stretch of golden sand is known for its spectacular natural beauty, crystal-clear water, fine sand, and swaying palm trees, making it ideal for sunbathing, swimming, and water sports.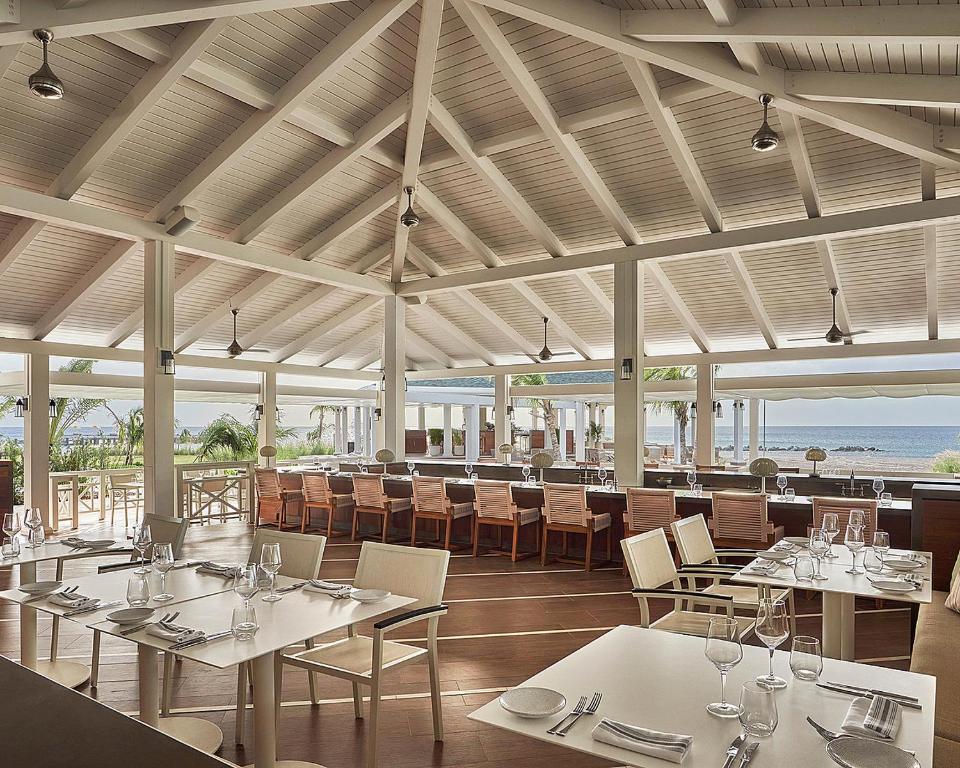 With restaurants, bars, souvenir shops, and other tourist amenities lining the beach, visitors can indulge in a variety of activities, such as snorkeling, scuba diving, water skiing, jet skiing, paddleboarding, and sailing. Beyond water sports and sunbathing, visitors can also enjoy tours and hikes in the area, such as climbing Nevis Peak, exploring the island's historical ruins, or visiting the sugar cane plantations.
The Four Seasons Resort Nevis is the epitome of a luxury hotel in Nevis, providing travelers with an unforgettable experience of adventure, relaxation, and discovery on this tropical island paradise. Pinney's Beach is a must-visit location that showcases the natural beauty of the island and provides visitors with endless entertainment and recreational opportunities. The Four Seasons Resort Nevis is a destination that every traveler must experience at least once in their lifetime.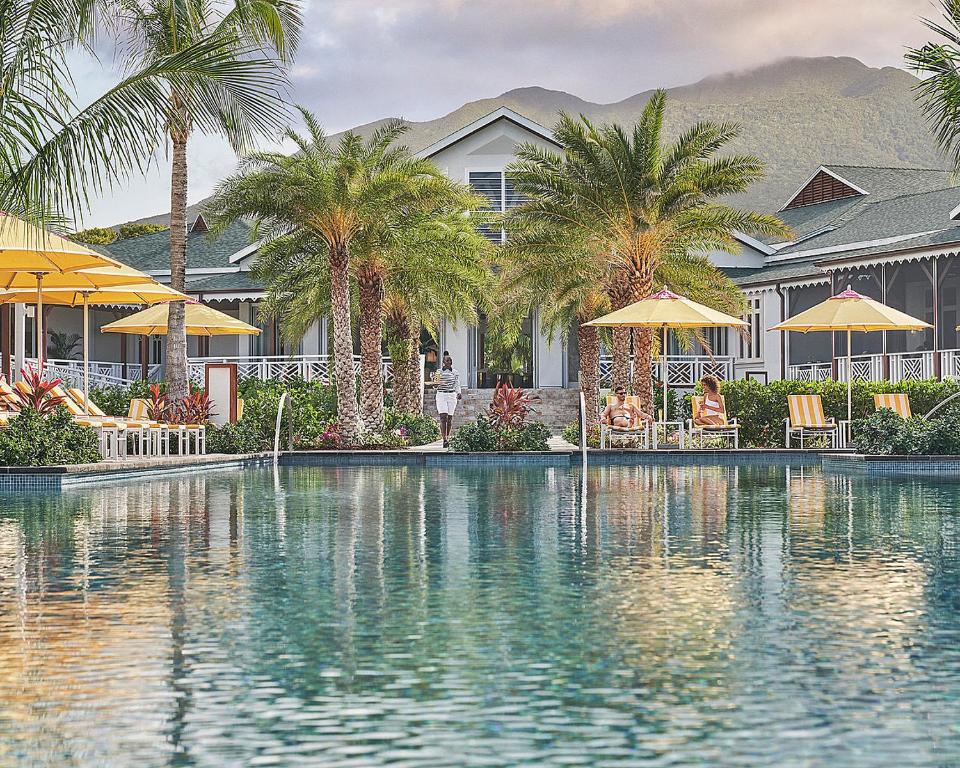 –
Check out our selection of the best hotels in the Caribbean.