Gardena Grödnerhof Gourmet Hotel & Spa, Ortisei
April 6, 2023
Decamp to the Alpine splendor of the Dolomites and enjoy in an environment designed for leisure and rejuvenation. Welcome to the Gardena Grödnerhof Hotel & Spa, a magnificent hotel nestled in the Ortisei village.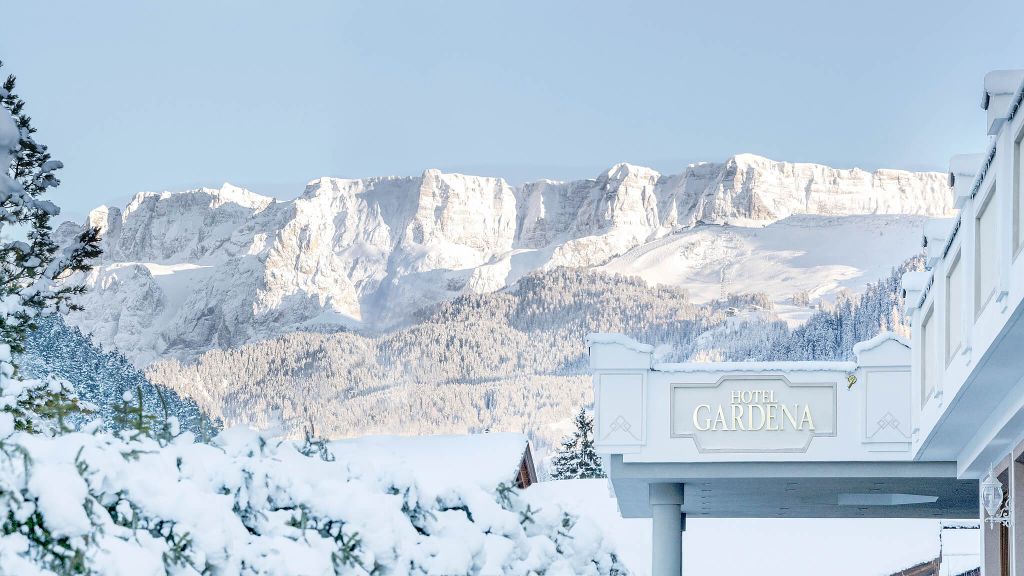 When the mountains call, Gardena Grödnerhof Hotel & Spa is the ideal destination. This lovely, turreted boutique hotel is ideal at any time of year, with world-class services normally reserved for much larger hotels.
This inviting retreat has only 58 charming rooms and suites. Each lodging has wood paneling, pleasant seating areas, and a smorgasbord of cutting-edge facilities that enrich the visitor experience, with a décor that is best described as Alpine chic. You'll feel right at home the moment you arrive, with each guest receiving a welcome beverage and each morning beginning with a substantial buffet breakfast.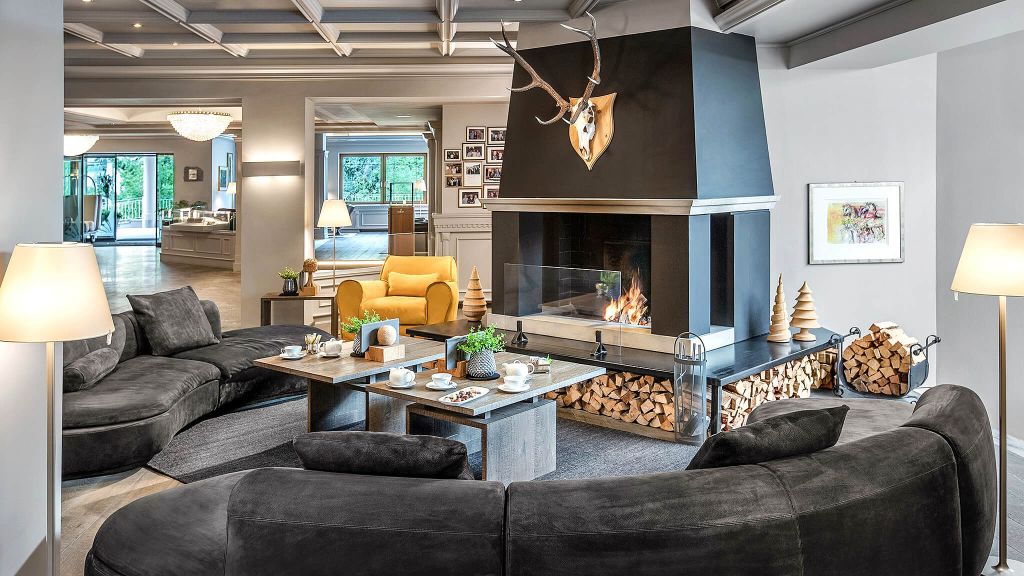 In terms of cuisine, the existence of Michelin-starred cuisine at Anna Stuben Gourmet Restaurant is a huge plus for Gardena Grödnerhof Hotel & Spa. Taste Reimund Brunner's creativity as he provides an outstanding feast based on regional Tyrolian cuisine. Pair these delectable dishes with one of the hotel's great labels from its enormous wine library.
Whether you've been pounding the slopes in the winter or the countless hiking trails in the summer, the Gardena Spa is the ideal restorative for exhausted bodies and minds. This magnificent spa features saunas, steam tubs, and a large outdoor whirlpool. It also has a spa for women alone.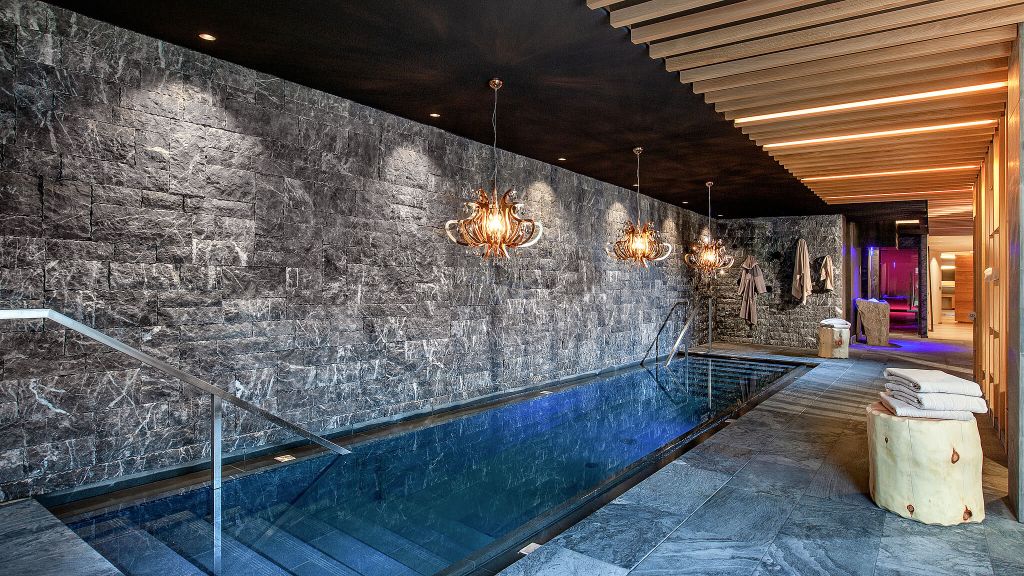 It would be negligent not to mention the plethora of outdoor activities available to Gardena Grödnerhof Hotel & Spa guests at any time of year. The hotel is only 200 meters from a cable car station that takes riders to Europe's greatest high-altitude plateau. Speed enthusiasts can explore a huge network of downhill slopes, while cross-country skiers can negotiate a network of paths. Hiking, mountain biking, world-class golf, and plenty of activities for younger guests are available during the summer.
Ortisei is a charming alpine village located in the heart of the South Tyrol region of Italy. Surrounded by stunning mountain peaks and picturesque valleys, Ortisei is a perfect destination for nature lovers and outdoor enthusiasts.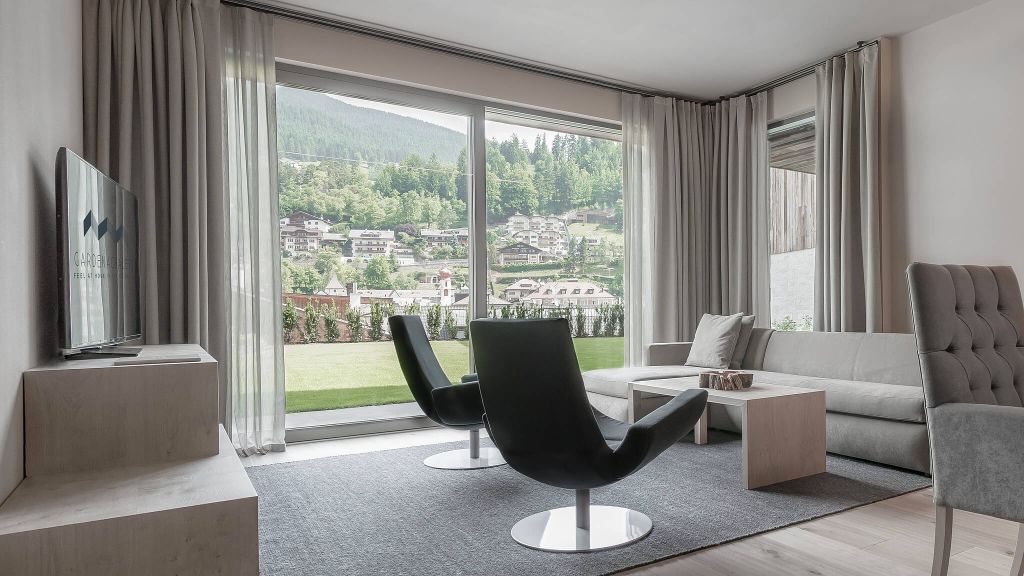 One of the main attractions in Ortisei is the Alpe di Siusi, the largest high-altitude plateau in Europe, offering breathtaking views and a plethora of outdoor activities, such as hiking, skiing, snowboarding, and mountain biking. The nearby Seceda cable car takes visitors to the top of the mountain, where they can enjoy panoramic views of the surrounding landscapes.
Ortisei's town centre is a charming mix of traditional Tyrolean architecture and modern amenities. Stroll through the town's pedestrianised streets and admire the ornate facades of the houses, which are decorated with beautiful frescoes and wood carvings. The town also has many shops selling locally-made crafts, including intricate wood carvings, ceramics, and textiles.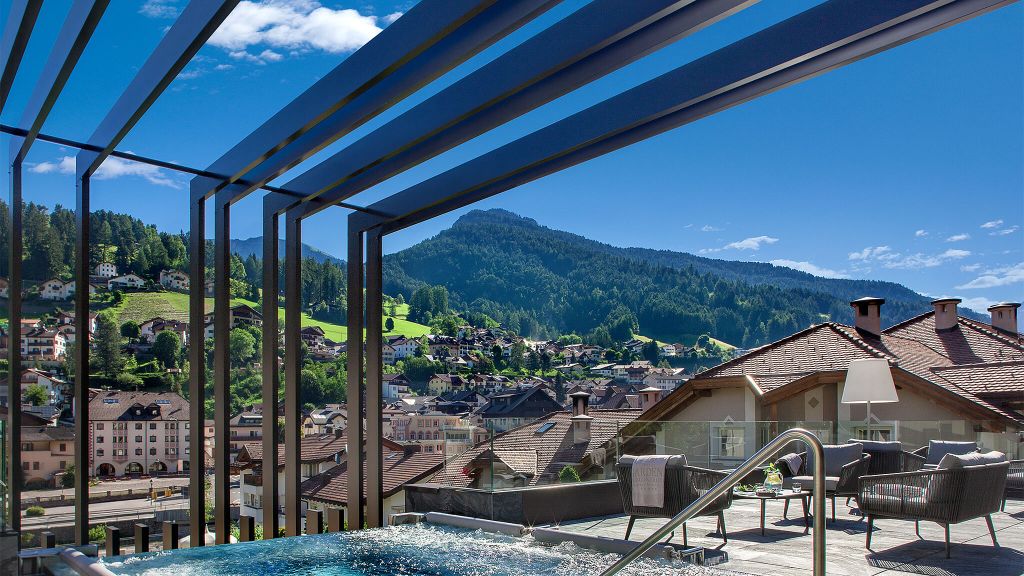 Foodies will be delighted by the local cuisine, which features hearty dishes such as speck, a smoked ham, and knödel, a type of dumpling. The town is also home to several restaurants serving international cuisine, including Italian and Austrian.
For those interested in culture, Ortisei has several museums and galleries showcasing the region's history and art. The Museum Gherdëina is dedicated to the history and culture of the local Ladin people, while the Museum of Val Gardena Art displays works by local artists, including the famous woodcarvers.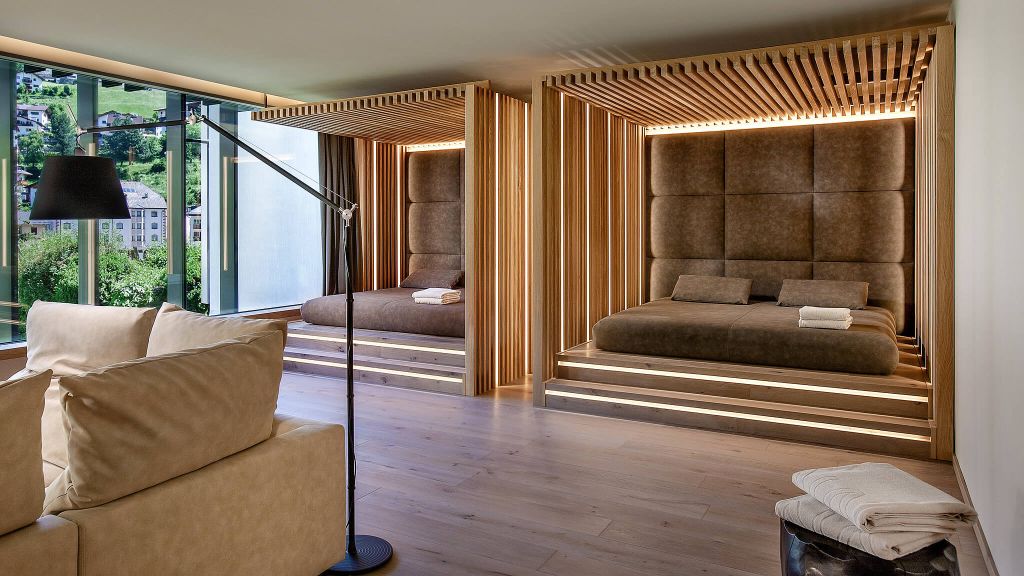 –
Check out Italy Travel Guide