Gmundner Lodge, Namibia
March 23, 2023
Gmundner Lodge in Namibia offers an unrivaled combination of adventure and wellness. This luxurious camp-style retreat, designed to be completely self-sufficient, conjures visions of old-world safari splendor amid rugged savannah wilderness.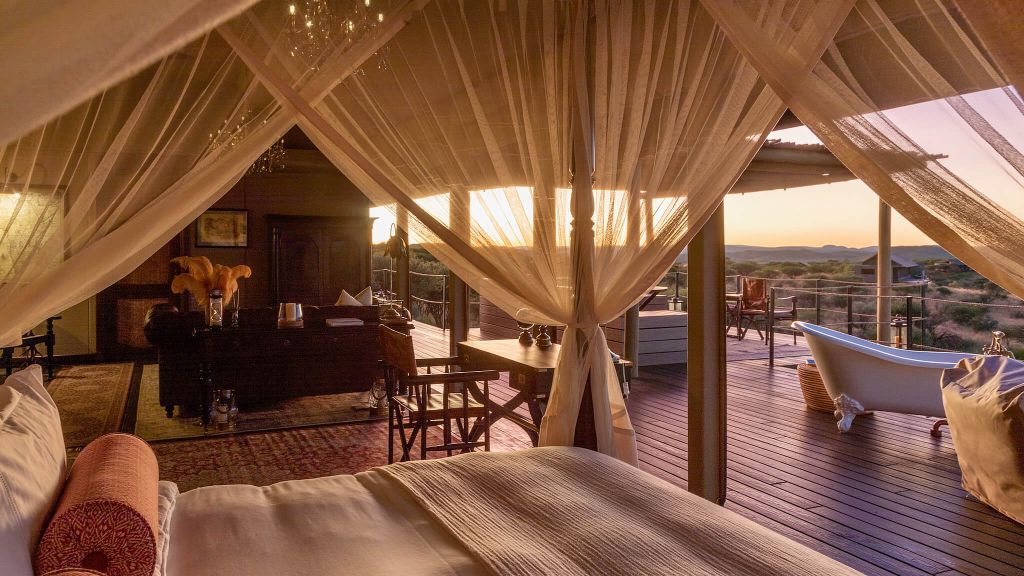 With Namibia's savannah at the forefront of global climate change, Gmundner Lodge is understandably proud of its sustainability achievements. This commitment began with the concept stage, when all aspects of the lodge were built with locally sourced, sustainable materials. Gmundner Lodge operates entirely on solar power, ensuring a 100% CO2-free experience for guests during their stay.
Gmundner Lodge's twelve stylish guest suites are equally impressive, each set apart from the main lodge and nestled gently into the contouring landscape. Soft leather chairs, rich mahogany furniture, antiques, and unique artifacts abound in these elegant abodes, evoking old-world style. Each has an outdoor terrace ideal for wildlife viewing, as well as an adjoining outdoor shower and clawfoot tub for stargazing at night.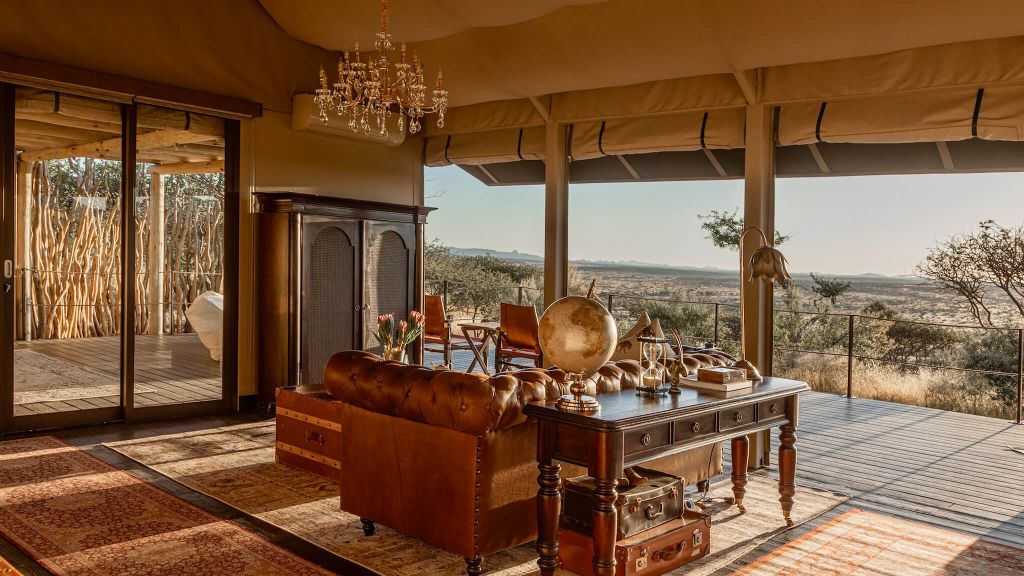 Despite its remote location in the Namibian savannah, Gmundner Lodge has wellness facilities on par with any major city hotel. To begin, guests can work out in a modern fitness center with windows overlooking the savannah. After that, head to Gmundner Spa for a Makai wellness journey that includes old-world remedies and holistic practices to rejuvenate tired bodies and minds.
The presence of an on-site farm ensures that guests seeking a world-class dining experience are expertly catered to at Gmundner Lodge. The farm supplies the lodge's kitchen with farm-fresh produce, premium game, beef, and dairy, bringing sustainability to the forefront once more. Guests are welcome to wander through the fruit tree orchard to see the work up close, or to visit the farm's gin distillery for an unexpected sensory journey in the wilderness.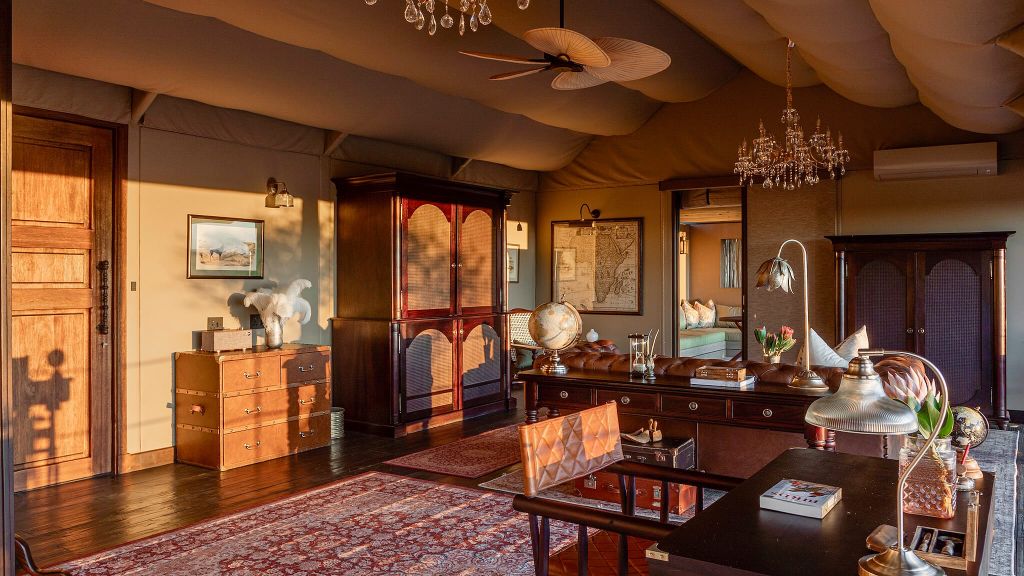 With over 6,000 hectares of savannah, trails, and mountains to explore, there's plenty to see and do during a stay at Gmundner Lodge. Wildlife is an important part of the experience here, with game drives, walking safaris, and horseback riding bringing guests up close and personal with majestic local creatures. On a Gmundner sundowner drive, you will be whisked away to a secluded viewpoint where an elegant sundowner experience awaits, complete with top-shelf drinks and chef-prepared gourmet snacks overlooking Namibia's great wilderness. Explore your creative side by joining Gmundner for a ceramics and painting workshop, or for the more daring, the e-motocross offers an adrenaline-filled journey across the reserve. There are also nearby golf courses, and the lodge has its own tennis court.
The Khomas Region of Namibia is a popular destination for tourists, offering a diverse range of attractions and activities. The region is home to the capital city of Windhoek, which serves as a gateway to many of the area's attractions. Visitors can explore the city's vibrant markets, museums, and historic landmarks, such as the Christ Church and Tintenpalast. The region also boasts numerous wildlife reserves and national parks, including the Daan Viljoen Game Reserve, the Khomas Hochland Mountains, and the Namib-Naukluft Park. These parks offer visitors the chance to see a variety of wildlife, such as giraffes, zebras, and antelopes, as well as stunning natural scenery, including mountains, canyons, and desert landscapes.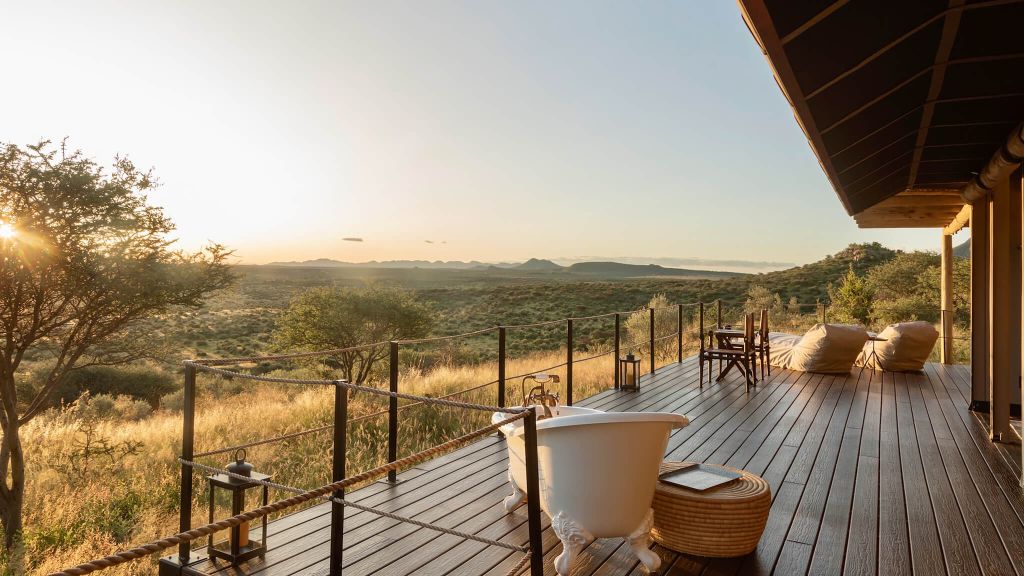 Another major attraction of the Khomas Region is its cultural heritage. The region is home to a number of indigenous communities, including the Herero and the Himba, who have maintained their traditional lifestyles and customs despite the influence of modernization. Visitors can learn about these cultures through guided tours and visits to traditional villages. Additionally, the region has a rich colonial history, with many historic buildings and landmarks dating back to the German colonial period. Overall, the Khomas Region is a must-visit destination for anyone interested in experiencing Namibia's natural beauty, cultural diversity, and rich history.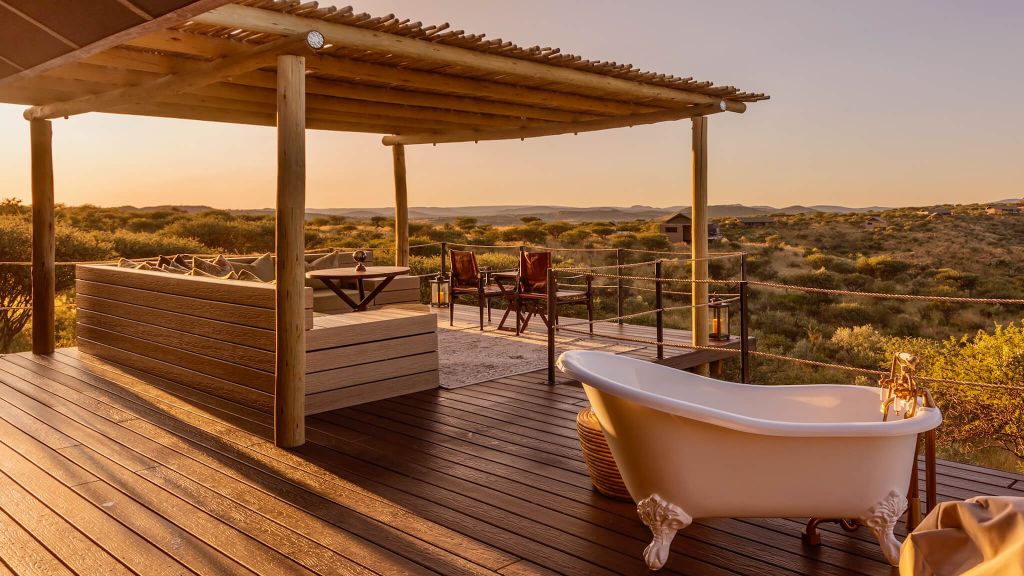 –
Check out our selection of the best hotels in Africa