Ceiba Hotel, Bissau
September 21, 2023
Ceiba Hotel Bissau: A Luxurious Oasis in the Heart of West Africa
As you step off the plane in Bissau, the vibrant capital of Guinea-Bissau, a complimentary shuttle whisks you away to an oasis of luxury nestled in the heart of the city: the Ceiba Hotel Bissau. This 5-star gem is a beacon of elegance and comfort amidst the bustling urban landscape, offering an unparalleled experience of lavish living and warm hospitality.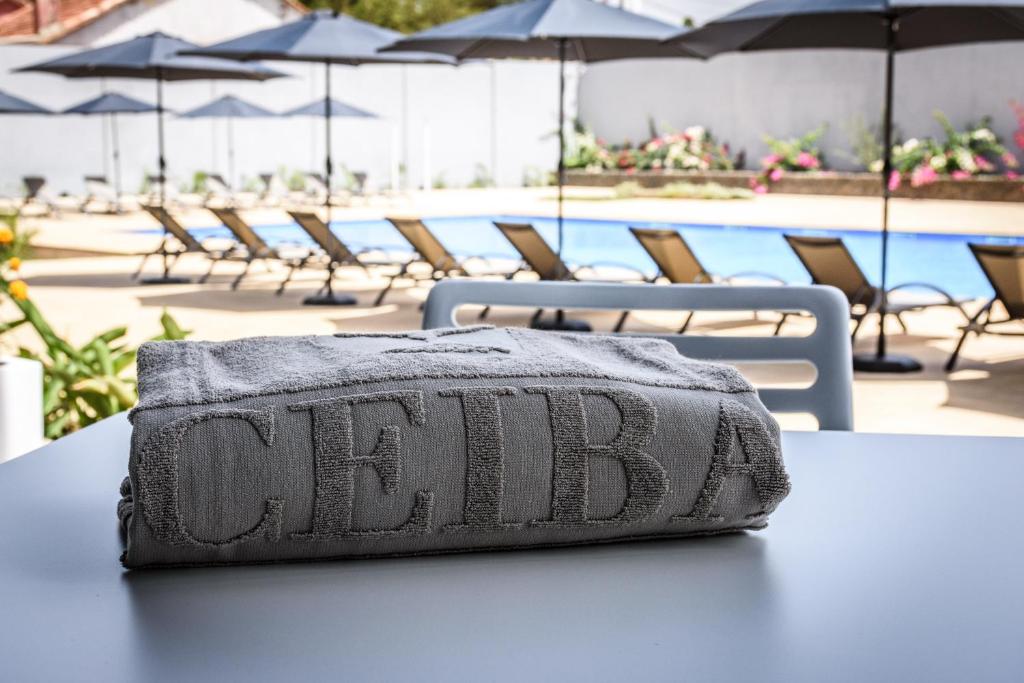 The hotel's prime location is unquestionably one of its greatest assets. Situated in the city center, it offers easy access to prominent local landmarks such as the Assembleia Ministério da Justiça and the Presidential Palace. Yet, it's not just the proximity to these iconic sites that makes Ceiba Hotel Bissau stand out. The hotel itself is a landmark, a testament to architectural brilliance and aesthetic design.
As you enter the grandeur of the Ceiba Hotel, you are greeted by an exquisite blend of modern facilities and traditional African decor. The hotel's exterior flaunts a contemporary design that beautifully contrasts with the rich cultural heritage of Bissau. Inside, the hotel exudes a warm, inviting ambiance that instantly makes you feel at home. The Ceiba Hotel Bissau boasts 180 air-conditioned rooms that offer a perfect blend of comfort and style. Each room is tastefully decorated, featuring all the amenities you would expect from a 5-star establishment, including Wi-Fi, flat-screen TVs, and spacious bathrooms.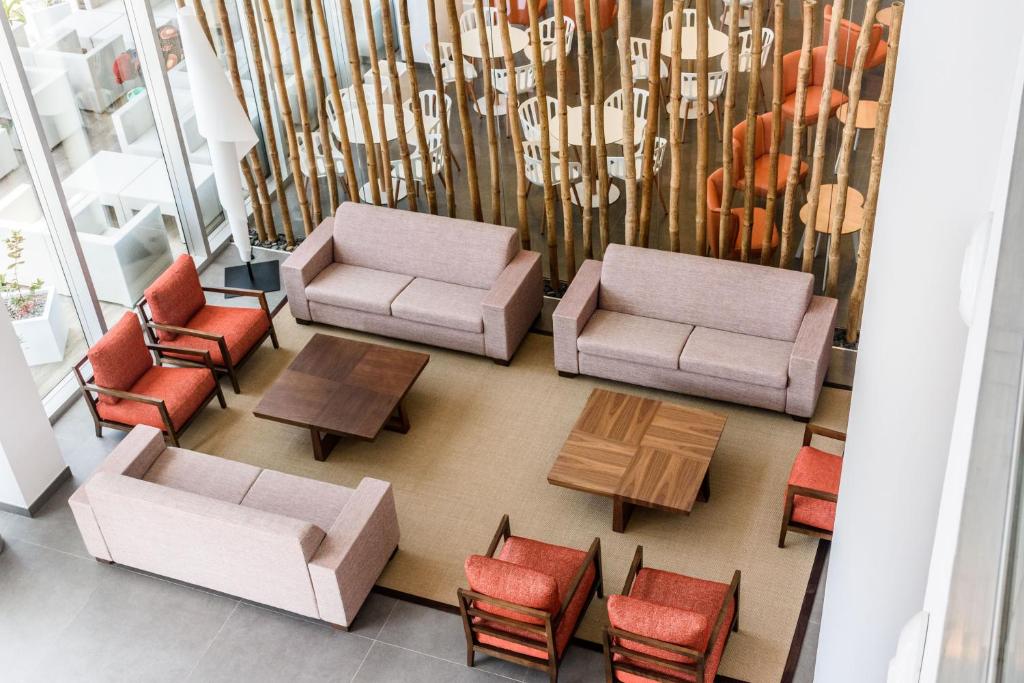 The hotel's world-class amenities extend well beyond the rooms. It features an outdoor swimming pool, a state-of-the-art fitness center, and a lush garden that provides a tranquil retreat from the bustling city life. For those seeking a little extra pampering, the hotel offers indulgent massage services that promise to rejuvenate your senses.
Dining at the Ceiba Hotel Bissau is a gastronomic delight. With two restaurants on-site, guests have an array of culinary options to choose from. The 'Bioko' restaurant serves an eclectic mix of international cuisine, while the second restaurant specializes in local dishes, giving guests a taste of authentic Bissauan flavors.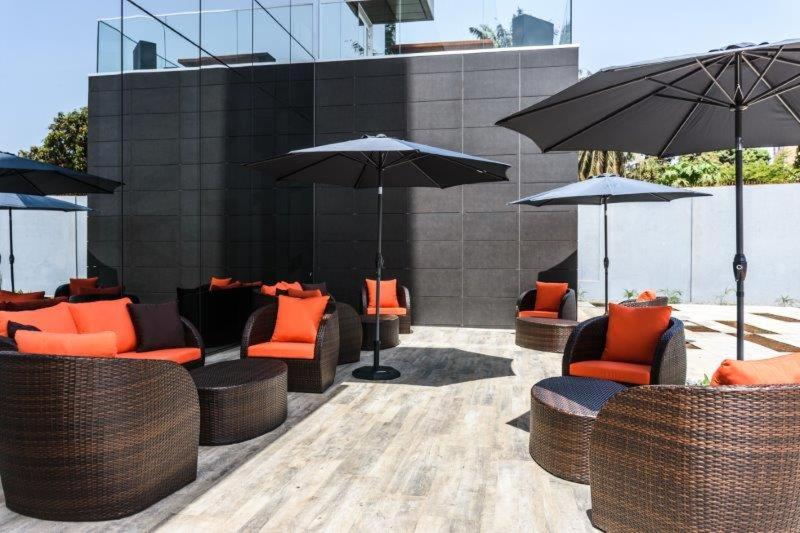 The hotel's location also places it within a stone's throw of Bissau Velho and Porto Pidjiguiti, two popular tourist destinations. For those interested in exploring the local culture and history, these sites offer a glimpse into the country's past. In addition to its luxurious accommodations and top-notch amenities, the Ceiba Hotel Bissau is renowned for hosting special events. Whether you're planning a wedding, a business conference, or a social gathering, the hotel's professional event planning team ensures that every detail is executed to perfection.
Exploring Bissau: A Hidden Gem on West Africa's Coast
Nestled along the scenic shores of West Africa, Bissau, the capital of Guinea-Bissau, is a captivating destination that beckons travelers seeking an off-the-beaten-path adventure. Steeped in history and culture, this vibrant city offers a unique blend of African, Portuguese, and indigenous influences that make it a fascinating melting pot. Bissau boasts a rich heritage, and its colonial architecture, bustling markets, and warm, welcoming locals create an unforgettable atmosphere for intrepid explorers.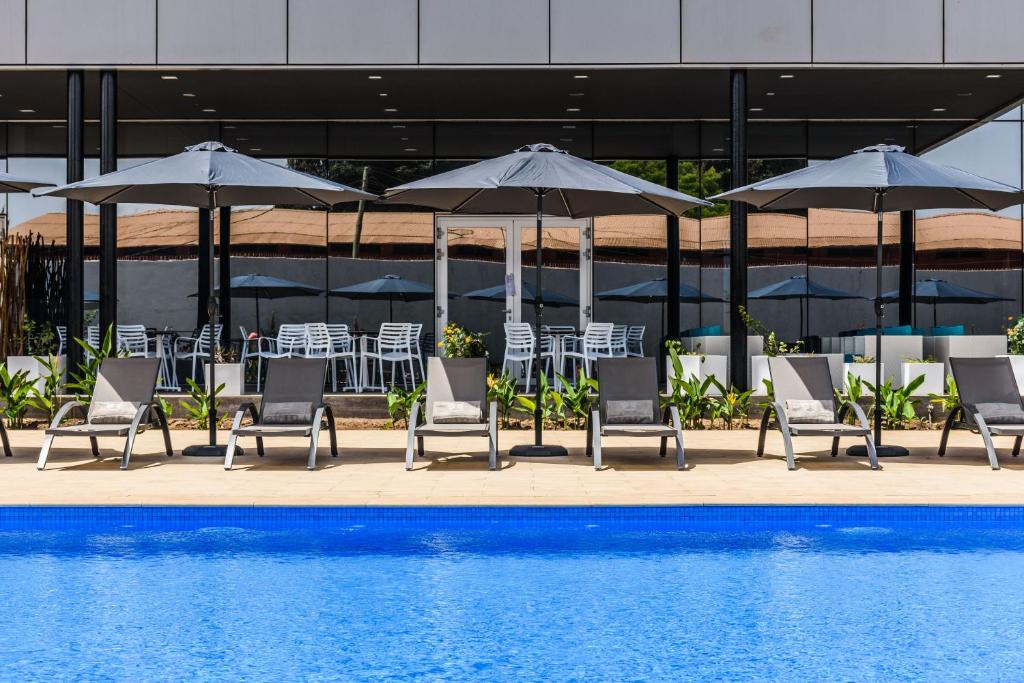 One of the city's most alluring attractions is the Bissau Velho, the historic Old Town. This picturesque quarter boasts cobblestone streets lined with colorful colonial-era buildings adorned with intricate wrought-iron balconies. Visitors can wander through narrow alleyways, stumbling upon hidden cafes and artisan shops selling handcrafted souvenirs. The lively Bandim Market is another must-visit spot, where the vibrant sights, sounds, and aromas of the bustling stalls offer a sensory immersion into Guinean culture. Here, you can sample delectable local dishes like "jollof rice" and "bafas," while bargaining for authentic West African crafts and textiles.
Nature enthusiasts will find solace in the Bijagós Archipelago, a pristine sanctuary just off the coast of Bissau. Comprising over 80 islands, this UNESCO-listed biosphere reserve teems with diverse wildlife, including rare sea turtles and manatees. Travelers can embark on boat tours to explore the archipelago's mangrove forests, savannahs, and tranquil beaches, providing a serene escape from the city's hustle and bustle. Whether you're drawn to its cultural heritage or its natural wonders, Bissau welcomes adventurers with open arms, promising an enriching journey that leaves a lasting impression.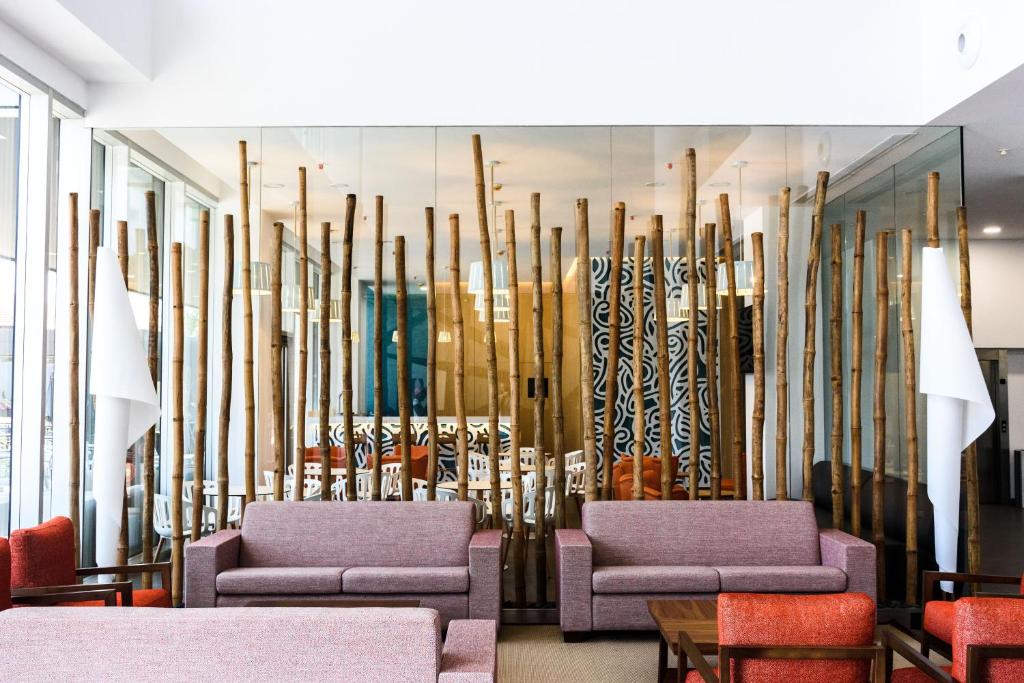 Our site showcases the best hotels in the world.