Hallmark Resort in Cannon Beach, Oregon
October 17, 2023
Located along the picturesque shores of Cannon Beach, Oregon, lies a coastal retreat that embodies elegance, serenity, and breathtaking natural beauty. Welcome to Hallmark Resort Cannon Beach, a haven of luxury where the majestic Pacific Ocean meets pristine sandy beaches. Discover a world of indulgence and relaxation as you immerse yourself in the unparalleled charm and warm hospitality of this oceanfront getaway.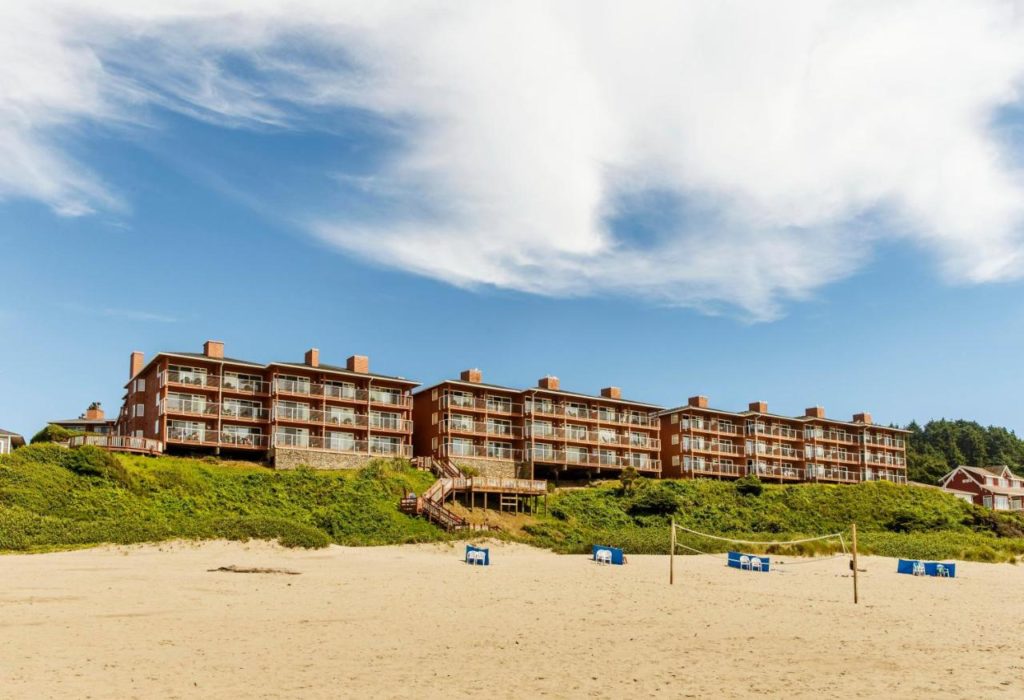 Perched on the edge of one of Oregon's most iconic beach destinations, Hallmark Resort Cannon Beach offers guests immediate access to the stunning shoreline and panoramic views of the mighty Haystack Rock. From the moment you arrive, the rhythmic sound of crashing waves and the salty sea breeze will transport you into a state of pure tranquility. Step into a world of refined luxury as you enter Hallmark Resort Cannon Beach. The architecture seamlessly blends coastal charm with contemporary elegance, creating a welcoming ambiance. The tastefully decorated guest rooms and suites feature modern amenities, plush furnishings, and private balconies or decks boasting mesmerizing ocean views.
Hallmark Resort Cannon Beach pampers its guests with exceptional dining options. Savor fresh, locally sourced Northwest cuisine at the resort's renowned restaurant, where talented chefs create culinary masterpieces amidst a backdrop of ocean vistas. Indulge in delectable flavors and tantalizing dishes that showcase the best of the region's culinary offerings.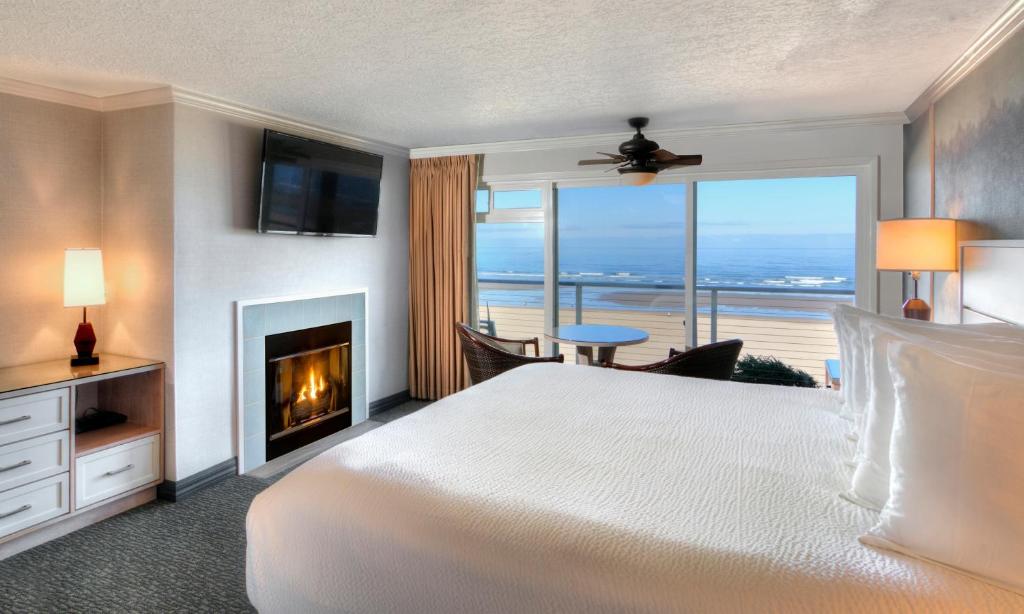 For those seeking relaxation and rejuvenation, the resort's spa and wellness center offer a range of pampering treatments. Unwind with a soothing massage, indulge in a refreshing facial, or take a dip in one of the indoor pools. Immerse yourself in a world of tranquility and let the cares of the world melt away.
Beyond the resort's luxurious confines, Cannon Beach beckons with its natural wonders. Take a leisurely stroll along the sandy shoreline, feel the soft sand beneath your toes, and breathe in the rejuvenating sea air. Marvel at the towering Haystack Rock, which stands as a majestic sentinel in the midst of the ocean. Embark on scenic hikes, visit art galleries, or simply bask in the coastal beauty that surrounds you.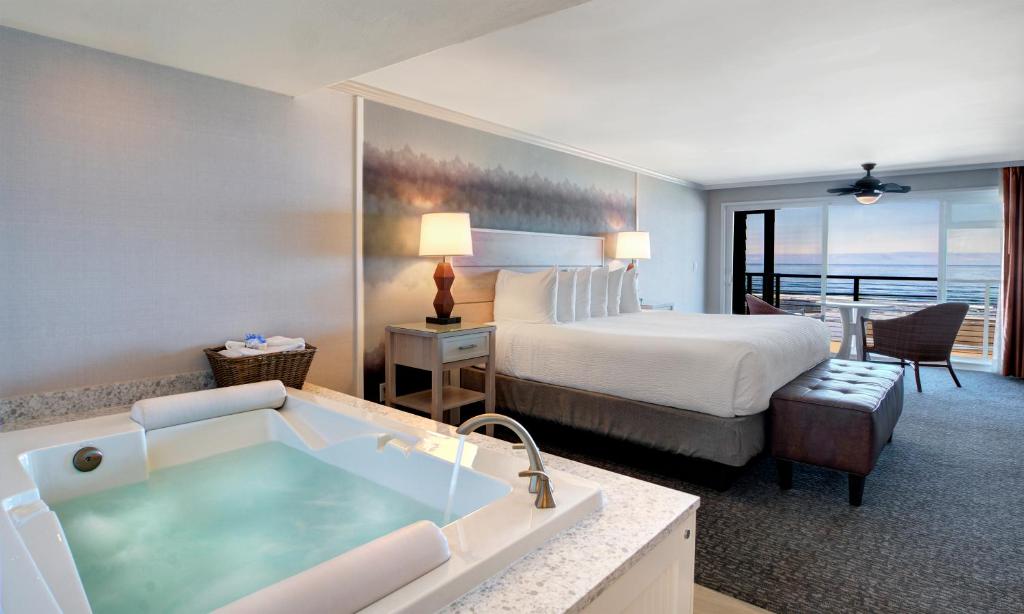 The rugged beauty of the Pacific Northwest finds its poetic expression in Cannon Beach, a serene seaside town located along the magnificent coast of Oregon. Renowned for its expansive sandy shores and the imposing Haystack Rock—an iconic 235-foot sea stack that stands sentinel against the ocean's relentless waves—Cannon Beach is a tapestry of nature's grandeur, where the gentle whisper of the sea breeze is punctuated by the cries of seabirds and the distant crash of waves. The beach, painted with hues of golden sand and silver waters, often carries a misty allure, creating ethereal sunsets that have inspired artists, photographers, and daydreamers alike for generations.
Beyond its natural splendors, Cannon Beach is a haven for those seeking both relaxation and recreation. A stroll through its charming downtown reveals a delightful mix of art galleries, boutique shops, and cozy eateries, each exuding a unique character reflective of the town's artistic and laid-back vibe. The local theater, annual sandcastle contest, and myriad festivals ensure that there's always something happening in this vibrant coastal community. For the more adventurous, tide pools teeming with marine life, forested hiking trails, and opportunities for beachcombing, surfing, and kayaking promise endless hours of exploration and excitement.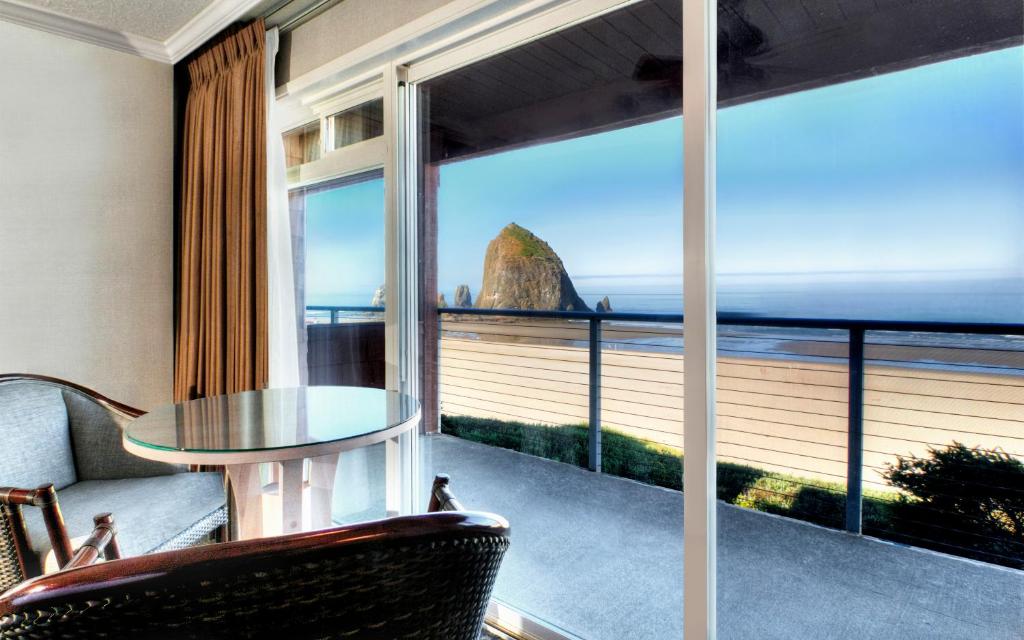 Yet, what truly sets Cannon Beach apart is its soulful connection to the environment. Conservation efforts are evident everywhere, from preserved marine sanctuaries to initiatives aimed at safeguarding the delicate coastal ecosystem. Accommodations, ranging from quaint B&Bs to luxury resorts, often boast eco-friendly practices, ensuring that visitors can enjoy their stay with a clear conscience. In Cannon Beach, the commitment to preserving its pristine beauty ensures that this coastal treasure remains a beloved destination for generations to come.
See our USA Travel Guide.