Hotel Birks, Montreal
June 29, 2022
Located in downtown Montreal, the Birks Hotel Montreal has a restaurant, Henri Brasserie Française, with a terrace on the street. The hotel is 300 meters from the Montreal Eaton Centre and 400 meters from the Museum of Contemporary Art.
Rooms at the Birks Hotel include a desk, flat-screen TV and private bathroom. Each room has air conditioning and some have a private terrace overlooking the city. Some have a free-standing bathtub and a gas fireplace.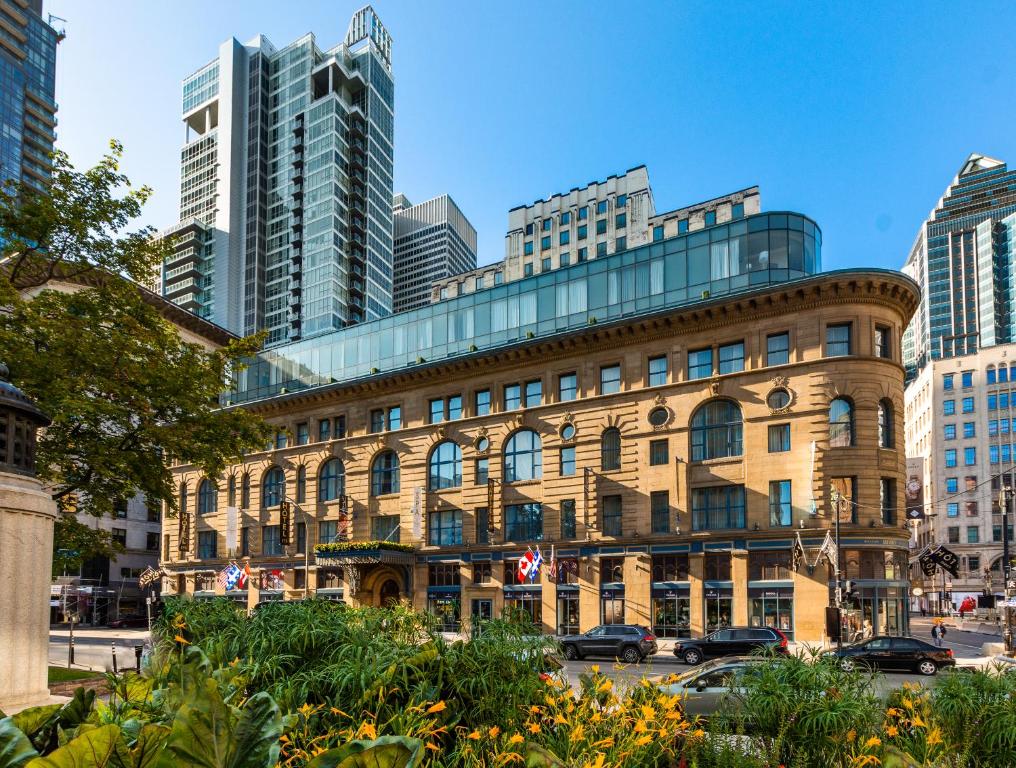 In the morning you can enjoy a continental, express or a la carte breakfast. At the Birks Hotel, you'll find the Henri Brasserie Française restaurant, which offers comforting French cuisine prepared with seasonal Canadian products.
The on-site Valmont Spa is the perfect place to enjoy Valmont skin care treatments.
The staff at the 24-hour front desk speaks French and English.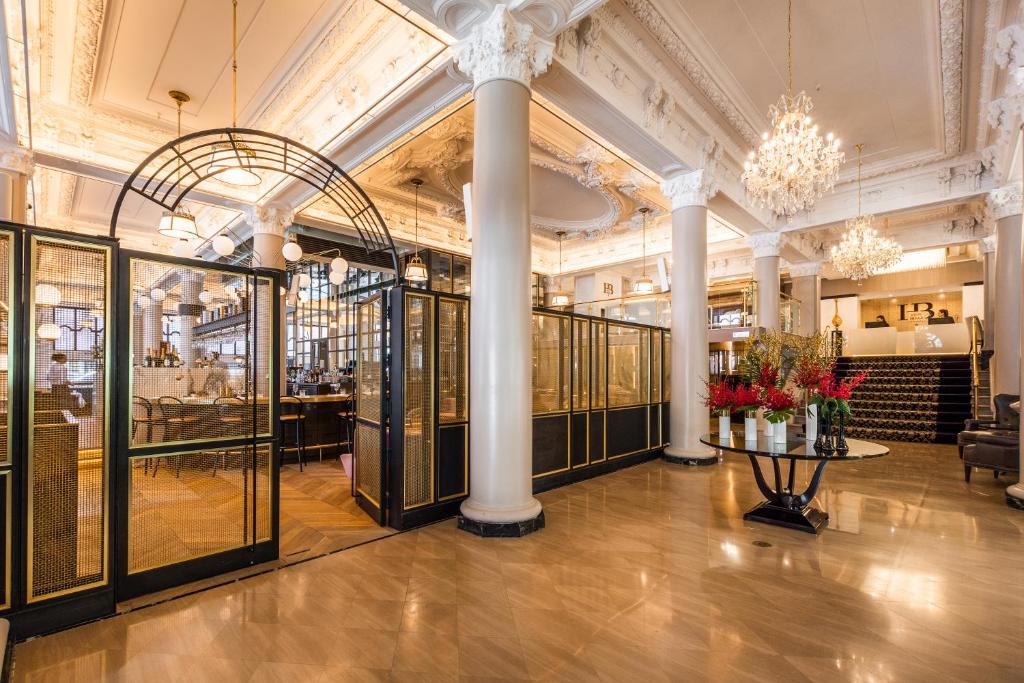 Close to the iconic Bell Centre and McGill University, Hotel Birks Montreal offers a terrace, dry cleaning/laundry service and a fireplace in the lobby. Pamper yourself with a deep tissue massage, body scrub or manicure/pedicure at the on-site spa, Valmont Spa. Henri Brasserie Francaise, the on-site bistro, offers French cuisine and brunch. Free in-room Wi-Fi is available to guests, as well as a variety of amenities, such as a bar and a fitness center.
The Montreal Convention Center is 500 meters from the Birks Hotel. Montreal's Pierre Elliott Trudeau International Airport, the nearest airport, is located 15 km away.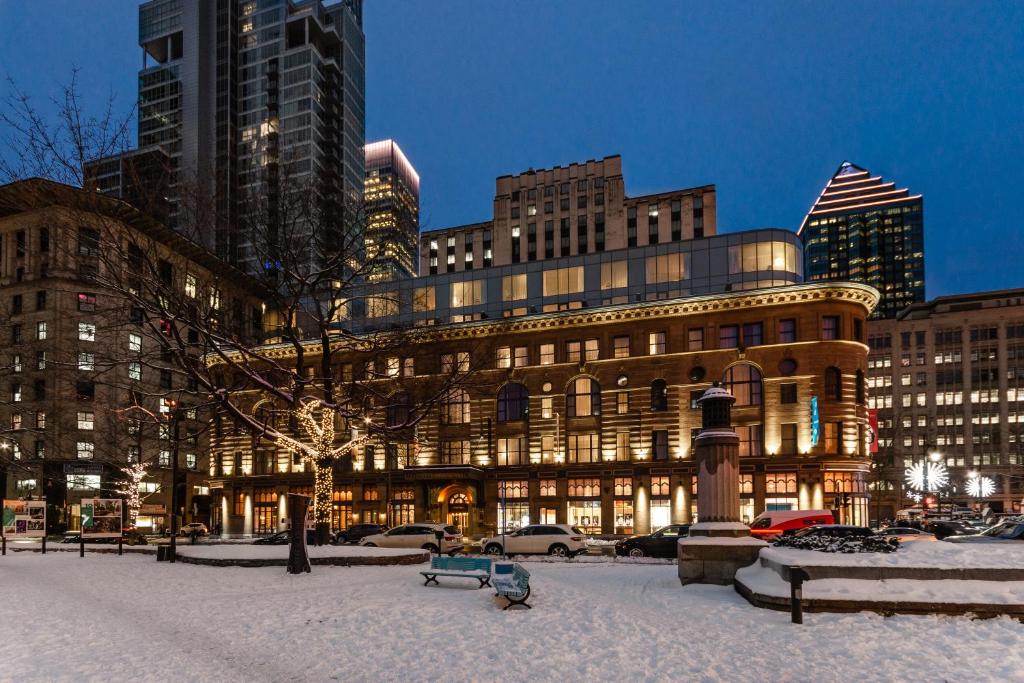 Housekeeping:
Rooms are cleaned according to the most stringent cleaning protocol in compliance with government regulations. If you need additional items (towels, shower gel, combs, etc.), just ask at the hotel reception and they will be delivered. Some items have been removed from the rooms and are available upon request to facilitate the sanitary process.
All rooms at Hotel Birks Montreal have comfort touches like 24-hour room service and climate control, in addition to services and amenities like free Wi-Fi and a safe. Traveler reviews are full of praise for the accommodation's comfortable rooms.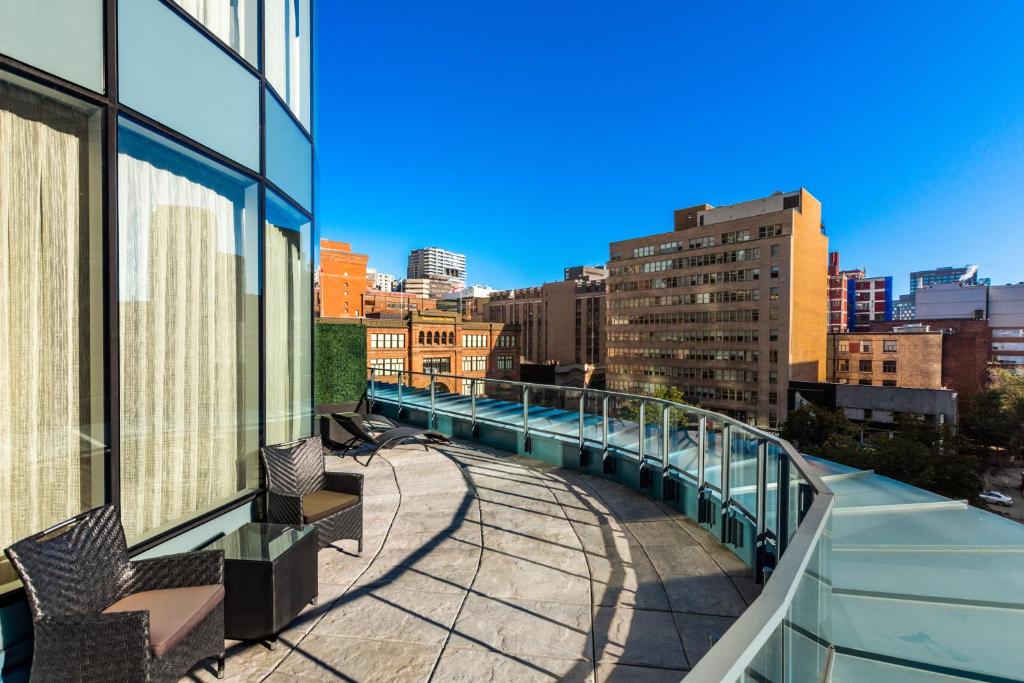 Henri Brasserie Française Restaurant:
The on-site Henri Brasserie Française restaurant is open for breakfast, lunch and dinner Tuesday through Saturday and for brunch on Sundays. The establishment offers room service ordering through its 24/7 menu.
Valet Parking:
The establishment will be happy to park your vehicle while ensuring that sanitary guidelines are followed whenever you need your vehicle. The drop-off location for the valet parking service is located at 1240 Phillips Square. The service is offered with in and out privileges for a daily fee of 40 CAD. Please note that due to height restrictions, pick-up trucks and vehicles with sportrack cargo boxes may be refused based on height. The facility valets will direct you to the nearest parking lot.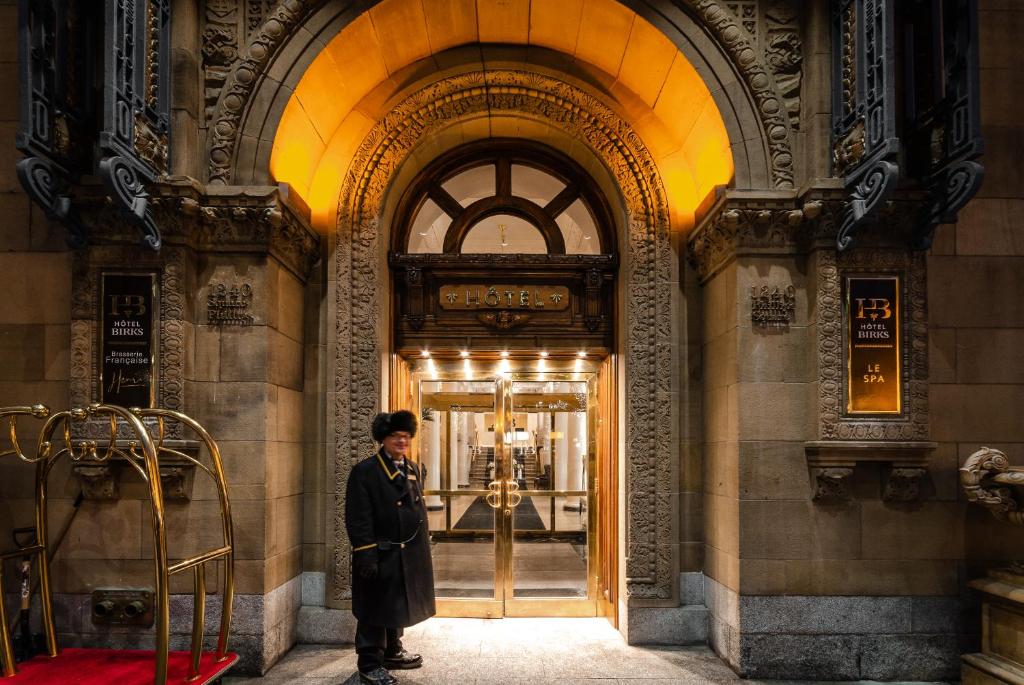 This is one of the best hotels in the world.