Ice Hotel, Kiruna
January 18, 2023
The Ice Hotel in Kiruna, Sweden, is more than just a hotel or luxury hotel secluded in the Arctic Circle, but a real once in a lifetime experience. As its creators observe each year, the Ice Hotel never stand still as it is rebuilt each from the ice of the Torne River. Each year the architecture and décor is then different from the years before making a stay at Sweden's Ice Hotel a unique experience.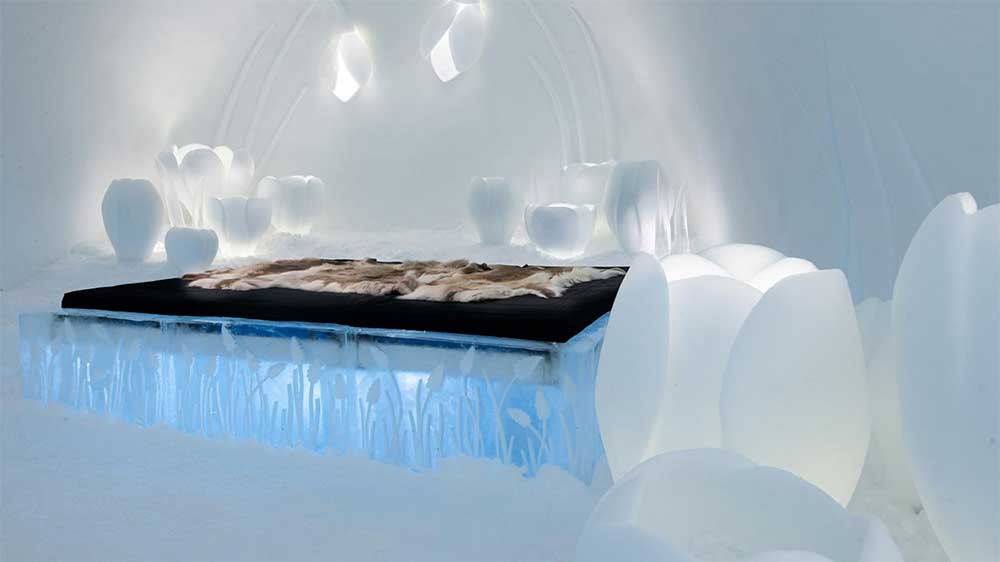 There are two types of accommodation – warm and cold. Each cold accommodation is a carefully constructed wonder with ice sculptures and arty carvings. Temperature remains at -5°C but you will feel warm as your bed is made of ice capped with layers of furs and a warm sleeping bag. Staying one night there is an experience in itself, and most people choose to stay the remaining of their stays in warm accommodation or chalets with all the amenities.
People come to the Ice Hotel for the experience and enjoying the stunning architecture. The décor is a real work of art. Guests can also enjoy the ice bar, with ice glasses to hold cold vodka or any other drink. Make sure to drink fast before the ice starts melting… During their stay, guests also enjoy dog sledding, snowmobile tours, ice fishing and off course, the beauty of the Northern Lights.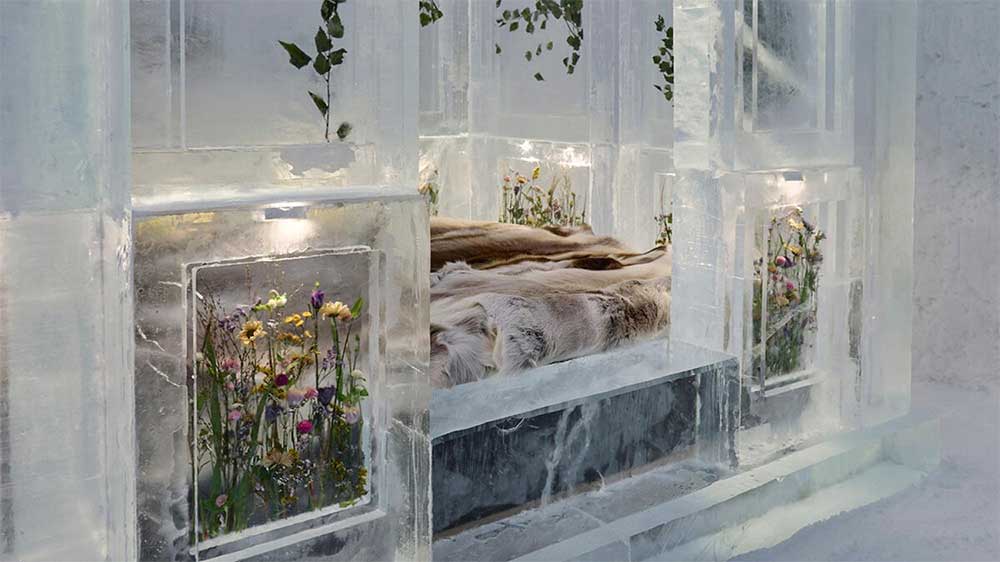 Kiruna, Sweden is known for its stunning natural beauty, including the Aurora Sky Station, which offers panoramic views of the Northern Lights. Visitors can also go dog sledding, skiing, and snowmobiling in the winter, and hiking, fishing, and canoeing in the summer. The Kiruna Church, built in 1912, is a notable architectural landmark, and the nearby Esrange Space Center offers tours and educational activities. The city also has a rich cultural heritage, with the Siida Sami Museum and the Kiruna Iron Ore Mine Tour providing insight into the region's history and industry.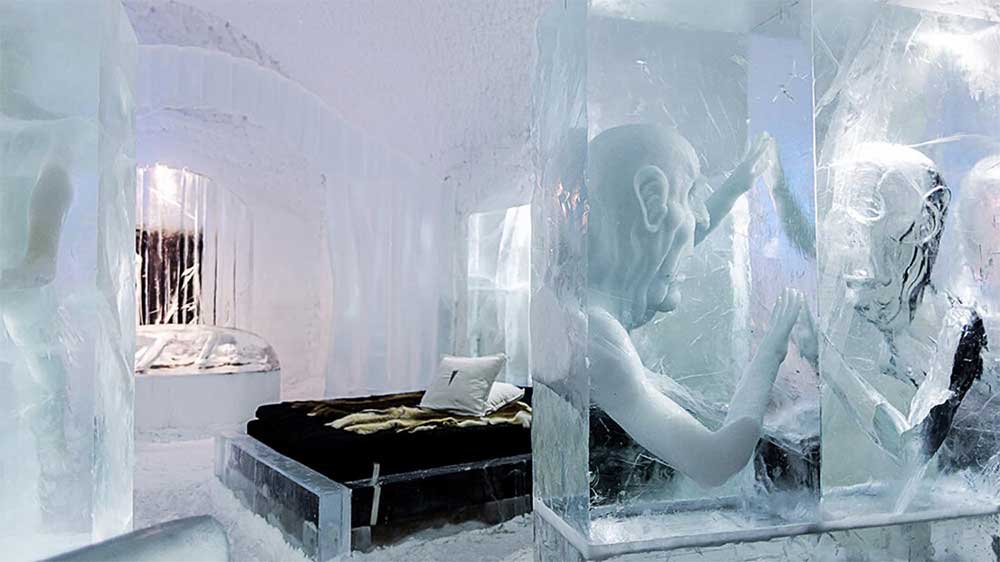 The best hotels around the world is your guide to find the best hotels in the world.