Kasbah Tamadot, Marrakech
August 9, 2022
Kasbah Tamadot is one of the best hotels in the world. Located in the Atlas Mountains one hour away from the bustling city of Marrakech, this luxury boutique hotel offers the peace and quiet required to relax after a long day trekking the mountains or a arduous day by the pool with cocktails. This is the home of Richard Branson in Morocco and everything is simply beautiful.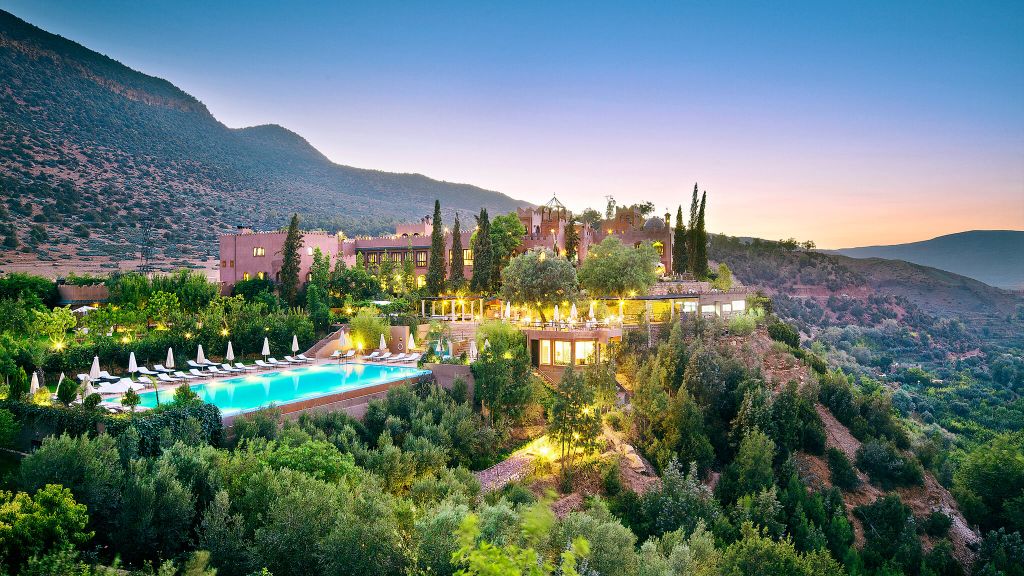 There are just 27 suites at Kasbah Tamadot, and bookings should be made well in advance to make sure you can get a room. There is also a no kids policy in high season to guarantee the peace and tranquility by the pool. Each suite or villa is beautifully decorated. The luxury Berber tents will inspire you as a local treat, with traditional furnishings and decoration.
People coming to Kasbah Tamadot should know they are in for a very special place. One hour away from Marrakech, people come to Tamadot to experience the Atlas, the mountains with the nearby Mount Toubkal, the 4×4 drives through the mountains and the occasional tennis game at the hotel. Of course, there is also the hammam, pool, and cocktails, but don't expect to go for a night out to Marrakech as the road to Tamadot is winding and dangerous in the night.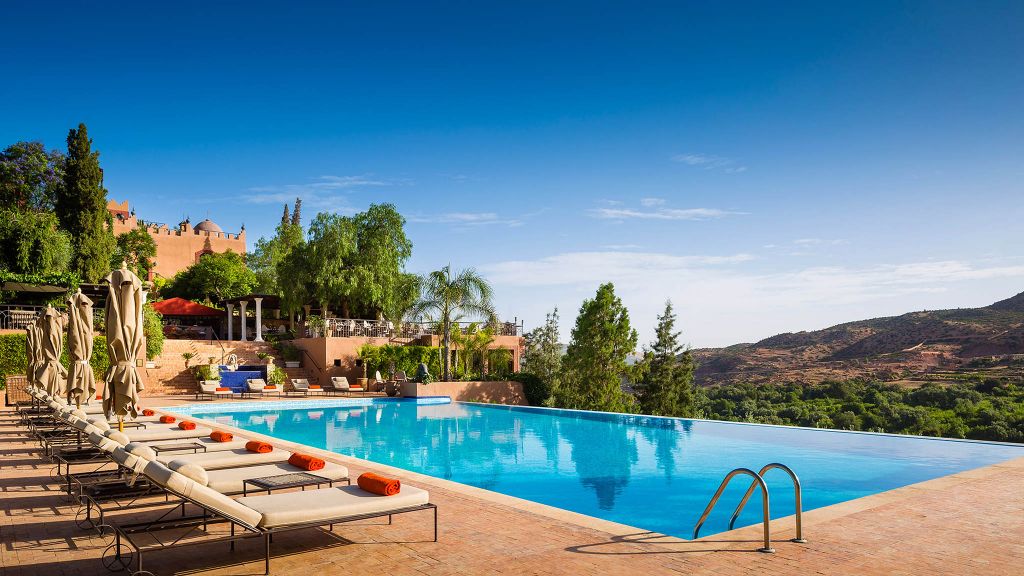 Kasbah Tamadot is truly one of the best hotels in the world. The décor is sumptuous and the service is impeccable. This is truly a beautiful hotel and all the guests just want to do one thing when their trip is over, which is to come back. The Moroccan food is delicious and the experience very impacting.
Discover Kasbah Tamadot, a Virgin Limited Edition hotel, at the foot of the High Atlas Mountains in Morocco. Mountains and green valleys are the backdrop to this luxury oasis located in the small Berber village of Asni. Meaning "light breeze", Kasbah Tamadot promises a gentle and warm getaway just one hour from Marrakech.
This is one of the best hotels in the world.