La Maison Palmier, Abidjan
June 20, 2023
La Maison Palmier is a luxurious boutique hotel located in the heart of Abidjan, Côte d'Ivoire. This elegant property boasts breathtaking views of the city skyline and offers guests a wide range of facilities.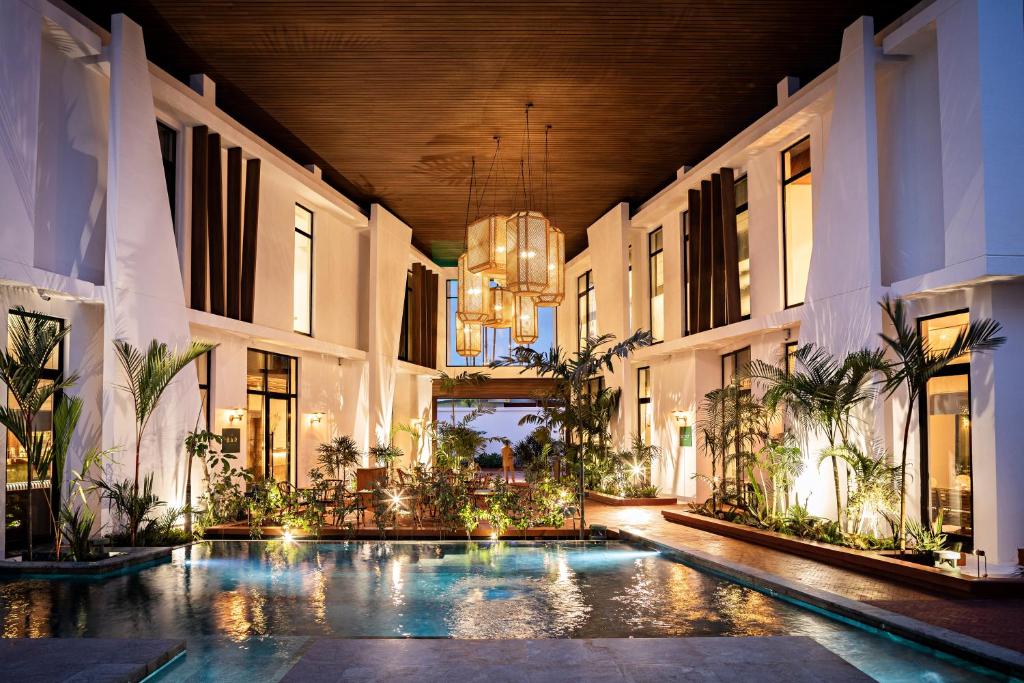 The hotel's modern design reflects the contemporary style of Abidjan, while offering all the comforts expected of a stay in this vibrant city. All rooms are equipped with satellite TV, free Wi-Fi and air conditioning for maximum comfort during your stay. The hotel also boasts two restaurants offering excellent cuisine for breakfast, lunch and dinner, as well as a full bar where you can enjoy drinks throughout the evening.
La Maison Palmier also boasts a large swimming pool where you can relax day or night. The hotel also boasts a fitness center equipped with the latest cardio and weight machines, as well as a sauna and spa. For those looking for a bit of culture during their stay, the hotel regularly organizes music events and art galleries.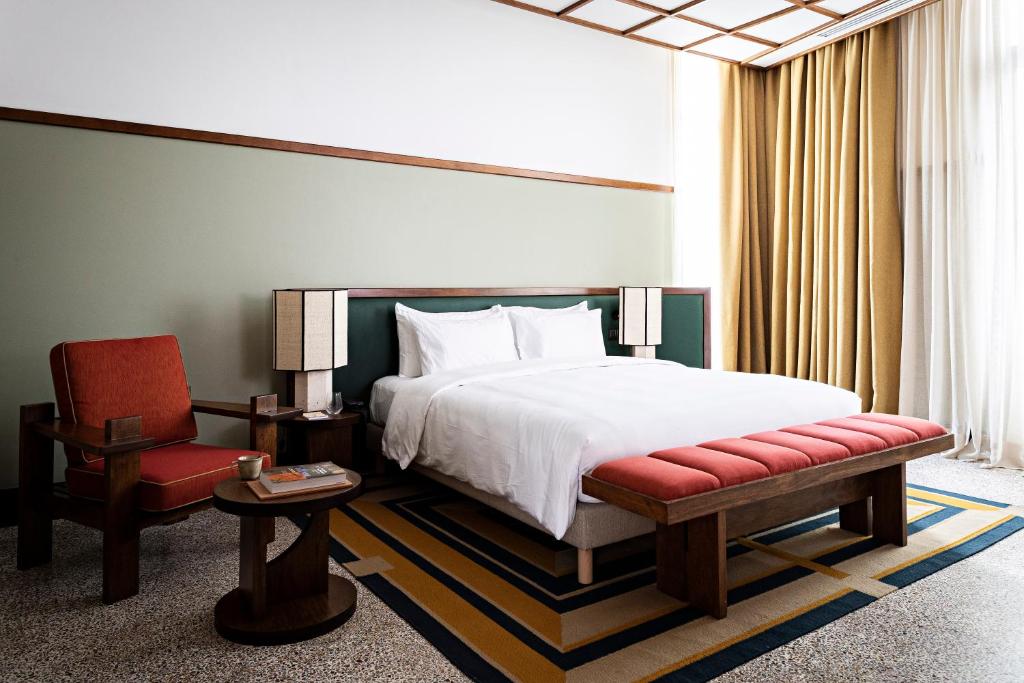 Whether you're in Abidjan for business or pleasure, La Maison Palmier is the ideal place to relax and enjoy your stay. With its luxury amenities, stunning city views and modern design touches, guests are sure to have an unforgettable experience at La Maison Palmier!
The Plateaux district of Abidjan, Côte d'Ivoire, is a must for visitors looking for a vibrant, cosmopolitan experience. This modern, dynamic district is packed with elegant boutiques, trendy restaurants, lively bars and a vibrant nightlife. The Plateaux is also home to numerous shopping malls and luxury hotels, offering visitors a wide choice of options for their stay. What's more, the district is renowned for its contemporary architecture and impressive buildings, testifying to Abidjan's rapid development and economic prosperity. Les Plateaux is a fascinating blend of tradition and modernity, where visitors can experience the hustle and bustle of Ivorian urban life while enjoying the pleasures of gastronomy, shopping and entertainment.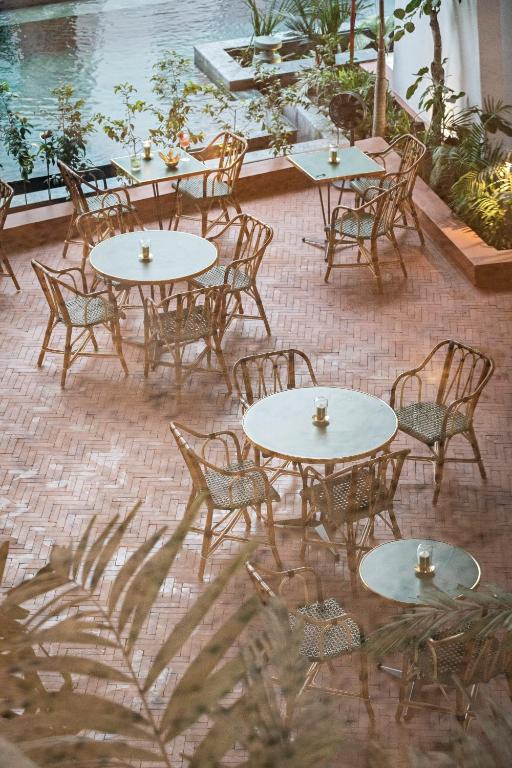 Abidjan itself is a dynamic and diverse tourist destination offering a rich and authentic cultural experience. Nicknamed the "Pearl of West Africa", the city is known for its thriving art scene, colorful markets, beautiful beaches and warm ambience. Visitors can stroll through the lively Treichville district, visit the famous Cocody market, explore the historic Marcory district, or relax on the beaches of the Baie des Milliardaires. Abidjan is also renowned for its delicious cuisine, blending African flavors with French influences, offering visitors a unique culinary experience. With its cultural diversity, rich heritage and welcoming population, Abidjan is an exciting tourist destination that is sure to appeal to travelers in search of adventure and discovery.
See our selection of the best hotels in Africa