La Toubana Hotel & Spa, Saint-François
May 4, 2023
Located on the island of Guadeloupe in the French Caribbean, La Toubana Hotel & Spa is a luxurious five-star hotel that offers the ultimate tropical getaway experience. The hotel boasts a spectacular hillside location, overlooking the Caribbean Sea and the neighboring islands of Marie-Galante, Les Saintes, and La Desirade. This stunning setting provides guests with the perfect opportunity to relax and unwind in a tranquil and serene environment, away from the hustle and bustle of everyday life.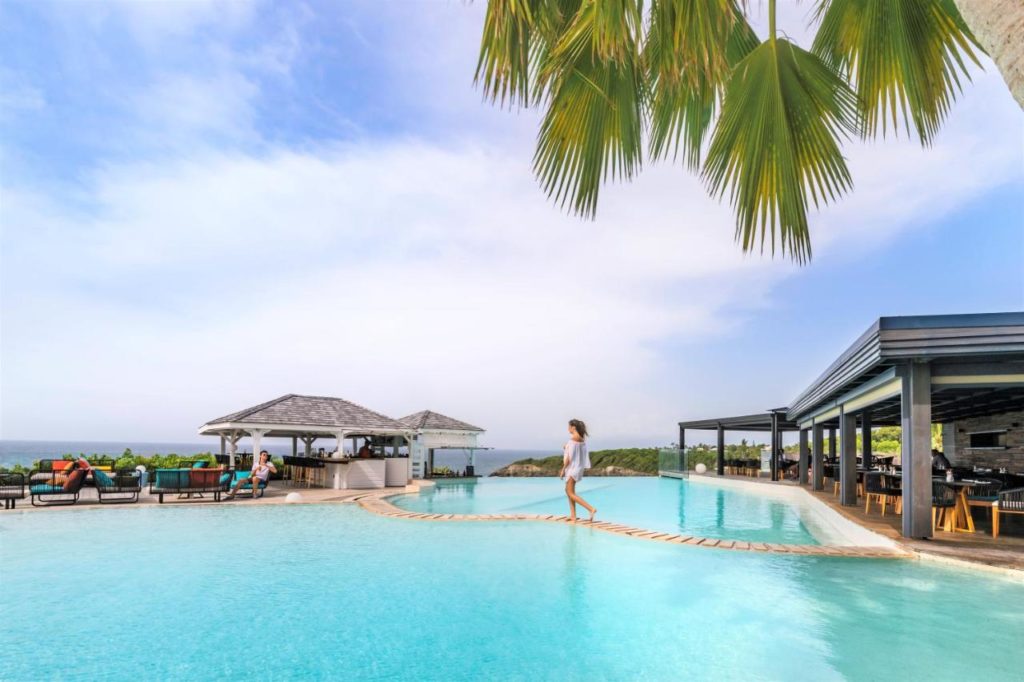 The hotel features 32 spacious and elegantly appointed bungalows and suites, each one offering stunning views of the ocean and lush tropical gardens. All of the accommodations are designed to provide guests with the utmost comfort and luxury, with amenities such as air conditioning, flat-screen TVs, and free Wi-Fi. The rooms are decorated in a traditional Caribbean style, with bright colors and natural materials that evoke the laid-back island vibe.
One of the highlights of La Toubana Hotel & Spa is its exceptional dining experience. The hotel has two on-site restaurants, both of which serve delicious and innovative cuisine that showcases the best of local and international flavors. Le Grand Bleu is an open-air restaurant that specializes in fresh seafood and grilled meats, while La Table de Jules offers a more refined dining experience, with a focus on French cuisine.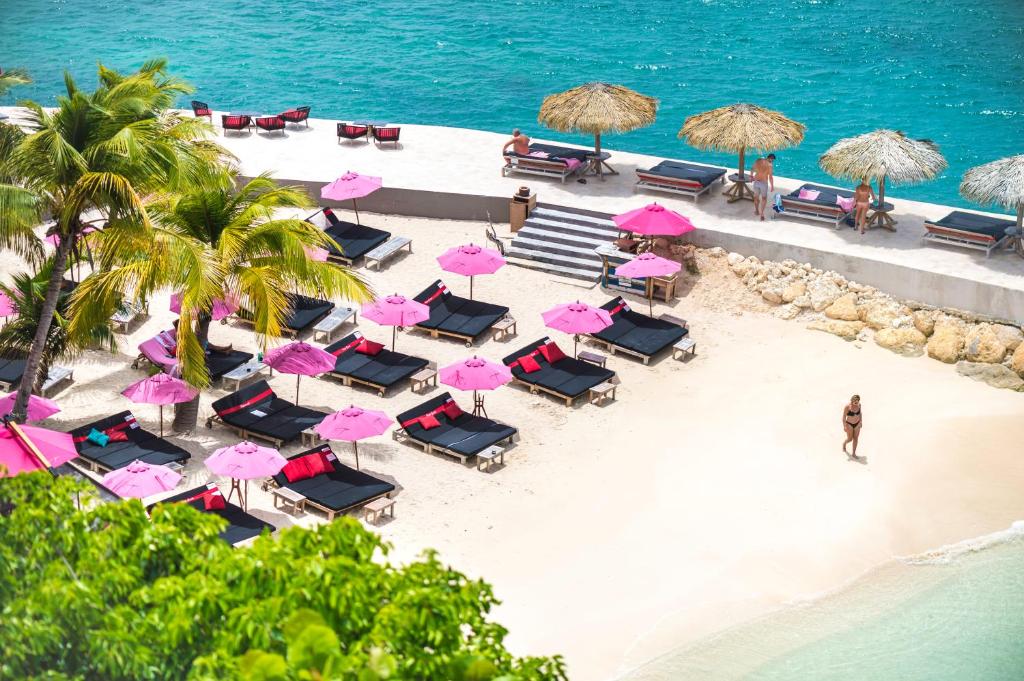 The hotel's spa is another standout feature, offering a range of relaxing and rejuvenating treatments that are designed to soothe the body and mind. Guests can choose from a variety of massages, facials, and body treatments, all of which are performed by skilled therapists using high-quality natural products. The spa also features a sauna, a steam room, and a Jacuzzi, providing the perfect place to unwind after a day of exploring the island.
La Toubana Hotel & Spa is a great hotel for anyone looking for a luxurious and relaxing Caribbean getaway. Its stunning location, comfortable accommodations, exceptional dining, and top-notch spa make it a standout choice among the many hotels on Guadeloupe. Whether you're looking for a romantic retreat or a family vacation, La Toubana Hotel & Spa is sure to exceed your expectations and provide you with a truly unforgettable experience.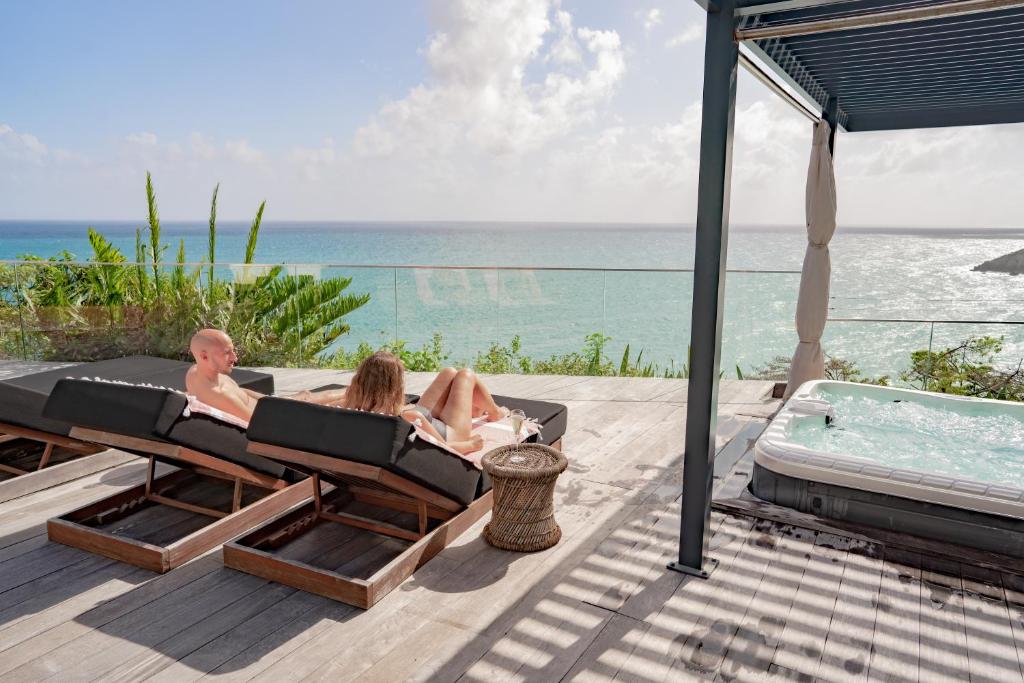 Saint-François is a charming town located on the southeastern coast of Guadeloupe that is known for its beautiful beaches, scenic landscapes, and lively atmosphere. The town has a vibrant marina that serves as a hub for water sports and boating activities, such as sailing, fishing, and windsurfing. Visitors can rent a boat and explore the nearby islands, or take a guided tour to see the stunning coral reefs and marine life that thrive in the clear waters.
In addition to its coastal attractions, Saint-François also boasts several cultural and historical landmarks that are worth a visit. The town's main square, Place de la Rotonde, is home to a charming market where visitors can sample local delicacies and purchase handmade crafts and souvenirs. The nearby Pointe des Châteaux is a scenic lookout that offers panoramic views of the Atlantic Ocean and the neighboring islands, as well as a picturesque lighthouse and several hiking trails. With its combination of natural beauty and cultural richness, Saint-François is a must-see destination for anyone visiting Guadeloupe.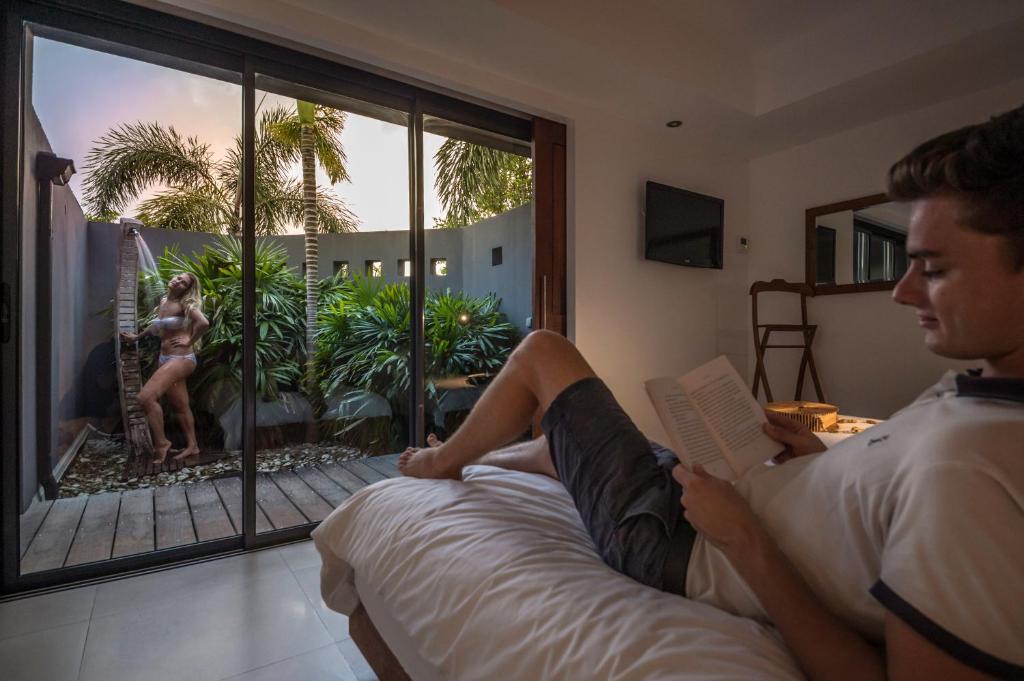 Check our selection of the best hotels in the Caribbean.