Marrakech in books
September 6, 2023
Get inspired for your next trip by reading some emblematic books set in Marrakech. Discover authors that have shown light on this unique city through their stories.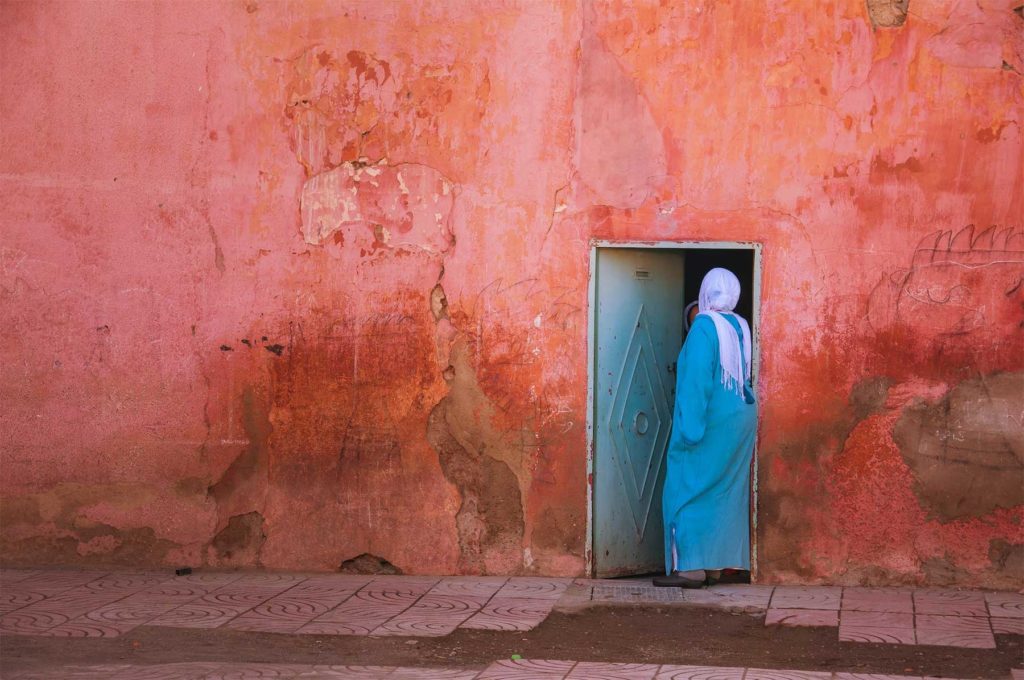 Marrakech, often referred to as the "Red City" due to its rosy-hued buildings, is a vibrant and enchanting destination that has captured the hearts of countless travelers. The city brims with an intoxicating blend of vibrant markets, stunning palaces, beautiful gardens, and historic mosques, all set against the backdrop of the snow-capped Atlas Mountains. As a UNESCO World Heritage site, Marrakech's historic Medina offers a fascinating window into Morocco's past.
Known for its lively souks, Marrakech provides a sensory overload, with the colorful displays of textiles, pottery, and jewelry, the aromatic spices floating in the air, and the melodic call to prayer resonating through the narrow alleyways. Yet, it also offers tranquil havens like the Majorelle Garden, where visitors can escape the hustle and bustle and immerse themselves in a serene oasis of exotic plants and cobalt-blue art installations.
However, the true essence of Marrakech lies in its rich culture and history, which have inspired numerous authors to set their stories amidst the city's charming chaos. From tales of love and adventure to historical narratives and travel memoirs, Marrakeck serves as a picturesque backdrop that adds depth and flavor to any narrative. Whether you're planning a visit or simply wish to journey through the pages of a book, Marrakech promises an unforgettable experience.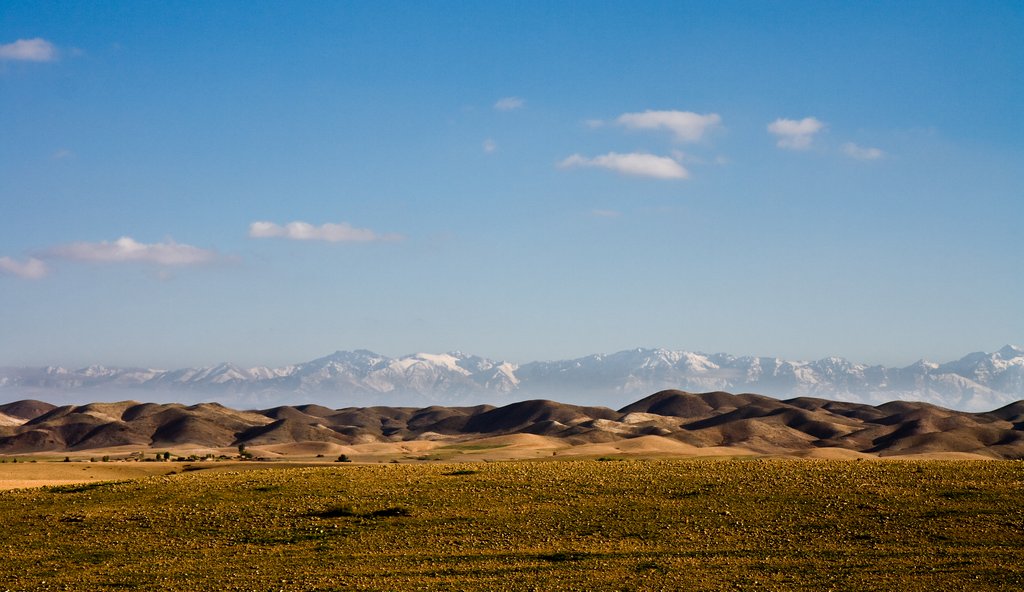 Marrakech in books
The Caliph's House: A Year in Casablanca by Tahir Shah
Although mainly set in Casablanca, this narrative features vivid explorations of Morocco including Marrakech. Shah recounts his experiences of moving to Morocco and restoring a traditional house. His narrative paints a vivid picture of contemporary life in Morocco, including the vibrant and charismatic city of Marrakech.
A House in Fez: Building a Life in the Ancient Heart of Morocco by Suzanna Clarke
Similarly, this book primarily focuses on Fez but offers great insight into Moroccan culture and does touch upon Marrakech. It chronicles the author's journey of buying and restoring a house in Fez, bringing in an outsider's perspective to the rich history and traditions, which are akin to those in Marrakech.
The Voices of Marrakesh by Elias Canetti
Canetti takes readers on a literary journey through Marrakech, depicting the vibrant streets, bustling markets, and intriguing characters he encounters during his travels. Each chapter portrays different aspects of the city, offering readers a vivid glimpse into the life and culture of Marrakech.
Hideous Kinky by Esther Freud
This semi-autobiographical novel recounts the experiences of a young English girl and her sister living in Marrakech during the 1960s with their bohemian mother. The narrative provides a child's eye view of the mysterious and complex city of Marrakech.
Dreams of Trespass: Tales of a Harem Girlhood by Fatema Mernissi
Though not exclusively set in Marrakech, this memoir does offer glimpses into life in different Moroccan cities, including Marrakech. It provides a narrative of growing up in a family harem in the 1940s and 1950s, offering readers an insight into Moroccan culture and traditions.
In Arabian Nights: A Caravan of Moroccan Dreams by Tahir Shah
Once again, Shah invites readers to explore Morocco, recounting his experiences and the fascinating stories he hears from the locals. Though broader in its geographical scope, the book does feature Marrakech and its vibrant culture as a significant element of the narrative.
The Spider's House by Paul Bowles
This novel, set in Fez during the nationalist uprising in Morocco in the 1950s, offers a vivid portrayal of Morocco during a turbulent period. Although it is not specifically focused on Marrakech, it provides an understanding of the wider socio-political context of the period, within which Marrakech was a significant locale.
A Year in Marrakesh by Peter Mayne
This is a personal account of the author's year spent living in Marrakech during the 1950s. Through his eyes, readers can experience the culture, traditions, and daily life of Marrakech during that period.
Morocco: In the Labyrinth of Dreams and Bazaars by Walter M Weiss
This travelogue by Walter M. Weiss provides an extensive exploration of Morocco, with significant portions dedicated to the charms and intrigues of Marrakech. Weiss vividly describes the historical sites, the bustling bazaars, and the rich cultural tapestry of the city.
The Food of Morocco by Paula Wolfert
While primarily a cookbook, Paula Wolfert's culinary guide also serves as a cultural exploration of Morocco, featuring rich narratives that transport readers to the vibrant markets and spice-filled air of Marrakech, painting a colorful and aromatic picture of the city.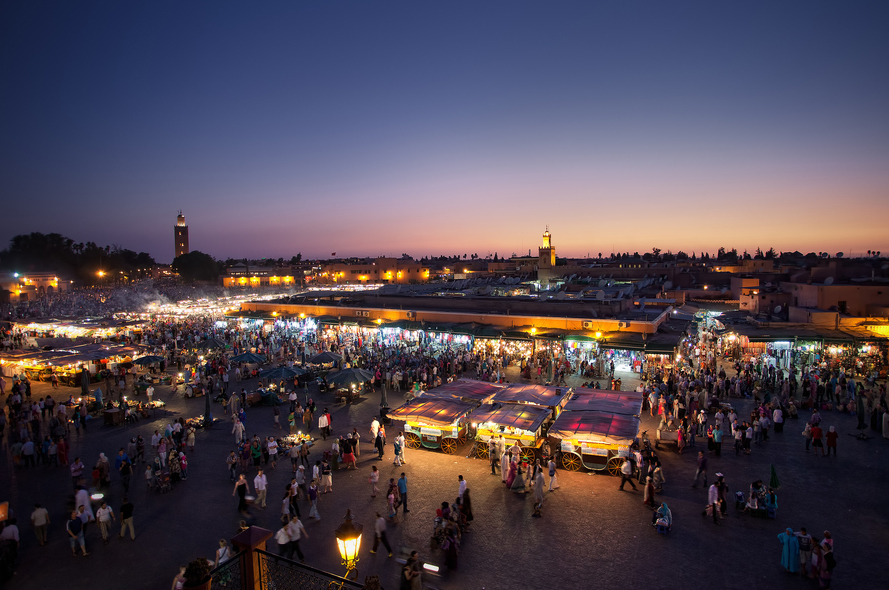 See our Marrakech Travel Guide.