Mumbai in books
June 13, 2023
Get inspired for your next trip by reading some emblematic books set in Mumbai. Discover authors that have shown light on this unique city through their stories.
Mumbai, the pulsating metropolis on the western coast of India, has long been a muse for authors seeking to capture its vibrant spirit within the pages of their books. As a touristic destination, Mumbai offers visitors a unique opportunity to immerse themselves in the captivating tales woven by renowned authors who have been inspired by the city's energy, diversity, and rich cultural tapestry.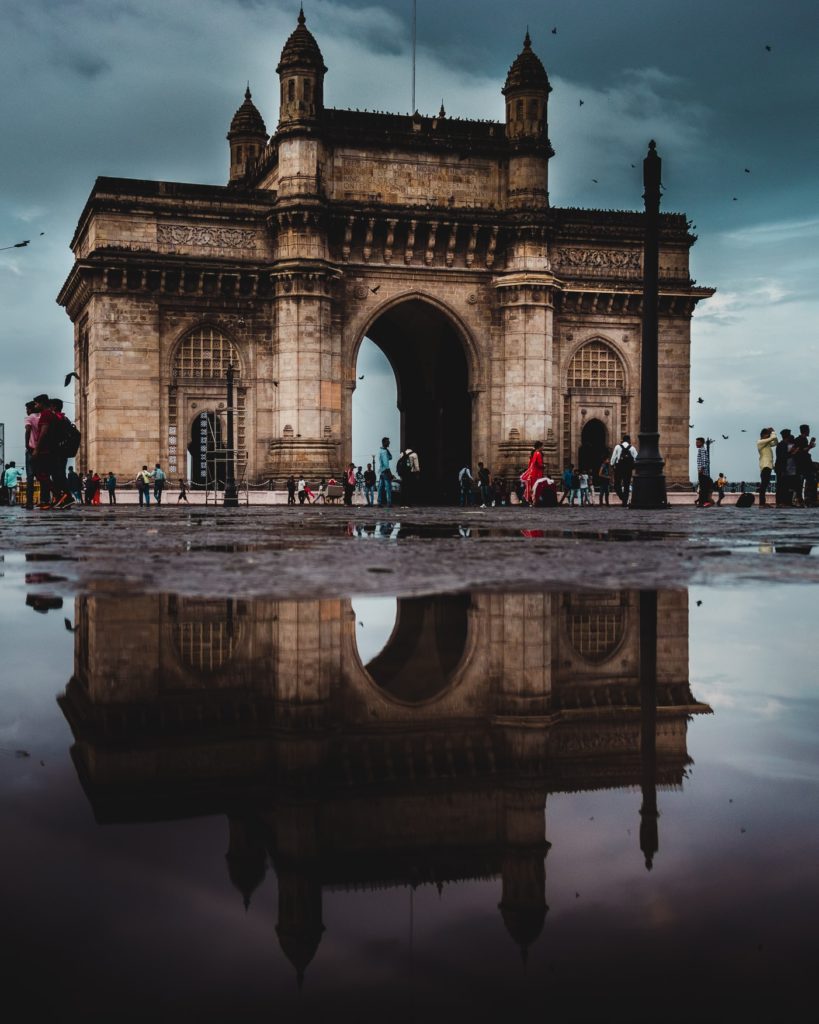 Step into the pages of Gregory David Roberts' "Shantaram" and embark on a riveting journey through the bustling streets of Mumbai. From the iconic Gateway of India to the vibrant bazaars of Colaba, readers are transported into the vivid world of this sprawling city. Dive deep into the intricate web of gangsters, slums, and redemption as the narrative unfolds against the backdrop of Mumbai's chaotic charm.
Suketu Mehta's "Maximum City: Bombay Lost and Found" serves as a literary guidebook to Mumbai, capturing its essence through a tapestry of personal anecdotes and historical insights. Explore the city's hidden nooks and crannies, uncover its Bollywood dreams, and navigate the colorful chaos of its streets. Mehta's masterpiece peels back the layers of Mumbai, revealing its contradictions, complexities, and the indomitable spirit of its people.
Beyond fiction, delve into the non-fiction accounts of Mumbai's vibrant tapestry. Katherine Boo's "Behind the Beautiful Forevers" offers a powerful and heart-wrenching portrayal of life in Annawadi, a slum situated near the airport. Boo's meticulous research and storytelling shed light on the struggles and aspirations of its residents, offering readers a raw glimpse into the realities faced by those living on the margins of Mumbai society.
For book lovers and wanderers alike, Mumbai presents a literary voyage through its bustling streets and diverse neighborhoods. Explore the city's iconic landmarks, breathe in its vibrant atmosphere, and walk in the footsteps of the characters that have come to life in these captivating novels. From the grandeur of historical fiction to the gritty realism of non-fiction, Mumbai invites you to embark on a journey that intertwines literature, culture, and the essence of this thriving city.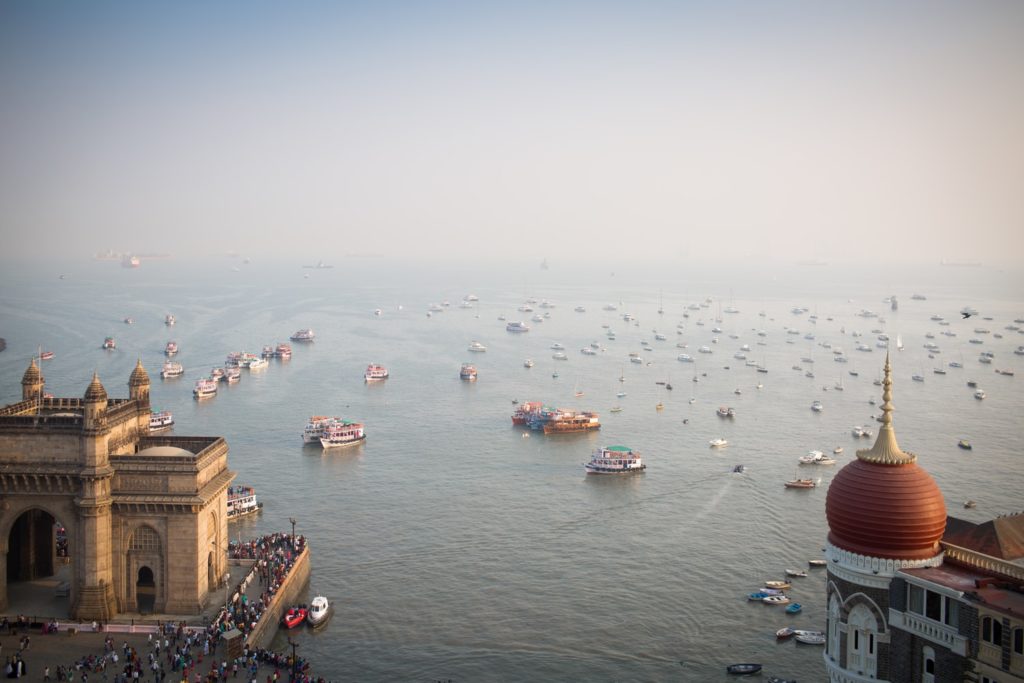 Mumbai in books
Get inspired for your next trip by reading some emblematic books set in Mumbai. Discover authors that have shown light on this unique city through their stories.
"Shantaram" by Gregory David Roberts
Set in the bustling city of Mumbai, this epic novel follows the life of Lin, a convicted Australian bank robber who escapes from prison and finds himself immersed in the vibrant underworld of the city. From his encounters with local gangsters to his experiences in the slums, Lin's journey is a gripping tale of survival, love, and redemption against the backdrop of Mumbai's chaotic energy.
"Maximum City: Bombay Lost and Found" by Suketu Mehta
In this non-fiction masterpiece, Mehta delves into the heart and soul of Mumbai, capturing its complexities, contradictions, and incredible resilience. Through a combination of personal anecdotes, interviews, and historical research, Mehta paints a vivid portrait of the city, exploring its Bollywood culture, underworld, religious tensions, and the dreams and struggles of its diverse inhabitants.
"A Fine Balance" by Rohinton Mistry
Set in the 1970s during a period of political upheaval, this powerful novel weaves together the lives of four characters from different backgrounds whose paths intersect in Mumbai. Through their stories, Mistry portrays the harsh realities of poverty, caste discrimination, and political corruption, while also highlighting the resilience of the human spirit in the face of adversity.
"The White Tiger" by Aravind Adiga
Balram Halwai, a young driver from the slums of Mumbai, narrates this darkly humorous and thought-provoking novel. As he rises from servitude to become a successful entrepreneur, Balram exposes the social and economic disparities that exist in Indian society, painting a scathing portrait of class struggle in modern-day Mumbai.
"Behind the Beautiful Forevers" by Katherine Boo
Through in-depth investigative journalism, Boo tells the gripping story of the residents of Annawadi, a makeshift slum located near Mumbai's international airport. This non-fiction work offers a raw and poignant portrayal of poverty, corruption, and the dreams and aspirations of the slum dwellers as they navigate the harsh realities of life in the city.
"Sacred Games" by Vikram Chandra
This thrilling crime novel takes readers on a journey through the underworld of Mumbai, where police officer Sartaj Singh is tasked with tracking down the elusive gangster Ganesh Gaitonde. As the story unfolds, Chandra masterfully weaves together elements of crime, politics, and religion, providing a captivating glimpse into the underbelly of the city.
"A Suitable Boy" by Vikram Seth
Set in post-independence India, this sprawling novel follows the lives of four families as they navigate love, politics, and societal expectations. Among the vividly portrayed characters is Lata, a young woman from a progressive family who must choose between three suitors, while also providing a glimpse into the rapidly changing landscape of Mumbai.
"Bombay Time" by Thrity Umrigar
In this poignant and heartwarming tale, Umrigar explores the lives of a diverse group of residents living in a Mumbai apartment complex. From a retired civil servant to a young Muslim couple, each character's story weaves together to reveal the complexities of human relationships and the challenges faced in a rapidly changing city.
"The Moor's Last Sigh" by Salman Rushdie
This fantastical novel tells the story of Moraes "Moor" Zogoiby, a man with a unique family history spanning generations in Mumbai. Rushdie's narrative blends magical realism, political commentary, and vibrant descriptions of the city to create a rich and immersive tale that captures the essence of Mumbai's cultural diversity.
"A City of Palaces" by Sangeeta Bandyopadhyay
Set in modern-day Mumbai, this novel follows the life of Piyali, a woman caught in a web of personal and societal expectations. As she navigates her relationships and struggles with her own identity, Bandyopadhyay provides a nuanced exploration of gender roles, urban life, and the clash between tradition and modernity in the city.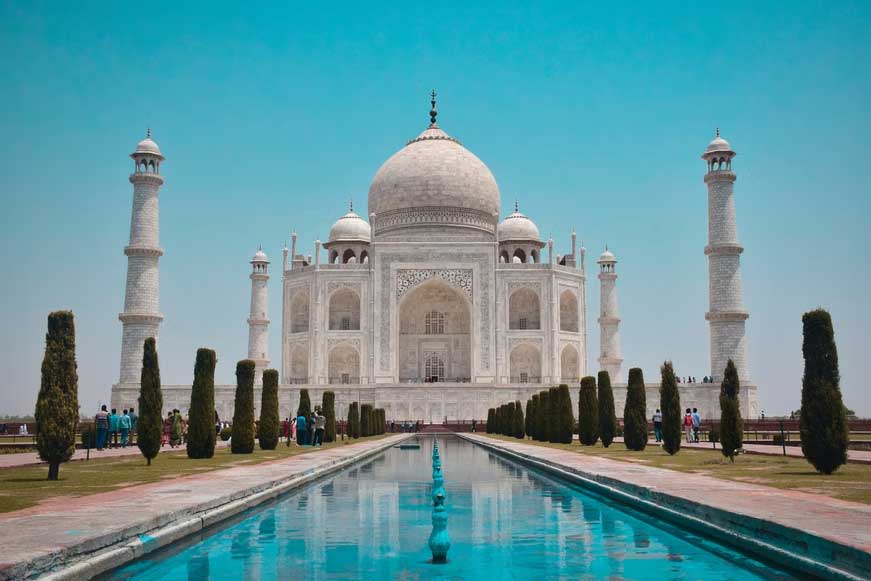 See our selection Travel with books