Octant Douro, Castelo de Paiva
March 27, 2023
Octant Douro is perched on the high banks of the Douro River and blends in perfectly with its stunning surroundings. Octant Douro is a contemporary boutique hotel inspired by the Douro Wine Region, with modern yet minimalist lines, stone and shale construction, and neutral tones. The hotel has been constructed to highlight its breathtaking surroundings, with views extending onto the flowing river below.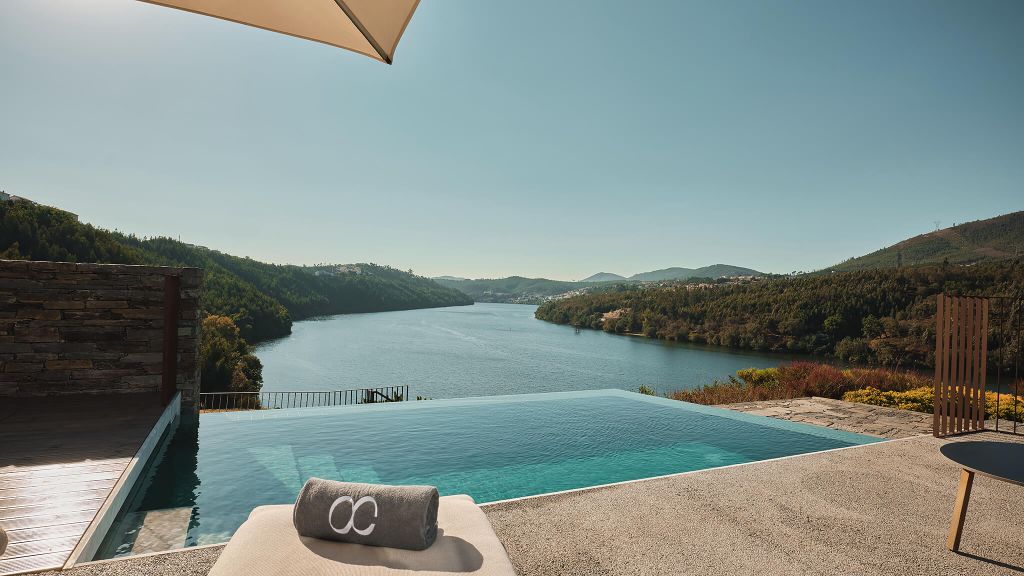 The hotel, which has 56 rooms and 5 suites, boasts a blend of natural light and contemporary design, as well as architecture that complements the splendor of the Douro River. Settle into one of the comfortable armchairs and listen to your favorite music on the in-room Marshall column, or simply relax and take in the scenery. The rooms have wonderful views of the mountains or the river.
Whether it's a treatment in the calm spa, a plunge in the infinity pool, a lunch at the restaurant, or simply lounging in the grounds, there's something to please in almost every area of this tranquil getaway.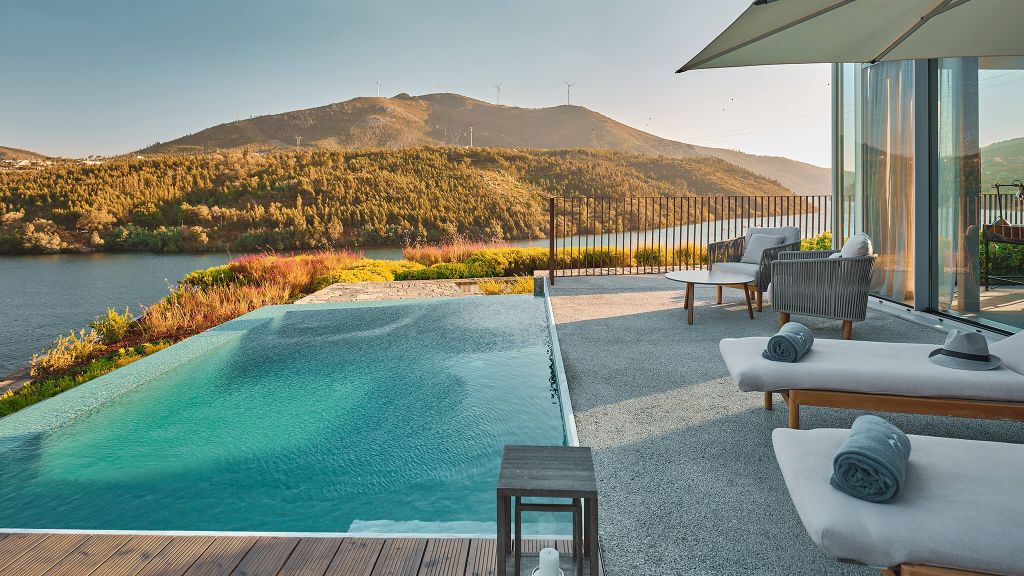 The Douro region is famous for its stunning landscapes, historic vineyards, and excellent wine. Tourism in Douro has been increasing rapidly in recent years, with more and more people flocking to the region to experience its natural beauty and rich cultural heritage. The region's main attraction is its vineyards, which stretch for miles along the river banks and produce some of the world's finest port wines. Visitors can take a wine tour and sample some of the region's best wines while enjoying the scenic views of the Douro Valley.
Apart from wine tours, there are plenty of other things to do in the Douro region. One of the most popular activities is taking a river cruise along the Douro River. These cruises offer stunning views of the surrounding hills and valleys, and visitors can enjoy a leisurely ride while sipping on some delicious wine. The region is also known for its traditional cuisine, which features hearty stews, grilled meats, and fresh seafood. Many restaurants in the area serve up these delicious dishes, providing visitors with a true taste of Portugal.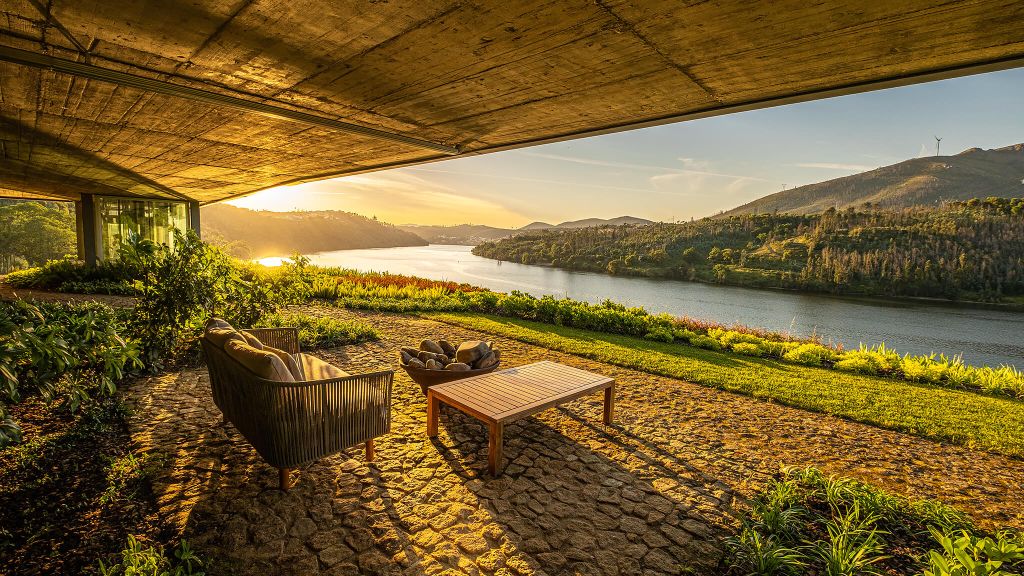 Castelo de Paiva is a charming town located in the district of Aveiro in northern Portugal, known for its stunning natural beauty and rich cultural heritage. Tourism in Castelo de Paiva has been steadily increasing in recent years, as more and more visitors discover the town's hidden gems. One of the main attractions in Castelo de Paiva is its picturesque landscape, which includes rolling hills, lush forests, and the Douro River, providing visitors with a tranquil escape from the hustle and bustle of city life. The region is perfect for outdoor enthusiasts, with plenty of hiking trails, bike paths, and water activities such as kayaking and rafting, making it a great destination for adventure seekers.
Aside from its natural beauty, Castelo de Paiva also has a rich cultural heritage, with many historic sites and landmarks to explore. Visitors can visit the ruins of the medieval Castro de Paiva, a 9th-century fortress that once served as an important military stronghold. The town's historic center is also worth a visit, with its charming streets, quaint shops, and traditional Portuguese architecture. For those interested in local cuisine, Castelo de Paiva offers a wide variety of traditional dishes, including roasted lamb, suckling pig, and the famous Arouquesa beef, a local specialty. All in all, Castelo de Paiva is a hidden gem that is well worth a visit for anyone looking to experience the natural beauty and rich culture of northern Portugal.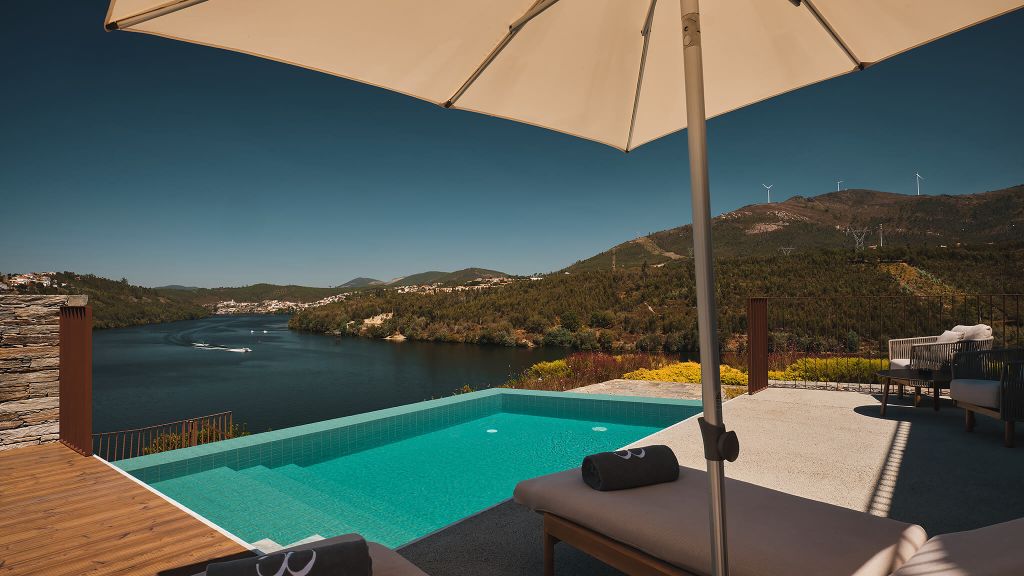 –
Check out our selection of the best hotels in Portugal