Hotel du Palais, Biarritz
July 18, 2023
The Hotel du Palais, located in Biarritz on the French Basque coast, is a landmark of the region's history and culture. This five-star luxury hotel was founded in 1854 and was originally an imperial residence for Napoleon III and Empress Eugénie. Since then, the Hôtel du Palais has welcomed many prestigious guests, including royalty, politicians and famous entertainment personalities.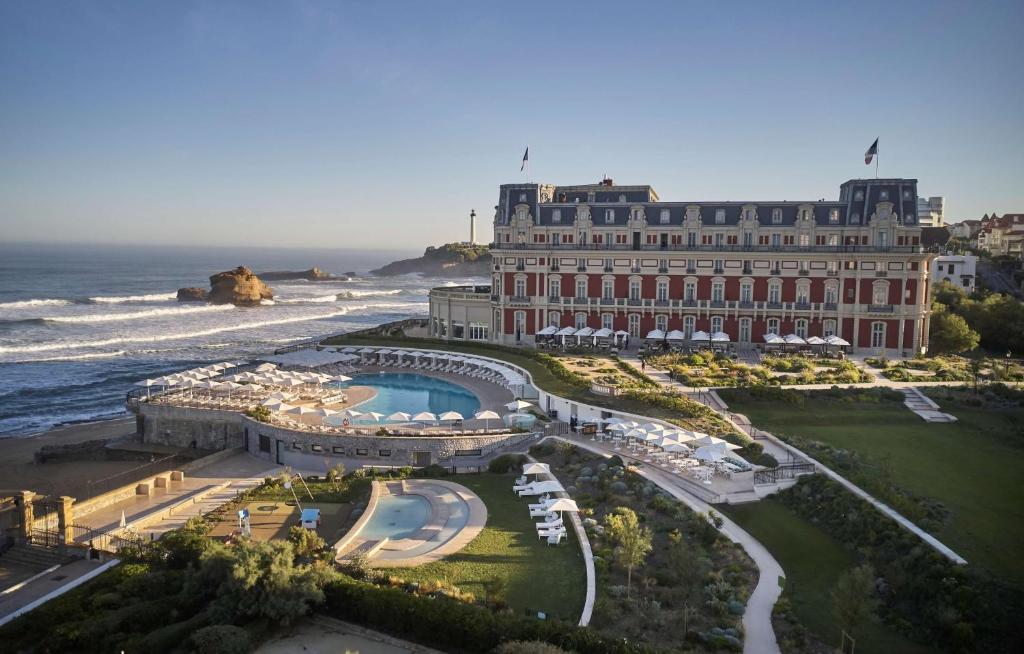 The rooms and suites of the Hôtel du Palais are immense and luxurious, offering breathtaking views of the Atlantic Ocean or the hotel's magnificent landscaped gardens. Interiors are decorated in classic French style, with modern elements added for extra comfort. All rooms feature modern amenities, including air conditioning, flat-screen TVs, minibars and free Wi-Fi.
The Hôtel du Palais complex extends over four hectares of lush gardens, with two outdoor pools, one of which is heated, as well as a fully equipped spa and fitness center. Spa facilities include a hammam, whirlpool and massage center offering a wide range of treatments. Guests can also take advantage of the hotel's hair and beauty salon.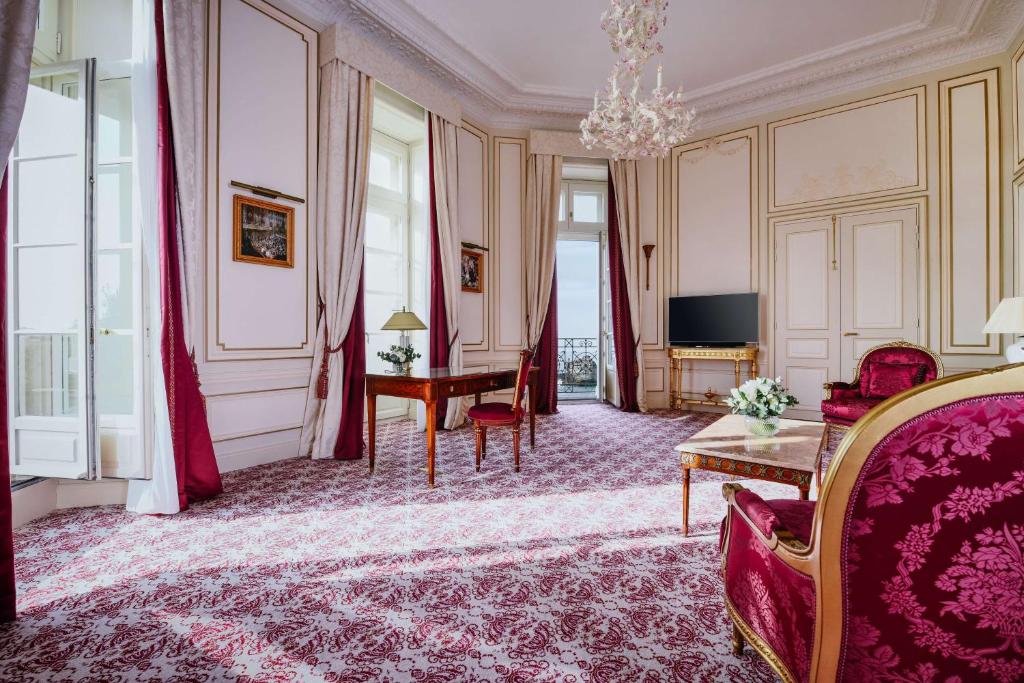 Hôtel du Palais boasts six restaurants and bars, each offering a unique setting and delicious cuisine prepared by renowned chefs. The gastronomic restaurant "La Villa Eugénie", named in honor of Empress Eugénie, offers traditional French cuisine with a modern twist. The "Le Biarritz" restaurant, meanwhile, offers a more casual cuisine with local and international specialties.
The Hôtel du Palais is also an ideal venue for private or business events. The hotel has fully-equipped meeting and conference rooms for up to 350 people. Organizers can take advantage of the hotel's event planning services, which include audiovisual equipment rental, catering services and special wedding packages.
In addition to all the hotel's amenities, Hôtel du Palais guests can also enjoy all that Biarritz has to offer. The town is known for its picturesque beaches, surf spots, historic casino and luxury shopping. Guests can also hike in the surrounding mountains or visit the traditional Basque villages nearby.
Biarritz, one of the most popular tourist destinations in the French Basque Country, is a true jewel on the Atlantic Coast. This former fishing town, transformed into a chic resort by Empress Eugénie in the 19th century, offers a unique blend of elegance, history and wilderness. Its picturesque coastline, punctuated by golden beaches and sheer cliffs, offers breathtaking views of the Atlantic Ocean.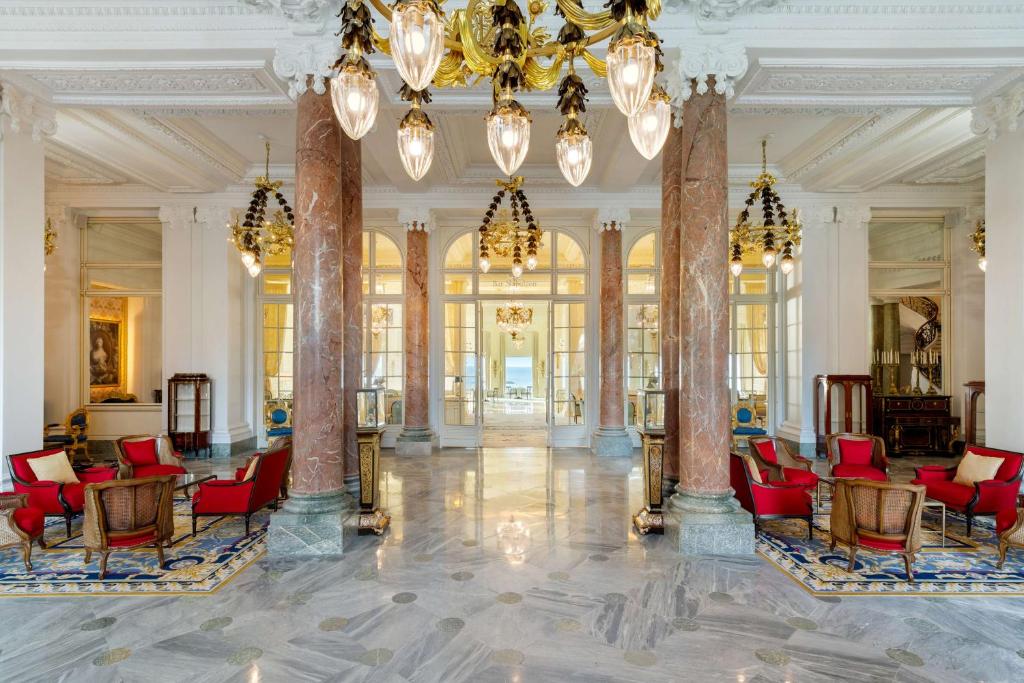 In Biarritz, activities abound to satisfy every type of visitor. For surf enthusiasts, the town is known as one of the best surf spots in Europe. For history and culture buffs, the Musée de la Mer and Musée Asiatica offer fascinating perspectives. As for gourmets, they'll delight in Basque gastronomy, a blend of seafood and land-based specialties. With its lively nightlife, luxurious spas and elegant boutiques, Biarritz offers the perfect balance of relaxation, adventure and cultural discovery.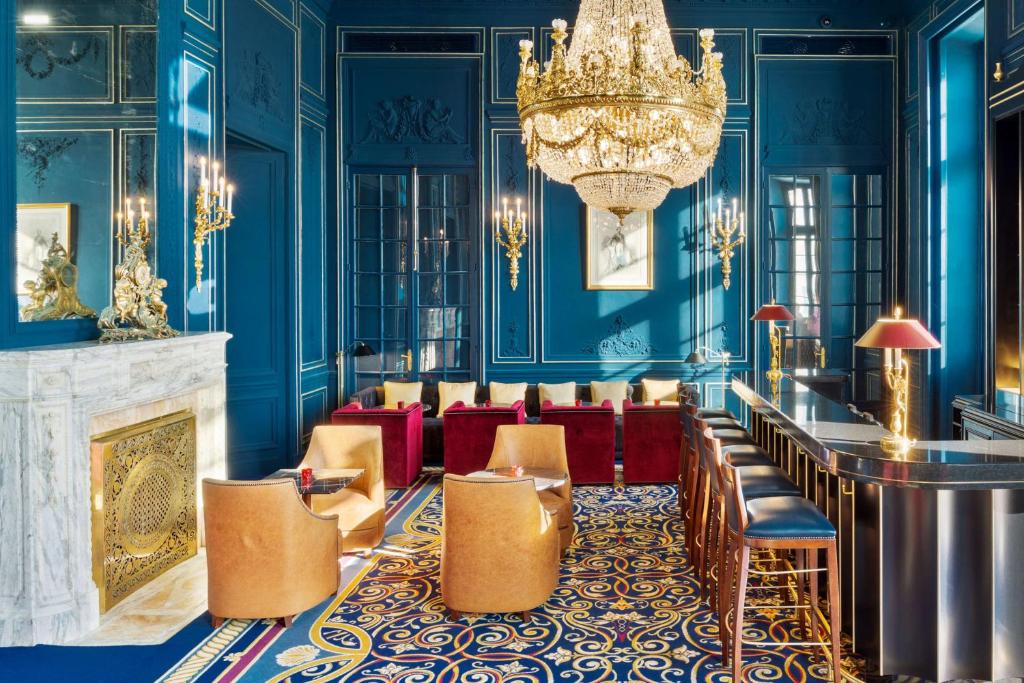 Our site showcases the best hotels in the world.