The Sukhothai, Bangkok
August 17, 2023
Discover the Elegance of The Sukhothai Bangkok Hotel. Immerse yourself in the world of Thai royalty at The Sukhothai Bangkok, an urban oasis that combines ancient tradition with modern comfort and luxury. With its prime location in the Sathorn neighborhood, this hotel provides a tranquil escape from the bustling city without sacrificing convenience.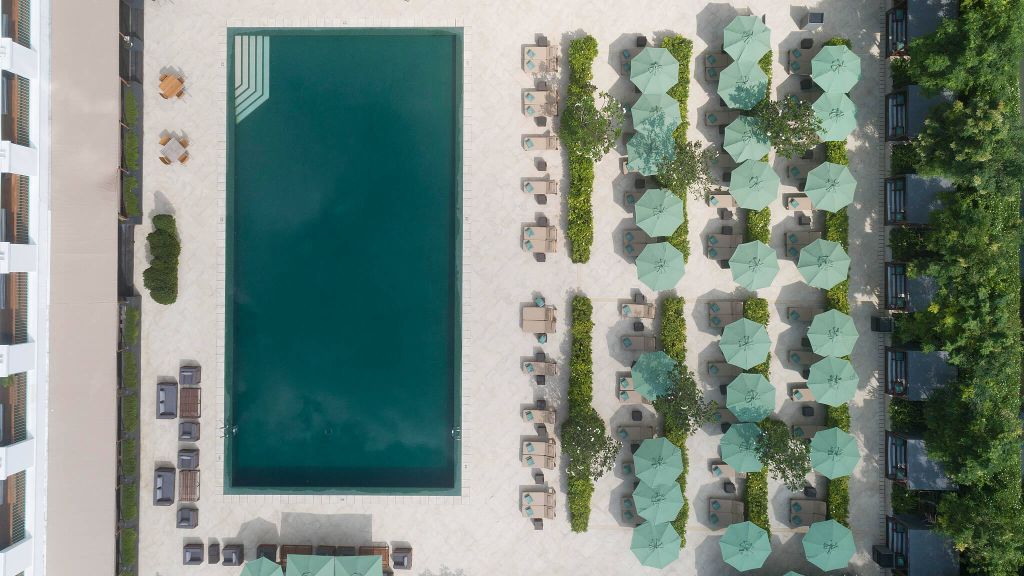 Strategically located on South Sathorn road, The Sukhothai Bangkok offers easy access to some of the city's major attractions. It's just a few minutes' walk to the Lumpini MRT Subway station and Lumpini Park, and a quick taxi ride can take you to the vibrant Saladaeng BTS.
The Sukhothai Bangkok features 210 guest rooms spread across six acres, creating an intimate atmosphere where guests can relax and unwind. The rooms are extra spacious, boasting teakwood furnishing and Thai silks, embodying the essence of Thai elegance.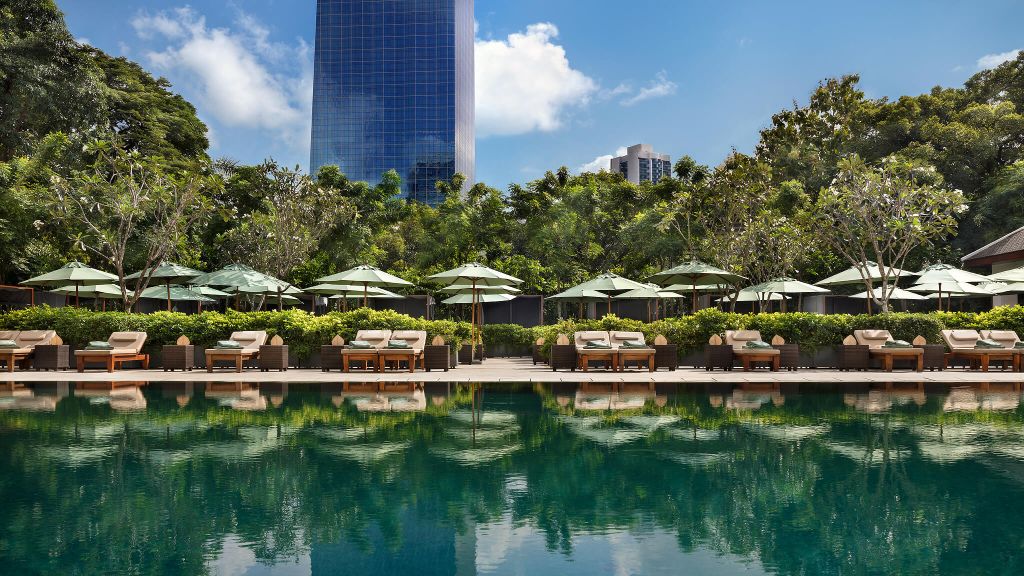 The Sukhothai Bangkok is home to three restaurants, each offering a unique dining experience. Guests can savor a variety of cuisines, from traditional Thai dishes to international favorites. After dining, guests can enjoy a leisurely stroll through the property, which is adorned with art inspired by Thailand's rich cultural heritage.
For those seeking rejuvenation, the hotel houses a full-service spa, providing a range of treatments designed to restore balance and harmony. Fitness enthusiasts can visit the state-of-the-art fitness center, and those looking for relaxation can take advantage of the tranquil garden paradise within the hotel grounds.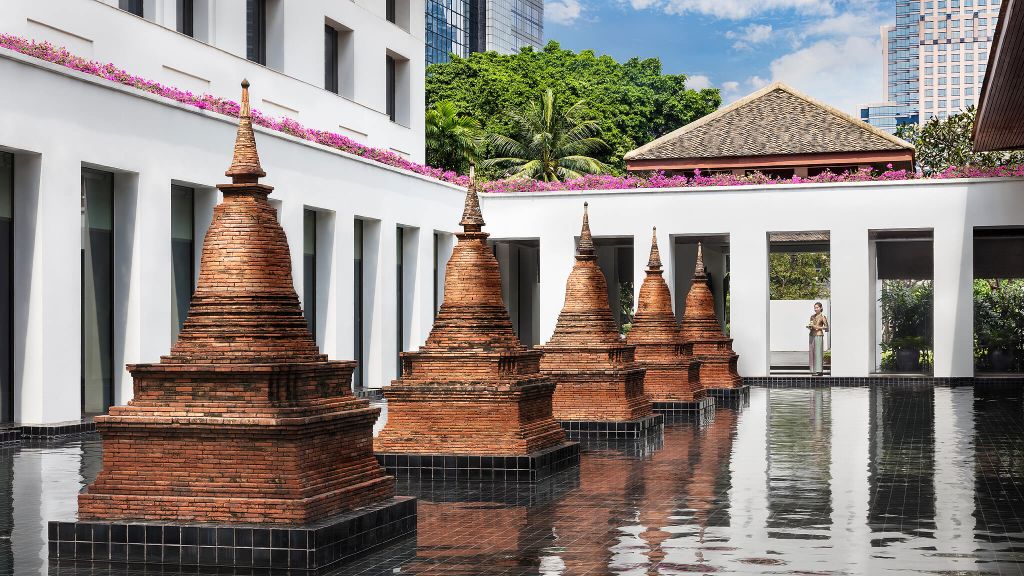 The Sukhothai Bangkok is more than just a hotel; it's a tribute to the grandeur of the ancient Thai city of Sukhothai. This luxurious retreat promises an unforgettable stay, with its prime location, elegant accommodations, exquisite dining options, and wellness facilities. Whether you're in Bangkok for business or pleasure, The Sukhothai Bangkok offers a unique blend of traditional Thai hospitality and contemporary comforts.
In the heart of this sprawling metropolis lies The Sukhothai Bangkok, a luxury hotel that is an oasis of calm amidst the city's frenetic pace. Drawing inspiration from the ancient capital of Sukhothai, the hotel's design is a blend of traditional Thai aesthetics and contemporary elegance. Once you step out from this tranquil retreat, you're well-positioned to explore a plethora of attractions.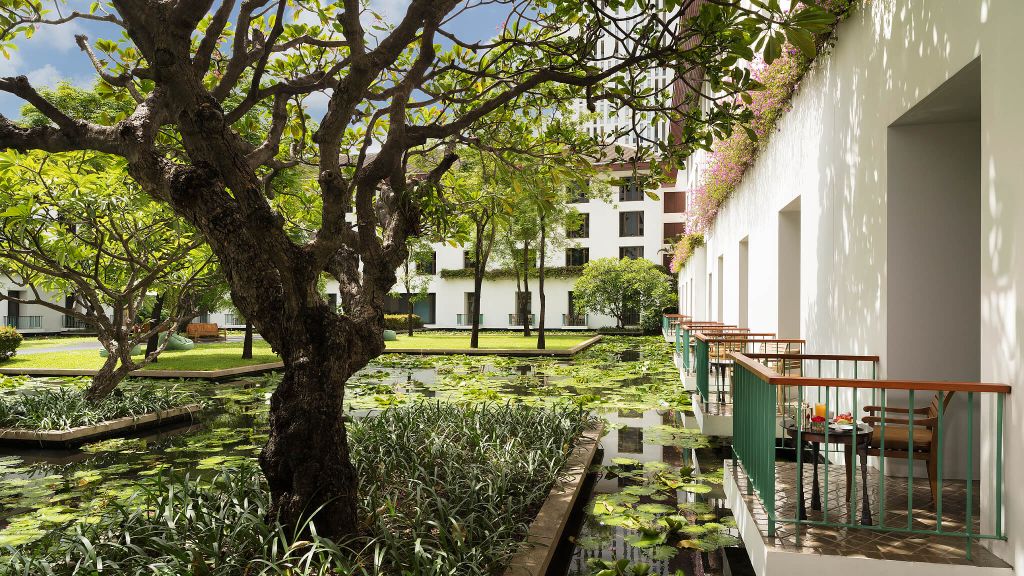 Near The Sukhothai Bangkok, visitors can take a leisurely stroll in Lumpini Park, Bangkok's green lung, where locals converge for morning exercises, paddle boating, or simply relaxing by the serene lake. For a shopping spree, the upscale Silom Complex offers a range of high-end boutiques, restaurants, and entertainment options. Culinary enthusiasts shouldn't miss out on trying local delicacies at the nearby street food stalls, offering authentic Thai dishes from pad thai to mango sticky rice. And as the evening dawns, the nearby Patpong Night Market comes alive, known for its bustling night bazaar, vibrant bars, and lively entertainment venues. The Sukhothai Bangkok's central location ensures that visitors have a diverse range of experiences at their fingertips, capturing the essence of what Bangkok has to offer.