Riad Noir d'Ivoire, Marrakech
September 15, 2022
Riad Noir d'Ivoire is one the best and luxurious hotels in the world. Located in the vibrant city of Marrakech, this boutique and luxurious hotel is like a heaven of peace. The hotel is designed within an old traditional Moroccan palace that has been resorted and converted into this beautiful Riad. The atmosphere is serene and elegance springs to mind when admiring the décor made of inner courtyards, pools and fountains.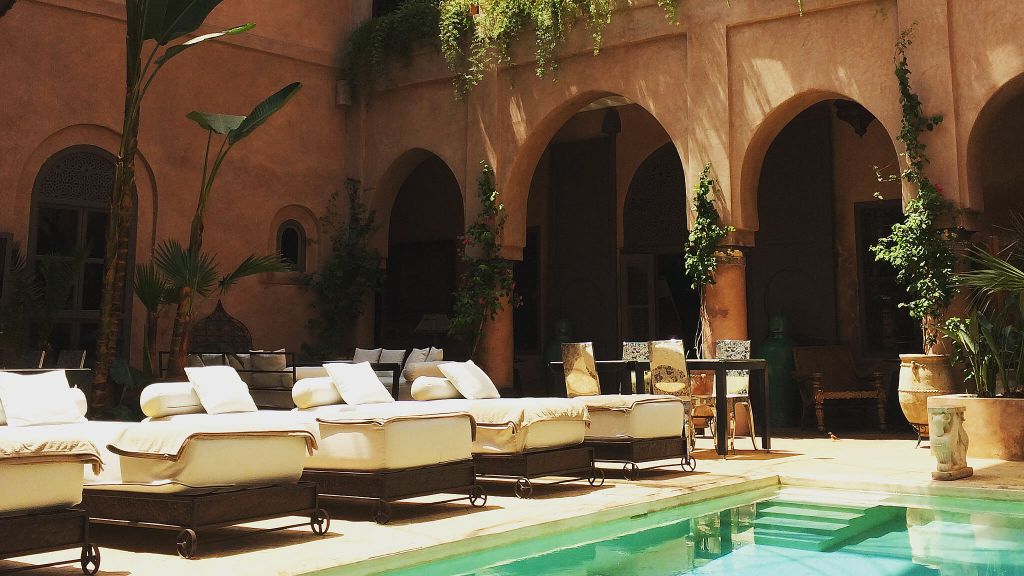 Riad Noir d'Ivoire has only 9 suites, which makes it very exclusive. Attention to detail has been paramount in restoring the hotel and all pieces of furniture, from the beds to the lamps have been manmade. Each room is spacious and finely decorated, some with Jacuzzis, others with small private pools to cool down from the heat of Marrakech.
The experience continues in the kitchen with a very talented chef preparing fine and tasty Moroccan dishes that you can enjoy either in the restaurant, the comfort of your suite or even on the rooftop terrace. Riad Nuit d'Ivoire – "ivory night" – is truly one of the best hotels in the world, because it offers a total immersion in the Moroccan atmosphere, but also because the staff makes it a truly nice and friendly place.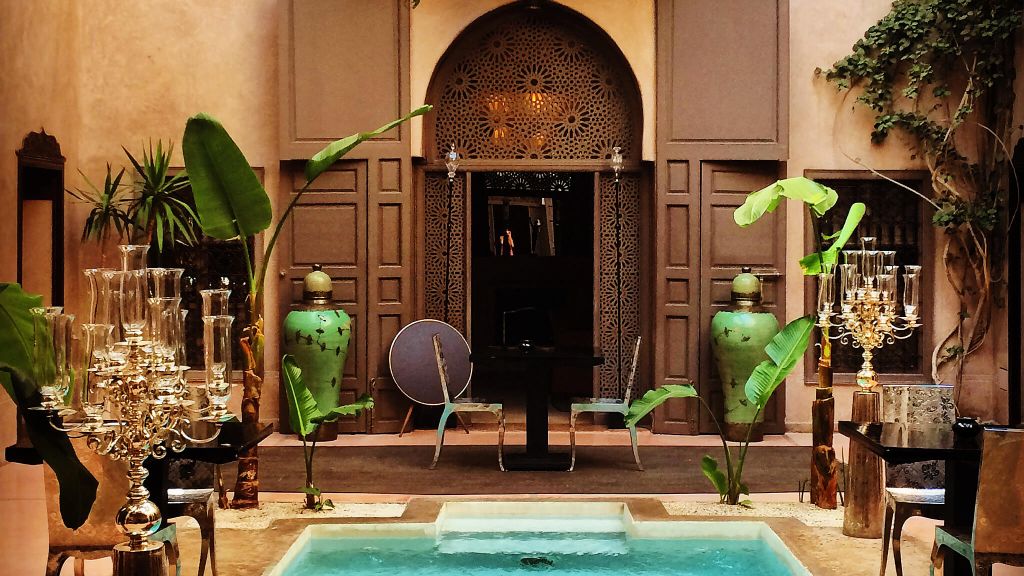 It is known as "The Pearl of the South" and the "Red City", a nickname that refers to the red ramparts that surround it. Nestled in the foothills of the Atlas Mountains, Marrakech was founded in 1062 by Abu Bakr Ibn Omar, an Almoravid king. The most African of Moroccan cities, which has managed to preserve its authenticity, combines in a joyful mix modernity and tradition. Its warm and sunny climate and its gentle way of life make it the tourist capital of the country.
The medina of Marrakech, registered on the list of the world heritage of UNESCO, is one of the vastest medinas of Morocco. Saadian tombs, Koutoubia Mosque, Majorelle garden, Medersa Ben Youssef…. Not to mention the famous Jamaâ El Fna square and the souks, which are ideal for pleasant walks. During your stay in Marrakech, you will admire the magnificent monuments of the ancient imperial city. Every year, many events, such as the National Festival of Popular Arts or the International Film Festival, are organized in the city.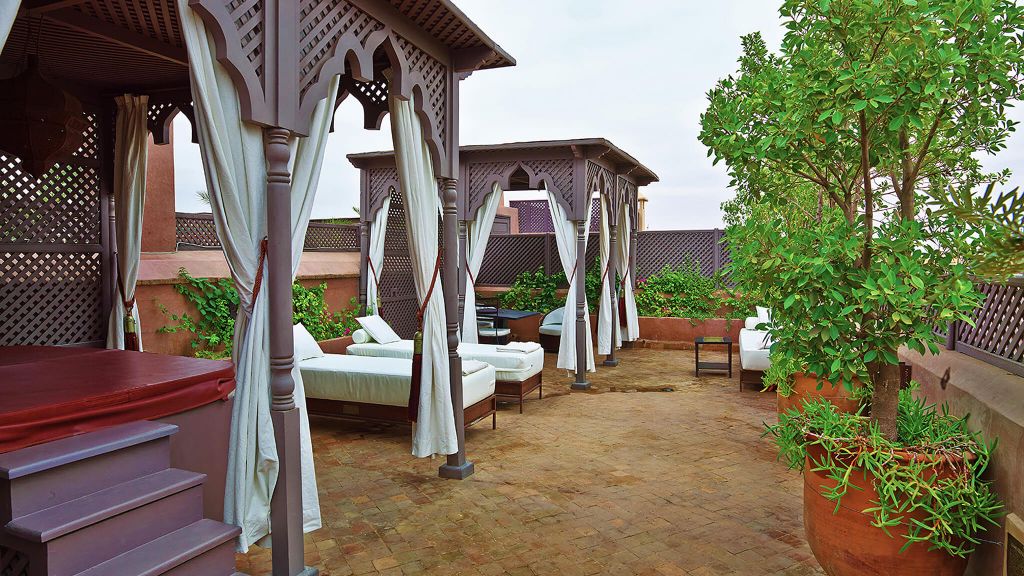 See our selection of the best hotels in Africa
The best hotels around the world is your guide to finding the best hotels in the world.