Saffire Freycinet, Tasmania
September 15, 2022
Saffire Freycinet is one of the best hotels in the world. Located on the Tasmanian's East Coast, this luxury hotel boasts an extraordinary and modern architecture. This outstanding resort tries to blend with its environment, with fluid lines, open areas letting light in, and very exclusive suites with stunning views over the mountains and the sea.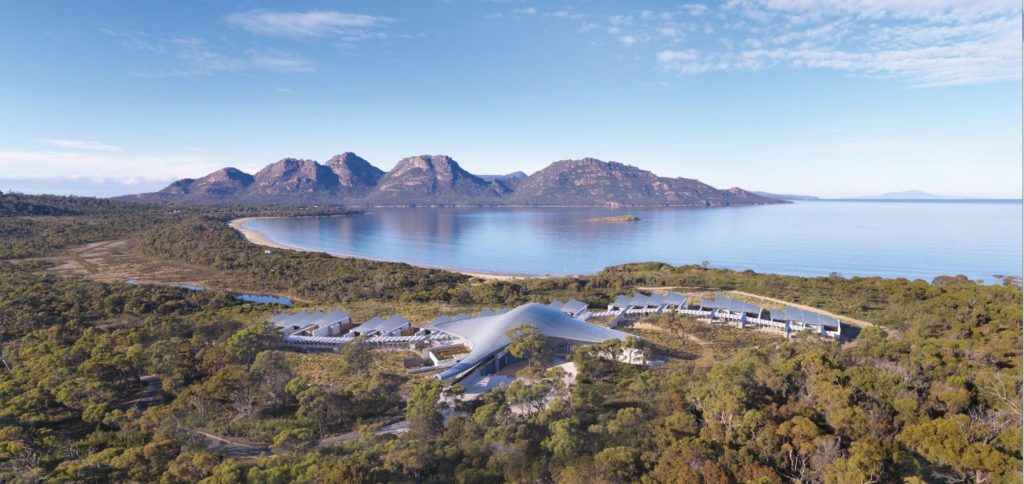 Saffire Freycinet has 20 suites only, which makes it a very exclusive hotel. The design of the rooms follows that of the main body of the luxury hotel. They are modern, letting light in and finely decorated with fine furniture, linens and all the necessary amenities. The suites have terraces overlooking the stunning beauty of nature. But for sure, you will want to experience nature not only from your terrace, but by strolling in the area, with forests, beaches and mountains.
The hotel organises helicopter rides to admire nature from the air, but also mountain bike rides, treks, and also some fishing should you with to explore the area. Saffire Freycinet also has a first class Spa to put you back in shape. The chef will prepare your meals according to your likings, based on local fresh ingredients, and accompanied with great wines.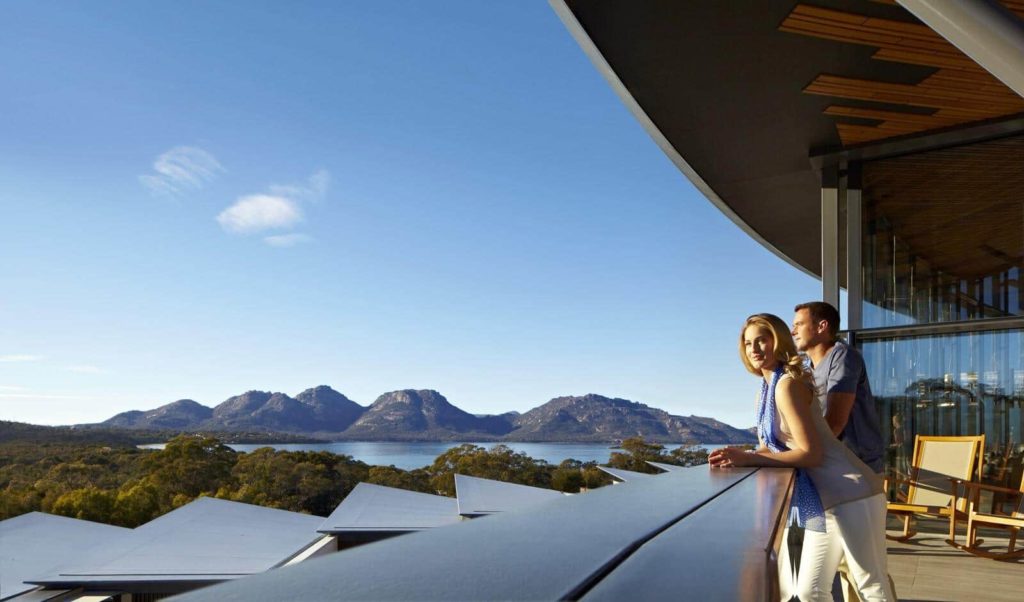 Located in the heart of the Freycinet Peninsula, this luxury lodge is a 2-hour drive from Launceston and only 5 minutes from Freycinet National Park. The Saffire offers stunning views of Great Oyster Bay and the Hazards for a restful and relaxing stay.
The Saffire Hotel overlooks the vast expanse of Great Oyster Bay. This lodge offers a new concept that links architecture with the beauty and depth of nature. Renowned architects Morris Nun and Associates have incorporated references to the sea, colors close to the surrounding nature, and natural materials such as Tasmanian oak and Blue Mountains eucalyptus into the hotel's design.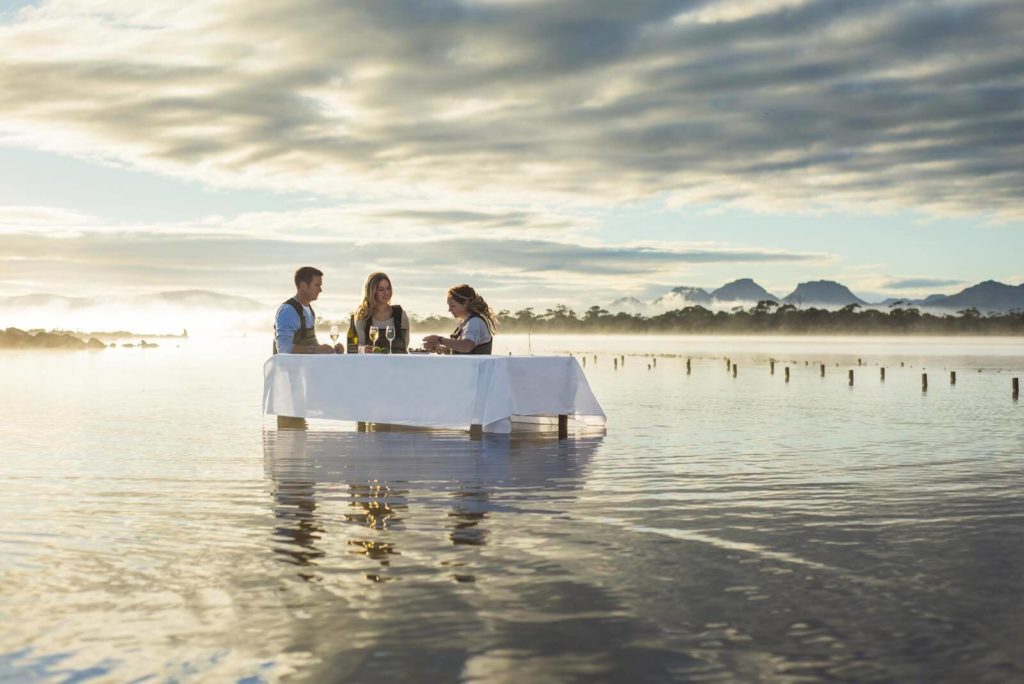 Saffire Freycinet is truly one of the best hotels in the world. Not only the hotel is magnificent with its unique architecture, but the environment is simply stunning, natural as in the first day. This truly is a place one should pay a visit, for the beauty of it, fresh seafood, the activities, and the overall experience of being somewhere truly special.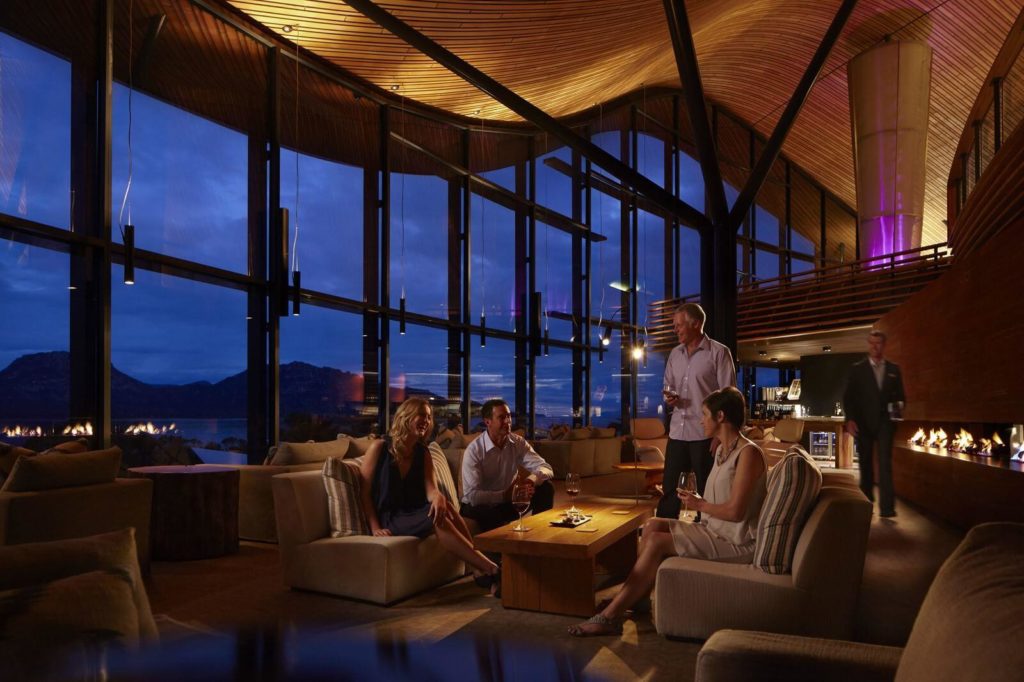 See our selection of the best hotels in the Pacific
The best hotels around the world is your guide to find the best hotels in the world.