Shiguchi Hotel, Hokkaido
October 27, 2023
Are you seeking a truly extraordinary escape from the everyday? Look no further than Shiguchi, a hidden gem nestled in the picturesque town of Kutchan, Hokkaido. This remarkable hotel offers a one-of-a-kind experience that seamlessly blends luxury, art, and nature, leaving guests in awe of its beauty and tranquility.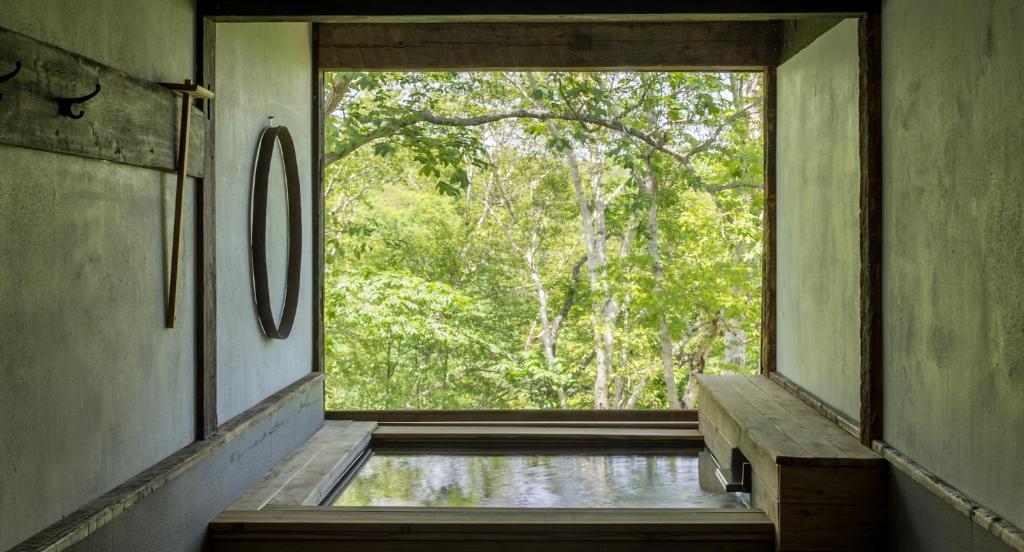 As you approach Shiguchi, you'll be greeted by the breathtaking sight of the hotel's modern yet harmoniously integrated architecture. Designed to blend seamlessly with the surrounding landscape, it effortlessly captures the essence of Japanese heritage while embracing contemporary aesthetics. The exterior features clean lines, natural materials, and expansive windows that perfectly frame the stunning vistas of Hokkaido's mountains.
Upon entering the hotel, you'll be enveloped in an atmosphere of refined elegance and warmth. The interiors are meticulously curated, showcasing a thoughtful fusion of traditional Japanese elements and modern design. Each space is adorned with exquisite artwork, offering a unique and immersive cultural experience.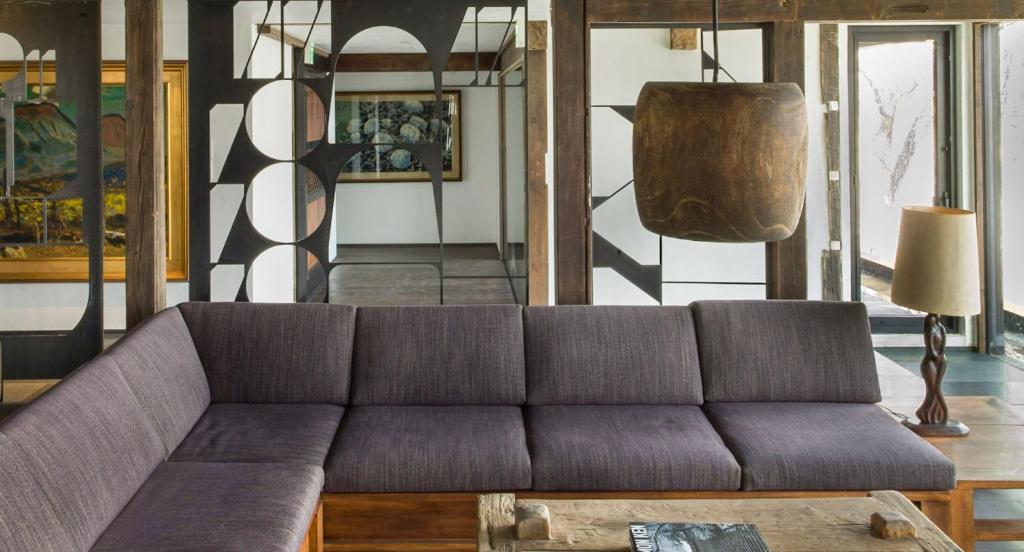 Shiguchi boasts a range of luxurious accommodations, including spacious rooms and suites that provide the utmost comfort and relaxation. The air-conditioned rooms are tastefully furnished with a minimalist touch, creating a serene ambiance that allows guests to unwind and rejuvenate. For those seeking an extra touch of indulgence, some rooms even feature private open-air baths, where you can soak in the soothing waters while being surrounded by nature's beauty.
When it comes to dining, Shiguchi takes pride in offering an exceptional culinary experience. The hotel's world-class restaurant showcases the finest ingredients sourced from local farmers and fishermen, ensuring that every dish is a celebration of Hokkaido's rich gastronomic heritage. Immerse yourself in a symphony of flavors as you savor each carefully crafted creation by the talented chefs.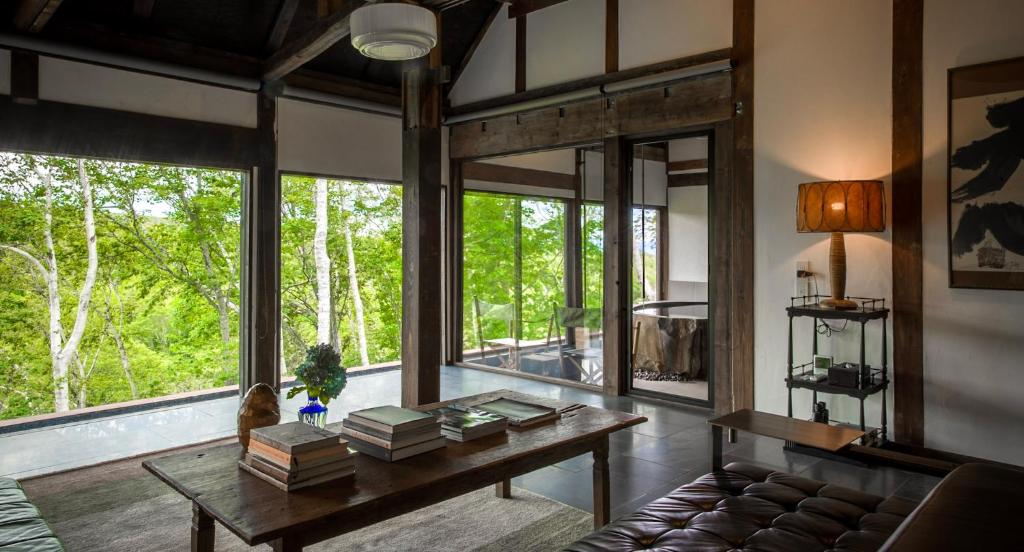 To further enrich your stay, Shiguchi offers a range of guest facilities and services. Indulge in a pampering spa treatment, where skilled therapists will transport you to a state of blissful relaxation. For the adventurous souls, the hotel provides access to an array of outdoor activities, from hiking through enchanting forests to skiing on pristine slopes. No matter the season, the natural beauty surrounding Shiguchi is unparalleled, offering endless opportunities for exploration and connection with nature.
Beyond the hotel's luxurious amenities, Shiguchi goes above and beyond to curate special events and experiences for its guests. From art exhibitions showcasing the works of local and international artists to cultural performances that immerse you in the traditions of Hokkaido, there is always something captivating happening at Shiguchi.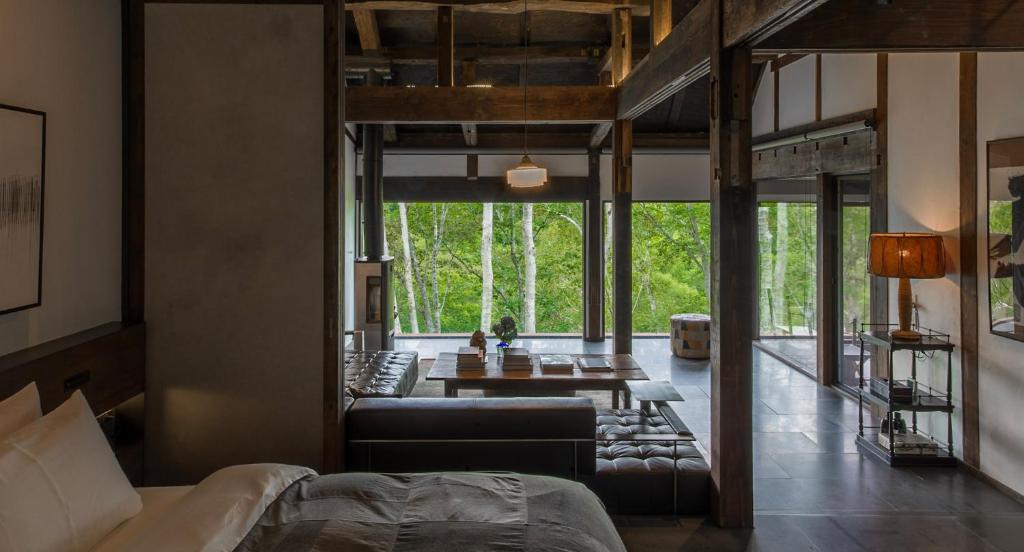 Located in Kutchan, a charming town known for its serene atmosphere and breathtaking landscapes, Shiguchi offers a tranquil retreat away from the bustling city life. Whether you're seeking a romantic getaway, a rejuvenating escape, or simply a place to reconnect with nature, this haven of tranquility will exceed your expectations.
Nestled in the heart of Hokkaido, Japan's northernmost island, lies the charming town of Kutchan, a hidden gem that beckons travelers with its natural beauty and warm hospitality. Known primarily as the gateway to the renowned Niseko ski resort, Kutchan offers a year-round escape for adventure seekers and nature enthusiasts alike. With its picturesque landscapes and cultural richness, Kutchan has emerged as a must-visit destination for those looking to experience the true essence of Hokkaido.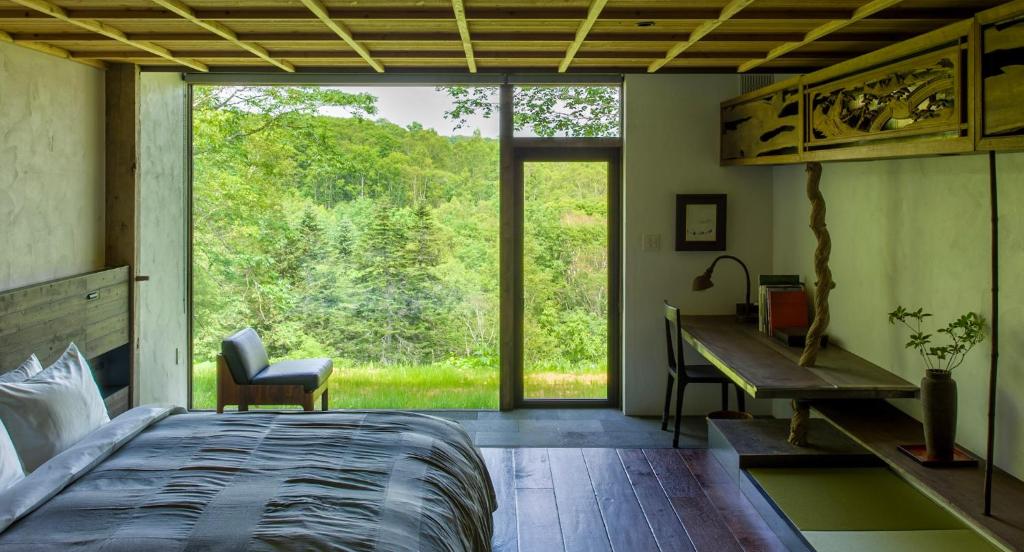 Kutchan's allure is undoubtedly amplified during the winter months when the region transforms into a snowy wonderland. Skiers and snowboarders from around the world flock to Niseko for its legendary powder snow, and Kutchan serves as the perfect basecamp. After exhilarating days on the slopes, visitors can unwind in the town's cozy hot springs, known as "onsen," where the soothing thermal waters provide respite from the cold. Moreover, the local cuisine in Kutchan is a delightful treat for the taste buds. Indulge in hearty Hokkaido dishes, such as creamy potato soup and fresh seafood, at the town's eateries and izakayas.
Beyond its winter charm, Kutchan shines in the summer months as well. The lush greenery that blankets the landscape offers an ideal backdrop for hiking, cycling, and exploring the great outdoors. Travelers can immerse themselves in the rural tranquility, visit local farms, and sample fresh dairy products, including Hokkaido's famous cheese and ice cream. The welcoming spirit of the people of Kutchan and the breathtaking scenery make this destination a year-round haven for those in search of an authentic Hokkaido experience. Whether you're drawn to the snowy slopes or the tranquil summer landscapes, Kutchan in Hokkaido promises a memorable and enriching journey.
Our blog showcases the best hotels in the world.