Six Senses Con Dao, Vietnam
March 13, 2023
Six Senses Con Dao welcomes you. The archipelago's first five-star resort, this is a place where the age-old question "if you were stranded on a deserted island…" becomes ponderable – in the best possible way. If you're a fan of Six Senses hotels, you won't be surprised by the Six Senses Con Dao experience. And if this is your first time visiting a Six Senses hotel, be prepared to be blown away.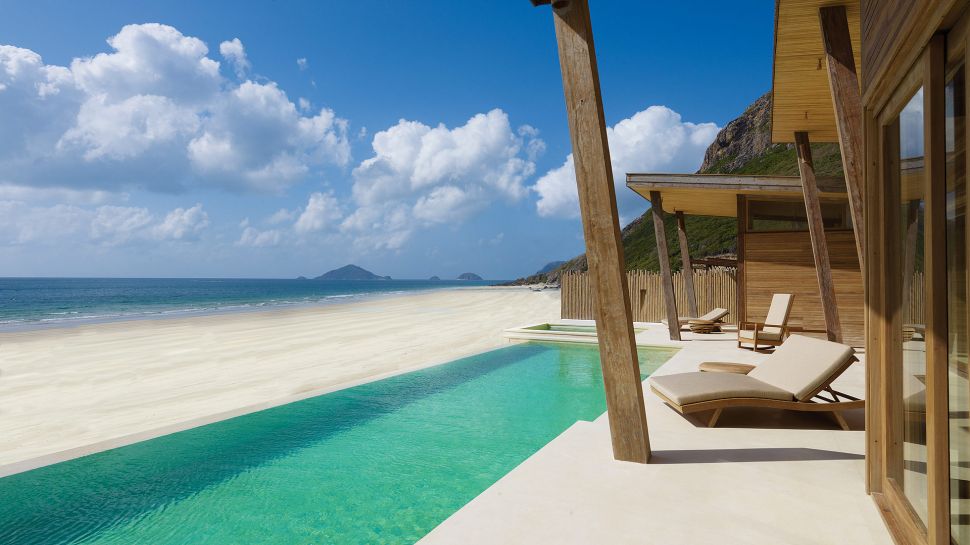 There are a few things you should know before booking your stay at Six Senses Con Dao. First and foremost, some of the most delectable drinks and dishes you've ever tasted can be found here. Second, sleep is most restful following a spa visit and when one's bed is surrounded by sand, sky, and ocean. Third, returning to "real life" after a vacation here will be extremely difficult.
Con Dao has been designed with an extremely low ecological footprint in order to support and protect the environment. 50 villas line a mile of sandy beach, sheltered by hills behind and with expansive sea views. All building materials are natural, sustainable, and, whenever possible, local.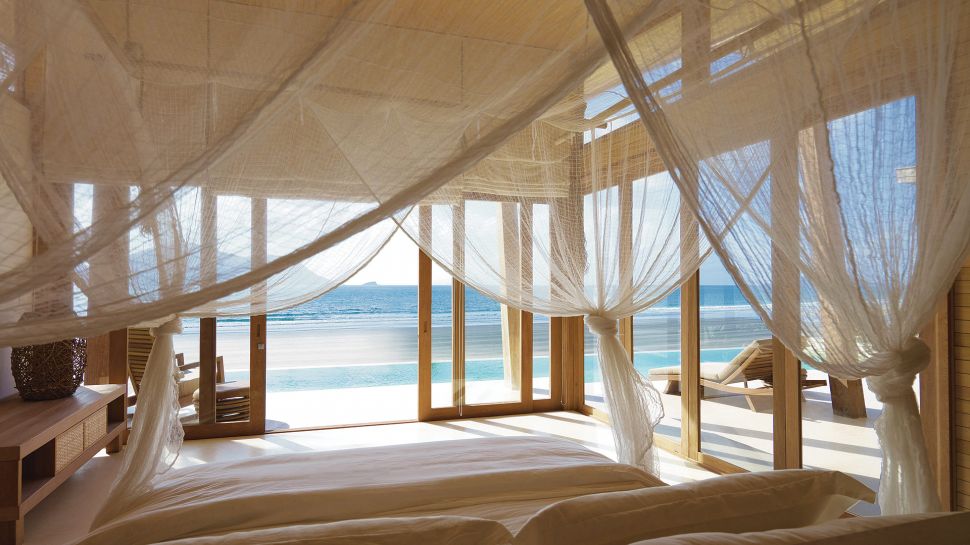 Materials and colors blend seamlessly into the terrain, designed to enhance rather than overwhelm the natural beauty of this property… So much so that you might not want to look away for fear of losing sight of this magical place by the time you return.
Con Dao is an archipelago of 15 islands located off the southern coast of Vietnam. Named after a ruthless military prison which held countless prisoners during the Vietnam War, today this remote island group promises clean beaches and coral reefs, lustrous jungles, and crystal-clear waters beyond expectation.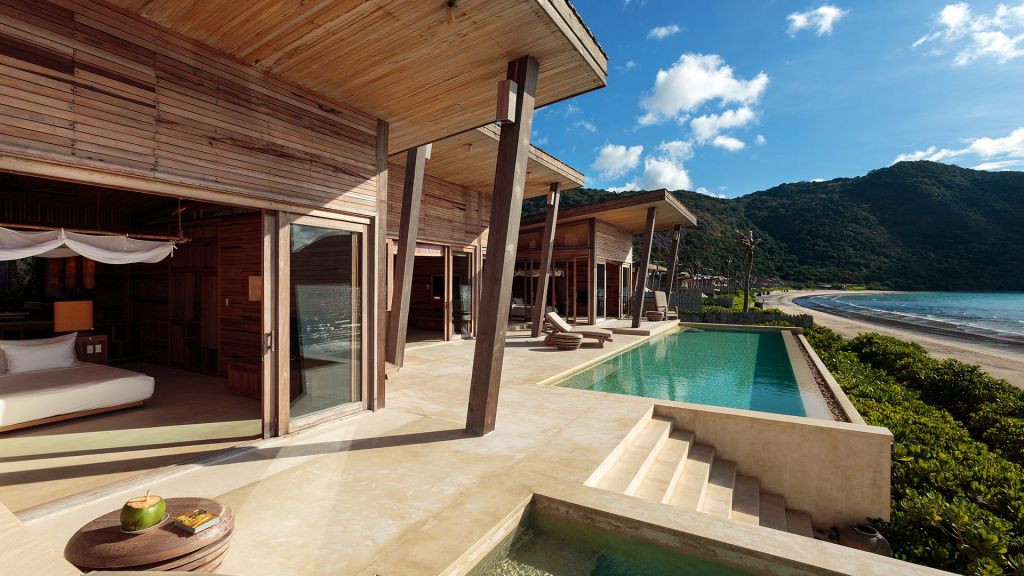 The main island of Con Son holds most of Con Dao's attractions including An Hai Beach and Long Beach, two strips of white sand lined with leafy palms; Hang Duong Cemetery, the burial ground of many anti-government activists; and Dam Trau Beach where you can swim with turtles among vibrant coral reefs.
For those seeking a relaxed escape, Con Dao offers plenty of activities to soak up its unique atmosphere, such as snorkeling or diving in search for brilliant marine life, trekking through lush jungle trails to discover waterfalls, or birdwatching on one of its many isolated beaches. With its breathtaking landscapes and crystal-clear waters beckoning from all sides, you'll never be short of things to do in Con Dao.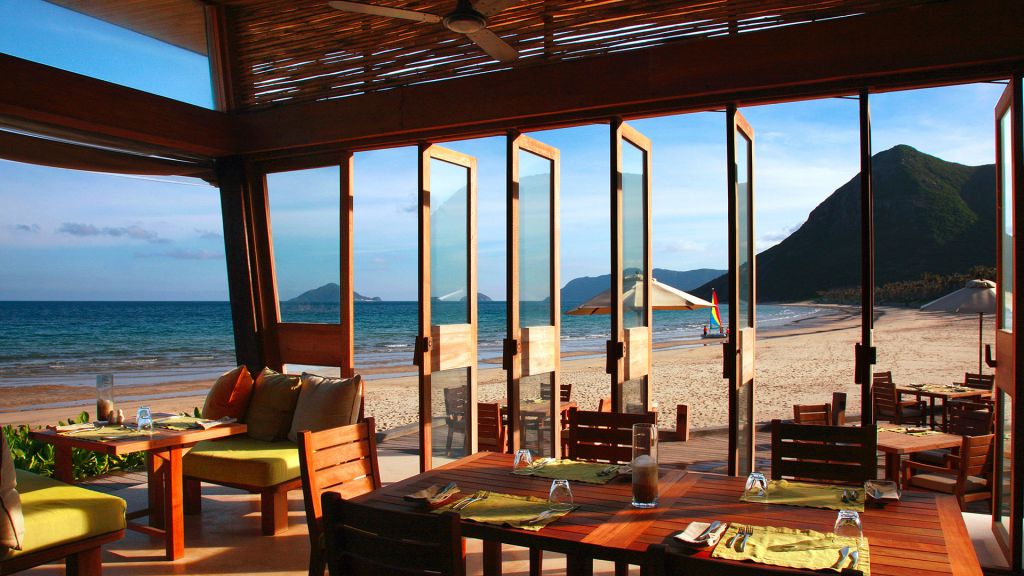 –
The best hotels around the world is your guide to find the best hotels in the world.