Six Senses Hideway Ninh Van Bay, Vietnam
April 6, 2023
The Best hotels around the World presents Six Senses Hideway Ninh Van Bay, in Vietnam. Located on a private island off Nha Trang City, this luxury resort offers incredible scenery with white sandy beaches, and the warm waters of the South China sea. Nestled in a tropical garden and lush vegetation, each villa delivers a unique feeling. You feel alone, and sometimes in the past. The décor is superb with traditional wood workings, yet delivering a modern attention with curvy private pools and an interior design touch.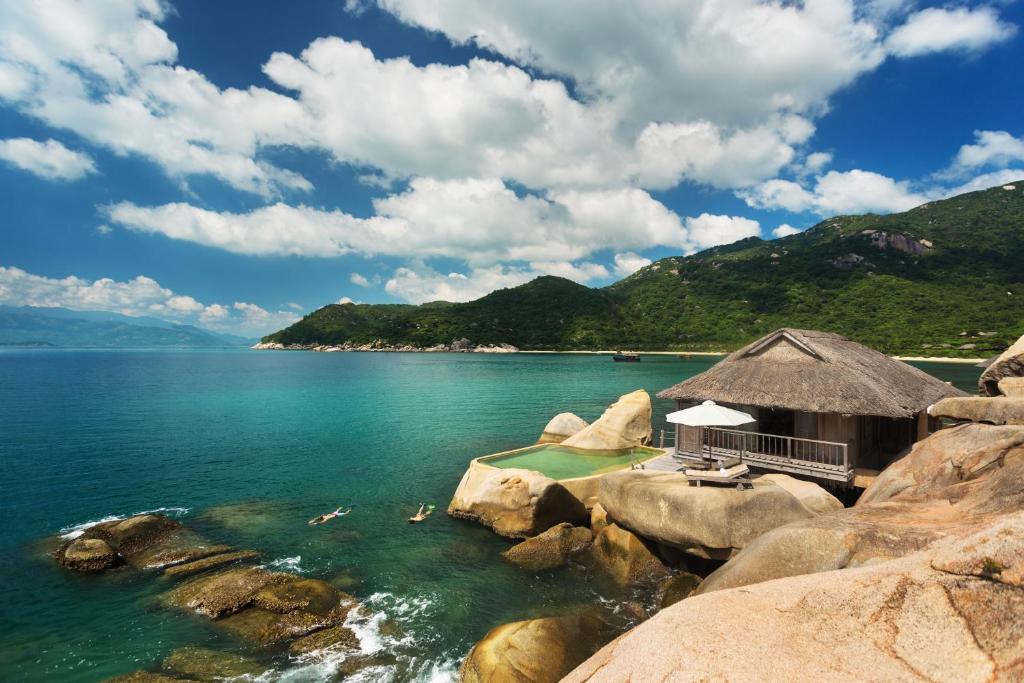 Six Senses Hideway Ninh Van Bay has 58 rooms and suites, divided in villas and private villas. Some villas have their own private pool with stunning views over the South China sea. Each villa is built following traditional architecture designs, offering space and light. The villas are built on a hill overlooking the resort's private bay, only accessible by boat.
The food is a key element of Ninh Van Bay, especially when enjoyed with amazing views. Whether you would go for a BBQ on the beach or on the deck of your villa, or for a more fine dining experience, all tastes are served. Fresh food, Vietnamese but also international, is prepared by a chef who excels at mixing spices and delivering the best in mouth. Being a Six Senses Hideway, Ninh Van Bay also offers the full benefits of a great spa. You can also enjoy your stay going scuba diving or taking a motorbike adventure in Nha Trang.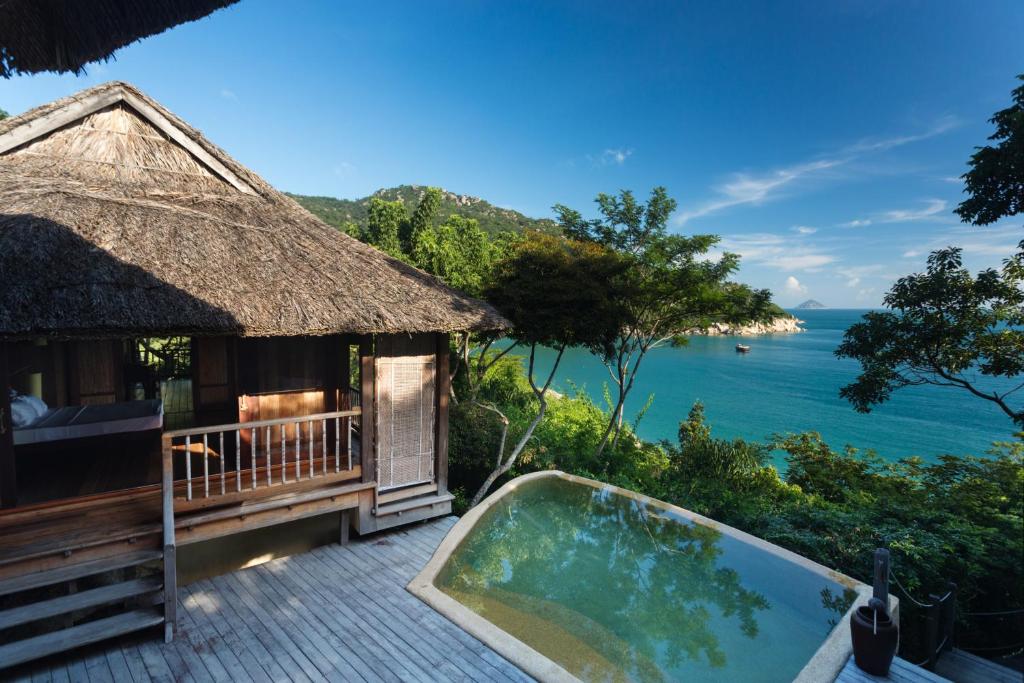 Six Sense Hideway Ninh Van Bay is one of the best hotels in the world. It is not the most luxurious, however staff is caring and attentive to your every need, but it is the atmosphere that makes this luxury resort a special one. The views over the South China sea are fantastic, and it is very easy to fall in love with the place.
Ninh Van Bay is a pristine and secluded paradise located on the eastern coast of Vietnam. With its crystal clear waters, white sandy beaches, and lush tropical forests, Ninh Van Bay is the perfect destination for those seeking a peaceful and relaxing getaway.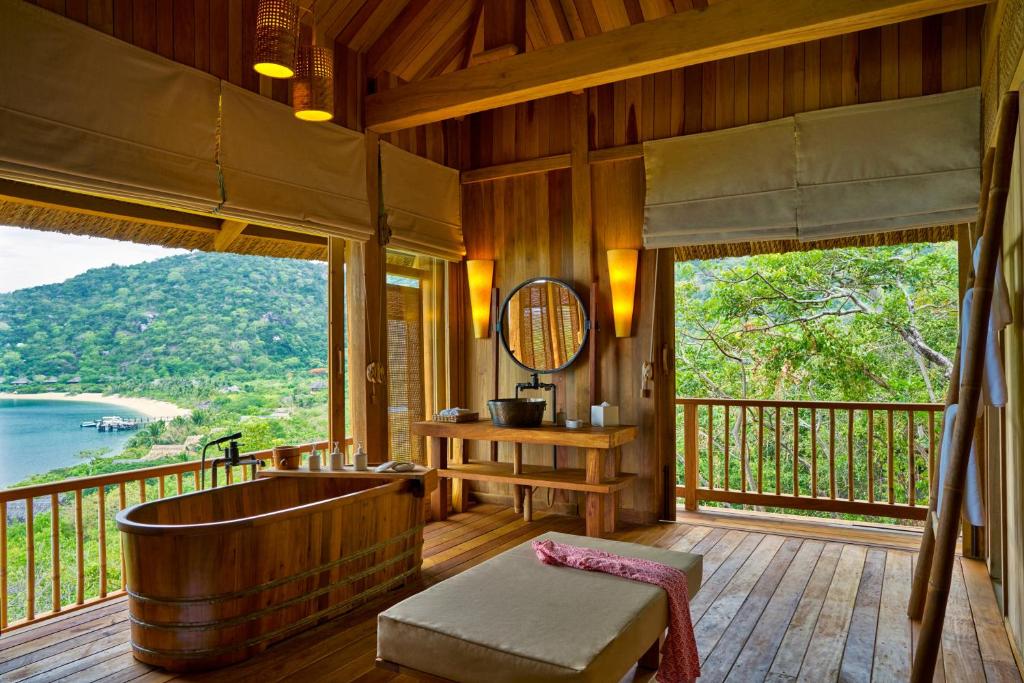 One of the main attractions in Ninh Van Bay is its stunning natural beauty. The bay is surrounded by towering mountains covered in dense foliage, and the crystal-clear waters are home to a variety of marine life, including colorful coral reefs and tropical fish. Visitors can enjoy a variety of water activities, including swimming, snorkeling, kayaking, and scuba diving.
Ninh Van Bay is also known for its luxurious resorts, which offer guests a range of amenities and activities. Many of the resorts are built in traditional Vietnamese style, with thatched roofs, wooden beams, and open-air living spaces that blend seamlessly with the surrounding environment. Guests can enjoy fine dining, spa treatments, yoga classes, and other activities that cater to the mind, body, and spirit.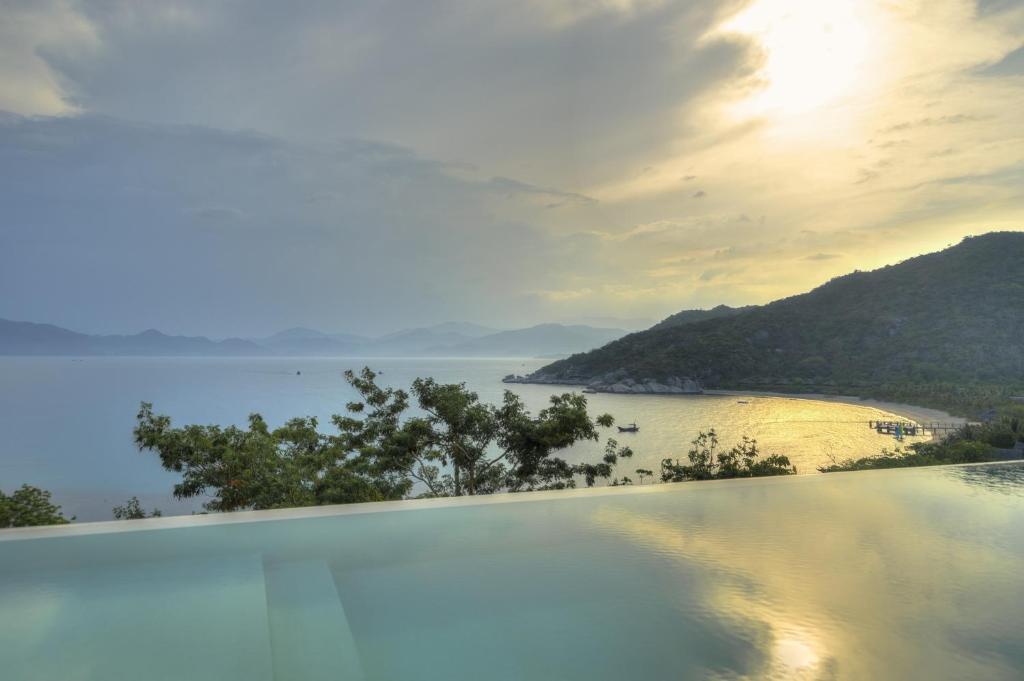 For those interested in local culture, Ninh Van Bay is home to several small villages where visitors can learn about the traditional way of life in Vietnam. The villages are known for their handicrafts, including weaving, pottery, and woodcarving, and visitors can purchase locally made souvenirs to take home with them.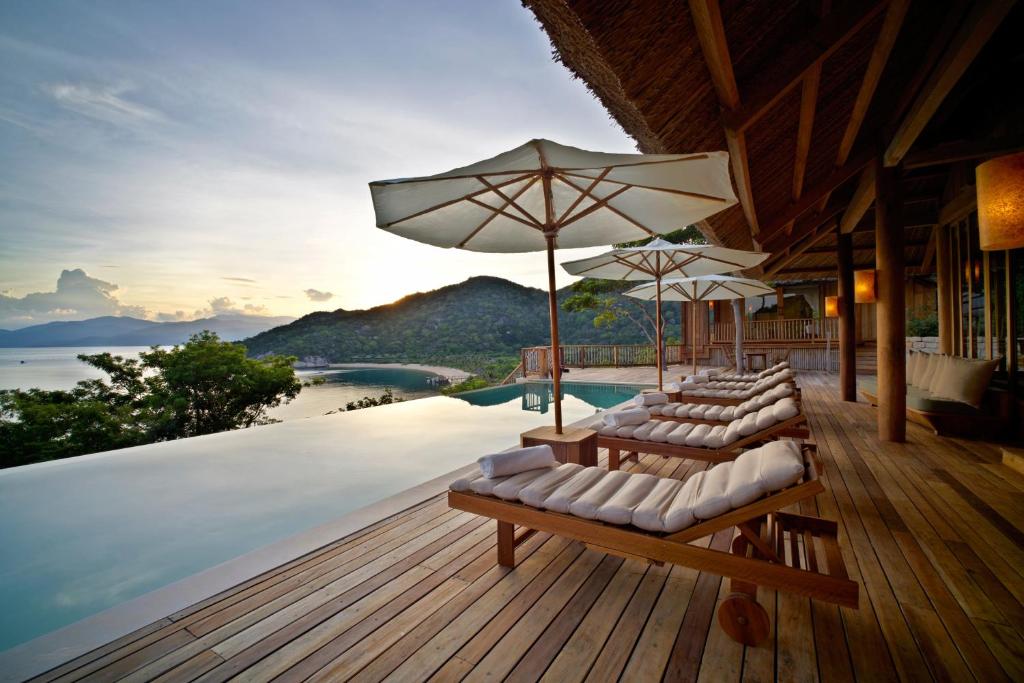 –
See our selection of the best hotels in Vietnam.