Song Saa Private Island, Cambodia
September 13, 2023
Escape to an oasis of pure bliss and indulge in the ultimate luxury at Song Sa Private Island, nestled within the pristine beauty of Cambodia's Koh Rong Archipelago. This exquisite haven offers discerning travelers an unparalleled experience of serenity, breathtaking landscapes, and world-class hospitality.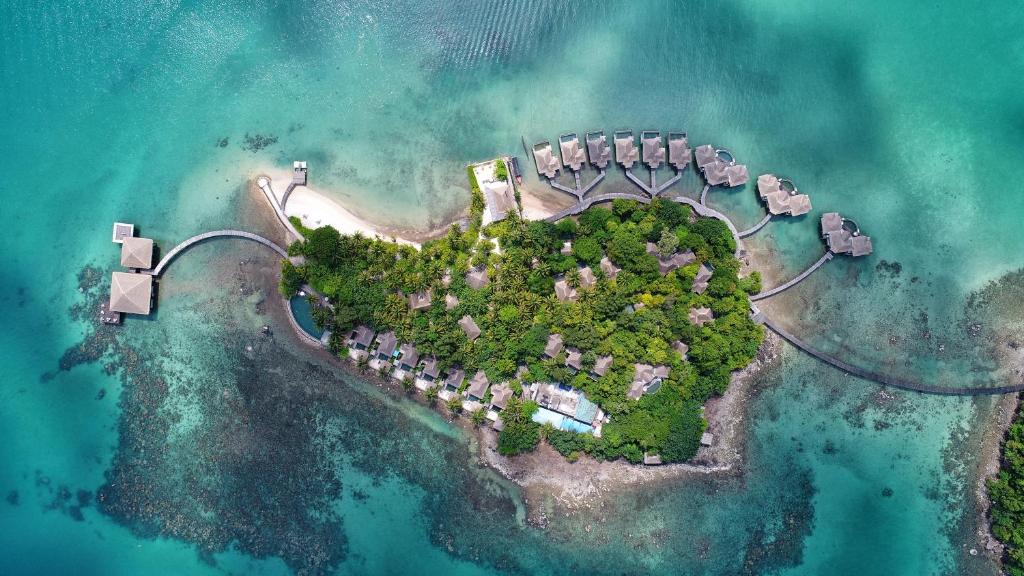 Located in the idyllic Koh Ouen and Koh Bong islands, Song Sa Private Island is a sanctuary of sustainable luxury. As you set foot on this secluded paradise, you'll be enchanted by the ethereal beauty of tropical reefs, powdery white sandy beaches, and mesmerizing sunset views.
Designed with utmost care and attention to detail, the architecture and decor of Song Sa Private Island blend seamlessly with the natural surroundings. Thatched-roof villas crafted from local materials provide an authentic and eco-luxe experience, while stone accents add a touch of elegance. Each villa is thoughtfully designed to offer privacy, comfort, and awe-inspiring views of the turquoise waters.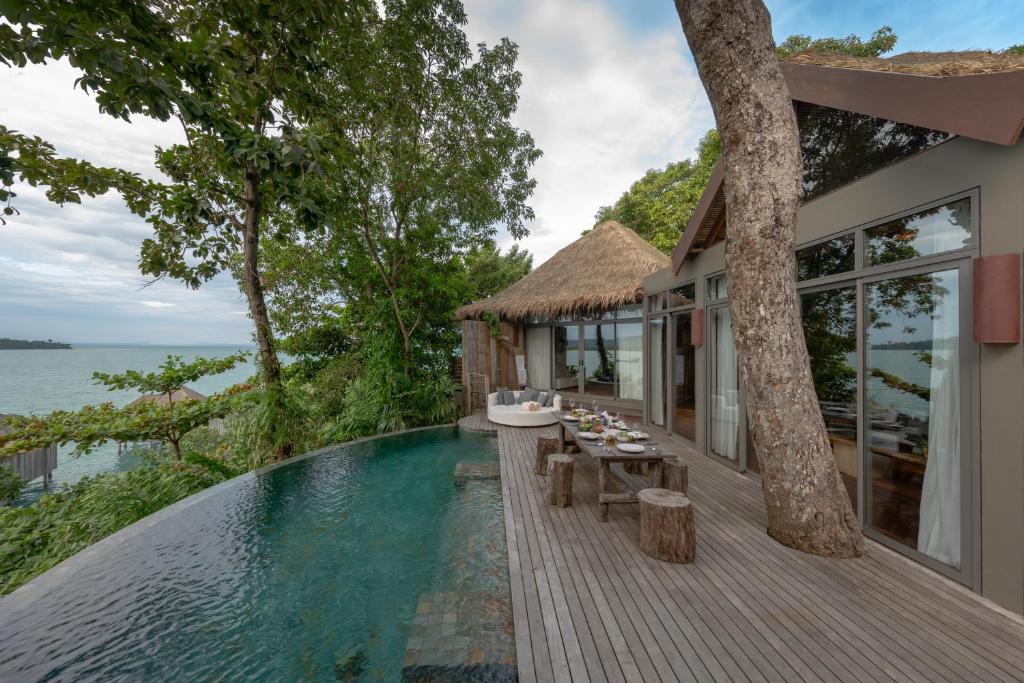 Immerse yourself in a world of unparalleled relaxation and rejuvenation at the resort's luxurious facilities. Pamper your senses with a range of holistic spa treatments inspired by traditional Khmer techniques, ensuring a deeply rejuvenating experience. Unwind in the infinity pool, overlooking the sparkling ocean, or take a leisurely stroll along the pristine beaches, feeling the soft sand between your toes.
Dining at Song Sa Private Island is a gastronomic journey that celebrates the finest flavors of Cambodia. Indulge in a variety of culinary delights, featuring locally sourced ingredients and skillfully prepared dishes that showcase the vibrant Khmer cuisine. Dine in romantic beachfront settings or enjoy a private dinner under the stars, accompanied by the gentle lapping of the waves.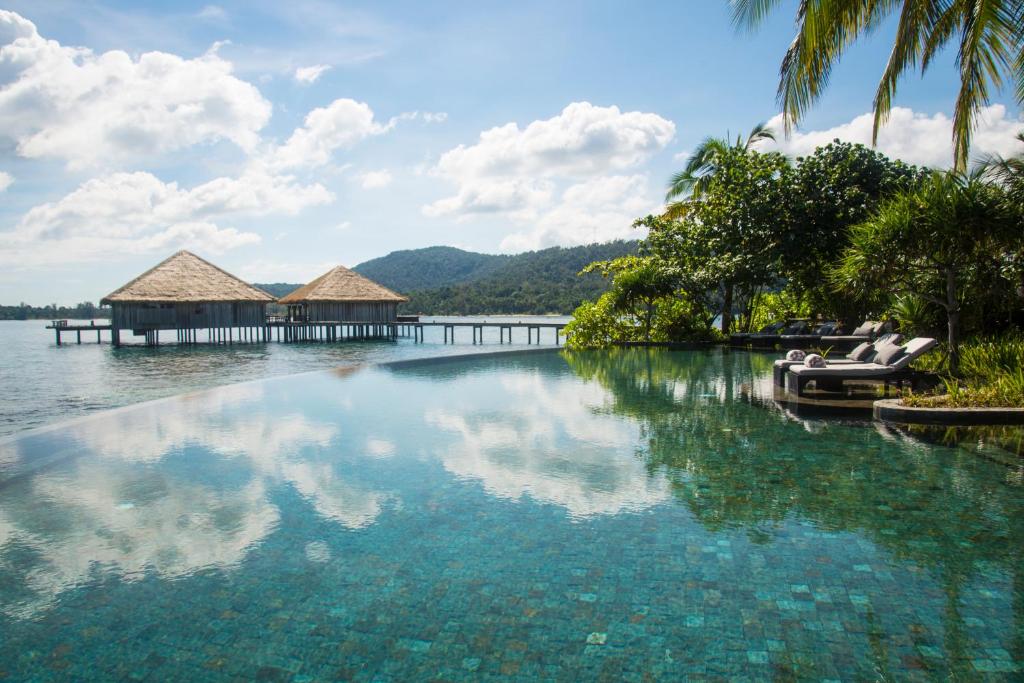 Beyond the hotel's enchanting ambiance, a world of exploration awaits. Embark on snorkeling adventures to discover vibrant coral reefs and exotic marine life, or take a kayak tour to explore the hidden coves and secluded beaches. For thrill-seekers, scuba diving excursions are available to uncover the mysteries of the underwater world. This private island retreat offers a plethora of activities that allow you to connect with nature and the local culture. Explore the vibrant coral reefs that surround the islands with snorkeling or diving excursions, kayak through mangrove forests, or embark on a guided nature walk to discover the rich biodiversity of the region. For those seeking relaxation, the spa offers a range of rejuvenating treatments, and the open-air yoga pavilion lets you find your inner zen amidst the sounds of the jungle.
In addition to its natural wonders, Song Sa Private Island offers a range of activities and events to enhance your stay. Engage in yoga and meditation sessions amidst the serene surroundings, or participate in cultural immersion experiences that allow you to connect with the local community and learn about their traditions.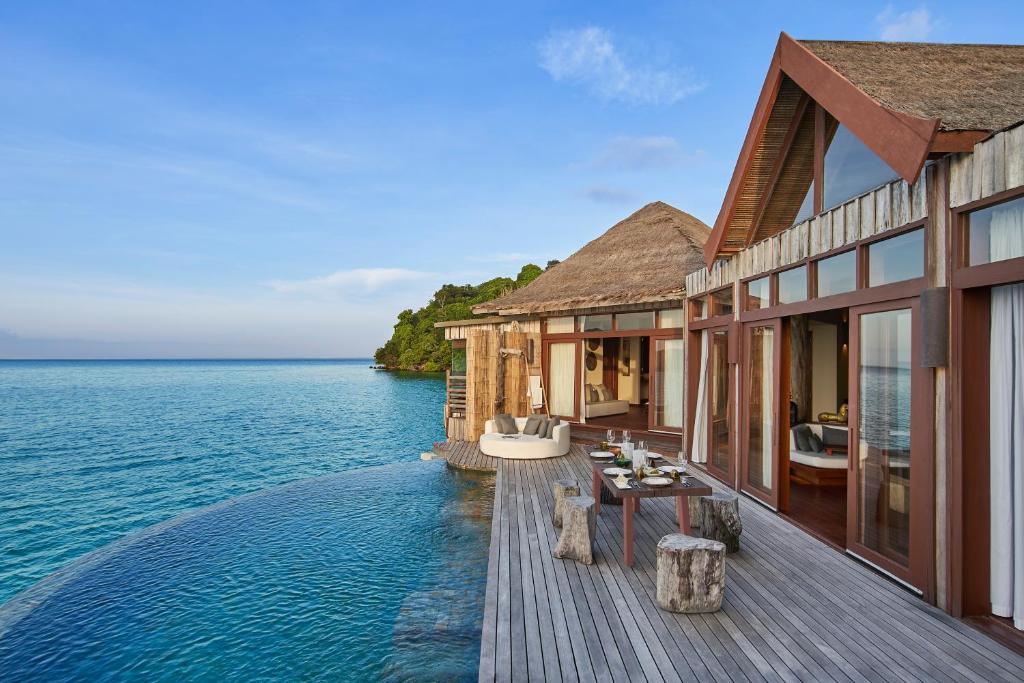 For those seeking a truly unforgettable experience, Song Sa Private Island can arrange romantic beachfront weddings, intimate celebrations, and exclusive events tailored to your desires. Let the dedicated team take care of every detail, ensuring that your special occasion is nothing short of extraordinary.
Song Saa Private Island is a true paradise for those seeking an intimate and sustainable luxury escape in Cambodia. The resort's commitment to conservation and community engagement adds a deeper dimension to the experience, making it not just a destination for relaxation but also a place where you can reconnect with the environment and local culture. With its pristine beaches, crystal-clear waters, and dedication to preserving the natural world, Song Saa Private Island is an oasis of serenity that leaves an indelible mark on the hearts of all who visit.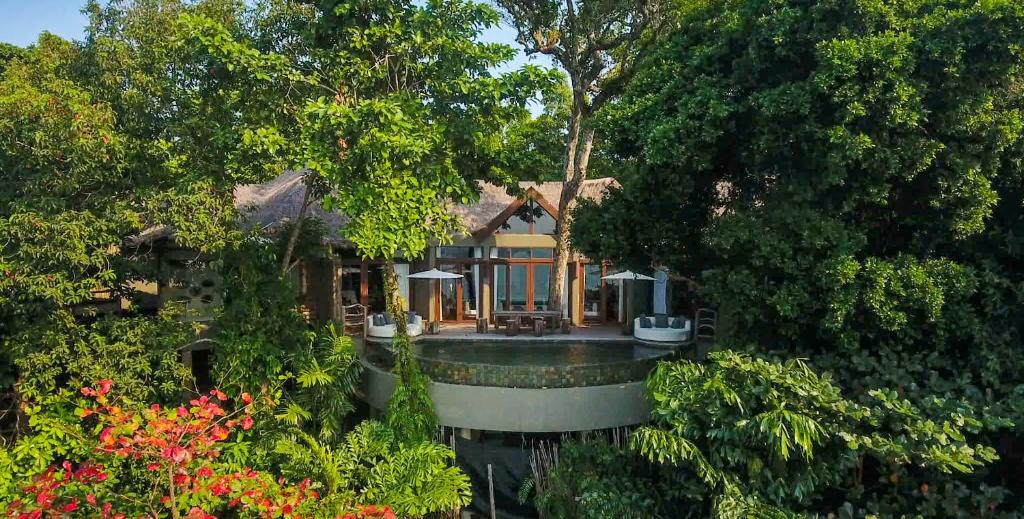 Our site showcases the best hotels in the world.
See our Cambodia Travel Guide.