The G, Galway
April 28, 2023
The best hotels around the world presents the G. Near the romantic coastline of Galway, a city bursting with life, energy and vitality, sits The G Hotel, an ancient home of the Irish tribes that remains to this day the centre of Ireland's most potent area for mystic legend and magnificent scenery. Overlooking the Lough Atalia and Galway Bay, this strikingly modern hotel is located in a city of festivals. Steeped in history yet with a decidedly forward-thinking attitude, it has earned the reputation of being the unofficial arts capital of Ireland.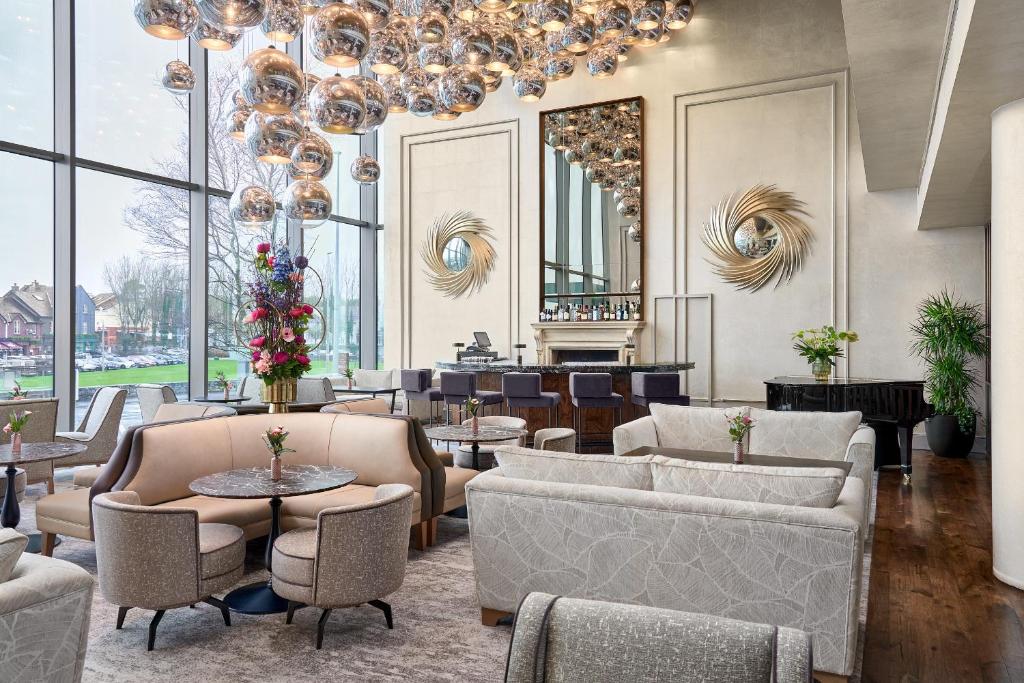 The exuberant spirit of Galway has been captured in the G. With a thoughtful service, a team of dedicated Butlers will make each guest's stay at the hotel a truly red carpet experience. Spacious rooms with space–age facilities and luxurious comforts, lots of intimate lounge and bar areas, a magnificent spa, purpose–built and equipped meeting rooms as well as a light and airy restaurant with its grand view of Galway Bay, serving arguably the finest Irish produce from land and sea with typically lively Irish charm.From the moment you step inside the g you know that you are in a uniquely special place, it is one which evokes not only old-fashioned Hollywood glamour but also the hotel's location near the romantic coastline of Galway.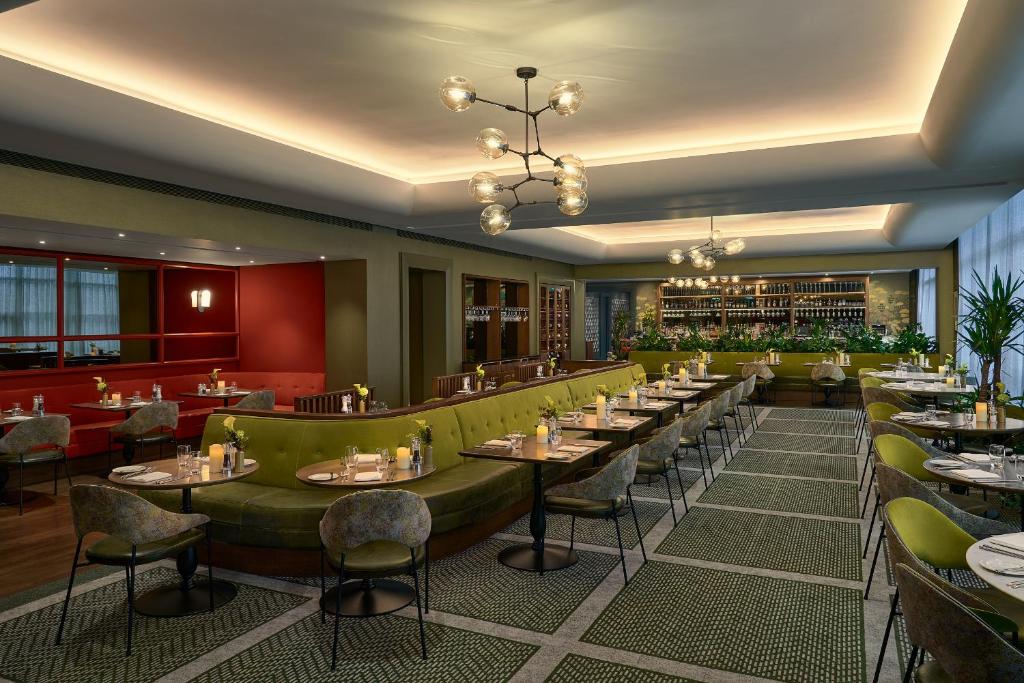 The dark and intimate reception area sets the tone, with black glass walls acting as a frame for a tank of Connemara-bred seahorses and bespoke concierge wall, designed by Philip Treacy. Covered in white Venetian plaster and reminiscent of a seashell, this is a hint of the surprises to come.The public areas of the g on the ground floor extends to over 18,000 sq ft with three individually styled and themed lounges and a restaurant, all linked by a raspberry carpeted corridor. The impression is of walking through a particularly glamorous dolls house, with golden doorways framing the entrance to each room.Famous for golf, Ireland is home to many excellent golf courses and at The G, luxury hotels and golf go hand in hand with Galway Golf Club and Galway Bay Golf & Country Club close by.
Galway is a vibrant and picturesque city on the west coast of Ireland, known for its rich cultural heritage, stunning landscapes, and warm hospitality. It is a popular destination for tourists from all over the world, who come to explore its narrow medieval streets, colorful buildings, and lively pubs. One of the top attractions in Galway is the Galway Cathedral, a magnificent 1960s church with intricate mosaics and stained-glass windows. Visitors can also enjoy exploring the Galway City Museum, which tells the story of the city's history, art, and culture.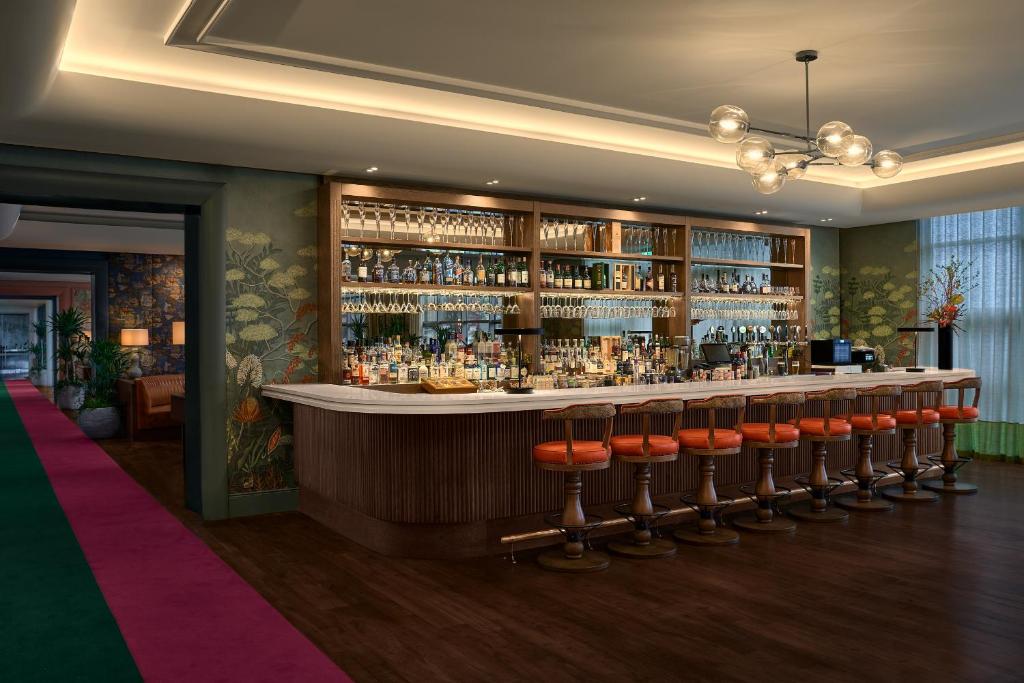 Galway is also a gateway to the stunning natural beauty of the West of Ireland, with its rugged coastline, rolling hills, and wild landscapes. The Cliffs of Moher, one of Ireland's most popular tourist attractions, are a short drive from Galway and offer breathtaking views of the Atlantic Ocean from 700 feet above sea level. Additionally, visitors can explore the Connemara National Park, a 2,957-hectare park that boasts scenic hiking trails, lakes, and mountains. The park is home to a variety of wildlife, including Connemara ponies, red deer, and otters.
Galway is also known for its lively arts and culture scene, with festivals and events throughout the year, such as the Galway International Arts Festival and the Galway Races. The city has a vibrant music scene, with traditional Irish music sessions in many of its pubs and live performances in its theaters and concert venues. Galway's culinary scene is also thriving, with a range of restaurants offering traditional Irish cuisine as well as international dishes. Galway truly has something for everyone, making it an ideal destination for any traveler.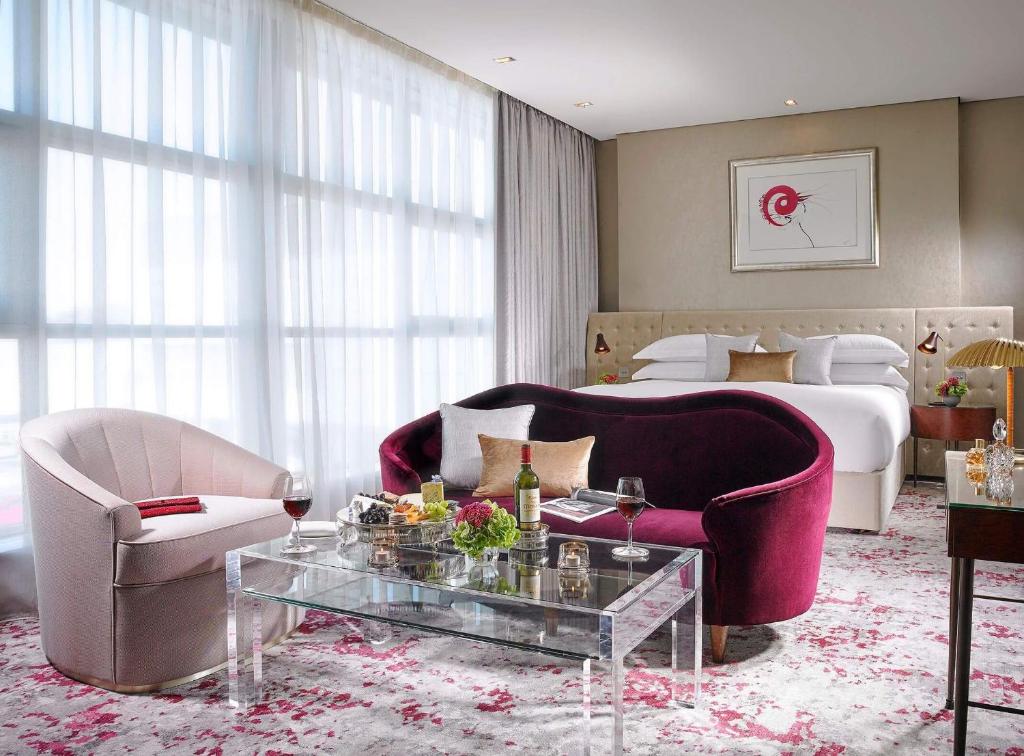 Our site showcases the best hotels in the world.