Verdura Resort, Agrigento
October 25, 2023
Welcome to Verdura Resort, a luxurious oasis nestled along the sun-kissed coastline of Agrigento, Sicily. This Rocco Forte Hotel is not just a place to stay; it's a destination that promises an unforgettable experience of Sicilian charm and world-class luxury.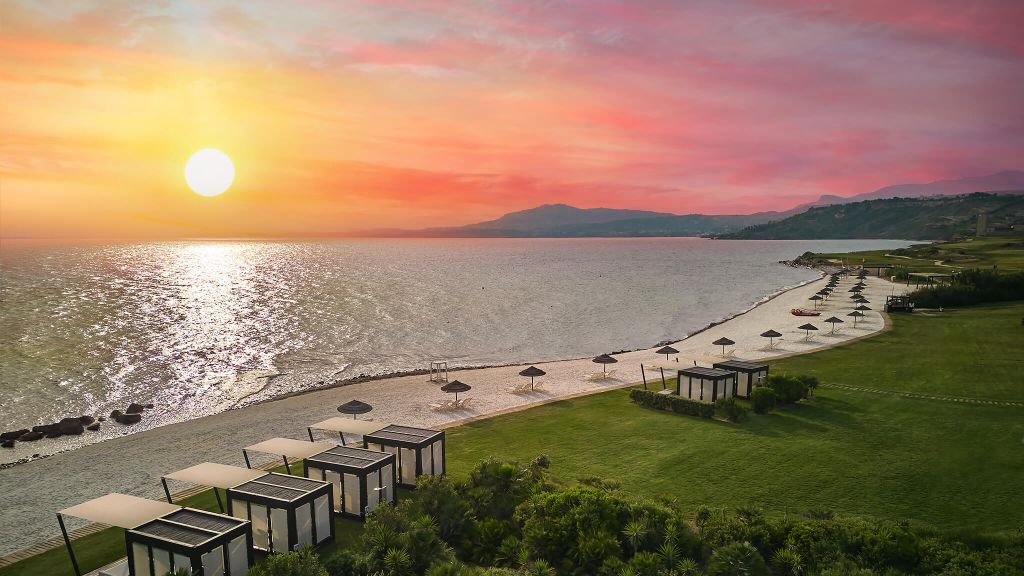 Situated on 230 hectares of olive groves and Sicilian countryside, Verdura Resort borders 1.2 miles of pristine coastline. The resort is a 15-minute drive from Sciacca, a scenic town tumbling down a hillside along Sicily's southern coastline. The resort's unique location offers guests easy access to the stunning southwest coast and the mesmerizing Valley of the Temples.
The architecture and design of Verdura Resort perfectly encapsulate the spirit of Sicily. With its earthy hues and sand-colored stone, the resort blends seamlessly with its natural surroundings. The rooms are spacious and contemporary, offering stunning views of the surrounding landscape.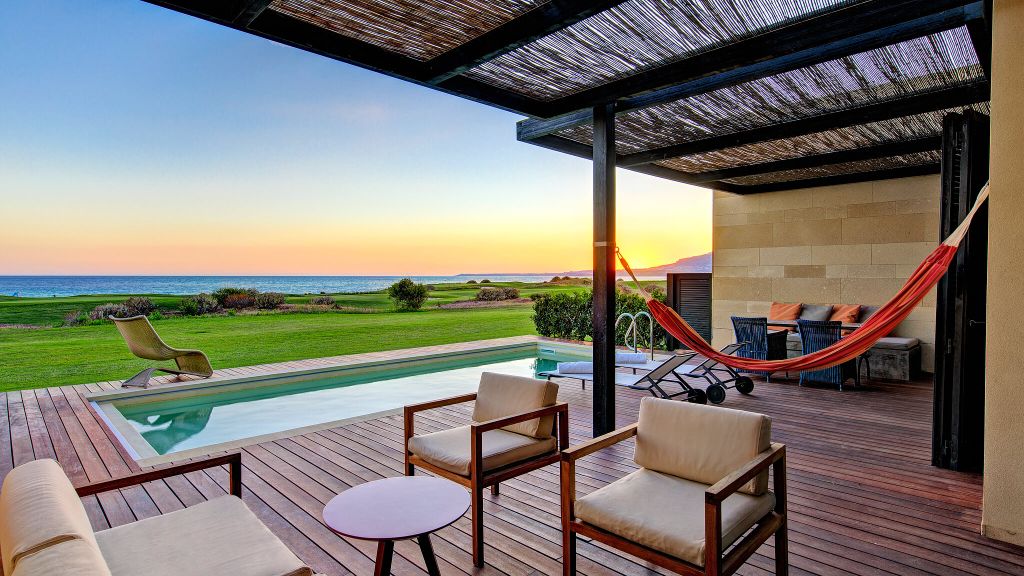 Verdura Resort is home to a variety of world-class amenities. It boasts three golf courses and an immaculate beach, making it a paradise for outdoor enthusiasts. For those seeking relaxation, the resort's spa is a sanctuary of tranquility, featuring a museum-proportioned hammam.
The resort also offers a delectable array of dining options. Whether you're craving gourmet cuisine or a casual meal, you'll find a restaurant that caters to your taste buds. The resort's prime location makes it an ideal base for exploring the stunning natural beauty of Sicily. From the charming baroque town of Sciacca to the Valley of the Temples, there's a wealth of attractions to discover.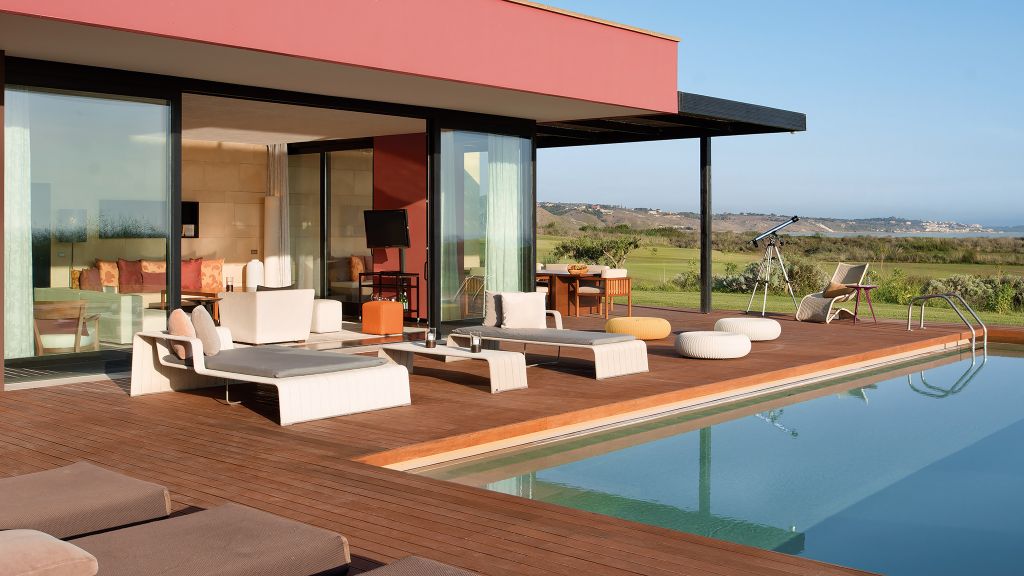 Located on the southern coast of Sicily, Agrigento beckons travelers with its ancient allure, dramatic landscapes, and a rich tapestry of historical treasures. The city is perhaps best known for the awe-inspiring Valley of the Temples, a UNESCO World Heritage Site that showcases some of the most well-preserved Greek temples outside of Greece itself. Strolling through this archaeological wonderland, you'll be transported back in time as you explore the majestic temples dedicated to deities like Hera, Concordia, and Zeus, each commanding breathtaking views of the surrounding countryside.
Beyond its archaeological marvels, Agrigento is a charming Sicilian town with a character all its own. Wander through its narrow, winding streets, where colorful facades, bustling markets, and aromatic trattorias create an authentic and inviting atmosphere. Don't miss the opportunity to savor the region's culinary delights, including mouthwatering pastas, fresh seafood, and delectable cannoli in the city's charming eateries.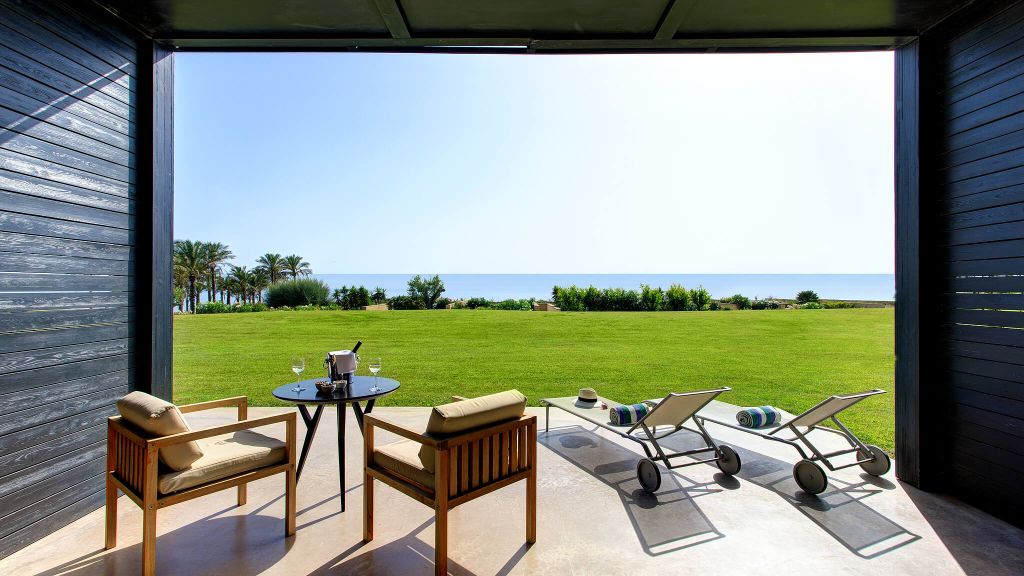 Agrigento's natural beauty also captivates visitors. Just a short drive away lies the Scala dei Turchi, a stunning white marl cliff formation that appears to cascade into the cerulean waters of the Mediterranean. It's an ideal spot for sunbathing and swimming or simply gazing at the remarkable landscape. With its blend of ancient history, Mediterranean beauty, and delicious cuisine, Agrigento offers an unforgettable journey through the heart of Sicily's cultural and natural treasures.
Our blog showcases the best hotels in the world.