Waldorf Astoria, Maldives
September 2, 2022
The Waldorf Astoria Maldives is one of the best hotels in the world. Located on Manafaru Island, the hotel has 84 villas, on stilts and inland to suit any taste. This luxury resort is quite amazing in style, architecture, passion, beauty, and simply put paradise to a new level. And this exactly what one would expect from a Waldorf Astoria hotel, simply put: perfection.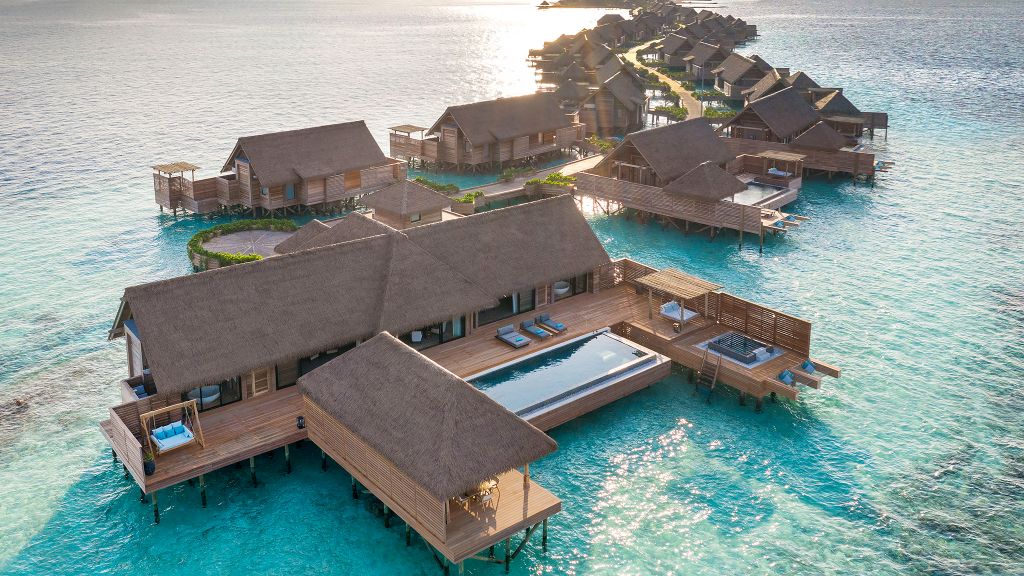 Each villa is finely decorated with fine touches of elegance and modernity. Select your villa: water on stilts, beach villa, ocean… You will be surrounded by turquoise water, white sandy beaches, and feel like you are on top of the world. Villas have private infinity pools and the rooms on stilts have glass floor so you can peak at the exotic fishes from within.
Paradise does not stop at the accommodation. The food and wine are also fantastic. The chef will prepare fresh seafood, accompanied with wine. The cellar is one that you can both literally admire and define as the best in the Maldives. During the day, relax on the beach, terrace or pool, or try out diving, snorkeling, deep sea fishing.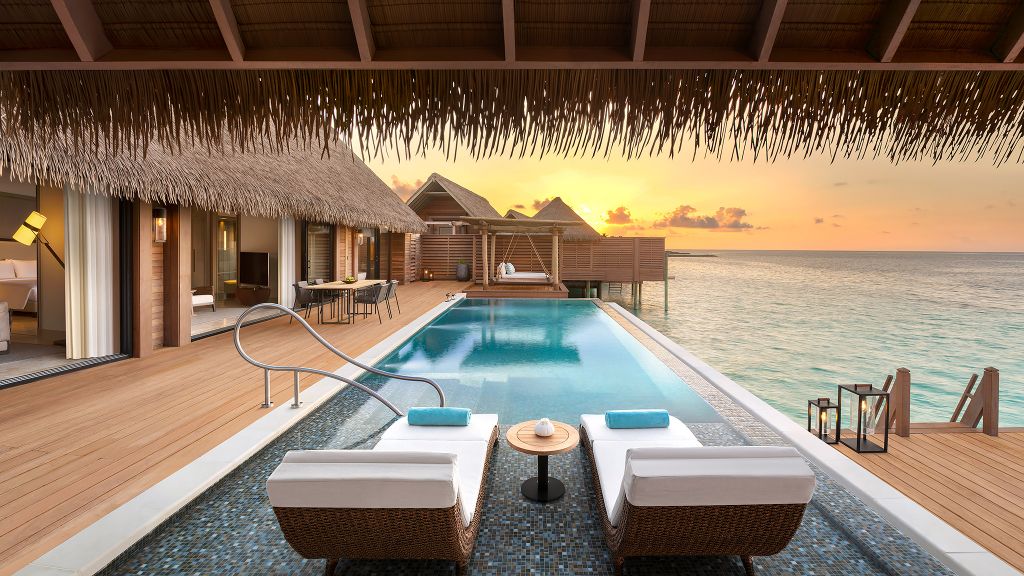 The Waldorf Astoria Maldives is truly one of the best hotels in the world. The service is perfect, the location is idealistic, and unfortunately, you will have to stop dreaming at the end of your holidays to get back to your world. The Waldorf Astoria Maldives is simply between a dream come true and one's vision of paradise.
The Maldives is a paradise archipelago of more than 1,000 enchanting islands and the promise of a wonderful trip. The white sandy beaches are yours, whether for your honeymoon in the Maldives, or simply to recharge your batteries for two or with your family. From the incomparable diving spots to water skiing and catamaran sailing, you are sure to find what you are looking for.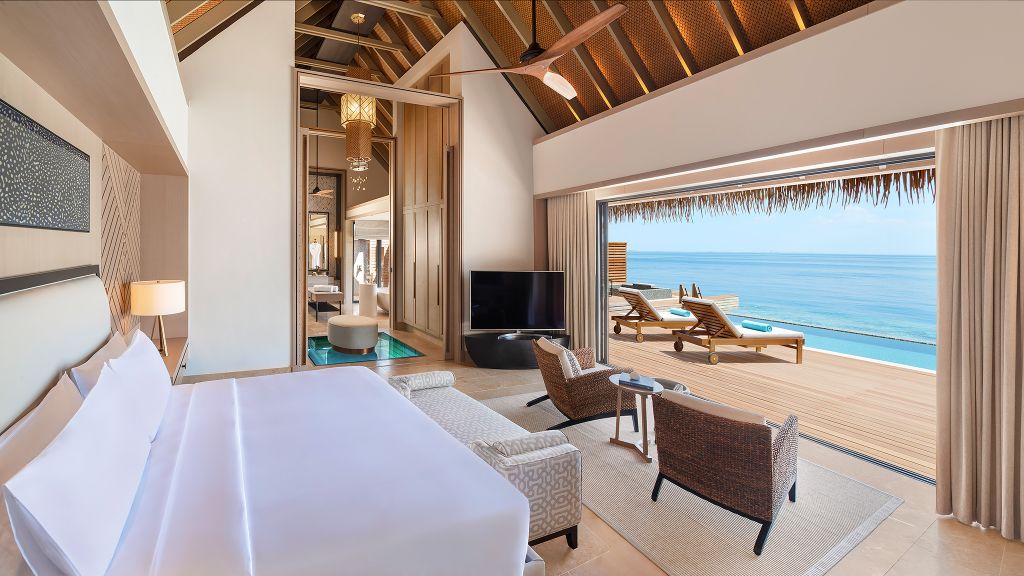 With its white sandy beaches shaded by graceful coconut trees, its lagoons lined with multicolored corals and its mild sun shining all year round, the Maldives archipelago is a unique destination in every respect. Spread over 26 atolls, the 1,190 Maldivian islands, of which only a few hundred are open to tourism, are scattered like a string of pearls in the heart of the Indian Ocean. A perfect illustration of paradise on earth, these intimate islands with breathtaking landscapes offer an ideal setting for a honeymoon. A popular destination for couples, the archipelago is renowned for its luxury island hotels with attentive service, offering accommodation in charming bungalows and stilt villas with a romantic atmosphere.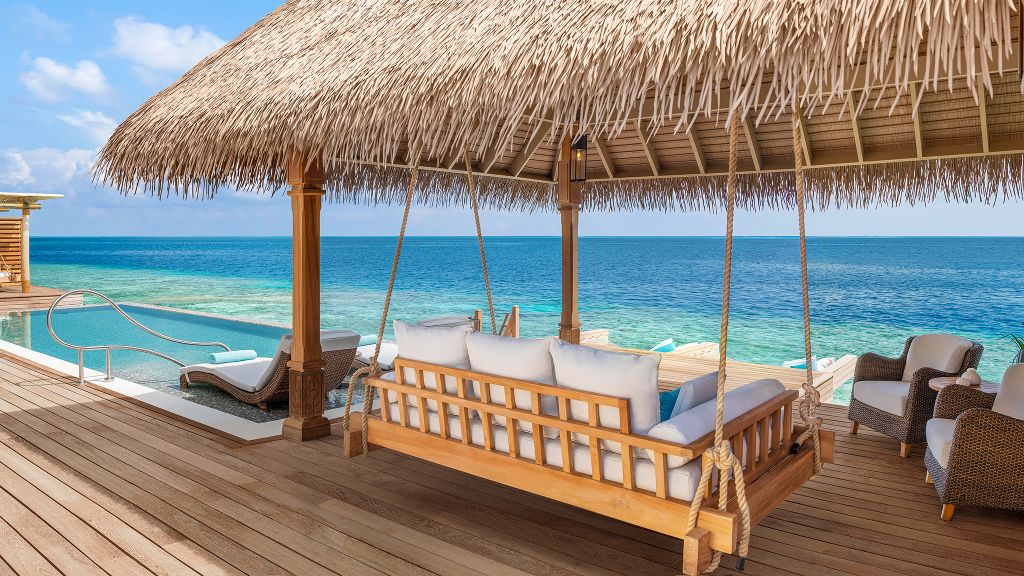 See our selection of the best hotels in the Indian Ocean
The best hotels around the world is your guide to find the best hotels in the world.