Wentworth Mansion, Charleston
November 15, 2023
Welcome to the enchanting world of Wentworth Mansion, a historic landmark hotel nestled in the heart of Charleston, South Carolina. As you step into this architectural gem, you'll be transported back in time to 1886 when this grand mansion was built for a wealthy cotton merchant. With its hypnotic charm, luxurious amenities, and stunning natural beauty, Wentworth Mansion promises an unforgettable experience that combines history, elegance, and sophistication.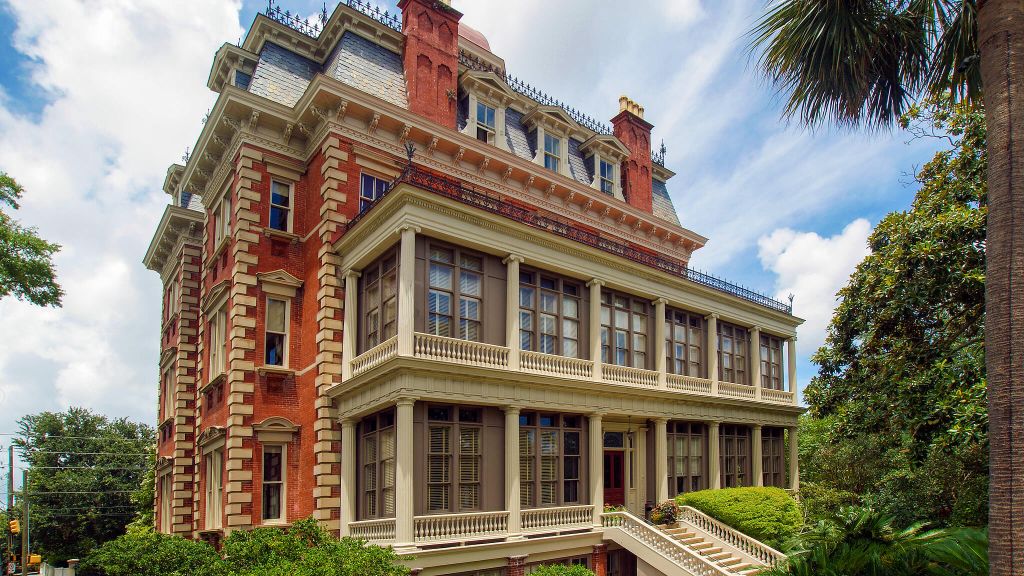 Wentworth Mansion: A Luxurious Escape in the Heart of Charleston
The Wentworth Mansion boasts a majestic presence, with its Victorian-era design and ornate details that have been beautifully preserved throughout the years. Immerse yourself in the opulence of the past as you explore the mansion's exquisite interiors, adorned with antique furnishings, elegant chandeliers, and intricate woodwork. Every corner tells a story, inviting you to uncover the secrets of this historic gem.
Accommodations at Wentworth Mansion are nothing short of extraordinary. Each of the rooms and suites is meticulously designed to provide the utmost comfort and luxury. Sink into plush beds, adorned with fine linens, and take in the breathtaking views of Charleston's historic streets from your window. The attention to detail, personalized service, and modern amenities ensure that your stay is nothing less than exceptional.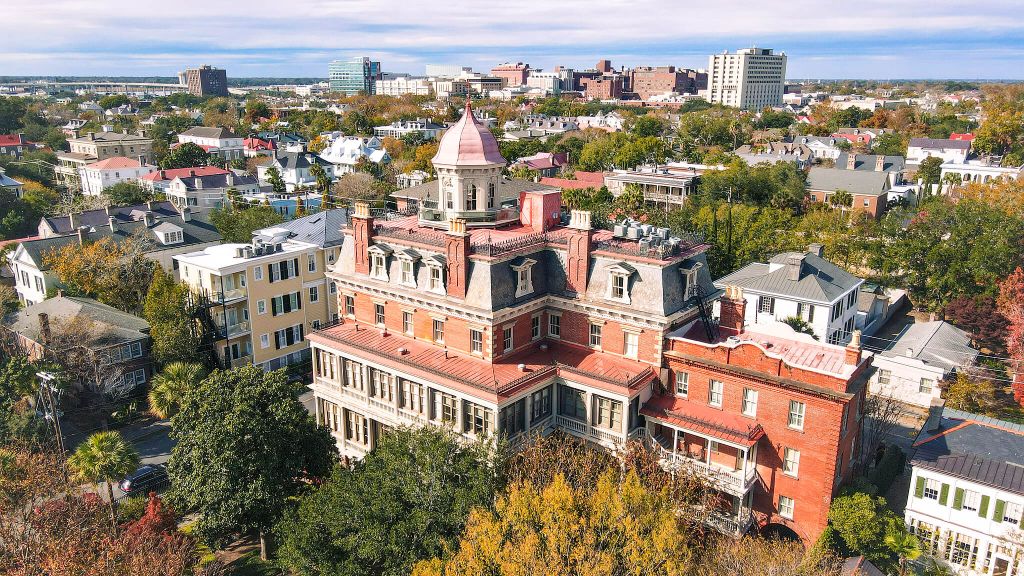 Indulge your senses at the hotel's exquisite dining options. The award-winning restaurant offers a culinary journey like no other, where talented chefs create masterful dishes using locally sourced ingredients. From southern classics to innovative creations, every meal is a celebration of flavor and craftsmanship. For a more relaxed ambiance, head to the cozy bar and enjoy handcrafted cocktails or a glass of fine wine, perfectly complemented by the warm and inviting atmosphere.
Pamper yourself with a visit to the hotel's full-service spa. Let skilled therapists transport you to a state of bliss with indulgent treatments designed to rejuvenate your body and mind. Whether you choose a soothing massage, a revitalizing facial, or a pampering body treatment, the spa at Wentworth Mansion ensures complete relaxation and well-being.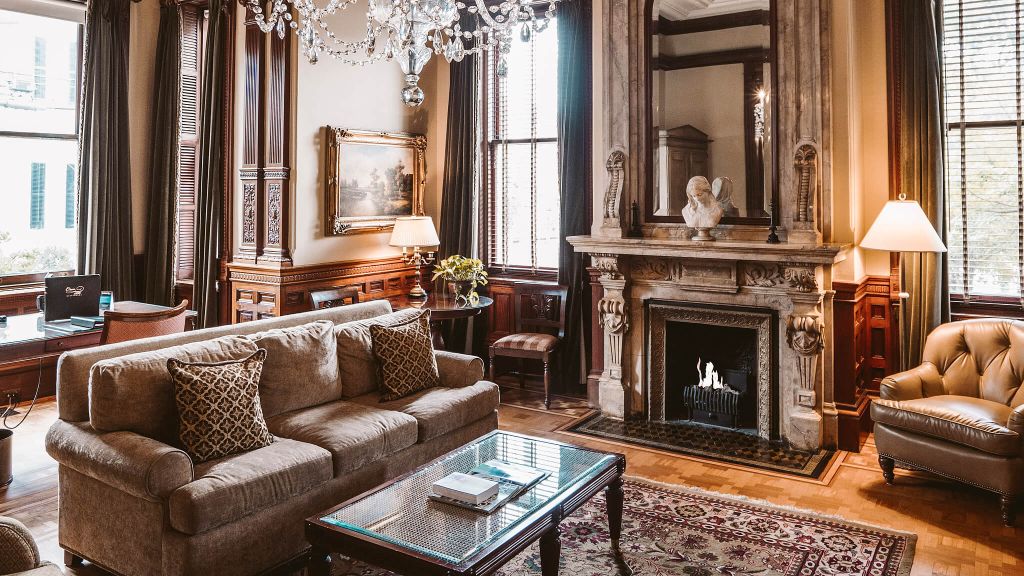 Beyond the luxurious confines of the hotel, Charleston beckons with its rich history and vibrant culture. Step outside and explore the nearby attractions, such as the historic market, where you can immerse yourself in the local craftsmanship and find unique souvenirs to treasure. Take a leisurely stroll along Charleston's charming streets, lined with colorful row houses and blooming gardens, and discover the city's hidden gems.
Explore Charleston, South Carolina
Charleston, South Carolina, with its well-preserved architecture, historic charm, and warm Southern hospitality, stands as a jewel of the American South. This coastal city, known for its rich history dating back to colonial America, captivates visitors with its picturesque cobblestone streets, horse-drawn carriages, and an array of beautifully restored historic homes, particularly in the renowned French Quarter and Battery districts. The pastel-colored houses of Rainbow Row present a postcard-worthy scene, while the sprawling plantations and gardens just outside the city, like Boone Hall and Magnolia Plantation, offer a glimpse into the region's antebellum past. Charleston's culinary scene is another highlight, boasting a blend of traditional Southern cooking with modern innovation, where seafood plays a starring role. The city's vibrant food landscape includes everything from upscale dining to casual, soulful eateries, each telling a story through their dishes.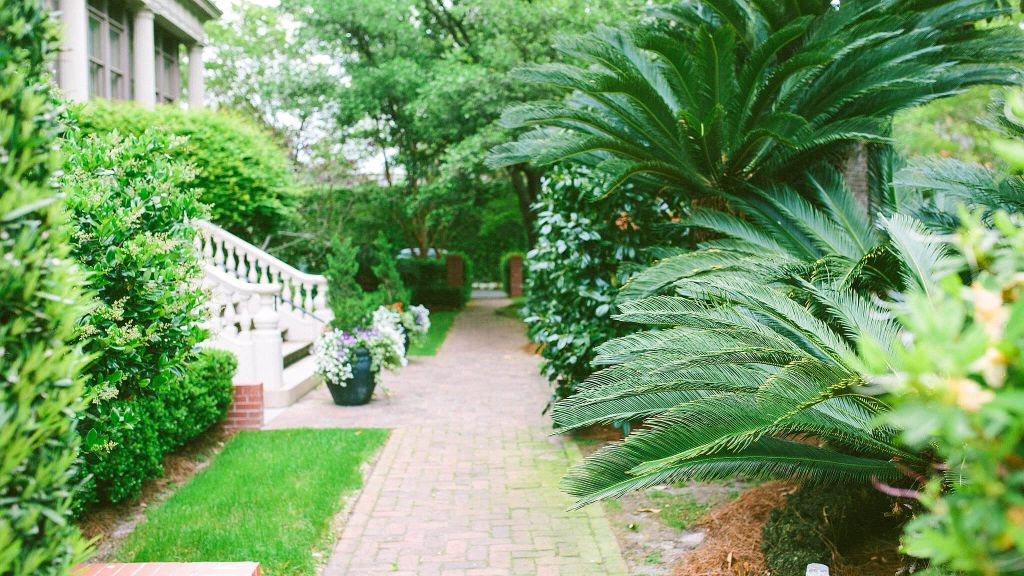 Beyond its historical and culinary allure, Charleston is also celebrated for its vibrant arts and cultural scene. The city hosts numerous festivals throughout the year, including the famous Spoleto Festival USA, which showcases a diverse array of performances in theater, dance, and music. Art lovers can explore numerous galleries, while the Gibbes Museum of Art offers a deeper understanding of the American South's artistic heritage. The city's waterfront park provides a serene spot for relaxation and beautiful views of the Charleston Harbor, and a short drive leads to the idyllic beaches of Sullivan's Island and Folly Beach. For shopping enthusiasts, King Street offers a mix of antique shops, fashion boutiques, and artisanal stores. Charleston's blend of historical depth, cultural richness, and natural beauty, combined with its warm and welcoming atmosphere, makes it an enchanting destination that captures the essence of Southern grace and charm.
See our selection of the best hotels in North America.