A Weekend in Cap Ferret, France
October 17, 2023
Visiting Cap Ferret
Dubbed the "pearl" of the Lège-Cap-Ferret peninsula, Cap Ferret is a must-visit for travelers seeking natural beauty and authenticity. Located between the Atlantic Ocean and the serene Arcachon Bay, this paradise boasts a variety of landscapes, from sandy beaches to pine forests, and the picturesque oyster-farming villages. It's an ideal spot for various activities: surfing, savoring freshly caught oysters, cycling through the woods, or watching the sunset from the peninsula's tip.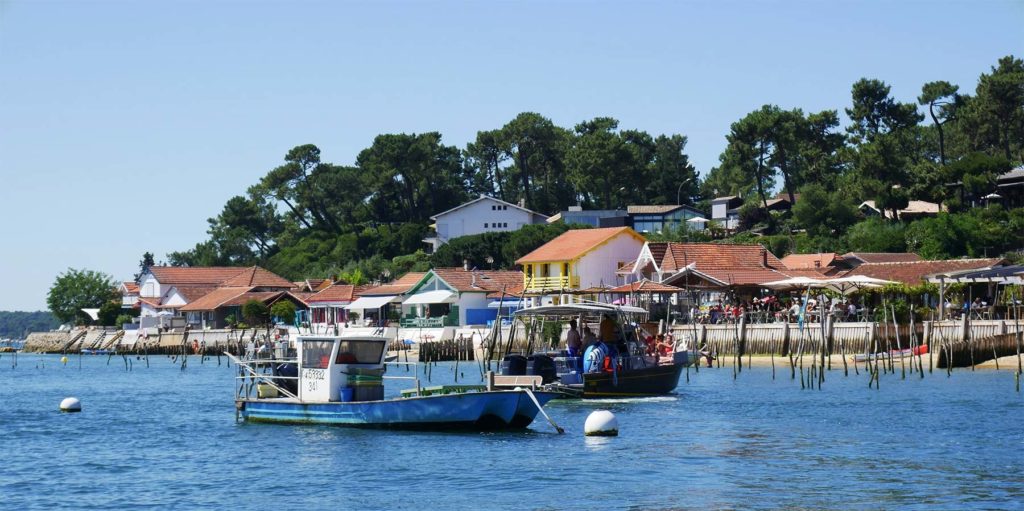 Cap Ferret also has rich cultural and historical significance. Its iconic lighthouse stands as a silent testament. Food enthusiasts will be drawn to local specialties, particularly the Bay's oysters paired with white wine. Traditional markets, narrow lanes lined with charming wooden houses, and the warmth of its residents make Cap Ferret a place where time seems to have paused, providing a perfect escape from the hustle of big cities.
In recent years, Cap Ferret has emerged as a stylish and trendy rendezvous spot. Frequented by numerous artists, celebrities, and lovers of understated luxury, this peaceful haven exudes elegance without ostentation. Its hidden gems, trendy shops, and gourmet restaurants are harmoniously juxtaposed with traditional oyster huts, creating a balanced blend of authenticity and modernity. This subtle equilibrium attracts those seeking simple luxury, preserved natural settings, and a simultaneously relaxed and sophisticated ambiance.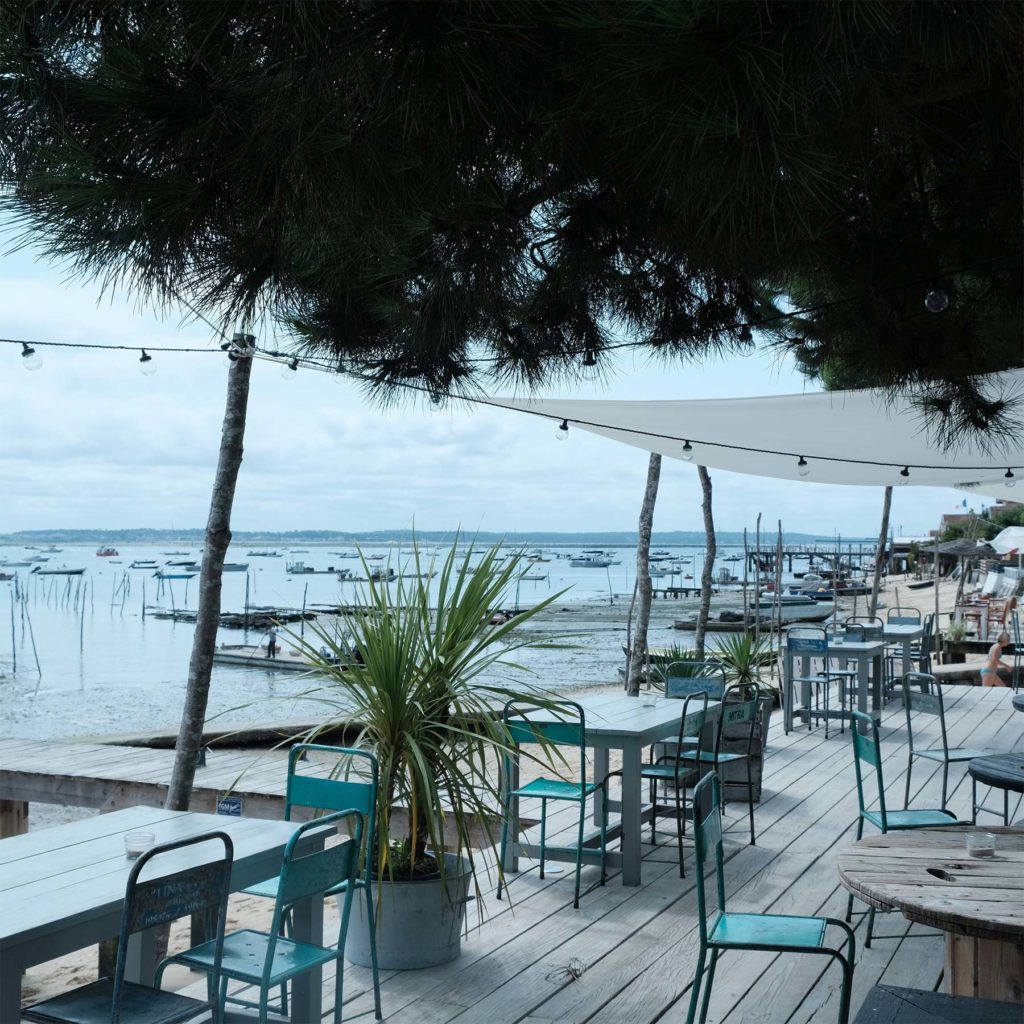 Where to Stay – Hotels in Cap Ferret
It's worth noting that Cap Ferret has successfully maintained its charm by avoiding large hotel constructions. As a result, the hotels here are small, rated 3 to 4 stars, and preserve the location's tranquil atmosphere.
Hôtel des Dunes:
Located in the heart of Cap Ferret, steps from golden beaches, Hôtel des Dunes embodies the gentle lifestyle of the Arcachon Bay. Its discreet facade hides a cozy atmosphere dominated by wood and natural tones reminiscent of nearby dunes. The impeccable service is complemented by a dedicated staff. The hotel's restaurant serves refined local cuisine, primarily featuring seafood. Staying at Hôtel des Dunes means choosing authenticity without compromising comfort—an ideal spot for a secluded beach escape.
La Maison du Bassin:
Tucked within lush greenery, La Maison du Bassin evokes the charm of old seaside residences. Situated at Cap Ferret's heart, it exudes vintage elegance through its meticulous décor and antiques. Rooms are designed to be a sanctuary for guests. Dining here is a unique experience, with a menu highlighting the treasures of Arcachon Bay. A stay at La Maison du Bassin is like stepping back in time while enjoying modern pleasures.
Côté Sable:
Just a stone's throw from the beach, Côté Sable seamlessly blends contemporary luxury with Cap Ferret's natural beauty. Its modern design, bright rooms, and wellness center make this hotel a sanctuary for relaxation. The innovative and delightful gastronomy emphasizes local produce. Opting for Côté Sable guarantees a premium experience in a laid-back setting.
L'Hôtel de la Plage Chez Magne:
Overlooking the sea, L'Hôtel de la Plage provides its guests with breathtaking views. The ambiance is modern and refined, with a touch of maritime freshness. The spacious rooms are fully equipped for comfort. The dining is top-notch, featuring a diverse menu combining local traditions with global flavors. Staying at L'Hôtel de la Plage guarantees waking up to ocean views and unforgettable moments.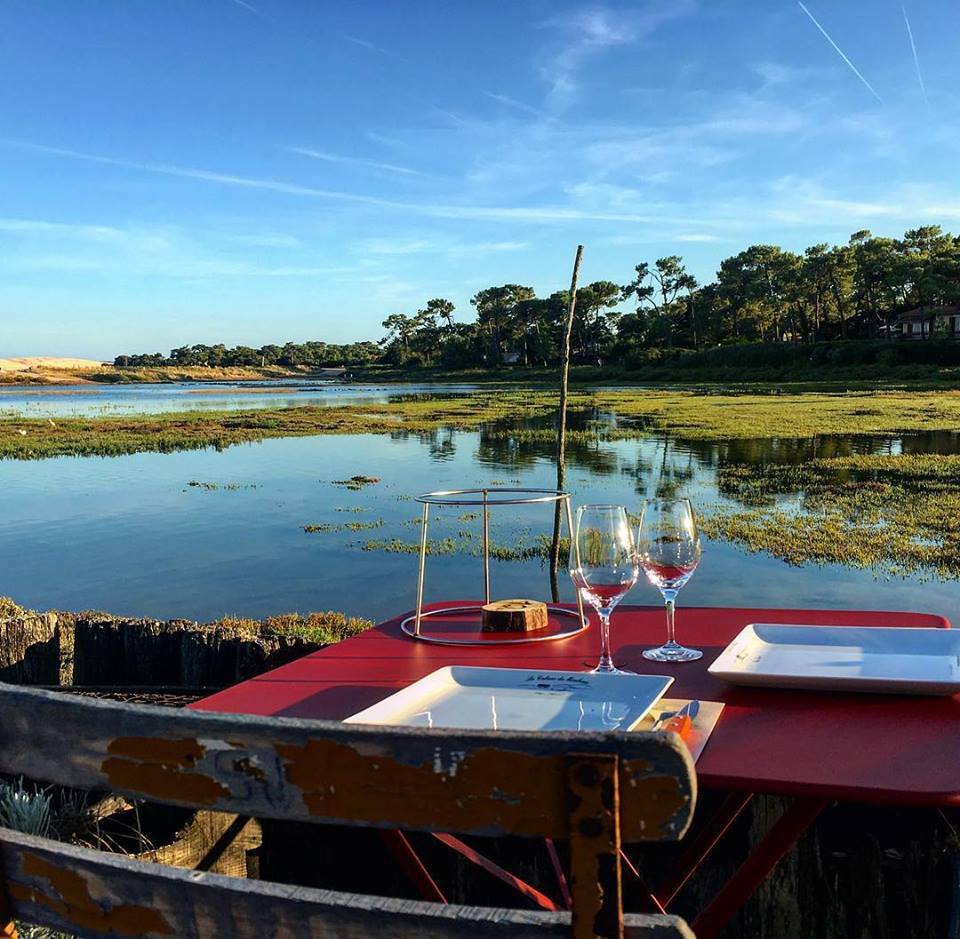 Where to Eat – Must-Try Restaurants in Cap Ferret
Chez Hortense:
A staple of Cap Ferret, Chez Hortense is renowned for its seafood, especially its oyster platters and mussel dishes. Located at the peninsula's tip with a stunning view of the Arcachon Bay, the restaurant offers a relaxed, quintessential "ferret-capienne" vibe. Dining at Hortense is to truly savor the essence of Cap Ferret.
La Cabane du Mimbeau
Tucked under the pines with a panoramic bay view, this restaurant promises a picturesque dining experience. The atmosphere is warm, and the hospitality feels like family. The menu, emphasizing seafood, is all about freshness. Dining at La Cabane du Mimbeau immerses you in Cap Ferret's oyster-farming world.
L'Esquinade
Nestled in the heart of the forest, L'Esquinade provides an intimate setting, featuring rustic wooden terraces. The restaurant is particularly famous for its grilled fish and local dishes. A meal here ensures a deep dive into Cap Ferret's culinary culture, set against a unique natural backdrop.
Le Pinasse Café
Elegant and trendy, Le Pinasse Café delivers refined dishes made from local ingredients. Situated by the water, the restaurant radiates chic without being pretentious. Besides the delicate cuisine, a primary attraction is the option to arrive by boat, adding a touch of adventure to your dining experience.
Each restaurant embodies a facet of Cap Ferret, be it through its ambiance, location, or cuisine. They represent the richness and diversity of this sought-after destination, where gastronomy holds a central place in every traveler's experience.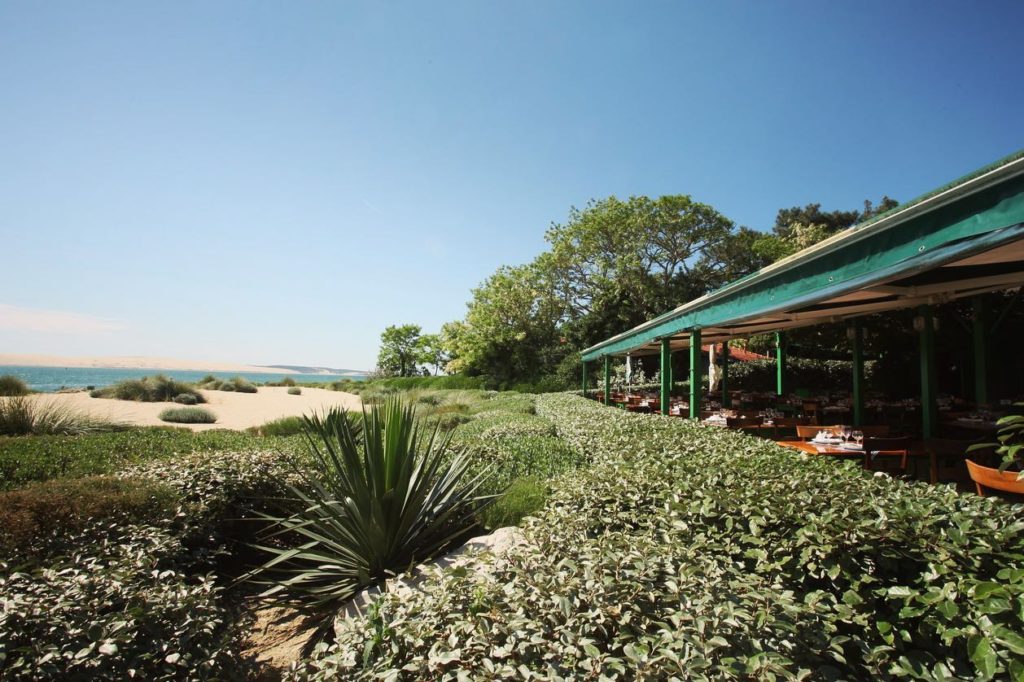 Things to Do in Cap Ferret
Walk at La Pointe:
La Pointe is where the Arcachon Bay meets the Atlantic Ocean. A walk here provides unparalleled panoramic views, letting you feel the raw power of nature. It offers a chance to witness the contrasting calm of the bay against the vigor of the ocean—a truly emblematic experience of Cap Ferret.
Oyster Tasting at an Oyster Hut
Cap Ferret is famous for its oyster industry. Visiting one of these traditional huts, chatting with oyster farmers, and tasting freshly harvested oysters accompanied by white wine is an authentic experience. It's an opportunity to understand the culinary and cultural heritage of the region.
Pinasse Tour on the Bay
A pinasse is a traditional boat of the Arcachon Bay. Taking a ride on this wooden vessel lets you see the bay from a unique perspective, sailing between various islands and sandbanks while delving into Cap Ferret's maritime history.
Explore the Prés Salés Nature Reserve
Located east of Cap Ferret, this reserve is a unique salt marsh ecosystem. A walk here allows you to encounter its rich biodiversity, including various migratory birds. It's a serene break from the hustle and bustle and a dive into the location's natural beauty.
Bike Ride through Pine Forests
Cap Ferret is surrounded by lush pine forests, offering a refreshing respite on hot summer days. Renting a bike and venturing through the numerous trails is an excellent way to explore these landscapes, all while taking in the intoxicating scent of pines and listening to the gentle song of cicadas.
Each activity not only unveils Cap Ferret but also allows visitors to truly immerse themselves in the local ambiance and lifestyle, offering a both enriching and authentic Cap Ferret experience.