Bürgenstock Hotel & Alpine Spa, Burgenstock
April 24, 2023
Bürgenstock Hotel & Alpine Spa greets you with a warm "Grüezi" against the stunning backdrop of Lake Lucerne's shimmering, deep-blue waves.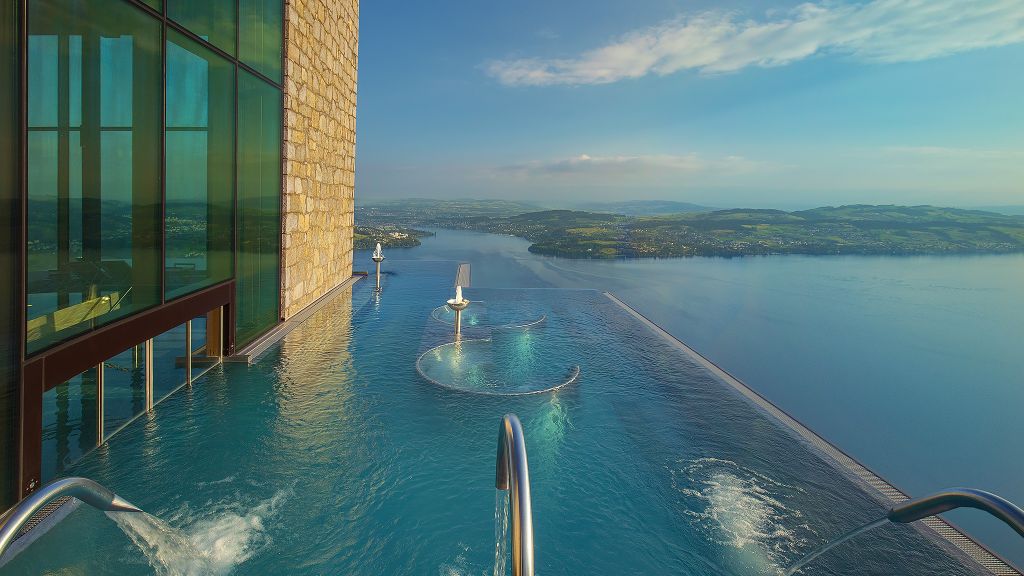 The Bürgenstock Hotel & Alpine Spa is a quiet hideaway that bridges the past and the modern. Since the first Bürgenstock Resort opened in 1873, this stunning lake-and-mountain location has enchanted guests for well over a century. The resort currently consists of four hotels, 67 condominiums, an alpine spa, and 12 restaurants and bars. The newly constructed Bürgenstock Hotel & Alpine Spa is the resort's most opulent location, perfectly merging historic Swiss charm with contemporary elegance.
Modern décor and exquisite materials reign supreme inside the 102 rooms and suites. The carefully placed bath nooks are meant for total relaxation, with sweeping views of Lake Lucerne and the Swiss countryside on full show. Cozy double-sided fireplaces warm up these modern apartments.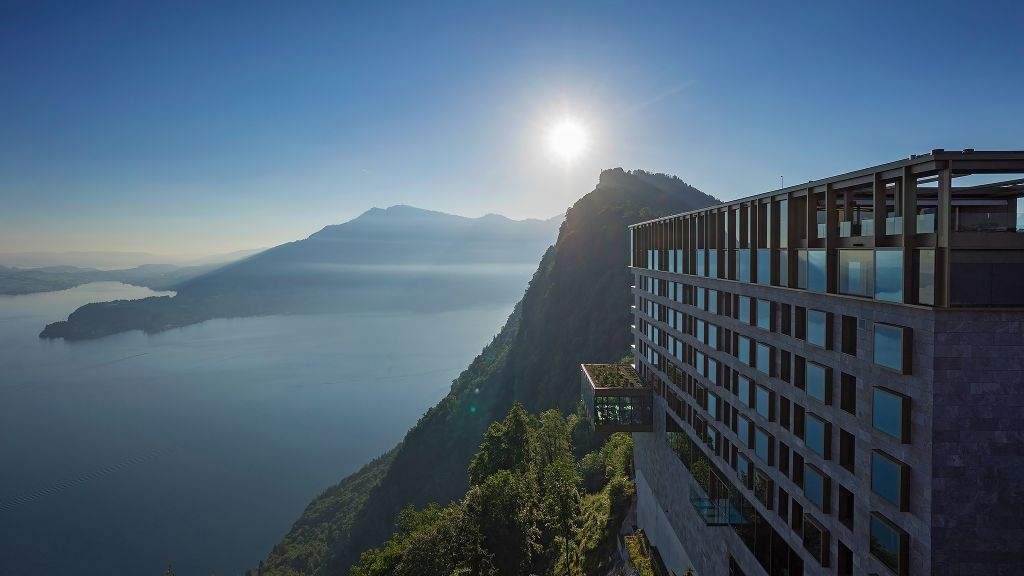 The spacious alpine spa transports you to a world of pure joy. The 7,000 square meters of indoor rooms provide an astonishing selection of premium spa services, ranging from steam baths to panorama and fragrance saunas. The 35°C infinity-edge pool, where the barrier between water and sky appears to melt away, is one of the most magnificent sights.
There are several options for adventure elsewhere. Relax with a round of golf, enjoy horseback riding, swim in the lake, or simply explore the neighboring hiking and biking trails.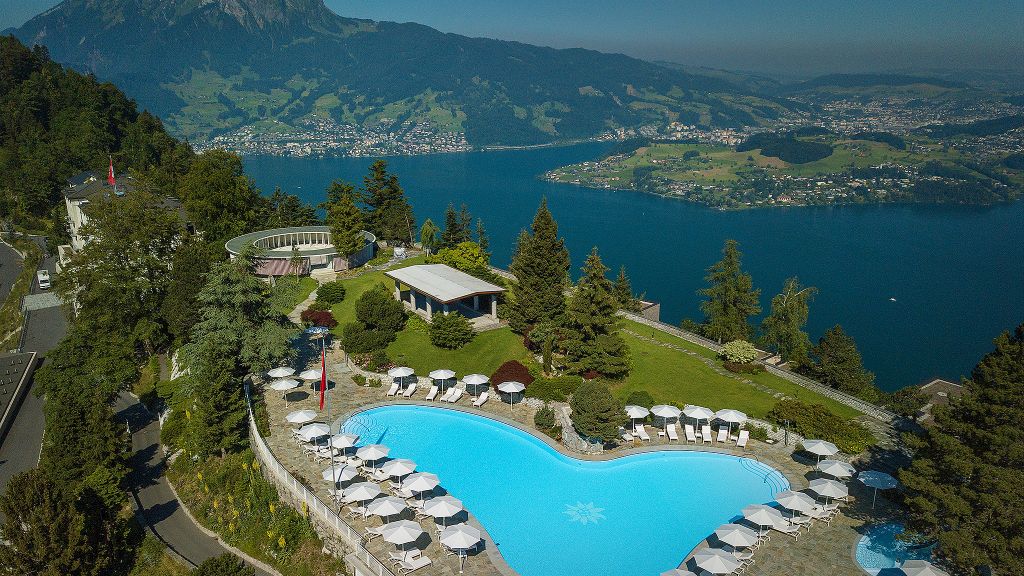 With its picturesque views of the Swiss Alps, the lake offers visitors an opportunity to experience nature at its best. The clear blue waters of the lake and the surrounding mountains provide a perfect backdrop for various water sports activities like swimming, boating, and fishing. Tourists can also enjoy scenic boat tours, which take them around the lake, stopping at various charming towns and villages along the way. The lake's beauty is further enhanced by the snow-capped peaks of Mount Pilatus and Mount Rigi, which offer breathtaking views of the surrounding landscape.
Lake Lucerne is a place of outstanding natural beauty that has something to offer everyone. The lake is surrounded by lush forests, alpine meadows, and towering mountains, providing the perfect escape from the hustle and bustle of city life. The region is also known for its picturesque towns and villages that offer visitors a glimpse into Swiss culture and history. Visitors can explore the charming town of Lucerne, which is home to many museums, art galleries, and historic landmarks, such as the Chapel Bridge and the Lion Monument. With so much to see and do, Lake Lucerne is a must-visit destination.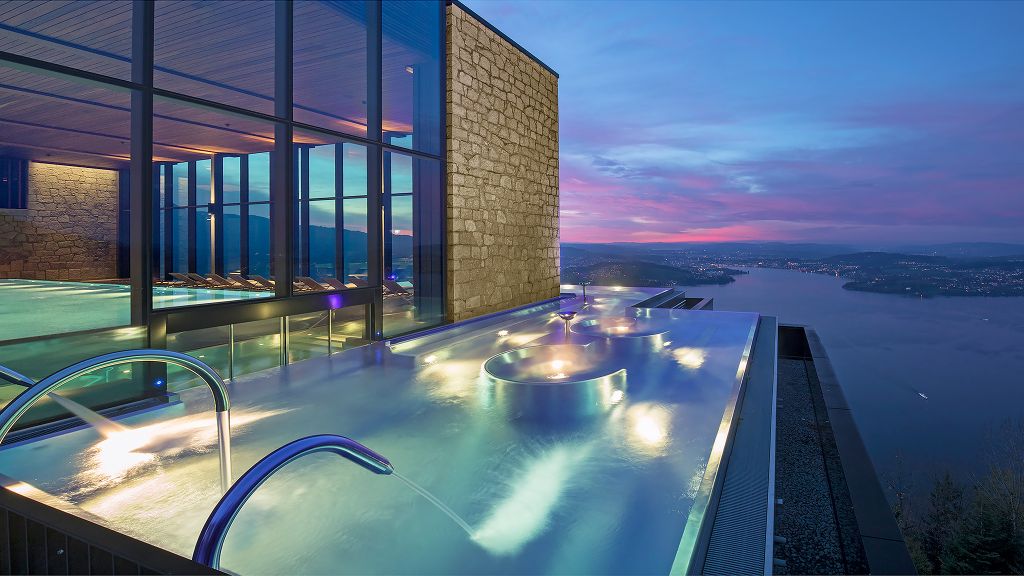 –
Our blog is an independant selection of the best hotels in the world.