A weekend in Dublin
October 18, 2023
Dive into a Dublin weekend! Explore historic gems, savor Irish delicacies, and dance to lively tunes—all within walking distance. #DublinDiaries
Dublin, the vibrant capital of Ireland, seamlessly blends centuries-old traditions with a pulsating contemporary spirit. As a food lover's paradise, the city boasts a gastronomic scene ranging from traditional Irish fare to avant-garde culinary creations. Night owls will revel in Dublin's electrifying nightlife, with its plethora of pubs, live music venues, and dance clubs echoing with tales and tunes of old and new. Best of all, the city's compact design means its myriad of attractions, eateries, and entertainment hubs are all conveniently accessible on foot, allowing visitors to effortlessly immerse themselves in the heart and soul of this dynamic destination.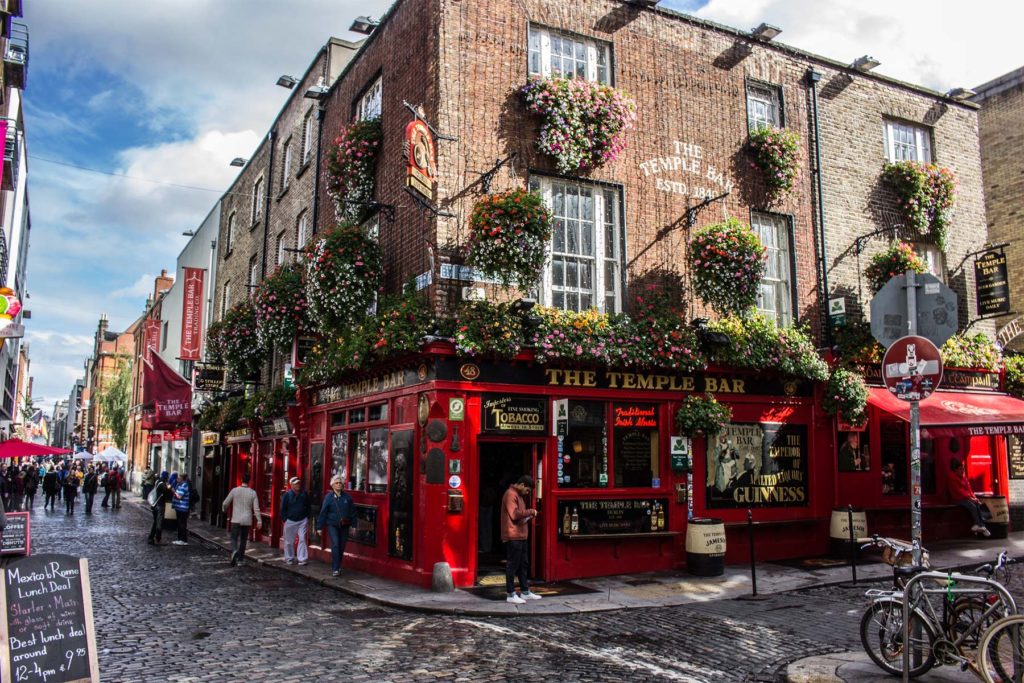 Sleeping in Dublin
Here is a selection of the best hotels in Dublin.
The Merrion Hotel
Situated on Upper Merrion Street, The Merrion Hotel is an exquisite blend of Georgian elegance and contemporary luxury. Built from four restored Georgian townhouses, its rooms and suites exude historical charm with modern amenities. The hotel boasts lush gardens, making it an urban oasis in the heart of Dublin. Within walking distance is the National Gallery of Ireland and Merrion Square, offering guests both culture and green space. Guests should not miss the hotel's Cellar Restaurant or its world-class Tethra Spa. Choosing The Merrion ensures a sophisticated stay surrounded by Dublin's rich history and art.
The Marker
Rising in modern splendor in the Docklands, The Marker is a distinctive architectural gem with its geometric façade and luxurious interiors. Located on Grand Canal Square, it's the epitome of urban chic. The rooftop bar offers panoramic views of Dublin, perfect for sunset cocktails. Its proximity to the Bord Gáis Energy Theatre makes it an ideal stay for theater enthusiasts. Guests will also appreciate the hotel's spa and wellness offerings. The Marker is for those seeking a blend of design, luxury, and the contemporary Dublin experience.
The Morrison Dublin
Overlooking the River Liffey, The Morrison Dublin offers a harmonious blend of traditional and contemporary. Located on Ormond Quay Lower, its ambiance is characterized by a cool, clean aesthetic with a rock 'n' roll twist, celebrating Ireland's rich musical heritage. Ha'penny Bridge is just a short walk away, and Temple Bar's bustling nightlife and cultural spots are easily accessible. With its riverside location, unique design, and proximity to Dublin's musical and cultural hubs, The Morrison offers a stay pulsing with the city's energy.
The Shelbourne
An iconic institution, The Shelbourne graces St. Stephen's Green with its timeless elegance. Established in 1824, this hotel has witnessed many of Dublin's historical moments and hosted countless luminaries. The ambiance is one of old-world charm, enhanced by opulent interiors and impeccable service. Its location is ideal, with Grafton Street's shopping district and the lush St. Stephen's Green park just steps away. The hotel's Horseshoe Bar is an institution in itself, perfect for an evening of Irish ambiance. For those seeking a stay steeped in history, luxury, and a central location, The Shelbourne is unmatched.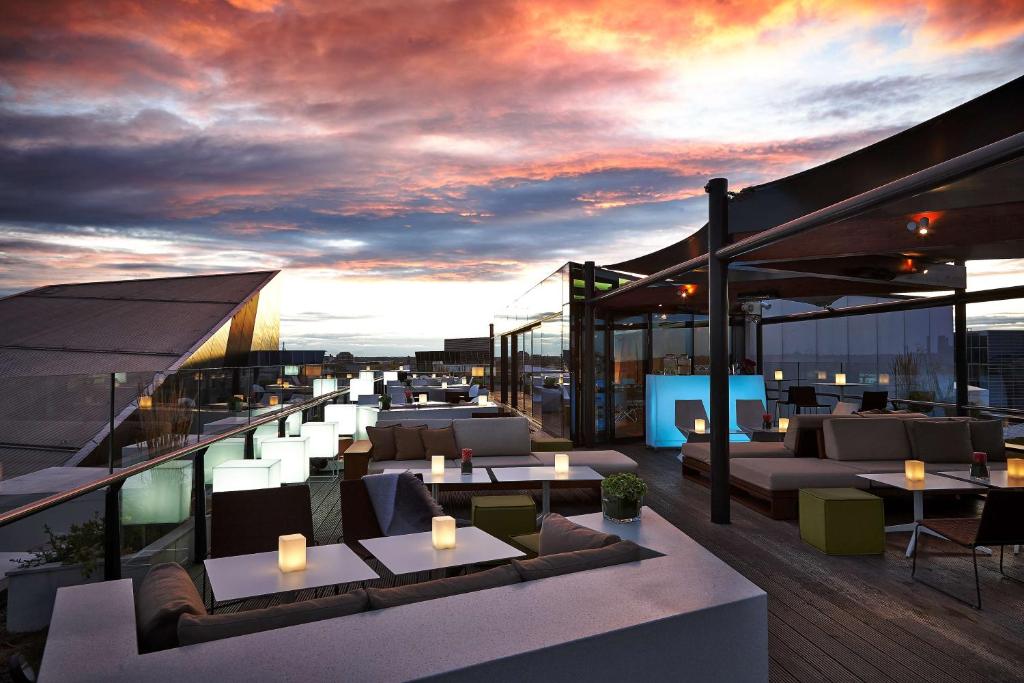 Eating in Dublin
Here is a selection of restaurants you should try to get an overview of the Dublin gastronomic scene:
Chapter One
Located in the heart of Dublin's city center on Parnell Square, Chapter One is a beacon of modern Irish cuisine. Awarded a Michelin star, the restaurant boasts an atmosphere of understated elegance. Beyond the exquisite dishes, it's the warmth of their Irish hospitality that stands out. One of the must-try dishes is their tasting menu, which gives diners an all-encompassing journey through the chef's innovative takes on Irish classics. A visit to Chapter One promises a gastronomic experience that blends Irish tradition with contemporary flair, making it a top choice for those looking to indulge in fine dining in Dublin.
The Woollen Mills
For over a century, The Woollen Mills stood as a textile factory. Today, it's a charming restaurant near the Ha'penny Bridge, preserving Dublin's history while offering delightful Irish dishes. With a rustic and relaxed ambiance, this eatery serves hearty food sourced from the Liffey and Dublin mountains. The chicken and leek pie is an absolute delight and embodies the restaurant's commitment to traditional Irish comfort food. A meal here promises both a culinary and historic experience.
Gallagher's Boxty House
Situated in the vibrant Temple Bar district, Gallagher's Boxty House is a celebration of the traditional Irish potato pancake – the Boxty. It merges old Dublin charm with modern twists on Irish classics. The restaurant is cozy with a touch of rustic authenticity, and for first-timers, the Boxty dishes are a must-try, especially the Boxty dumplings. Experience a piece of Irish culinary history with a contemporary edge at Gallagher's.
Forest Avenue
Nestled in Dublin's Georgian neighborhood, Forest Avenue is a contemporary and stylish dining space. Known for its seasonal tasting menus, the restaurant shines with its farm-to-table approach. The ambiance is chic yet welcoming, and if there's one dish that stands out, it's their locally sourced fish courses. A visit to Forest Avenue is a dive into modern Irish gastronomy, showcasing the fresh produce and creativity of Dublin's culinary scene.
Bunsen
Bunsen, located in several spots around Dublin, is the go-to place for burger aficionados. With a minimalist menu that speaks to its specialization, Bunsen is all about delivering the perfect burger. The ambiance is casual and bustling, reflecting its no-fuss, straightforward approach to food. If there's one thing to order, it's their classic cheeseburger. Simple, juicy, and utterly satisfying, it's a testament to the beauty of mastering the basics.
The Old Storehouse
A stone's throw away from the cobbled streets of Temple Bar, The Old Storehouse is a traditional Irish pub and restaurant. With live music, dark wood interiors, and a cozy ambiance, it offers visitors a genuine Irish experience. Their traditional Irish stew is a dish not to be missed, tender meat simmered with vegetables in a rich broth. Whether you're after hearty food, a pint, or the warmth of Irish tunes, The Old Storehouse delivers it all.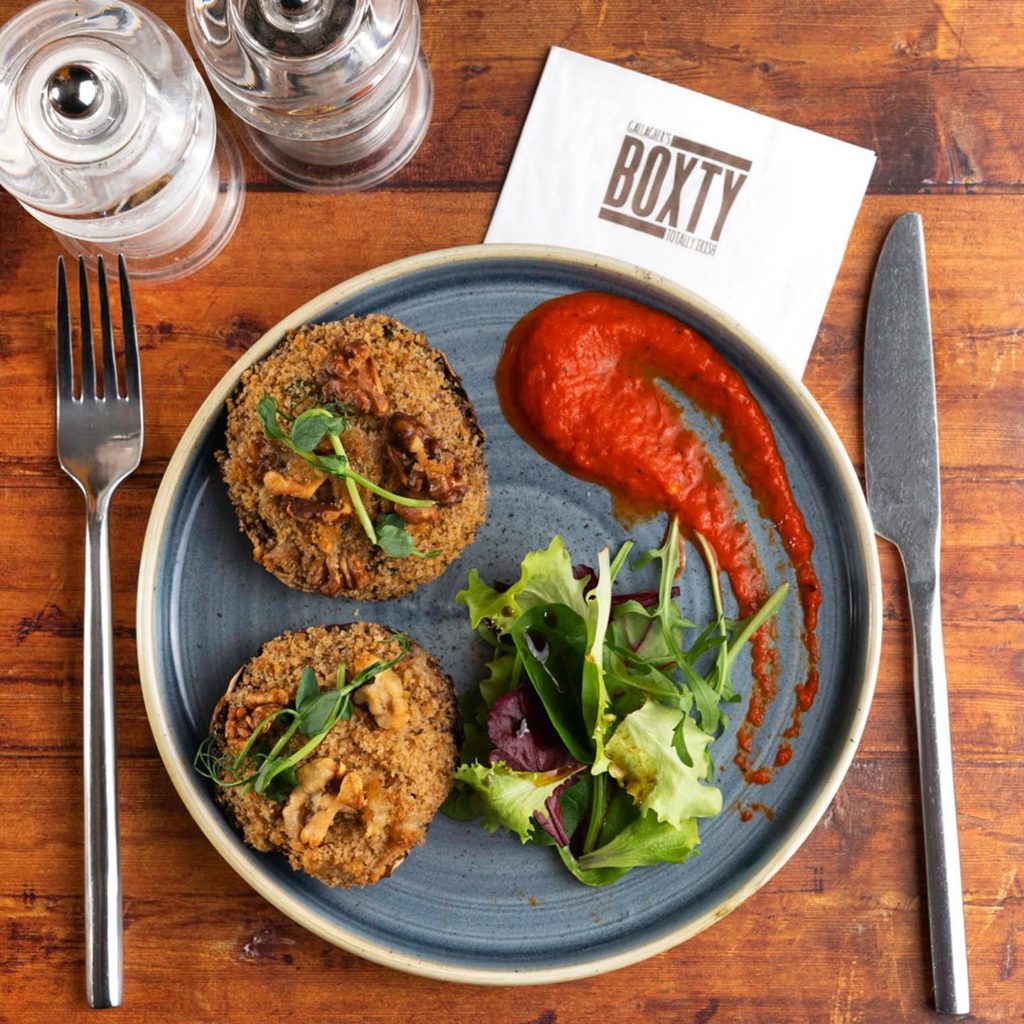 Things to do in Dublin
Here is a selection of 5 activities and visits you should do when in Dublin
Book of Kells at Trinity College
Situated in the heart of Dublin, the Book of Kells exhibition at Trinity College is a must-visit for anyone interested in history, art, and culture. Housed within the Old Library, the Book of Kells is a 9th-century masterpiece and one of the world's oldest books. Its intricate illustrations and ancient texts provide a fascinating insight into Ireland's early Christian heritage. From the city center, Trinity College is easily accessible on foot, with the main entrance directly off College Green. Exploring the historic campus after viewing the Book of Kells, especially the Long Room, is highly recommended.
Guinness Storehouse
Dublin wouldn't be complete without a visit to the home of its iconic stout. Located at St. James's Gate, the Guinness Storehouse offers a multi-level experience detailing the history and brewing process of this world-famous beer. The Gravity Bar at the top provides panoramic views of the city, complemented by a complimentary pint. From the city center, you can easily reach the Guinness Storehouse by taking a short 20-minute walk from the Temple Bar area or by hopping on any of the frequent buses heading west from College Green.
Jameson Distillery Bow St.
Dive deep into Ireland's whiskey heritage at Jameson Distillery on Bow St. This is where the world-renowned Jameson Irish Whiskey was distilled until 1971. The guided tours give an immersive experience into the whiskey-making process, topped off with a comparative tasting. Situated in Smithfield, it's a brief 20-minute walk from the central O'Connell Street or a quick tram ride on the Luas Red Line to the Smithfield stop.
Dublin Castle
As the historical heart of the city, Dublin Castle has witnessed over 800 years of Dublin's evolution. Its grounds encompass medieval towers, ornate state apartments, and vibrant gardens. A visit provides a comprehensive look at Ireland's complex history. It's located just south of the River Liffey and is a mere 10-minute walk from Temple Bar, making it easily accessible from the city center.
St. Stephen's Green
This picturesque park is a haven of tranquility amidst the city's hustle. Perfect for a leisurely stroll, the park is dotted with statues, fountains, and a beautiful lake. It's also a window into Dublin's history, with several monuments commemorating historic events. Located at the top of Grafton Street, Dublin's main shopping thoroughfare, the park is central and a brief 10-15 minute walk from the River Liffey.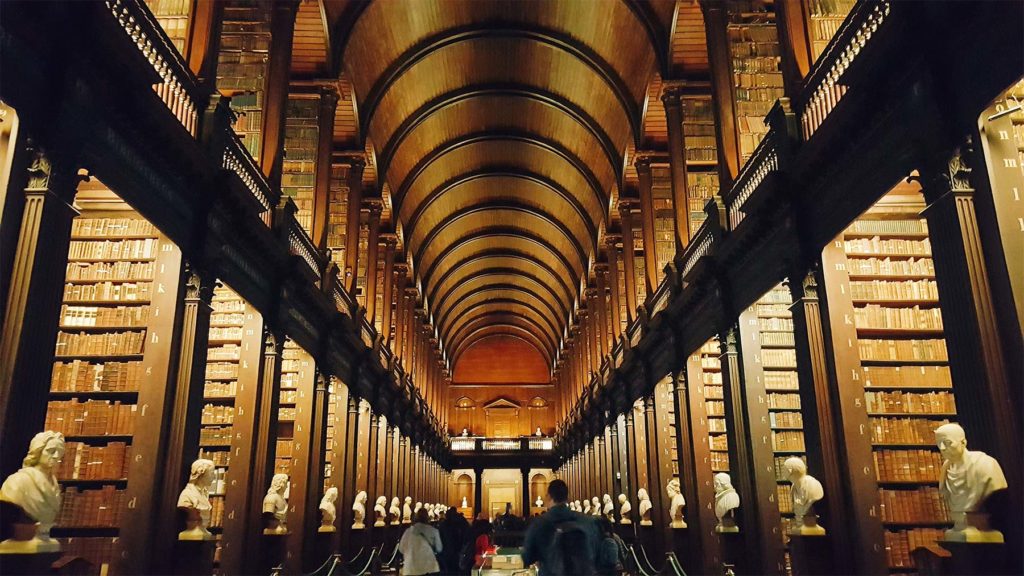 Dublin is a city rich in history, culture, and flavors, and these activities offer a well-rounded taste of its essence.
Our blog showcases the best hotels in the world.