The Lodge On Loch Lomond Hotel, Scotland
June 30, 2023
The Lodge On Loch Lomond Hotel is a unique and exceptional destination located on the waterfront of Luss, Scotland. The hotel boasts magnificent panoramic views of one of Scotland's most famous natural landmarks, Loch Lomond, as well as the equally fascinating surrounding landscape.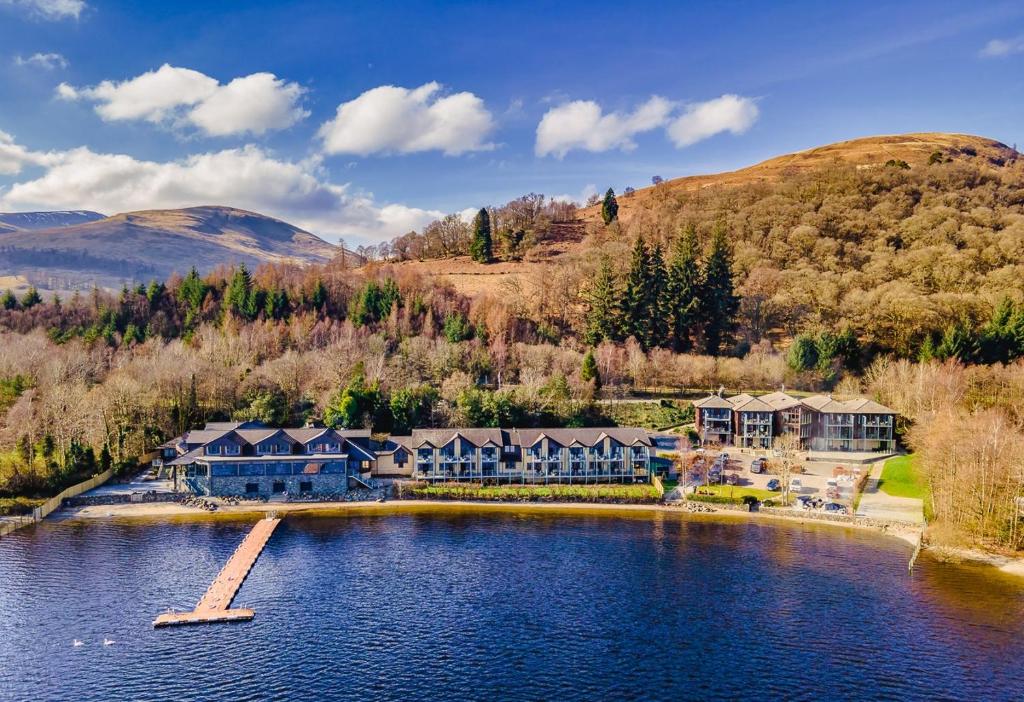 The hotel has a 4-star rating and offers elegant, comfortable rooms, each equipped with air conditioning, flat-screen TV, minibar and en suite bathroom. Suites also feature a separate living room and stunning lake views.
The hotel's cuisine is exceptional, with two restaurants to choose from: Colquhoun's Restaurant, serving traditional Scottish dishes, as well as a wide variety of wines and spirits, and The Terrace Bar & Restaurant, offering contemporary, light cuisine ideal for health-conscious travelers.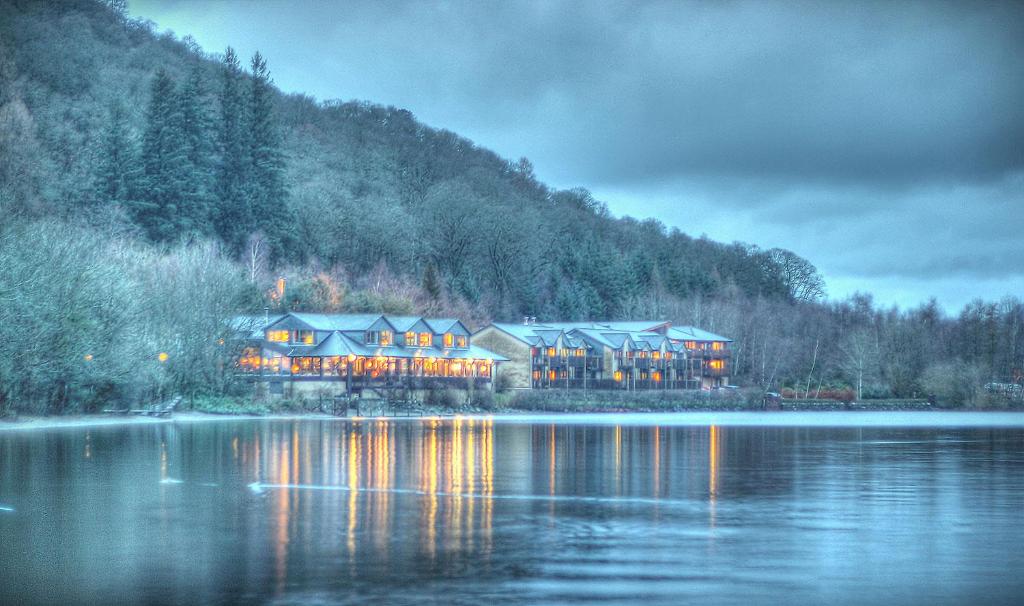 Guests can also enjoy a variety of on-site activities, including fishing, canoeing, hiking and water sports. The hotel also features a beauty salon and fitness center, as well as extensive facilities for events and business meetings.
The hotel's location is another major asset, being situated in Loch Lomond and The Trossachs National Park, where visitors can explore breathtaking scenery, as well as numerous historical and cultural sites.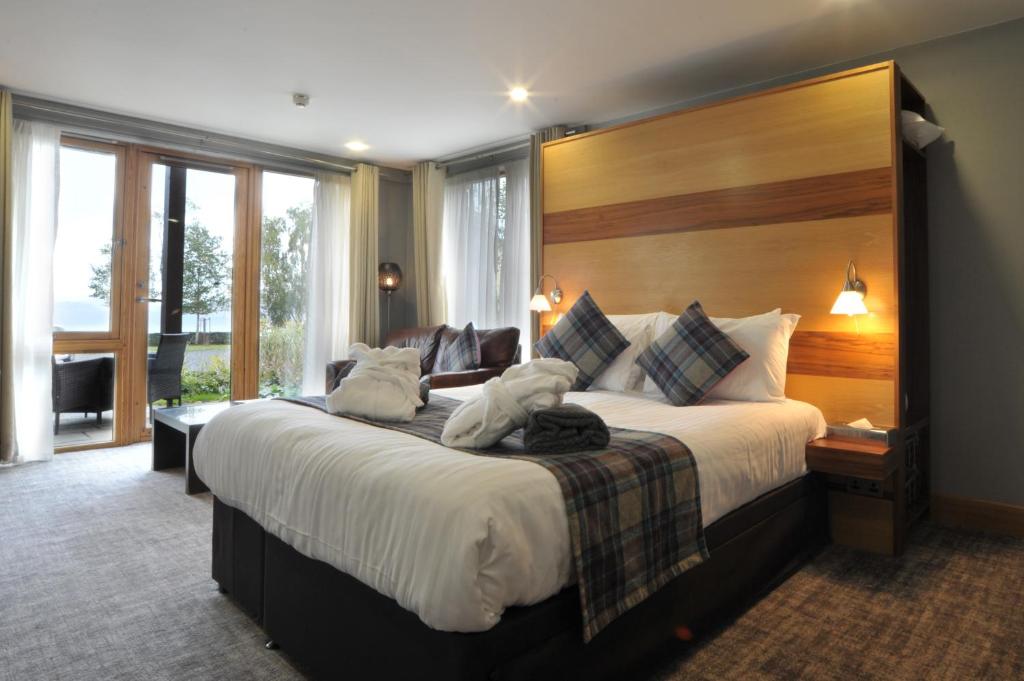 The Lodge On Loch Lomond Hotel is the perfect choice for travelers seeking adventure, relaxation and comfort, as well as for lovers of traditional and contemporary Scottish cuisine. With its modern facilities, ideal location and breathtaking views of Loch Lomond, the hotel offers an unforgettable stay in Scotland.
Located in Scotland's Trossachs National Park, Loch Lomond is a true natural gem that charms visitors with its serene beauty and breathtaking scenery. As Britain's largest freshwater lake by area, Loch Lomond offers a range of outdoor activities, including boating, hiking and wildlife watching. The surrounding hills and mountains, notably Ben Lomond, offer spectacular panoramas of the lake, while charming villages such as Luss and Balmaha line its shores, offering a glimpse of tranquil lakeside living.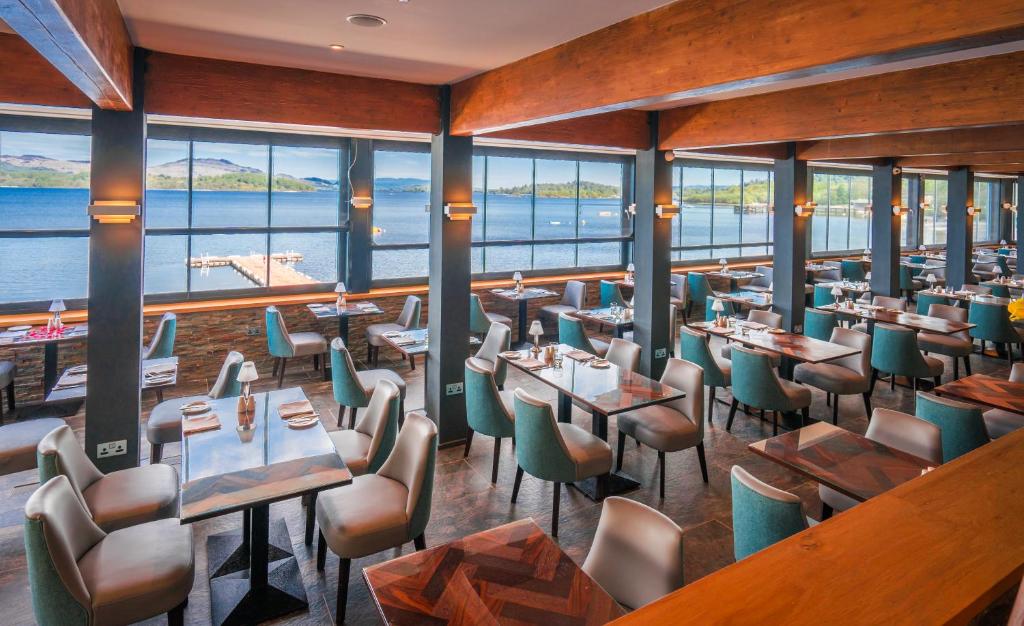 Scotland is a land of myth and legend, where dramatic landscapes, historic castles and rich culture capture the imagination of travelers. From the rugged mountains of the Highlands to the bustling streets of Edinburgh and Glasgow, Scotland offers impressive diversity. Whisky lovers will love touring Scotland's whisky route, with its many distilleries, while history buffs will be fascinated by historic castles and battlefields. Whether you choose to immerse yourself in the vibrant culture of Scotland's cities, hike majestic mountains or relax on the shores of picturesque lochs, Scotland is a destination that promises an unforgettable experience.
This site showcases the best hotels in the world.