Amanera, Dominican Republic
September 13, 2023
Welcome to Amanera, a haven of luxury nestled in the breathtaking Playa Grande, Dominican Republic. This exclusive resort offers an unparalleled experience where world-class amenities blend seamlessly with the stunning natural surroundings. Get ready to embark on an unforgettable journey of relaxation, indulgence, and awe-inspiring beauty.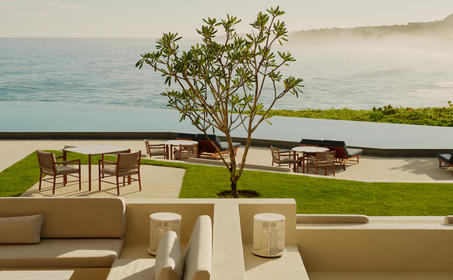 Located above the celebrated golden sands of Playa Grande, Amanera provides guests with unrivaled access to water sports and back-to-nature experiences. Infused with a sense of tranquility, this resort offers a truly immersive escape for those seeking a harmonious balance between luxury and nature. Nestled along the shimmering northern coast of the Dominican Republic, Playa Grande is a captivating slice of paradise that beckons travelers with its pristine beaches, lush landscapes, and an undeniable sense of tranquility. This coastal gem, often touted as the "Crown Jewel of the Dominican Republic," offers a remarkable escape where relaxation, adventure, and natural beauty converge harmoniously.
As you step foot into Amanera, you'll be captivated by the resort's elegant design and architecture, which harmoniously blends with its surroundings. The 25 casitas, designed by golf legend and architect Robert Trent Jones Jr., are strategically located alongside the fairways of Playa Grande Golf Course. Each casita offers a private sanctuary, providing breathtaking views of the Caribbean Sea or the lush golf course.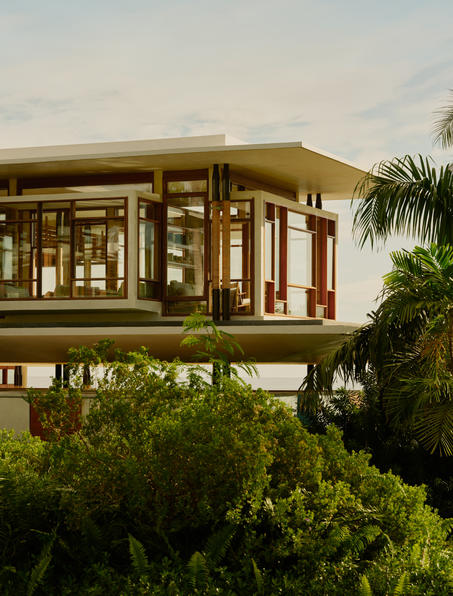 Indulge in the myriad of facilities available at Amanera. Unwind at the Beach Club, soak up the sun on Playa Grande beach, or rejuvenate your senses at the Aman Spa. Immerse yourself in the world of wellness with a range of treatments inspired by local traditions and using natural ingredients. The spa's serene setting, combined with skilled therapists, promises a truly transformative experience.
Dining at Amanera is a culinary journey that celebrates the vibrant flavors of the Dominican Republic. The resort's restaurant offers a tantalizing array of dishes crafted from locally sourced ingredients, elevating traditional flavors and presenting them in innovative ways. Whether you choose to dine indoors or al fresco, each meal will be a feast for the senses.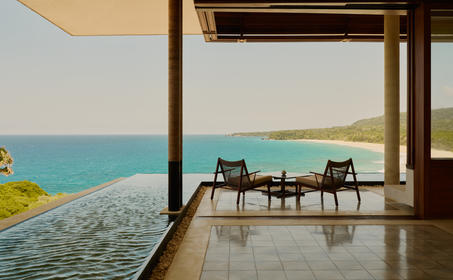 Beyond the resort grounds, Playa Grande offers a wealth of activities and attractions. Explore the surrounding 2,000 acres of leafy grounds, perfect for nature walks or invigorating hikes. Engage in thrilling watersports or test your skills on the tennis courts. For cigar enthusiasts, the resort boasts a dedicated cigar lounge where you can savor the finest cigars in a relaxed setting. Playa Grande is renowned for its stunning beaches, and its namesake, Playa Grande Beach, is a true highlight. This crescent-shaped expanse of golden sand is lapped by the crystal-clear waters of the Atlantic Ocean, making it an ideal spot for swimming, sunbathing, and water sports. Nearby, the renowned Playa Grande Golf Course, designed by Robert Trent Jones Sr., offers golf enthusiasts a world-class experience amidst a backdrop of dramatic cliffs and ocean views. For nature lovers, the Cabrera National Park, located nearby, showcases diverse ecosystems, including lush forests, caves, and a variety of flora and fauna.
When it comes to special events, Amanera knows how to create magical moments. Whether you're planning an intimate celebration or a grand event, the resort's dedicated team will ensure every detail is taken care of. From beachfront weddings to exclusive parties, Amanera will make your dream event a reality.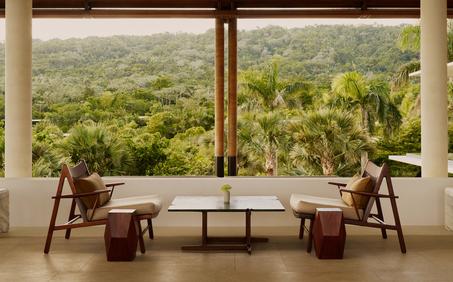 As you immerse yourself in the luxurious ambiance of Amanera, don't forget to explore the rich Dominican culture and natural wonders that surround you. Discover the nearby attractions such as Cabo Frances Viejo, Laguna Gri-Gri, and El Saltadero waterfall. Engage with the local community and learn about their traditions through curated cultural experiences.
Amanera invites you to experience a world where luxury meets natural beauty. Prepare to be enchanted by the stunning views, unparalleled service, and exquisite attention to detail. Whether you seek relaxation, adventure, or cultural exploration, Amanera will create an unforgettable experience that will stay with you long after you leave.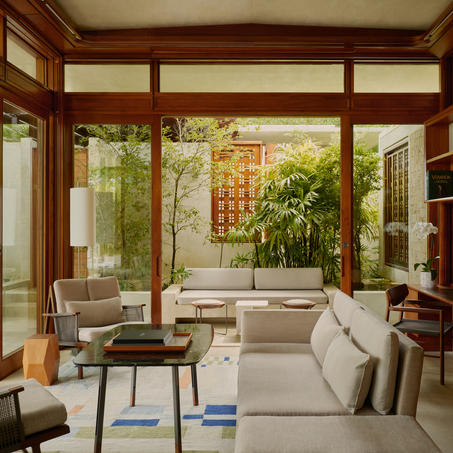 Beyond the beaches and luxury resorts, Playa Grande offers a chance to immerse yourself in Dominican culture. Explore nearby villages to discover local crafts, savor traditional dishes like mofongo and sancocho, and engage with friendly locals eager to share their island's rich heritage. The annual Dominican Carnival, celebrated across the country, is a vibrant spectacle of music, dance, and colorful costumes that showcases the island's exuberant spirit.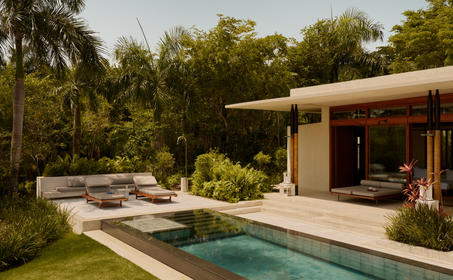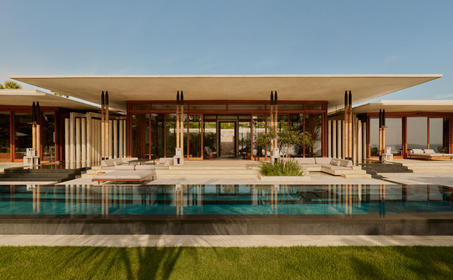 Our site showcases the best hotels in the world.