Hotel Christopher Saint Barth, Gustavia
May 31, 2023
Welcome to the Hotel Christopher Saint Barth, a luxury hotel that sits on a hilltop overlooking the stunning Caribbean Sea. Located in Gustavia, the capital city of Saint Barthélemy, this hotel offers an incredible experience for travelers seeking an upscale and unforgettable vacation. The Hotel Christopher Saint Barth boasts 42 rooms and suites, each designed with chic and modern decor that incorporates natural elements such as wood and stone. The rooms also feature private terraces or balconies, offering breathtaking views of the sea or the lush surrounding gardens.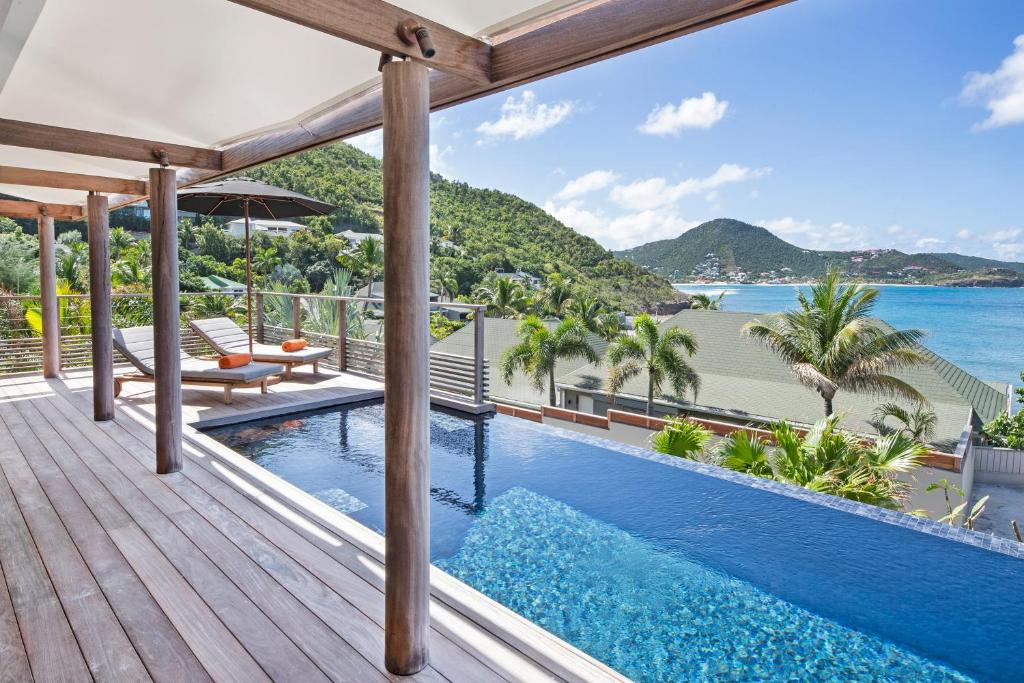 The hotel's restaurant, Christo, serves up delicious French cuisine made with fresh, locally-sourced ingredients. Guests can enjoy their meal while taking in the panoramic views of the sea, making for a truly elevated dining experience. One of the highlights of the Hotel Christopher Saint Barth is its beautiful infinity pool, which seems to blend seamlessly into the surrounding sea. Lounge chairs are placed around the pool, allowing guests to soak up the sun in total relaxation while enjoying a refreshing cocktail from the hotel's pool bar.
For those looking for a bit of pampering, the hotel's spa offers a range of treatments inspired by traditional Asian techniques. From massages to facials to body scrubs, guests can indulge in a luxurious spa experience that leaves them feeling rejuvenated and refreshed. Overall, the Hotel Christopher Saint Barth is a luxurious and inviting hotel that offers an exceptional experience for travelers visiting Saint Barthélemy. With its stunning location, elegant accommodations, and range of amenities, it is the perfect place to unwind and enjoy a truly memorable vacation.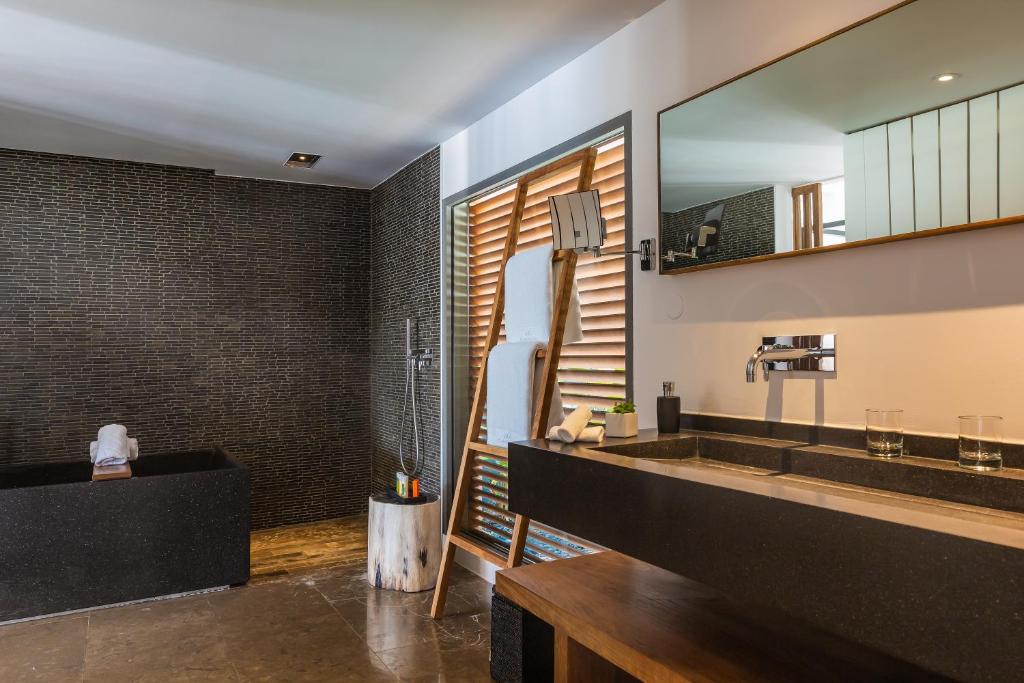 Gustavia, the capital of Saint Barthelemy, is a picturesque and enchanting destination that attracts travelers seeking a luxurious and idyllic Caribbean getaway. Located in the French West Indies, Gustavia boasts pristine beaches with crystal-clear turquoise waters, stunning cliffs, and a charming harbor filled with yachts and sailboats. The town itself is a captivating blend of European elegance and Caribbean charm, with its colorful buildings, cobblestone streets, and an array of high-end boutiques and gourmet restaurants.
Saint Barthelemy, often referred to as St. Barts, is a Caribbean gem known for its unspoiled natural beauty and exclusivity. The island's white sandy beaches are world-renowned, offering visitors a chance to relax under swaying palm trees and swim in the warm Caribbean Sea. With its upscale resorts and private villas, St. Barts has become a favored destination for celebrities and the affluent, adding an air of glamour to its already breathtaking scenery.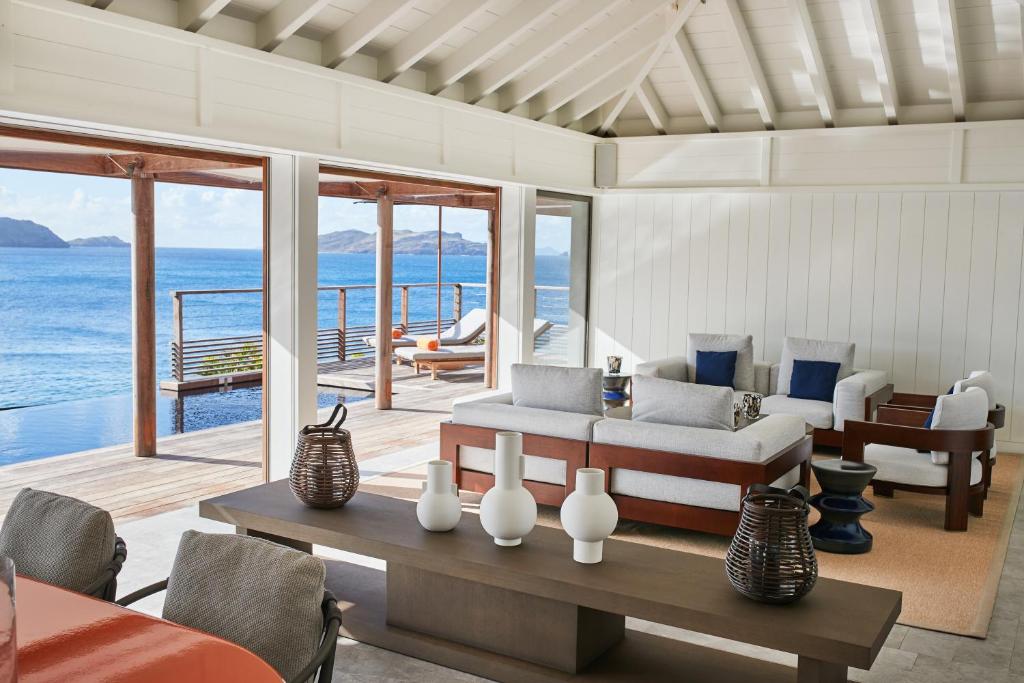 Beyond its natural allure, St. Barts also offers a range of activities to indulge in. From water sports such as snorkeling and sailing to exploring the island's hiking trails and vibrant coral reefs, there is something for every adventurer. Additionally, the island is home to a lively culinary scene, with a diverse array of restaurants serving exquisite French, Creole, and international cuisine. Whether one seeks relaxation on pristine beaches, indulgence in luxury accommodations and dining, or exploration of natural wonders, Gustavia and Saint Barthelemy provide an unforgettable and luxurious Caribbean experience.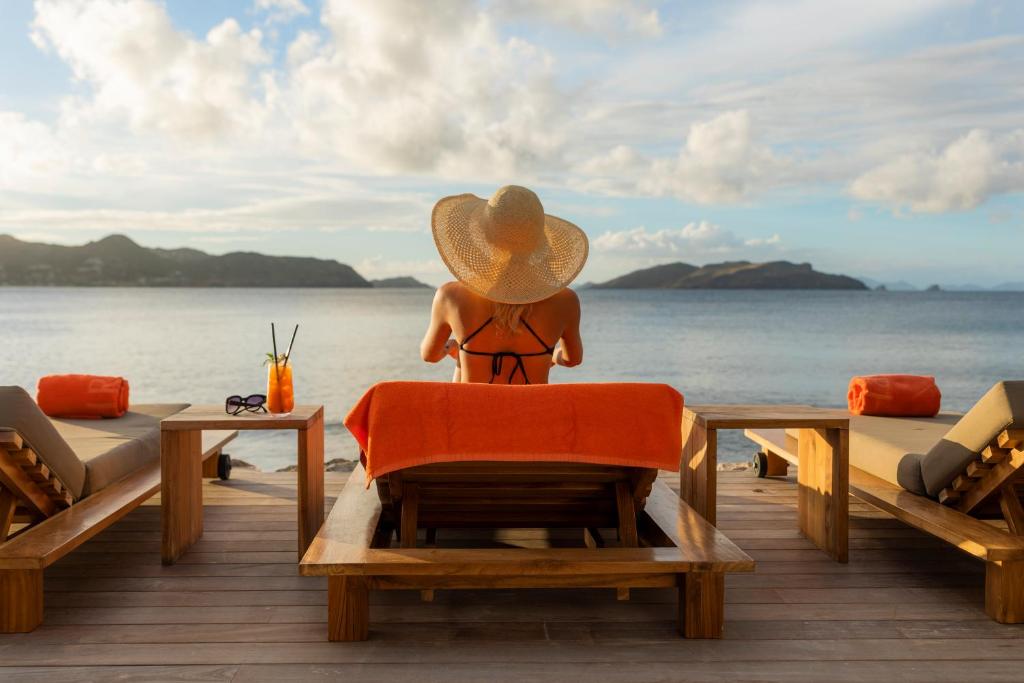 Check out our selection of the best hotels in the Caribbean.