Baghvan, Madhya Pradesh
November 15, 2023
Welcome to Baghvan, a spectacular wilderness lodge located on the edge of Pench National Park in India. Nestled amidst the breathtaking landscapes and wildlife-rich forests, this luxurious retreat offers an unparalleled experience that combines the beauty of nature with world-class amenities and exceptional hospitality.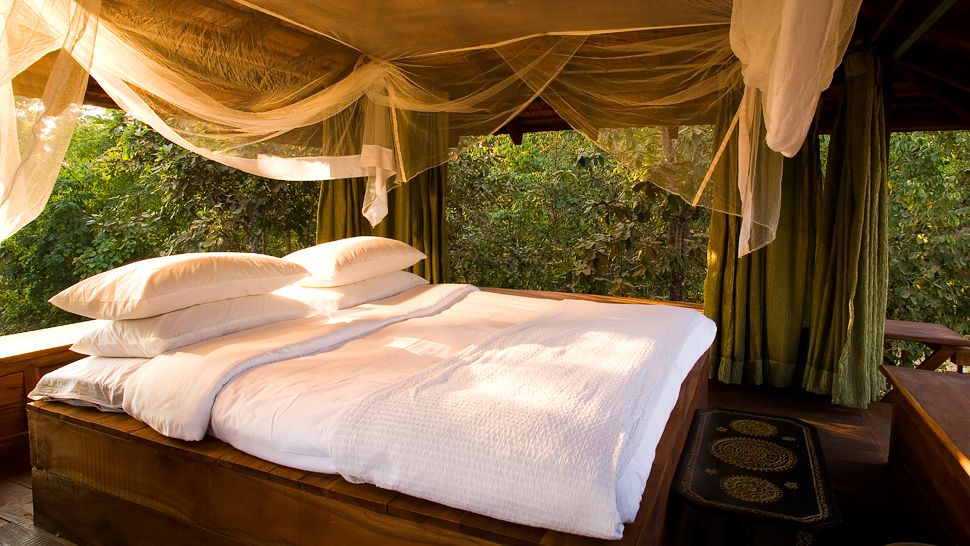 Baghvan: A Luxurious Retreat in the Heart of Pench National Park
When it comes to location, Baghvan is strategically situated just 100 kilometers away from Nagpur, making it easily accessible for travelers seeking an unforgettable jungle safari experience. As you arrive at the lodge, you'll be immersed in the serene surroundings of Pench National Park, known for its ravishing landscapes and abundant wildlife.
The design and architecture of Baghvan perfectly blend into the natural environment, creating a seamless harmony between luxury and nature. Drawing inspiration from the majestic Bengal Tiger, the lodge exudes a sense of elegance and tranquility. The spacious air-conditioned cottages and bungalows feature private shaded sit-outs, allowing you to immerse yourself in the beauty of the surroundings while enjoying all the modern amenities for a comfortable stay.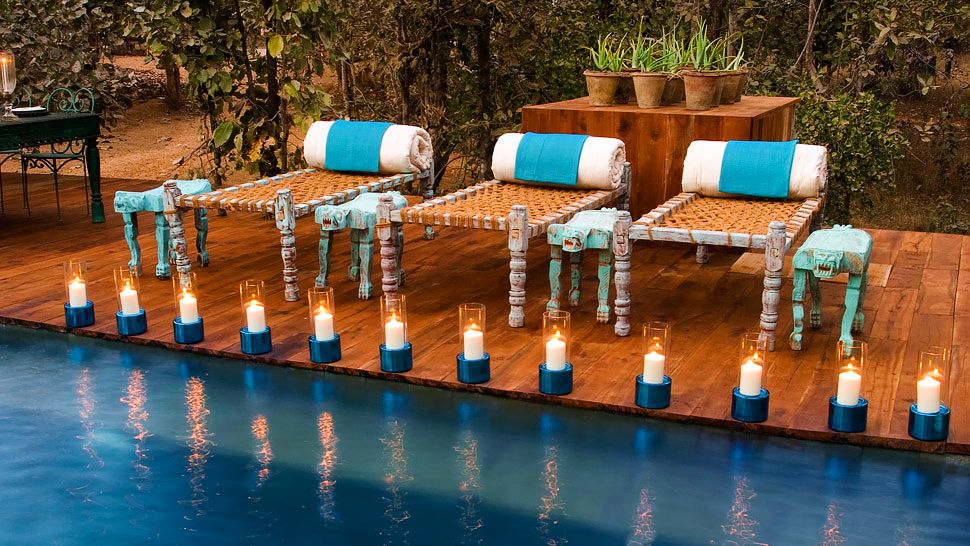 Baghvan takes pride in its commitment to providing exceptional guest facilities. The lodge boasts a relaxing outdoor sitting area and a pool, where you can unwind and soak up the peaceful ambiance. The dining options at Baghvan are nothing short of extraordinary, offering a culinary journey that showcases the flavors of India. Indulge in traditional Indian dishes, enjoy tea before an afternoon safari, and spend leisurely moments reading in the library.
For those seeking rejuvenation and relaxation, Baghvan offers spa treatments that nurture your body and soul. Experience blissful massages and pampering therapies that soothe your senses and revitalize your being. Let skilled therapists transport you to a state of total serenity, ensuring that every moment of your stay is truly unforgettable.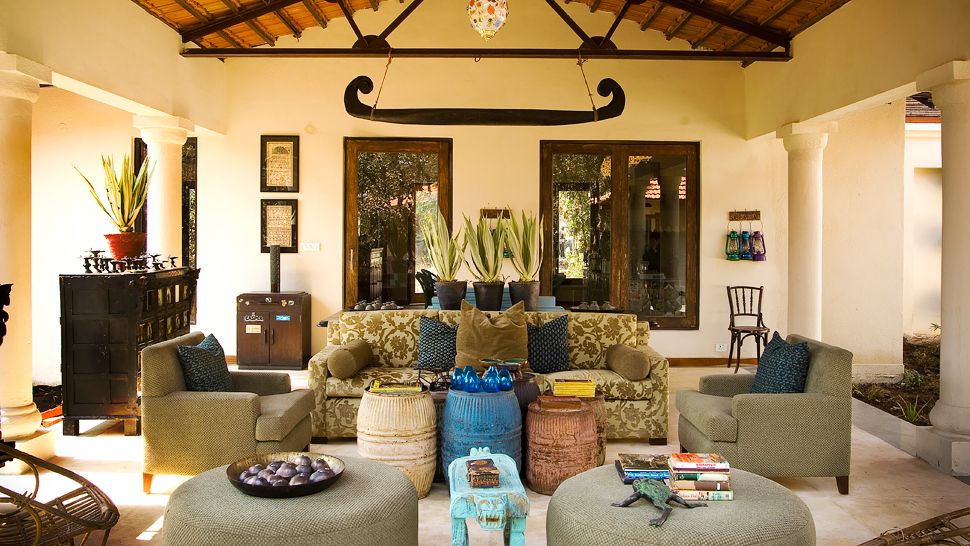 Beyond the luxurious confines of the lodge, Pench National Park beckons with its awe-inspiring beauty and rich biodiversity. Embark on thrilling safari drives to spot tigers, leopards, elephants, and a myriad of bird species. As you explore the park's meandering jungle streams and teak forests, you'll be captivated by the raw splendor of nature.
Explore Pench National Park in Madhya Pradesh
Pench National Park, nestled in the heart of India, is a glorious testament to the country's rich wildlife and natural beauty. Straddling the border between the states of Madhya Pradesh and Maharashtra, this stunning sanctuary is an integral part of the Project Tiger reserve network, offering a safe haven for a significant population of these majestic big cats. The park, which inspired Rudyard Kipling's classic "The Jungle Book," is a mesmerizing landscape of teak and sal forests, winding rivers, and open grasslands, creating an idyllic backdrop for wildlife spotting. Visitors to Pench are often spellbound by the sightings of leopards, sloth bears, wild dogs, and a variety of deer species, including the sambar and chital. The park's vibrant birdlife, with over 300 species, including the Malabar pied hornbill and the Indian pitta, makes it a paradise for birdwatchers.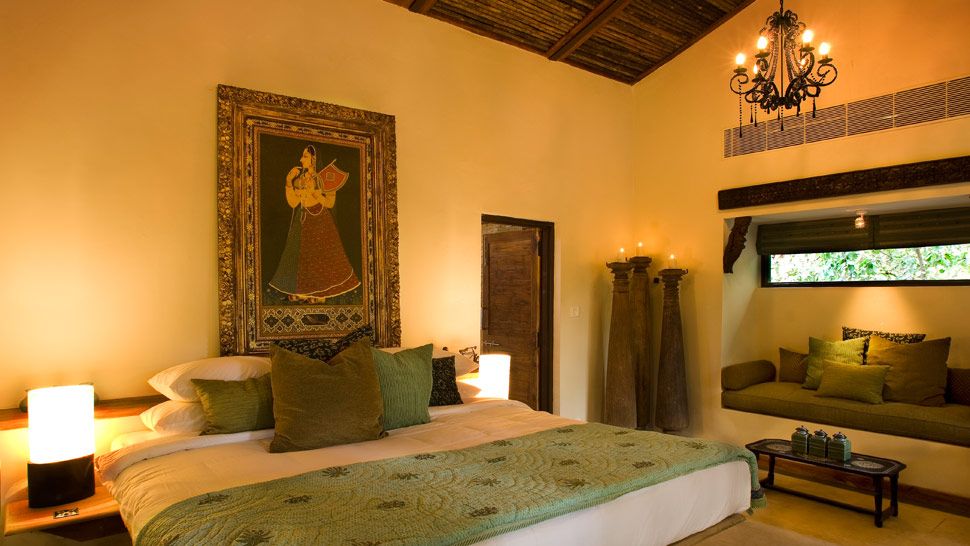 Beyond its wildlife, Pench National Park offers an immersive experience in the heart of nature. The park's safaris, conducted in open jeeps, provide an exhilarating way to explore the wilderness and come face-to-face with the splendors of the Indian jungle. Each season in Pench offers a different hue and experience: from the lush greenery post-monsoon to the dry, deciduous charm during the winters. The park's proximity to the village of Turia adds a cultural dimension to the visit, allowing tourists to engage with local communities and learn about rural Indian lifestyles. Accommodations around Pench range from luxury resorts to eco-friendly lodges, each offering unique experiences like night safaris, nature walks, and village tours. Pench National Park, with its rich biodiversity and serene natural beauty, is not just a wildlife sanctuary; it's a vibrant, living ecosystem that invites visitors to reconnect with nature in its most pristine form.
See our selection of the best hotels in India.