Banyan Tree Mayakoba, Playa del Carmen Mexico
August 29, 2023
Experience the perfect blend of Asian hospitality and Mexican culture at Banyan Tree Mayakoba, a 5-star resort that stands as a sanctuary of tranquility and refinement amidst the vibrant beauty of Playa del Carmen, Mexico. Situated in the heart of Riviera Maya, Banyan Tree Mayakoba is an idyllic retreat nestled within the 620-acre Mayakoba development. The resort is conveniently located just 6.2 miles from downtown Playa del Carmen, offering guests the perfect balance between seclusion and accessibility.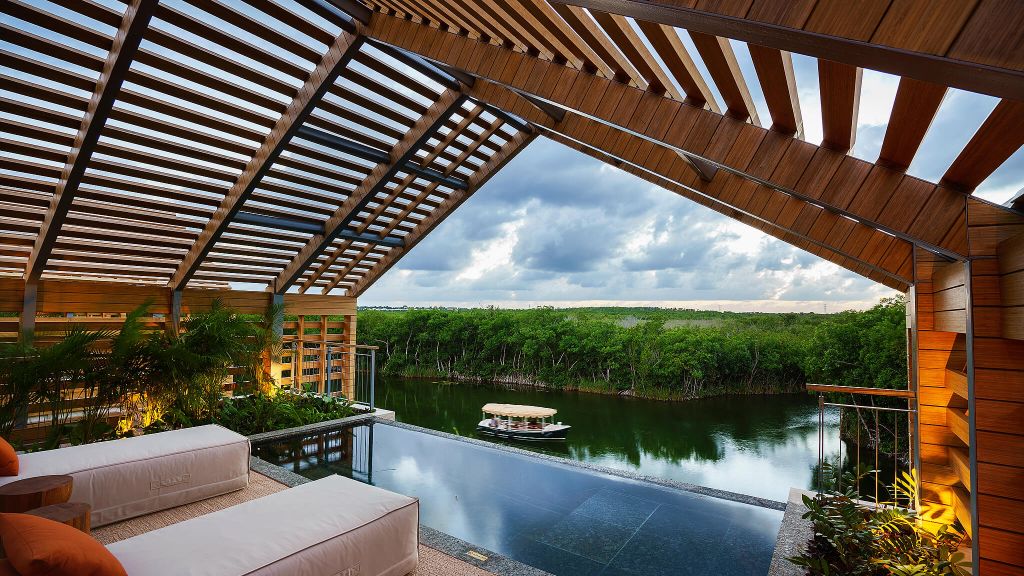 The resort offers luxurious villas that perfectly encapsulate its commitment to comfort and style. Each villa features a private pool and landscaped garden, providing guests with their own personal haven of relaxation. The architecture of the resort echoes the natural beauty of its surroundings, creating a harmonious blend of luxury and nature.
Banyan Tree Mayakoba delivers a culinary experience that's as diverse as it is delectable. The resort's restaurants showcase a passion for Mexican culture through locally sourced ingredients, ensuring that every meal is a celebration of the region's rich culinary heritage.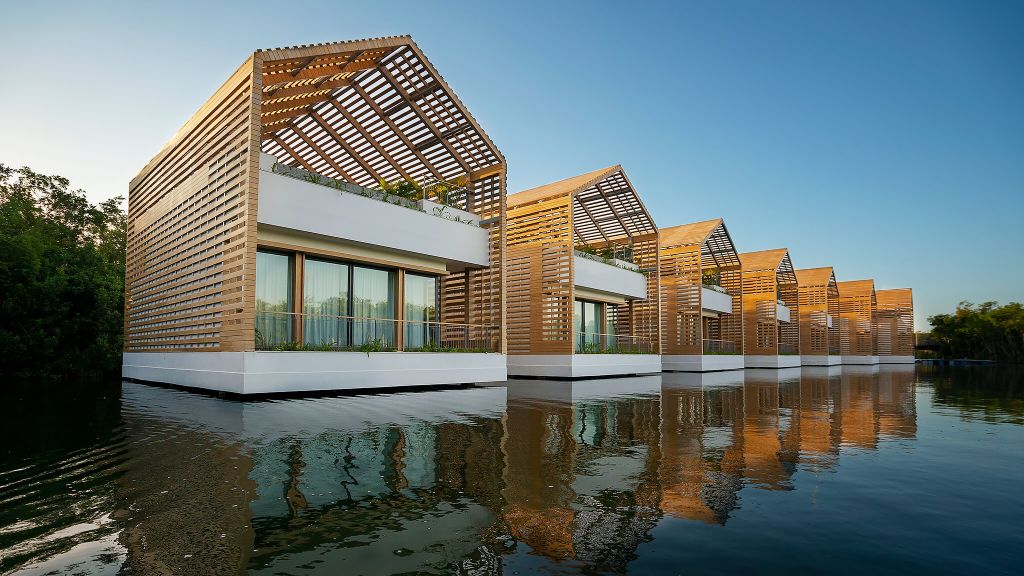 Whether you prefer adventure or relaxation, Banyan Tree Mayakoba has something for everyone. The resort is near theme parks and boasts a private beach, making it a perfect destination for both thrill-seekers and sun worshippers. For those seeking a deeper connection with nature, the resort also offers eco-tours that highlight its commitment to environmentalism. Guests can unwind at the award-winning Banyan Tree Spa, which offers a range of treatments designed to rejuvenate both body and mind. The spa's commitment to holistic well-being ensures that every guest leaves feeling refreshed and revitalized.
What sets Banyan Tree Mayakoba apart is not just its luxurious amenities but its commitment to providing an authentic and memorable experience. From its stunning location to its impeccable service, every aspect of the resort is designed to make your stay unforgettable.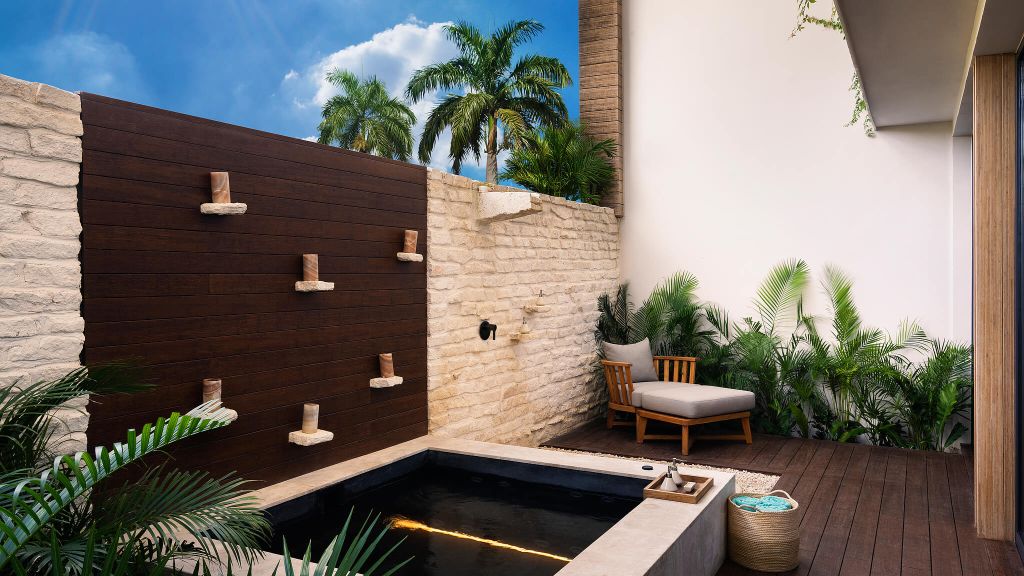 Playa del Carmen beckons travelers with its captivating blend of sun-soaked beaches, vibrant culture, and bustling energy. Once a quaint fishing village, this now bustling resort town has retained its bohemian charm while evolving into a sought-after destination for those seeking the perfect blend of relaxation and adventure. Playa del Carmen's powder-white sandy beaches and crystalline waters are the heart of its allure, offering idyllic spots for sunbathing, swimming, and indulging in water sports like snorkeling and scuba diving, where the Mesoamerican Reef beckons with its kaleidoscope of marine life.
Yet, Playa del Carmen is more than just a beach paradise. The town's bustling Quinta Avenida (Fifth Avenue) is a lively thoroughfare lined with an eclectic mix of boutiques, artisan shops, world-class restaurants, and vibrant street performances. Beyond the urban energy, ancient Mayan ruins such as Tulum and Cobá are easily accessible for day trips, providing a glimpse into the region's rich history. The nearby cenotes—natural sinkholes filled with crystal-clear freshwater—are an ethereal highlight, inviting visitors to swim in these magical pools amid lush jungle surroundings. With its blend of natural beauty, cultural vibrancy, and historical intrigue, Playa del Carmen stands as a radiant gem on Mexico's Caribbean coast, promising an unforgettable journey for travelers seeking to bask in the splendors of the Riviera Maya.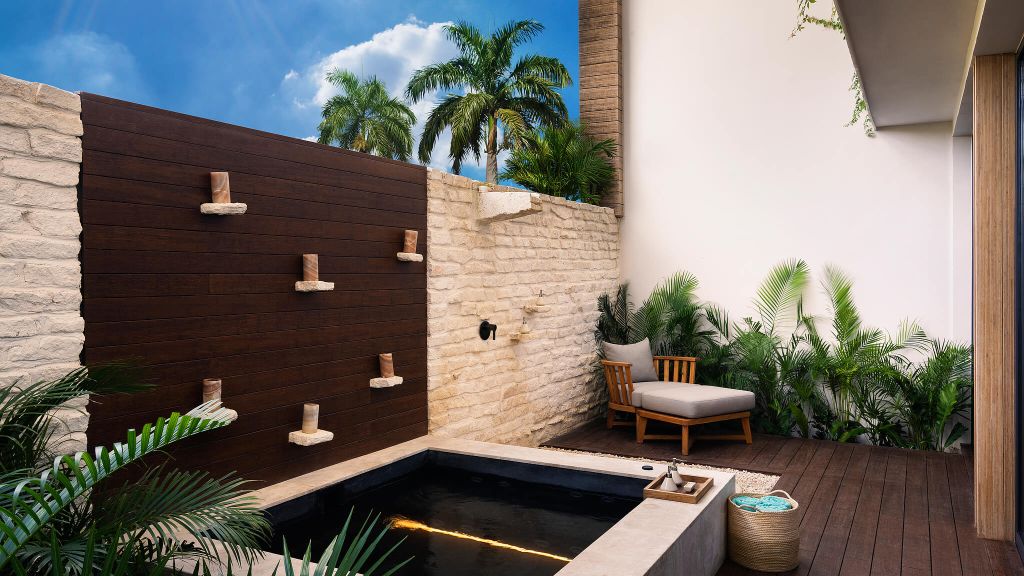 Best hotels around the world is an independant site showcases the best hotels.