Birkenhead House, Hermanus
May 2, 2023
The best hotels around the world presents Birkenhead House. Birkenhead House is located on a prominentory overlooking the beach, one of South Africa's best kept secrets. This exquisite boutique hotel is the perfect base from which to experience and enjoy all the marvels the region has to offer. Perched high on the cliffs of Hermanus, overlooking the whale watchers' paradise of Walker Bay, is the regal Birkenhead House. Accommodating guests in the utmost luxury, this is the perfect destination for those seeking the pinnacle of seaside living.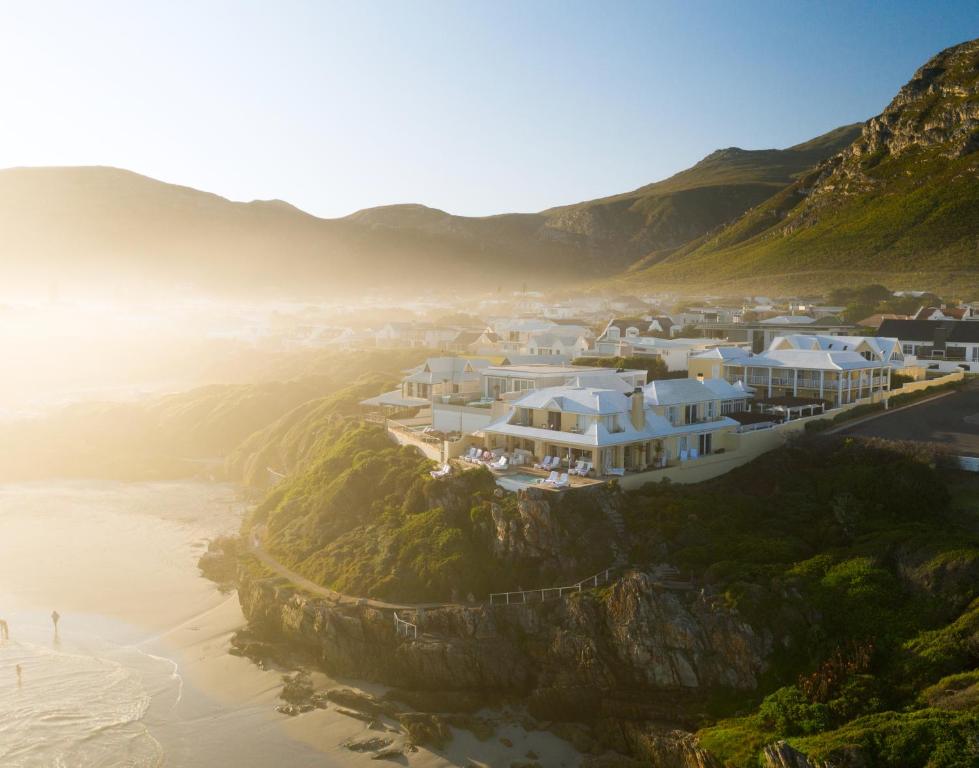 Most of the opulently appointed sea-facing studio suites offer expansive vistas of Walker Bay. From the comfort of the residence, guests can look forward to sighting the majestic Southern Right Whales that enter the sheltered waters of Walker Bay every year to calve. Other attractions include a dual-level swimming pool located in a sheltered courtyard. Not forgetting, of course, Hermanus two best swimming beaches, which lie just below the sea facing rim-flow pool. Spectacular mountain trails and breathtaking cliff path walks are also within easy reach from Birkenhead House. Guests can explore the thriving floral kingdom, which has a higher diversity of species than anywhere else in the world.
After experiencing the natural beauty of the pristine Walker Bay region, why not further indulge the senses at the Birkenhead House Spa? Offering an array of massage, aromatherapy and reflexology treatments, there's no more relaxing way to round off a leisurely day. For those looking to stay in great shape, Birkenhead House has a fully equipped gym and steam room. World-class cuisine is a matter of course. Lavish meals and seafood delicacies are served up daily, and room service will be happy to oblige you with a sumptuous breakfast in bed.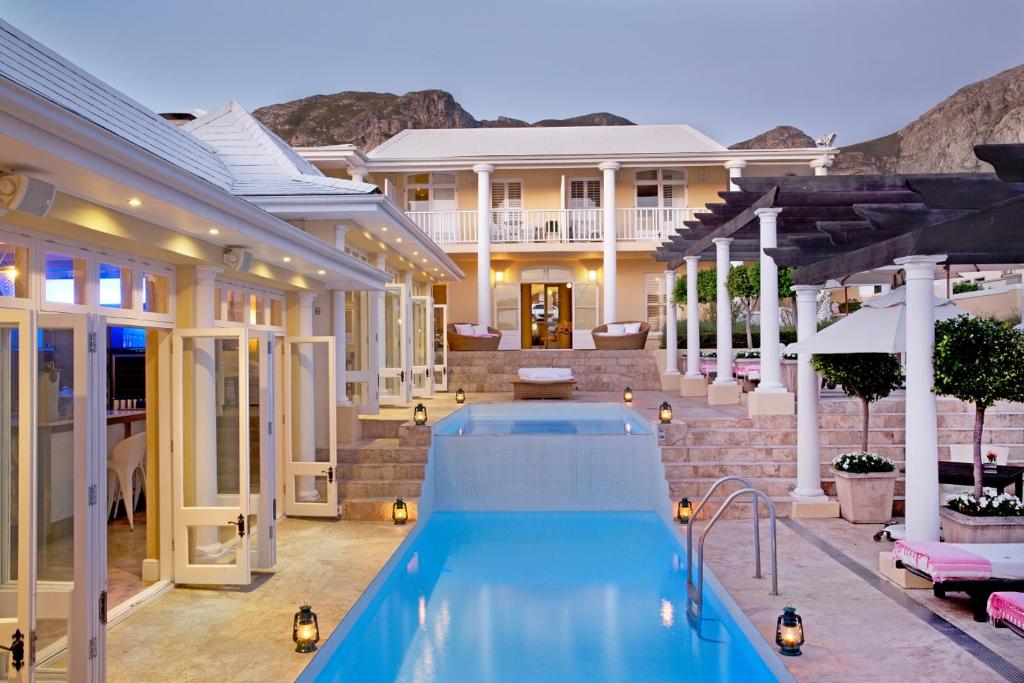 Hermanus is a charming coastal town located in the Western Cape province of South Africa. It is renowned for its whale watching opportunities, as it is one of the best places in the world to observe southern right whales. The whale season runs from June to November, and during this time, visitors can spot these majestic creatures from the shore or on a whale watching boat tour. Hermanus also offers breathtaking scenery, with its stunning cliffs, beaches, and mountains, making it a popular destination for hikers, surfers, and photographers. The town itself is full of character, with its quaint streets, art galleries, and craft markets, making it a perfect place to unwind and soak up the relaxed coastal atmosphere.
In addition to whale watching and outdoor activities, Hermanus is also known for its food and wine culture. The area is home to several award-winning vineyards, and visitors can enjoy wine tasting tours and farm-to-table dining experiences. Hermanus is also known for its seafood, with fresh catches of fish and crayfish available at the local restaurants. The town hosts several annual events, including the Hermanus Whale Festival, which celebrates the arrival of the whales and offers live music, food, and craft markets. With its natural beauty, cultural charm, and exceptional food and wine, Hermanus is a must-visit destination in South Africa.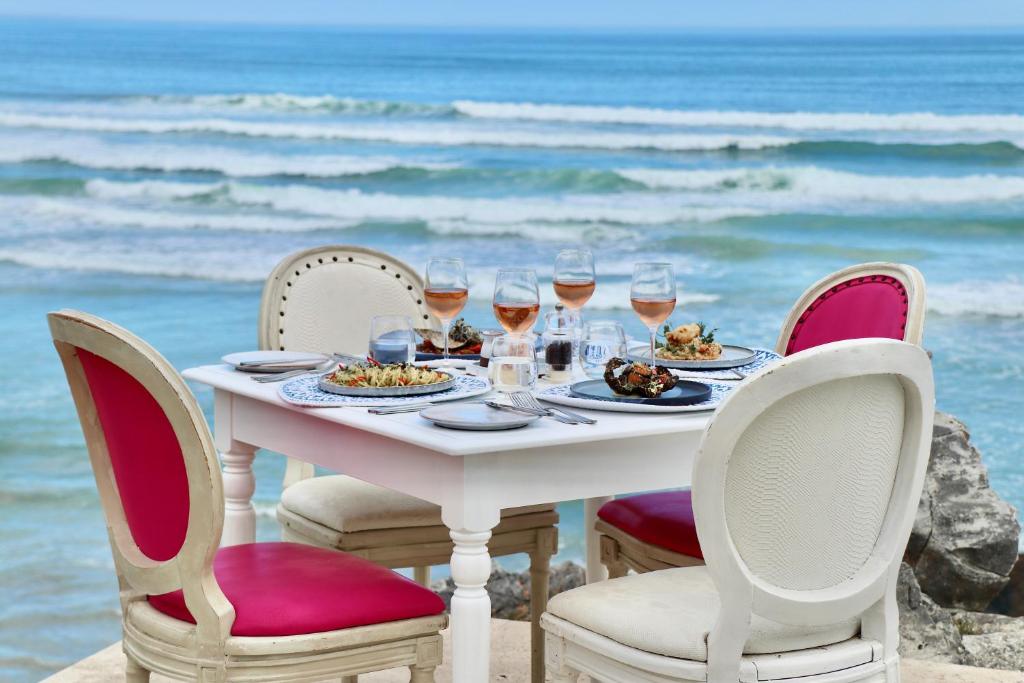 Check our Cape Town Travel Guide